15 Antistress Netflix Comedies To Binge On The Weekend
OK! Many of us use Netflix and if you have an account, then you are definitely in for a treat. The great thing about this channel is that they actually have opportunities for comedy outside of reruns of The Office. This popular channel has become the new home for stand-up comedy and for good reason. Where HBO used to be the main channel for comedy specials but has been overtaken by Netflix. 
Having become the number one sought after channel that is a must in every home, it goes without saying that it offers the best series, movies, and comedy there is to offer. So for your viewing pleasure, we have the top 15 stand-up comedy shows that you don't want to miss. We have also included rankings based on IMDB and Letterboxd to give you a head start and make your choices easier. 
If you are looking for an enjoyable weekend filled with laughter then make sure to watch these 15 Netflix comedies.
15. Dave Chappelle — Deep in the Heart of Texas
This comedian is a popular guy indeed as he released four different stand-up specials in 2017 making him the returning stand-up legend.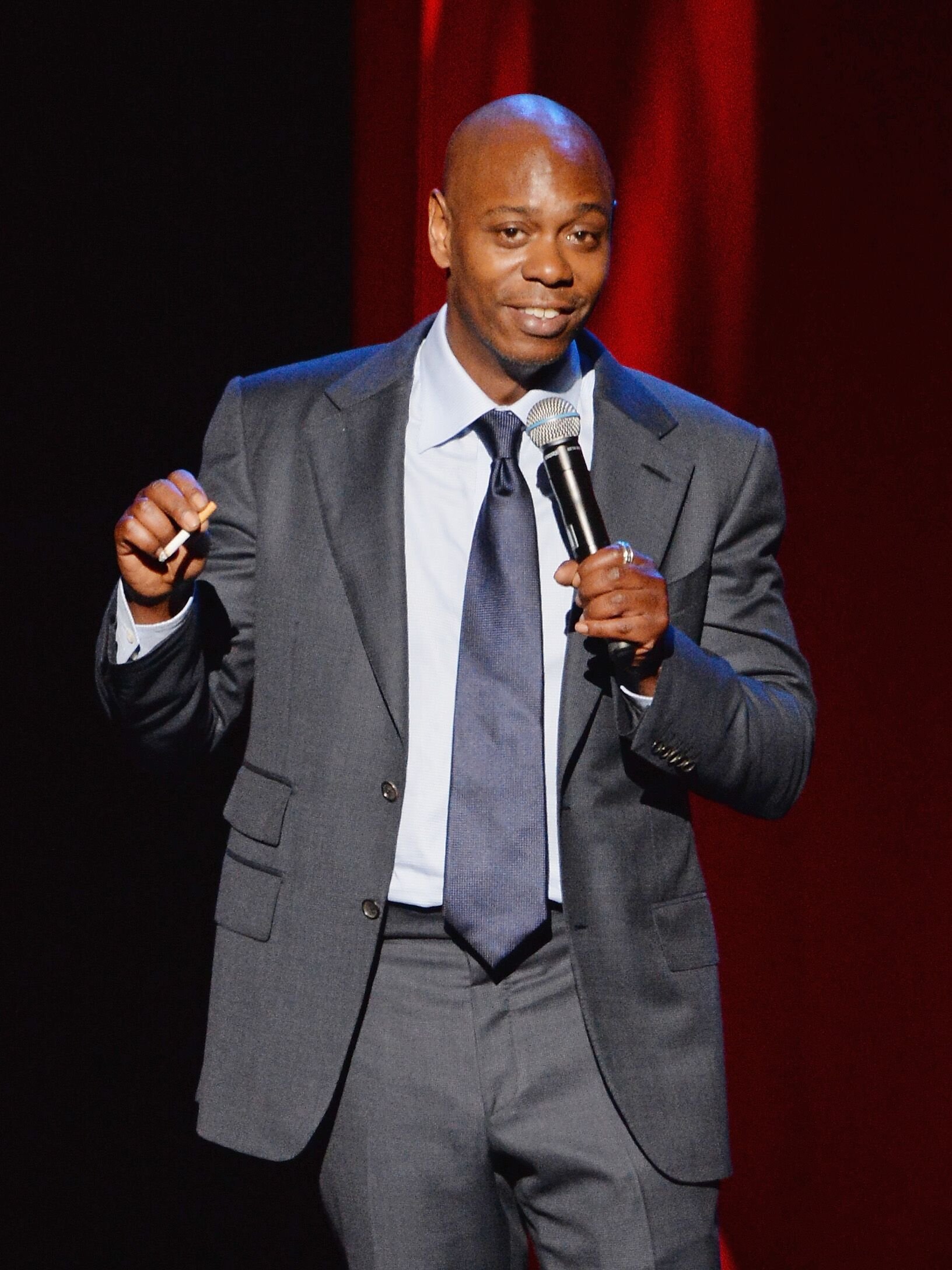 IMDB: 7.7/10 | Letterboxd: 3.8/5
His most recent, The Bird Revelation, might not be his funniest but his fans are loving every moment of it, and he has a unique perspective on the current state of things. This makes life a little easier to laugh at and the audience, including you, can forget about the mundane problems for an hour or two.
IMDB: 7.9/10 | Letterboxd: 3.7/5
Deep in the Heart of Texas is the first of 2017's specials. This show is about an older comedian trying to navigate his way through the modern world and overcome any obstacles. Jerry Seinfeld also adopted this style of acting, and it seems to hit high with the fans. 
14. Dave Chappelle — The Age of Spin
The Age of Spin was Dave's second performance in 2017. While continuing with his quest to remain true to himself and blend in amid the pressure life around him, he has had a few bumpy roads. Some of his acts include sensitive material such as transgender people, and there are those fans who take things slightly more serious than necessary.
When performers are on stage, they use all the material in our world that may be a serious matter and turn it into a light-hearted joke. As challenging as this career may seem, Dave might not be the comedian for everyone, but he is a refreshing comedian and a great performer. Life is too stressful. If we cannot laugh at ourselves, then life would be a dull experience. 
IMDB: 8/10 | Letterboxd: 3.7/5
13. Nick Kroll & John Mulaney — Oh, Hello on Broadway
Oh, Hello on Broadway is by far one of the more unique stand-up comedy acts that we will ever see.
This show is a culmination of two characters, Gil Faizon (Kroll) and George St. Geegland (Mulaney), two aging New Yorkers "who are known for their turtlenecks, misinformed beliefs, and tendency to say 'Oh, hello' in unison."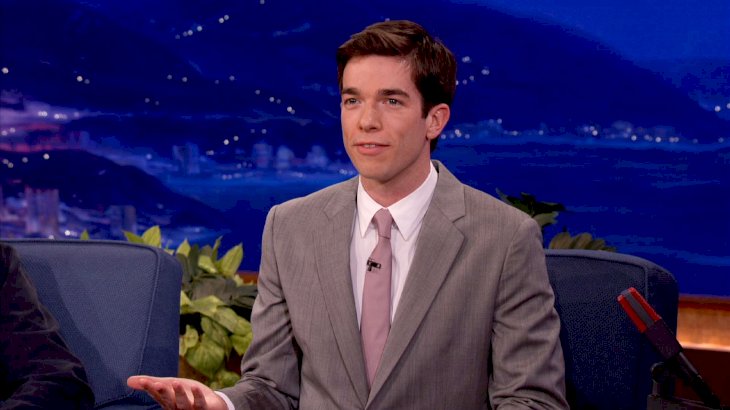 If you are from New York, you will immediately get the constant Manhattan references. Nevertheless, this is a hilarious show that is not to be missed and double the fun with these two amazing comedians. 
IMDB: 7.7/10 | Letterboxd: 3.9/5
12. Neal Brennan — 3 Mics
For those who prefer the one-man shows with straight-up comedy, the titular 3 Mics show is one not to be missed. 
Brennan is known for alternating between his styles of performance, and this show has three different acts—traditional stand-up, one-liners, and personal exposition. You will love the diversity, and it is a common theme when people perfect a medium of their chosen craft. 
IMDB: 7.9/10 | Letterboxd: 3.8/5
11. Jim Jefferies — Bare
Withstanding the test of time, Bare has been one of the handfuls of original comedy specials. 
Since then, Jim has gotten bigger and more popular as his clips have been uploaded numerous times which goes to show how amazing this entertainer is. You can also see a segment on America via Facebook. He is everywhere! 
IMDB: 8.1/10 | Letterboxd: 3.7/5
10. Dave Chappelle — Equanimity
Here is Dave again. This comedian is definitely one of the top guys the fans love to watch. Not only does he deliver a witty punch but has been rather interactive with his audience. 
When it comes to criticism from the transgender community, Dave has no problem addressing them in a way you cannot help but laugh. The Caitlyn Jenner jokes are one of his signatures if you recall. 
IMDB: 8.1/10 | Letterboxd: 3.9/5 
9. Bill Burr — I'm Sorry You Feel That Way
Bill Burr is known to be loud and abrasive but others see him as a comedian with a passion, and they love his personal style. 
If you love this special, it has also been filmed in black and white to put as much focus on the words and emotions instead of focussing on the visual. It is rather different, but the fans love it. 
IMDB: 8.3/10 | Letterboxd: 3.8/5
8. John Mulaney — Kid Gorgeous at Radio City
If you are looking for a craftsman of the comedian trade, John Mulaney is his name. His second special, Kid Gorgeous, is no exception. He was one of those kids who grew up craving constant attention but had the privilege to master the craft of telling jokes. 
He manages to tread on thin ice with his audience and finds a way to alienate them in some humorous way. His subjects are rather touchy and absurd, but in the end, it is impossible not to love his style and sense of comedy.  
IMDB: 7.8/10 | Letterboxd: 4.1/5
7. Mike Birbiglia — My Girlfriend's Boyfriend
You'd be surprised to find out that Mike Birbiglia is not only a handsome face from Orange Is the New Black. He is also a stand-up comic and is successful in delighting his audience. 
The top-notch direction and emotional storytelling style make My Girlfriend's Boyfriend one to add to your viewing list. 
IMDB: 8/10 | Letterboxd: 4/5
6. John Mulaney — The Comeback Kid
John Mulaney's first stand-up special, The Comeback Kid, offers you all the punch and witty material of Kid Gorgeous but the scales have increased to more entertaining heights. 
If you are looking for a special treat, then this is the one to watch out of Mulaney's collection. He is one of the few unique entertainers that shine like a gem on the stage. 
IMDB: 7.9/10 | Letterboxd: 4.1/5
5. James Acaster — Repertoire
There are a few comedy shows that are hard to ignore and those are the ones that stand out. Many comedians try something new and different that sets them apart from the rest of the comedians and James Acaster's Repertoire is a collection you do not want to miss. His act consists of four shows that are one broken up into four episodes.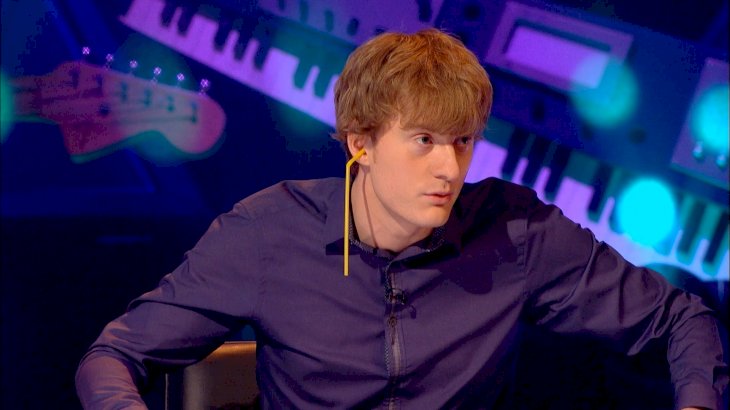 It is almost impossible to ignore his personalized craft and one of the fans on Letterboxd loved him so much that they wrote to him and wanted to be his girlfriend because he made her laugh. 
Who would have thought comedians get fan mail? His show consists of the following episodes: "Recognise," "Represent," "Reset," and the finale, "Recap," All have their own reason for existing, but these in unison make a remarkable show as a whole. 
IMDB: 8.2/10 | Letterboxd: 4.1/5
4. Hasan Minhaj — Homecoming King
Perfecting your craft on the stage takes years, and it takes an accomplished comedian to show vulnerability and real emotion on the stage. 
This level of performance literally hypnotizes the audience in believing every word that comes out of the comedian's mouth and in Homecoming King, Hasan delivers ground-breaking comedy. He uses stories about racism and growing up as an immigrant that catches the audience's heart even though they have not shared the same experiences. He is one of the gems of comedy.
IMDB: 8.2/10 | Letterboxd: 4.1/5
3. Daniel Sloss — Live Shows
We all love jokes, and Daniel Sloss is a must have in your viewing collection. His jokes consist of trauma and loss and real dramatic events. He even jokes about jokes. 
His show offers two episodes. "Dark" and "Jigsaw", because one is never enough. 
IMDB: 8.5/10 | Letterboxd: 4/5
2. Bo Burnham — Make Happy
Here is a show for those silly jokes that you can't help but giggle through. While Make Happy does not delivery on intelligent jokes, they are deep and make you ponder in various sections of the show.
They make you question yourself on the reason why we as people feel the need to perform for others or are in need of gratification. Why we need to belong to a group or link with others. It is a deep yet hilarious show that you won't want to miss. 
IMDB: 8.4/10 | Letterboxd: 4.2/5
1. Hannah Gadsby — Nanette
Now we come to the female comedian of this collection. Nanette is most probably the very best stand-up comedy show on this amazing channel. Her not-really-stand-up comedy special Nanette has gotten some attention.
She questions herself in terms of self-depreciation and humiliation and the value she has by standing in front of other people in doing so. Food for thought and of course humorous to the bone. 
IMDB: 8.6/10 | Letterboxd: 4.4/5
If you loved the above article then be sure to keep in touch for more updates on who to watch for the best comedy choices and the best weekend relaxation. Thanks for joining us and remember to share this with your friends and keep up to date with more hilarious comedy!