10 Most Expensive Things That Drake Can Brag About
Aubrey Drake Graham, better known as Drake, is a Canadian-American rapper, singer, actor, and record producer. He started gaining worldwide fame after his participation in the TV series Degrassi: The Next Generation in 2000. Nowadays, this celeb is an established rapper with several studio albums, accolades and, most importantly, a lot of money in his bank account. In fact, as a good rapper, he possesses certain things that are quite costly. With that being said, let's delve into the assets of this famous singer. 
1. Bugatti Veyron
This sports car was named after the racing driver Pierre Veyron and was designed by Volkswagen Group in Germany and manufactured by Bugatti in Molsheim, France. It is considered that fastest car on earth, so no wonder why Drake wanted it in his collection. The specifications of the vehicle are out of this world.
It can reach the top speed of 250 miles per hour with a quad-turbocharged 8-liter engine which, in fewer words, is the equivalent of 2 V8 motors. It has a constant all-wheel drive, ten radiators, and carbon fiber reinforced silicon carbide brakes. The mere maintenance of the tires is around $70,000, and the car itself cost roughly $1.2 million.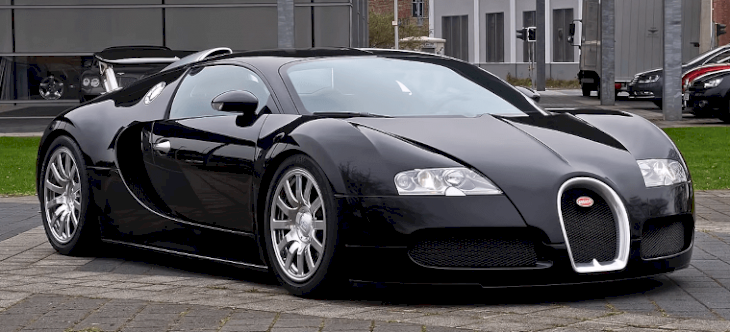 2. Solid gold Jordan's
If you thought that your shoe collection was big and expensive enough, then wait to see the footwear this rapper dons on his feet. An expensive pair of shoes could be approximately $250; now multiply that by a couple of thousands, and you'll get more or less what the Canadian paid for a pair of OVO X Air Jordan 3.
People believe these sneakers made of pure gold can cost up to $2 million and weigh around 200 pounds. Conceptual artist Matthew Senna created these beauties, but the sad part is that they are not wearable. Anyway, we guess sneakers worth that amount ain't no thang when your net worth is $100 million.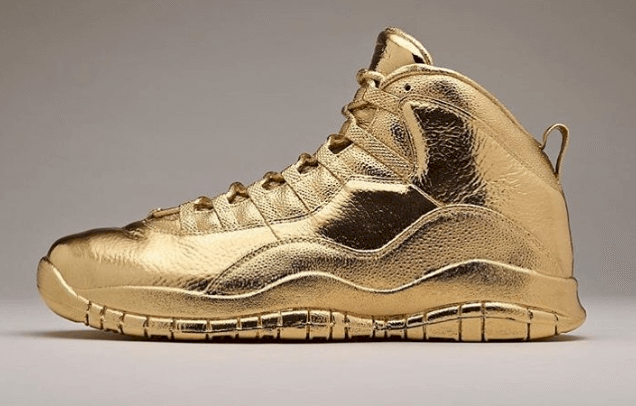 3. Yolo Estate
This residence is one of the most exorbitant possessions of the Ontario native since he pulled no punches when it came to forking out on his dwelling. Just to mention a few of the features of this mansion, it has an Olympic swimming pool plus other massive ones, like one that goes into a grotto and ends up in a waterfall. 
Apart from that, it features a tennis court, horse training area, and a wine cellar on the outside. Indoors, Drake has anything he could need: a fully-equipped gym, home theater, massage room, and a splendid marble bathroom. Ready to hear the price tag of this residence? The songwriter paid $7.7 million.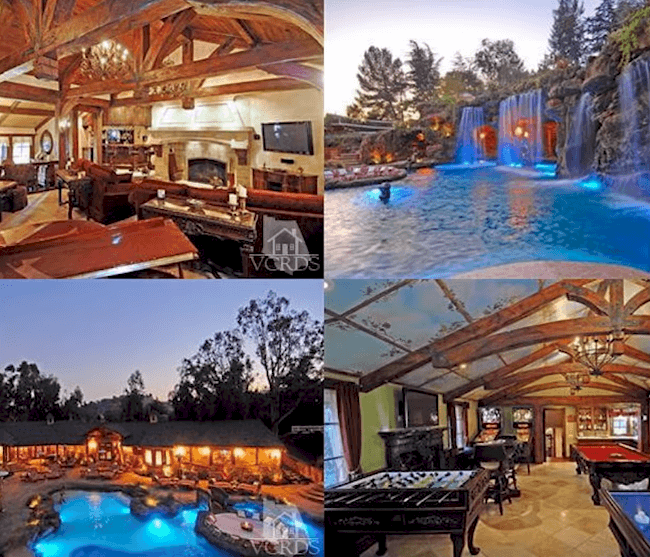 4. Rolex watches 
If Drake needs to check out the hour, he will definitely do it with style. According to Bob's Watch, he has not one but at least four Rolex watches. That's what we called hot wrist bling! His fav line is also the brand's premium one: the Rolex Day-Date. Some models are the yellow gold with diamond bezel and markers, platinum, and white gold.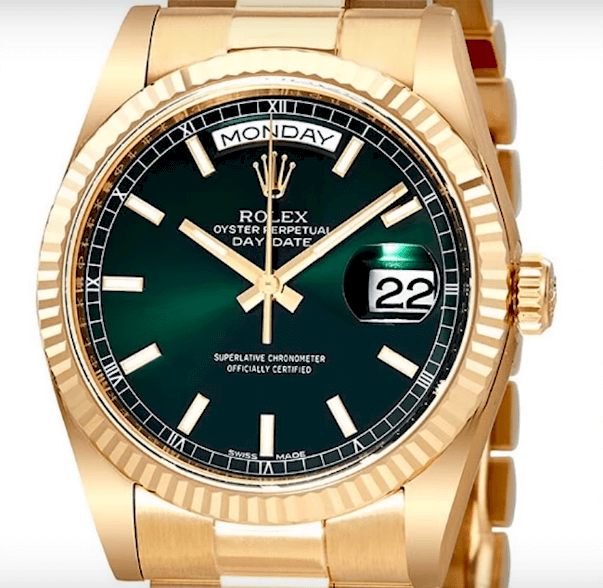 5. Golden Diamond Stone Island Chain
It is no surprise that the Hotline Bling interpreter is a huge fan of Stone Island, which is an Italian high-end men's apparel brand owned by Carlo Rivetti. Drake can be spotted wearing several items of the store. To make his love public, Drake now exhibits a chain with the logo of the brand. 
Ben Baller, the celebrity jeweler, was the one behind the design and creation of the 800-gram gold chain. It also features black, green, and canary yellow diamonds. Even Beller explained on his Instagram that the green and the black diamond mix was "extremely difficult", but we guess Drizzy is worth the effort.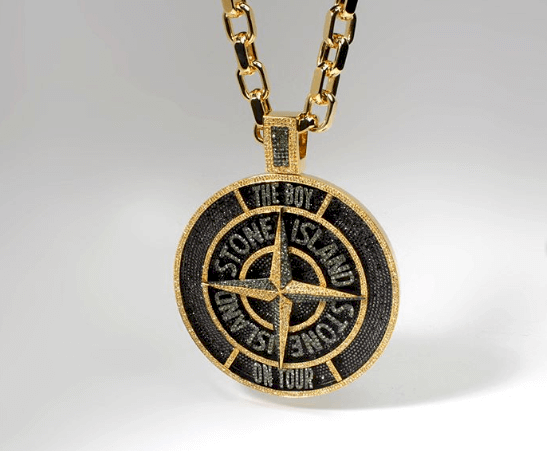 6. Florida residence
Of course, one house is not enough for a multi-millionaire singer, and that is why Drake used to have two. Although he sold the Florida home in favor of his Yolo Estate, it's worth admiring with a price tag of $11 million. This is a complete dream house: marble staircase, seven bedrooms, ten bathrooms, and home cinema.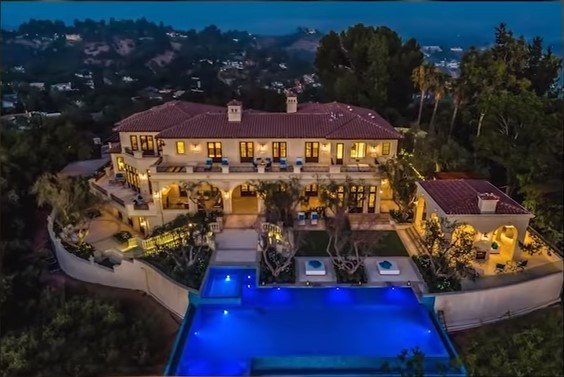 7. Rolls-Royce Phantom
To add to his car collection, the Degrassi actor also owns one of the largest vehicles on the road, and it only cost him $400,000. Just to mention a few of its features, this car can hit 100mph in 14.7 seconds with a V12 engine, 453 brake horsepower, and an 8-speed automatic gearbox, and that is without mentioning the luxurious interior.
8. Toronto mansion
This is going to be the house number... sorry! It is really difficult to count how many this singer has. The Canadian for sure needed a house in his hometown, but it wouldn't be a simple one. He purchased a $6.7-million piece of land in 2016, and since then, he has been working to build his own mansion.
He recently showed the progress on his Twitter account, and one thing is sure: it will be out of this world. If the rumors are true, standout features of this mansion will include at least two saunas, an indoor pool, a massage parlor, hot tubs, a piano salon, a screening room, an awards room, and three bars.
9. Owl chain
Champagne Papi took to Instagram a month ago to show off his new bird, an OVO Owl chain that he called "life size". According to the designer Jason of Beverly Hills, the piece was requested six weeks before the Instagram post and has "over a kilo of gold & and over 100 karats of Asscher diamonds." Presumably, it cost $120,000. 
10. God's Plan budget
Okay, we know that this is something that Drake does not literally own, but we had to save a special spot on our list for the whopping amount he spent. For God's Plan video, Drizzy decided to give all the budget away, and that was, to be exact, $996,631.90. 
This is a good deed that he stated was the "most important thing" he's ever done in his career. From writing checks to shelters to paying the groceries of all the people at a local store and surprising Miami residents with checks, hugs, and stacks of money, Champagne Papi's generosity is worth praising. 
As we could see, Drake really knows how to splurge on footwear, accessories, houses, and cars. However, he also likes sharing his fortune with those in need. Were you shocked by all his assets? Share this article so others can discover the opulent life of this rapper. Until next time!