Top 10 Striking 'Friends' Plot Holes That Will Knock Out Even True Fans
It was one of the most popular television shows of the 1990s and early 2000s, and most people would love to see a revival. However, they would have to explain certain things that did not fit in their plotline. The following list details these weird plot holes that even the biggest fans of the series never noticed. Let's take a look.
1. Phoebe's French
Obviously, Phoebe and Joey were different than the rest, but the blonde guitarist was so eccentric that sometimes she even baffled the rest of the gang. New information about her was revealed throughout the seasons, but what does not fit is the fact that she knew French.
The character never finished high school, and no one knows how she could speak another language. In an earlier episode, Phoebe visits Monica at work and calls her subordinate a "sous chef", and Phoebe has no idea what the means, so that fits contradicts a significant plotline.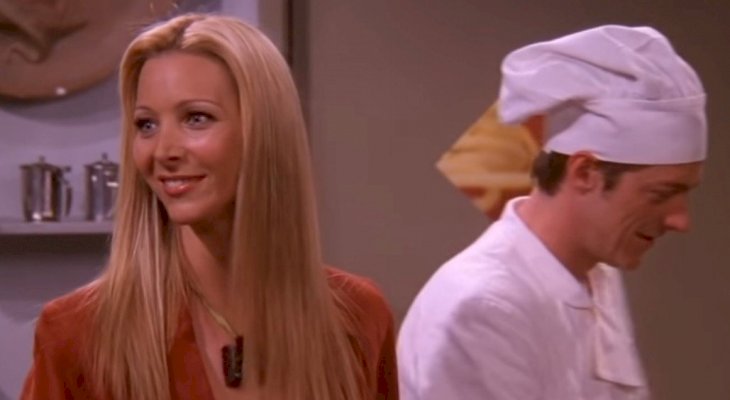 2. Chandler's crying
In an episode of season six, The One Where Chandler Can't Cry, they state that Chandler does not cry easily, and it was a funny episode, but if you are a big fan of the show, you probably remember seeing the character shed tears on several occasions.
In an episode where Ross was supposed to pick a best man, he gives a little speech about having them both stand up for him at the wedding, and Joey and Chandler get emotional. Therefore, it makes no sense that later on in the story, Mr. Bing is suddenly so cold-hearted.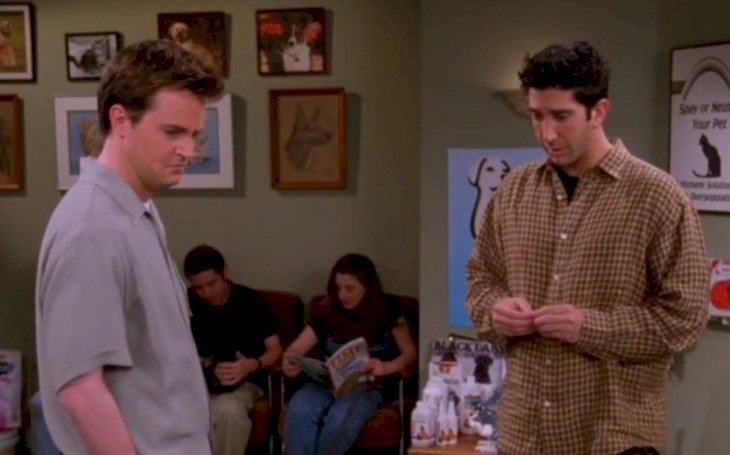 3. The door locks
As you know, all the friends come and go from Monica's apartment, and the door lock situation changes continuously. In season one, everyone gets locked out of the house, but then why can everyone else come and go as they please every other time?
In another episode on season ten, Monica and Chandler lock the rest of the gang outside because they were late for Thanksgiving, but Rachel has a spare key, but this does not fit because the locks were changed after Rachel moved; Joey and Phoebe broke the door.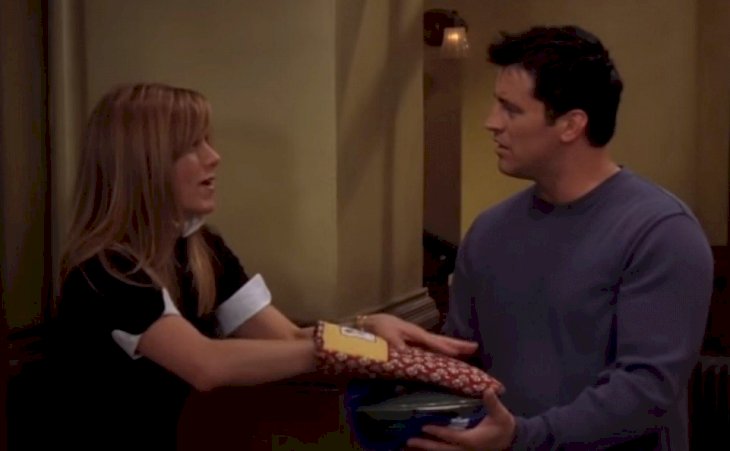 4. Ross' son, Ben
Ben is born around the end of season one, and he constantly appears in the following seasons but disappears later on. He was not at Ross' wedding to Emily in London – his grandparents could have taken care of him – and his last appearance was on season eight.
You might remember the episode where Monica and Chandler get a Pacman machine, but that does not account for two seasons of the show. Additionally, Ben never met his half-sister, Emma, or his cousins, Monica's adopted twins.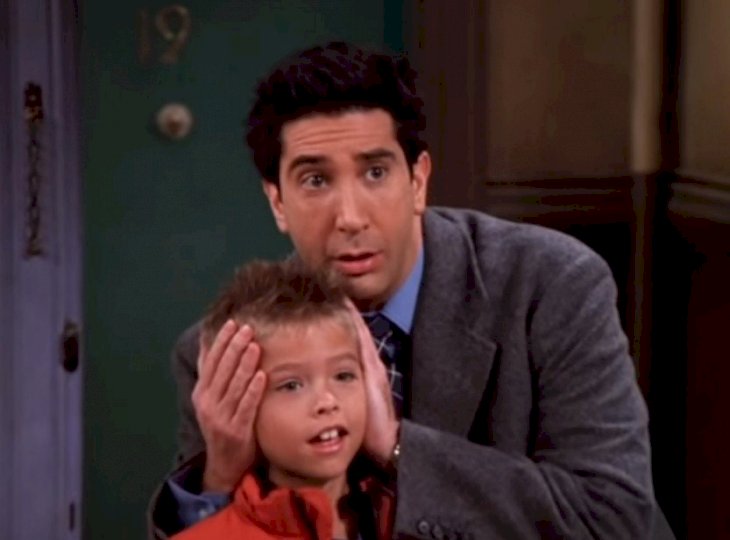 5. The Tribbiani sisters
We know that Joey is the only son around a bunch of sisters, but the show never cleared up the confusion around the actual number of sisters in the Tribbiani family. In season three, Chandler kisses one of the girls after getting drunk, but cannot remember which one.
In that episode, there are officially seven sisters, but in season one Joey said that his mother gave birth to seven children. We could probably justify this as one of Joey's many blunders, but it's still something that bothers us sometimes.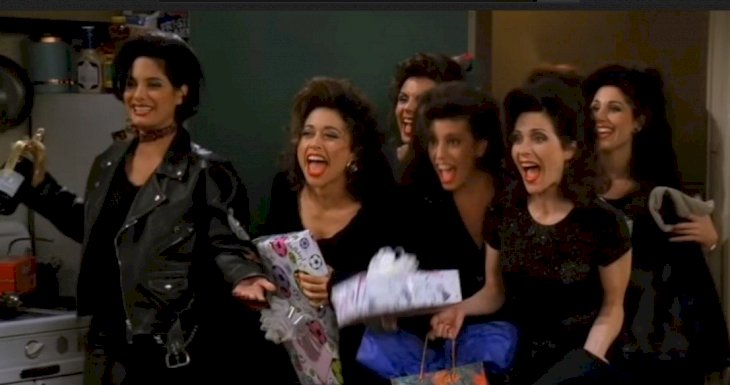 6. Apartment numbers
In earlier episodes, Monica's apartment is clearly number five and Chandler's is number four, but when season two started, they changed the numbers. Now, the clean freak character lives in apartment 20 while Mr. Bing lives in apartment 19.
According to several accounts, the writers of the show realized late that based on the floor the apartments were located, their numbers could not be so low. However, not many noticed or cared about this because the show was so good.
7. Rachel's big kiss
In season seven, Rachel meets up with an old friend called Melissa, and apparently, the two of them got drunk one night in college and made out, but no one believes Rachel's story and Melissa denies it. Rachel kisses her to remind her, and it turns that Melissa was in love with her all this time.
However, when Rachel and Monica lose their apartment in season four, they talk the guys into giving it back by kissing each other. Phoebe was there at the time, so it does not make sense that she did not believe Rachel's college story.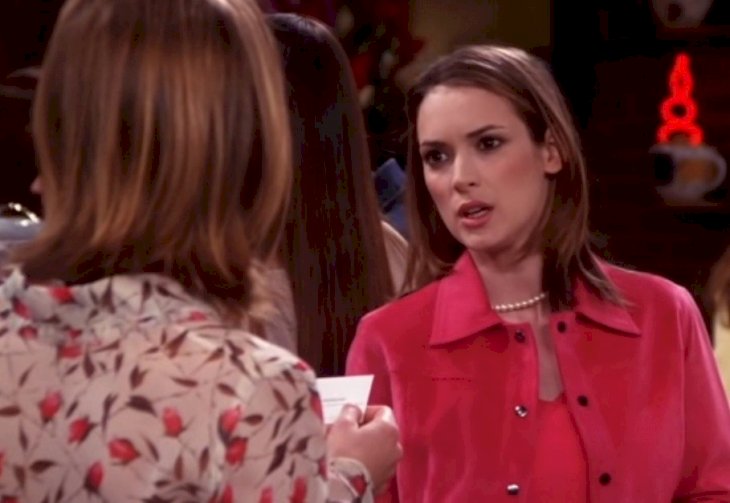 8. The memories
On the pilot, Rachel walks into Central Perk in her wedding dress, and when Monica introduces her around, Chandler clearly does not know her. However, we know that Ross met Chandler in college, and later on in the series, they showed several flashbacks.
In the episode The One With All The Thanksgivings, Monica and Rachel are seniors, and Ross comes home from college with his new friend, Chandler, who knows all about Ross' longtime crush on Rachel. We also discovered that Chandler was the reason Monica got skinny.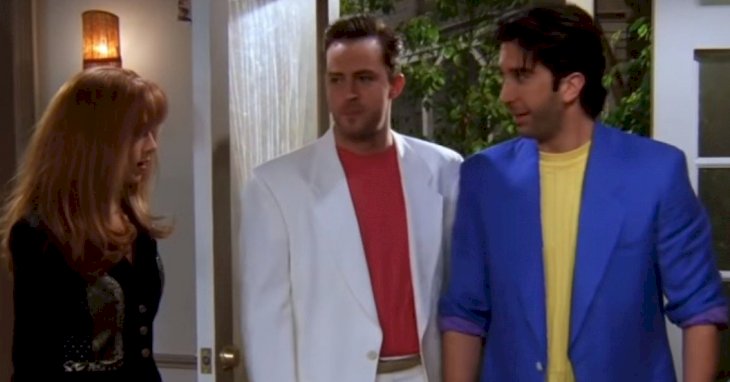 9. The marker in Las Vegas
Ross and Rachel started daring each other to do things on their way to Las Vegas, but when Rachel fell asleep on the plane, Ross drew stuff on her face with a permanent marker. When she wakes, she cannot remove the ink from her face, and Ross tells her she can draw on his face too.
They end up getting drunk, having fun, and then, they got married. However, the marker is gone a few moments after they woke up the next morning when they go down to breakfast to meet the rest of the gang. So, how did they wash it off so fast?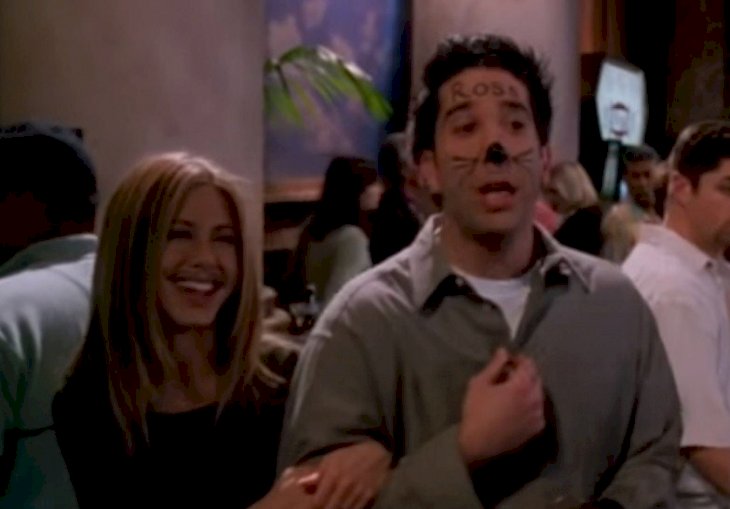 10. Their ages
The biggest flaw in the comedy was each character's age and birthdays, which always seemed a bit too arbitrary. Some of them changed their birthdays to different dates throughout the seasons, and Ross was apparently 29 years old for three years straight.
In The One Where They All Turned 30, they made flashbacks to everyone's birthday and made Rachel the youngest member of the group. However, they had previously stated that Joey was the youngest, so someone should have kept track.
The truth is that no matter how many times we watched each episode, we never noticed any of these plot holes, and they are completely true. Friends was clearly so good that they could get away with anything. If you liked this article, share it with another fan. See you next time!