15+ Halloween Costumes That Will Totally Dominated This Season
Prepare yourself, because you are about to see the most funniest, weirdest and spookiest Halloween costumes. These will be great ideas in case you still don't know how to dress up for that night and trust us, you will be impossible to ignore. Besides, some of them are not complicated at all. Let's see what this list contains!
1. Couples always struggle to try to find the perfect matching costume, but this couple's idea is just great. As you can see, they didn't need a lot of stuff, only the necessary, and the result was awesome.
Well this is awkward. pic.twitter.com/EMPVYdBUDK

— Angela (@tweetymae) November 1, 2018
2. We don't know what to say about this one, because it is kind of scary but super cute at the same time. If you are good at knitting, surely you could do something like this.
3. There is no need to say it, but if you wear this costume, you will scare everyone at the party. And the idea is scaring others after all! So this should be considered as a great (and really weird) disguise.
4. This one is a bit embarrassing, but we can't help but laugh at it. This guy found out that there is a costume that looks just like him. He doesn't know if taking it as an offense or as a compliment.
5. If your kid is a Star Wars fan, he will love this costume. You only will need some boxes and a lot of creativity to make one of those. And we hope he doesn't find any kid dressed as an Ewok on his way.
6. This costume is proof that you don't need to make something too elaborate to get a big result. You just need to be creative, because sometimes the most simple but genius disguises are the ones who stand out the most.
7. We must congratulate this girl for this idea. A video cassette is something that every kid from the 90's knows well so this will evoke too many memories.
8. Hocus Pocus is the most typical Halloween movie for this generation, so how about you dress up as one of the characters? You don't even have to be a woman to nail this.
9. Here is another genius costume with a historical background. This can be perfect to take it to the school, so the teachers will notice how much you learned about those history lessons.
10. This is one of the greatest ideas we have seen! With this, you will look like those drawings we all have made in the last page of our notebooks. Besides, it is not an ordinary costume.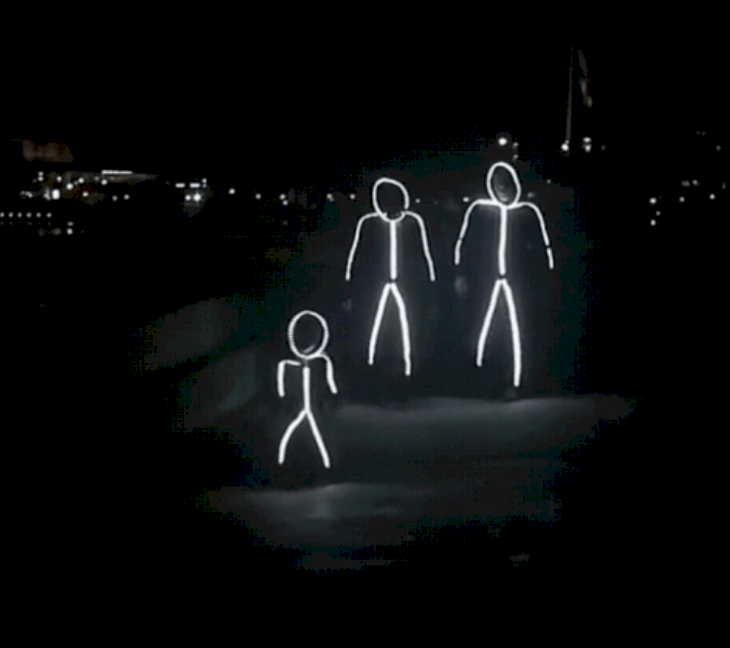 11. First, this is a costume that only people who used Microsoft Word in the early 2000s will understand. Second, besides looking funny, we agree on what the clip says.
12. This idea is brilliant, but we ask ourselves if it is not a bit illegal. However, we must recognize that this man was very creative at making this Halloween costume.
15 scherzi bastardi in occasione del 1° aprile

L'articolo da cui prendere ottimi spunti: http://t.co/tQaPyq0gR0 pic.twitter.com/TISYcp9D31

— Paolo Ruffini (@_PaoloRuffini) March 31, 2015
13. Do you like The Office? If yes, you probably could try this cute costume on your kids. We are sure that everyone will recognize the disguise easily and it will make them earn a lot of candies.
14. We love when people put costumes on their pets, and this one is simple but adorable. He already looked like Scooby-Doo, so they made him wear the character's collar.
15. If you thought that the previous couple costume was brilliant, this is even better. They were very creative and used their differences to make a disguise that would cause everyone to laugh.
16. This one is photoshopped, but it is so hilarious that someone should make this real. We are sure that many parents with a weird sense of humor would love to buy this for their kids.
Is it possible to have a baby before Halloween? pic.twitter.com/VkfyEVQeND

— Riley Nichols (@rileyroo382) October 11, 2018
17. If you consider yourself an artistic person, this is a costume you must try on. This guy dressed up as Van Gogh, and he nailed it perfectly. The suit, the hair, everything is on point.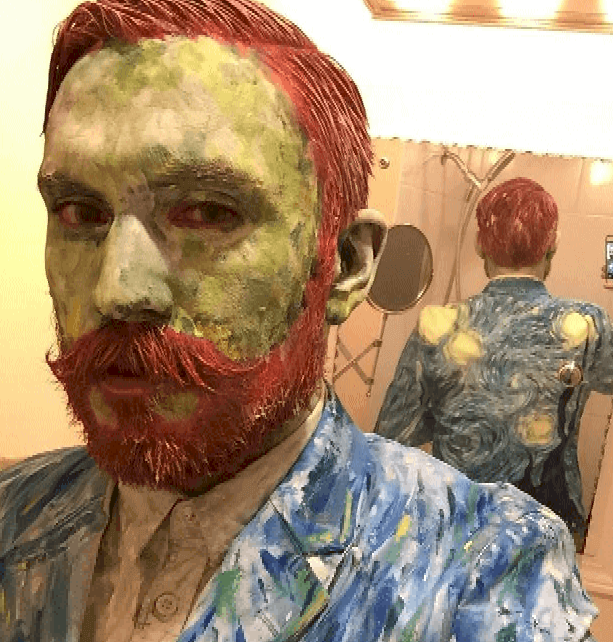 18. Do you remember that scary fish that appears in Nemo? Well, these girls tried to look like it. This is an unusual costume impossible to ignore. If this doesn't get you a lot of candies, nothing will.
19. This is a simple one, but surely everyone will love your costume. It is one of the most creative disguises we have seen, and if you are into Disney, this could be perfect for you.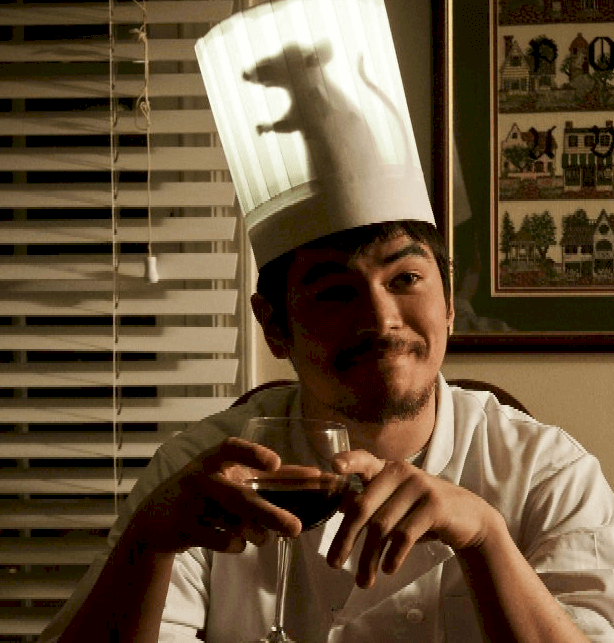 20. If you are looking for an unexpected disguise that allows you to go undercover, try this guy's idea. He went to a Halloween party dressed up as "the fire" and sat in the chimney all night.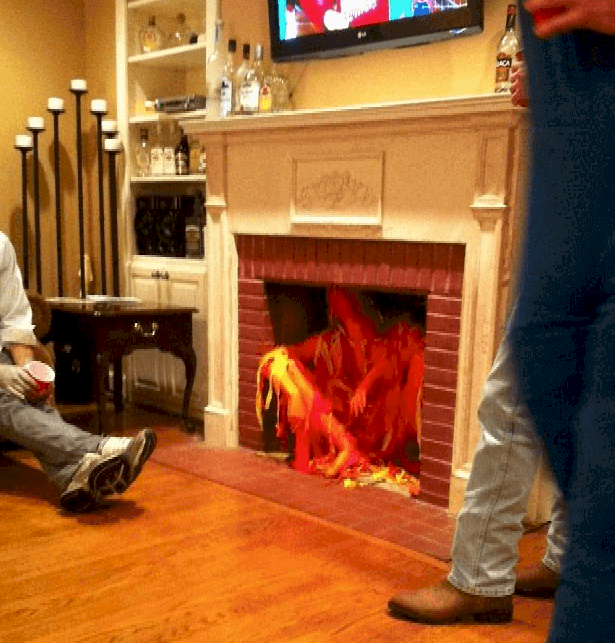 We know that some of these costumes made you laugh because they were completely hilarious. Hopefully, now you will have plenty of ideas to dress up in Halloween, and surely you will be the most popular at the party. If you liked this article, share it with your friends who are also struggling to find the perfect disguise for the occasion. They will get inspired by this!