General Grievous' Way To Becoming a Cyborg Based On His Past Life
The world of Star Wars is vast and almost limitless with many characters that have intricate backstories, which we could spend hours dissecting. This time around, we are going to talk about General Grievous, a Kaleesh general known for killing many Jedi, and who led the army of the Confederacy of Independent Systems during the last years of Galactic Republic.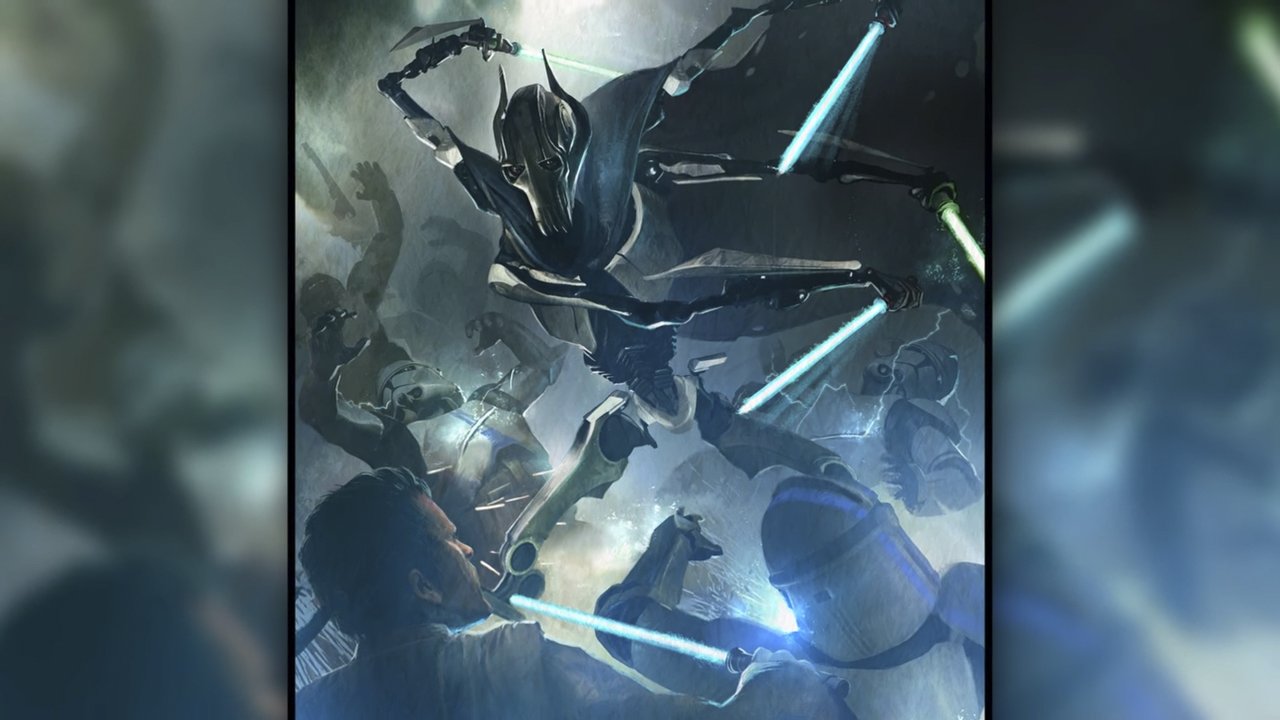 Most people believed that he was a droid, but that is not true. He was a cyborg, but not many people know how he got that technological upgrade or who he was before. We will reveal some interesting facts about him in this article, so if you were ever curious about this intriguing villain in the amazing intergalactic saga, then keep on reading.
The legend
There is not canon answer to Grievous' origins, but there are many myths surrounding him, and here is what we know. His original name was Qymaen Jai Sheelal born on the planet Kalee, which was in ruins due to the Huk War. The Huk are an alien race with many technological advances, and they wanted to enslave the people of Kalee.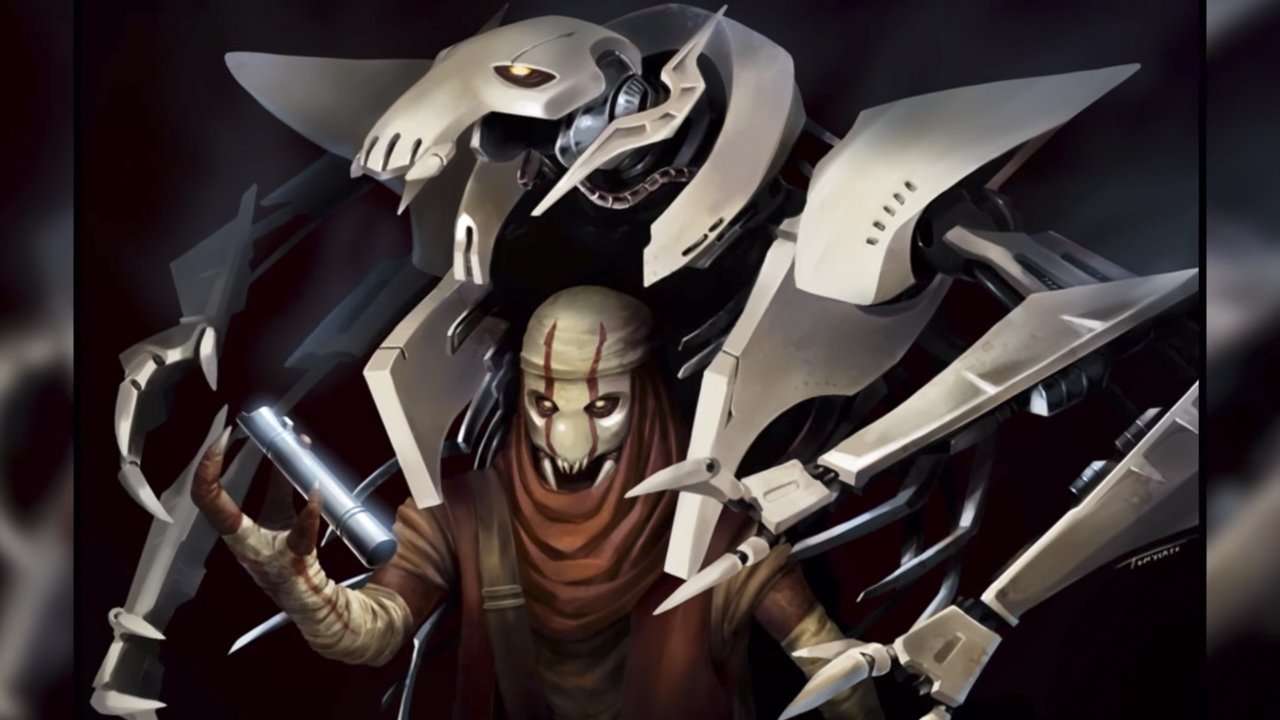 Sheelal became the hero of the Huk War, leading many battles against the tyrants and saving thousands of his people from slavery. In one battle, he lost his best friend, and alleged lover, which was a source of great pain for the brave fighter. He changed his name to Grievous, and his depression eventually turned in hatred so deep that he only wanted revenge on the Huk.
His attacks were brutal, and that alien race surrendered utterly. However, succeeding in the war did not stop him or quench his thirst for retaliation, so he wanted them all extinct for what they had done to his planet and its people. He began to seek them with an offensive plan, searching for all their colonies and annihilating them.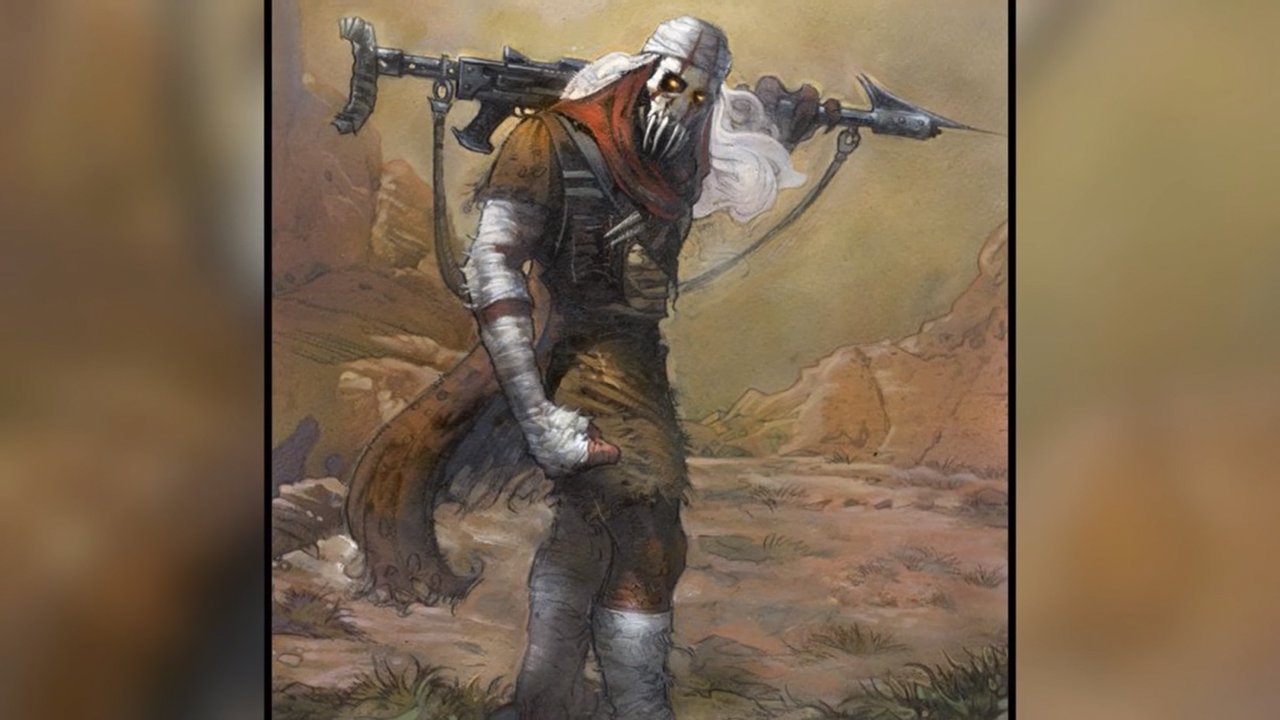 Eventually, he was too close to their homeworld, and the Huk panicked, so they turned to the Federation with their many connections. They spoke to the Galactic Senate and gained their trust by lying, stating that the Kaleesh had started the war. Therefore, the Republic decided to send a group of Jedi to assist in their fight against Sheelal and his armies.
Additionally, the Senate imposed several sanctions on Kalee, which led to even more poverty and hunger after their terrible war. Naturally, Grievous began to hate the Jedi and the Republic for his people were suffering even more. He saw the Galactic leaders as greedy, corrupt individuals that were not looking out for the welfare of their people.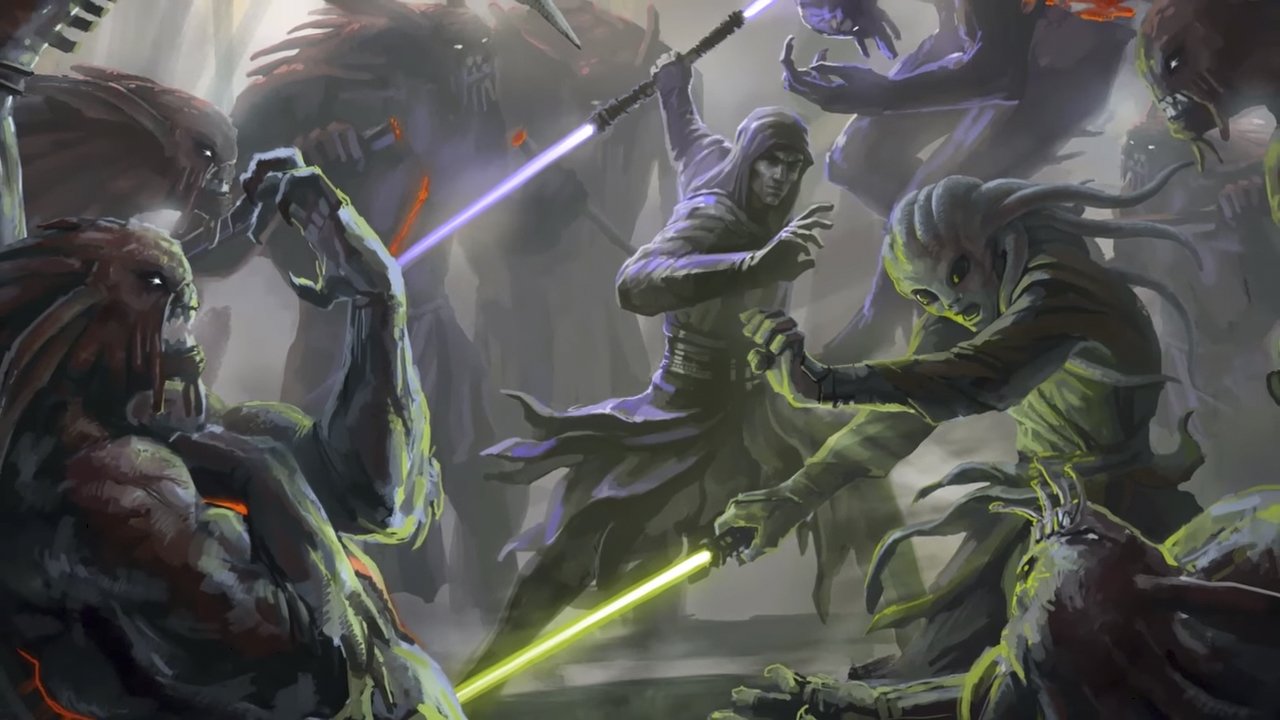 The accident
By then, Grievous and his battles against the Huk were the stuff of infamy in his part of the universe, and Darth Sidious took notice as he hoped to use him for his wicked agenda. The Sith Lord sent his protégée Count Dooku to negotiate with the General and make him his ally. At the same time, the Huk decided to destroy the Kaleesh sacred burial grounds.
It seems that they did not learn their lesson, so Grievous and his troops turned towards the Huk once again, but he did not know that the shuttle they boarded was fitted with an explosive which detonated on air, and they crashed in an ocean. The bomb was placed by Count Dooku, who then "saved" Grievous, claiming that the explosion was part of a Jedi ambush.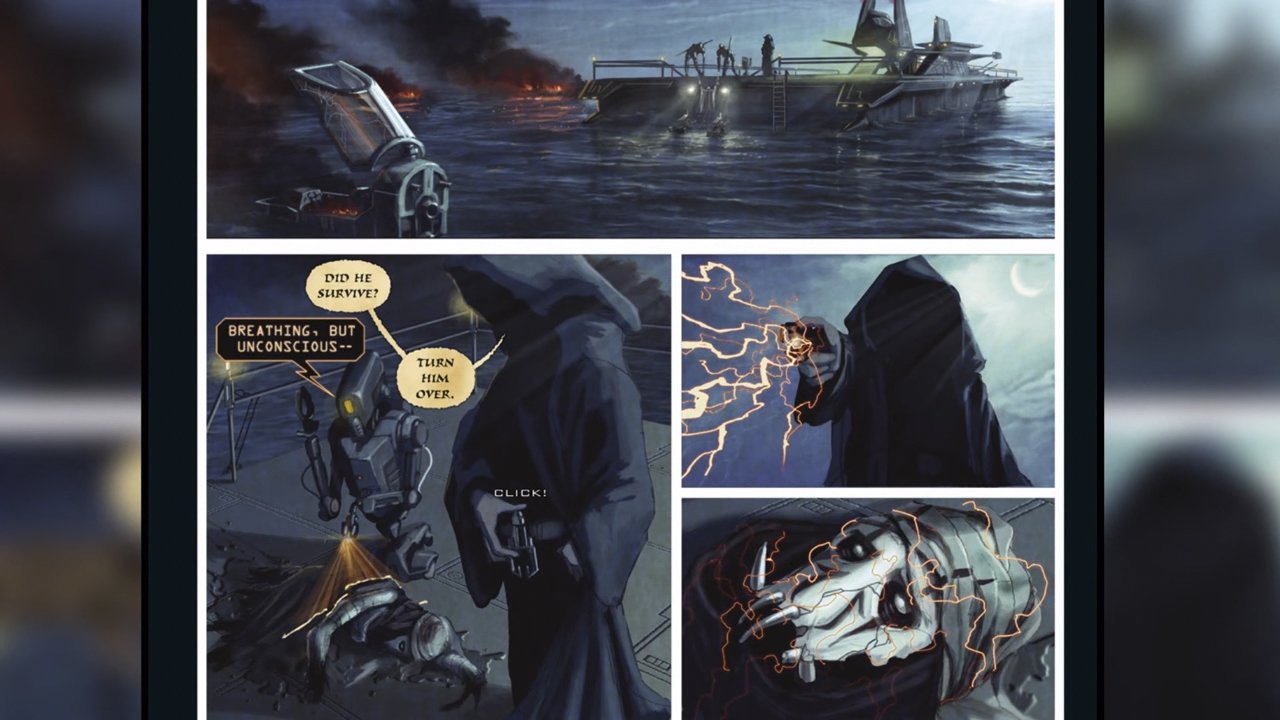 Sidious' minion took the General to the planet Geonosis and put him inside a bacta tank. When he regained consciousness, he faced San Hill, the chairman of the Intergalactic Banking Clan, and Grievous demanded to be taken back to his men, so they could die together as was the tradition in Kalee for warriors, but San Hill would hear none of it.
New body
The chairman told Grievous of his plan to make him into something new, a robotic assassin that would be able to defeat the Jedi and lead the greatest droid army in their history, which would start a new order. The General did not care about this future new order or leading an army of droids, but San Hill told him that he would pay off the Kaleesh's debts and remove the sanctions placed by the Senate.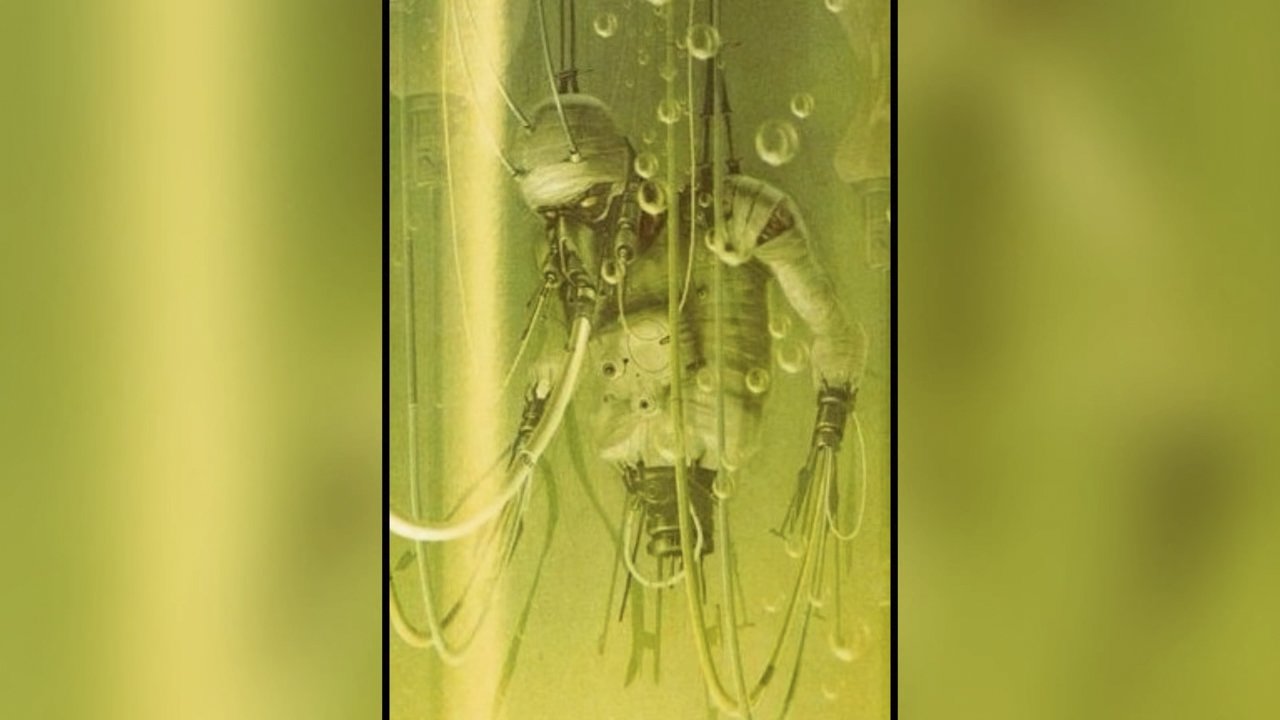 Grievous agreed, and once San Hill started the metamorphosis on the General, Count Dooku gave him some of Syfo-Dias' blood to ensure that his new self would have some sort of Force power. The Midi-Clorians from that blood helped him to stay alive during the harsh process, but there were no signs of any connection with the Force.
Moreover, Count Dooku altered Grievous' mind, making him despise the Jedi more and ensuring that he became another minion that would merely follow orders. Once the transformation was done, the General looked almost entirely like a machine, not resembling his former reptilian Kalee self at all, though he still possessed his vital organs.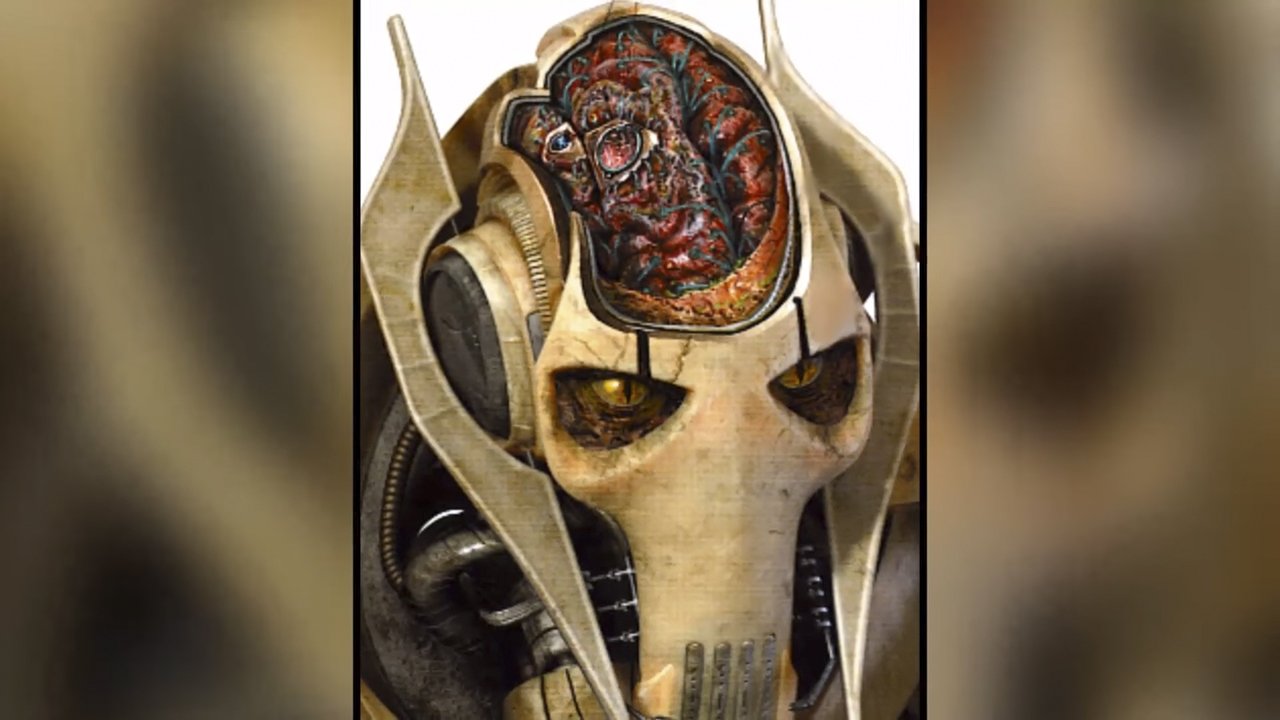 The cybernetics enhanced his abilities exponentially until his speed and reflexes were comparable to those of the Jedi. That coupled with his solid metal exterior; he was a seriously fearsome murdering cyborg. Count Dooku and his Magnaguards started training him to fight with lightsabers, hoping to release him on the unsuspecting Jedi Order during the Clone Wars.
Grievous went on to kill many brave Jedi, though fans still debate exactly how many, like Daakman Barrek, Sha'a Gi, Tarr Seirr, Soon Bayts, Waldan Bridger, Roron Corobb, T-chooka D'oon, Ur-Sema Du, Firkrann, Adi Gallia, Jmmaar, Roth-Del Masona, Foul Moudama, and more. He also collected their lightsabers but was only seen with fighting with four at a time.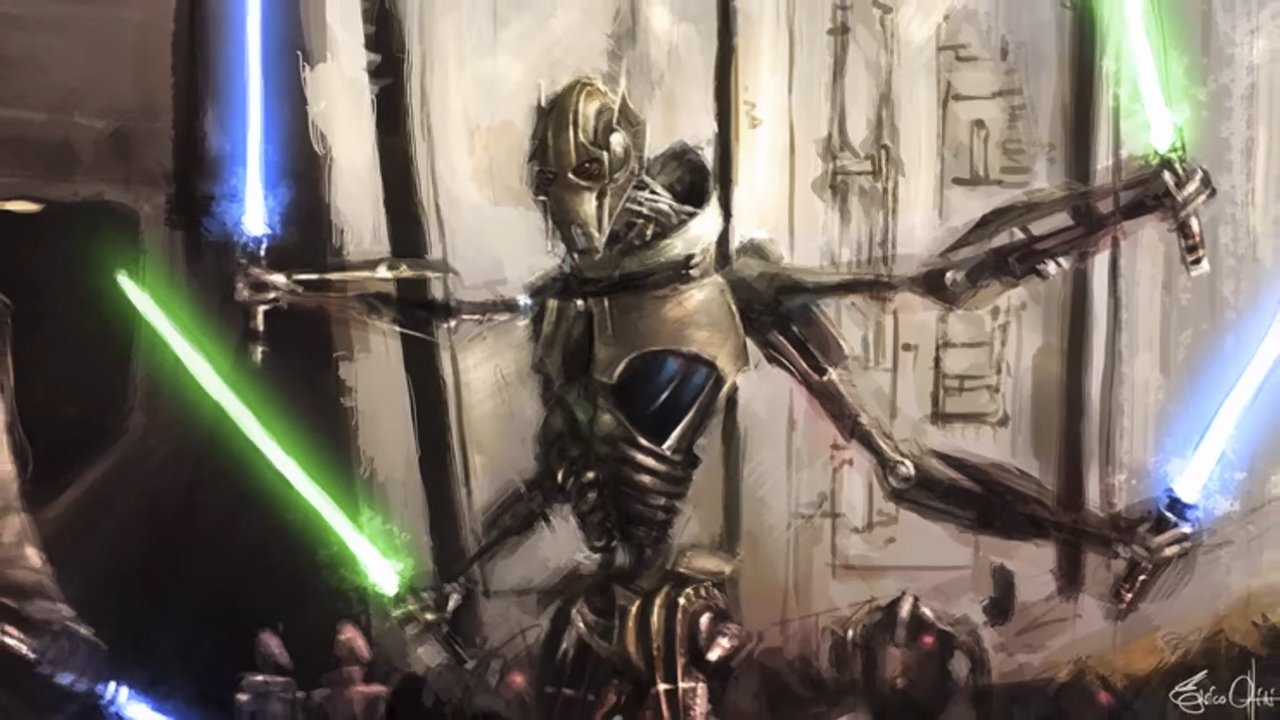 He died during a duel with Obi-Wan Kenobi. The two fought it out in a spectacular scene in Star Wars Episode 3: Revenge of the Sith. The Jedi master was able to destroy his chest plaques to reveal his stomach, and after almost falling from the edge of a platform, Kenobi used the Force to take Grievous' blaster and shoot it towards his belly.
Did you already know all this about the evil General Grievous? We cannot believe anyone survived to fight against him, and we also feel sad for him because many circumstances led to his descent to the dark side. We would like to know your opinion, so leave a comment below, and share this article with all your friends who love Star Wars Trivia.