Pixar's Incredibles: Theories That Totally Change The Way We Understand The Movie
We have seen all kinds of fan theories about Disney/Pixar movies and how they are connected to each other. The Incredibles broke records when it came out in 2004, and we were all excited with the sequel released this year, which spawned even more speculation. Here, we have the top ten theories about this superhero family that might surprise you.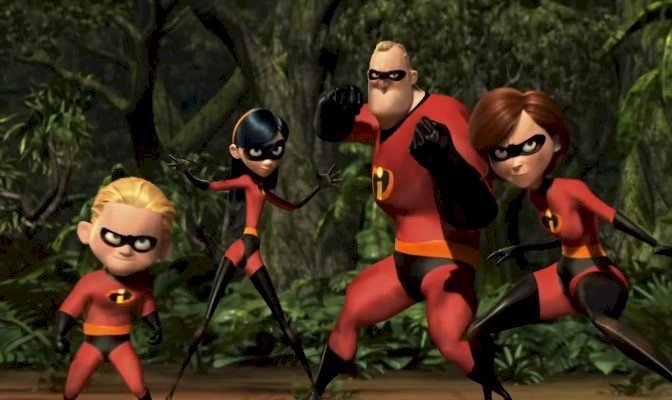 1. Edna was a villain
A Reddit user believes that there is a reason why Edna is just a little off all the time. Fans have loved her since the moment she popped up on screen, and her interaction with Jack-Jack was just epic. However, this person showed some pretty convincing evidence that suggests Edna was once a supervillain herself.
She has mentioned not dwelling on the past before, which could mean that she is trying to forget something about her own, and Edna gets excited by the prospect of the heroes facing danger a little too much. Furthermore, her house seems like the perfect headquarters of a villain because it's surrounded by guards and there is a lot of pyrotechnics as well as weapons all around.
2. Violet's backstory
The brunette teenager of the family seems pretty normal in every way except for the fact that she can turn invisible, otherwise, she has to deal with normal growing up stuff like boys and puberty. Some people have come up with the theory that Violet is not Mr. Incredible's daughter, and she is actually Snug Porter's daughter.
Snug is another superhero that died, and he has the same black hair as Violet. This makes sense because Mr. Incredible is blonde while Mrs. Incredible is a redhead, so where did she get her black hair? The theory continues, saying that early on in their relationship Helen got lonely because Craig was traveling too much, and she had a little something with Snug. It would explain why there is a picture of them in her bedroom.
If you take a closer look, you can see that Mr. Incredible does not have any pictures of other friends or family hanging around. Additionally, Violet is just a little weirder than the rest of her family; this could be due to going through puberty, but another evidence is the shape of her head, which seems similar to that of the superhero named Snug.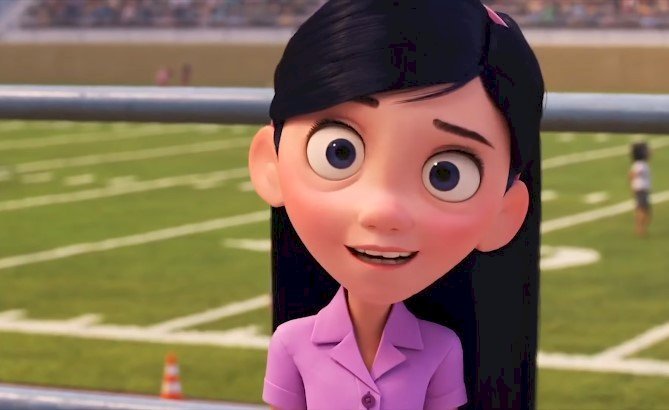 3. Syndrome's sponsors
The government in this story is more than just a bit mysterious. They outlawed superheroes and tracked them throughout the years, making sure that none of them would use their powers or reveal themselves to normal people. However, if they were that watchful, why is it that Syndrome managed to make all those heroes go to his island? Some fans believe that the government was backing the villain all along.
They allowed him to carry on his evil plans to get all that new, fancy technology without effort. If you think about it, having to track superheroes all the time probably got expensive at one point, so letting them be picked off by Syndrome was convenient, and both parties would gain a lot from each other in the end.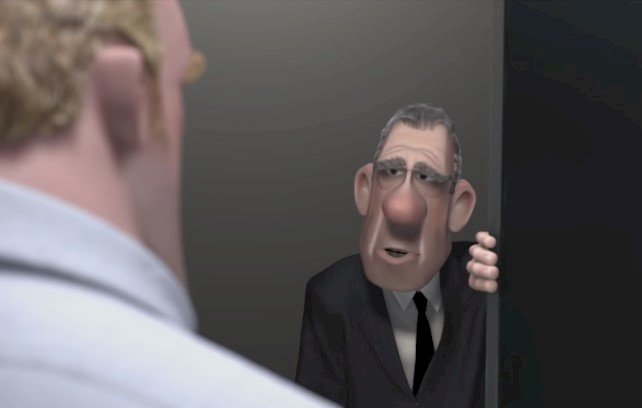 4. Edna, the real hero
The main thing to know about Edna Mode is that she does not like capes, and that is because several heroes have died while working due to having a cape as part of their costumes. At the end of The Incredibles, we saw Syndrome die due to his cape, and fans believe that that was no coincidence. This theory says that the villain got the suit from Edna herself, who knew he was evil, so she took matters into her own hands.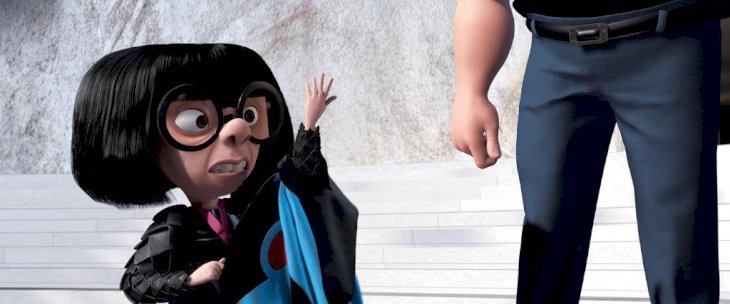 5. Syndrome might have had powers
Syndrome became a villain because he did not have superpowers and was once overlooked by Mr. Incredible due to it. He developed all kinds of technology so that he could make up for his lack of abilities. However, this theory states that Syndrome's skill was actually a higher intelligence than normal.
After all, his amazing inventions could not have been easy to create. He made nanobots, a robot bomb with A.I. intelligence, probes that look for life, and more. Other people dispute this theory, claiming that he was not smart enough not to get a cape or because he kept the Incredibles alive. This could be because he let his arrogance go too far, and well, he always wanted to be a superhero and capes were a big part of it.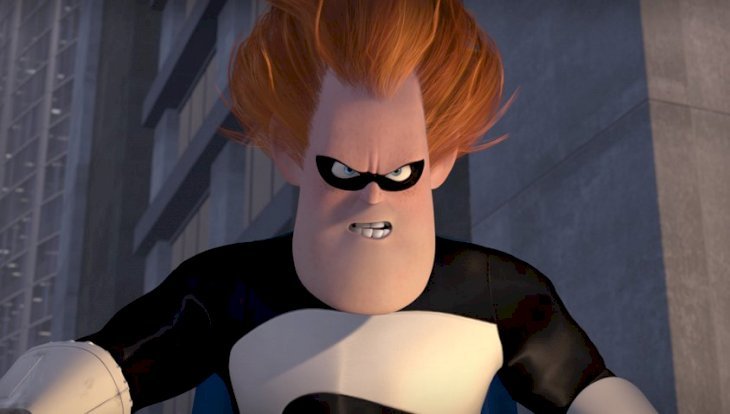 6. 23-19
Everyone loves spotting things that connect Disney/Pixar movies to one another, but we also enjoy connecting the characters in several different stories even if there is not much evidence. This theory mixes Monster, Inc. with The Incredibles as it states that Violet is actually Boo. They do have similar black hair, and there is also the fact that Boo could hide very well during every game of hide-and-seek.
Perhaps, she was using her powers without her knowledge. Another detail is that Boo was never afraid of Sully even though he was a giant blue monster with horns. The theory asks you to consider the fact that Sully and her dad had very similar builds. Do you think this is evidence enough of Boo being Violet?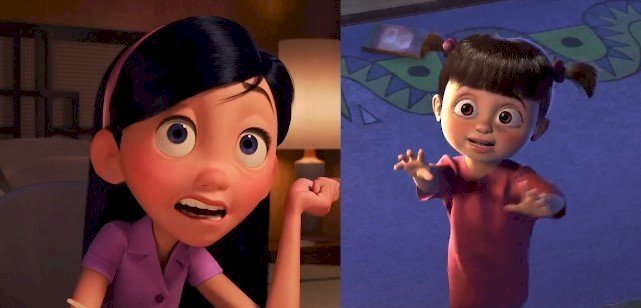 7. More abilities than we imagined
This theory states that Mr. and Mrs. Incredible have more than just strength and elasticity; they can also see into the future. The first evidence of this is the name of their children, Dash, and Violet, which seems indicative of their future powers. Dash has speed, but Violet can turn invisible which is similar to Ultraviolet light and cannot be perceived by the human eye, and she creates violet-colored force fields.
Then we have Jack-Jack, who has all kinds of powers which were revealed in the sequel, so his name could be a reference to "Jack of all trades". Therefore, it does not seem like much of a stretch to believe that their parents knew what their powers were going to be, and how else would they have known if they were not foreseers?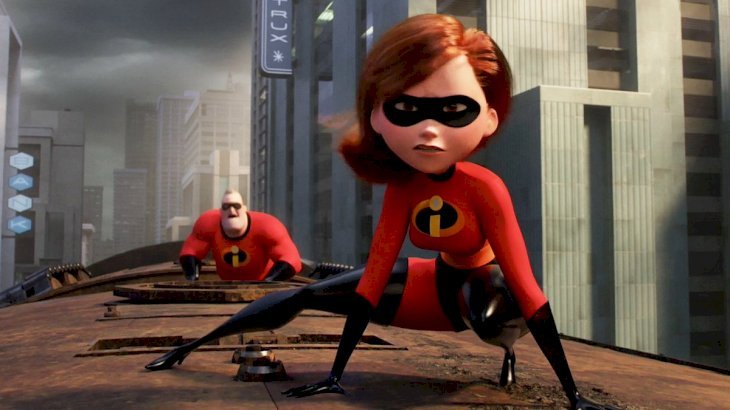 8. Freudian Incredibles
This theory is more serious than the rest, and it says that their children represent Sigmund Freud's model of the human psyche: Id, Ego, and Superego. Jack-Jack would be the Id, otherwise known as our primal instincts, and this fits with the baby of the family because they cannot control themselves. They will throw tantrums or cry if they don't have their needs met.
Dash would be the Ego, which also has a lot of primal instincts but has learned how to get its needs met in a different way than Id. Finally, there's Violet as the Superego, which serves as a mediator between the Id and Ego and the rest of the world. This is similar to how she has to take care of her brothers and keep her family together.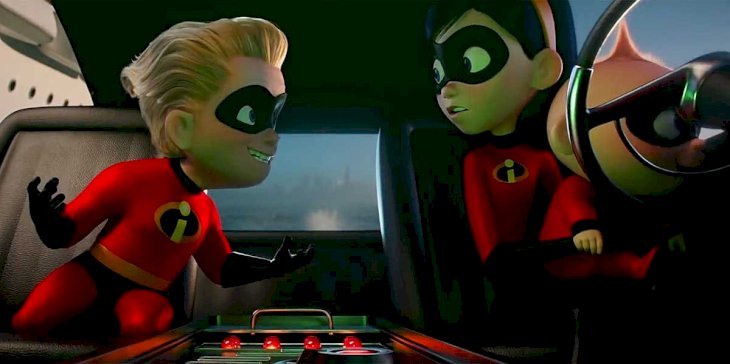 9. Seeing a mirage
If you ever wondered why a girl like Mirage would go to work for Syndrome, then you might enjoy the theory which states that she is a government spy. Other theories say that she is an A.I. created by Syndrome, which makes sense until Mr. Incredible tries to choke her. The final theory about this character suggests that she is controlled by Syndrome, who might have inherited mind control powers from his mother, Psychwave. Although, Psychwave being Syndrome's mother is another theory that has not been confirmed yet.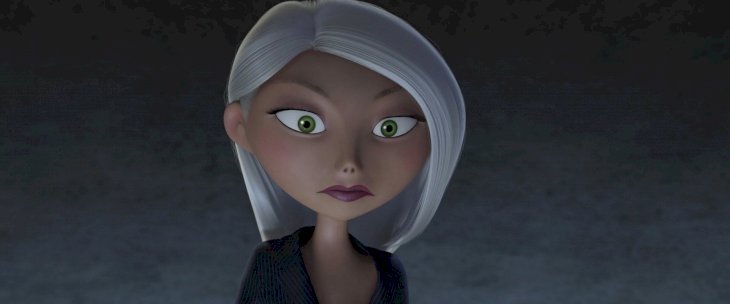 10. The strange billionaire.
In the sequel, the family moves into a huge house which was apparently bought by Winston from a rich man who did not like other people seeing his comings and goings. That's why there were several hidden exists, but doesn't that sound a bit too familiar? Yes, this theory suggests that the house once belonged to Syndrome who, judging by his island, could have easily wanted a mansion such as that one.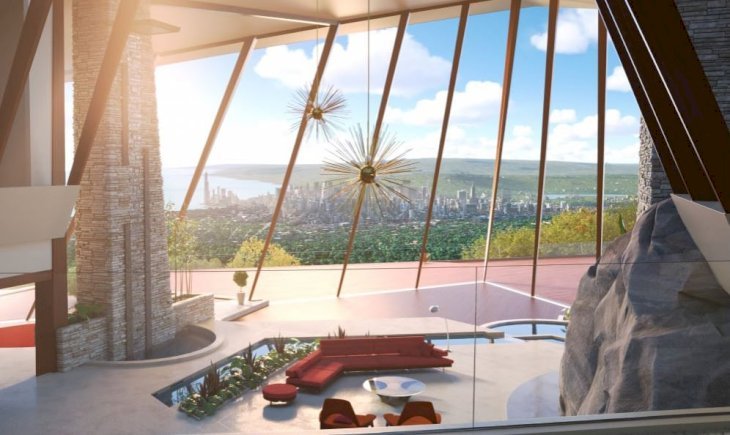 What did you think of these incredible theories? Do you think there is some truth to them at all? We think that everything is possible, especially when it comes to Disney/Pixar. We would like to know your opinion so leave a comment below and share this article with all friends who waited 14 years for the second movie.
Sources used: YouTube/Screen Rant