We Start To Forget That Thanos And Hela Were Actually Close
We got to meet Hela, Odin's forgotten daughter, in Thor: Ragnarok, and we also discovered that her favorite things are chaos, destruction, and power, which fit perfectly with Thanos. It seems like she died at the ending of that movie, but this is Marvel we're talking about, so perhaps she will be back, and there's a curious connection between the Mad Titan and her that could be interesting to see in the MCU.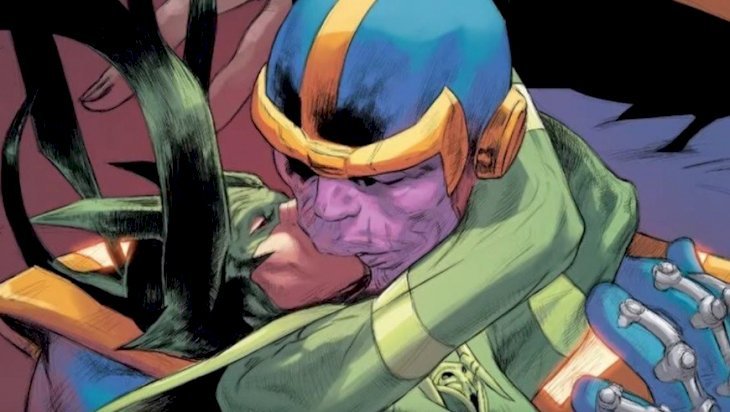 Their intentions
In
Infinity War
, we learned that Thanos' whole reason for becoming a villain was apparently a need to "save" the universe from its finite resources by wiping out half of it. You might have seen comic books fans sighing at that point in the film because that is not his real purpose in the printed works, where he is even more of
an arrogant villain
.
You might be surprised to find out that Thanos' motive for doing this in the comic books was trying to impress the girl he liked, Lady Death. She is the embodiment of death and plays a massive part in the story of our heroes, so some fans were not glad that she was not included in the MCU. Furthermore, she is very similar to Hela.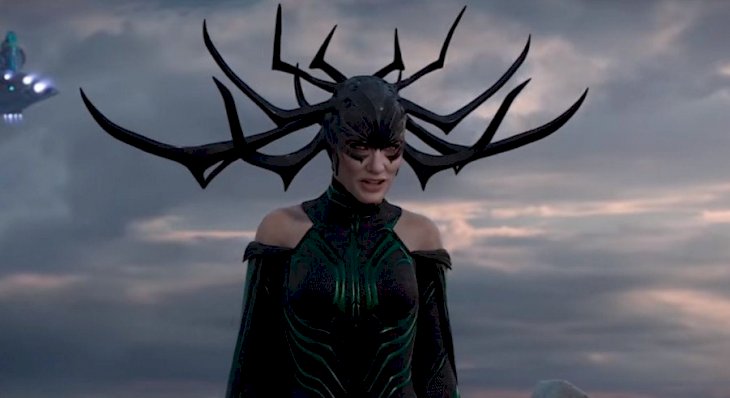 There is no chance that Marvel will introduce this character in Avengers: Endgame without it being utterly ridiculous, but could someone else play the part? Could Hela be Thanos' love interest instead? There's a chance that the character might be returning at some point because, as Thor's puts it, "It's hard to keep an Asgardian down for long."
Moreover, actress Cate Blanchett said that no one ever saw Hela actually die in the film, but instead, we saw her get hit by Surtur. Cate also stated that she would love to reprise the role once again if Marvel decides to bring back their very first female villain. We can all agree that it would be awesome, but it would also have to be a great story.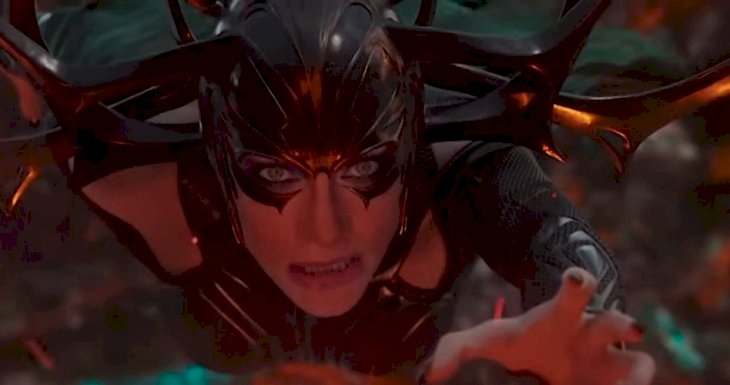 A possible twist
We saw Thanos killing his own daughter in Vormir to obtain the Soul Stone, which proved how seriously adamant he was about achieving his goal because it seemed like he truly loved Gamora. However, is it likely that the Mad Titan discovered that he had lost everything in the end? This would be for a fantastic twist in later on.
If you remember Spider-Man: Homecoming, then you remember how surprising it was to see the Vulture as Lizzy's father. We can all go against villains, but when we realized that he was just a family man trying to make a decent living for his loved one, well, that was a little harder. Thanos could come to regret his actions.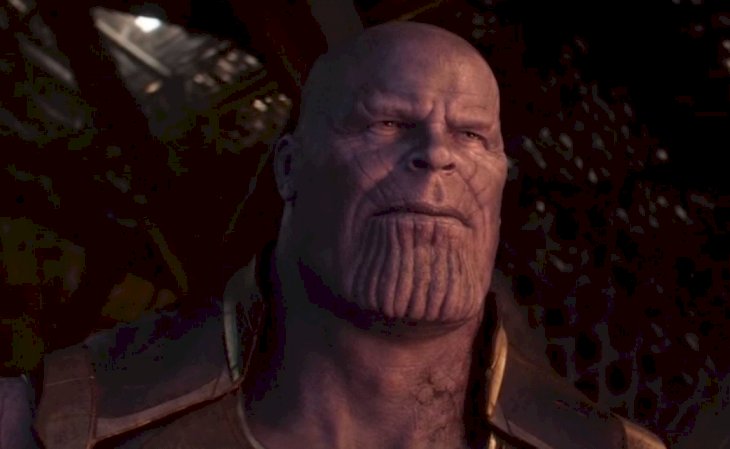 In fact, in the beginning scene of Endgame, we could see a Mad Titan that is really alone, as he lost most of his Black Order, even before his snap and his beloved daughter. Additionally, it seems that the Infinity Gauntlet caused him some damage. Therefore, this villain would need to team with someone else to preserve what he achieved in Infinity War.
There's a whole bunch of people gunning for him, and now he seems to have adopted that life of a farmer just like he did in the comic books, but he must be keeping the Infinity Stones hidden somewhere. On another note, actor Mark Ruffalo, who plays the Hulk, talked about working with Cate Blanchett, but there are barely any scenes of them together in Thor: Ragnarok.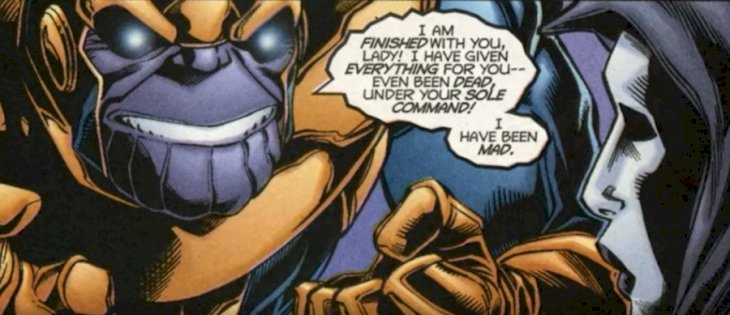 This has led to speculation that perhaps the actress is coming back for Endgame, and it would be smart for the studio to bring in someone we already know instead of trying to establish a new character's backstory in the final Avengers movie. However, the most important thing here is that Hela and Thanos have been linked in the comic books before.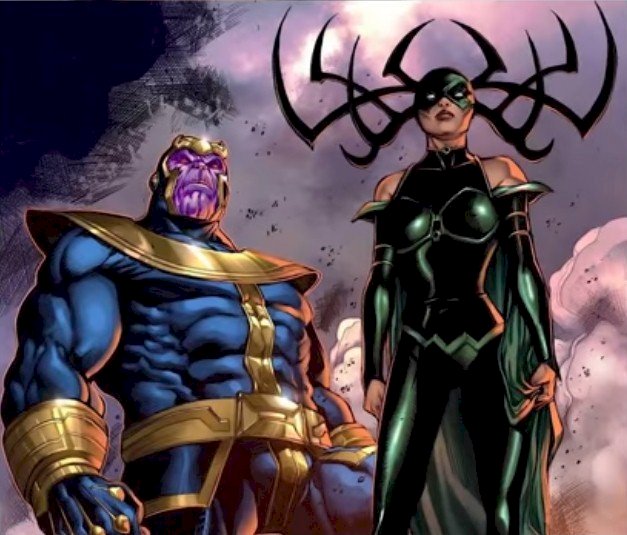 Their connection
Their relationship is not romantic, although they have kissed before, the crucial link between them is that they have the same motive: seeking power. It's simply smart and convenient to work together towards the same goal. If they got together for the next film, it would be amazing and ten times more interesting, mainly because our heroes are already so down.
Due to the fact that Lady Death does not exist in the MCU, perhaps Marvel will decide to include a little romance between them in the movies. The similarities between Hela and Lady Death are staggering, as are their differences, but this could be the way for the studio to link the story on the big screen to that of the printed work.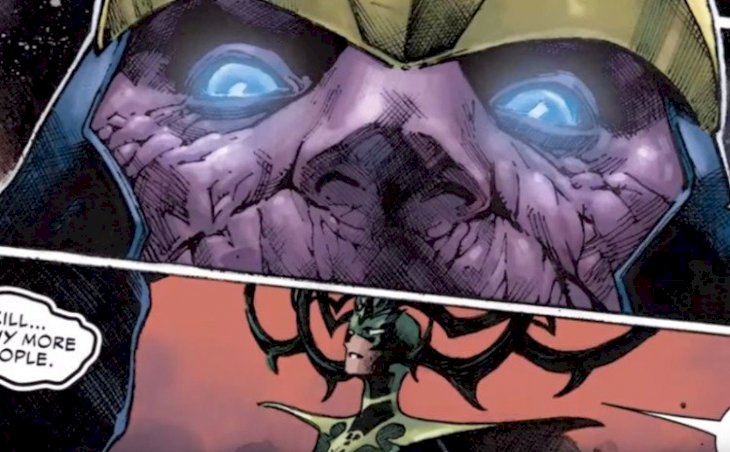 Helping Thanos
If we think about Asgard, then we have to wonder why Hela decided to attack them. Yes, she could have done it just for revenge against Odin after he imprisoned her and erased her from history, but could she have had another motive? We know that the King of Asgard had the Space Stone, and many fan theories state that he possessed all six gems at some point.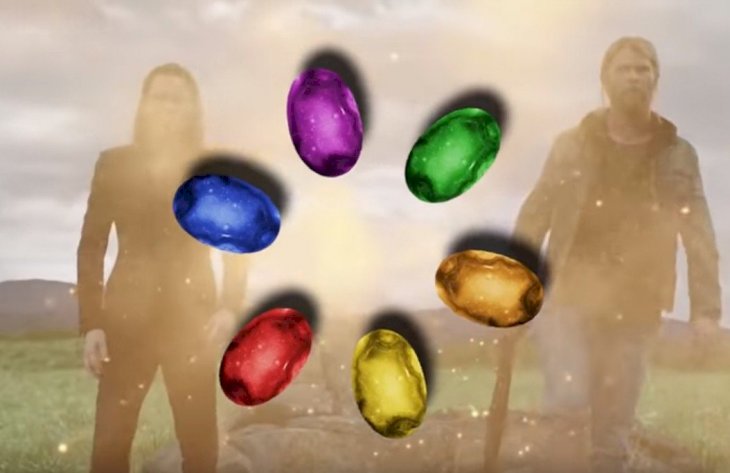 So, is it possible that Hela was looking for the Infinity Stones? After all, we saw in Odin's vault looking at the Infinity Gauntlet, which she reveals is actually fake. She was perfectly capable of destroying the whole land but lost because Thor and Loki decided to bring forth Ragnarok. It's highly likely that Hela agreed to align with Thanos at some point before the film.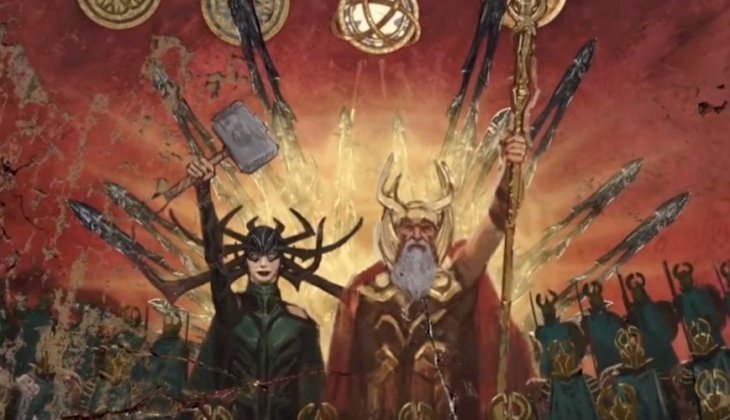 We know that the Mad Titan worked with Loki, so perhaps he got in contact with his big sister before she was released from her Odin prison? Additionally, it would explain why Thanos gave Loki the Space Stone in the first place, as he knew that he would eventually get them all with the allegiance with a mighty Asgardian.
What do you think of this theory? Is it possible that Hela and Thanos are in cahoots? We just hope that times passes quickly because we need Avengers: Endgame right now. If you liked this article, share it with your friends who would love to see a "romantic" Thanos just like the comic book. See you next time!
Source: Youtube/CBR
Check out our most popular content: