Enormous Changes For Kate: a Turn in Kate Middleton's Life the Moment Prince William Becomes King
The British royal family has been in place for centuries now, and the longest-serving monarch, Queen Elizabeth, at the age of 92, is not showing any signs of abdication. Instead, there are speculations as to who will be the next reigning monarch, and what his wife will be called. Though the next person in line for the throne is Prince Charles, his age is a concern to many. So instead of Prince Charles, we have our eyes set on his elder son, Prince William. Many people speculate that Prince William should take the title instead of him once the Queen steps down, and Kate Middleton should become Queen Consort at that time. Let's take a look at the things that would happen if the Duchess of Cambridge becomes Queen.
The Queen Consort Title
---
If Kate Middleton's husband, Prince Williams finally sits on the throne, Kate's title will change automatically for sure. Although the title of a king's wife is supposed to be queen, Kate Middleton will be titled, Queen Consort Catherine. She must attend essential functions with, and on behalf of the king, and take care of suitable affairs that govern the country on his behalf too. She is also to engage in charitable functions, but refrain from anything political. The Queen Consort title bestowed on her remains non-political as it only happened as a result of her marriage to the monarch.
The Coronation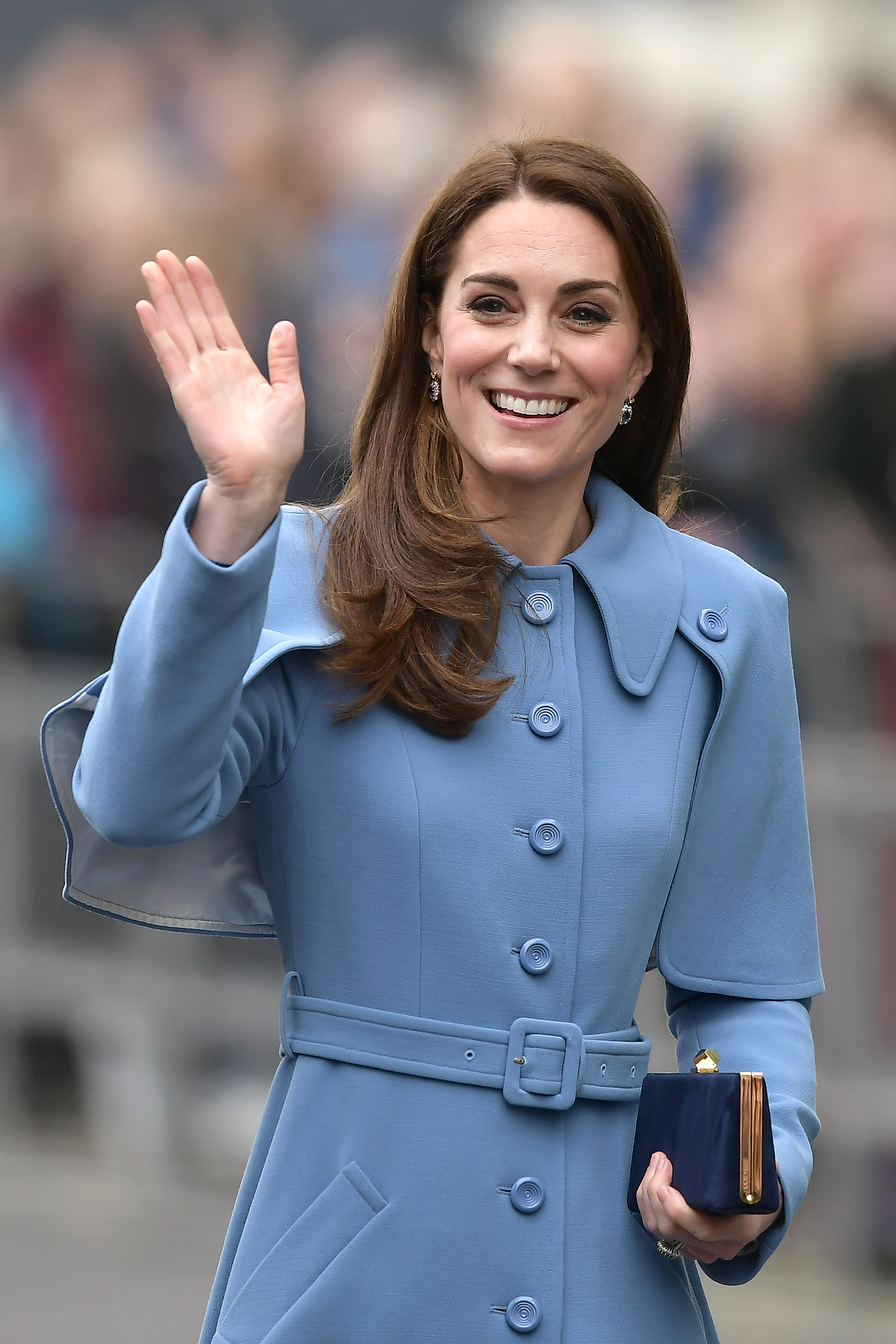 ---
Unlike the king's coronation where millions will rejoice and participate, the kind of ceremony held for the queen consort is not a public event, and sometimes not even broadcasted. This is because the queen consort title is not an official position; instead, it is a casual position for women who are married to monarchs. Kate Middleton can be crowned a consort because the next king is a male. However, if the next in line is a female monarch, then the queen consult position will be left untouched. 
The Cursed Title
When Princess Diana got married to Prince Charles in 1981, she was titled Princess of Wales, because she was married to the Prince of Wales. However, many find this title to be cursed, and Kate Middleton may likely be given this title. Rumour has it that Prince Charles may give up his title and it shall then be passed on to his son, and when that happens, Kate Middleton by default becomes the Princess of Wales. However, it is up to her to pick something lesser in nature perhaps, compared to her late mother-in-law's, Princess Diana.
A Simple Ceremony for the Queen Consult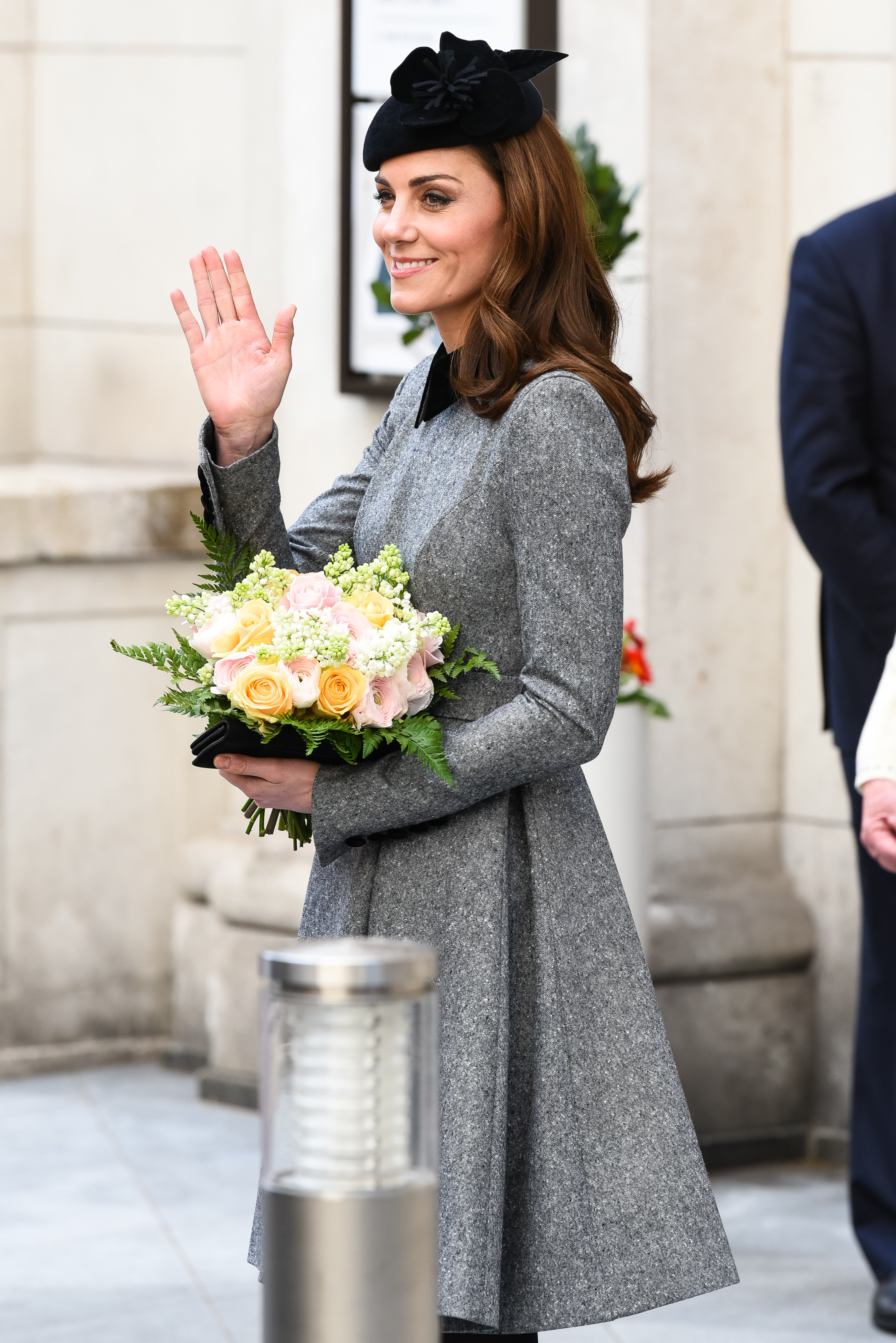 ---
Many believe that Kate Middleton will automatically be crowned queen when her husband, Prince Williams, becomes king, but that is not the case. The difference between Queen Elizabeth II and Kate Middleton is that the former is a monarch, and the latter is married to a soon-to-be king. However, her coronation ceremony for the title of queen consult will be just as lavish as the king's but in a more straightforward form. To the royal family, the king is the most crucial person in the household and should be honored accordingly.
Kneel to her husband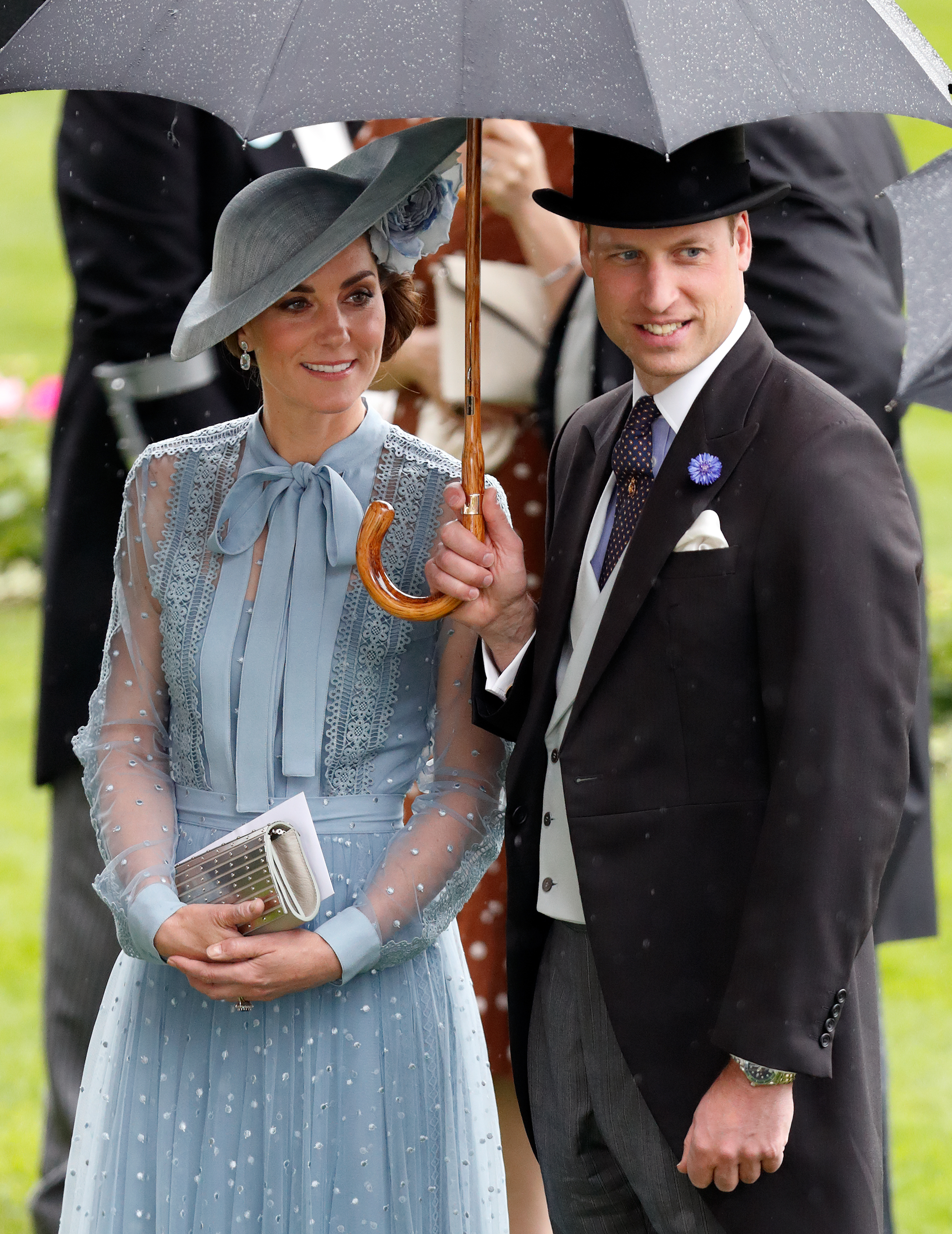 ---
It must be exhausting for Kate to bow to all the princesses at formal royal events, but if Prince William takes the throne, she will also be required to bow to her husband at the crowning ceremony. Bowing was something that took the Duchess a while to get used to, as she felt uncomfortable having the palace guards doing this to her.
London Bridge is Down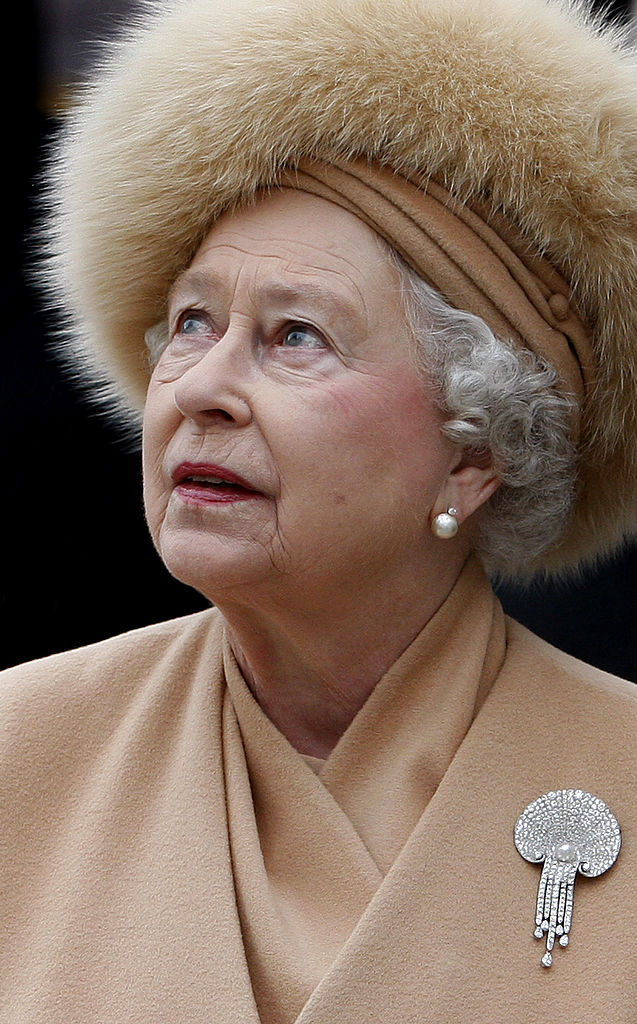 ---
Queen Elizabeth II ascended to the throne 65 years ago when King George VI died, and there is a protocol in place called "London Bridge is Down" for when the current monarch passes away. According to Chris Price from the Huffington Post, "If you ever hear Haunted Dancehall (Nursery Remix) by Sabres of Paradise on daytime Radio 1, turn the TV on. Something terrible has just happened."
Jealousy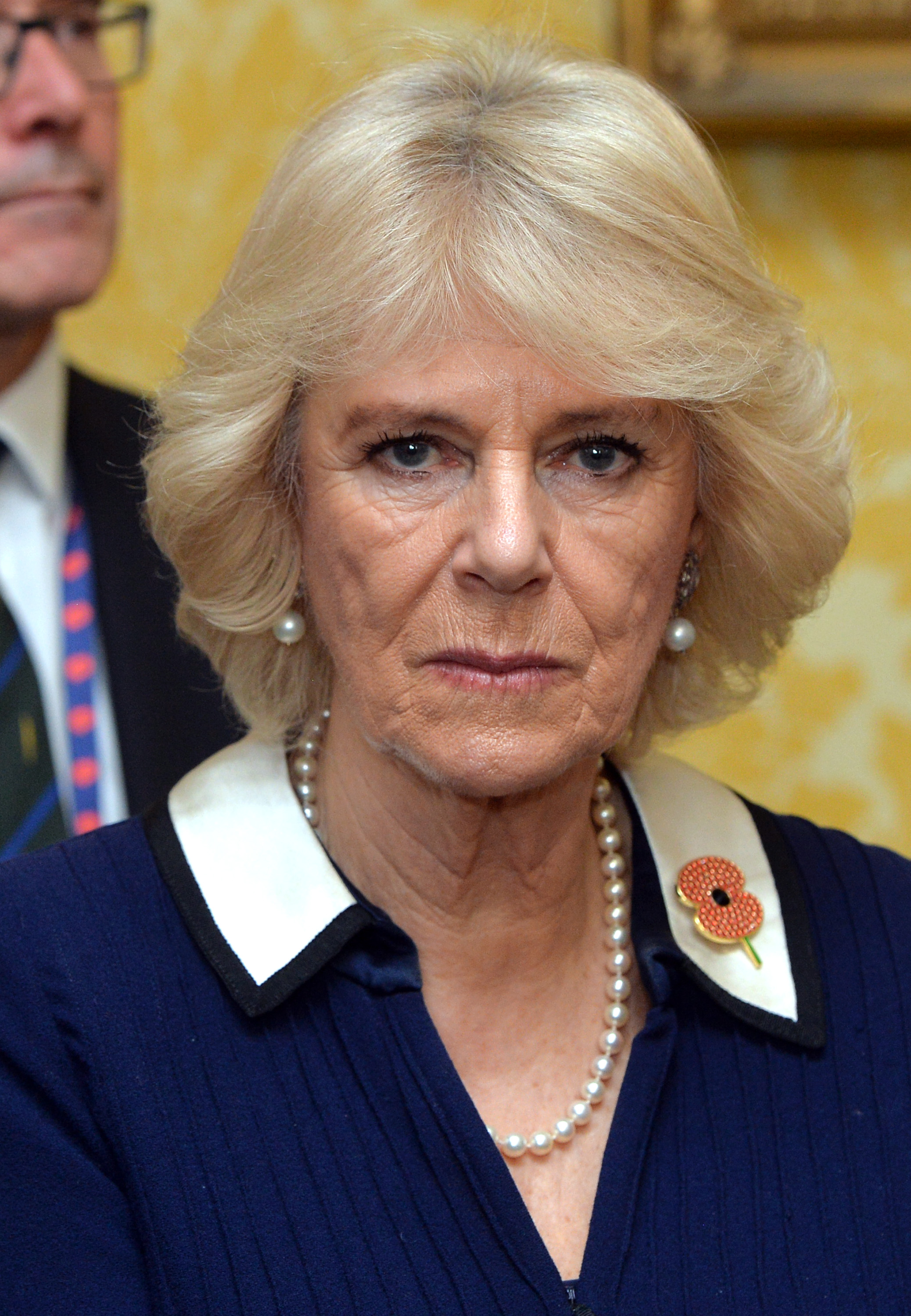 ---
Camilla Parker Bowles is not the most popular monarch because of her involvement in Prince Charles and Princess Diana's break up, and not many people want Charles to be crowned King. The Duchess of Cornwall feels rather envious of Kate Middleton because she is known for charm, grace, and panache, therefore, people want her as Queen Consort instead.
Might lose control of several countries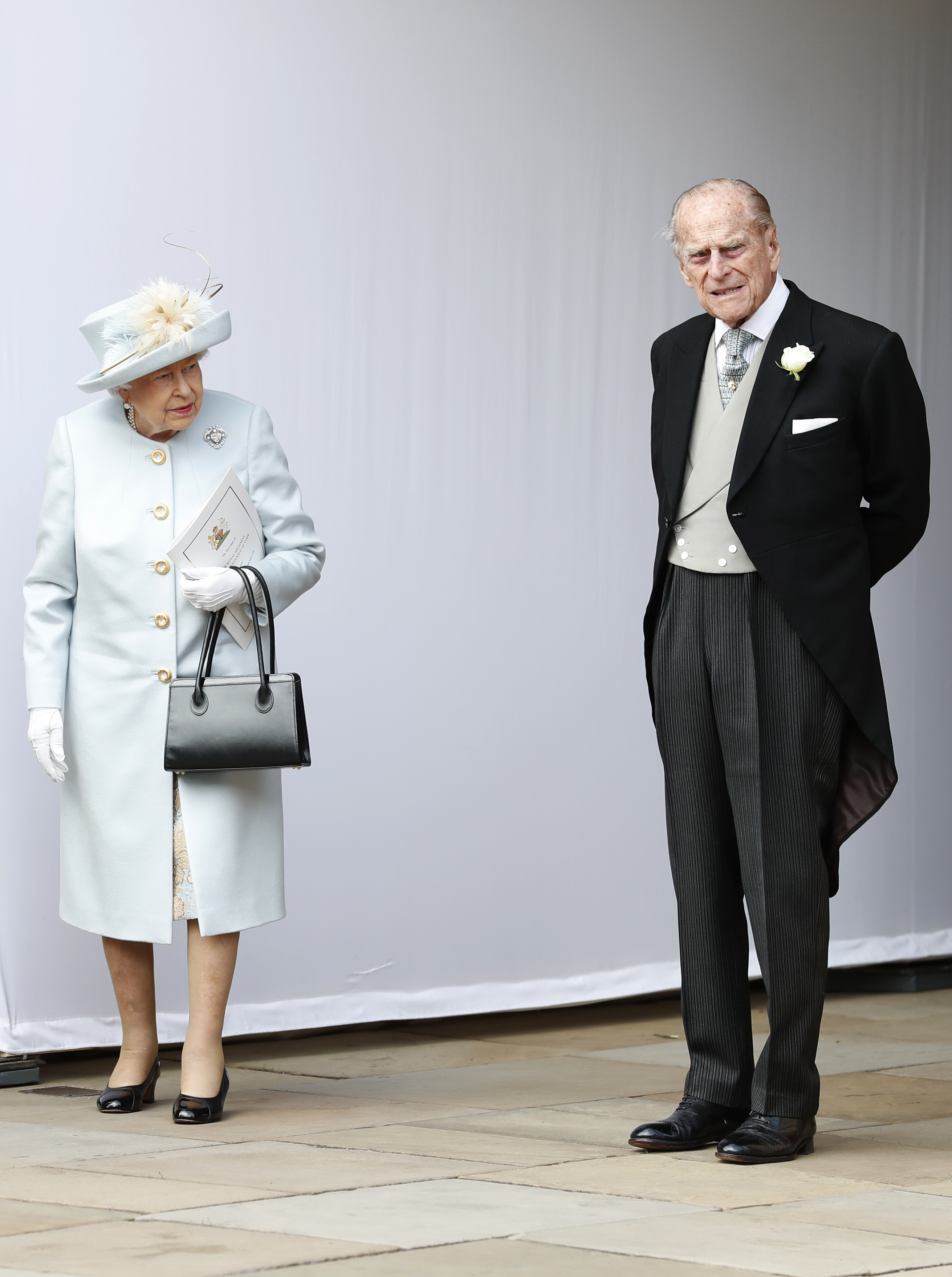 ---
The Queen's passing could mean the end of the Commonwealth. She is the Head of State of 16 countries, but many of them might decide to separate if Kate became the Queen. According to historian Dr. Anna Whitelock, "I would say by 2030 there will be definite louder clamours for the eradication of the monarchy, […] its purpose, what it's about, will be questioned and challenged in a way that it hasn't been before."
No time to see the kids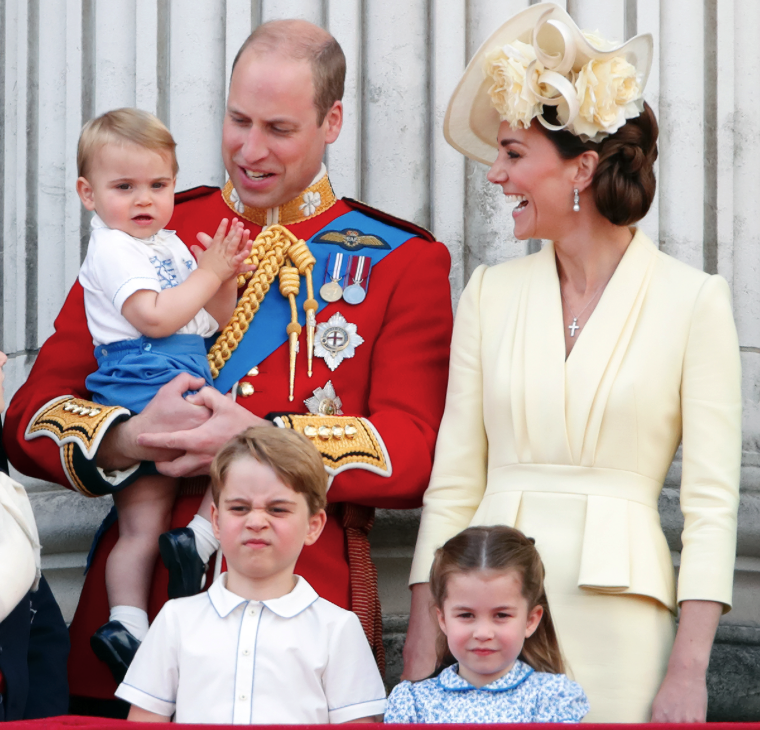 ---
Prince Charles has currently attended most royal occasions in the name of the Queen and has been to more than 527 functions already. If Kate were to become Queen Consort, she would be obligated to accompany her husband, and that might take away time from raising her children. She gave birth to Prince Louis early this year, her third kid.
Fashion Icon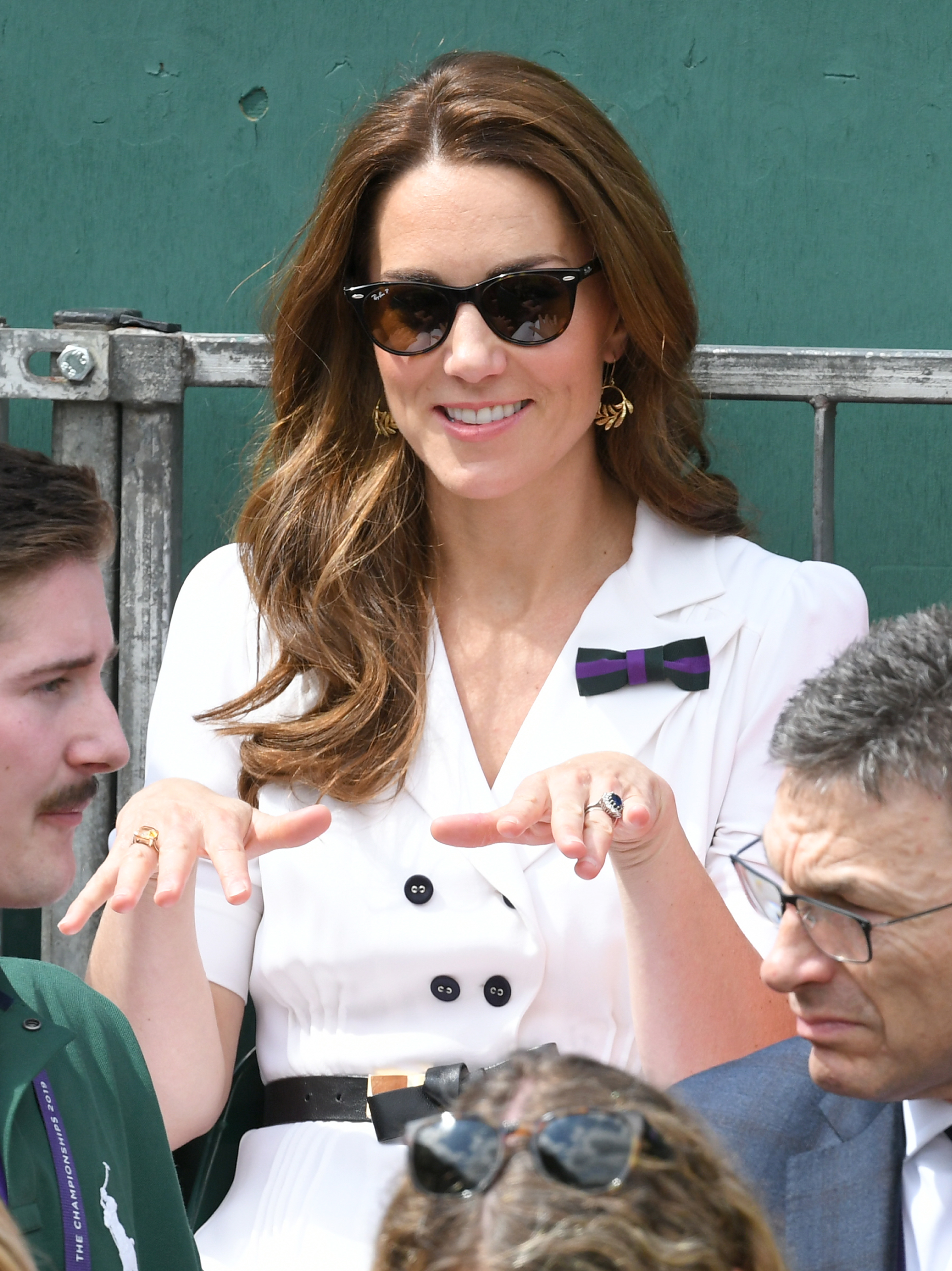 ---
In 2017, she was elected UK's most influential female icon by Rakuten Marketing, "Alongside celebrity icons like Kate Middleton, bloggers and vloggers have become go-to personalities for fashion inspiration." She got 29% of the votes, and people normally compare her to Princess Diana, who was also revered for her style.
Princess Charlotte could become Queen even before Prince Harry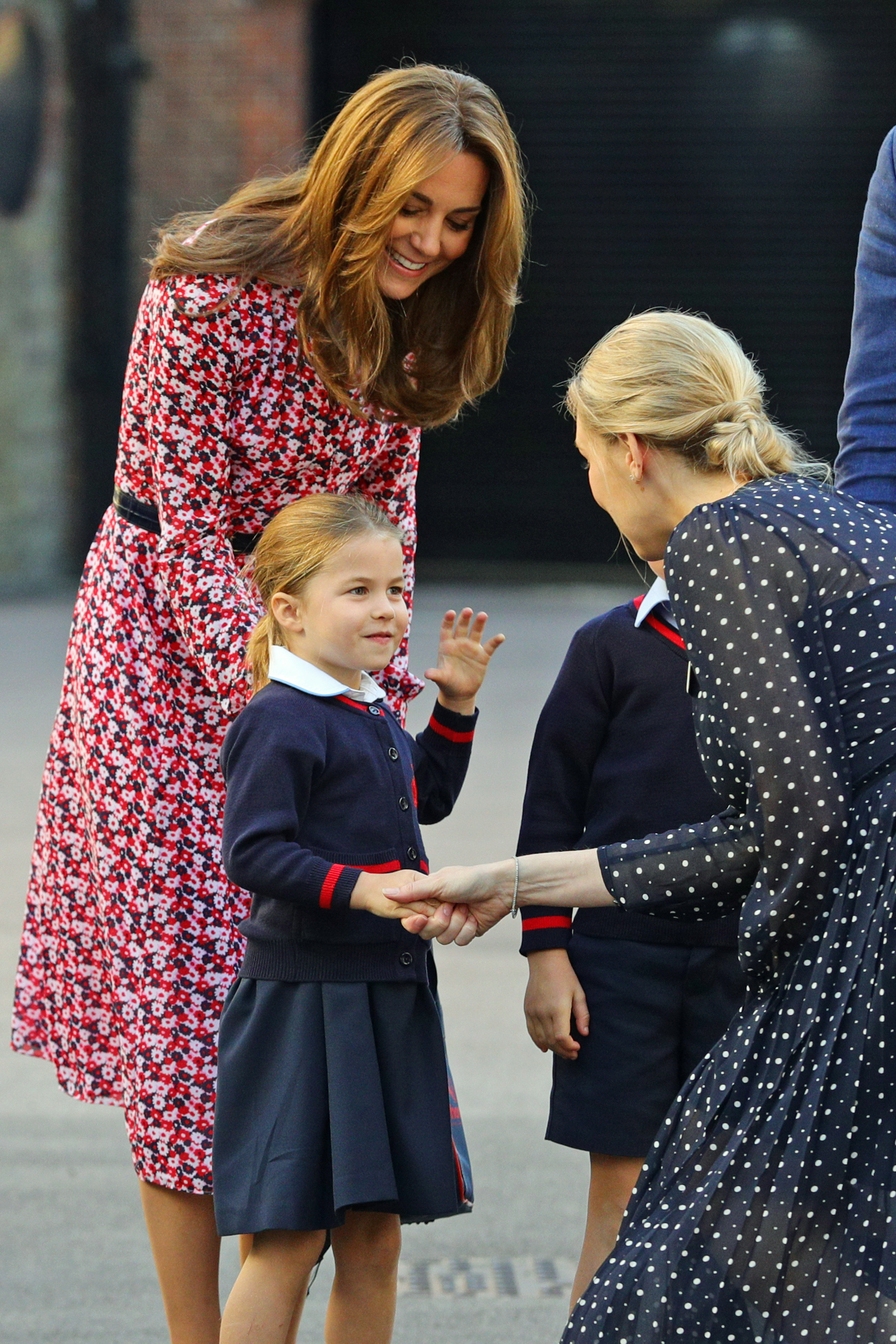 ---
The rules of succession changed this year, and now the male heirs do not take precedence when it comes to the succession to the throne. Originally, Prince Louis would have taken Princess Charlotte's spot, but after the rules changed, she remained fourth in line to the throne, below her brother, Prince George.
Not that joyous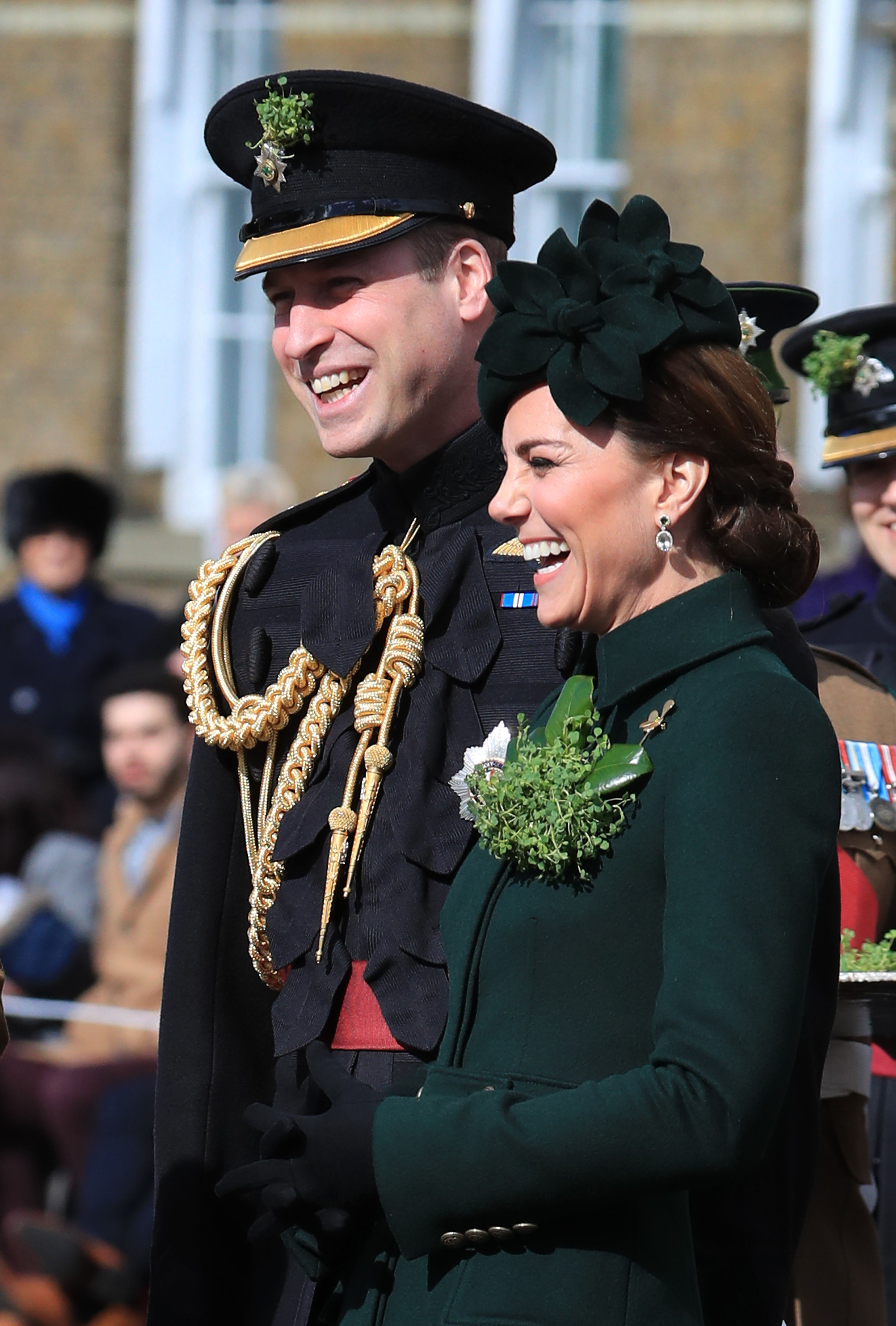 ---
According to Prince Harry, most royals do not want to take the throne but do it because it is their duty, so it stands to reason that Kate will not be happy to become Queen Consort, but she will have Prince William helping her. "It's quite a daunting prospect. Hopefully, I'll take it in my stride. William's a great teacher, he'll be able to help me along the way, and I really look forward to that."
More Suicides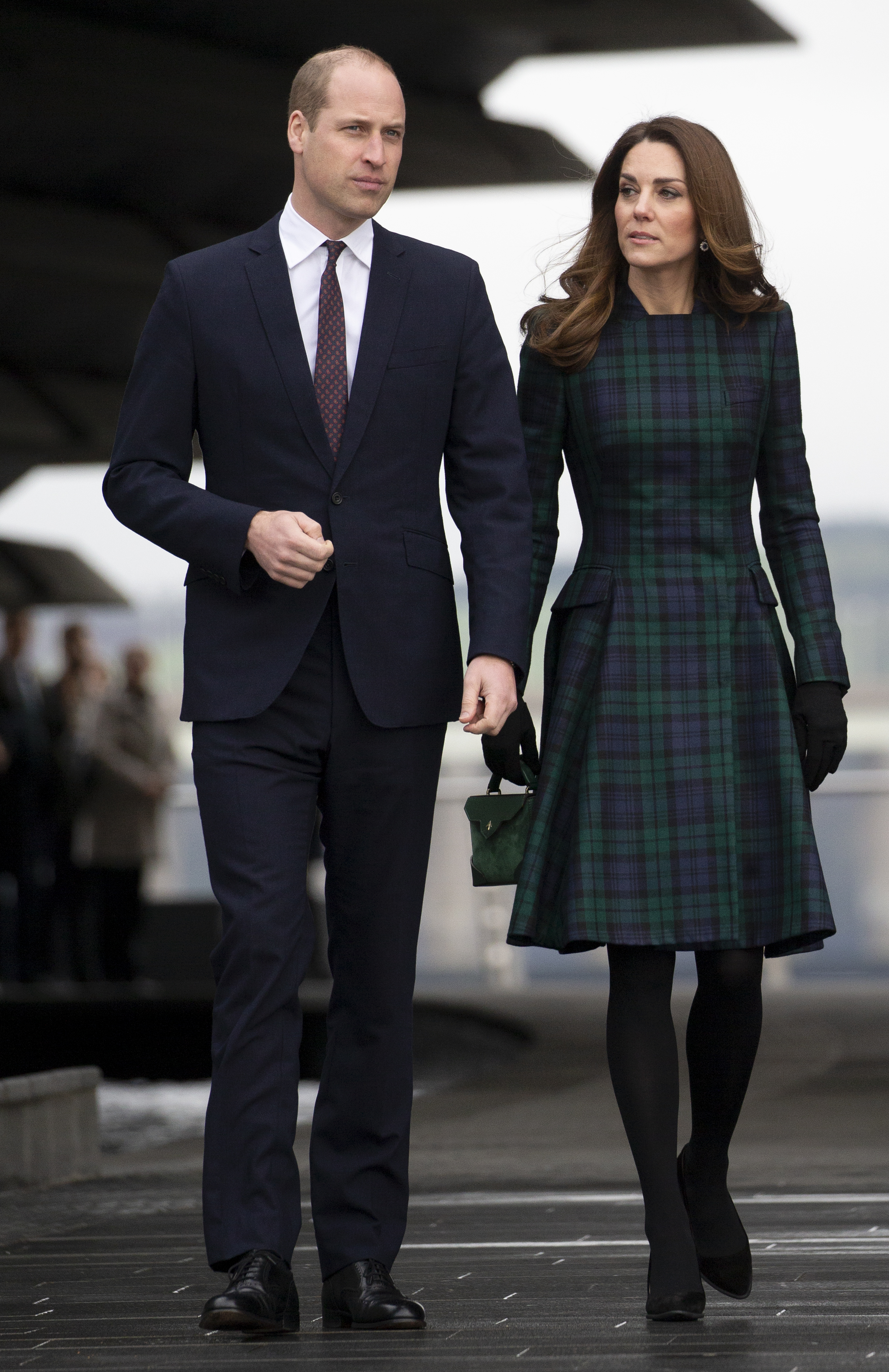 ---
After Diana's death, there was a huge increase in the number of female suicides in Britain, with a spike of 33.7%. If the Queen passes away, there's a high chance that those numbers might repeat themselves due to sadness and depression, but luckily, Prince William and Kate have founded a charity to combat mental health problems.
The only one with a degree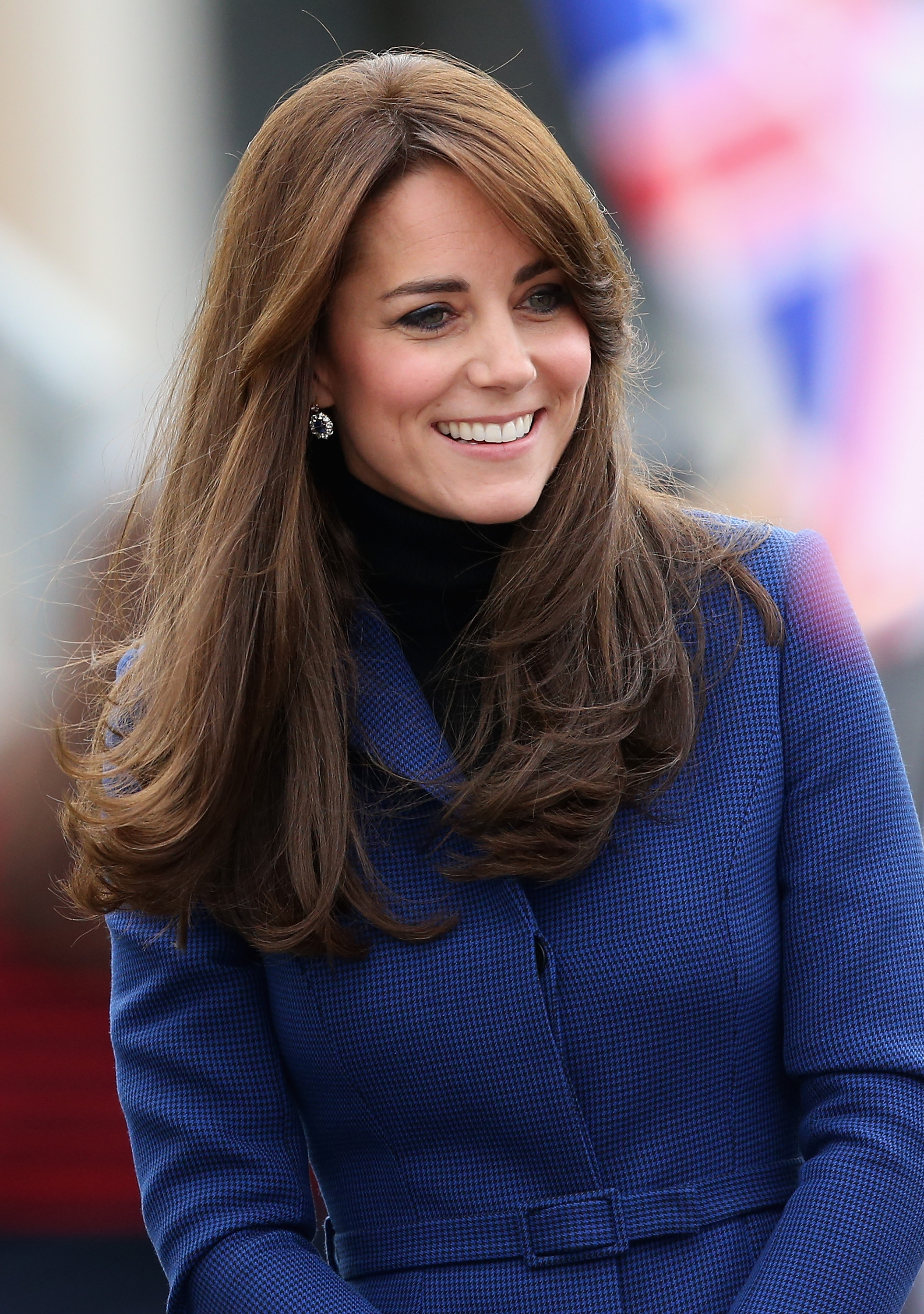 ---
If she were to become Queen, Kate would be the first British monarch with a degree, after graduating from the University of St. Andrews where she studied History of Art. She met Prince William at school, who once said, "It's often said by the undergraduates of St Andrews that you leave the university in either one of two states: either married or an alcoholic. Fortunately for Catherine and me, we ended up married."
Renouncing some of her favorite designers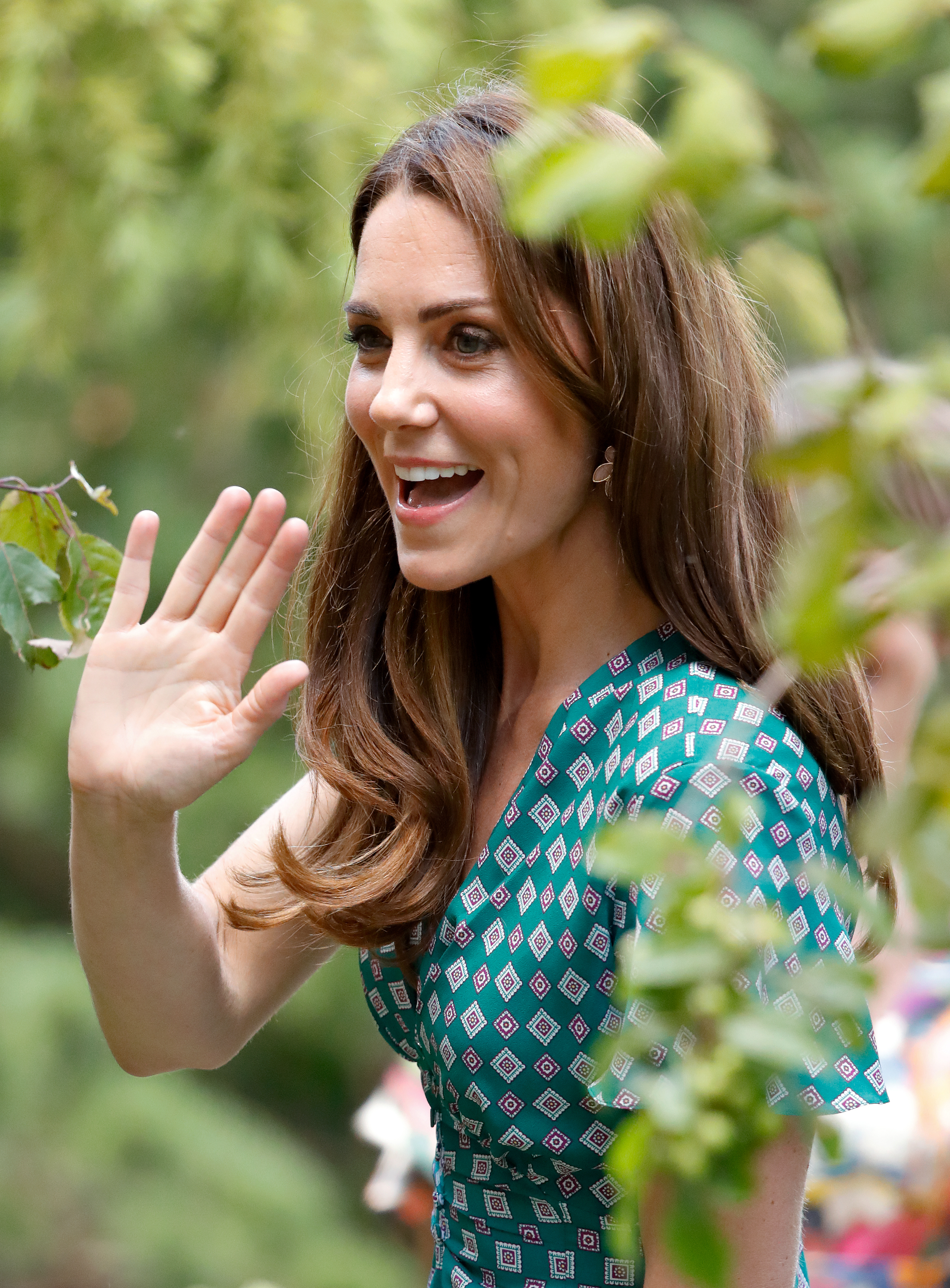 ---
Queen Elizabeth II wears traditional clothes from the same three designers since 1994. Maybe the Duchess will have to give up her love for Reiss, Zara, Gap, and Topshop if she becomes Queen Consort. Founder of Reiss, David Reiss, once said, "There is no question that Kate choosing to wear Reiss has impacted our brand. We have noticed a significant increase in terms of brand interest and awareness globally."
Live at Buckingham Palace
She will be entitled to the grand estate that hosts 775 rooms. The Duke and Duchess of Cambridge currently live at Kensington Palace, which is a lot more private with its 820 feet-long conifers. Meanwhile, Buckingham Place gets more than 400,000 tourists in a year, so that could be uncomfortable if they are not used to it.
No divorce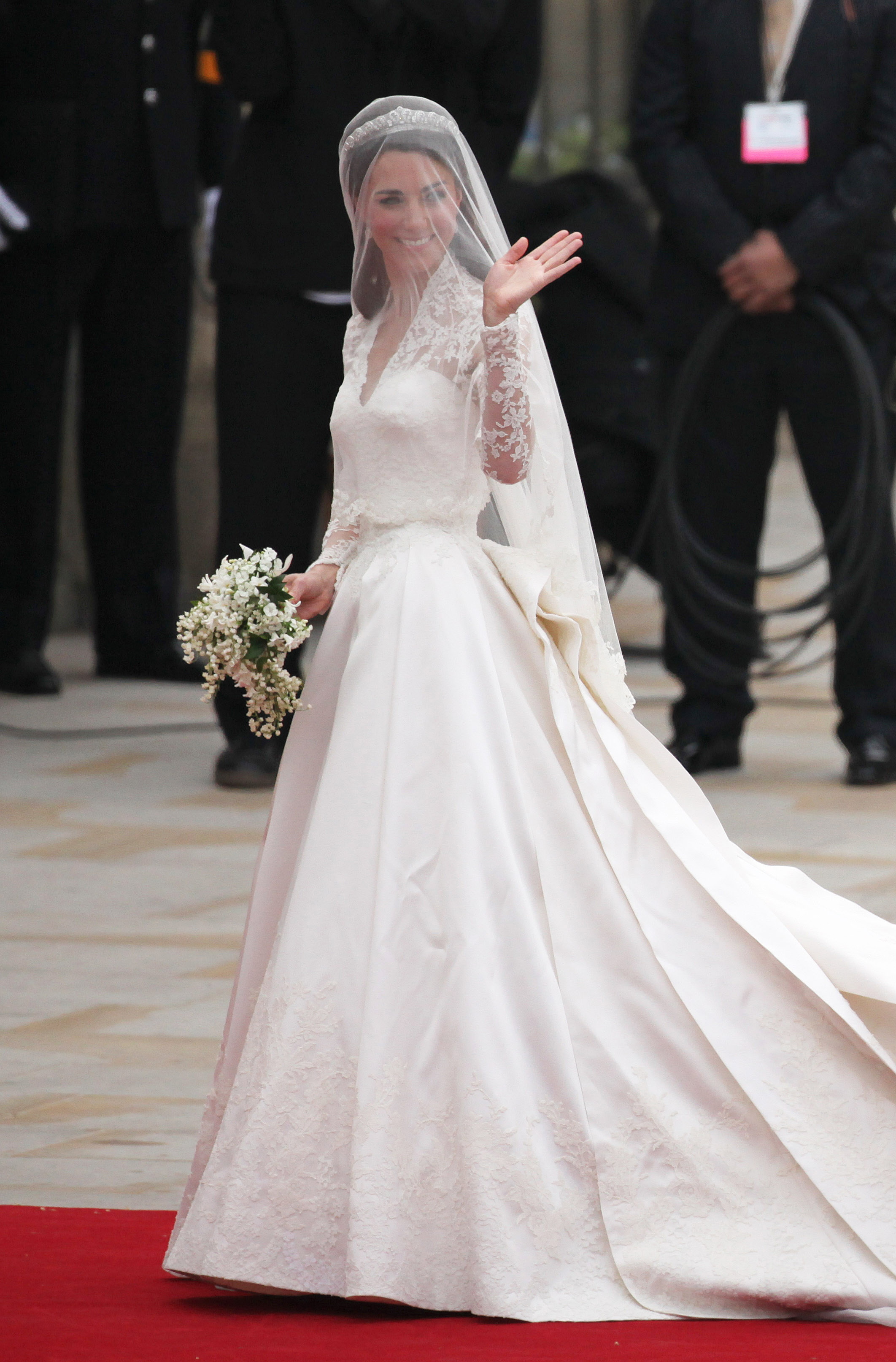 ---
Kate and William might not be as touchy-feely at all like Harry and Meghan, but they do love each other. However, we know that maintaining a marriage takes a lot of work, and they will not be able to divorce if she becomes Queen. The Church of England has allowed remarriage for certain people in some circumstances, but a queen cannot do that.
No more children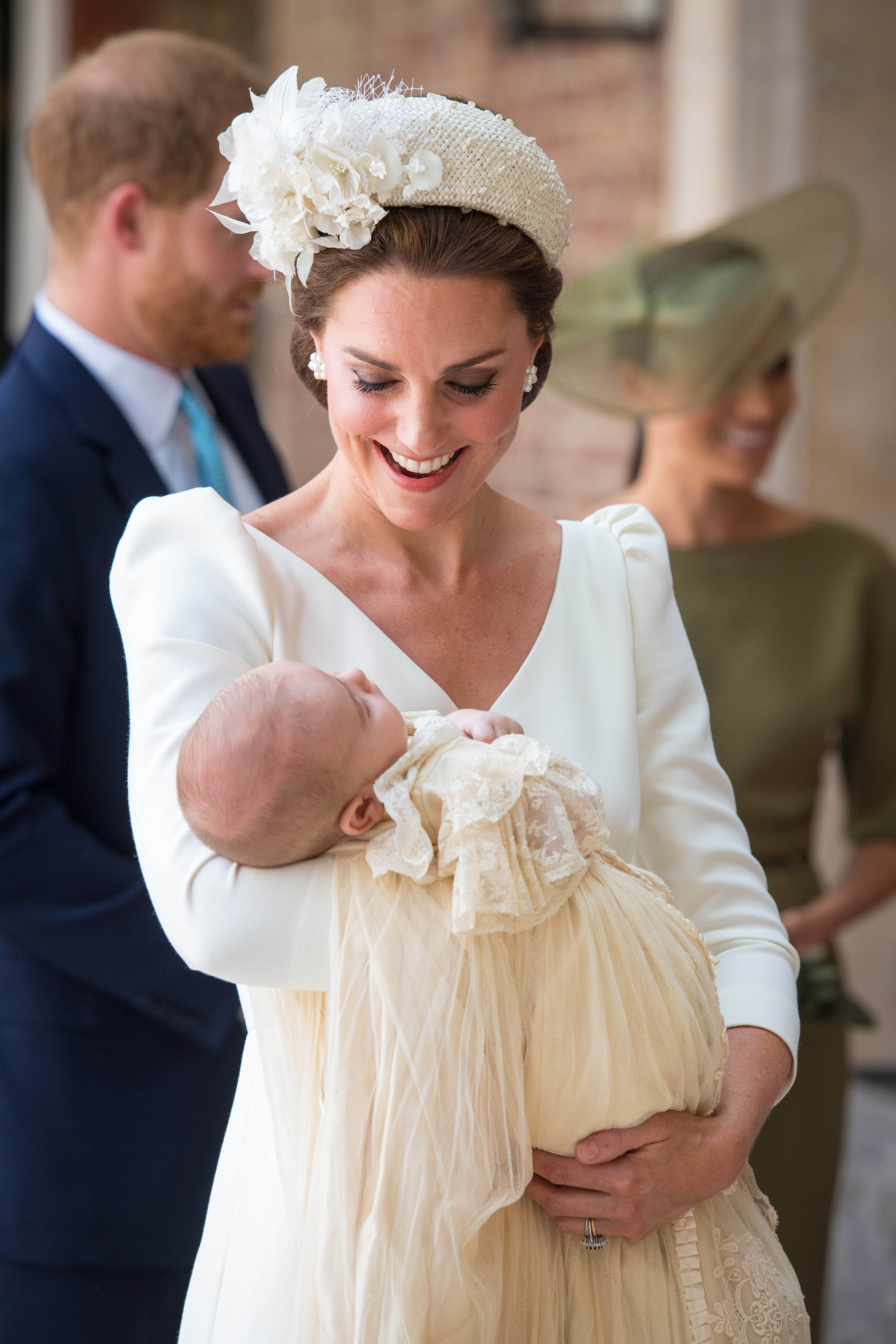 ---
The Duchess is still young and has just safely given birth to Prince Louis, but it is said that some people will advise Kate not to have any more kids to set an example. According to Anne Green from Having Kids, "Having smaller families is the single best thing we can do to reduce the damage caused by future climate change. It is time we faced that fact. It's this simple: all kids deserve a fair start at birth, and to be free from a dangerous future."
No more press interviews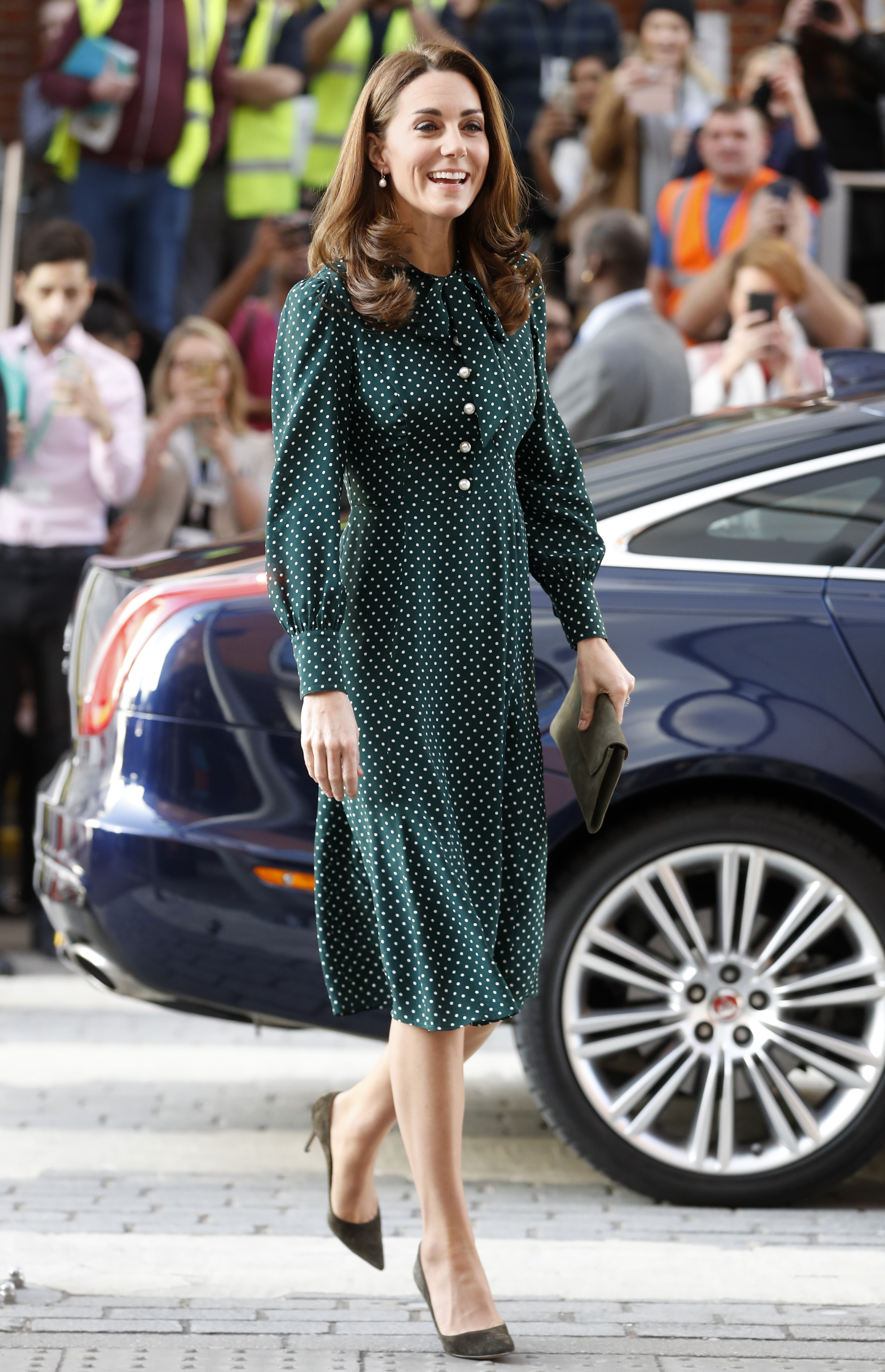 ---
As a queen, she will still be required to face the media, but she will be able to refuse interviews just like Queen Elizabeth II, who has not given any one-on-one press conferences in 65 years, over the concerns where the questions turn to odd topics. Kate is familiar with interviews, like when she talked about becoming a mother, "Nothing can really prepare you for the sheer, overwhelming experience of what it means to become a mother."
$61 million salary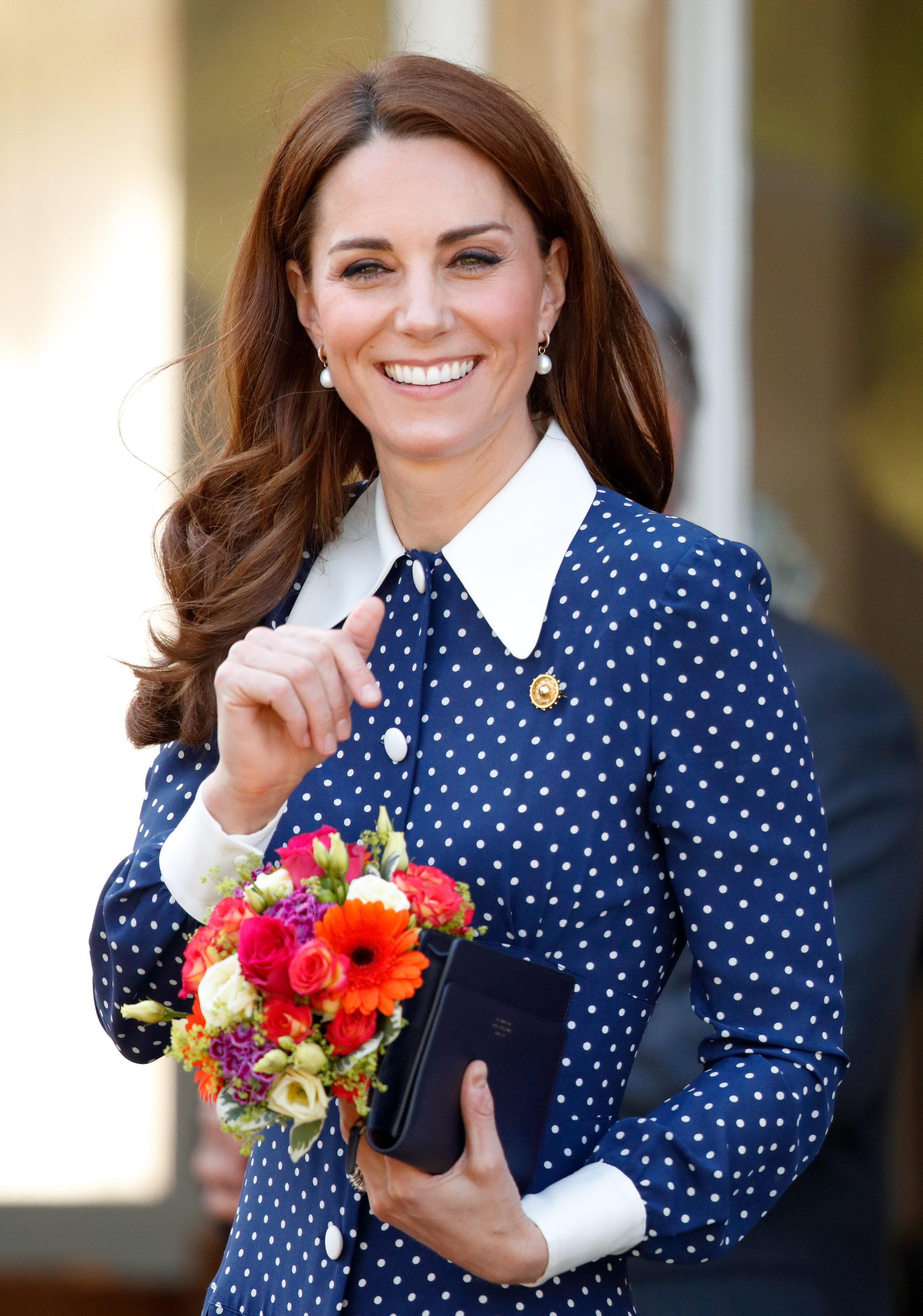 ---
In 2017, Queen Elizabeth II had a net worth of $515 million and a yearly pay of $61 million, which is used to pay for travels, social events, some investments, and upkeep for Buckingham Palace. Kate received $3 million from Kensington Palace, to use for much the same things as travel and clothes, but her increase in salary will be tremendous.
A close bond with her personal assistant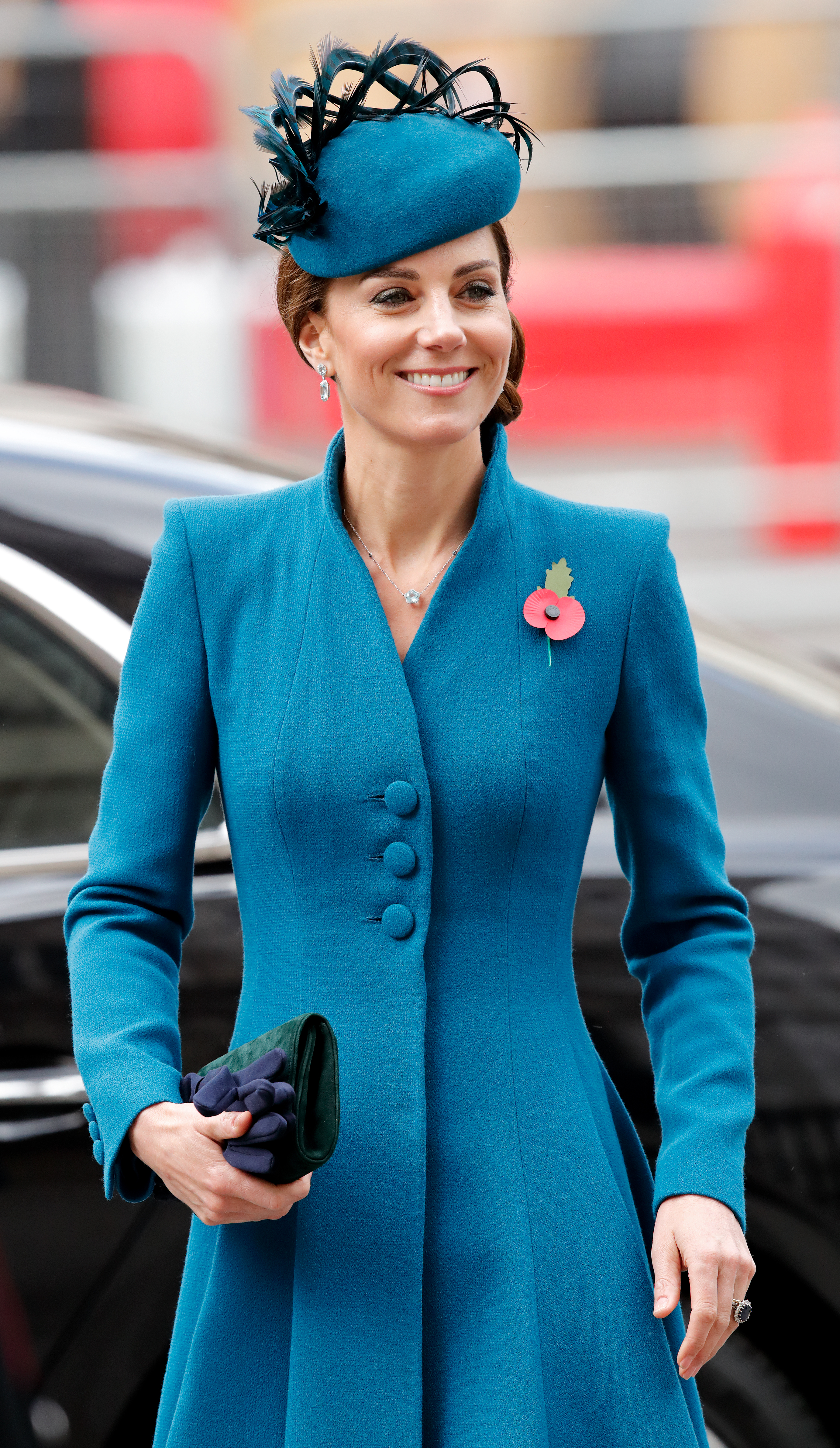 ---
Being part of a royal family means tight security and strict protocol, which is why they develop a close relationship with their staff, and Kate is already close friends with Rebecca Deacon, her secretary. She has to handle the Duchess of Cambridge's events and has been working for the royal household since 2007.
Exuding happiness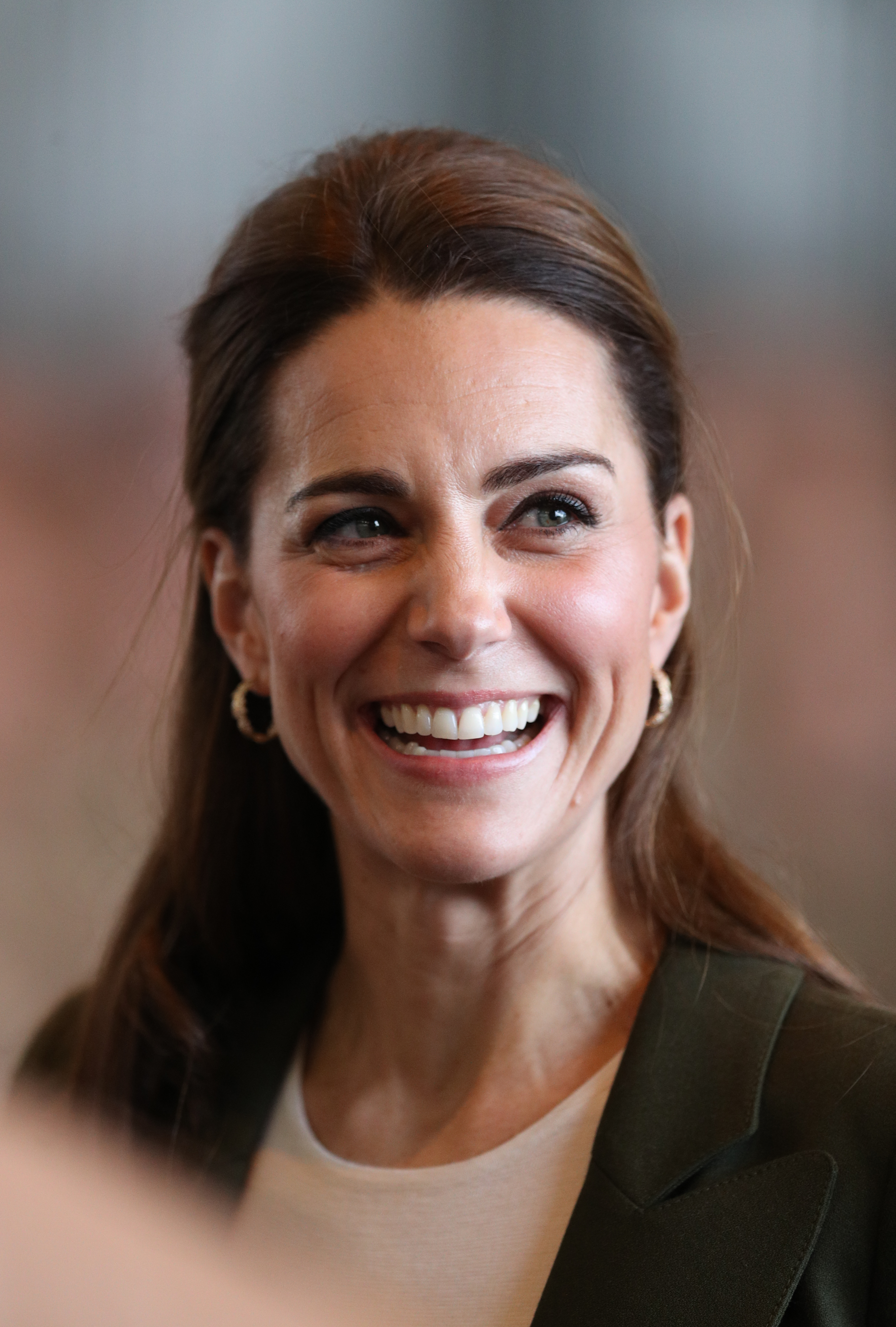 ---
It has been said that Kate Middleton has an awesome sense of humour, which shows when she smiles in public, and we are sure that her smile is one of the reasons that Prince William married her. According to Prince Harry, the new generation of monarchs wants to "modernize the British monarchy", which should be accomplished with people like Kate and Meghan in their ranks.
Her family could become royalty too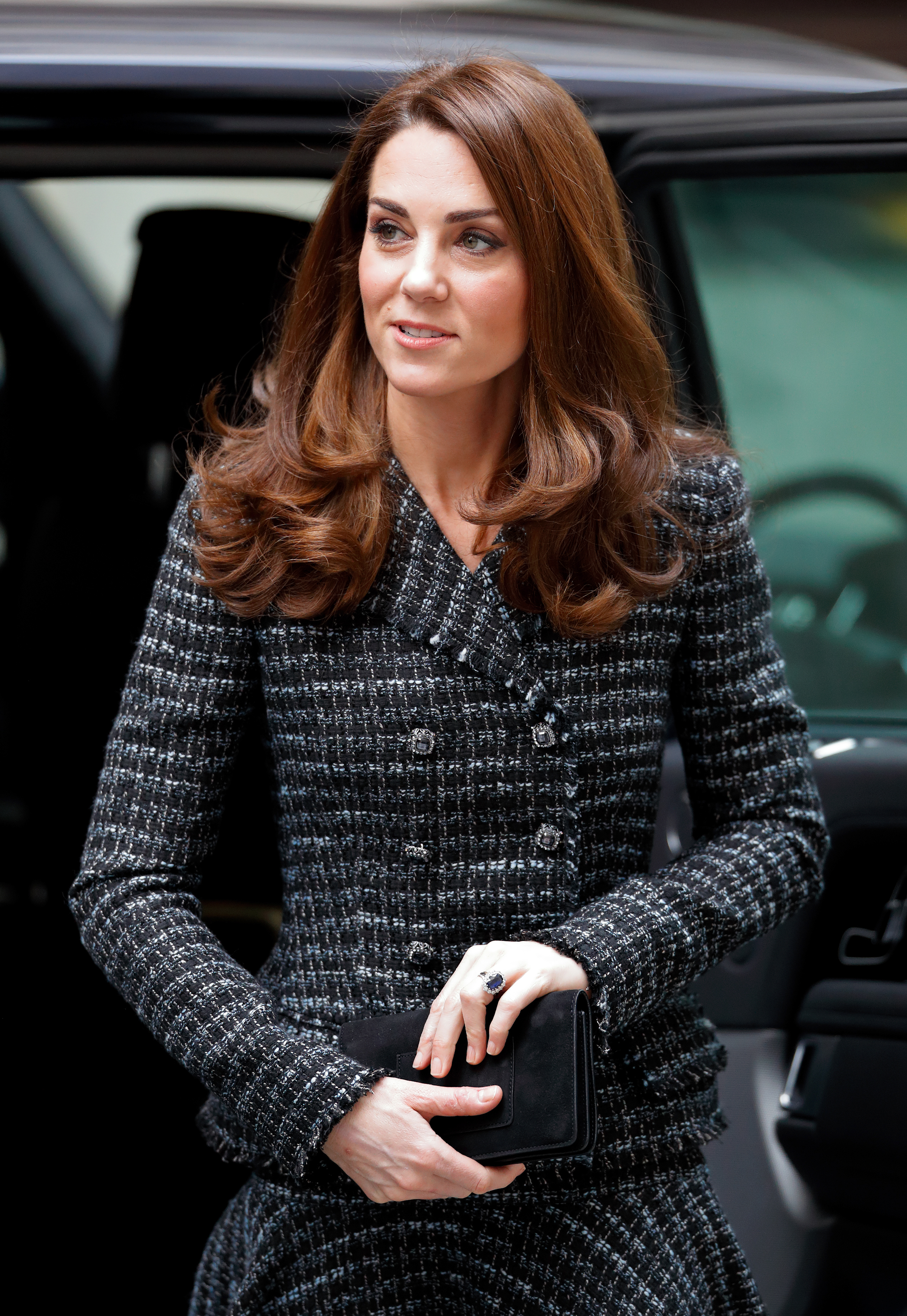 ---
Her father, Michael Middleton, is the grandfather of the future king, Prince George, and the first one not to have a title in more than 1,000 years. If she becomes Queen, she will be able to give her parents the title of Earl and Countess, but they might not need it. Prince William loves his in-laws, "Kate's got a very, very close family. Mike and Carole have been really loving and caring, and really fun."
The title of Princess of Wales
When Prince William becomes direct heir to the throne, his title will change to HRH Prince William of Wales and Kate will be HRH Princess Catherine of Wales, just like William's mother, Diana, before she divorced Prince Charles in 1996. As we stated previously, Kate has been compared to the late princess many times before.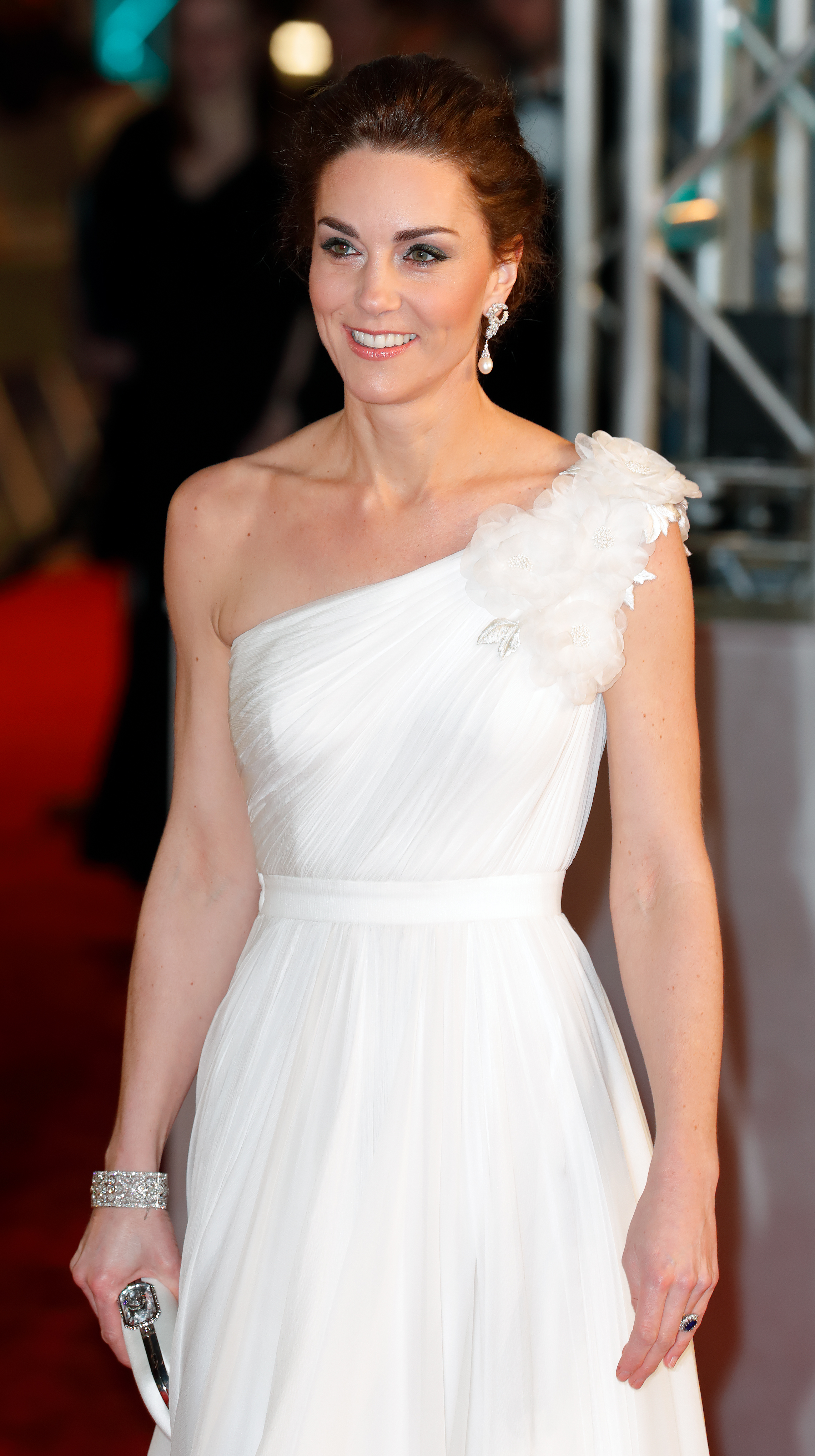 ---
What did you think of these facts about Kate Middleton and the possibility of becoming Queen? Do you believe that the monarchy will benefit from someone like her on the throne or not? If you liked this article, share it with your friends who love getting all the British royal gossip. 
Source: Youtube/TheTalko, TheTalko