Things Are Not Looking Good For 'Bounty Hunters' Beth and Duane Chapman
2018 was not an easy year for Duane Chapman and his wife, Beth, since they had to go through this bitter and burdensome experience of an illness like cancer for the second time. From their days as TV personalities to hardship and despair, the life of these two bounty hunters has been a real roller coaster.
Today, we'll go over some intriguing details about the lives of Duane and Beth Chapman to figure out how they're handling these hard times. But as the old saying goes, there's light at the end of the tunnel, and these TV stars might see a glimmer of hope amidst the darkness. Let's check it out!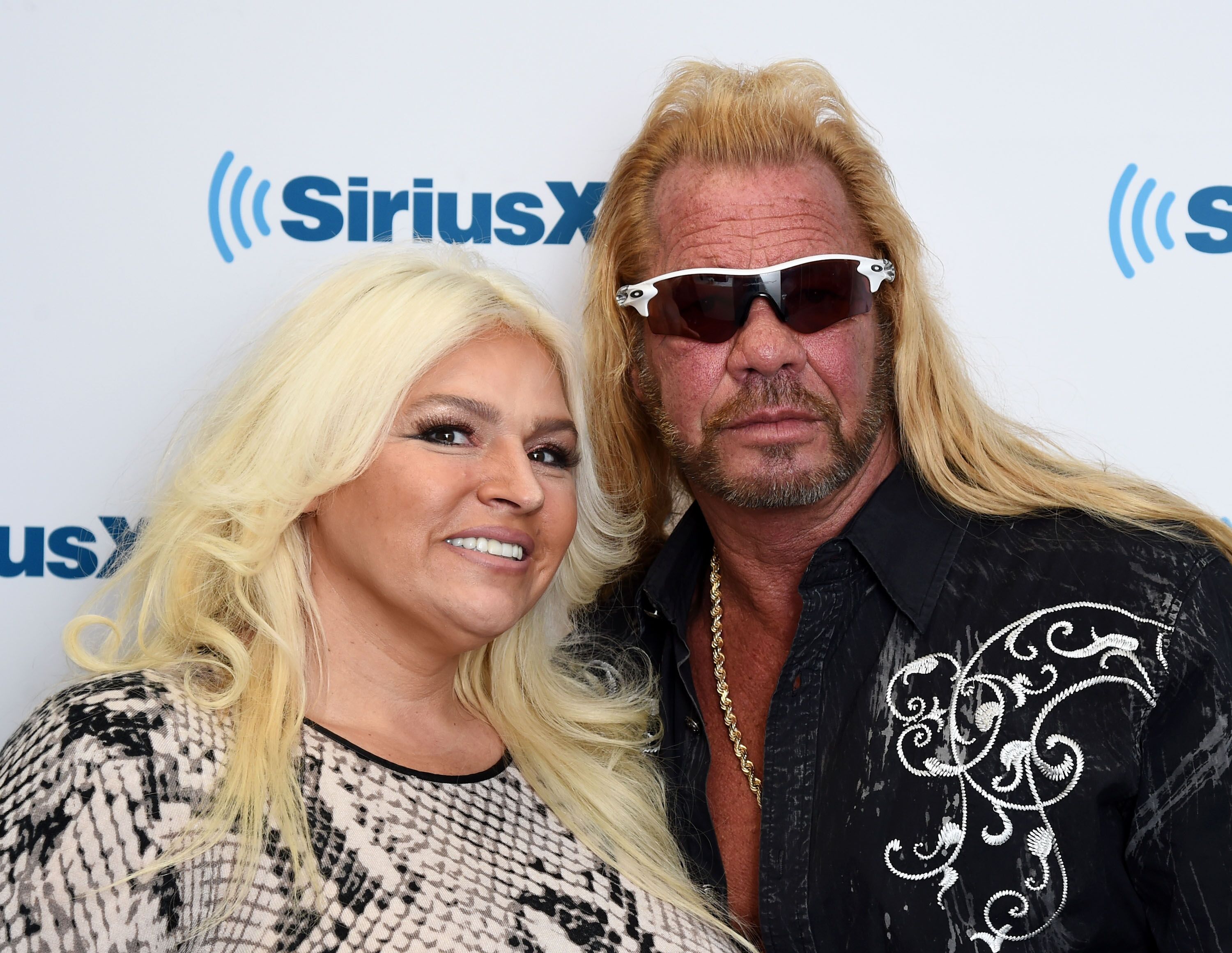 Who are these two?
As you might remember, the dynamic duo became TV personalities with the A&E series called Dog The Bounty Hunter, a TV show revolving around the chronicles of Duane "Dog" Chapman's like a bounty hunter. It aired for eight seasons from 2004 to 2012. 
A year later in April, Duane and Beth had a spin-off called Dog and Beth: On the Hunt which aired until August 2015. The last return of the family to the screen was with the special during the health battle in 2017. Beth and Duane met back in 1986 when she was only 19 years old and started an on-and-off relationship.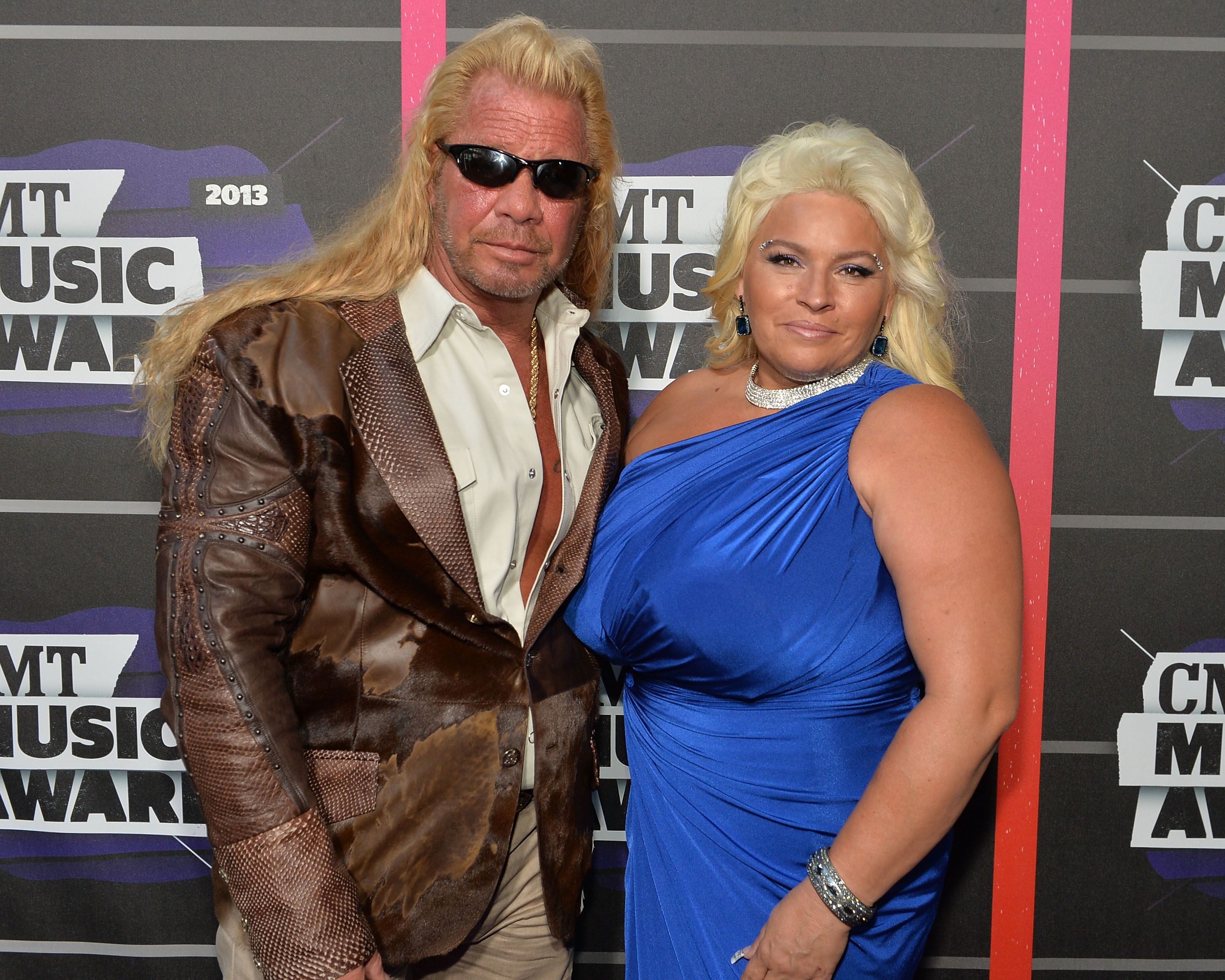 In 1995, the lovebirds decided to join forces by blending their families and moving in together until they tied the knot, after all those years happily together, in 2006. Beth became Duane's fifth and current wife, helping him with the bounty business and being his support through thick and thin. 
Some bad news for the marriage
Alice Elizabeth "Beth" Barmore was diagnosed with stage II throat cancer in early 2017. Beth revealed the diagnosis through a letter to all her friends and relatives explaining that she has spent a lifetime facing tests and challenges and that she has dealt with her share of unexpected blows throughout her 50 years of life.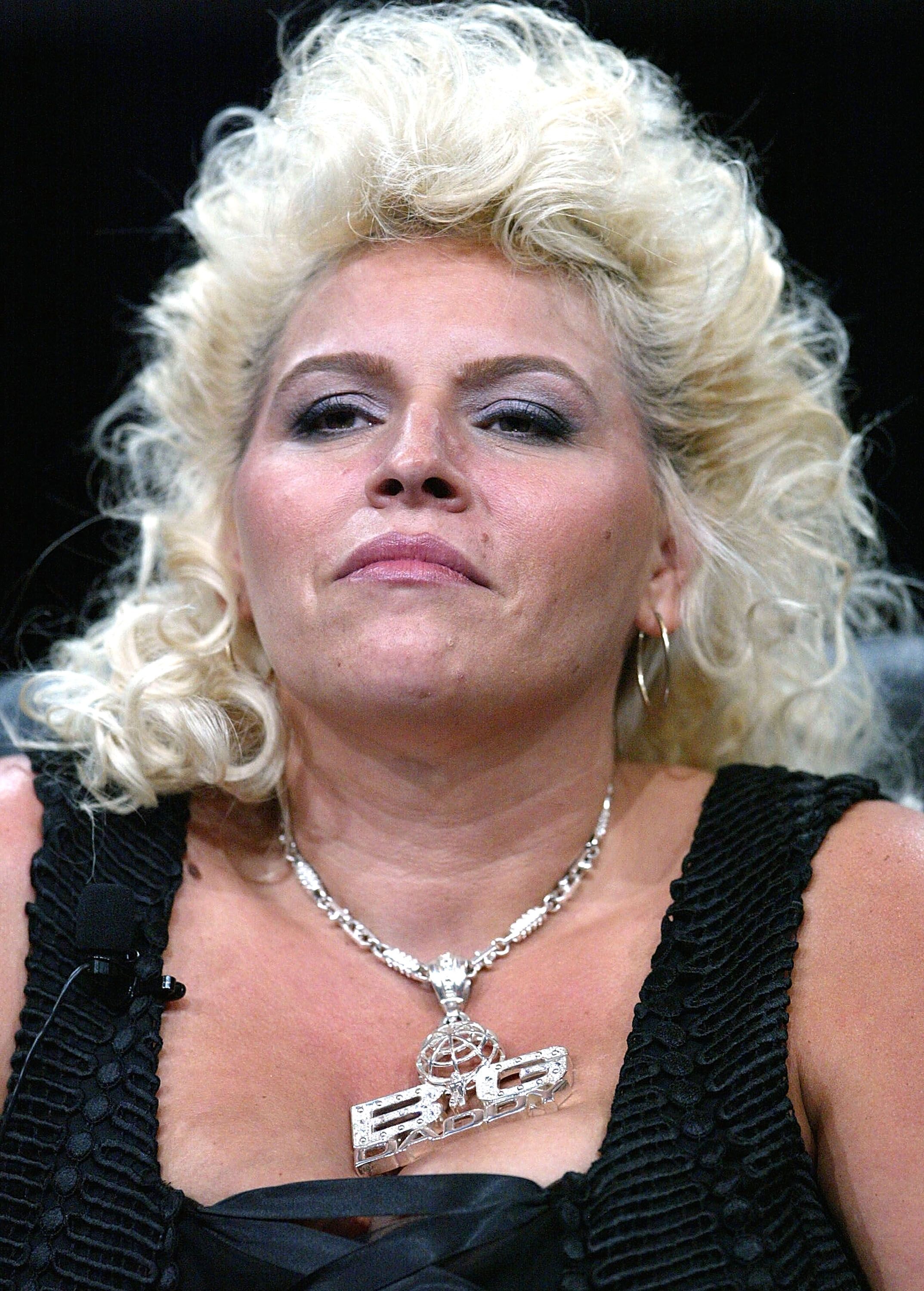 However, nothing was as serious as what she heard from her doctors. She added, "they uttered those dreaded three words, 'You have cancer.' After months of a nagging cough, a routine checkup resulted in a diagnosis of stage II throat cancer. 
In the letter, Beth also explained she had a T2 tumor in her throat that was blocking her breathing, so doctors suggested immediate treatment and surgery before the disease progressed. Back then, the couple even decided to share the grueling experience in a two-hour special series called Dog and Beth: Fight of Their Lives, which was aired in November 2017 on A&E. 
Beth had to undergo a 13-hour surgery to have the cancerous tumor removed from her neck. Two months after the couple announced the news of Chapman's diagnosis, they received a life-changing phone call informing that Beth showed no signs of cancer. 
Everything seemed like a success as she was found cancer-free very shortly thereafter, and her life was going back to normality again. However, after a year of the cheerful announcement, the terrible illness appears to be knocking at her door again.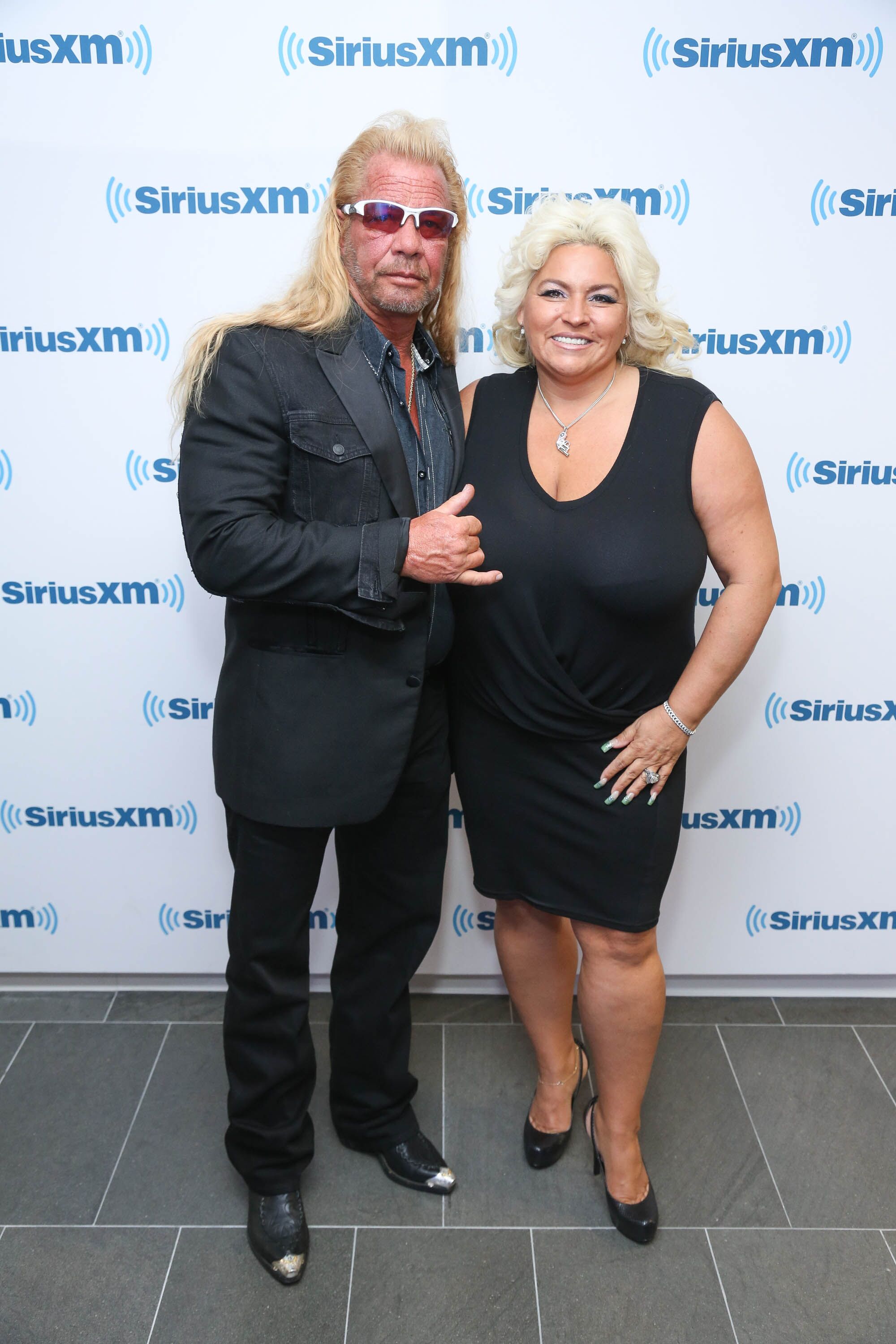 Living a normal life
Last November, the famous couple was spotted leaving Craig's restaurant in West Hollywood. The wife looked in good spirits and with a massive smile on her face while enjoying some time with her spouse. Some days before that night, Dog and his team of armed men made headlines after rescuing 35-year-old Jamie Jungers.
She is Tiger Woods' former mistress and stripper who was kept in a drug house in Las Vegas where she was having sex with high-profile businessmen in return for heroin. Jamie was fragile and skinny after being held in that home giving sexual favors.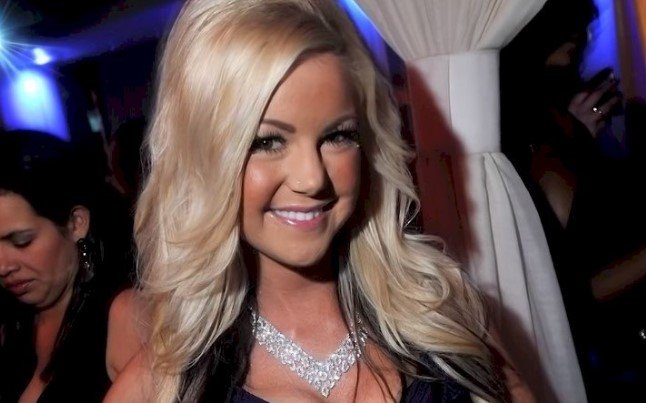 Back to the suffering
Everything seemed well until Tuesday, November 27 when, according to reports, the American-Italian bounty hunter was rushed to Los Angeles' Cedars-Sinai Medical Center after spending the previous night with difficulties breathing. She was promptly hospitalized as she had a life-threatening blockage in her throat that was obstructing her airways.
Beth needed to undergo an emergency procedure to remove a large mass doctors found. It was later determined that the mass was the return of her throat cancer. She was put under anesthesia quickly, and her surgery began straight after that.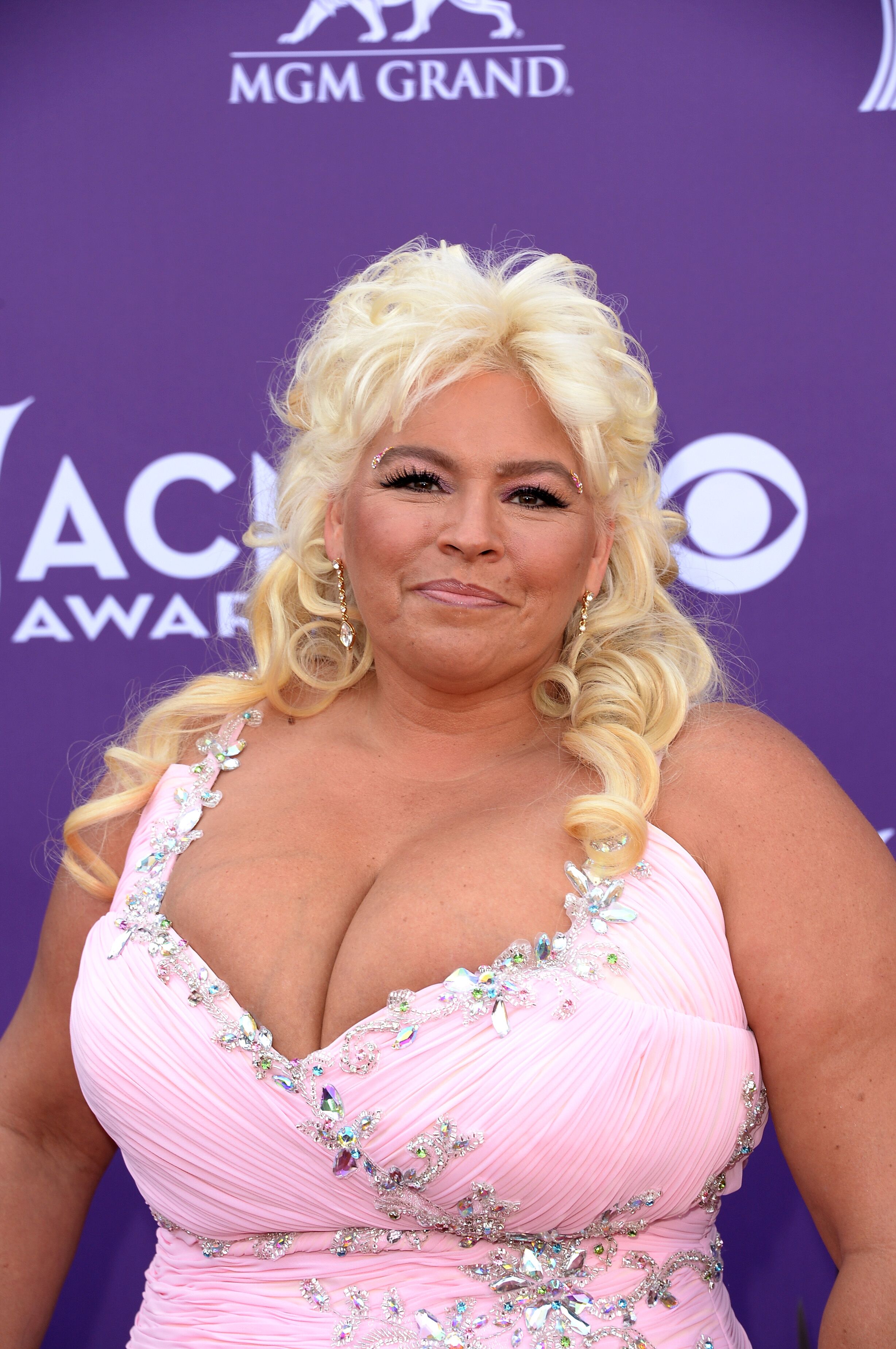 On Tuesday afternoon just after 2:00 pm, the operation had finished, and Dog's wife was taken into recovery. Dog told US Magazine that he was staying by his wife's side at the hospital praying for the best. However, Andrew Brettler, the family's lawyer, explained that the 51-year-old wife's condition was dire.
Continuing to fight According to Extra, the battle against Beth's throat cancer proceeds, now with the chemotherapy she started in Los Angeles a few weeks ago, even though she's spending most of her time in her house in Colorado. Sources revealed that she is responding well to the treatment and remains in good spirit.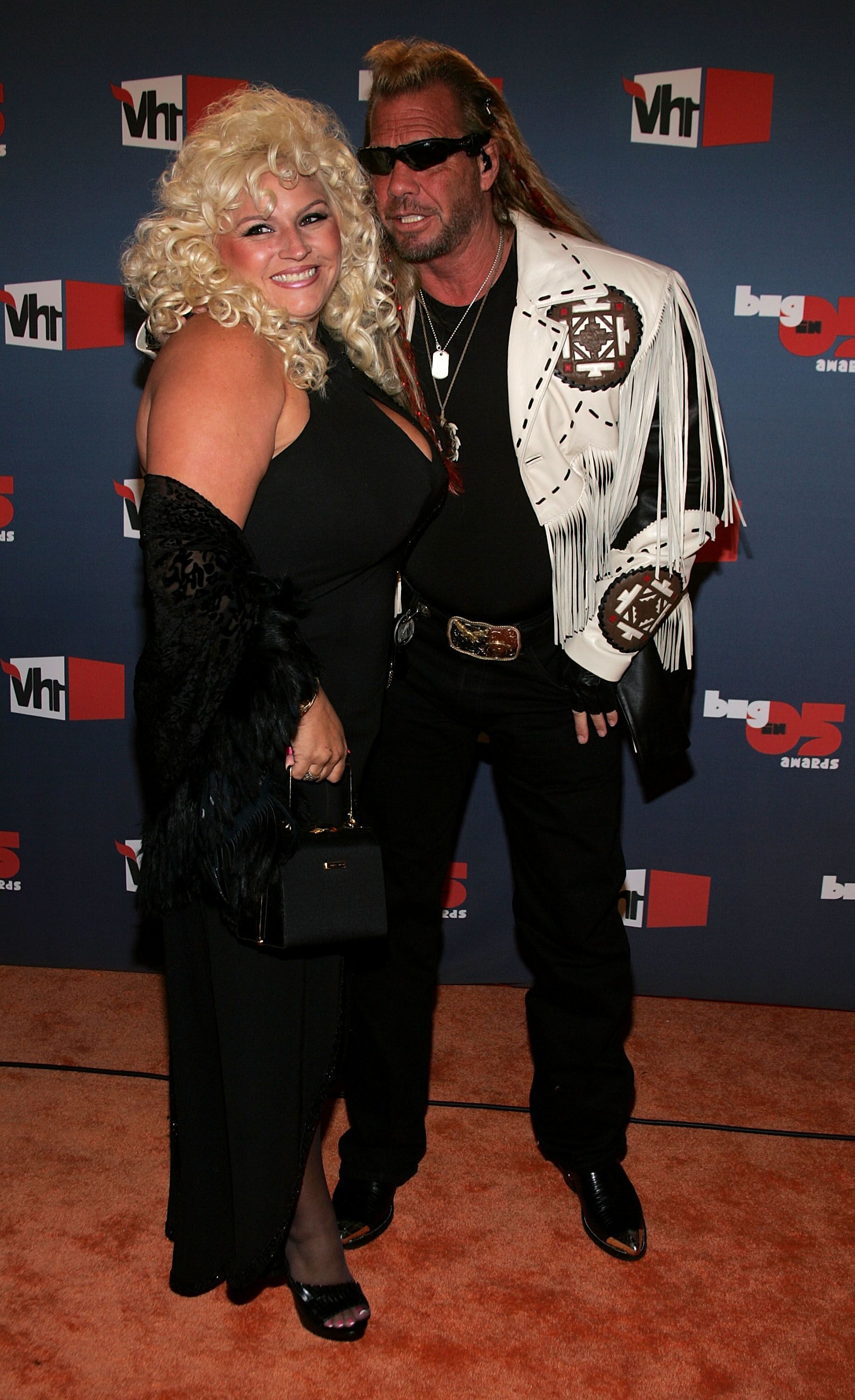 This information is very positive considering what Duane announced in December when he affirmed that cancer had spread to her lungs and was deemed "incurable." Regarding the news, Extra reported the Dog stating he had to keep the faith as the leader of the family. Chapman also added: 
"I have to keep it where I don't have any doubts and keep everything positive. I love my honey so much. I don't know what I'm gonna do. I cry all the time. I think I'm in a bad dream and I need to wake up. People keep saying to me, 'Dog, are you okay?' But I'm not the one who's sick."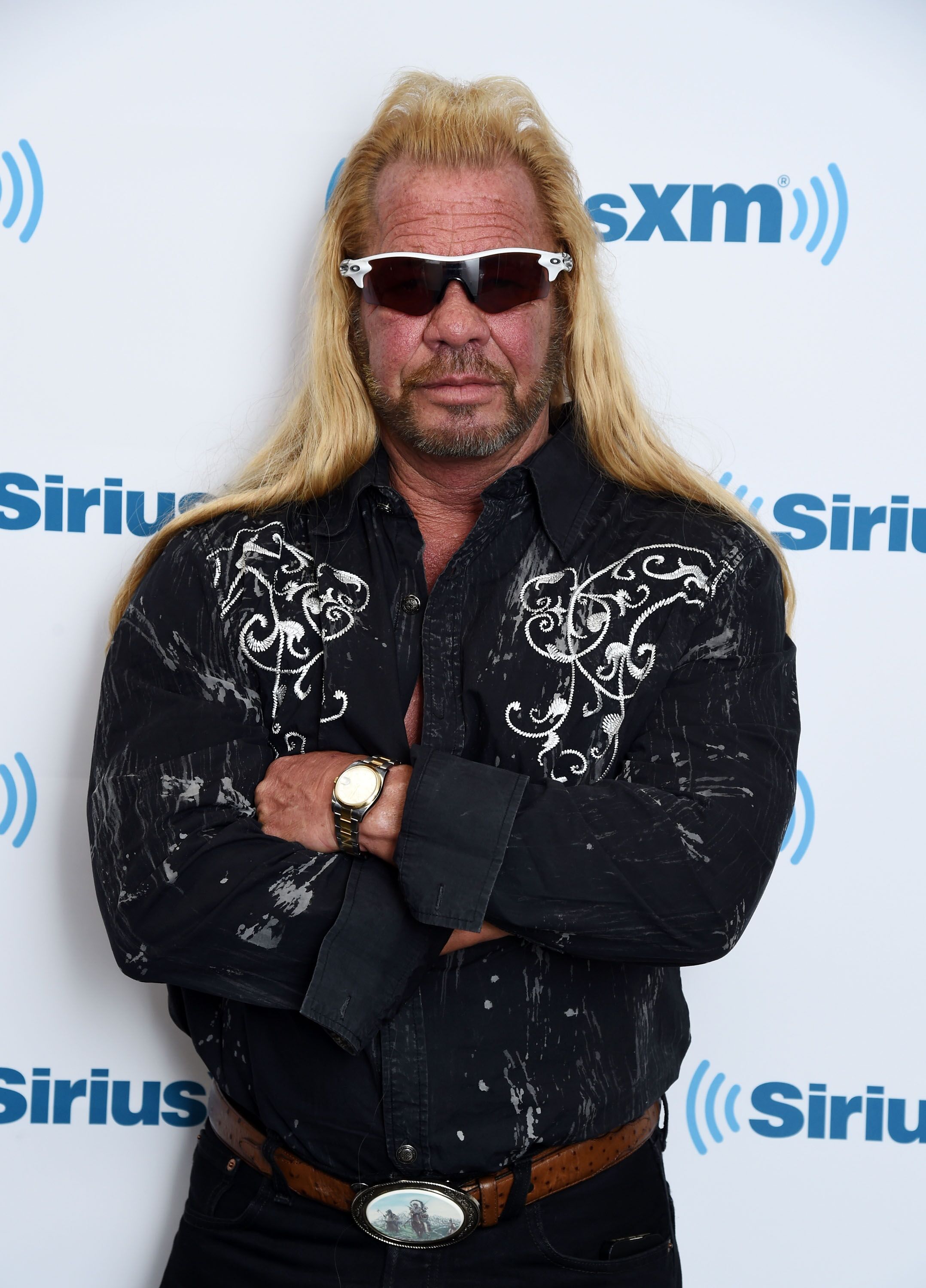 The husband highlighted that he is going to be with her and that Beth is fighting every step of the way and that she's also trying to cook and get involved in the bounties and business. E! News also revealed that after coming back from the hospitalization in November, the family is trying to navigate life with normality for the children.
Beth and Duane are also "clinging to each other while they go through the search for a cure." According to the media outlet, the Dog also resolved to go back to full-time bounty hunting aiming to get income for the cost of Beth's medical bills.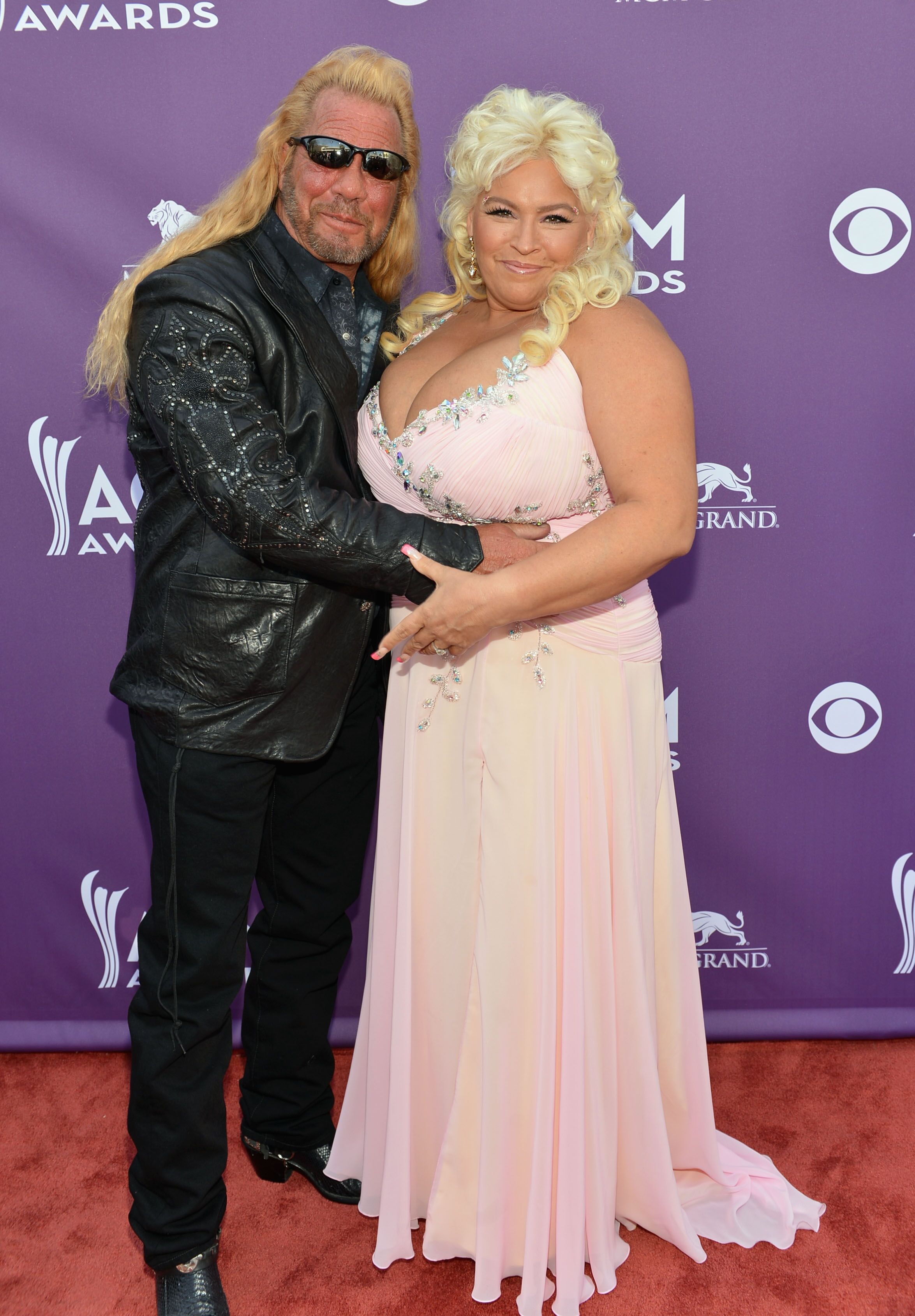 Doctors gave the matriarch a 50/50 chance of the current chemotherapy in curing her life-threatening throat cancer. Therefore, the couple is looking for other possibilities in Boston, Houston and possibly at Texas' MD Anderson.
Finally, some good news
Amidst the Chapmans' health struggles, Beth and Duane announced they will be coming back to the boob tube soon and is set to start production this January. 'Dog's Most Wanted' is the new unscripted series for WGN America that will follow the adventures of "The Dirty Dozen," which is a ring of bounty hunters.
According to AOL, the team will hunt down some of the Most Wanted Fugitives in the USA that appear on the FBI' list in a 10-part series. As Variety reported, WGN America President, Gavin Harvey, shared some words regarding the new production, stating:
"America has been captivated by Dog, Beth, and their dramatic true-crime experiences for over a decade. In this brand-new series, millions of Dog and Beth fans will join them on bigger hunts, pursuing more dangerous criminals, with a supporting cast of tough-as-nails crime fighters."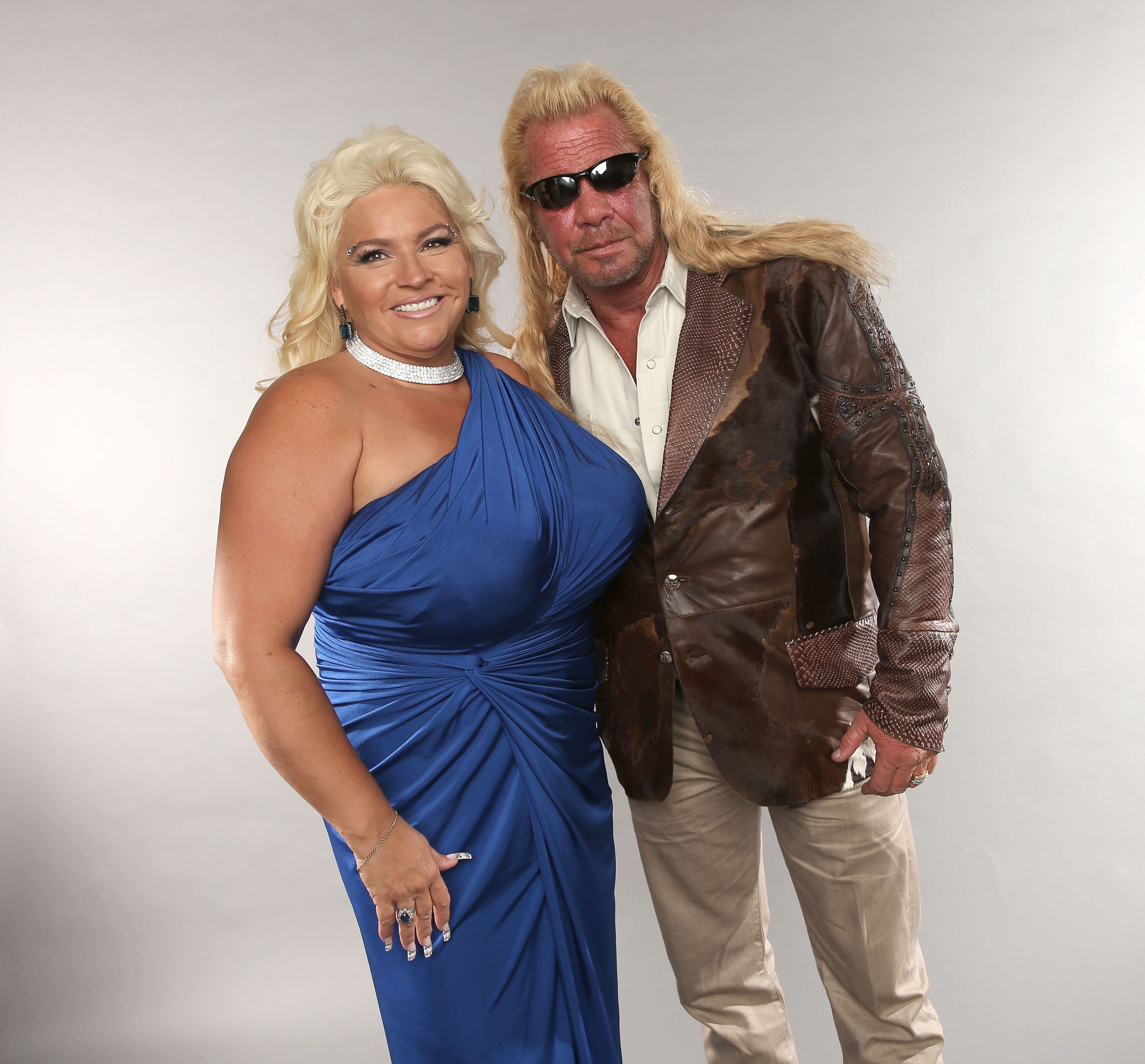 We hope Beth and Duane can focus their efforts on this new TV show while they keep on fighting against cancer. Our best wishes to Beth! Let us know your thoughts about this article in the comment section, and share it with other fans of these beloved TV personalities. Until next time! 
Source: Extra, Daily Mail, AOL, People, Variety, US Magazine, E! News, Extra, USA Today
Related: