Why Princess Charlotte Is Not a Daddy's Girl And How She Follows Diana's Footsteps
At just 4 years old, Princess Charlotte has already made a name for herself as a member of the British Royal Family. However, much more than being a royal, Charlotte has carved a niche for herself because of her independent and courageous spirit. Rather than being the stereotypical daddy's girl, the little one fiercely follows her playful passions, leaning more towards her mom. Not only has Charlotte been described as her mother's shadows, but she is also a dirty dancer like her late grandmother, Princess Diana. As a result of her energetic and boisterous personality, there is always something juicy to know about Princess Charlotte, and we are just getting started!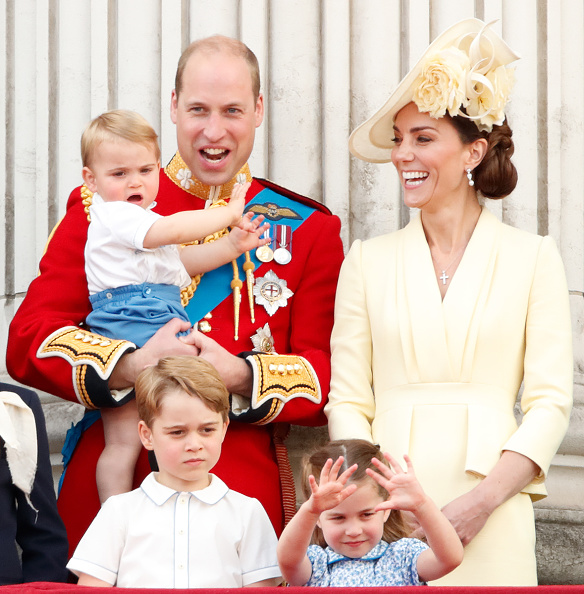 THE CUTE LITTLE PRINCESS
Princess Charlotte was born on 2nd May 2015 at St Mary's Hospital in Paddington, London. As the second child of The Duke and Duchess of Cambridge, she is fourth in line to the throne, and from the very first picture shared of her, she captured the heart of everybody in the world.
Although Princess Charlotte is still a little girl, she's already living her best life, making hearts smile all over the world with her cute face and lovely smiles. The Duke and Duchess of Cambridge have been very careful in providing their children with idyllic childhoods that have some privacy away from the very public eye. The royal kids have been encouraged to develop hobbies, make friends and just be children for a while.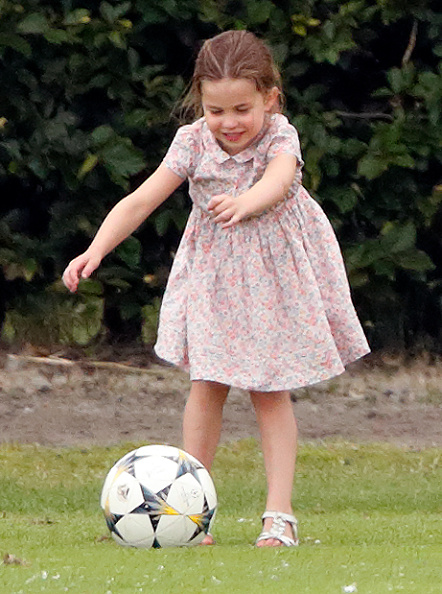 The tiny princess is extremely outgoing and you can tell from how boisterous she usually looks in pictures. She loves riding her tricycle, running after her big brother and indulging in all sorts of sports. Another of the sports she loves indulging in is dancing. It was reported recently that her new favorite activity, dancing, was also a favorite of her late grandmother, Princess Diana. Princess Charlotte is quite serious about this as she is apparently taking ballet lessons. She's just adorable, isn't she?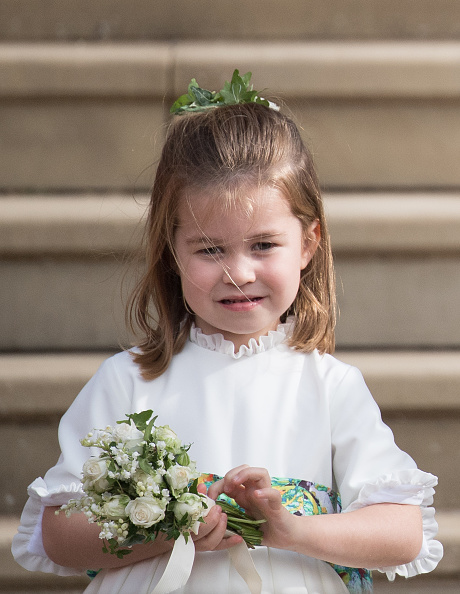 It seems she's been practicing her twirls and pirouettes, and the little princess isn't afraid to get a bit dirty. Her mum and dad have been very supportive, staying close to her in case she needs extra help. In this vein, she took after her grandmother, Princess Diana, who was quite the dancer too. A royal insider explained, "She's not afraid of a grazed knee and it's most certainly not going to stop her from running around the corridors as a girl possessed. Charlotte's always got her eye on something and she moves at the speed of life!"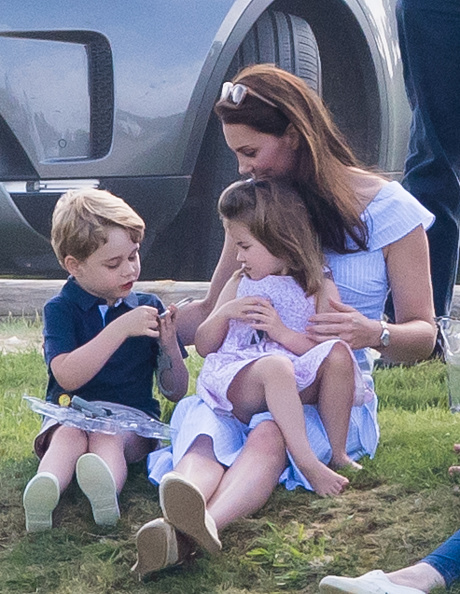 THEY HUNT FOR BUGS TOGETHER
How cute is that? One of Kate Middleton's intentions is that her children spend as much time outdoors as possible, which is why she and her husband had large hedges put up in the garden for more privacy. Whenever she is free, she often joins Princess Charlotte and Prince George to explore around the grounds. She even gets her hands dirty by helping them hunt bugs.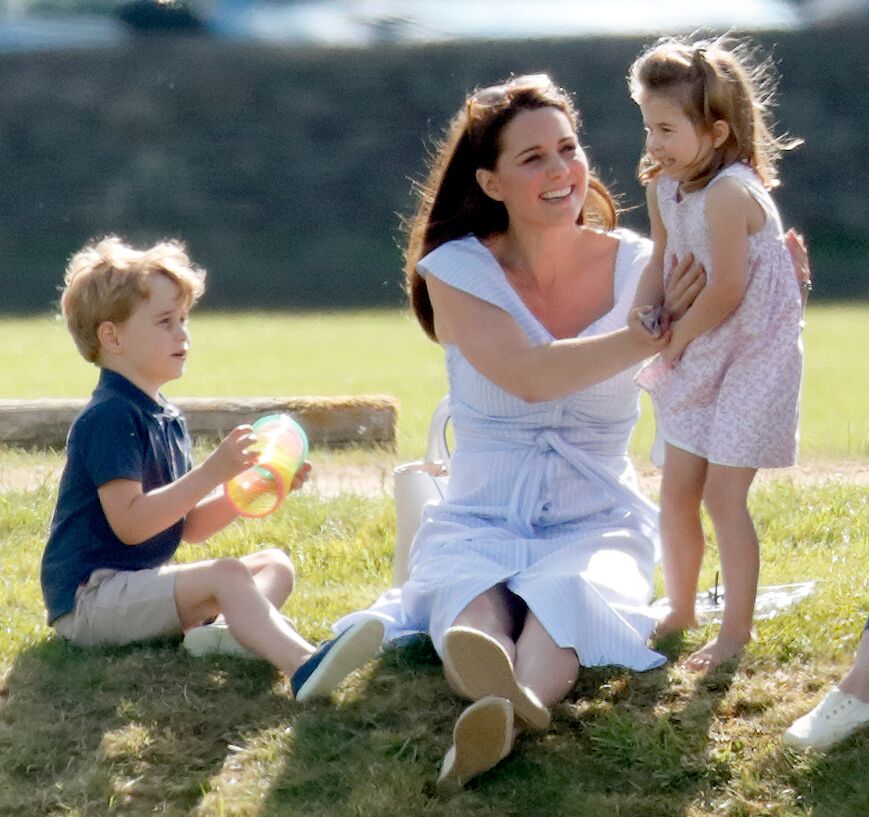 SHE HAS A CUTE NICKNAME FOR HER
Kate Middleton has a cute nickname for her daughter which she let slip while they both were out running errands together. Princess Charlotte allegedly sat on the floor of a shop and the Duchess of Cambridge said: "Get up poppet." Poppet is a cute nickname commonly used in Britsh households to describe a sweet or pretty young girl and our little princess is sure pretty. 
SHE IS A HANDS-ON MOM 
Kate Middleton can be described as a superwoman! For one, she is a hands-on mom to her three kids, despite all the royal engagements she has to tend to. With that being said, it is understandable to learn that she is well adored by her three kids who love to snuggle up with her. According to reports by Elle, George, Charlotte, and Louis are always so pleased to see their mum when she gets back home from her daily engagements, and nothing makes the mother of three more happy than to be in their company. The Duchess of Cambridge also makes sure the kids have as normal a life as possible.
Kate is often seen taking Charlotte to school and also waiting outside during pick up hours as every normal parent would. Regardless of how important her royal duties and obligations are, her family is the most important thing to Kate, who takes time out to have family and bonding time with her clan. Although the royals, (Kate and Prince William) do have a nanny who helps out when they are not around, they make sure that they are fully hands-on once they are available. The Duchess is also gunning to have her three kids have the kind of normal life she had despite their status in the society. 
SHE IS A LITTLE HELPER 
In addition to mimicking her mother, Princess Charlotte loves to help out. According to a Us Weekly report, the little princess uses her bubbly personality and charm to greet guests at Kensington Palace. That must be one very interesting greeting and a cool way to make your guests feel welcome. A source at Kensington Palace says, "She'll come up to guests and ask them if they want tea or coffee or offer them sweets,"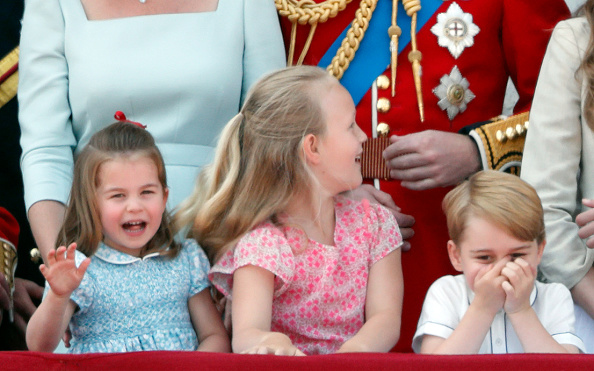 SHE'S HER MOTHER'S SHADOW
Princess Charlotte enjoys spending time with her mother and she apparently goes everywhere with her mother. Charlotte also helps out while the food preparation is going on by setting up her own toy set by her side and mirroring the movements of her mother and the housekeeper. 
SHE DOESN'T EVEN KNOW SHE'S A PRINCESS
Princess Charlotte doesn't even know that she's a princess. She's still in the tidy little world where she thinks the only princesses there are the ones she reads about in her storybooks. If only she knew, right? This is due to her parent's wish to keep her life as normal as possible. Princess Charlotte happily plays with her Disney Princesses, completely oblivious that she holds the same status as her dolls.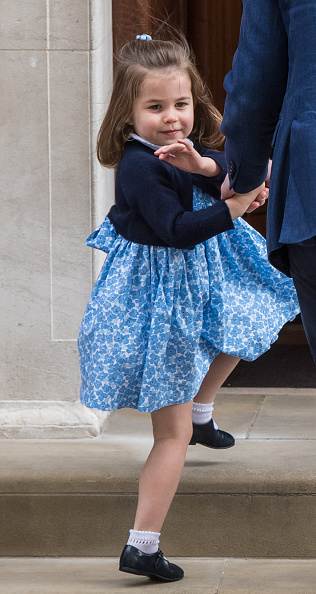 SHE IS A BOSSY BOSS 
Is our cute, little princess bossing everyone around? Princess Charlotte is quite the firecracker and her mother knows it. While attending an event at a war memorial in 2017, the Duchess of Cambridge chatted with fellow mother, Samantha Burge, about her daughter's personality. Burge later revealed: "She said that Charlotte is growing up really fast. She is the one in charge." I would gladly pay to see our adorable princess in action.
THEY SHOP TOGETHER 
While Princess Charlotte is still a little too young to fully shop for clothes with her mother, Kate Middleton still brings her along to run errands. Most recently, Charlotte accompanied her mother on a Christmas shopping trip at The Range, a discount store near Sandringham. While shopping with a toddler in tow can be so exhausting, Princess Charlotte must enjoy these outings a lot, where she gets to do the 'normal' things with her mother.
THE RESEMBLANCE BETWEEN PRINCESS CHARLOTTE AND PRINCESS DIANA
The beautiful Princess Charlotte born to Kate Middleton and Prince Williams will be five years old on May 2020. As she grows older, she starts to look more like her grandmother, Princess Diana and we can't get over how striking the resemblance is. The similarity between the little Princess and her grandmother is uncanny. It is obvious when pictures of them are compared. The eyes, the nose, and the pout are like Diana's.
WHY PRINCESS CHARLOTTE WASN'T NAMED AFTER PRINCESS DIANA
After the birth of Prince William's second child and first daughter in 2015, we were hopeful that he'd name her after his mother, but we were quite surprised at his choice of names. They named her Charlotte Elizabeth Diana, these names pay homage to Prince Charles, Kate's great-grandmother Elizabeth, Her Majesty the Queen, and, last but not least, William's late mother, the Princess of Wales. But you wonder why is Diana her third name not her first name.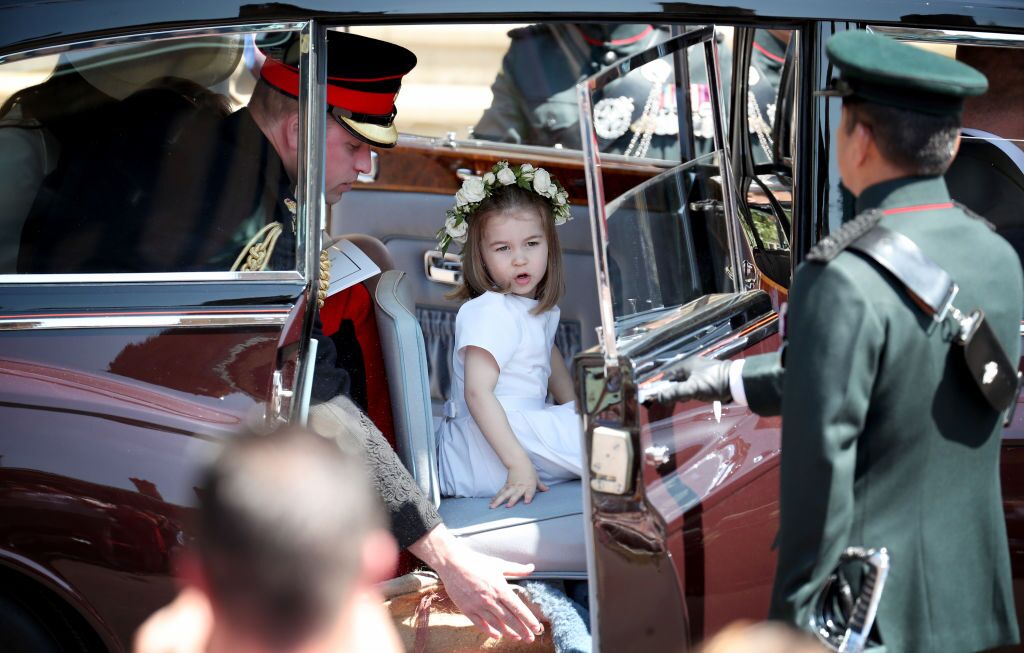 Well, a royal writer and close friend of Diana, Richard Kay, thinks it is apt to have given the child "Diana" as a third name, not the first saying;
"Had it been the first name, I think it would have been terrible for the child," he says. "There would have been constant comparisons with Diana, and William wouldn't have wanted that. This way, it's a tribute to his mother and a way of ensuring Diana is always remembered."
We'll surely love to have some alone time with Princess Charlotte one day just so she could rub off some of her cuteness on us! What do you think about this bundle of awesomeness? 
Sources: Cheatsheet, Cheatsheet, Cheatsheet, US Magazine, US Magazine, Her, Vanityfair