Top 10 Ridiculously Expensive Houses Of NBA Players
When you're a basketball star who rakes in millions of dollars, you have to make sure that your estate is just as glamorous. After all, when you put in that much hard work and effort, you deserve to relax and live in luxury. These NBA stars show us the true meaning behind "work hard, play hard." From pools with a waterfall to air-conditioned dog houses (yep, you read that right!), we're going to take a look at some of the most expensive and extravagant mansions owned by the NBA players; price estimates were taken from 2016.
10. MICHAEL JORDAN
When you're number one in your league, you can bet that your house is going to live up to the same standards. Coming in with the most expensive choice is Michael Jordan's overpriced mansion. Priced at a staggering amount of 29 million dollars (2016), the basketball star's been trying to sell the home with no luck. The 56,000 square foot estate has everything you can think of - three climate-controlled garages, a complete gym, and NBA regulation-sized basketball court, a tennis court, a putting green, and a three bedroom guest house!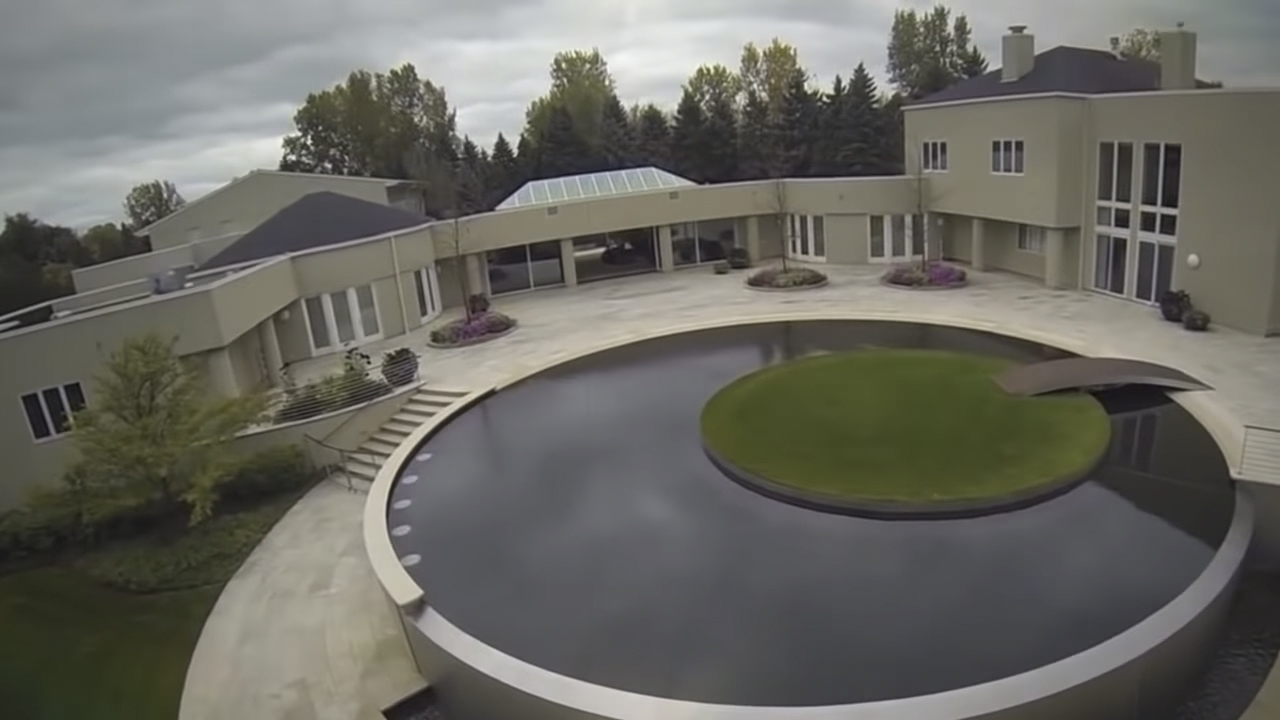 In fact, it's been so difficult for him to sell the property that he attempted selling it himself through promotions and commercials. Even after the Air Jordans offer, and bringing the price down pretty dramatically, he still couldn't manage to find a buyer. The main issue here is probably the location - not many people want a luxurious mansion that's located in Chicago, Illinois, compared to somewhere warm like Miami and LA.
9. LEBRON JAMES
LeBron James was going through a rough time after leaving Miami Heat and returning to the Cleveland Cavaliers. He had to say goodbye to his million dollar home in Miami. The estate is at a modest 12,100 square foot size, with a standard eight bedrooms, six bathrooms, a wine cellar, guest house, library, home theater, an infinity pool, and a dock that can host two 60-foot yachts. Needless to say, Lebron was living a luxurious life. LeBron didn't have many issues in selling his home - his asking price was 15 million dollars (2016), but sold the property for 13.4 million instead to real estate developers. That's 4.4 million over what he originally paid!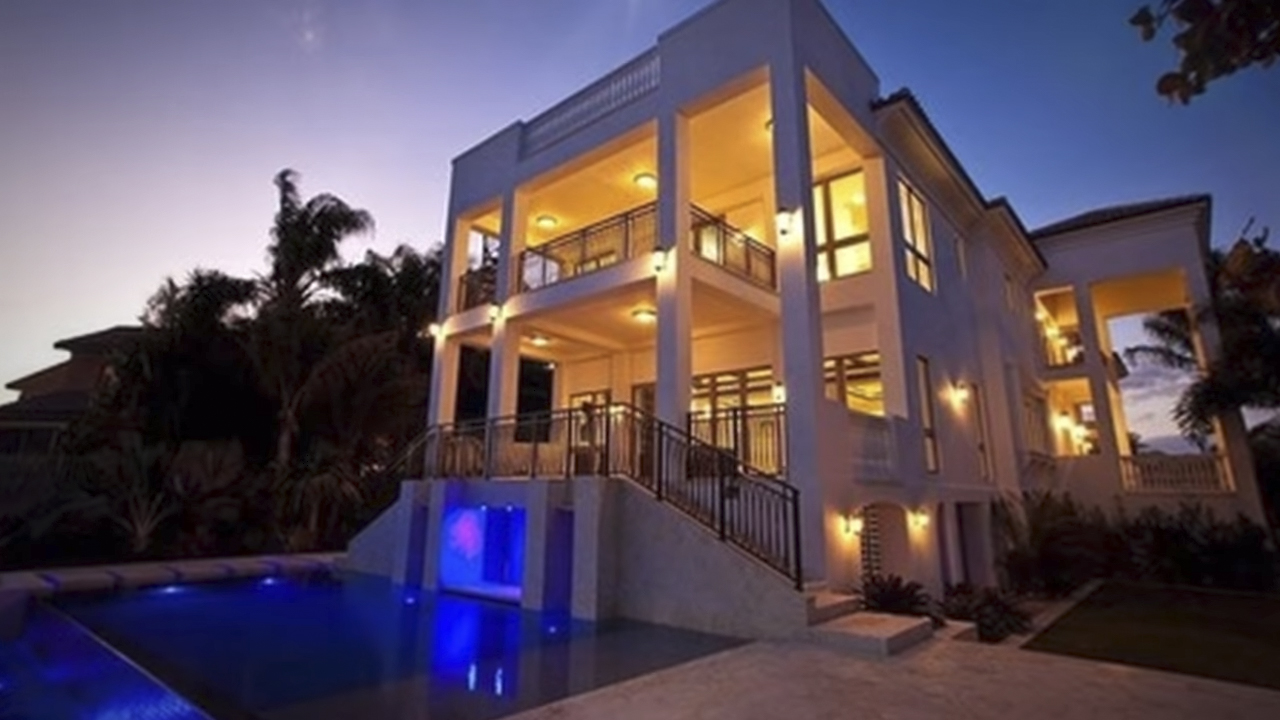 8. CHRIS BOSH
Chris Bosh also put his mansion up for sale after making the movie. He signed a five-year 118 million dollar contract with the Miami Heat, forcing him to give his property away. His asking price? 14.5 million dollars (2016). Its location is amazing - the 10,000 square foot villa is nested at the top of the Highlands of California.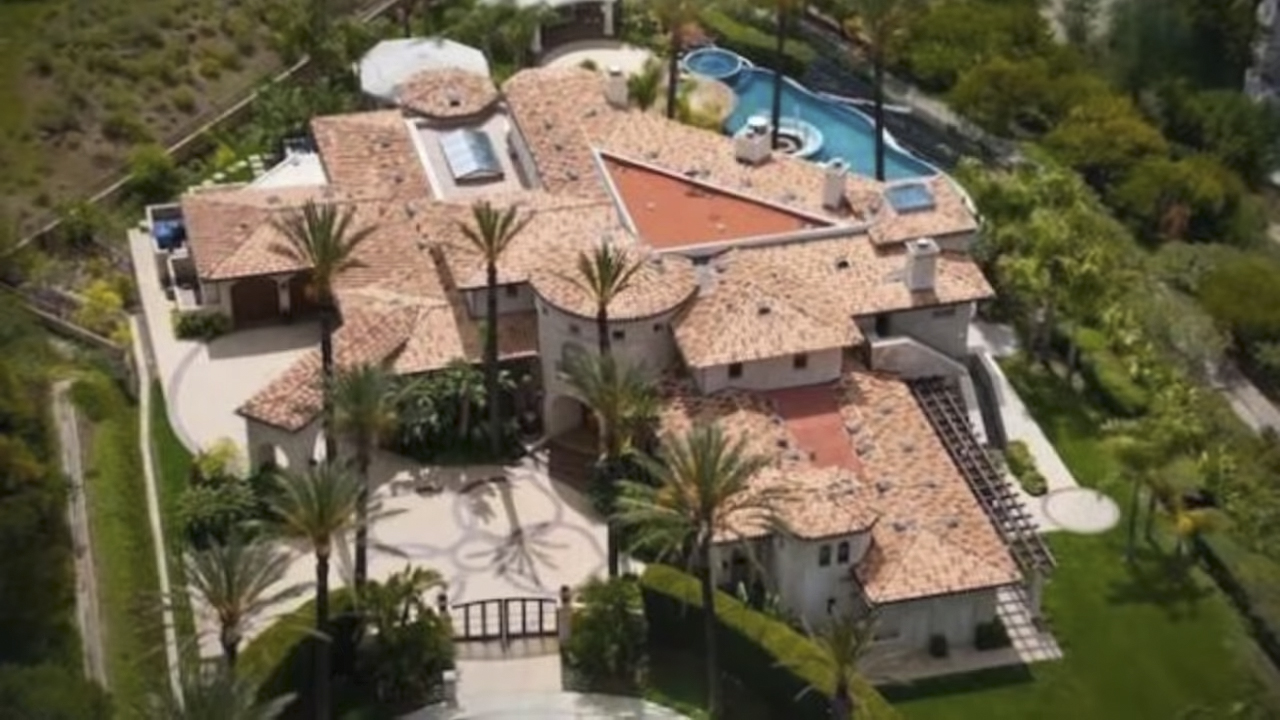 It has a beautiful view of Topanga Canyon and the Pacific Ocean. Outside, there's an infinity pool with a swim up bar, and a full, outdoor waterproof kitchen. The mansion itself has six large bedrooms, eight full bathrooms, a professional full-size gym, a home theater, plus a sports bar and billiard room. He offered a $45,000 rental a month.
7. DWAYNE WADE
Located just a few blocks away from his close friend and teammate Chris Bosh, Miami Heat's Dwayne Wade finally settled down for a 17.9 million dollar property (2016) - after looking at more than 50 homes! The best part about this is that he managed to negotiate the price down a crazy 7 million less, and didn't even saw the place before buying it.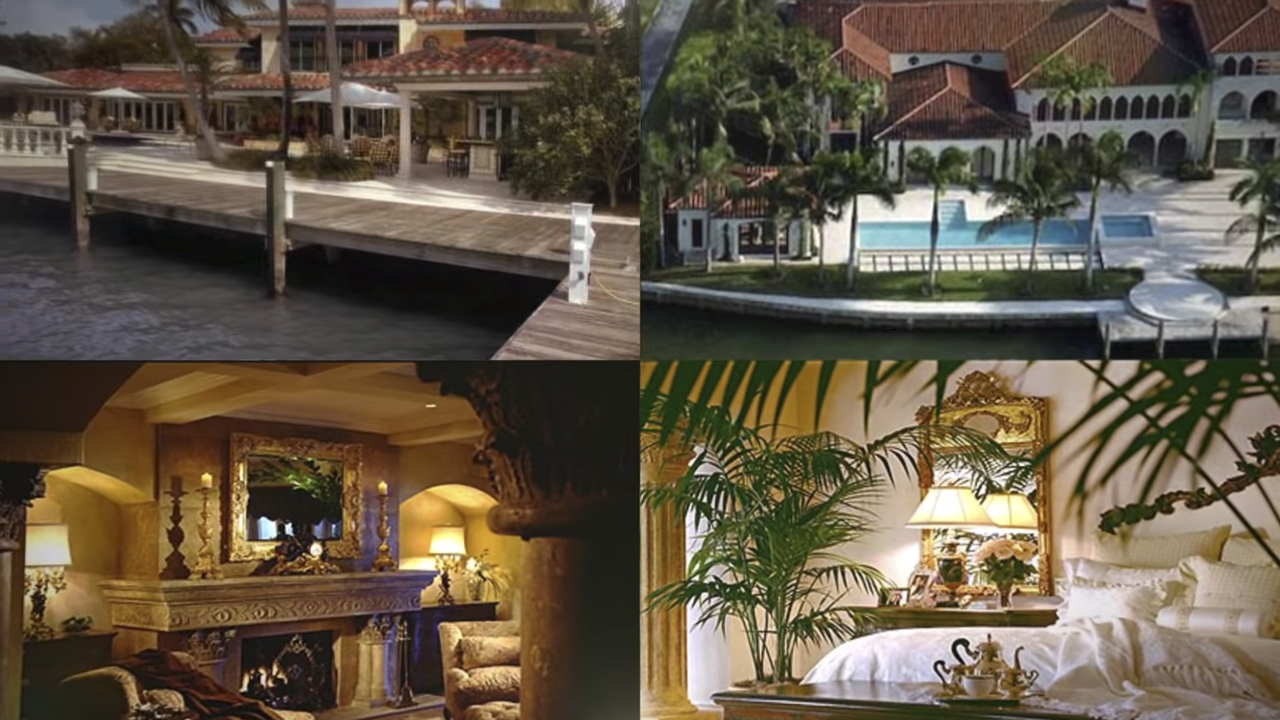 Located on the LaGorce island, the Mediterranean style house is backed right onto the beach, providing the basketball star with a stunning view of the ocean. The mansion comes with 8 large bedrooms, 9 full-sized baths, a tennis court, a wet bar, an adjacent guest house, an air-conditioned doghouse, and, you guessed it, a basketball court.
6. LEBRON JAMES ... AGAIN
Yup, he made the list again! LeBron James is known as the King of the court, and with his new home - the King of the castle. The athlete made an insane amount of money off his endorsements with companies like Gatorade, Coca-Cola, and McDonald's. And he made sure to put his earnings towards something worthwhile. James bought a 9.2 million dollar (2016) starter home, that he built from the ground up.
The 30,000 square foot Bath Township property has 19 rooms - which includes 6 bedrooms, 8 full bathrooms, a recording studio, a two-lane bowling alley, an online casino, a home theater, sports activity bar, aquarium, barber shop, and the main bedroom suite. However, 13 years later, Lebron was looking for an upgrade - and he's since become a proud owner for a 50 million dollar mansion, that's privately located in the Coral Gables community.
5. CHRIS PAUL
After trading into the Clippers, Chris Paul put his well-earned money to good use - he decided to buy Avril Lavigne's Bel Air mansion off the pop star, for 8.5 million dollars (2016). It was over 12,000 square feet, 8 bedrooms, a pool, a hot tub, a wine cellar, a tennis court, a gym, a spa, a study room, a home theater, an outdoor patio with a TV, a fully equipped outdoor kitchen (and outdoor bar). Basically, the mansion has everything you would ever ask for, and Paul instantly fell in love with the property.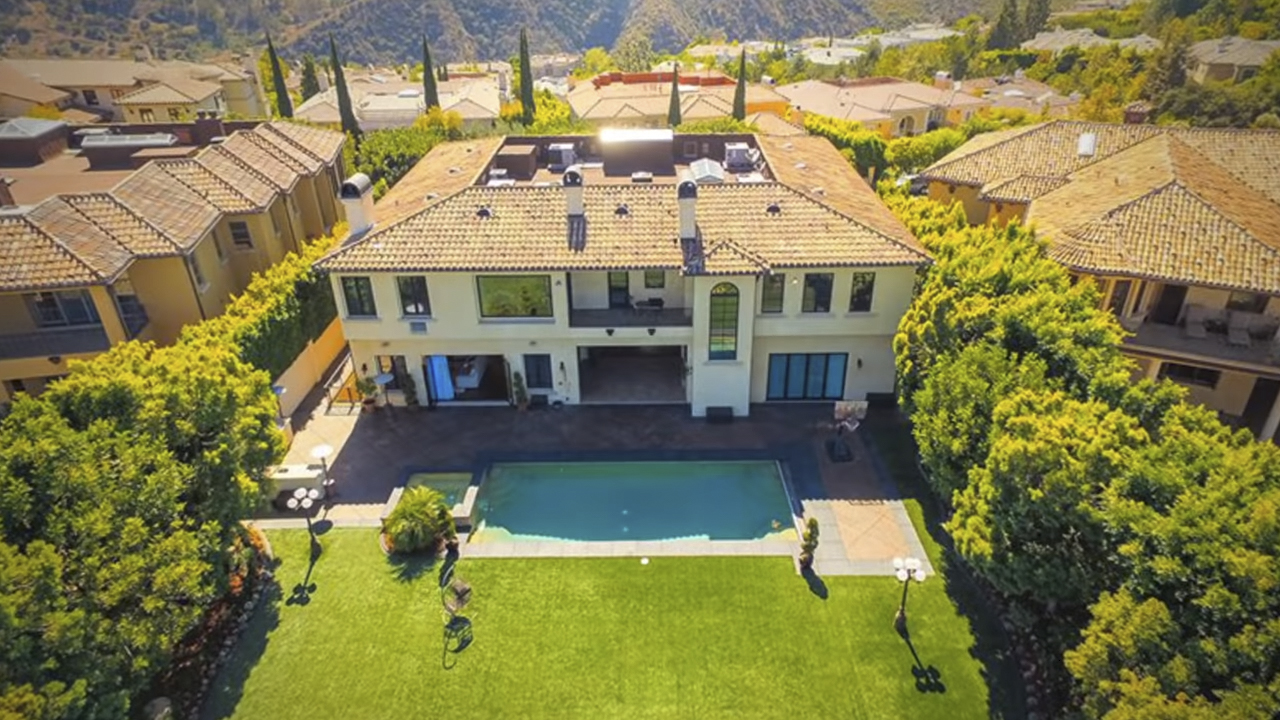 4. DIRK NOWITZKI
The German basketball player bought an 8 million dollar (2016) mansion that's located in Straight Lane, Dallas, Texas - which is also known as Billionaires Row. Apparently, he got an amazing discount on the estate, because of his real estate agents good connections. The actual amount is unknown, but the owners said that they didn't make a profit off the sale, which is pretty insane. The property has 9,215 square feet, with a colonial revived style. It has 5 bedrooms, 6 bathrooms, and beautiful tall ceilings. Of course, the mansion came loaded with your typical necessities, such as a three-car garage, a tennis court, a swimming pool, and yes - basketball court!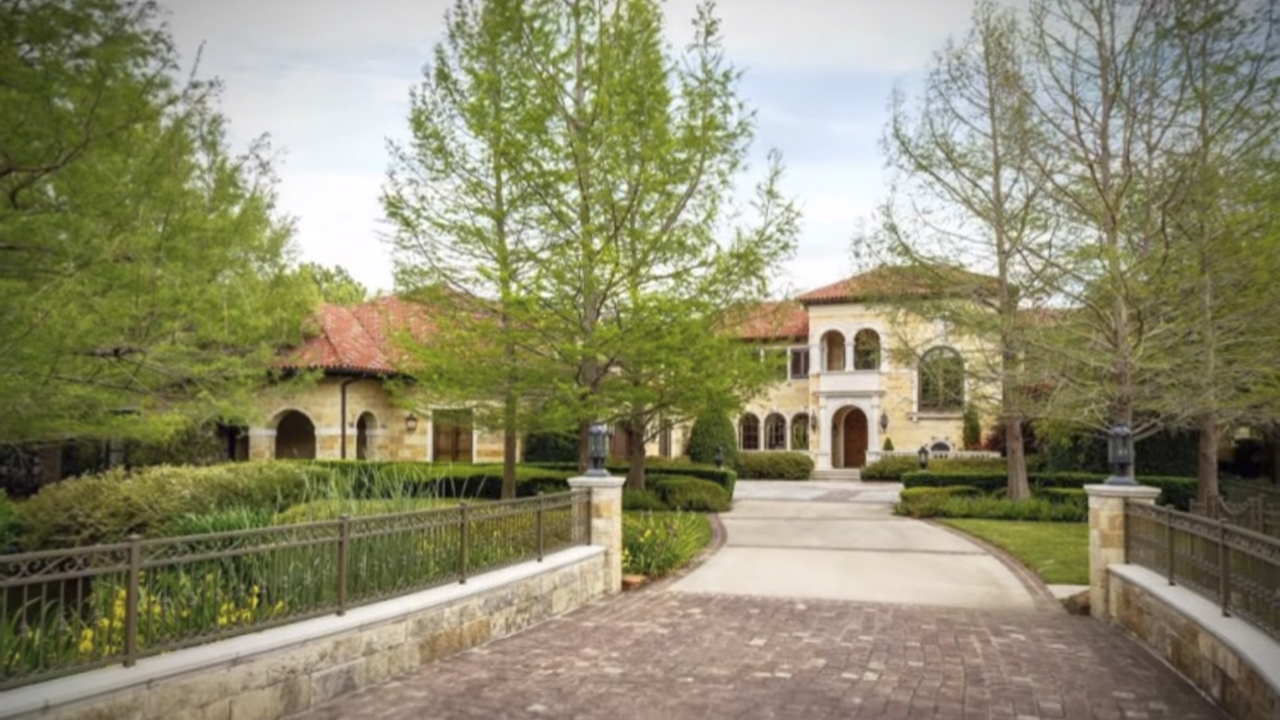 3. DWIGHT HOWARD
The Houston Rockets' NBA superstar suffered a huge loss on his waterfront mansion estate. The property is located in Longwood, Florida, and was originally bought for 7.78 million dollars (2016). However, after the 2008 housing market crash, Howard's house never ended up fully recovering from the blow. In 2016, he's put up the property for 3 million dollars less than what he first paid. The mansion includes 5 bedrooms, 7 bathrooms, a massive, professional chef's kitchen, a pool room, a screening room, an outdoor kitchen, a swimming pool with an attached lazy river, and a large gym. The estate has a gothic design to it, with the size of 11,000 square feet.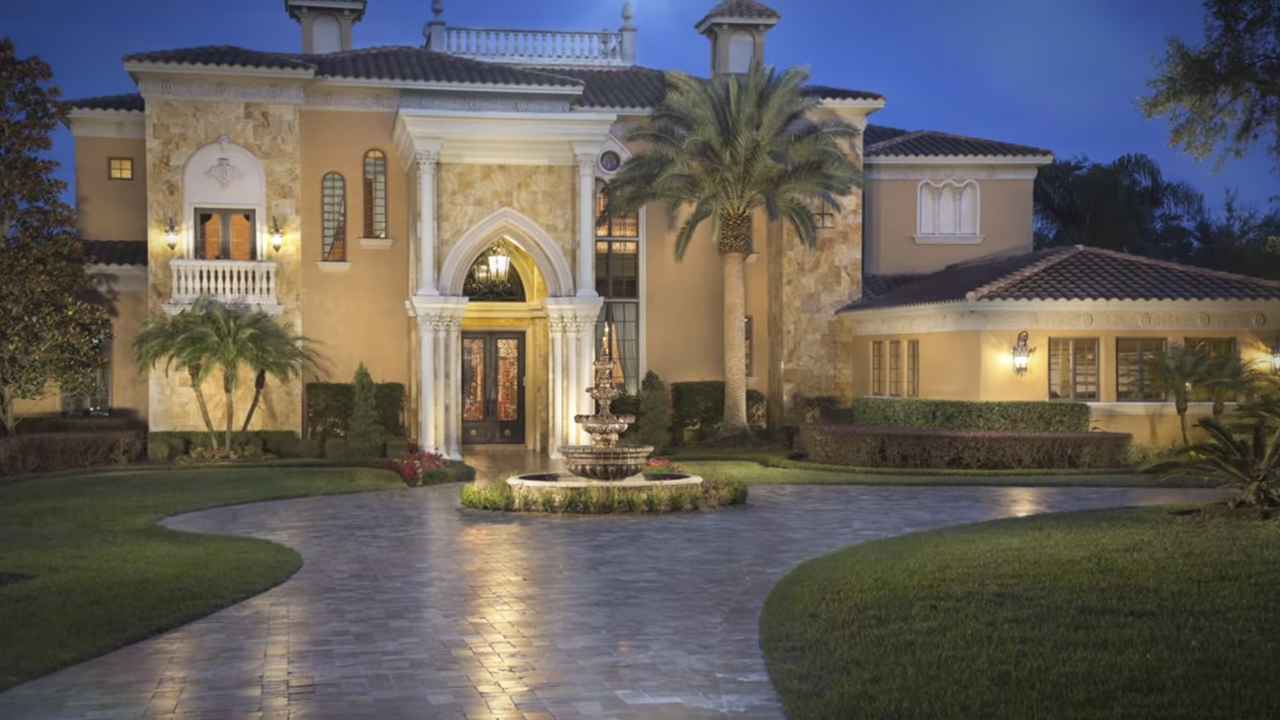 With everything that's included in the beautiful property, it might come as a surprise that he's struggling to make a profit off the home. According to a few interested buyers, though, the problem is within the seller himself - not the estate. Apparently, Howard is a bit difficult to deal with and can be very obnoxious. This makes the process of house buying even more difficult than it already is. This information is pretty believable since his fellow teammates have said similar things about him on the court.
2. KENYON MARTIN
The NBA veteran's Texas mansion was put up for sale for a super low price. The 15,000 square foot estate is pretty extravagant, so it's surprising that the asking price was only 5 million dollars (2016). It has 5 bedrooms, 7 bathrooms, life-size dolphin fountains, white marble floors, a bowling alley, an outdoor cabana, huge pool, a huge room for playing pool, 9 car multi-garage, and a basketball court. What's even more shocking, is that no one seems to be biting.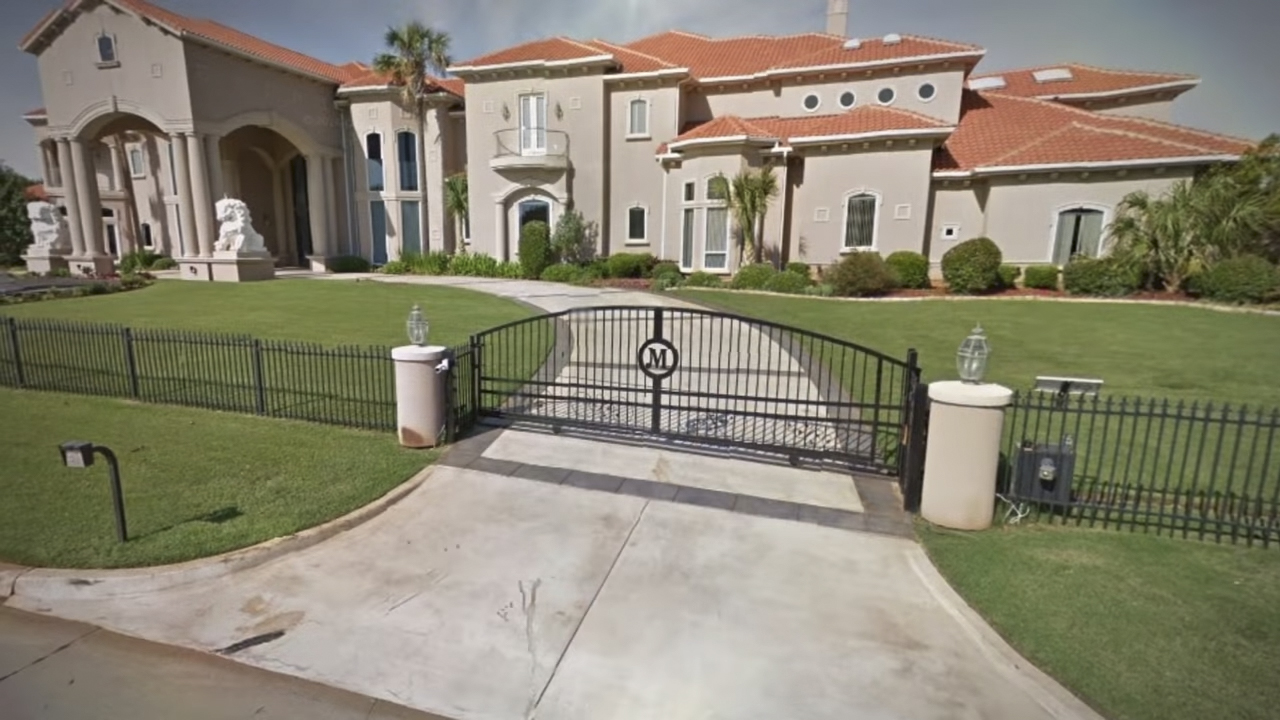 1. JOHN WALL
The basketball player purchased a 17,000 square foot, 4.9 million dollars (2016) mansion. Some of the most important features are the waterfall swimming pool, outdoor grilling center, a home theater, a six-car garage, a personal gym, and just like the rest of the properties - a basketball court. The estate also includes 8 bedrooms and bathrooms.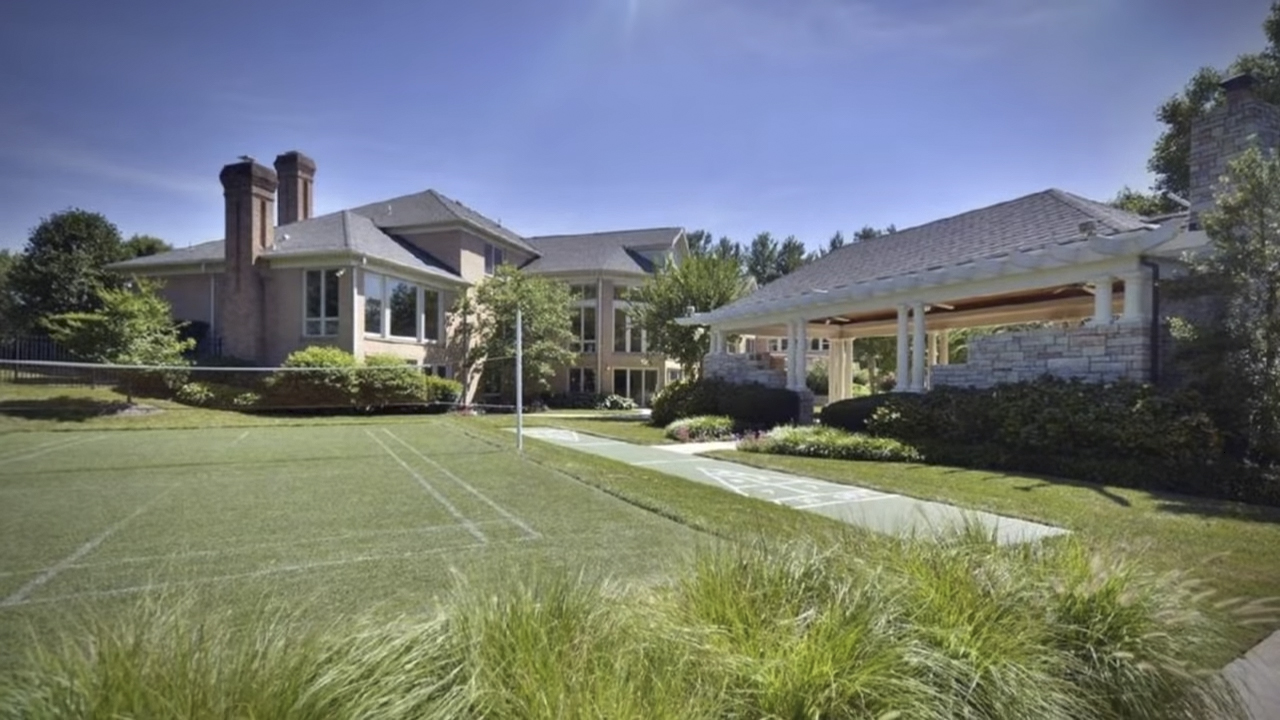 Not sure about you guys, but we're definitely feeling a little envious after going through this list. I mean, it's never too late to kickstart your career as an NBA player ... right? Let us know which mansion off the list was your favorite and why! And make sure to check out our other interesting related articles too.
Sources: Youtube/Top Trending
Related: