Nick Jonas and Priyanka Chopra: relationship details
Priyanka Chopra and Nick Jonas are one of the brightest star couples, who make us believe that true love has no boundaries. Despite age and cultural differences, these lovebirds seem to have truly mastered relationship goals. On their first wedding anniversary, we look back at how the Jonas-Chopra story started and what does it hide behind the curtains.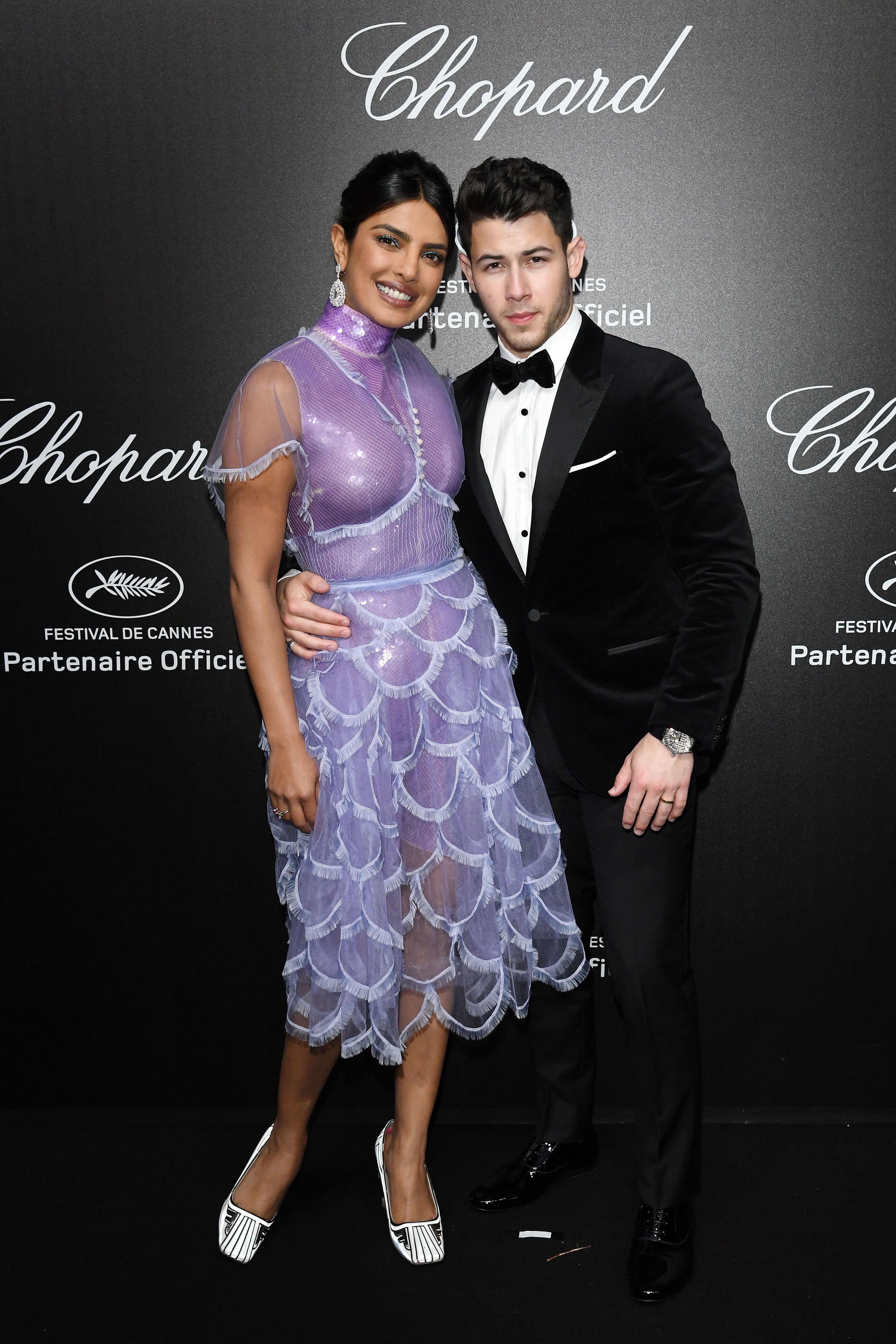 The rising of the stars
Nick and Priyanka were raised in totally different worlds. While Jonas, an offspring of the musical American family, had already performed on Broadway at the age of 7, Chopra was searching for her own way in a prestigious Indian family of doctors. When Priyanka was busy taking Miss India by storm (and winning it), and later even taking the 2000 Miss World pageant, Nick formed the boy band "The Jonas Brothers" with his siblings and found great success working with the Disney Company.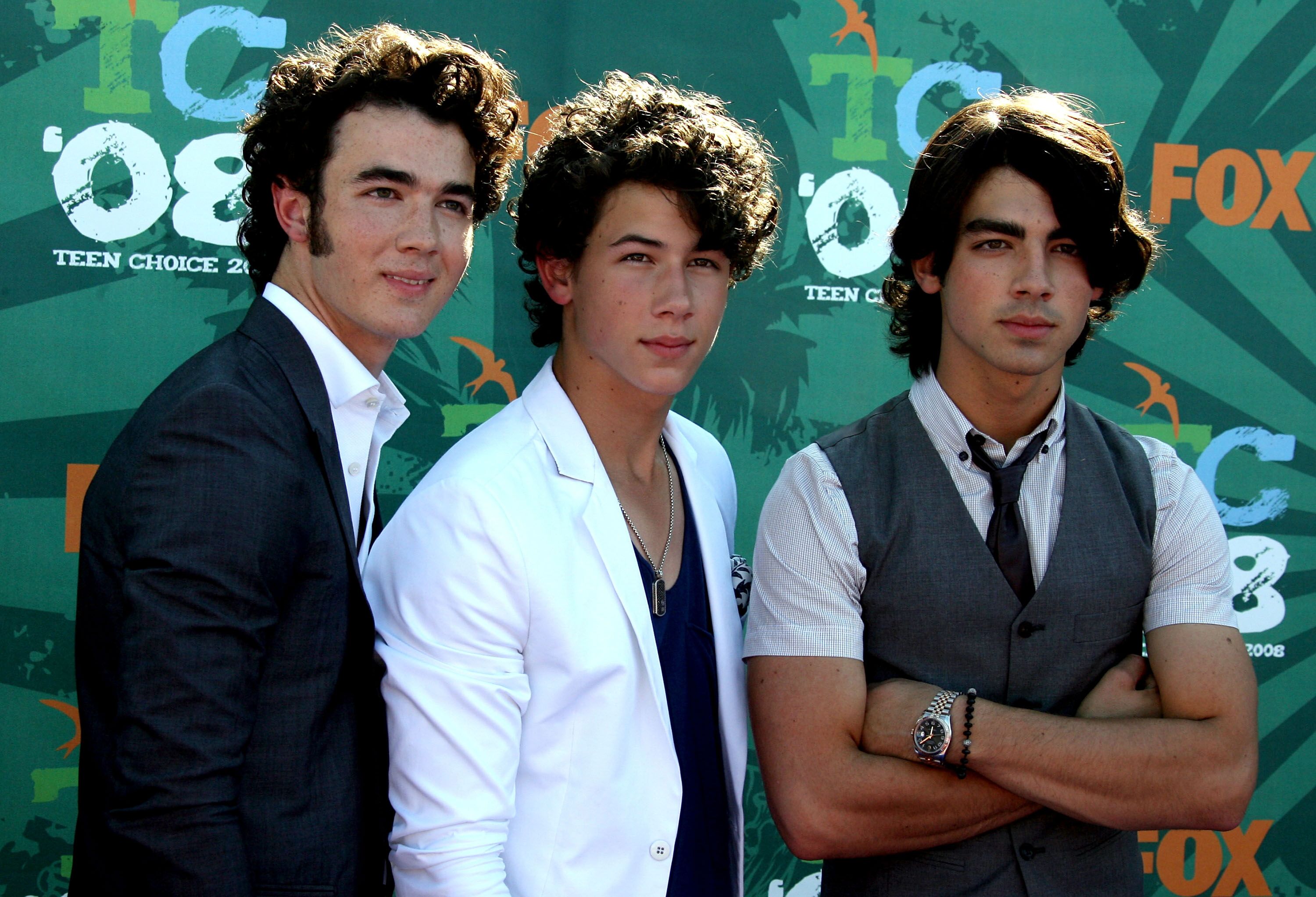 Together, but in different parts of the world they entered the film industry. Chopra has become a huge Indian star, appearing in nearly 50 films, chiefly in Bollywood. Jonas, on the other hand, has gained notoriety as a solo artist and expanded his acting career to TV and movies, especially thanks to his roles in TV shows "Jonas" and "Kingdom."
Finally Priyanka got closer to her future husband by signing on to the cast of "Quantico", an American TV show about FBI recruits. And only then did the fairytale relationship of Priyanka Chopra and Nick Jonas open its first chapter.
Before Nick met Priyanka
Before they actually met each other, both had a pretty long history of ex-es. Again: the now-spouses led completely different private lives. For Priyanka, it was totally shrouded in mystery, only giving a few poor hints on some Indian celebs. But Nick`s love life was open to the public eye since he was 13. Back then Jonas started dating his fellow Disney star Miley Cyrus and later had a fling with Selena Gomez.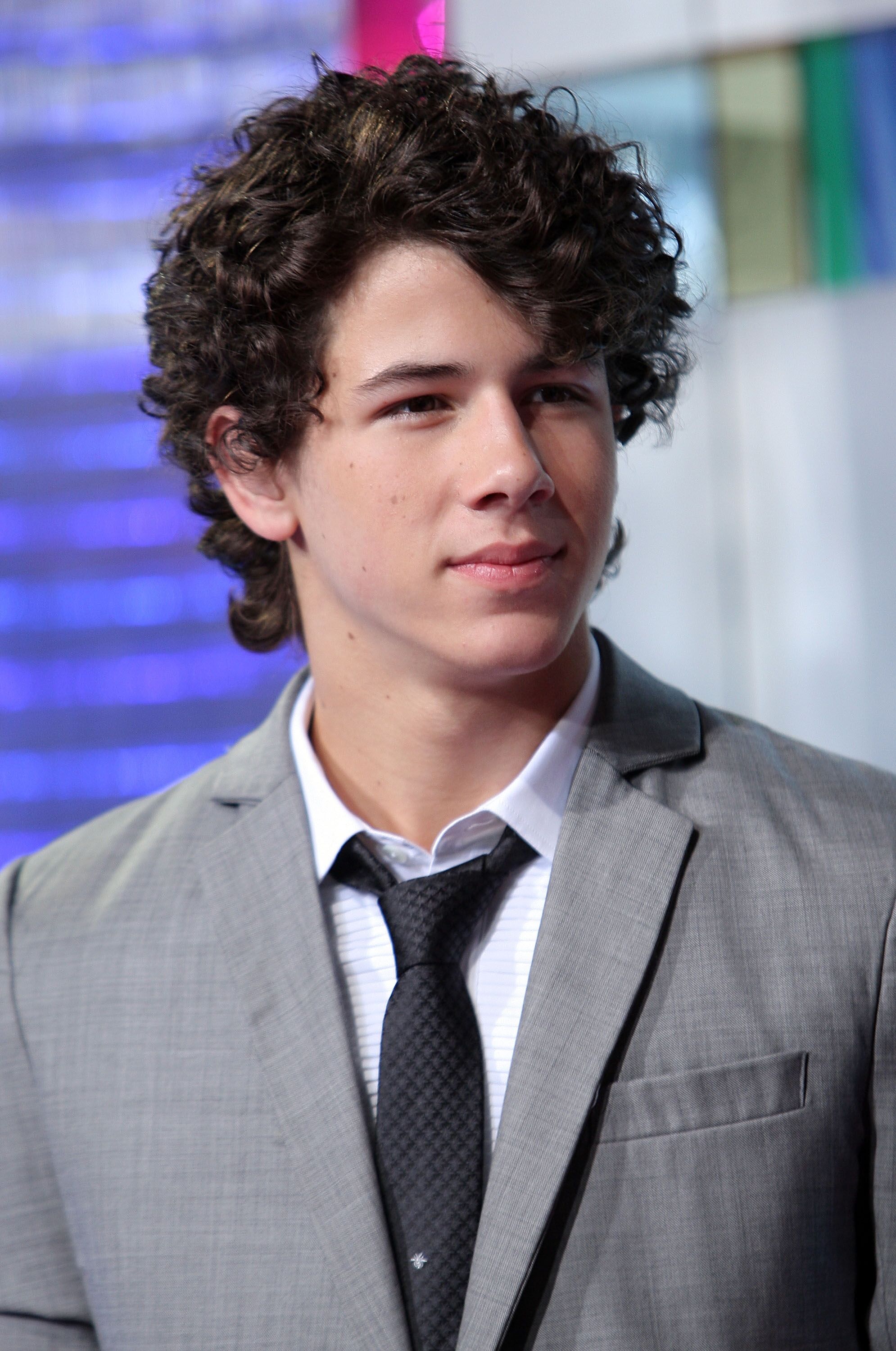 Jonas dated the Australian singer Delta Goodrem, then he had one of the longest relationships with the former Miss Universe Olivia Culpo. But luckily for Priyanka, the pair split after two years of dating. And later there were numerous rumors about his romance: first with Kendall Jenner and then even with Kate Hudson.
And finally, after years of searching, the one of "The Jonas Brothers" met one of the biggest Indian movie stars back at the Oscars after-party in 2017. Before meeting in person, they firstly texted each other for a few months. And according to Priyanka, it all started from Nick, who melted her heart with the sweetest compliments she ever received.
Officially couple
Afterwards, they finally went out together to a well-known party, both wearing Ralph Lauren. Lots of people discuss the ten-year age difference between the two. And no wonder: at the time they started dating, Chopra was 35 years old, while Jonas was only 24. To put that into perspective, Nick was just a 10-year-old in middle school when Chopra made her big-screen acting debut in the Indian drama "Thamizhan".
It's entirely possible that Nick Jonas' early career success may have helped him mature faster than most people in his age group, shaping him into the perfect match for Chopra. Before Nick, Chopra never allowed herself to be photographed with a boyfriend.
"I've had that rule my whole life. Never publicly acknowledge a relationship. Ever."
But Jonas changed it all. As the actress commented on : 
"This guy turned me into such a girl! If I could blush, I'd be tomato red right now."
The two had only been publicly dating for a few months before Nick proposed. And that is a great story. The whole thing happened in Crete. And as far as Chopra knew, it was to be a casual trip for her 36 birthday. Nick chose the most beautiful ring from Tiffany & Co., which he picked out with his brothers a few weeks earlier.
Jonas waited until after midnight, so that future engagement anniversaries would not coincide with her birthday celebrations. Then, he stood on one knee and told her the words every girl wishes to hear. Although, he did not get the awaited answer right away. Nick was terrified!
"No joke—she took about 45 seconds. Forty-five seconds of silence."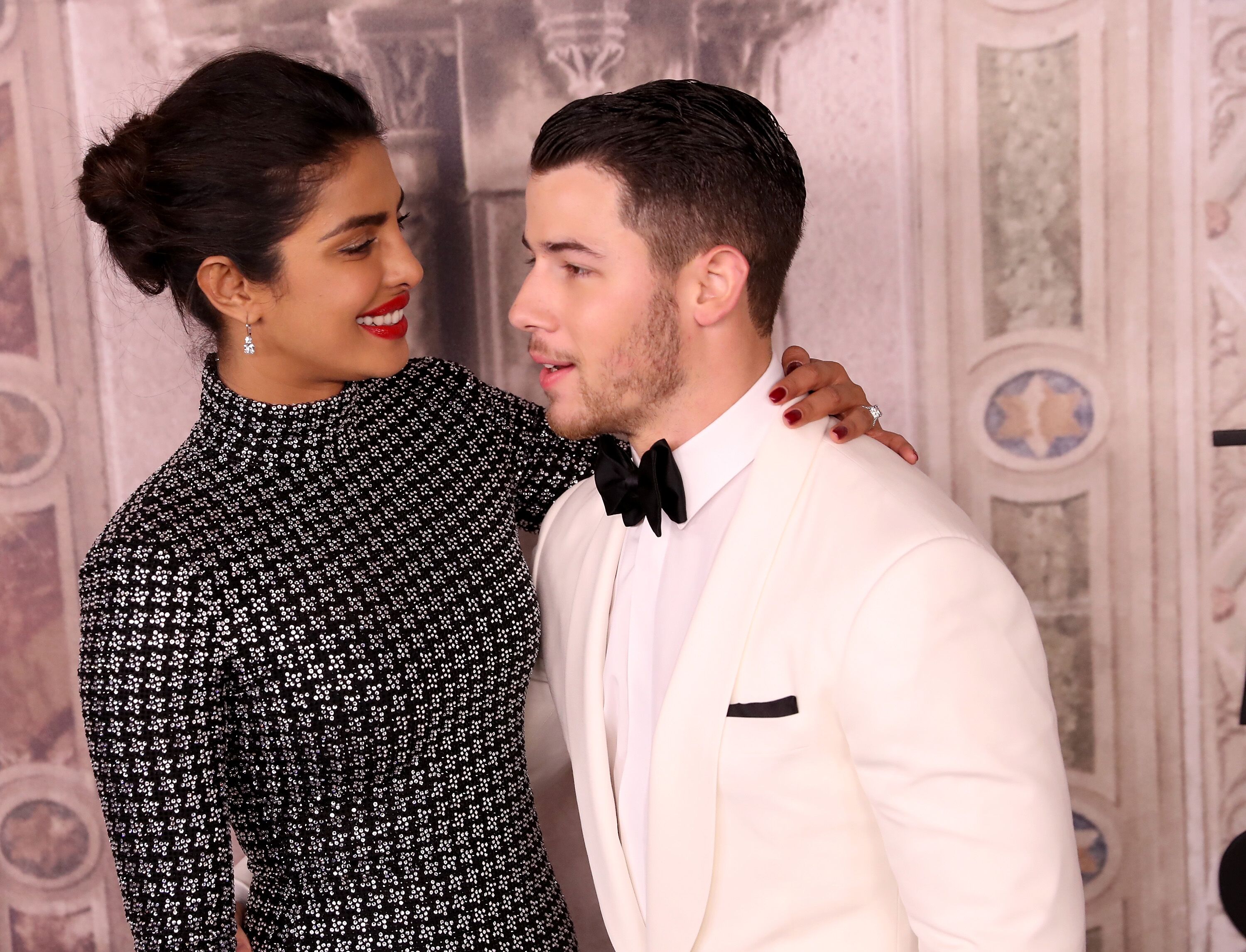 Later Priyanka explained that she was simply speechless and out of breath. Anyways, it did not scared Jonas away and he pressed on by taking the situation under control. He said: 
"I'm going to put this ring on your finger now unless you have any objections."
Well, luckily for all, Chopra eventually did agree. And so there they were, preparing their dream-like wedding just after a couple of months of dating.
The fairytale wedding
The couple has been ruling headlines ever since their wedding night. Not surprising: that huge Indian celebration will probably stay on everybody's lips for a long time. It's definitely hard to forget Priyanka's gown from Ralph Lauren with a 75-foot veil! That made her wedding gown probably even more memorable than the one of her royal friend, Duchess of Sussex Meghan Markle. 
Although, the ceremony did seem perfect, there was a dark side as well. While they stunned people all around the world with their lavish ceremonies at Umaid Bhavan palace, there was a moment when the bride freaked out just before her wedding. But her then to-be husband Nick Jonas helped her to get back to reality.
The actress confessed that it was the moment when she was supposed to walk down the aisle.
She was standing right behind the curtains and the music was going to start playing and that's when she started having one crazy panic attack. But from the moment the doors opened and she saw Nick waiting on her down the aisle, everything came back to normal.
The married life
After the wedding bells, Priyanka Chopra Jonas finally opened up about her married life, and revealed the secrets of the newly wed couple. The actress admitted that married life is different and that she didn't understand the gravity of that when she got married. But with all the support coming from her husband, things are becoming easier for her.
Actress does not get tired of saying how much she loves everything about him, hates absolutely nothing, though there is one tiny thing she finds it hard to deal with… and it's his need to be right on time. It may sound ridiculous, but Priyanka is good at handling that flaw. 
Continuing to share about her married life, Chopra recounts her experience of staying at Jonas' house. It was a big adjustment for the actress. She told Jimmy Fallon that nothing in her home works because she's rarely in the house. However, everything in Nick's home is just immaculate, according to her.
"When I go to Nick's house, it makes me so nervous as when something is so super clean and when you take off your shoes, it bothers you."
One member of the household who had the biggest time adjusting to married life was Chopra's dog, Diana. She said that the dog decided to mark her territory as soon as she entered Jonas' home and peed on Nick`s white carpet. Priyanka really freaked out! Before her husband came home, she went through everything: cleaners, baking soda, scrubbing... She got it out and yet Nick noticed it. Fortunately, he just could not be mad at Priyanka for that, so now it's just a funny story to tell.
While their relationship looks ideal to public, in reality the spouses face some tough obstacles. The first would be their crazy work schedules, which made them even postpone their own honeymoon. It took both at least a month to close their work commitments.
"My work and Nick's work are very important to us. My commitments matter to me a lot. My word is my bond." 
Fortunately, her husband shares the same point of view on the issue. Considering that, the married couple even made a pact "to speak multiple times a day and try and not go more than two weeks without seeing each other." Nevertheless, spouses seem to be managing the problem. Chopra says that distance can be hard on any relationship, but it has actually made them that much closer.
The family plans
Since the wedding, everyone is trying to get the details about the pair's future plans to start a family. And as we know from her earlier interview, Chopra is willing to become a mother. 
"My ultimate dream is to have kids. As many as I can."
However, just because they got married fast doesn't mean they'll be bringing little ones into the world just as quickly. Priyanka confirmed that she does not want any rush on such an important matter.
"It's not something I think about very much. We're both very driven. We love our work, we're married to our work, and we're supportive of each other's work, so I'm sure it will happen in an organic way."
Still, the partners did share a little about the possibility of future children. During an interview, Nick didn't get into the specifics of when exactly he and Priyanka want to have a baby, but he did say, "I definitely want to be a father someday." He added that because he started his career at the ripe old age of seven, he's grown up way faster than most people and is ready to pass along all the knowledge he's gained to his future kid. On never ending questions like when exactly do they think they will be finally ready, both answer the same way:
"Let us be married first for a while before we have to make all these big decisions".
The couple states that they are still in the honeymoon period and that they are going to be so for a very long time. While the whole world admires Nick and Priyanka, we can only imagine how cute their babies will be when the time comes.
Do you like Nick Jonas and Priyanka Chopra couple? Read about other famous duos where a woman fell in love with a younger man.