Duggar Family Might Be Loosening up Their Courtship Rules; Fans Spot the Changes
Some parents can be very stringent when it comes to the upbringing of their children, with rules and regulations for every aspect of their lives such as, let's say, dating. But when you realize we're talking about a family whose parents are devout Baptists and have 19 children, things start to make more sense.Perhaps, you already know who we are referring to: The Duggar Family! However, it seems that Jim Bob and Michelle Duggar already took a chill pill as they are apparently tweaking their courtship rules. But what regulations are we talking about? And why have they changed? To find the answers to these questions plus many other fantastic details, all you have to do is to scroll down. Let's get the ball rolling!
A Bit of Background Info
If you have been watching TLC's show "Counting On" for a while, you're likely familiar with the term "courting." But for those who don't, it could be a relatively new word. The thing is that the Duggar family does not practice the traditional dating we know today.
Conversely, their approach to relationships goes in line with their conservative values and fundamental Christian faith. The Duggars participate in a process called chaperoned courtship, which is similar to dating but with the idea of marriage in mind. As Josh Duggar told People, "courtship is a path toward marriage."
But you may want to take a seat because this practice comes with myriad rules attached to it. Jill Duggar explained in 2014 on "19 Kids & Counting" that "the main difference between courting and dating is setting boundaries for yourself so that you don't cross over those."  So what are those limits about? Here's the rundown! First, the potential suitor needs to approach Jim Bob if he's pursuing one of his daughter's heart to express his interest in the girl. Then, they can start the courtship period in which mates can spend time together but with at least one chaperone to supervise; never alone. 
Moreover, Michelle explained to the source that emotions get heated the closer you get, like when two magnets are pulled together. Therefore, mates cannot hold hands, kiss, and can only do side hugs. Can you imagine this exists in our modern times? Having a third wheel in each of your dates? OMG!
But They Are Humans
And what is even more shocking is that although the couples get engaged, they cannot kiss. They can hold hands at that stage, though, but any other physical contact is reserved for their wedding day (yes, that definitely includes sex). Even so, the Duggar family has acknowledged that their rules aren't correctly followed all the time. 
After all, we cannot forget they're only humans that don't always abide by the regulations entirely. For instance, Joy-Anna Duggar and her then-fiancé were caught on camera having a frontal hug instead of a side one, by Romper's report. Jill Duggar had a similar experience with her now-husband Derick Dillard when they saw each other at the airport after being apart for two months. 
Unwinding
As per CheatSheet, it appears that the Duggar patriarch is taking it easy with their ultra-strict approach to relationships. Jana Duggar admitted to having had some relationships in the past. And this added up to Joy-Anna and Jill's cases could mean the beginning of the end for the bevy of rules imposed on couples. 
But Why?
This way, it doesn't sound very crazy that fans have noticed a more relaxed attitude from the parents of these 19 children. But what is the reason behind this tweak? According to CheatSheet, it could be because they simply don't work, or at least that is what forum users at Previously.tv think. 
After all, the purpose of courtship is to find "the one" whom you can spend the rest of your life with (and we're literal! Did we forget to mention that divorce is not allowed?). But the truth is that the Duggar family and some other households in their conservative Christian group have had failed marriages. 
Take the case of Josiah Duggar. She is now married to Lauren Swanson, but before tying the knot with her, he entered into a courtship with Marjorie Jackson back in 2015 that did not work out. That's why the lovebirds decided to call it quits a couple of months later. 
We have another good example with the Bates, a family that is very close to the Duggars. They also experienced love failure when Nathan Bates ended a courtship he had with his York City-based friend after realizing their wishes did not align. Zach Bates also broke up with a girl before meeting his current wife.  
What Needs to Change
As we previously said, Joy-Anna and Jill engaged in full-frontal hugs with their soulmates before walking down the aisle. The same thing is true for the eldest brothers, Josiah and Josh, even though they were completely off the table as any other physical show of affection. 
The poor Josh, as Michelle and Jim Bob's firstborn, was the first one to experience the affection rules first-hand. When he was courting Anna, they could not spend a second together by themselves, and they had a strict halt on affectionate touching like hugs or anything that could fall into the same category.
Sadly, we already know things did not work out between them. So, perhaps, hugs and some other physical contact should be allowed. Moreover, Jessa and Ben Seewald had to abide by similar rules when they were in their courtship. You would not believe this, but they shared their first kiss when they became husband and wife. 
However, Jessa later confessed that they did have some private conversations before tying the knot, and it seems that it did not do any harm to them. In fact, the lovebirds seem to be happily enamored and with three children so far. It is very likely that these Baptist couples do need some time alone. 
The Subtle Tweaks
It could be because adult Duggars are already married by now. But it appears to us that the newest generation of youngsters who are ready to enter into courtship is having a better time with the romance practice. It might be hard to believe, but not all the Duggar kids have chaperones with them anymore.  
John and Abbie were seen alone on many occasions when they were out and about. According to TV Showcase, the lovebirds were also more affectionate to each other than the previous couples. They hugged and held hands before tying the knot, although they saved their first kiss for their big day. 
The way they did it might set a precedent for those who are coming behind them. Children like Jedidiah, Jason, Jackson, or Jeremiah might be able to experience a bit more of freedom than their elder siblings. And with evidence here, that license could do more good than harm, right?
Did The Duggar Kids Ever Break Rules?
People all over the world were exposed to who the Duggars were when a show based on their family life aired on TLC in 2008. The title of the franchise was changed from 17 Kids and Counting to 19 Kids and Counting when the parents, Jim Bob and Michelle decided to add two more children to the list. Presently, Jim and Michelle have 12 grandchildren. Any kid who grew up in the Duggar home had to follow a set of strict rules, but over time, when kids move out of the house, they drop those rules.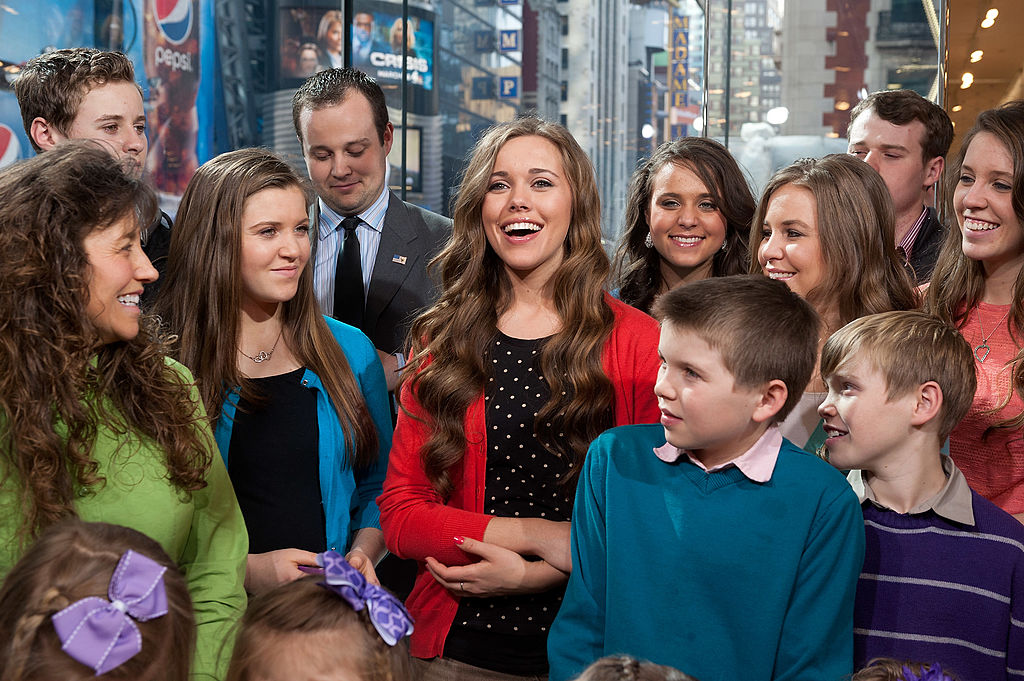 While the Duggar women only knew long skirts as fashion, a picture of Jill Duggar wearing shorts and a tank top surfaced on social media. While birth control pills are seen as a taboo in the Duggar family, some of the Duggar women also revealed that they took birth control pills to keep them from getting pregnant unexpectedly. They do not want to rewrite the history of their parents wrote. So yes, the Duggar have broken a few rules since they left mummy and daddy. 
The First Weirdest Rule
As weird as this may sound, the Duggar women are compelled to abide by these rules wherever they go. Promise you won't freak out when you read the first rule that the Duggar women have to live by. According to culture, whenever the husband is ready to be intimate with his wife, the woman must be willing. She has no right to be tired at that point, even when she is tired. This is completely weird because every human being has the right to choose when and how he or she wants to be intimate. So, when a Duggar man says to be in bed at 8 pm, a Duggar woman must obey. 
The Second Weirdest Rule
As an unmarried Duggar woman, you are on no account allowed to hug or kiss your would-be partner passionately indoor or outdoor. The culture says that this is a way of protecting women from temptations; that comes with hugs. The only way you can say hello to one another is by a godly side hug. This is one of the weirdest rules anyone would live by. It is safe to say that the royals have nothing on the Duggar when it comes to mind-blowing and strict rules to follow.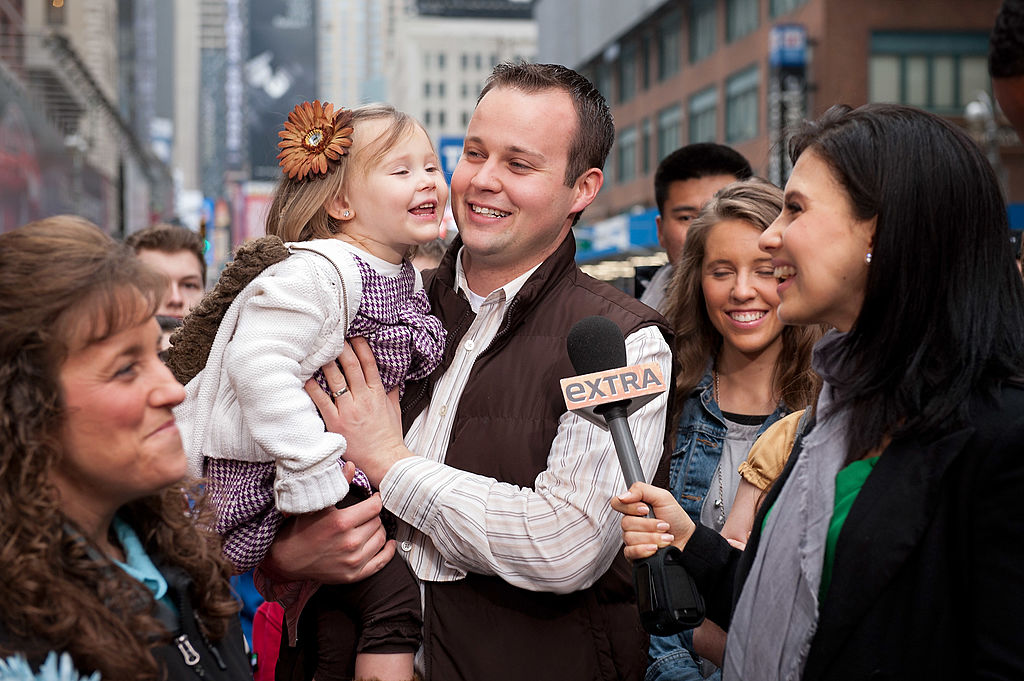 The Third Weirdest Rule
Every religion and culture preaches that women and men should dress decently, refrain from exposing sensitive body parts, but the Duggar take this rule to a whole new level. When it comes to the Duggar women, it is believed that they are a source of temptation, and should be cautioned, especially in the way they dress. The Duggar daughters must put on long skirts to cover their thighs and legs and are not allowed to wear pants. Instead, their men are the only ones allowed to wear pants. There is a significant restriction on how women dress than on how men dress in the Duggar culture. 
The Fourth Weirdest Rule
The Duggar children have another restriction when it comes to connecting to the outside world. It is believed that when children engage in social media connections, they quickly fall into temptations that could make their lives uneventful. The children are not allowed to own social media accounts for any reason or connect with the media in any way until they are engaged. Also, if the kids, they want to send and receive messages from friends in school or church, their father has to go through every message. This is to make sure that they are not going astray.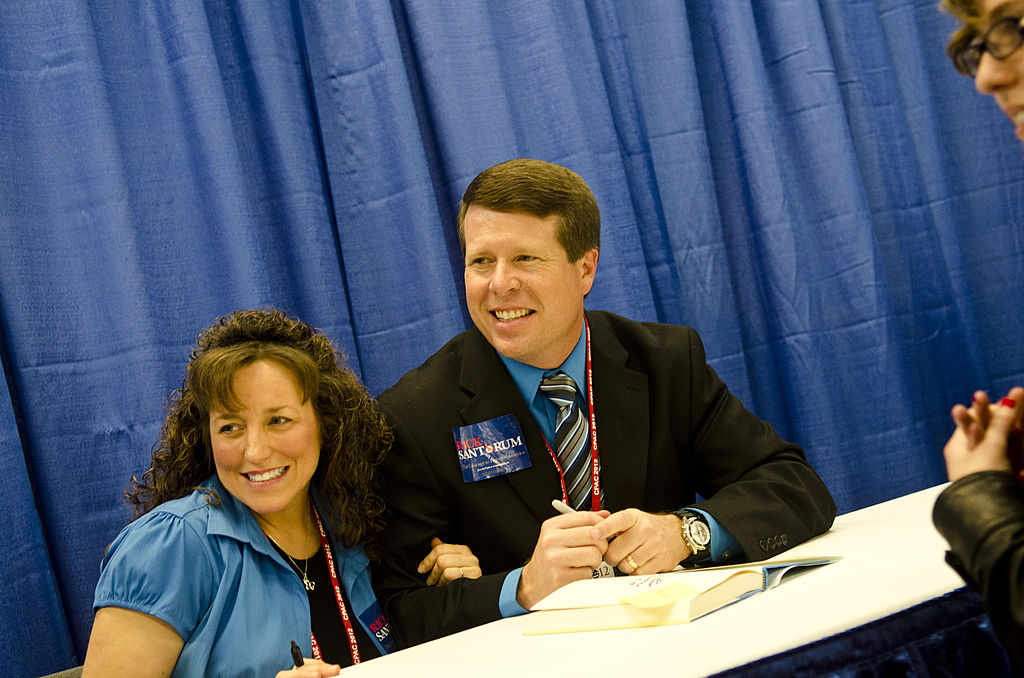 The Fifth Weirdest Rule
Religions usually preach that obedience is better than cure, but the Duggar culture makes it a must that the wives must obey their husbands in every situation. On no account must the Duggar women be rude or argue with their husbands, and it gets bizarre. What if the woman is offended and wants to talk to her husband about it, but he says he doesn't want to listen, what happens then? There you have it guys, and the Duggar culture is officially one of the weirdest in history. 
What are your thoughts on the way the Duggar family works in the matters of the heart? What would you change in the way couples meet, get to know each other, and marry? Share your thoughts on the comment section and stay tuned for more articles about our favorite TV shows!
Source: CheatSheet, Romper, People, TV Showcase, CheatSheet, TheTalko
Related: