New Star Wars saga has a mystery plot and great bunch of actors involved
In a year marked by the first Fast & Furious spinoff, a new Avengers sequel, and a Joker origin story, Star Wars: Episode 9 - The Rise of Skywalker may still very well be the most anticipated film of 2019. And true to form, Lucasfilm has kept this project a secret, especially as we inch closer to its December 2019 release date.
Fortunately, new details are surfacing thanks to Star Wars Celebration Chicago. From the title to the cast and crew to the release date, here's all we know (and don't know) about the latest entry in the epic Star Wars saga.
THE RELEASE DATE
Star Wars: Episode 9 is slated to hit cinemas on December 20, 2019. Like Rogue One and the preceding two chapters in the sequel trilogy, a new Star Wars film is debuting in December instead of the traditional May release date.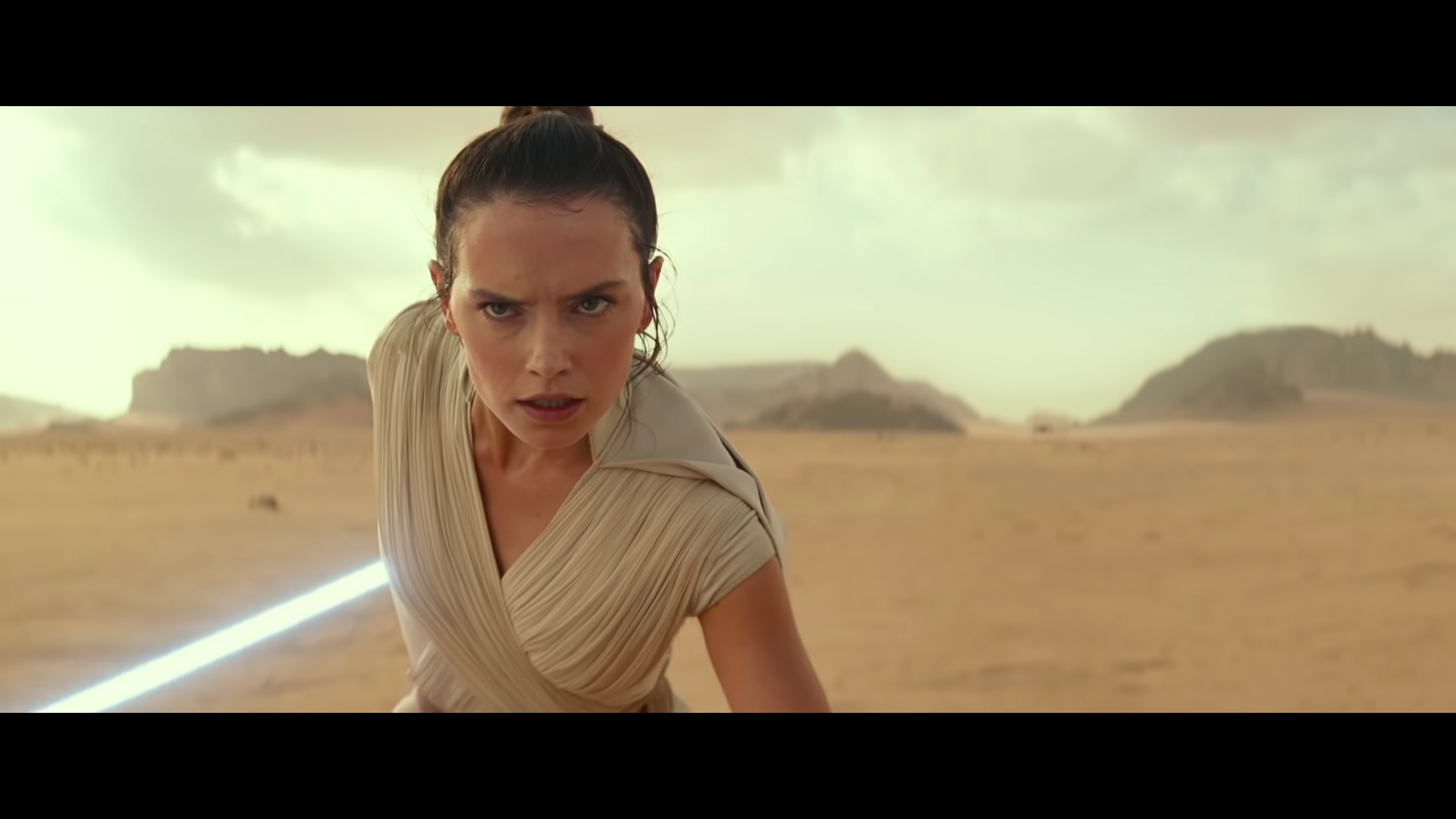 In fact, Episode 9 was formerly scheduled for release on May 24, 2019. But, the movie was delayed following the reported dismissal of the original director Colin Trevorrow. The Force Awakens director J.J. Abrams was brought on board. Abrams stated that production on Episode 9 had wrapped on February 15.
THE TITLE
Episode 9's official title is 'Star Wars: The Rise of Skywalker'. Naturally, followers are already expressing their idea over what they think is the true meaning. We have some opinions of our own on how the new film might redefine the Skywalker name.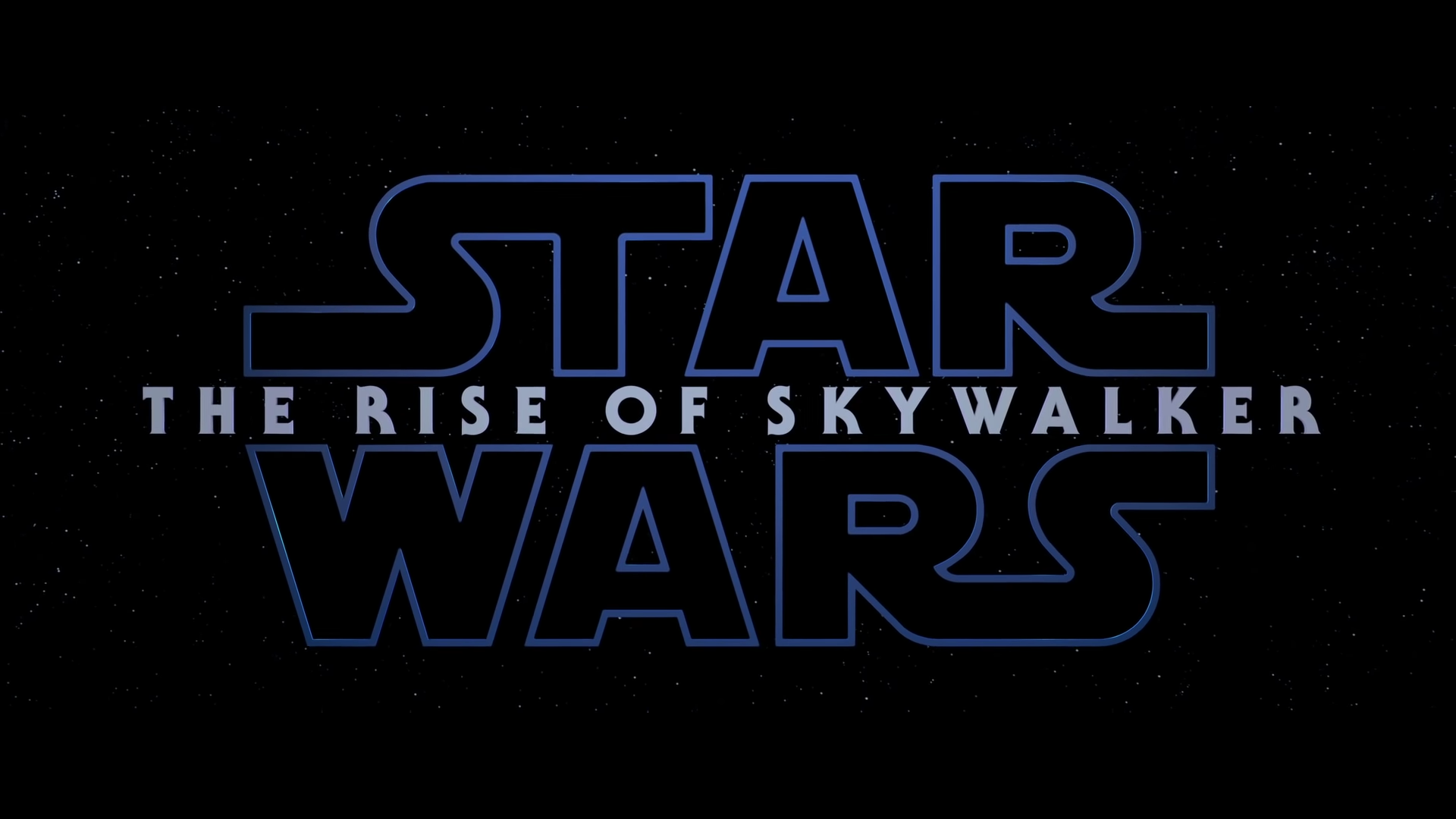 Lucasfilm delayed for an abnormally long time before unveiling the title, making the announcement along with the first trailer at Star Wars Celebration Chicago in April 2019. And it turns out that director JJ Abrams was keeping the title tightly under covers from almost everyone. Even Lucasfilm president Kathleen Kennedy and many of the movie's actors only knew the title just days or even hours beforehand.
THE TRAILERS
The initial teaser trailer for Episode 9 debuted at Star Wars Celebration Chicago in April 2019. While many enthusiasts were hoping for a Holiday 2018 debut, a la The Force Awakens, Lucasfilm emulated the precedent set by the Last Jedi and waited until Celebration to drop the first footage. It is anticipated that a second, longer trailer will be released later in the Summer of 2019, perhaps timed with another huge event like Comic-Con or D23 or a release of a Disney film like 'Spider-Man: Far From Home'.
THE CAST & CREW
Episode 9 is directed by J.J. Abrams, who is returning to complete a trilogy he started in 2015's 'Star Wars: The Force Awakens'. Abrams and Chris Terrio co-wrote the screenplay. John Williams will return to compose the score once again, though he has revealed Episode 9 will be his final Star Wars movie.
Most of the cast from 'The Last Jedi' and 'The Force Awakens' will return for the sequel. That includes stars John Boyega (Finn), Oscar Isaac (Poe Dameron), Daisy Ridley (Rey) and Kylo Ren (Adam Driver), along with  Domhnall Gleeson (General Hux), Lupita Nyong'o (Maz Kanata), Kelly Marie Tran (Rose Tico),  Billie Lourd (Lieutenant Connix), Joonas Suotamo (Chewbacca), Anthony Daniels (C-3PO) and even Mark Hamill as the now very dead Luke Skywalker.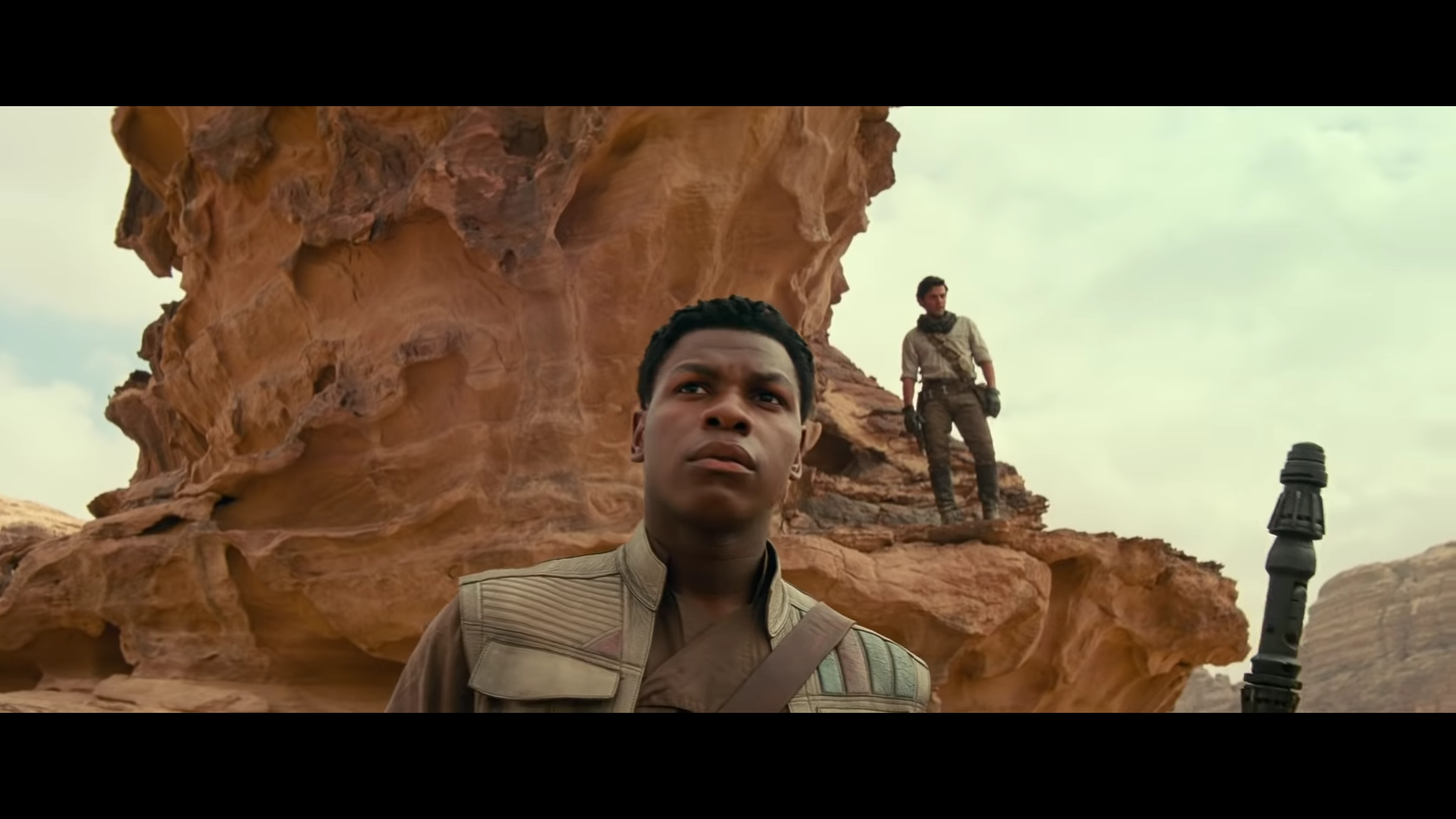 Look for at least two other well-known faces from the Original Trilogy to feature, as Billy Dee Williams will be repeating his role as Lando Calrissian and Ian McDiarmid will return as the obviously still living Emperor Palpatine. The movie will also add some new cast members in undisclosed roles, including Dominic Monaghan, Richard E. Grant, Keri Russell, and Matt Smith. Naomi Ackie has been cast as a character known as Jannah, one who Williams humorously (we think?) hinted might be the daughter of Lando.
THE PLOT
Even with the initial teaser trailer now available, very little is known about the plot of Episode 9. The most Abrams and his actors were willing to expose at Star Wars Celebration Chicago is that there is a longer time gap between Episode 8 and 9, and that the movie will feature Rey, Poe, Finn, and Rose starting a new mission together.
Given how The Last Jedi ended, some assumptions can be made about the plot. General Leia's Resistance just barely survived the fury of the First Order, totaling only a few dozen soldiers aboard one battered hunk of junk of a ship. We will likely see Poe, Rose, Rey, Finn and the rest working to restore the ranks and rally the galaxy against the First Order.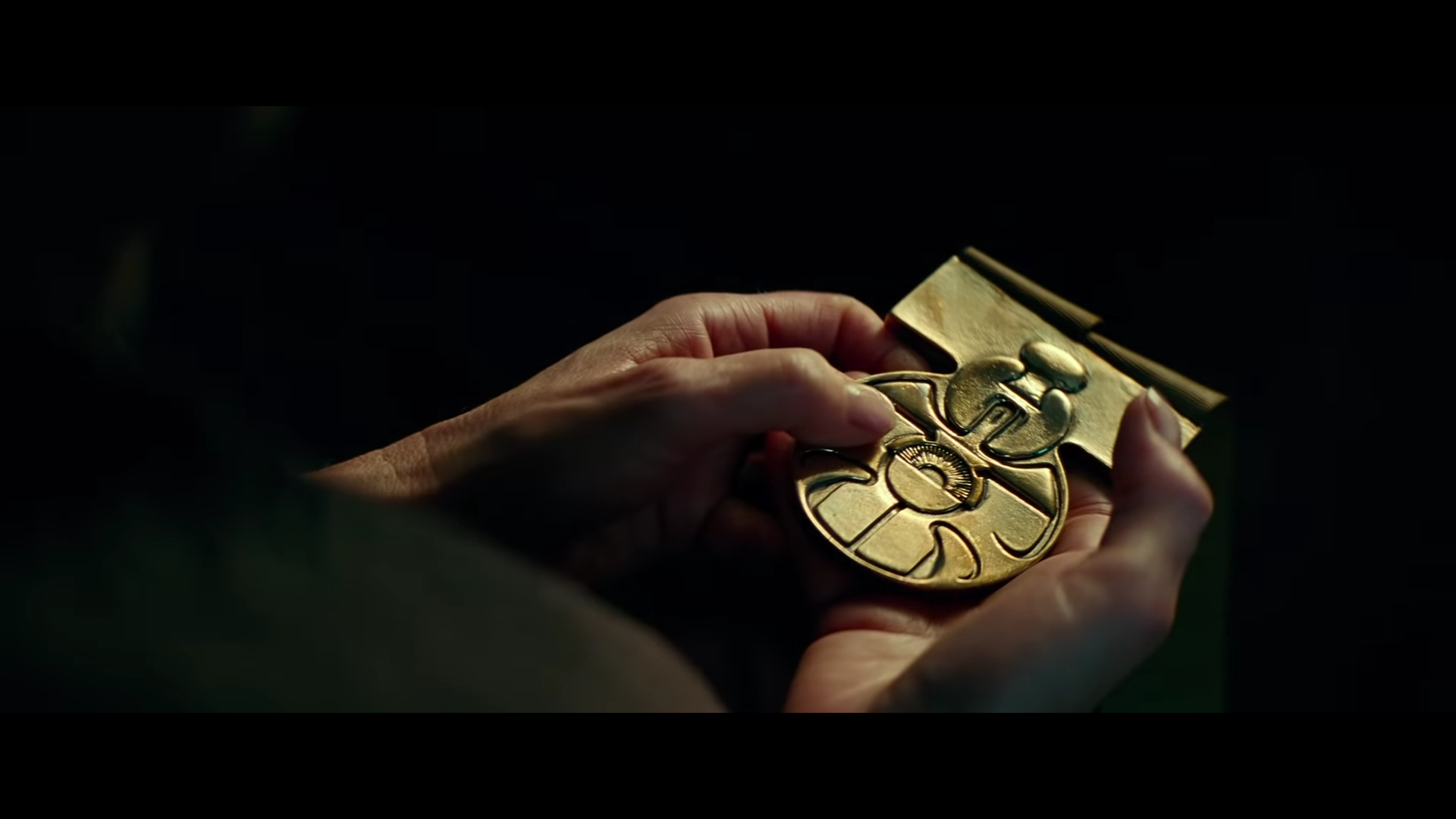 And although Luke Skywalker died as a result of his last confrontation with his nephew in The Last Jedi, anticipate him to resurface in Force Ghost form, mentoring Rey in her Jedi ascension much as Yoda and Obi-Wan once did for him. It is also safe to say Episode 9 will show once and for all whether Kylo Ren can be drawn back to the light.
The teaser trailer reveals Rey and friends advancing toward the wreckage of the Death Star (probably the second Death Star on the forest moon of Endor) and finishes with Emperor Palpatine's cackling laughter. This hints Palpatine will become the true villain of the sequel trilogy, with Episode 9 maybe borrowing a page or two from Expanded Universe tales like Dark Empire. With Lucasfilm highlighting the film as the end of the Skywalker saga, Palpatine's comeback does seem fitting.
THE LEIA DILEMMA
Episode 9 will also feature footage of the late Carrie Fisher as General Leia Organa, notwithstanding the fact that Fisher died in December 2016, well before shooting started on Episode 9. How exactly this will be achieved has been one of the greatest mysteries surrounding the movie.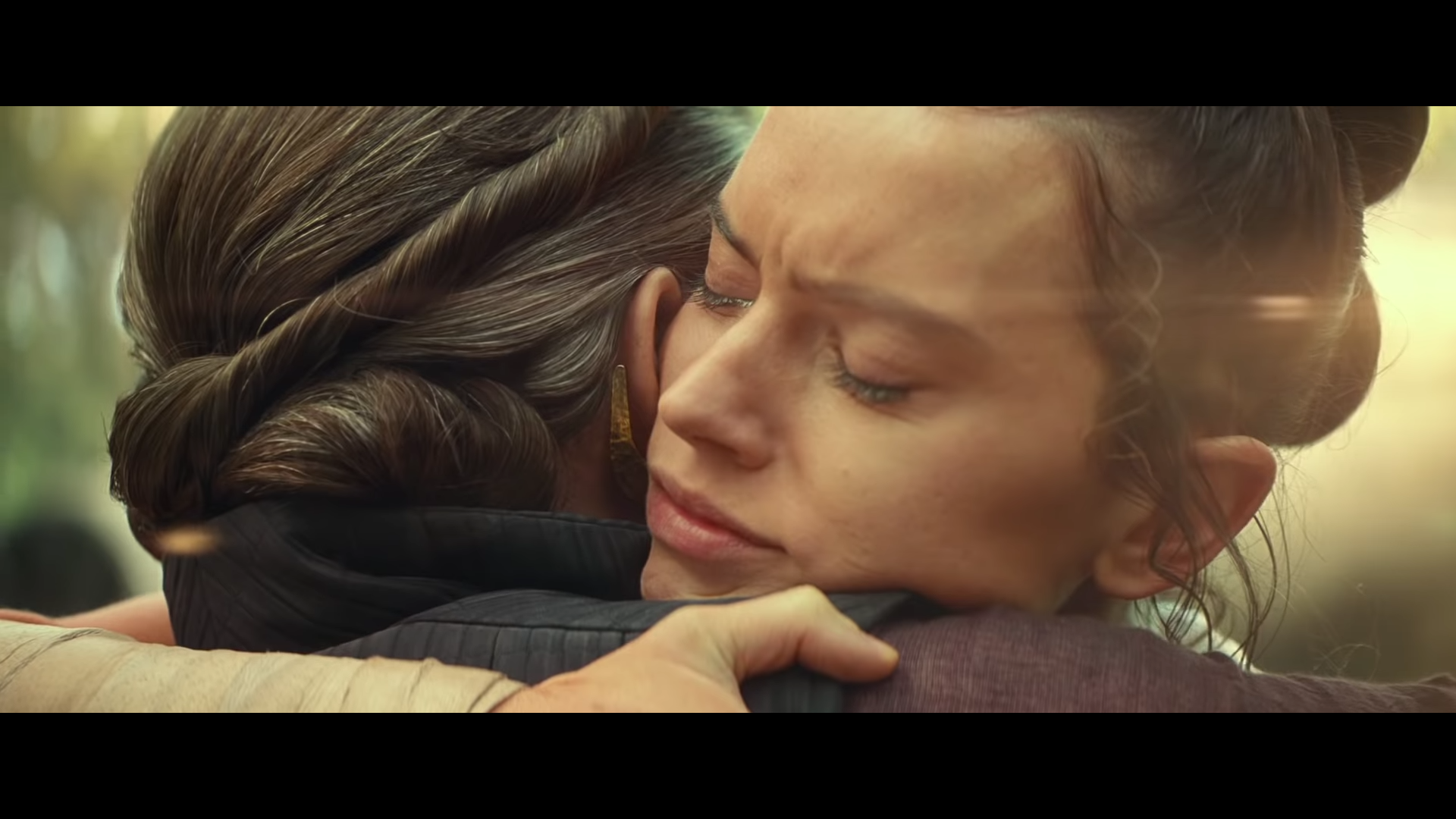 Reports have intimated that originally Leia was meant to have a leading role in Episode 9, similar to Han Solo's part in The Force Awakens and Mark Hamill's in The Last Jedi. Apparently, the screenplay had to be rewritten to account for Fisher's death. And while there have been many contrasting statements about how Fisher's posthumous appearance will be made possible, we now know her likeness will not be digitally recreated (as it was in Rogue One). Rather, Abrams will be counting on unused archival footage drawn from The Force Awakens. These scenes will be edited to fit within the context of Episode 9's plot.
As per Fisher's brother, Todd, the end result will be amazingly cohesive.
"There's a lot of minutes of footage. I don't mean just outtakes. This is unused, new content that could be woven into the storyline. That's what's going to give everybody such a great kick. It's going to look like it was meant to be. Like it was shot yesterday,"

Fisher said on Good Morning America.
If episode 9 is anything like The Last Jedi though, then expect the unexpected and for theories to be blown out of the water, as with Rey's parentage and Snoke's identity. The trailer doesn't give much away, which leaves a lot of other important questions left to answer in this concluding part of the sequel trilogy.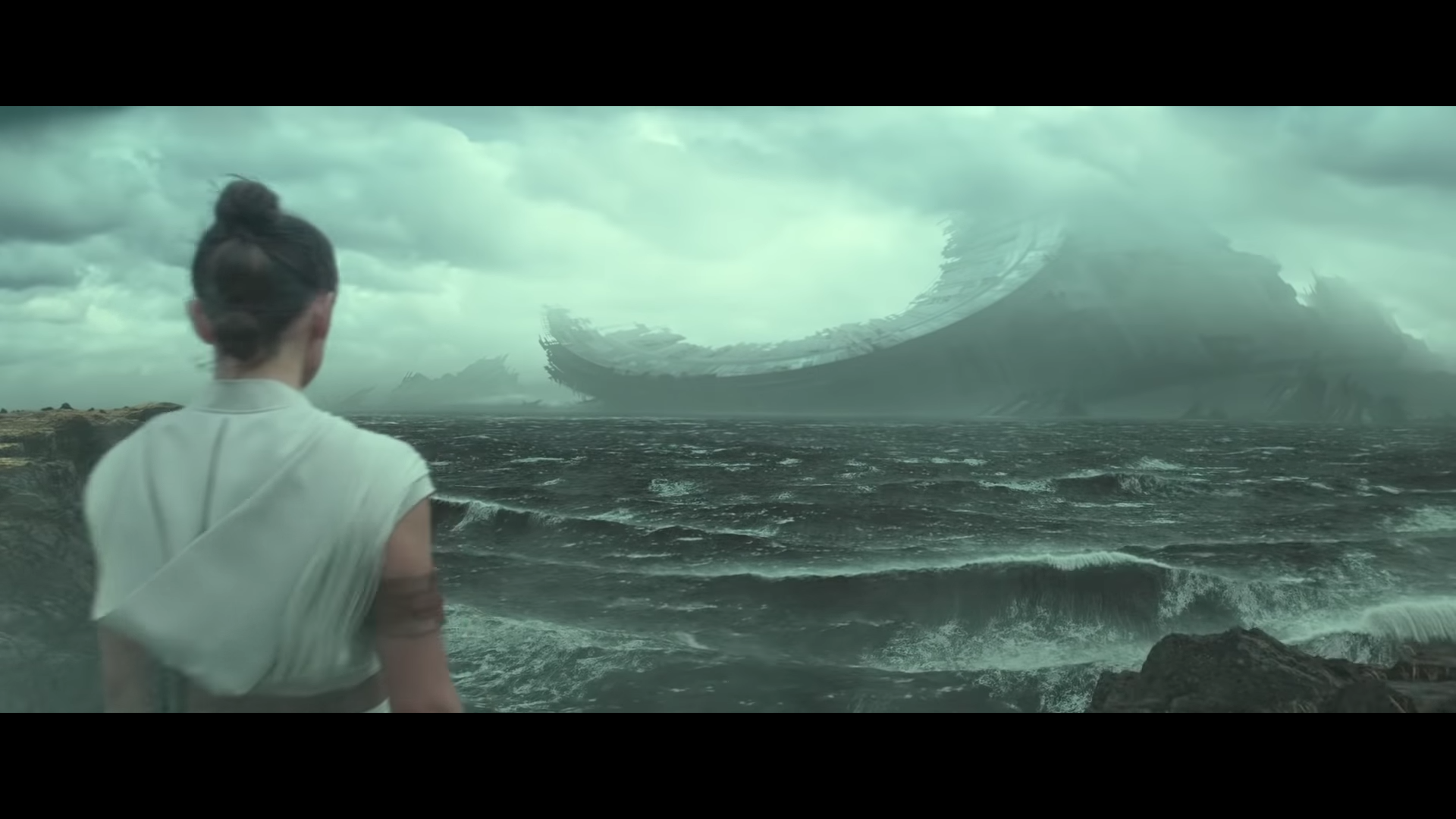 Are we going to ever learn more about Supreme Leader Snoke and his likely connection to Palpatine? Are Rey's parents really no one important? And maybe most important of all, what does it imply that the Force has "awakened" again? Will the Jedi return in full force, or will something new take their place? Let us know your thoughts on this in the comments and please share this article with other fans of Star Wars so they can share their opinions too.
Source: Radiotimes
Click on any of the links below to read another interesting article!