New James Bond Is Coming With A Very Unexpected Cast Choice
The role of James Bond is iconic, and any actor would be thrilled to play the part of 007. Many stars have been blessed with the honor, but Daniel Craig has held that torch since 2005. It might be time for a new one, and it looks like producer Barbara Broccoli won't have to look for long. Some reports state that Richard Madden will be taking the mantle of Bond after Craig is done. Let's find out more details.
THE NEW JAMES BOND
According to new reports, it seems that producer Barbara Broccoli was very impressed by Richard Madden's performance in the BBC thriller 'Bodyguard'. Other fans might know the actor better after his famous role as Robb Stark in the HBO epic 'Game of Thrones'. He was also on the Disney live-action version of 'Cinderella' in the part of Prince Kit.
Madden is absolutely charming, but he is also a talented actor, and Broccoli has taken notice according to an unknown source. This person told The Sun that Richard is seriously being considered for the new James Bond. "Not only is he on top of Barbara's list," said the source, "but she is preparing to offer him the role."
It looks like the creators are going for a younger man because Daniel Craig was 37 years old when he signed on to play 007, and Richard Madden is 32 years old, and he looks much better than Craig did back then. Of course, it has been almost 15 years since Craig became the assassin, and Madden would have to be ready for that kind of long-term commitment.
CRAIG'S LAST FILM AS JAMES BOND
Richard has also been recognized for his many TV roles like 'Medici: Masters of Florence' and Philip K. Dick's 'Electric Dreams'. Meanwhile, Daniel Craig will say goodbye to James Bond with the upcoming film, which is also the 25th one in the collection of 007, but it remains untitled. Academy Award winner Rami Malek has signed on to play the antagonist of the movie.
Additionally, 'Captain Marvel's Lashana Lynch and 'Game Night's Billy Magnussen have also been added to the cast, while Ralph Fiennes, Ben Whishaw, Rory Kinnear, Naomie Harris, and Jeffrey Wright will return as well. Malek posted a video about his experience, saying, "I'm stuck here in New York in production but I'm very much looking forward to joining the whole cast and crew." He added,
 "I will be making sure Mr. Bond does not have an easy ride in this, his 25th outing. See you all soon."
Additionally, Jamaica has been confirmed as one of the locations of 'Bond 25', as well as Norway and Italy with a couple of shots filmed in London. Director Cary Joji Fukunaga from 'True Detective' said,
"Daniel is my favourite Bond and I want to make sure this run  of films, which have been fantastic, have a really great next chapter and keep  upping the ante so whoever is next has a harder job."
Shooting James Bond movies often involves fun in the sun… pic.twitter.com/XCoAgl4Udo

— James Bond (@007) January 20, 2019
Meanwhile, producer Michael G. Wilson revealed that Phoebe Waller-Bridge from 'Fleabag' has been added to the writing team, which also includes Neal Purvis, Robert Wade, and Scott Z. Burns. Waller-Bridge even revealed a few details about the upcoming film. She said,
"Well, Bond is not on active service when we start the film. He is enjoying himself in Jamaica. We start his journey here. We've got quite a ride in store for Mr. Bond."
This week our focus is on Daniel Craig's Bond. To find out more visit https://t.co/Lf3L7O11pB pic.twitter.com/jKMq72RbYj

— James Bond (@007) February 27, 2017
The reason why Jamaica is a favorite location for James Bond movies is that author Ian Fleming's home was built there, and he wrote many of the novels in his villa. The estate is located near the northern coastline on Oracabessa Bay, and it was bought by Bob Marley in 1964 when Ian Fleming died.
The location for today's #BOND25 Live Reveal is GoldenEye, 007 author Ian Fleming's Jamaican villa. pic.twitter.com/Zd7Sr8hNRd

— James Bond (@007) April 25, 2019
THE OTHER JAMES BONDS
Even if Richard Madden does not get the highly-sought-after role, whoever does get it, will have to fill legendary shoes. It is important to remember all the actors that came before as the role has been popular for many years. It is very likely that the new actor will reignite the public's taste for this anti-hero, but let's take a look at all the other secret MI6 agents.
Before James Bond stories made it to the big screen, he had a TV adaption called 'Climax!' which was based on 'Casino Royale'. It came out in 1954, and Barry Nelson played the titular role. This was 8 years before Sean Connery – the most famous Bond – got the part. He and Roger Moore hold the record for playing the agent on seven occasions.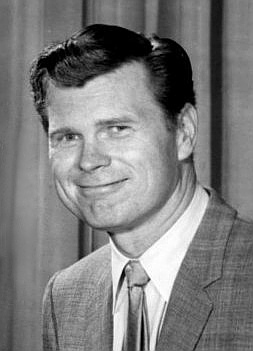 1. Sean Connery
Connery starred in 'Dr. No' in 1962, and it was an overnight success which led to more adaptations of Ian Fleming's books. The actor continued to play the role until 1967 in films such as 'From Russia with Love', 'Goldfinger', 'Thunderball', and 'You Only Live Twice'. He took a break after that but returned in 1971 with 'Diamonds Are Forever', and more than ten years later, in 1983, 'Never Say Never Again' was released.
"Some age, others mature." ~ Sean Connery, on his 88th birthday. pic.twitter.com/2oIH9ctdOd

— SDPB (@SoDakPB) August 25, 2018
2. George Lazenby
The then-29-year-old Australian actor played James Bond in the film 'On Her Majesty's Secret Service' which was released in 1969 when Connery took a break from the role. He was even nominated for a Golden Globe.
On this day in 1968, George Lazenby was presented to the press as the second actor to play James Bond. https://t.co/wLAD3NKlaO pic.twitter.com/4atYvboWC8

— James Bond (@007) October 7, 2016
3. Roger Moore
While Connery has also released seven Bond films, Moore is considered the longest-running MI6 agent as he spent 12 years, from 1972 to 1985, making seven films in the franchise. He took the part after Connery in 1972, and his debut was the movie 'Live and Let Die'. His other James Bond motion pictures were 'Moonraker', 'A View to a Kill', 'The Man with the Golden Gun', 'Octopussy', 'For Your Eyes Only' and 'The Spy Who Loved Me'.
We are heartbroken at the news of Sir Roger Moore's passing. We shall miss him enormously. Our love and thoughts are with his family. pic.twitter.com/Kl7lhg2TzJ

— James Bond (@007) May 23, 2017
4. Timothy Dalton
After Moore's retirement in 85, Dalton was given the infamous role, and he starred in 'The Living Daylight' and 'License to Kill'. He was expected to return for more, but there was a five-year gap between both films, and he decided to pass on the part in 1994.
Happy Birthday to Timothy Dalton, the fourth Bond. Dalton played 007 in THE LIVING DAYLIGHTS & LICENCE TO KILL. https://t.co/yc2QFStt4F pic.twitter.com/WbNPFHfE5F

— James Bond (@007) March 21, 2017
5. Pierce Brosnan
The actor was asked to take the role in 1986, but he was committed to the television series 'Remington Steele'. Luckily, he was given the opportunity once again in 1995, and he was James Bond until 2004. His films include 'Golden Eye', 'Tomorrow Never Dies', 'The World Is Not Enough', and 'Die Another Day'.
6. Daniel Craig
As mentioned before, Craig was cast in 2005, and his debut film was 'Casino Royale'. Technically, he has held the part for longer than Roger Moore, but he has not made as many movies. His other works include 'Quantum Of Solace', 'Skyfall', and 'Spectre'. He also appeared as 007 in a short video with Queen Elizabeth II for the London 2012 Olympics Opening Ceremony.
Richard Madden would be great as James Bond, but we wonder who they are considering for Bond girl. That's a hot topic nowadays. Let us know who else you think would be awesome in the role. If you liked this article, share it with your friends who enjoy action films like Bond. See you next time!
Source: Geek Tyrant, Men's Journal, The Sun, Telegraph
Related: