Endgame Directors Get Candid About Chris Hemsworth Reaction To Fat Thor
Christopher Hemsworth was born 11 August 1983. He is an Australian actor. He rose to the limelight acting as Kim Hyde in the Australian TV series 'Home and Away' that ran from 2004 to 2007. Chris Hemsworth has also appeared in the science fiction action film 'Star Trek' in 2009 and many other movies.In the Marvel Cinematic Universe, he portrays the character 'Thor.' He began in the movie 'Thor' (2011), and also appeared in 'The Avengers' (2012), 'Thor: The Dark World' (2013), 'Avengers: Age of Ultron' (2015), 'Doctor Strange' (2016), 'Thor: Ragnarok' (2017), 'Avengers: Infinity War' (2018) and 'Avengers: Endgame' (2019).
'Avengers: Endgame' is a 2019 American superhero film based on the Marvel Comics superhero team, the Avengers. It is a movie produced by Marvel Studios and distributed by Walt Disney Studios Motion Pictures. It is the sequel to 2012's 'The Avengers,' 2015's 'Avengers: Age of Ultron' and 2018's 'Avengers: Infinity War,' and is the 22nd film in the Marvel Cinematic Universe (MCU). The film is directed by Anthony and Joe Russo, written by Christopher Markus and Stephen McFeely. In the movie, the surviving members of the Avengers and their allies work together to repair the damages caused by Thanos in 'Infinity War.
'Fans have made a topic out of Thor's new look in 'Endgame' since the movie dropped in the theatres. People have been arguing back and forth if the god of thunder gaining a lot of weight is a weak attempt at comedy, or it is being used to depict the effects of depression and grief. The character not only gained weight, but also kept a longer hair and beard. Furthermore, he adopted a routine of beer, chips, and video games. One person who has kept quiet amongst the speculations is Thor himself, talentedly acted by Chris Hemsworth.
HOW DID CHRIS HEMSWORTH REACT TO 'FAT THOR?'
All thanks to the directors of 'Endgame,' Joe Russo and Anthony Russo we know how Chris Hemsworth felt about 'Fat Thor.' When we saw the hammer-swinging hero with a different physique, we were quite taken aback, and we wondered how Chris felt about it. Fortunately, we know now. In a recent interview with 'Sirius XM,' the Russo brothers disclosed that Chris Hemsworth was all for 'Fat Thor,' as he was totally open to the idea. They said he was ready to take the character to a new direction.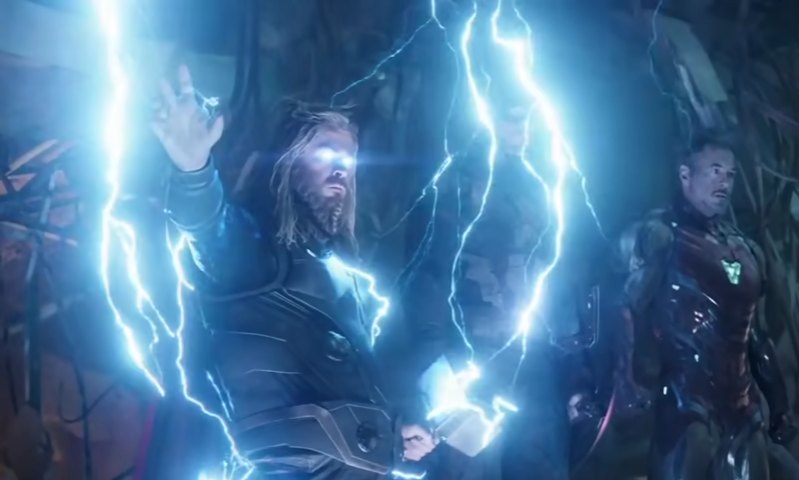 Joe Russo said:
" Hemsworth is up for anything. He likes to take risks."
Anthony Russo continued from there explaining that they put a call through to discuss Thor's journey in 'Endgame' and how his character would end up. The incipient conversation took place a while before 'Endgame,' and it's antecedent 'Infinity War' was filmed. This means that the Russos and Chris Hemsworth knew quite well what Thor would look, feel and act like in the epic ensemble movie.
Anthony Russo said:
"Before the script was ready when we called him to pitch the character arc. He was either still finishing or had just finished Ragnarok. But he was so energized with the work he had done with Taika (Waititi) in that movie in terms of coming up with a comedic and irreverent Thor."
Anthony's brother, Joe Russo finished off saying,
"And we were like 'wait until you hear what we have for you.'"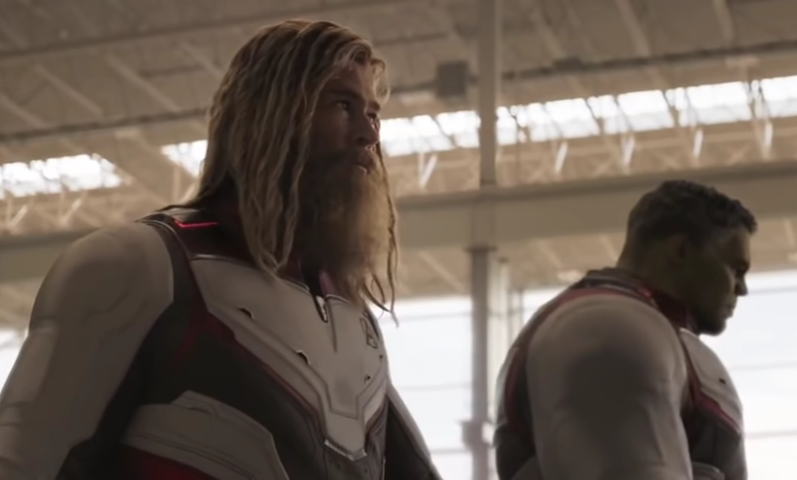 WHY DID CHRIS HEMSWORTH AGREE TO FAT THOR?
Chris Hemsworth could not reveal much about what was going on with Thor in 'Endgame,' or give detailed information about the hero's metamorphosis until the movie premiered in late April. Nonetheless, he did offer a teeny-weeny cue to 'USA Today' before the picture came out.
The Australian actor told the outlet that he and the Russo brothers had many deep talks about Thor's evolution from the god of thunder with lightning coursing through his veins to a self-conscious guy that fellow avengers make jest of by saying he has Cheez Whiz flowing through him instead. Although Chris Hemsworth couldn't disclose at that moment specifically what it was at the time, he did explain that he "wanted to do something different," and push Thor's limits in 'Endgame.'He told 'USA Today' that:
"(The Russos) were on board and we sat for many hours and days and discussed kind of how far we could push it and what we could do differently."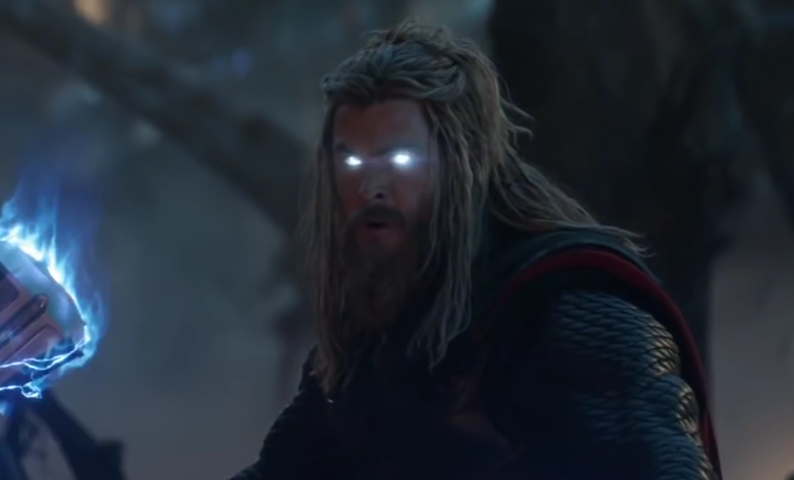 'FAT THOR'
Fat Thor is definitely different from any version of any hero fans have seen in the Marvel Cinematic Universe before. It is a move that needs to be applauded taken by Chris Hemsworth and the Russo brothers, although it caused a breach in the Marvel fandom.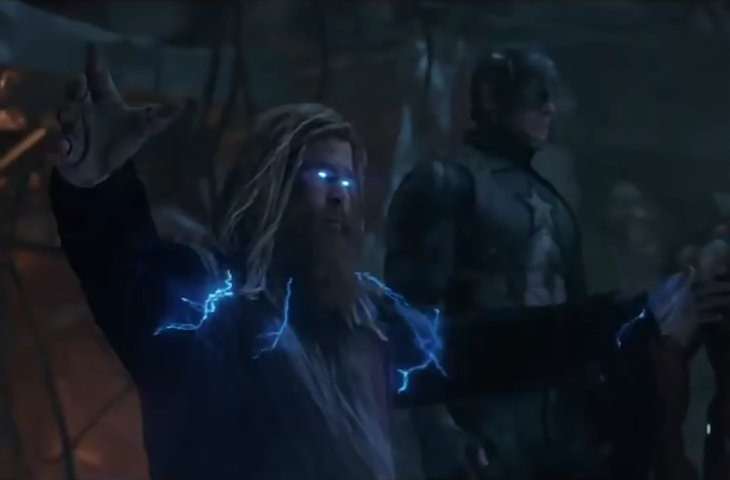 It is evident that the reason behind the decision of Fat Thor is good willed. It is an action taken by the 'Endgame' crew to portray Thor in a different light. They intend to make a point about how everyone handles depression and guilt in their own way. They also want to point out that there's not one perfect way to be a superhero.
THE REASON FOR 'FAT THOR'
One lesson everyone should learn from Fat Thor in the movie is that he didn't need to shed the extraneous fat he accumulated over the five years of post-snap. He didn't need to go through the fat-to-fit transformation to boost his self-confidence, or to prove to others that he is still a superhero.
Instead what he did was summon his hammer Mjolnir to fight the cruel battle against Thanos at the concluding part of 'Endgame.' He may not look the same way he used to, but he is still as strong as ever. We believe that is an important message sent to the audience.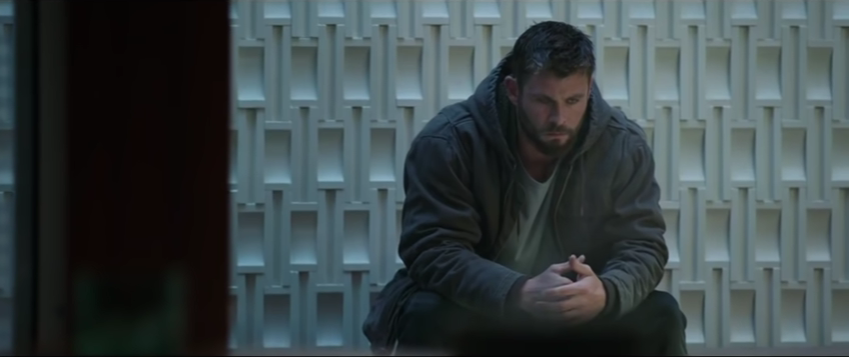 WHY FAT THOR?
Anthony Russo said in a recent interview:
"We find 'Fat Thor' as inspiring as any version of Thor because he's so relatable. It's a very human version of the character."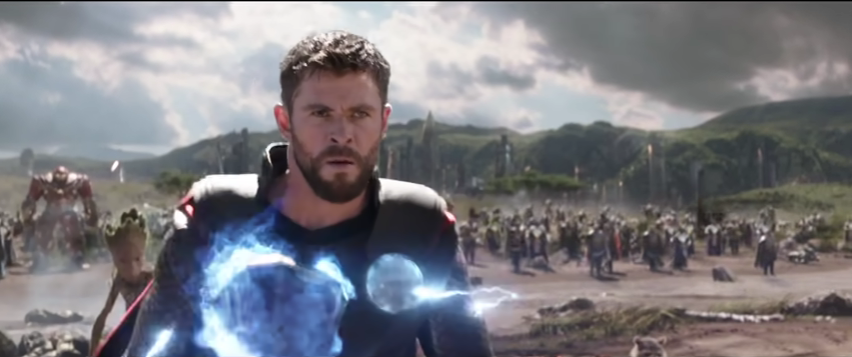 Avengers Endgame screenwriter Christopher Markus explained:
" We leave him at the end of the movie. Even though he is emotionally resolved. We fix his problem, and it's not his weight… And I think he's the ideal Thor at the end of the movie and he's carrying some weight."
This is to the point that you don't have to be in a particular way; you can defy stereotypes and still be wonderful. Just as our Thor superhero isn't all muscles and packs, but could still fight to protect the Earth.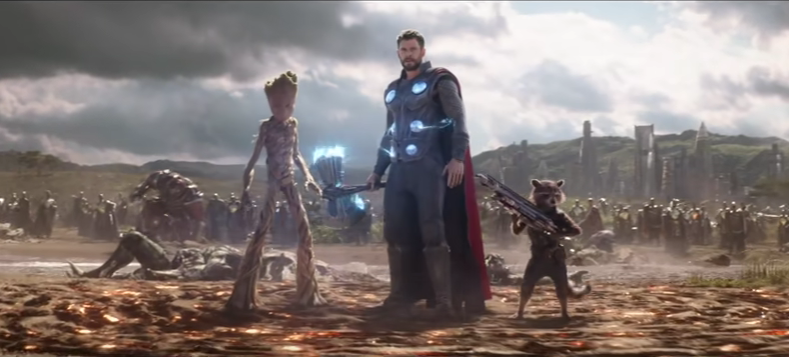 WOULD WE SEE FAT THOR AGAIN?
It appears Thor is positioned to return to the Marvel Cinematic Universe with 'Guardians of the Galaxy' vol. Three given how he ended up in 'Endgame.' The Russos did note in the 'Sirius XM' interview that it's absolutely up to director James Gunn if Thor will play a part in the upcoming movie. However, if he does, it seems like his big belly and bushy hair might come back with him too.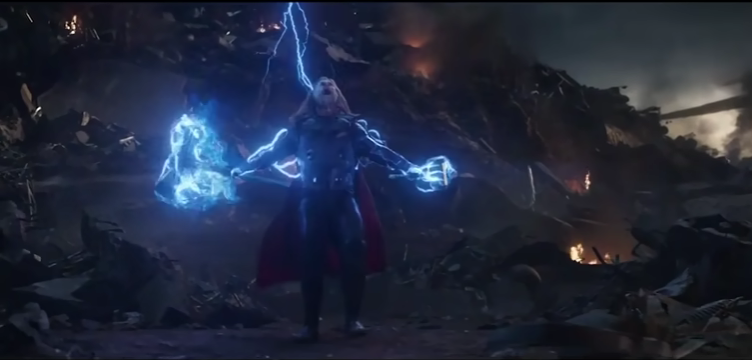 We absolutely love Chris Hemsworth and appreciate his excellent acting skills. We've never seen this side of him, and we're glad we did. What do you think about Fat Thor? Do you have any reservations about Fat Thor? Did you learn anything from the depiction of Fat Thor? Tell us all you think in the comment section, and share this article with an MCU fan today.
Source: Youtube/Looper
Get Excited With More Marvel Articles Here: