Rumours Are Spreading That Baby Archie Is Older Than Royal Fans Think
The Duke and Duchess of Sussex announced the birth of their child, Archie Harrison Mountbatten-Windsor, on May 6, 2019. However, as the internet has been known to do, there is a lot of speculation about the baby's real birthday. Some people believe that Archie was actually born two weeks before the announcement. Let's find out why!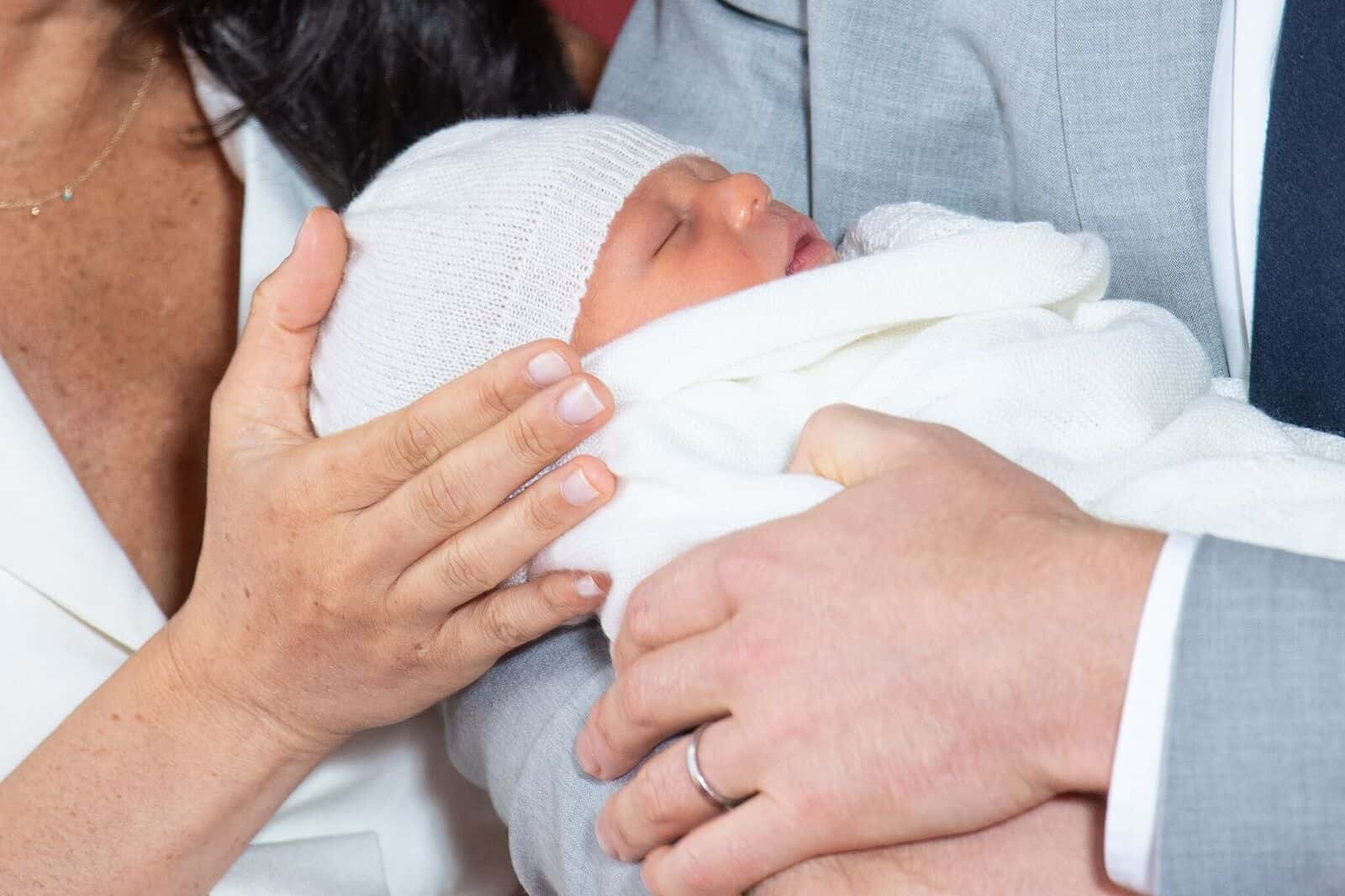 AN OLDER ARCHIE
In the early hours of Monday, May 6, the royal family announced that Meghan Markle had gone into labor, and a few hours later, the Sussexes revealed that it was a boy. The couple introduced their child to the world on Wednesday, May 8 as well as the baby's name. Royal fans were extremely happy with the original choice of Archie, although those who placed bets might not have been that pleased.
That Sunday, Meghan was able to celebrate her first Mother's Day along with her own mom, Doria Ragland, and her baby. They even posted a beautiful picture of their child, honoring the late Princess Diana in the process. Since Archie's birth, the online world has been preoccupied with the newest royal arrival, and some people had time to speculate.
A new theory suggests that Archie is older than the Sussexes claimed. It all started during the press conference at Windsor Castle on May 8. While photographers snapped away at little Archie and questioned the Sussex couple, Harry had to answer a query about who Archie takes after. The prince said,
"Everyone says that babies change so much over two weeks, so we're sort of monitoring how this changing process happens over this next month really."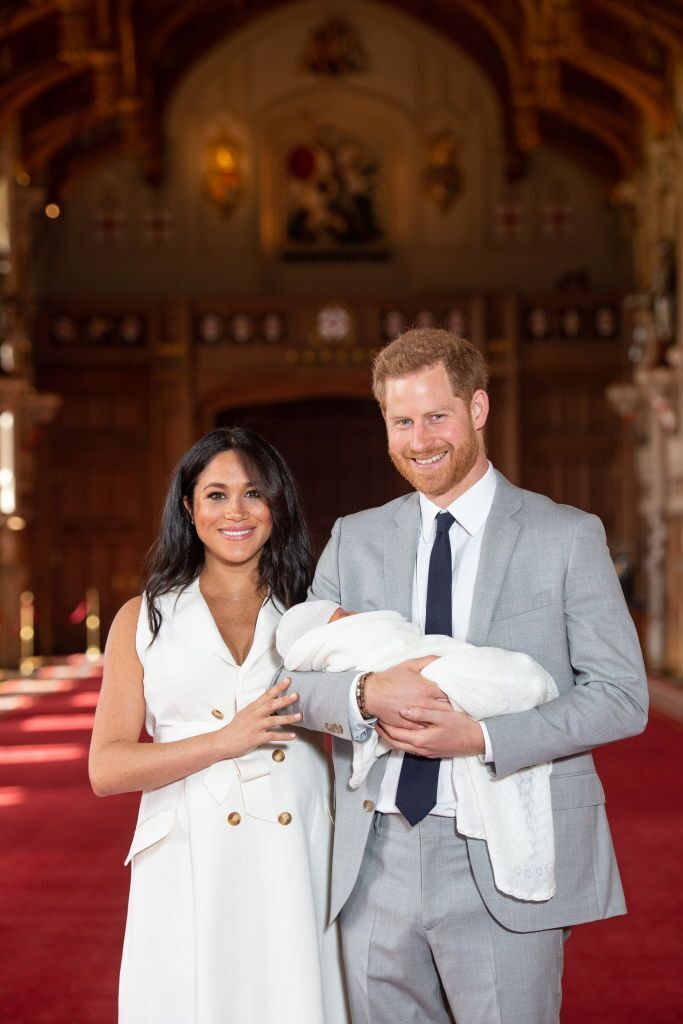 "But his looks are changing every single day so who knows," he added. "Parenting has been amazing. It's only been what two-and-a-half days, three days but we're just so thrilled." It seems like nothing major, and most people, especially experienced parents, would think that it is still too early to say if Archie looks more like his mother or his father.
However, according to a report from The Sun, others took Harry's words to have been a blunder, and that he accidentally revealed that his son was born two weeks before that date. One Twitter user posted something on Meghan and Harry's photo,
"Did Harry just say the baby 'has changed over the last two weeks'?"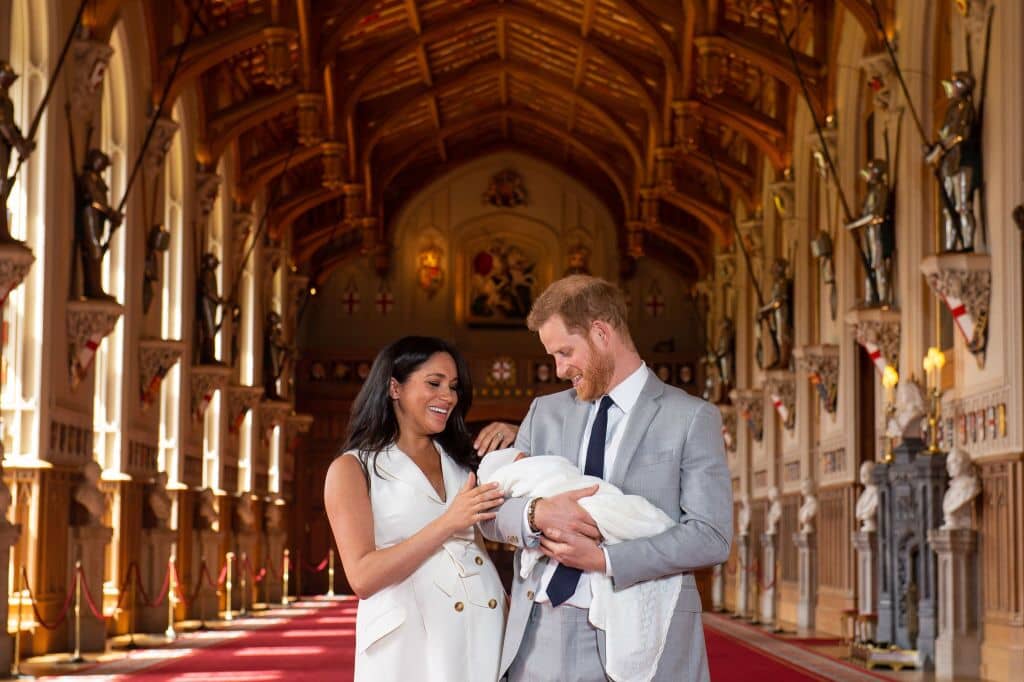 Another person online added,
"Harry just said 'babies change a lot in two weeks!' Slip of the tongue."
If the rumor is true, which is not that plausible, then Archie would have been born around Easter Sunday, April 21st. According to SheKnows, Meghan was not in attendance at the Easter service that day, but Harper's Bazaar wrote that Prince Harry and his brother Prince William, as well as Kate Middleton, went.
MORE EVIDENCE
Another interesting detail that makes people think that Meghan and Harry could have had Archie way before his introduction at Windsor Castle's St. George's Hall is that, a week after Easter Sunday, the Queen visited the couple at Frogmore Cottage, and this also started rumors about the possible birth of the newest royal baby.
However, it is very unlikely that the recent speculation about baby Archie is true. After the Duke and Duchess of Sussex announced that they wanted to "keep the plans around the arrival of their baby private", people have questioned their motifs. Prince William and Kate Middleton had three traditional births at St. Mary's Lindo Wing, with the proper protocol.
The Duchess of Cambridge has emerged from the Lindo Wing at St Mary's Hospital after giving birth to her third childhttps://t.co/PnbGyOvkvr pic.twitter.com/daalHoSDaH

— The Telegraph (@Telegraph) April 23, 2018
Now, Prince Harry and his wife wanted to do something different, and some people had to put a darker spin on the tale. Archie Harrison is seventh in line to the throne, unlike his cousins, Prince William's children, who are much closer to becoming future rulers. The Duke and Duchess of Cambridge were very open about their children's births because it was the norm and their children are directly in line.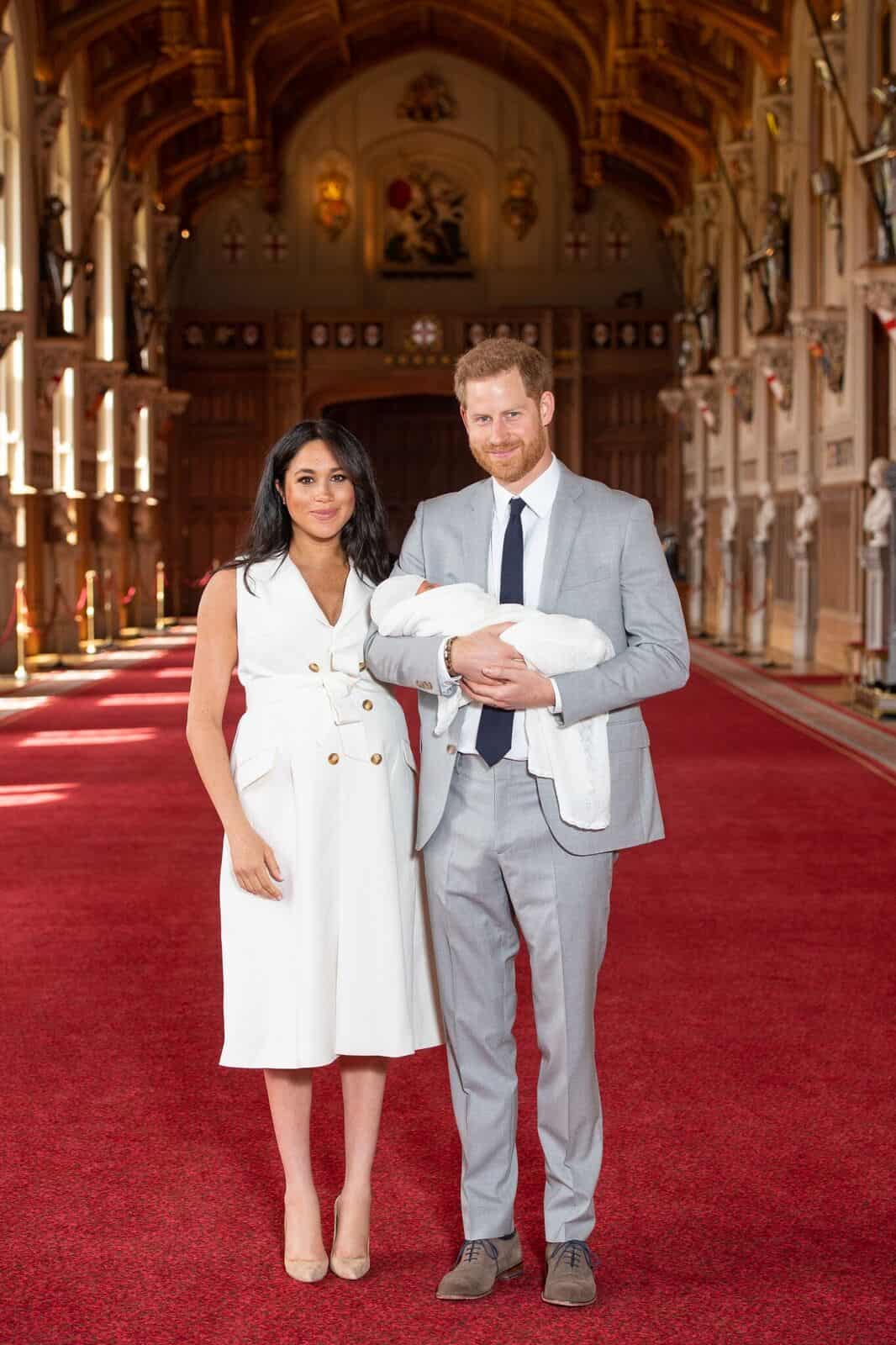 However, Prince Harry and Meghan do not have to face that kind of pressure. Additionally, the former actress is much different than all the other royal ladies, and probably wanted something more private for her first child, although it was still a media sensation. It doesn't mean that they are hiding due to a nefarious agenda or anything.
Some people simply do not want their business all over the place, especially after all the malicious rumors that the couple faced while the duchess was pregnant.
FANS HEAR WHAT THEY WANT
Some people might have misunderstood Harry's words, mainly because reports will always search for something juicy and interesting. It is not that crazy to think that Harry said that his child had changed so much in the last two weeks, but instead, the Duke of Sussex was expressing excitement about the coming two weeks and how Archie would change in that time to look like him or Meghan.
Additionally, while the couple has enough money to hire trustworthy people and make them sign NDAs, it's unlikely that someone close to them could have witnessed that birth and not blabbed about to the press it immediately. The royal family can keep many secrets, but the arrival of a new baby is not one of them. Everyone is happy about the new baby!
Meghan could have missed out on the Easter service because she was almost due for the birth of her child. Things would have turned into a dramatic media frenzy if the former actress had arrived at the event, and suddenly her water broke. Additionally, we know from Harry's meeting with the press on May 6, that his wife was actually "a little bit overdue".
Therefore, the most logical conclusion is that the Duchess of Sussex was on maternity rest until the birth of her child just in case. On the other hand, Queen Elizabeth II's visit to Frogmore Cottage could have been just to see their new home, and how everything was going with the pregnancy. There's nothing shady about visiting your family members.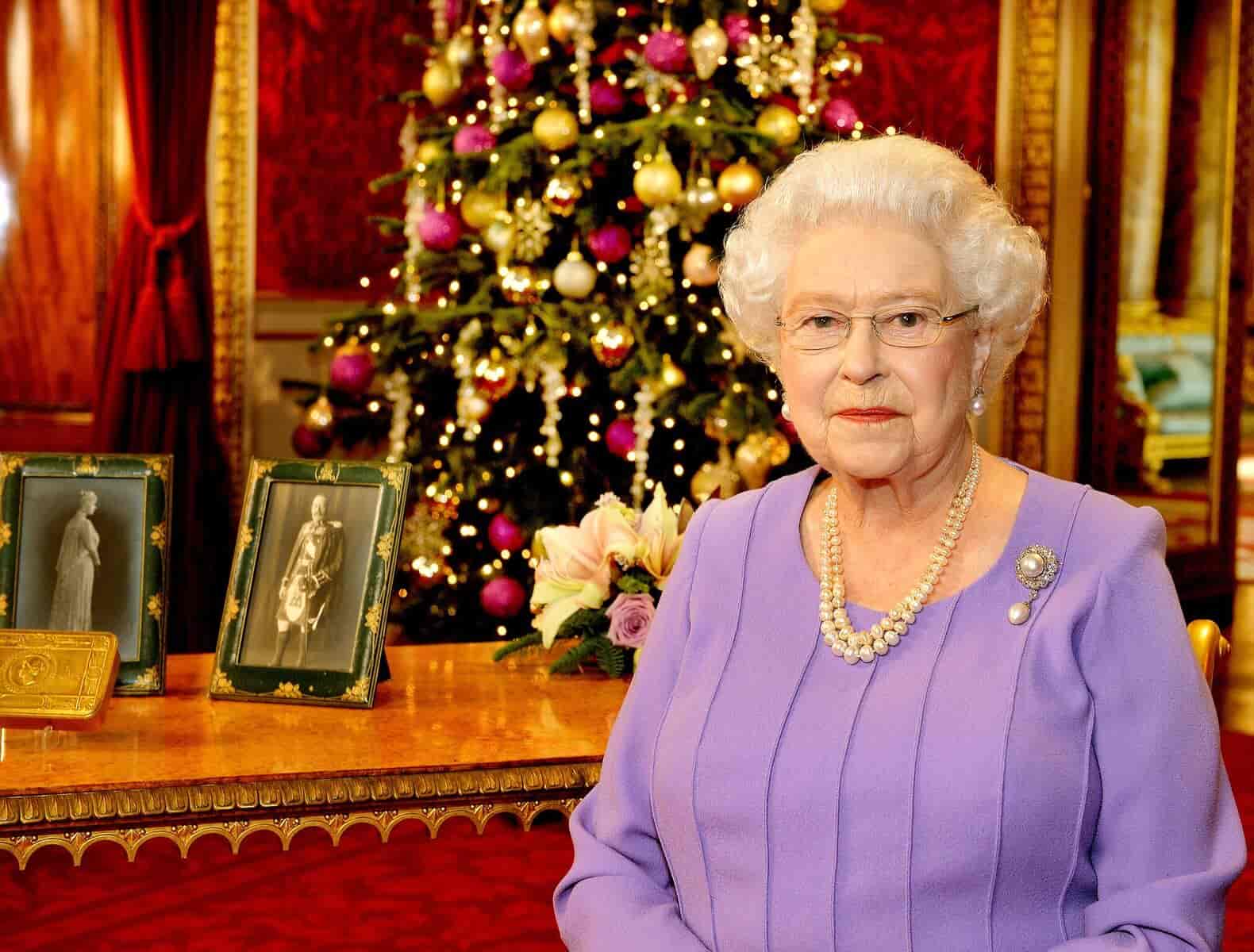 The only thing that matters is that Archie is healthy and his parents are ecstatic. Let us know what you think about Harry's confusing words. If you liked this article, share it with your friends who celebrated the new baby's arrival. See you next time!
Source: Youtube/Nicki Swift, The Sun, SheKnows, Harper's Bazaar, People,
Related: