Archie's Life To Change Dramatically When Prince Charles Becomes King
For months royal followers and experts had been questioning whether Prince Harry and Meghan Markle were going to have a son or daughter. Once the public discovered that they had a son, the next thing people wondered about is what will be his name. Then, one week ago, the royal couple announced that they named him Archie Harrison Mountbatten-Windsor but we still have more questions.
What people want to know now is if Archie Harrison will ever have a title like his cousins Prince George, Prince Louis, and Princess Charlotte. Well, Baby Sussex could get a regal one when his grandad, Prince Charles, becomes king. Here is what that title will be and the reason Meghan and Prince Harry may not want it.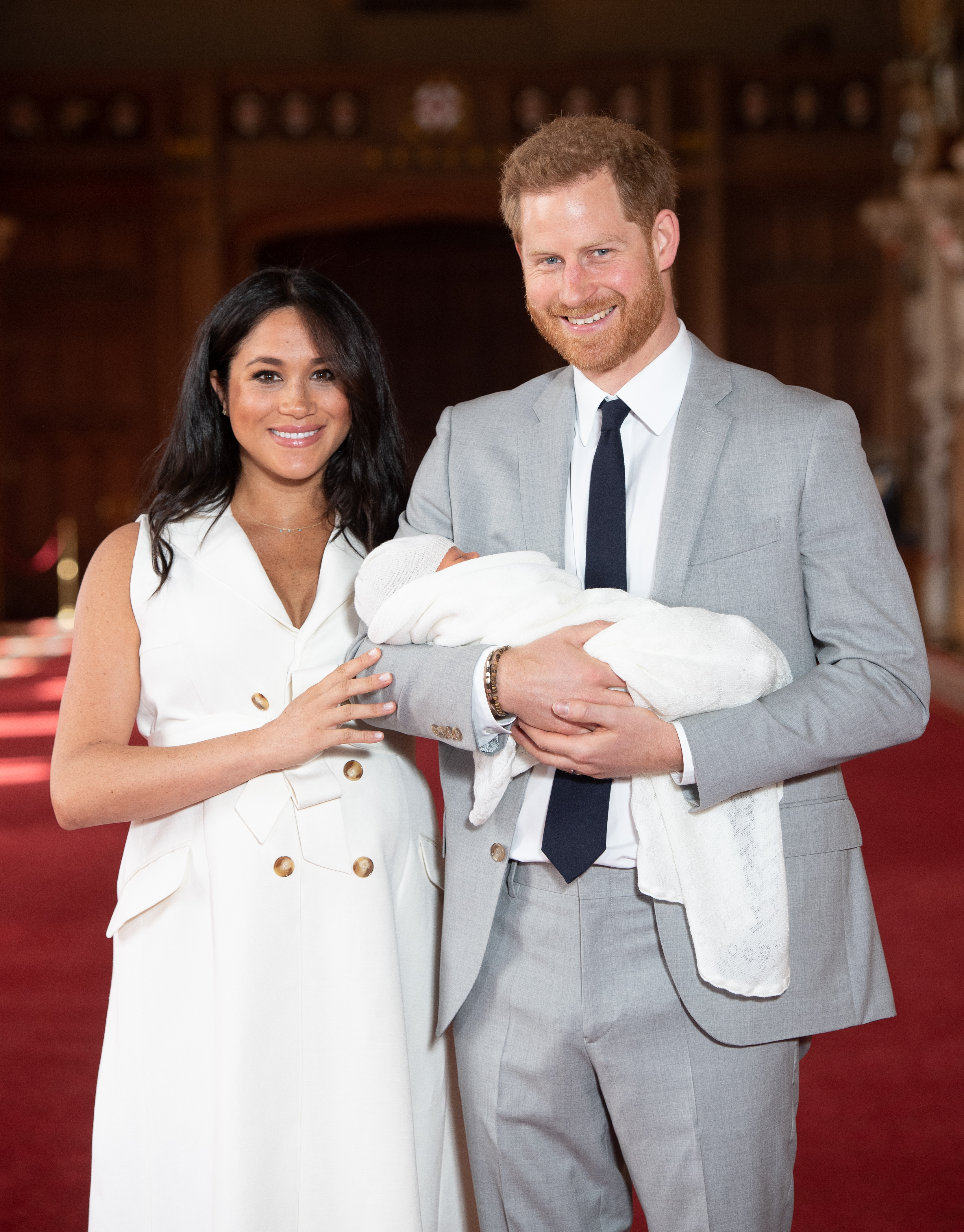 WHAT ARCHIE'S TITLE COULD BE WHEN PRINCE CHARLES IS KING?
Baby Sussex does not have a title at the moment. His parents could have picked 'Earl of Dumbarton', which is one of Harry's subsidiary titles, but instead chose to just have his name styled as Master Archie Mountbatten-Windsor. Though, he will be eligible for another royal title when Prince Charles ascends the throne.
Managing editor of Majesty magazine, Joe Little, spoke to People and revealed that "As the grandchildren of the Sovereign they have the right to be upgraded to the style of His or Her Royal Highness. But that begs a question of whether Harry and Meghan want that."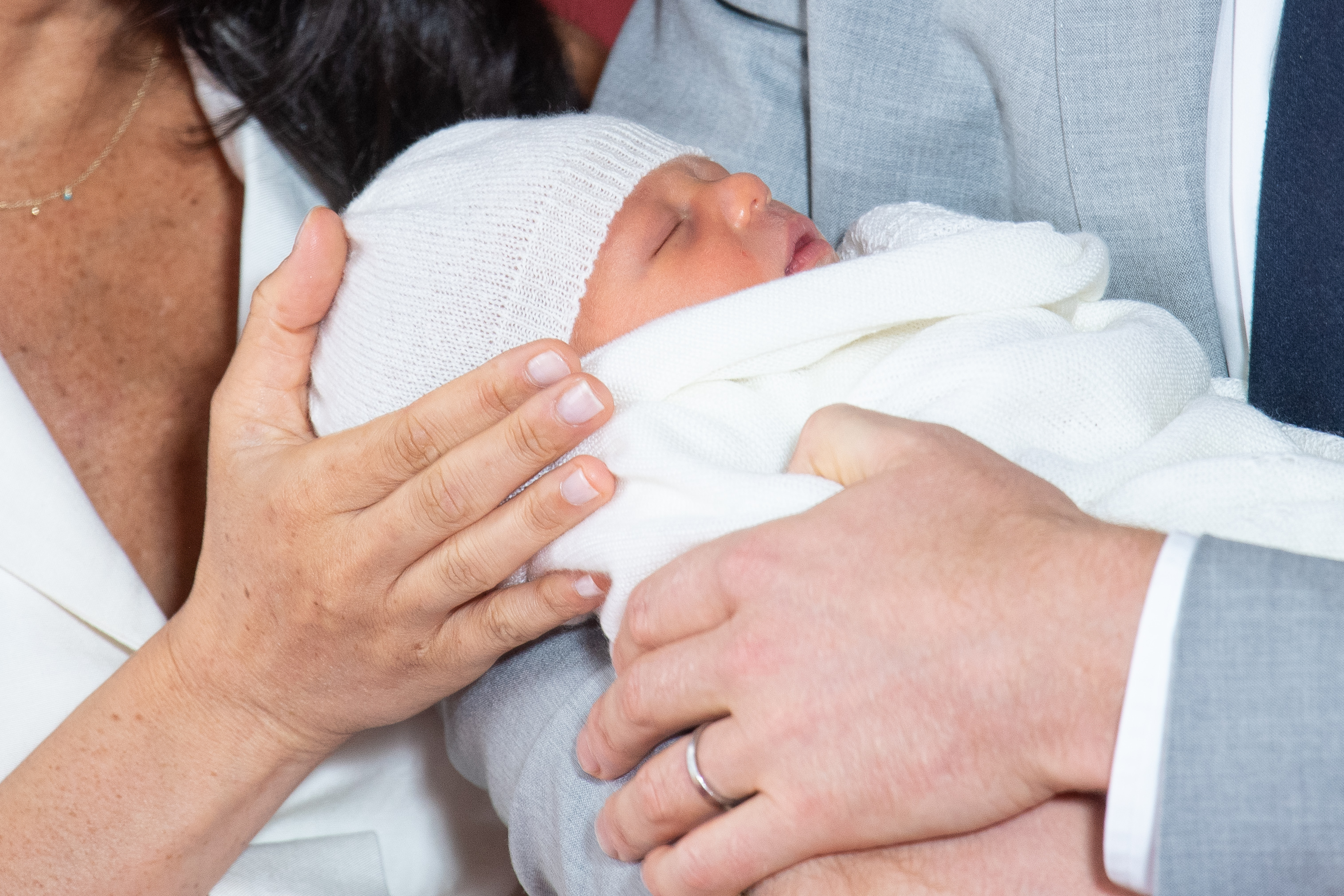 WHY PRINCE HARRY AND MARKLE MAY DECLINE THAT
While Archie Harrison could use the "prince" title when his grandfather is king, there are some doubts that he ever will. That is because it is believed that his parents want to raise him up more like a private citizen. Royal historian Carolyn Harris told Town & Country:
"Archie will be able to use the title of HRH Prince when Charles becomes king. But it is possible that he will not use this title. Archie will not be able to pass the title of prince or princess to his children as they will be another generation removed from the sovereign, but the title of Duke of Sussex will pass to Prince Harry's male-line descendants."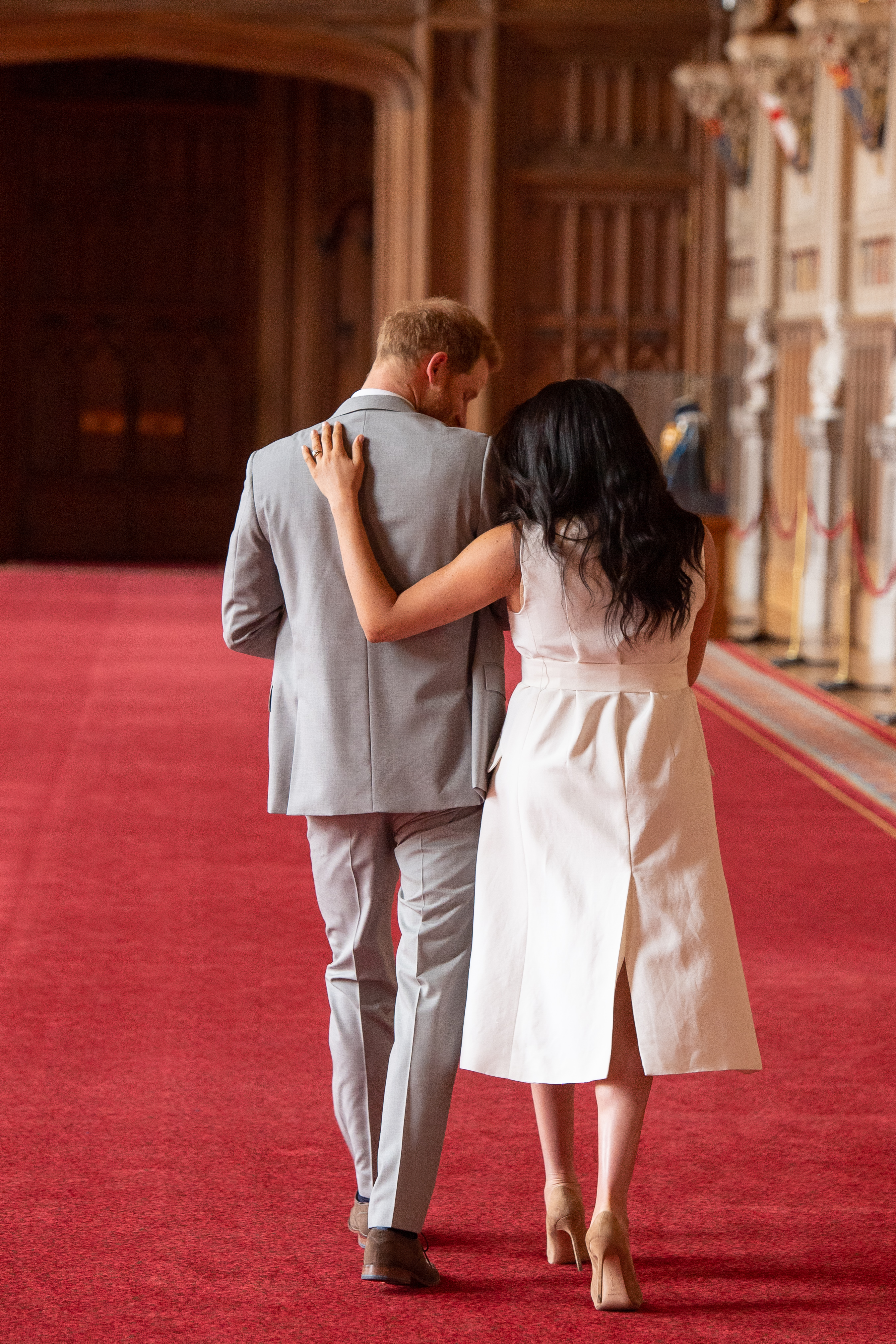 If Harry and Meghan decline that HRH title for their son, they wouldn't be the first to do so. That is exactly what Harry's uncle, Prince Edward, and his wife, Sophie, decided on so their children could have as normal of a childhood as they possibly can.
"I do not think that Baby Sussex will be a Royal Highness at any time in [his] life. And why do they need to be? With the immediate core of working royals this child or [future] children are not going to be working members of the royal family, so why lumber them with the HRH!" Little said.
Another royal who rejected any titles for her kids because she wanted them to lead more private lives is Princess Anne. Even though her son and daughter were not eligible for titles when they were born, The Queen offered to give them courtesy titles. However, Princess Royal declined.
DOES IT IMPLY THAT ARCHIE WOULD HAVE TO BOW TO HIS COUSINS GEORGE, CHARLOTTE, AND LOUIS?
Since Archie is unlikely to ever be the monarch will he have to bow to his cousins Prince George, Prince Louis, and Princess Charlotte?
Given Archie's distance from the royal throne, he will grow up much differently from the Cambridge kids. But, despite the differences in their upbringing, Archie Harrison is the first cousin to George, Charlotte, and Louis. Kate Middleton spoke earlier about how special that is.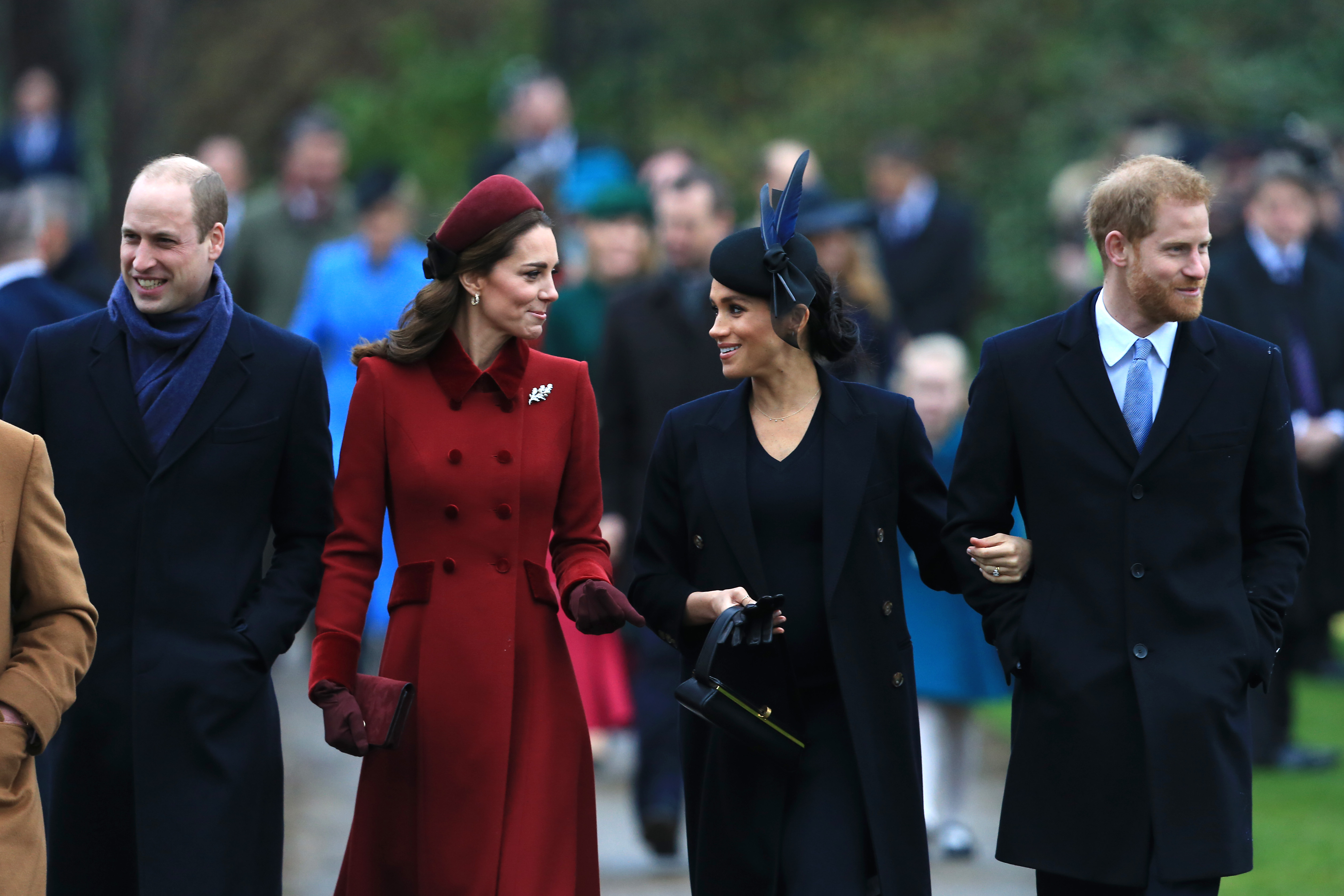 "It is such a special time to have little kiddies," she told a fan during a walkabout. "And now a cousin for George, Charlotte, and Louis as well! It will be really special."
As the children of the two most popular princes in the world, they will always share a bond that few can understand. And while they will likely be very close, fans are questioning if Archie will be expected to bow to his royal cousins. Because Archie is further down the chain of succession than Louis, Charlotte, and George, the answer is yes he'll have to bow to them at some point except the queen changes that.
As of right now, Archie doesn't have a royal title since his full name is styled as 'Master Archie Harrison Mountbatten-Windsor'. Nevertheless, his great-grandma could give him HRH status.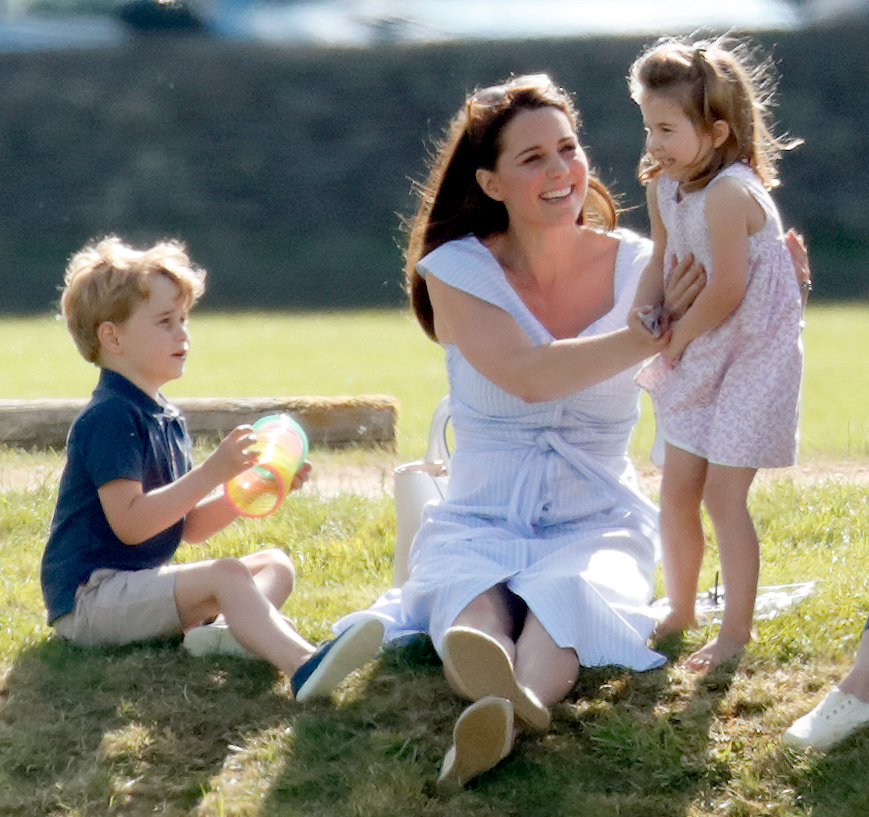 "If the queen allows them to be styled HRH then they will not need to bow to their royal cousins, however, if the Queen doesn't, then they will be expected to bow or curtsy to princes George, Louis and Princess Charlotte."  "The royal baby will not be a prince nor a princess unless the queen allows it,"
Grant Harrold of The Royal Butler said about Harry and Meghan's son and any future kids they have. He also noted that Prince Charles could as well give Archie 'prince' status once he becomes the king.
Read More:
Queen Elizabeth is not happy about Meghan Markle modernizing royal tradition.
DOES MEGHAN HAVE TO CURTSY TO GEORGE, CHARLOTTE, AND LOUIS?
As for who Archie's mom has to show the royal sign of respect to, those rules are a bit fuzzy. "Blood princesses" like Eugenie, Anne, and Beatrice are given precedence over ladies who have married into the royal household. That would imply Meghan would curtsy to them as well as to Charlotte when she is a little older and fully understands what is going on. As for the boys, some believe that the Duchess is required to curtsy to anyone who has "Prince" in front of his name which includes Prince Louis and Prince George.
But, according to Hello! "Members of the British royal household don't bow or curtsy to each other, but [only] to The Queen and other visiting foreign royals." So Meghan will eventually have to curtsy to her brother-in-law and sister-in-law as well as one and perhaps all three of their children.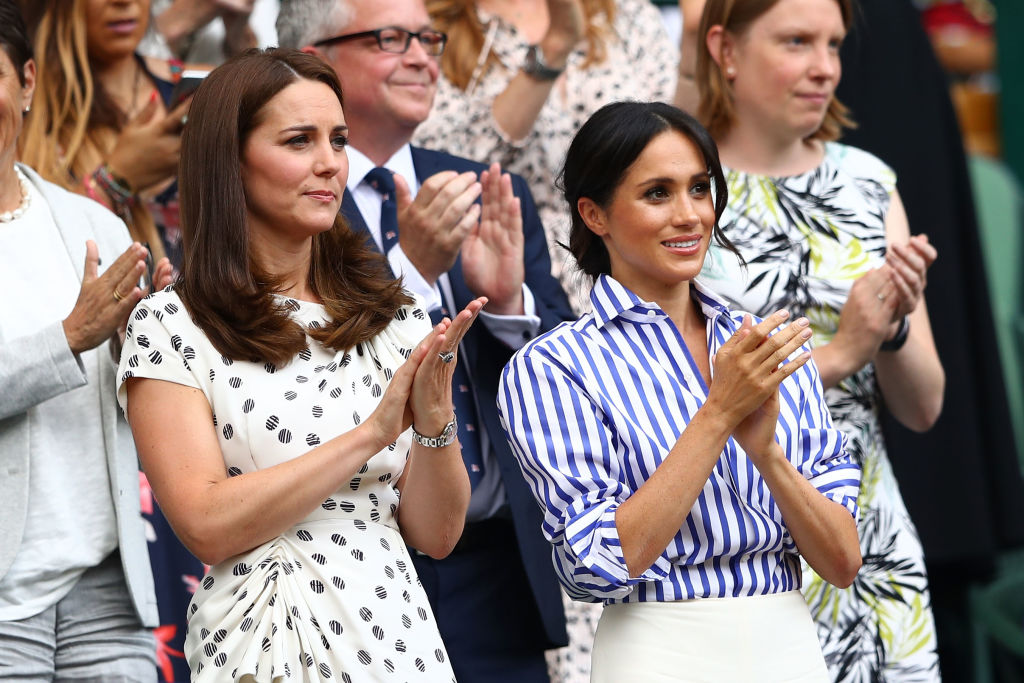 What do you think about Archie Harrison Mountbatten-Windsor not being given a royal title? And what's your take on Harry and Meghan wanting a normal life without royal duties for their son? Tell us in the comments section and please share this article with other fans of the royal family.
Source: CheatSheet, Hello!
Related: