18 Smartest "Big Bang Theory" Episodes That Everyone Enjoyed The Most
You do not have to be a geek to enjoy science! 'The Big Bang Theory' is one of our favorite TV show. We not only get to experience the goofiness of some of our favorite characters, but we also gain knowledge about real scientific theories. There is hardly any fan of the show who hasn't shown off his or her understanding of  Schrödinger's cat or try to know more about supersymmetry theory. If you are a big fan of the show, get ready as we share with you, 18 smartest 'Big Bang Theory' Episodes.
SEASON 1-"THE LUMINOUS FISH EFFECT"
TV Science: Sheldon is laid off from his job after he calls his Caltech boss an idiot. Since he is no longer busy with work, he uses his free time to try out various experiment. He tries loom weaving, frying to perfect scrambled eggs, and "glowing fish."
Sheldon reasons that he could invent "fish nightlights," If he inserts the DNA of a luminous jellyfish into a mini fishbowl resident. He tries it, and it was a success. As he retires to bed that night, his room is lightened up by a glowing little fish in a bedside-table blow.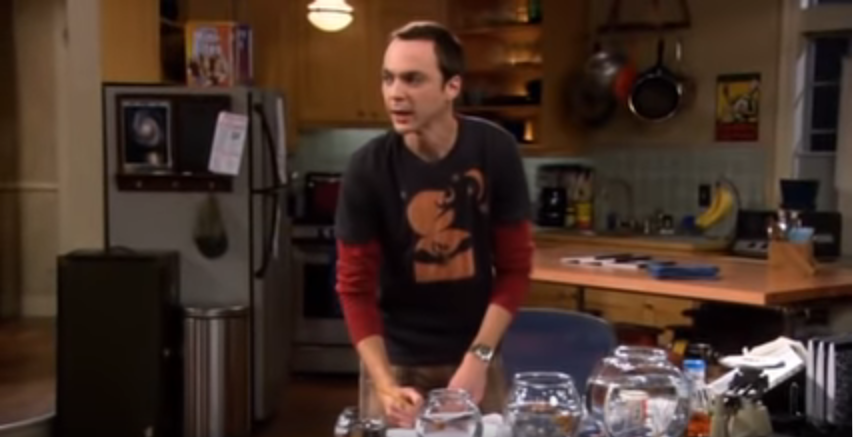 True Science: Apparently, glowing fish aren't just fictional. GloFish became a real product in 2013. It was made accessible in various colors and was sold in the United States. Varieties like danios, tetra, sharks were made available in Electric Green and Galactic Purple.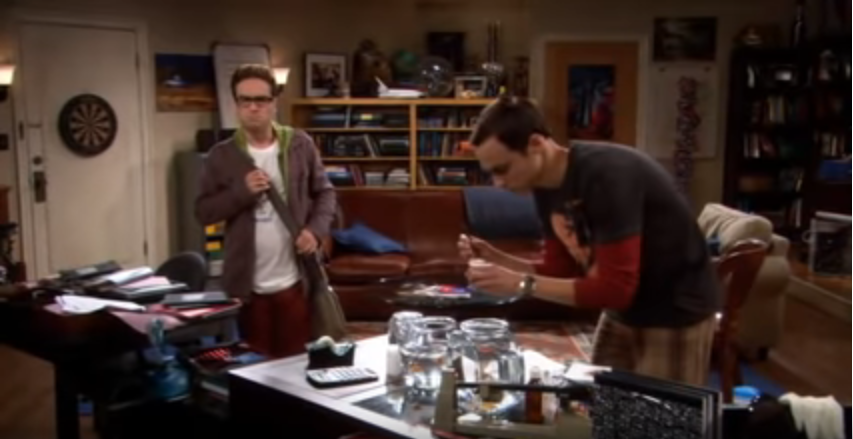 SEASON 1 -"THE MIDDLE-EARTH PARADIGM"
TV Science: The fellas are invited to Penny's Halloween party. At the event, Sheldon aspires to win a prize - an outfit meant to represent the Doppler Effect. It's a brilliant dress up, but only his pals know what he is paying acknowledgment to change in the frequency of waves in relation to a moving source.
True Science:  A similar Doppler Effect costume is available for sale online.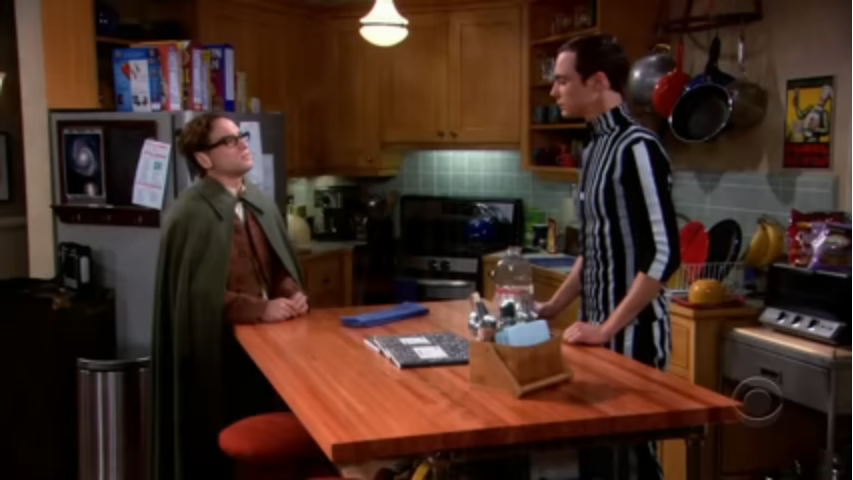 SEASON 1 -"THE TANGERINE FACTOR"
TV Science: We bet many people were able to understand the Schrödinger's cat thought experiment because of the show. Penny was also in the dark about Edwin Schrödinger, the Austrian physicist's idea. The test is centered around a cat placed inside a box with a vial of poison that will break open at a random time. The cat can be regarded as both being dead or alive until the box is opened.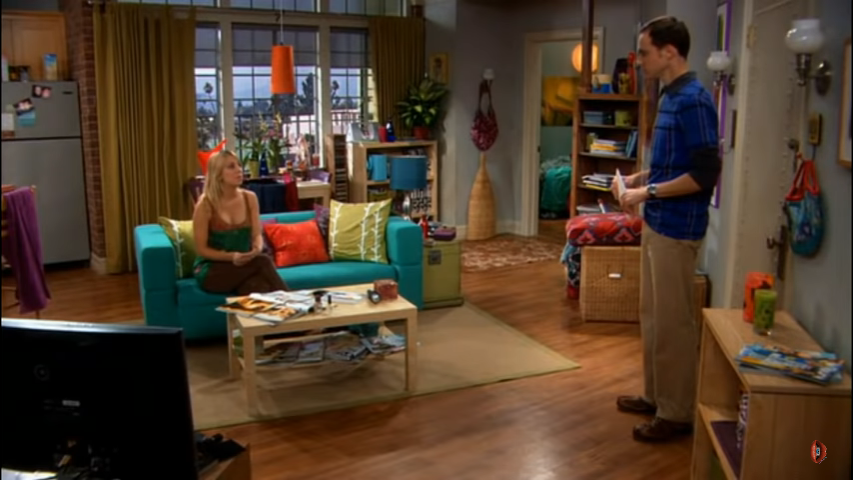 Sheldon narrated the theory to Penny as a means to aid her decision about going out with Leonard or not. She was concerned that going out with Leonard could affect their friendship. Leonard was also worried, and he approached Sheldon. He instantly understood Sheldon's advice when he gave Schrödinger's cat as a means of counsel. Eventually, both Leonard and Penny went for the date and were ready for whatever would happen after.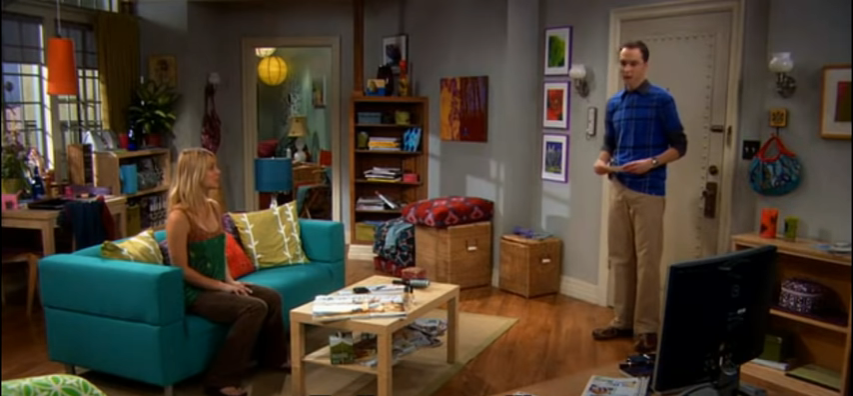 Additional Science: Schrödinger's cat experiment came up several other times on the show. Notably, in the Episode "The Codpiece Topology" -Season 2, Penny explained the concept to a new date -Eric, who thought the physicist was a Peanuts character.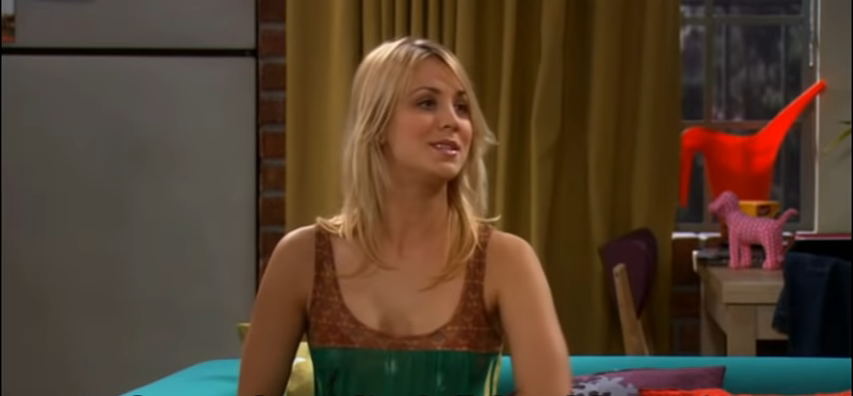 SEASON 2-"THE WORK SONG NANOCLUSTER"
TV Science: On this Episode, Penny has lost interest at working at The Cheesecake Factory. So, she opts to start her own business, creating "Penny Blossoms" hair barrettes. She successfully makes some sales, but when she balances her account, she sees that she is not making enough cash. Luckily for Penny, Sheldon and the other gang maximize their understanding of online marketing, advanced adhesives, and rhythmic work songs to help yield, for her business. It worked out well as she finds herself with 1,000 sparkly hair accessories to deliver.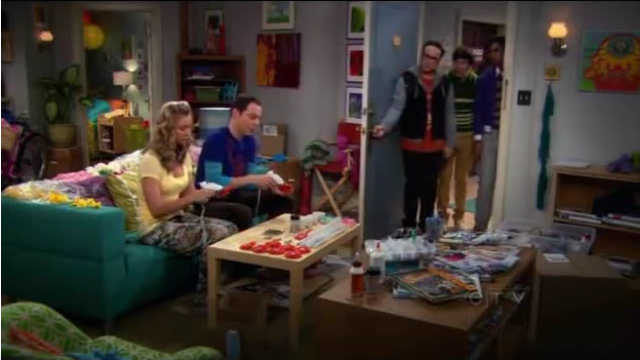 True Science: It feels exciting to see Penny's breakthrough for her business. However, not all marketing experts were impressed. They believe that Penny getting an order for 1000 pieces of merch a few minutes after her online store went live, is impracticable.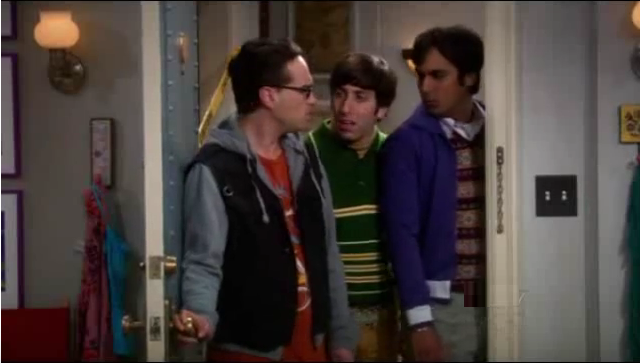 SEASON 2- "THE CLASSIFIED MATERIALS TURBULENCE"
TV Science: Howard completes a space toilet that will be installed at the International Space Station. However, he later notices that he made a mistake that will make the toilet malfunction. He pleads with his friends to aid him in fixing the problem before NASA finds out, and they agree.
Howard discovers that failed trials with spare parts plus Mrs. Wolowitz's dense meatloaf serving as the faux poo can solve the problem. However, the episode's title tells us the truth, when the ISS folks sent to NASA that they need to go for an "unscheduled spacewalk."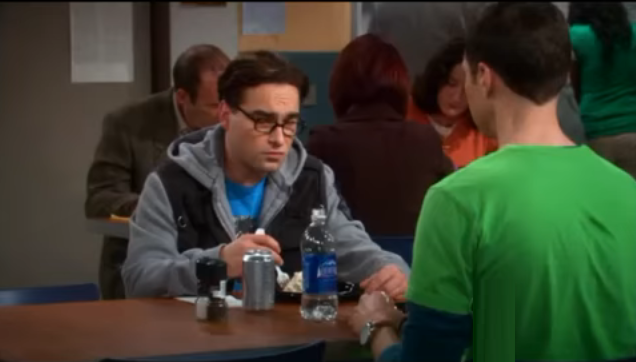 True Science: When Howard brings the space toilet to Leonard and Sheldon's apartment to work on, he also comes along with a box of supplies that resembles the things the astronauts on the ISS have. This is an adulation to the scene in 1995's Apollo 13. In the scene, Ken Mattingly, and the NASA team have to develop an improvised repair for emergency harm caused by an oxygen tank explosion. They had to make this happen by using only the materials that look like the supplies, Jim Lovell, Jack Swigert, and Fred Haise had on their craft.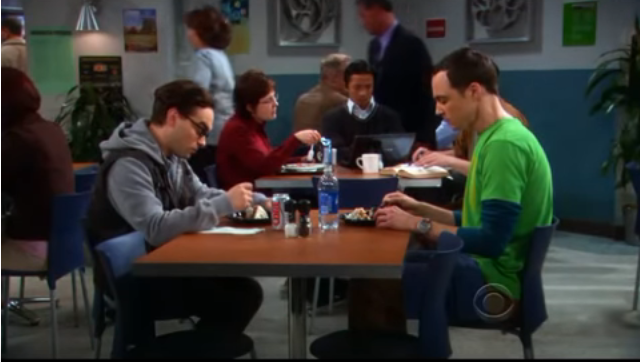 SEASON 2 - "THE MONOPOLAR EXPEDITION"
Sheldon is the winner of a National Science Foundation grant. His prize is a three-month, all-expenses-paid trip to the North Pole. There, he would endeavor to detect magnetic monopoles. Achieving this feat will help Sheldon prove the string theory. Sheldon tells Leonard, Raj, and Howard to go with him. To brace for the cold temperature, he asks Penny to get them a pass to the Cheesecake Factory's walk-in freezer.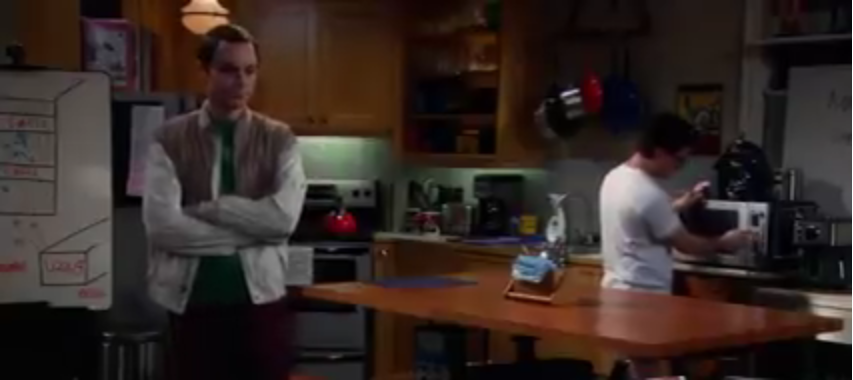 They realize that the biggest problem wouldn't be the weather, but having to stay in the close quarters with Sheldon. They discover that Sheldon wants them to follow all his rules and call him 'Sir.'
True Science: Sheldon didn't succeed in finding the magnetic monopoles. In the real world, scientists are still on the lookout for magnetic monopoles.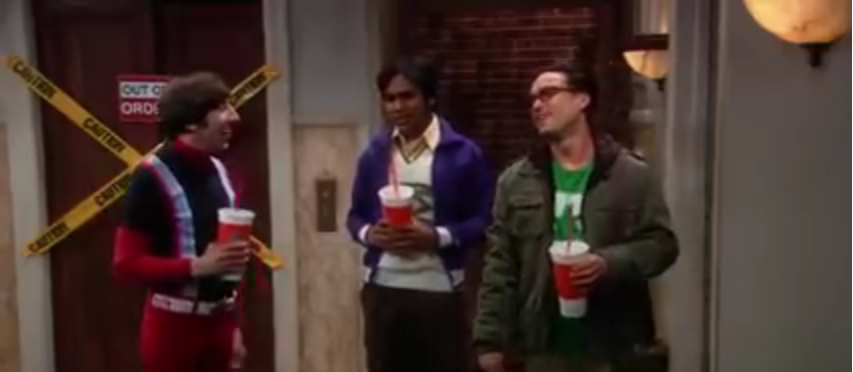 SEASON 3 - "THE GORILLA EXPERIMENT"
Penny tells Sheldon to teach her the basis of subatomic particles because she wants to be able to talk to Leonard about his work. Sheldon agrees, and finally shows her what she needs to know after lots of digressions. During a group dinner, Penny gives her comment about Leonard's ongoing project. The opinion she provides is that of Sheldon, who feels Leonard's work is gotten from a completed project by Netherlands scientists.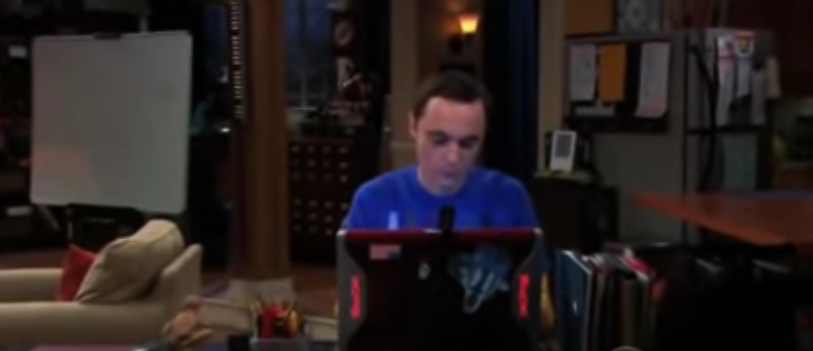 True Science: The episode tag affirms  Sheldon's belief that if Koko the gorilla could be introduced to sign language, he should be able to teach Penny fundamental physics. Penny isn't impressed by it but accepts to be Koko. Then Sheldon gets more derogatory; he tells Penny:
"Not likely. Koko learned to understand over 2,000 words."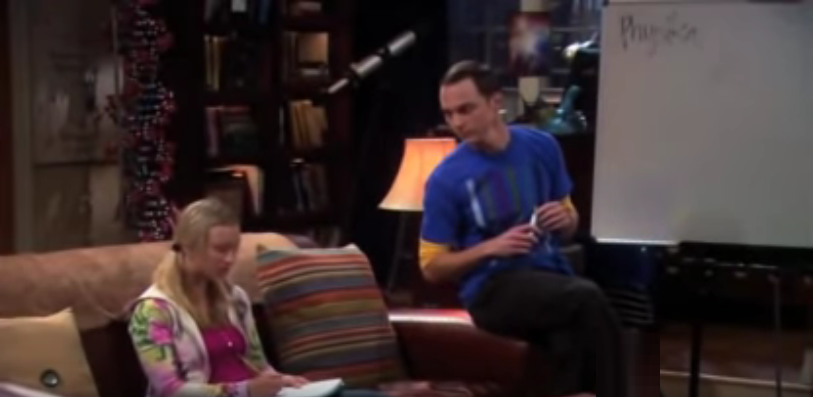 SEASON 3 - "THE EINSTEIN APPROXIMATION"
TV Science: Sheldon isn't making any headway while trying to solve a physics challenge - "Why electrons possess no mass when traveling through graphene." Due to this, he goes for days without going to bed. He starts using any material to represent electrons so he can find a solution to the problem. At last, he finds inspiration in Albert Einstein, his hero.
Following the manner Einstein discovered special relativity while working in the Swiss patent office, he hopes to find a job. He indeed makes progress while serving as a busboy and working at the Cheesecake Factory as a server.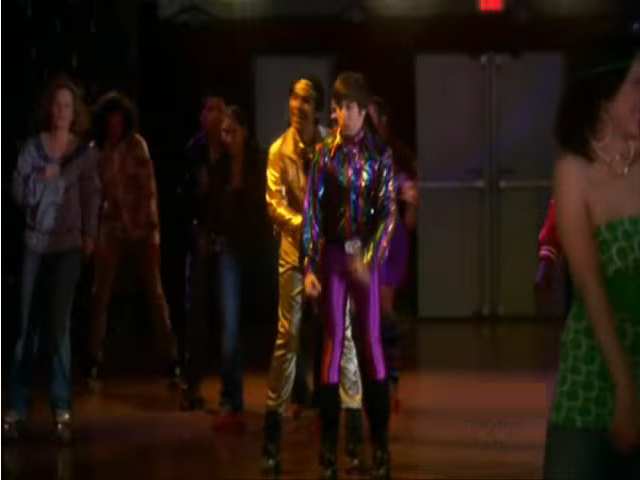 True Science: Graphene was a big topic in 2010. University of Manchester scientists Andre Geim and Konstantin Novoselov earned a Nobel Prize in Physics that year for their outstanding experiments with the material. The material which is the strongest, lightest and thinnest is referred to as the future due to its immense potentials.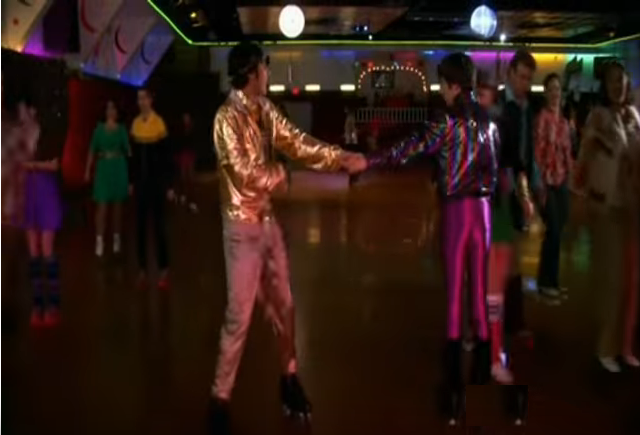 SEASON 3- "THE STAIRCASE IMPLEMENTATION"
TV Science: Leonard has been operating a top-private government project, involving military rocket fuel.  He comes home with some to astonish his girlfriend, Joyce Kim. Leonard makes an error in calculation while trying to dazzle Raj and Howard with the rocket fuel sample. This results in an explosion affecting Leonard, Raj, Howard, Sheldon, and part of the apartment with it. Sheldon being thoughtful places the can result in the building's elevator and taps the "close door button." The milk can explodes, destroying the elevator, but saving people's lives.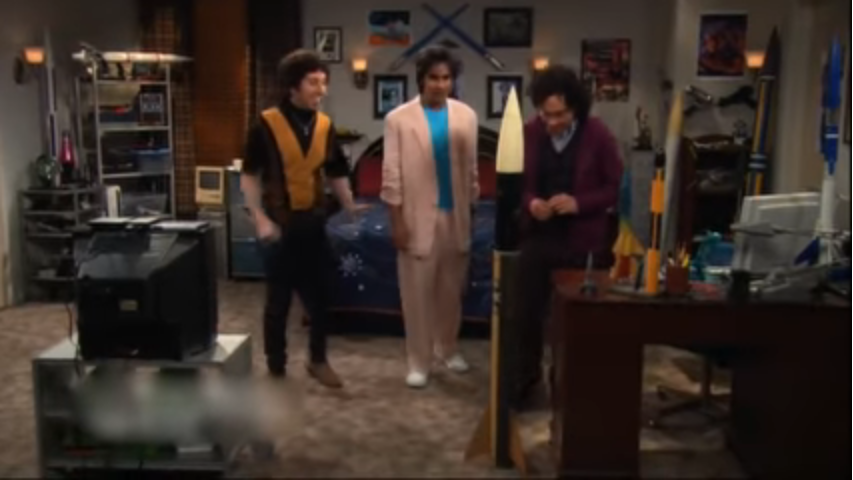 Non-Scientific Fun Fact: Steven Yeun, 'The Walking Dead' shortly appears as Sheldon's former roommate. Leonard meets him in the lobby fleeing with his belongings.  He tells him: "Run away, dude. Run fast; run far." He also sprays paint the words: "DIE SHELDON DIE" on his bedroom wall before he departs.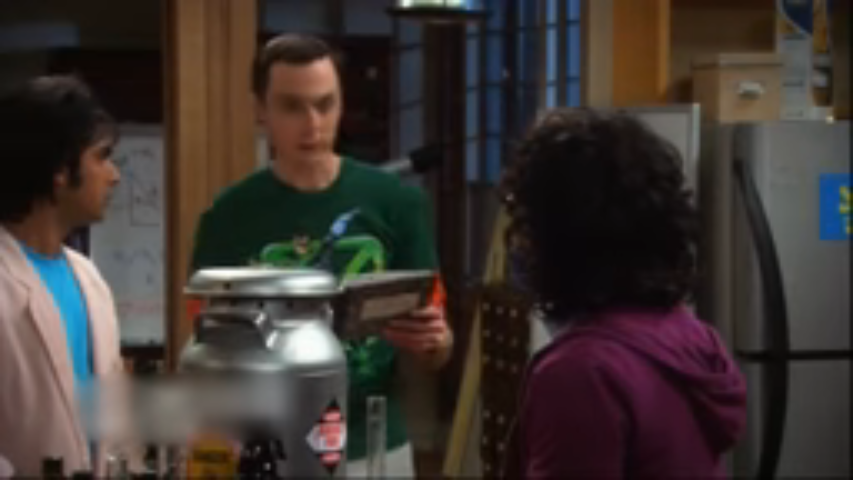 SEASON 4- "THE CRUCIFEROUS VEGETABLE AMPLIFICATION"
TV Science: Sheldon takes time to calculate his life expectancy. He realizes that he will die in a few years before man will be able to achieve immortality; by transferring his consciousness into machines.  He decides to start consuming more veggies and jogging with Penny to increase his lifespan. After unfortunate incidents of being affected by Brussels sprouts and tumbling on his way out to jog, he gives up. He retires to his bedroom and creates a "Mobile Virtual Presence Device" of himself. Penny refers to this as the 'Shelbot" who is just as provoking as the real Sheldon.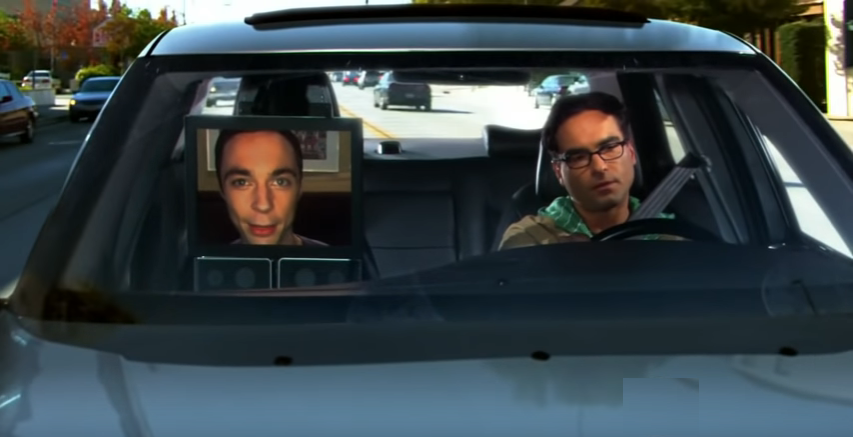 True Science: Shelbot is not a fictional concept. A company known as 'Willow Garage" built the telepresence device used in the episode. The device which was initially called "m Texai" has been renamed, "Benn." Home versions go for $2,140 and above.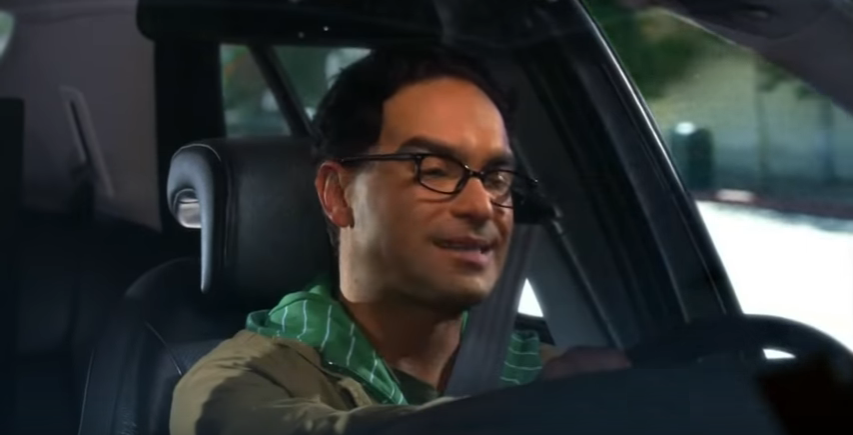 SEASON 4 - "THE BUS PANTS UTILIZATION"
TV Science: Leonard develops the idea for a smartphone app. The app will enable users to unravel differential equations by taking a snapshot of them. He shares the concept with his friends and receives a positive review from Sheldon about it. Leonard brings his friends to become partners in his company and help him develop the app. Sheldon takes over as the boss, and Leonard eventually fires him -and then kick him out. Sheldon retires to Penny's apartment, and helps her build an app he previously discredited known as "Shoe Finder." The app allows users to snap a photo of someone else's shoes and locate where they can buy it.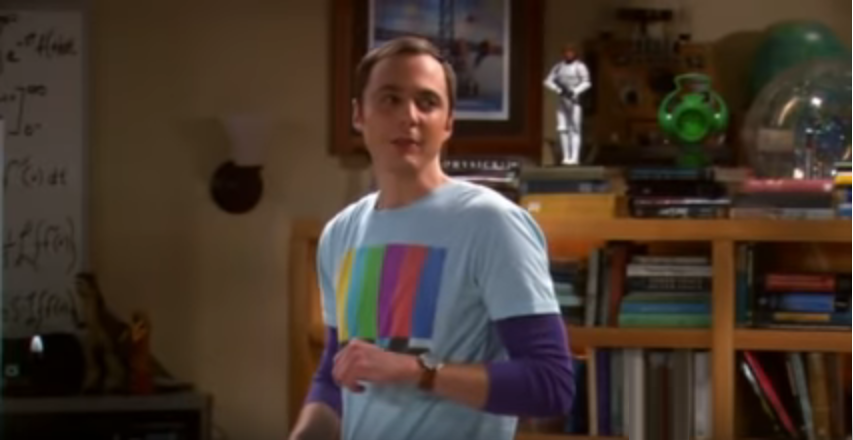 True Science: There are real apps which perform the function of "Shoe Finder." A prominent one is "ScreenShop." which professes to be "Shazam for fashion."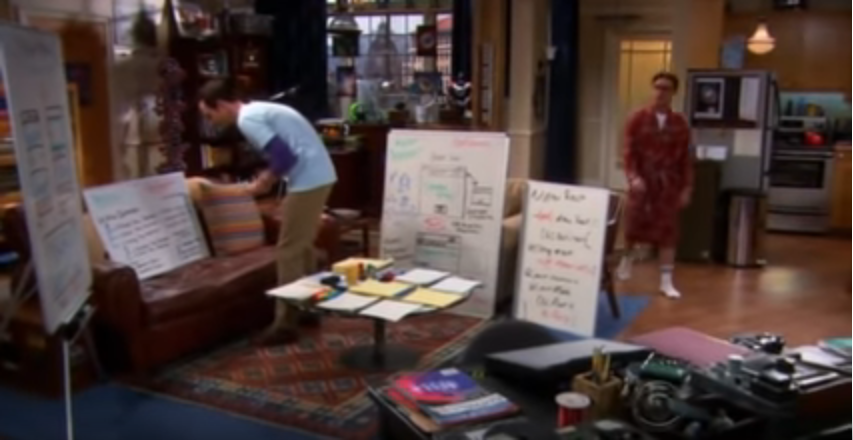 SEASON 5- "THE COUNTDOWN REFLECTION"
TV Science: A season-long arc that vows to send Howard Wolowitz into space makes stays true to the plan. Howard is scared about his mission, and his fellow astronauts tease him about it. One of these astronauts is the real-life veteran of two Space Shuttle missions Mike Massimino.
True Science: Mike Massimino, who walked on space four times is the first man to tweet from space. He is now a Columbia University professor and lectures students on the course titled: "Introduction to Human Space Flight."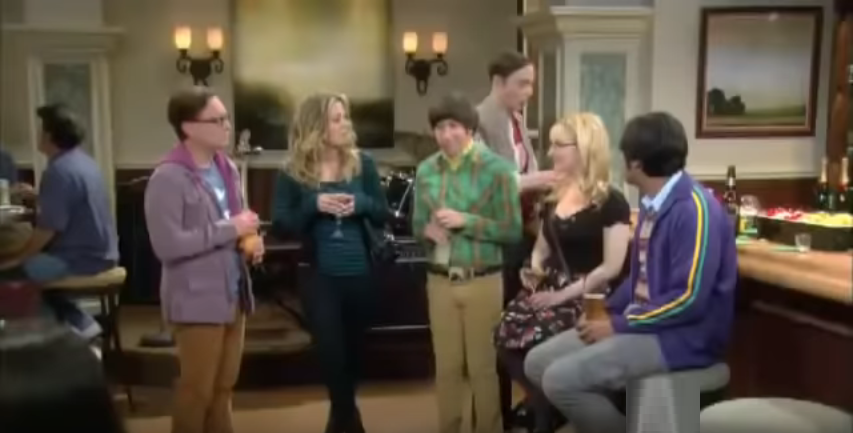 SEASON 8- "THE TROLL MANIFESTATION"
TV Science: When Leonard thinks of a superfluid vacuum theory, he asks Sheldon to confirm if it is valid. Sheldon later appears with a paper on the subject, which he claimed to be their paper. A surprised Leonard asks when his idea became their discovery, Sheldon replies, "when I mixed it with Sheldon-y goodness and cooked it in the Easy-Bake Oven of my mind."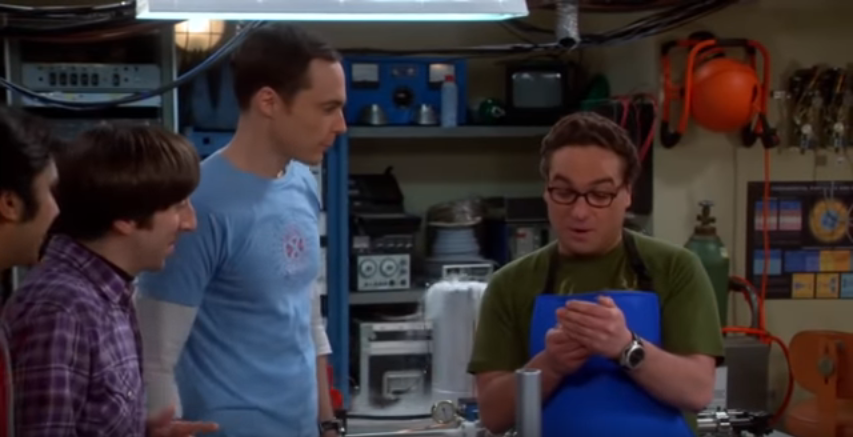 They both post the paper online and got positive reviews. However, a particular commenter kept on giving negative feedback. The internet bully turns out to be Stephen Hawking, who loves the paper but feels the need to tease his friends.
Real Science: Stephen Hawking was a guest star on seven TBBT episodes. When he died, the show paid homage to him in an episode with his family's approval. In the episode, he sent a wedding gift to Amy and Sheldon.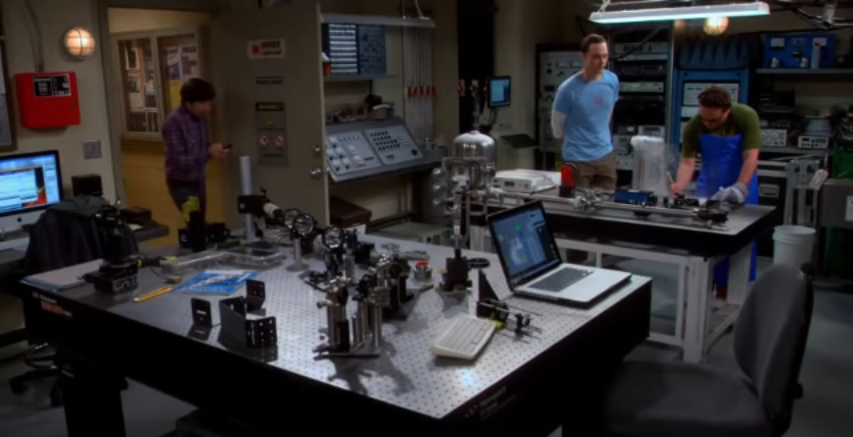 SEASON 9- "THE POSITIVE NEGATIVE REACTION"
TV Science: When Howard discovers that he and Bernadette are set to have a baby, he's initially thrilled. However, he begins to experience anxiety as he worries about how to cater to the child. His pals take him out to calm his nerve and begin to think of ideas that could generate money. Even in their high state, they decide to go for Sheldon and Leonard's superfluid research, which is to build a gyroscope that can serve as a guidance system.
Additional Science: The next season of the show will continue with the storyline of the gyroscope guidance system.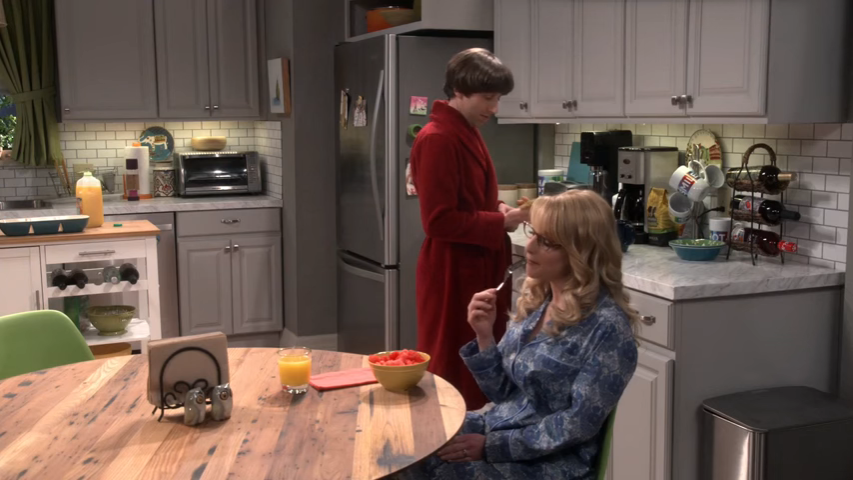 SEASON 10 - "THE MILITARY MINIATURIZATION"
TV Science: Still on the gyroscope. The frightening Air Force Col. Richard Williams appears at Howard's front door. He tells him the military is interested in the guidance system. He also requires that the guys should miniaturize it. Howard and Leonard feel that Williams will use the system for weapon intents, but Sheldon waves it off. Sheldon promises to get the device ready earlier than the time they were given. The project ends up badly for the gang.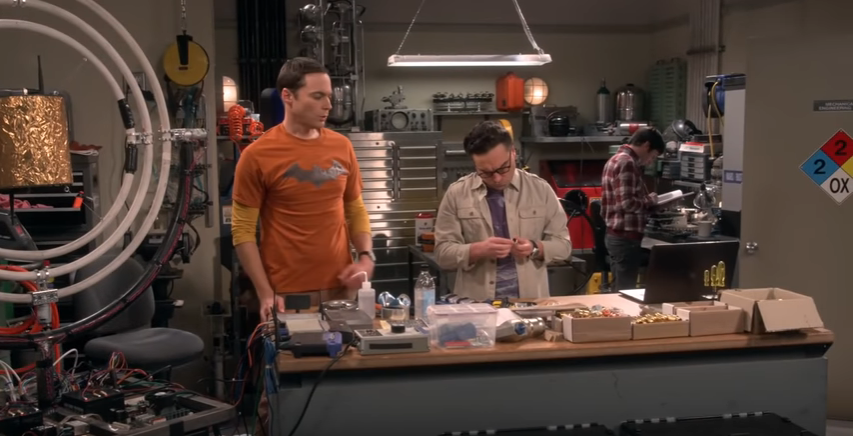 SEASON 11 - "THE BITCOIN ENTANGLEMENT"
TV Science: In this episode about bitcoin, the gang remembers they once spent time acquiring an amount of cryptocurrency. Fortunately for them, it is now worth thousands, but it's on an old laptop they no longer own. They trace the computer to Zack, Penny's ex-boyfriend, and notice that the bitcoin is no longer there. Sheldon reveals how he took the bitcoin off the computer into Leonard's Batman flash drive keychain. Then Leonard tells them he has lost the keychain. In a flashback, Stuart is shown sweeping the comic book store and finding the flash. He is thrilled because he thinks he can format the memory, and sell it for $10.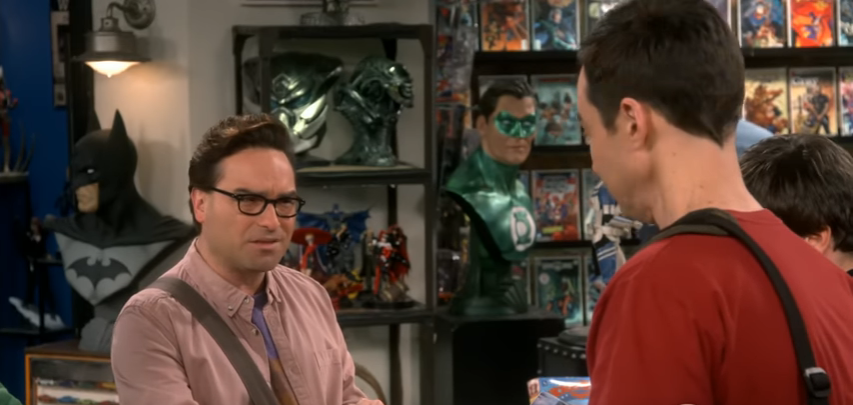 True Science: Bitcoin was launched as open-source software in 2009. In the episode, the gang mined their share in 2010. Even though it took about seven years to remember the bitcoin; they had been involved with it in the early days of cryptocurrency.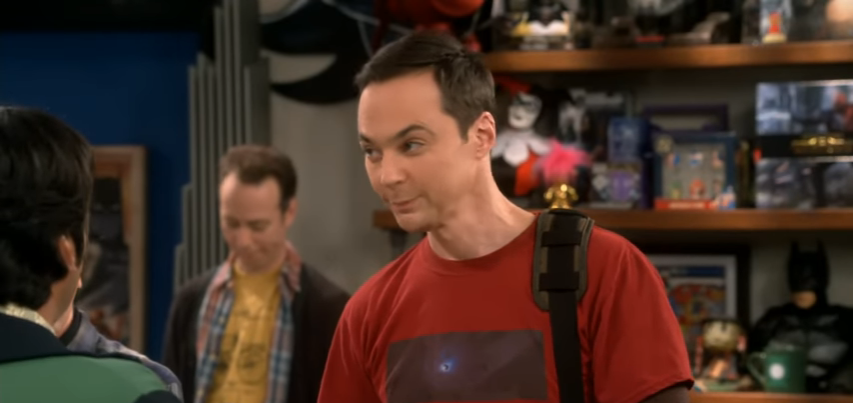 SEASON 12 - "THE VCR ILLUMINATION"
TV Science: Amy and Sheldon are disheartened when they discover that their supersymmetry theory was proven to be wrong. This takes away their hope for being contenders for the Nobel Prize award. Amy and Sheldon listen to a tape of Sheldon's dad's speech on football. The address inspires them, and they modified their theory.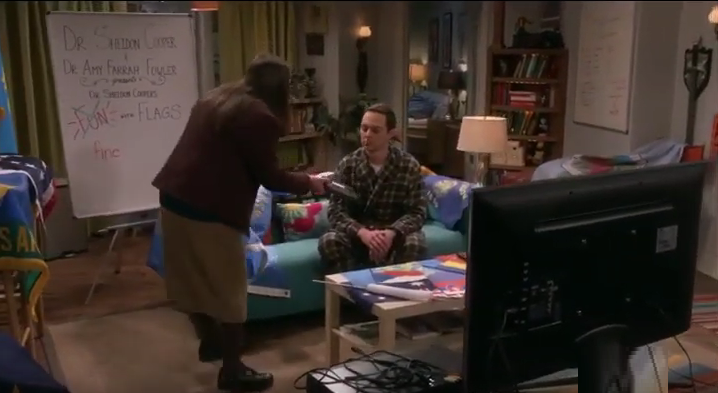 True Science: Recently, two scientists found proof of the supersymmetry theory. However, the pair were taken out of Nobel Prize contention, after it was revealed that their thesis was plagiarized. The series' finale episode tag is "The Stockholm Syndrome," and Nobel Prizes are given each at an event in Stockholm Sweden. It entirely possible that Sheldon and Amy will end up getting a Nobel Prize.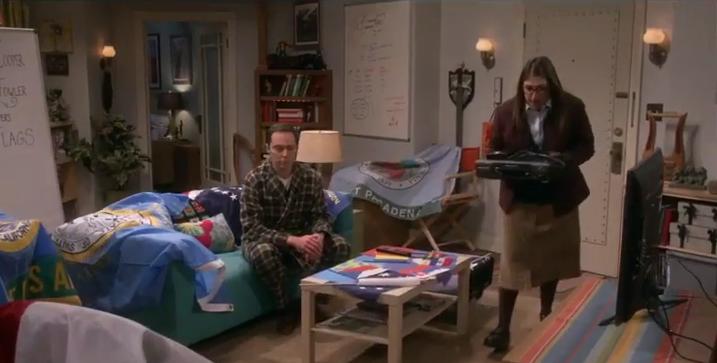 'Big Bang Theory' helps us to enjoy science most entertainingly; this is why we will forever love it. What do you think about these episodes? Which one of them is your favorite? Let us know in the comment section. If you found this article interesting, share it with your friends who are huge fans of the show. 
Source: Vulture.
Get More Amazing And Related Articles Here: