Deleted Game Of Thrones Scenes That Would Have Changed The Show
'Game of Thrones' is a fantasy fiction series created by David Benioff and D.B Weiss. It is based on George R.R Martin's best selling book series, 'A Song Of Ice And Fire.' The book was brought to the screen by HBO, and the first episode aired April 17, 2011.
Nine noble families fight for prevalence over the mythical lands of Westeros while an ancient enemy returns. The show is filmed in Belfast and elsewhere in Northern Ireland, Canada, Croatia, Iceland, Malta, Morocco, Scotland, Spain, and the United States. It's concluding season will be premiered on HBO which is the eighth season on April 14, 2019.
Close to a decade now, HBO has managed to accumulate a wide range of ardent followers around the world. It has always had a great storyline, and plenty of scenes ended up being cut out. Regardless of being deleted, they still hold our interest. Some of these deleted scenes could have changed the storyline or how we see the movie. Let's review some of the parts that didn't get to our screens.
THE EXECUTION OF LITTLEFINGER
The execution of Littlefinger was unexpected; in fact, it was one of the most unexpected events in the season seven finale. However, we wonder how Sansa and Arya Stark got to learn of his long list of atrocities. Bran Stark, talentedly acted by Isaac Hempstead Wright revealed in an interview with 'Variety' that he filmed a scene with Sophie Turner—who plays the role of Sansa—that was later deleted. In the scene, Sansa reportedly conferred with Bran Stark just a while before Littlefinger was tried.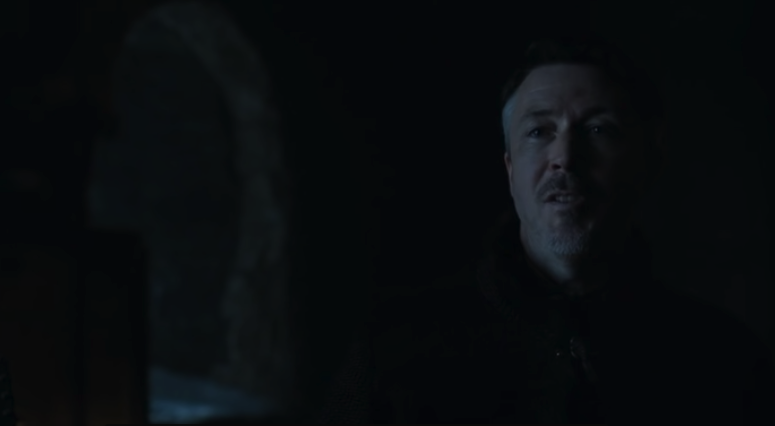 If you remember quite well, Sansa Stark thought that her sister Arya Stark had plans of killing her to usurp her position as Lady of Winterfell. Meanwhile, Arya, too, had the same thoughts. The person behind this manipulation of their opinions is cunning Littlefinger. Viewers were quite tensioned watching the Season 7 finale. We were all at the edges of our seats as we thought the Stark sisters would kill one another, but instead, they turned the tables and sentenced Littlefinger to death. We were all relieved as it revealed their enmity was a great trick. "Thank you for all your many lessons, Lord Baelish. I will never forget them, " Sansa said to him.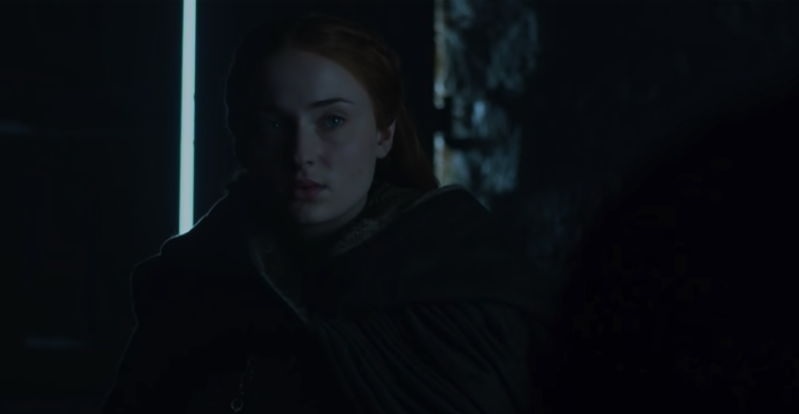 It was quite a twist, but there seems to be a loophole in it. How were the Stark sisters so sure of his deceptive and manipulative ways? As Hempstead Wright said, the scene that they edited out would have been the answer to our question. The view displayed precisely how the sisters discovered Littlefinger's tricks. The scene would have made us shown us why and how they decided to kill him.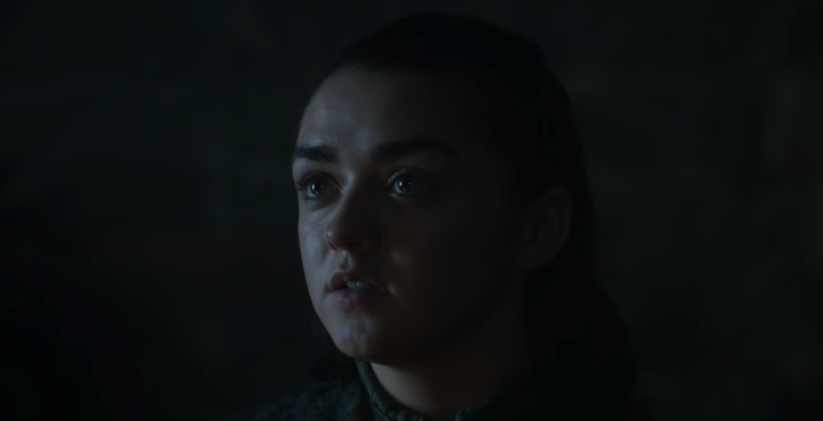 HOW THEY FOUND OUT ABOUT LITTLEFINGER'S PAST
The untrustworthy and deceitful past of Littlefinger made them realize he's not someone to be trusted. However, how did they find out about his dark past? Well, it's in one of the deleted scenes. In the scene, Bran Stark used his abilities as a Three-Eyed Raven to dig into Littlefinger's past. He discovered all of the devious things he had done in his quest for power. What Hempstead told 'Variety' was:
"The story was that it suddenly occurred to Sansa that she had a huge CCTV department at her discretion and it might be a good idea to check with Bran first before she guts her own sister."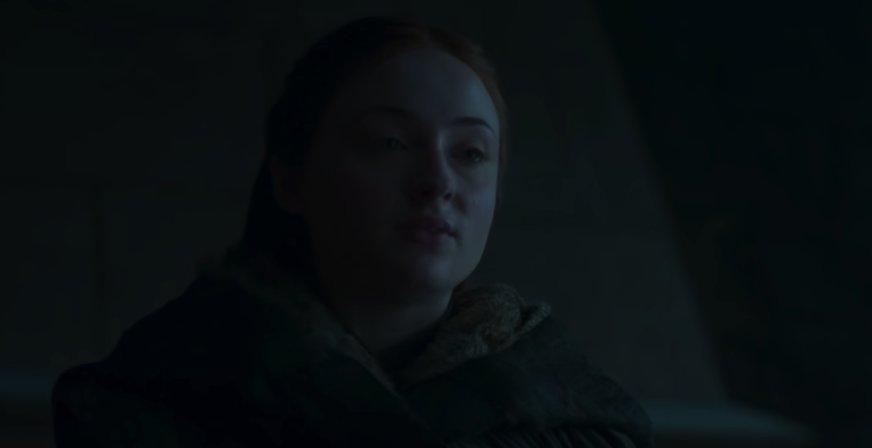 WAS THE SCENE EXTREMELY COGENT?
The scene was not very important because it is easy for viewers to figure out what led to Lord Petyr Belish's execution. Regardless, including the scene would have made the plot come together in a more composed way. It also would have made us know how powerful Bran's abilities were. Bran's talent of being able to ingress a man's past is a significant factor. He can even access the secrets of Westeros, which is a conceivably potent tool. We also saw in Season 8 how Bran knew Jon Snow was the rightful heir to the throne of the Seven Kingdoms, and how that caused a list of unpalatable events.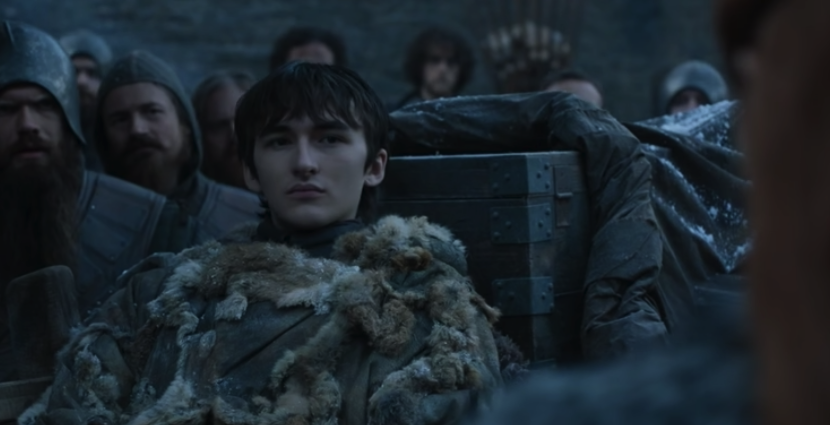 SANSA STOOD UP TO THE HOUND
Sansa was a weak and timid young lady and all her life she dreamed of becoming a queen. One major catalyst to her being the strong woman that she is presently in the series is Sandor Clegane popularly known as The Hound. He used to call her "little bird" with appreciation mixed with deign. Her growth to being a capable woman wanted to be displayed to its full potential. Therefore they deleted a scene in Season 2. The scene showed her standing up to him when he asked her to sing, and she replied saying she doesn't know any songs, not anymore. They didn't want to show her maturation too quickly, so they had to cut out that scene. Sansa's reunion with The Hound wouldn't have been as satisfying if she had shown signs of defiance back then in Season 2.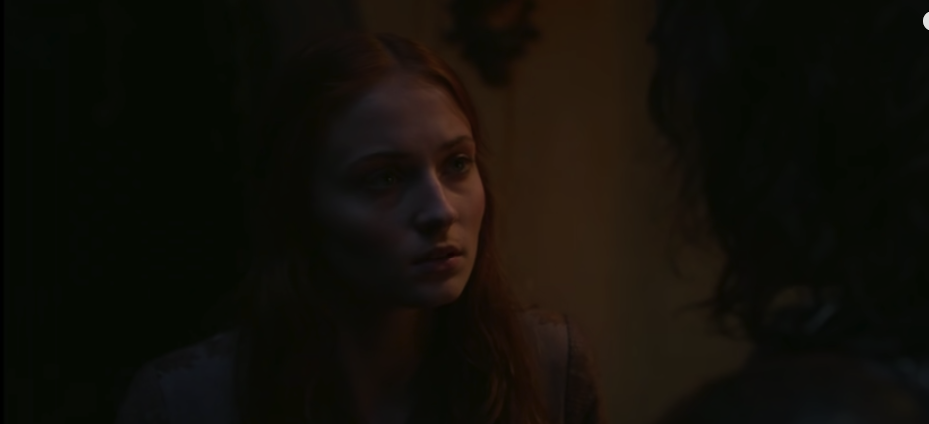 THE DISAGREEMENT BETWEEN TORMUND AND SER ALLISER
Tormund has always been right in the middle of the tension between the Nightwatch and The Wildlings. He has been a friend to the Nightwatch, but he's not so emotional about their history. He would love to live freely like a "free folk." He was a friend of Jon Snow, and when Jon was the leader of the Nightwatch, he accepted him and other wildlings across the war. This was what spun off the tension and caused the murder of Jon Snow.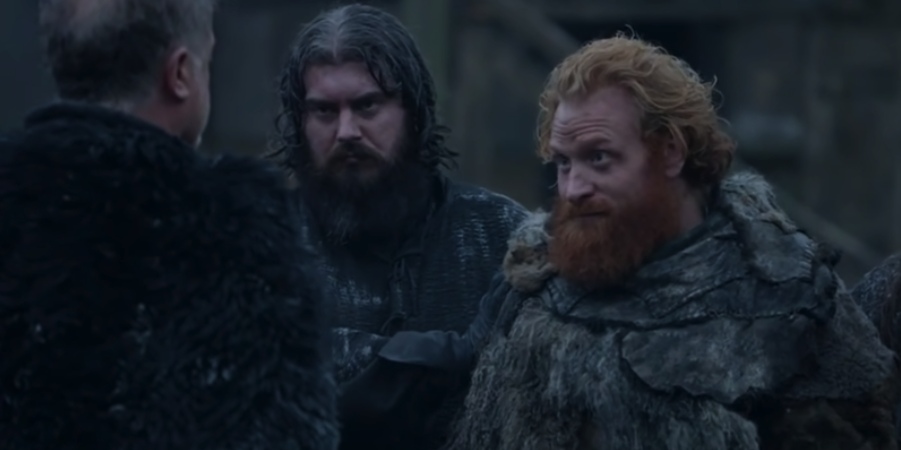 In a deleted scene from Season 5 —that would have taken place before the death and resurrection of Jon Snow—Ser Alliser shares his opinion of Tormund in a verbal disagreement. He stated that he hates having him around and him living within his vicinity. Tormund retorted: "He must no longer be in charge then." If the scene was added to the show, it might have made people partially blame him for Jon's death. Though he didn't handle the dagger that killed him, still the disrespectful way he dealt with Ser Alliser might be what piqued him and caused the immediate murder of Jon.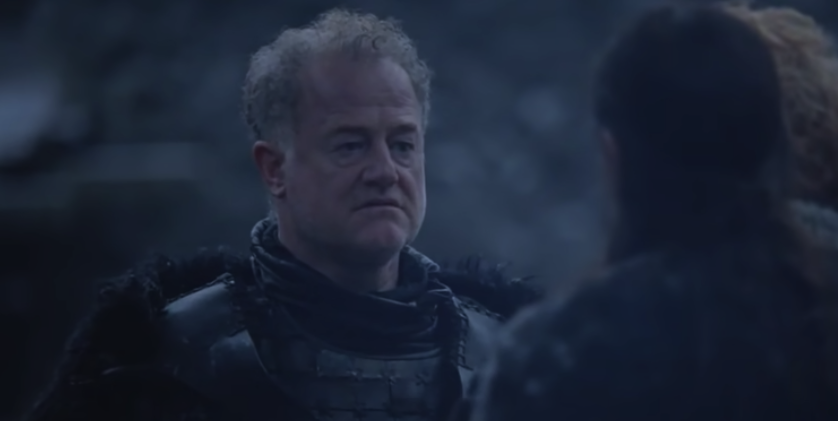 BRONN AND SHAE'S DELETED SCENE
Shae was a prostitute who ran out of luck. She was engaged to Tyrion Lannister. She gave testimony against him when he was on trial; then he later found her in his father's bed, which was what caused him to kill her. There was a deleted scene where Bronn was subtly consoling Shae telling her to adapt. It made us see the tender side of Shae, and it almost made us feel like she had no choice but to do what she did. We can even say that's the softest we've ever seen Bronn.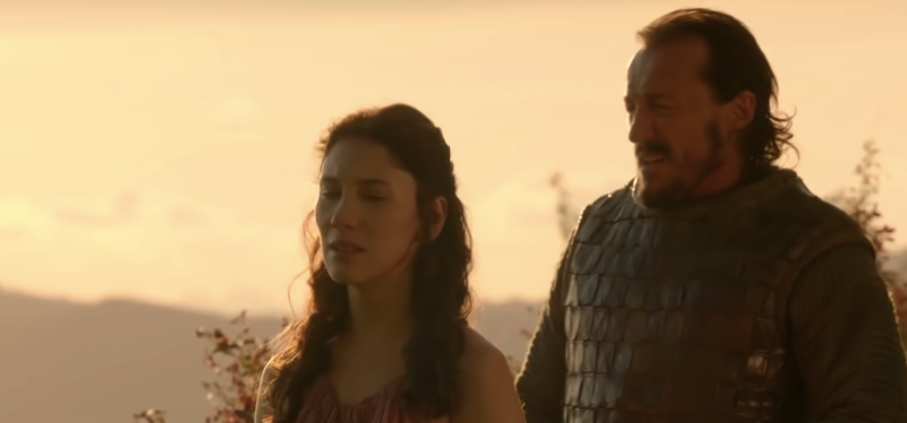 TYWIN KNEW OF PYCELLE'S ACT
Pycelle acts typically as an old fool, as an inept person who is the opposite of who he is. He is smart, scheming, and cunning. He didn't pass by an opportunity to insult Tyrion Lannister. Other characters didn't quickly notice his disgusting attitude; even some of the viewers didn't see it. However, there was a deleted scene of him acting as if he doesn't know a thing—just like always— where Tywin called him out and told him that he could see through his act. That scene might have changed everyone's perception and opened their eyes to his loathsome attitude.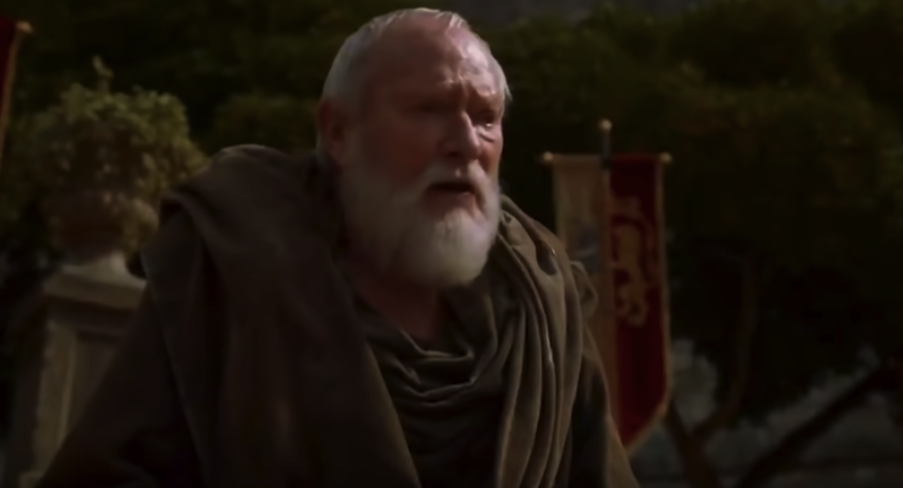 DOREA'S KILLING OF IRRI
There was a deleted scene that would have increased the sins of Dorea to Daenerys. A scene of Dorea trying to kill another maid Irri. Dorea betrayed Daenerys and met a foul end when Khaleesi locked her in a vault to die. If the scene had not been deleted, her betrayal of Khaleesi would have seemed more grievous and the method of her death apt.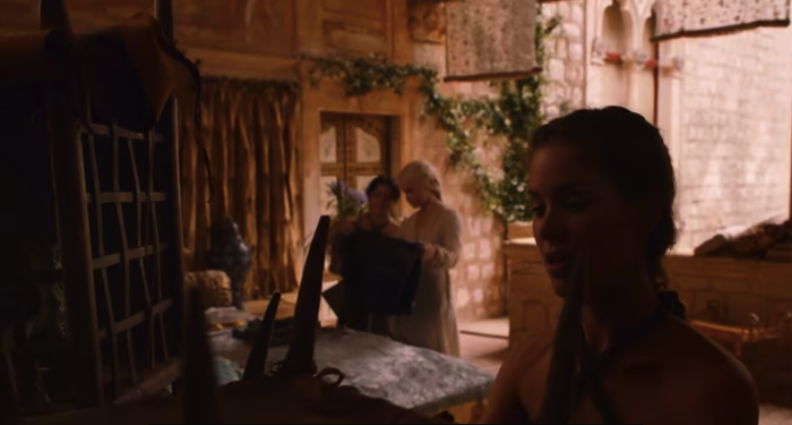 TYWIN'S INVESTIGATION OF THE NIGHTWALKERS
Even though the Night Walkers were a significant threat, people of Westeros didn't believe they even existed. Few people believed Jon Snow or also had faith in Bran's vision. There was a scene from Season 2 that was deleted. It disclosed that Tywin Lannister believed that Nightwalkers existed earlier than others did. This scene was about Tywin contemplating about wanting to send an envoy to the Nightwalkers. This scene, if included, would have made us see Tywin differently.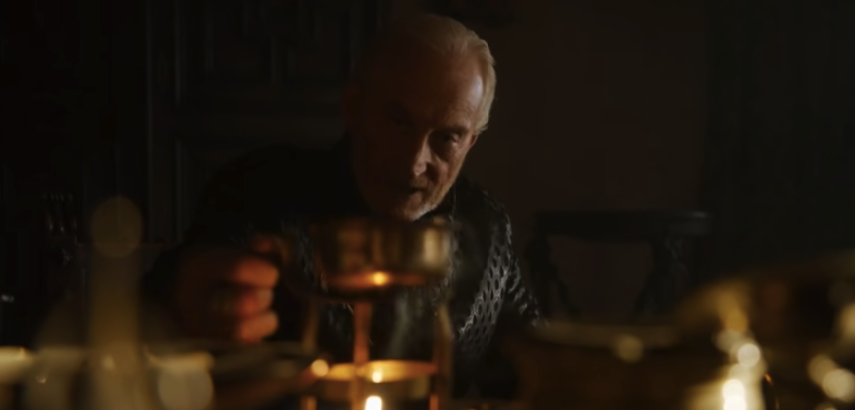 LORAS' SOFTNESS
Loras was the former squire and lover of Lord Renly Baratheon. Loras felt guilty for the death of Renly. In a deleted scene in Season 2, there was a tenderness unusual to GoT that was embodied in the scene. The screen displayed Loras crying to his sister, Margaery about how he feels he's responsible for the death of Renly. Margaery consoled him and told him they needed to divert their mind and attention to their family. This scene would have made us realize how much she loves her brother.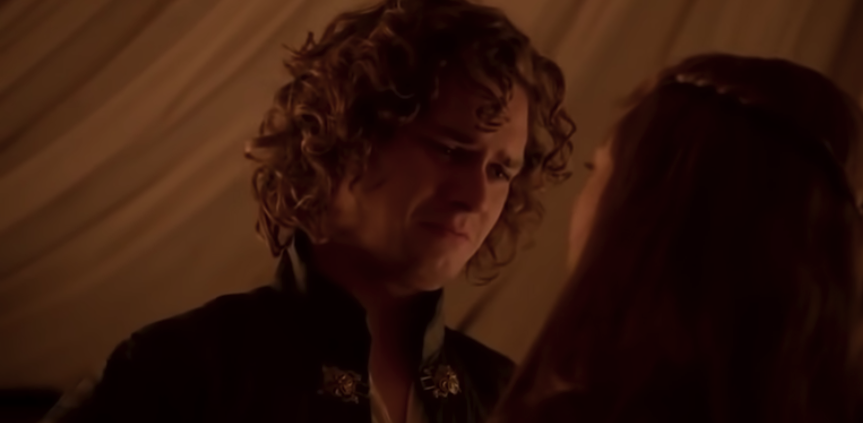 OLENNA'S CONNIVANCE WITH MACE
Olenna will do anything to protect her family. So, she went as far as killing Joffrey Baratheon on his wedding day. In a deleted scene from Season 6, she had a discussion with her son, Mace Tyrell about the Lannisters. There was a removed scene of Olenna telling Mace that Cersei was manipulating him. If this scene hadn't been cut out, we'd have known how close Cersei's plan came to futility and how powerful she was.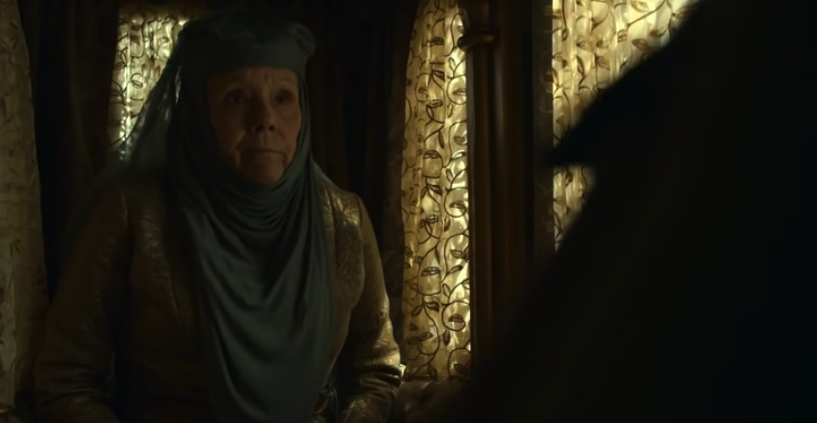 JON AND GHOST
Direwolves were not just pets as they had a connection to the Stark children. In a deleted scene from season 7, Jon Snow gave Ghost the assignment of keeping Sansa safe when he wanted to go and meet Daenerys. Ghost was the only  Stark Direwolf left. This scene would have been a pointer to how much Sansa means to him. It would have shown the importance of Sansa, Jon, Bran, Arya to each other.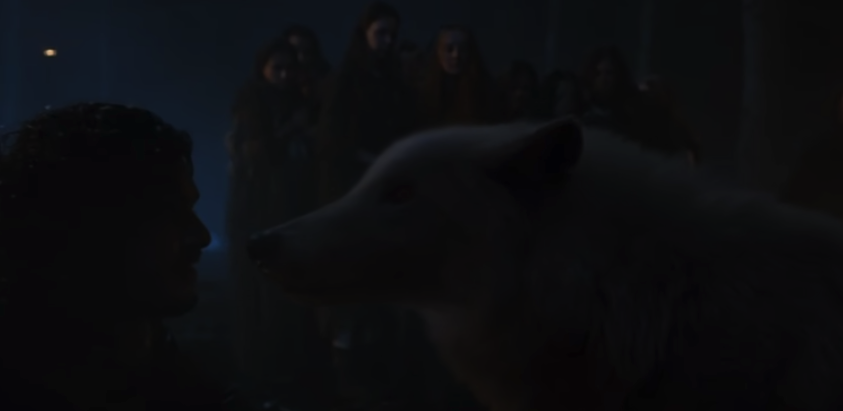 Which of the scenes do you wish they had left? Which of the views do you think is least important? Which scene do you think would have a massive difference if they had left? Drop your comments below and share this article with your friend to enlighten them.
Source: YouTube/Looper
Spice Up Every Day With More Exciting Articles On 'GoT' Here: