Baby's Archie Look Raises Questions About His Resemblance To Meghan and Harry
The joyful news of the arrival of the new royal baby Archie Harrison shook the world. Practically, the whole world had been counting the days to the long-awaited royal baby. Considering the fact that when it comes to the British royal family, the privacy of information cannot be overrated, it is then not surprising the impact of this joyous news. So yes, Prince Harry and his wife Meghan Markle have finally given birth to a bouncing baby boy. The official announcement of the new royal arrival was made on the 6th of May, 2019. This created far more than a mere buzz across social media.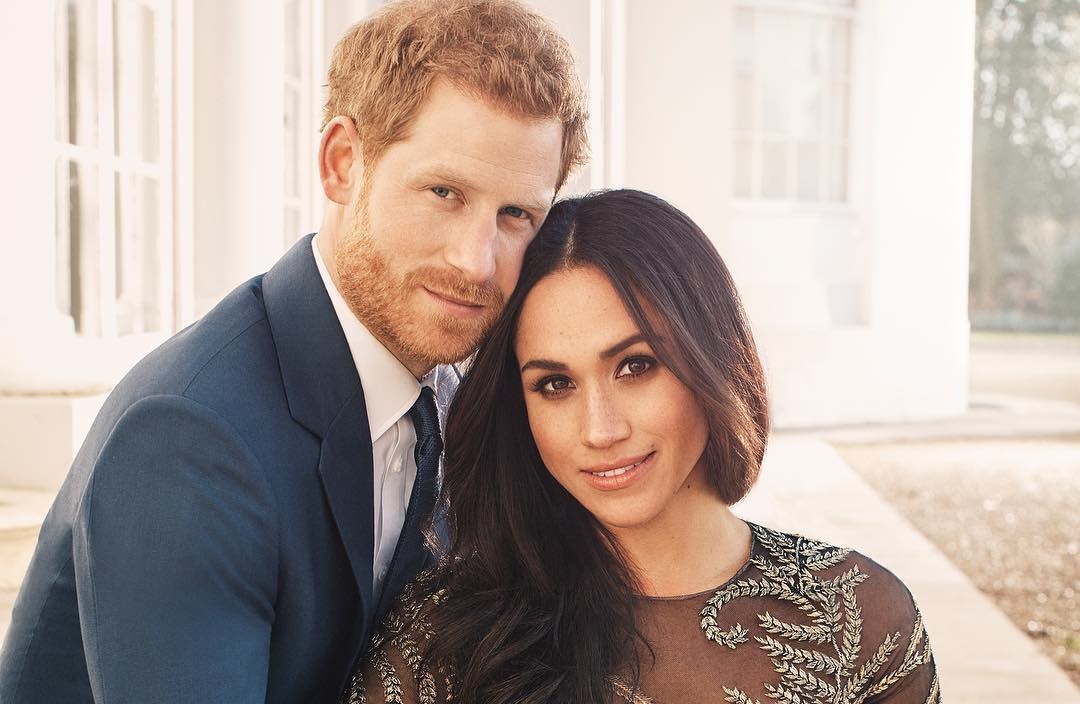 With the newborn weighing 7 pounds 3 oz, this bundle of joy already has his parents smitten by him and they also look a bit tired. This is surely expected after months of waiting. His royal highness' arrival was confirmed by the royal palace along with the announcement of his name which also turned out to be equally worth the wait. The new royal -Prince Archie Harrison Mountbatten-Windsor is now the seventh in line for the British Throne.
Harry and Meghan surely cannot contain their joy as they were captured grinning ear to ear while they stood for pictures. The Duchess was seriously doting over her baby while Prince Harry held him. Now that we have caught the first glimpse of Prince Archie, it is only normal to want to know who he looks like more between his parents. Is it Harry or Meghan?
BOTH MEGHAN AND HARRY WERE CUTE DURING BABYHOOD
While it is only interesting to figure out who the newest member of the royal family takes after in terms of looks, first, we need to be sure of what the Duke and Duchess of Sussex looked like when they were still babies. Both of them were in fact really cute. The fact is that by merely looking at both of them now, you can easily picture that they must have been beautiful babies.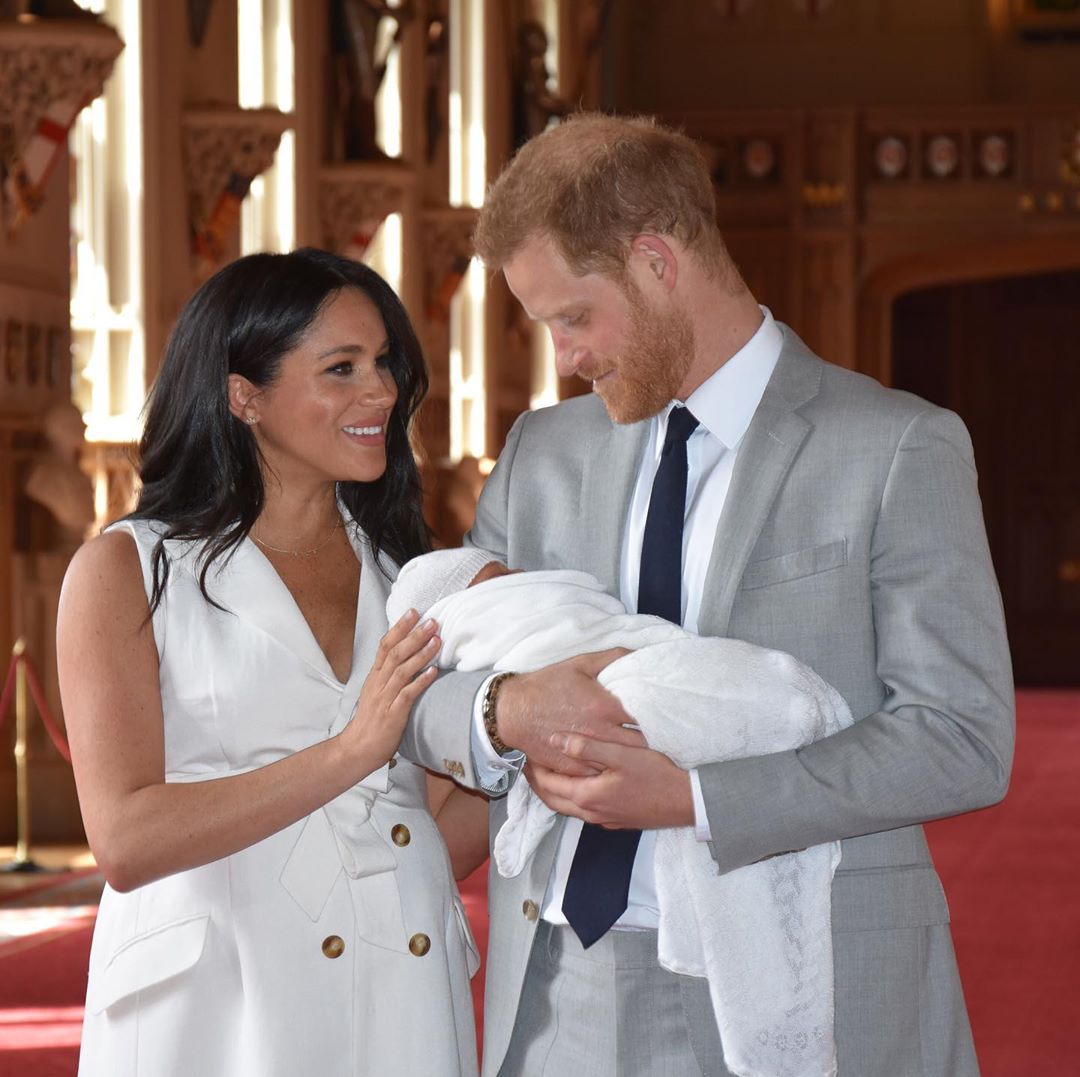 First, when you look at Meghan's picture, you can easily see that at a really young age, she already had pretty black hair. The smile on her face was a big beautiful one, something of which the public have definitely gotten accustomed to. You can notice in the picture that though she was merely a baby, her full lips have always been there as well. However, they are much fuller when compared to that of Prince Harry's in his baby picture.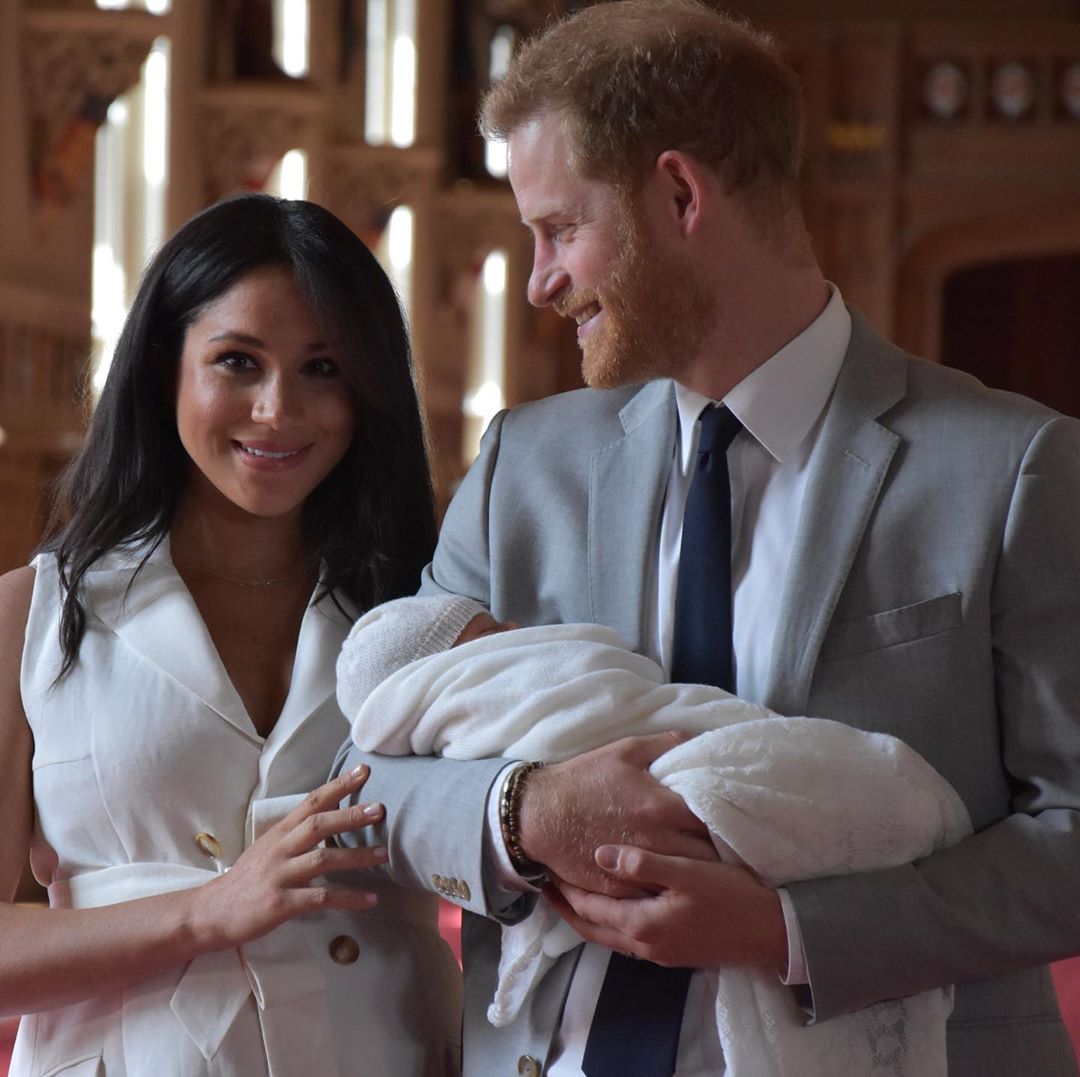 Looking at Harry's baby picture, his red hair and cheeks feature definitely stand out the most. One can easily agree that Harry truly has a whole lot of the late Princess Diana ingrained in his features. His tiny button nose goes quite well along with his blue eyes. With the physical baby attributes of both parents established, what are their similarities when compared to their baby?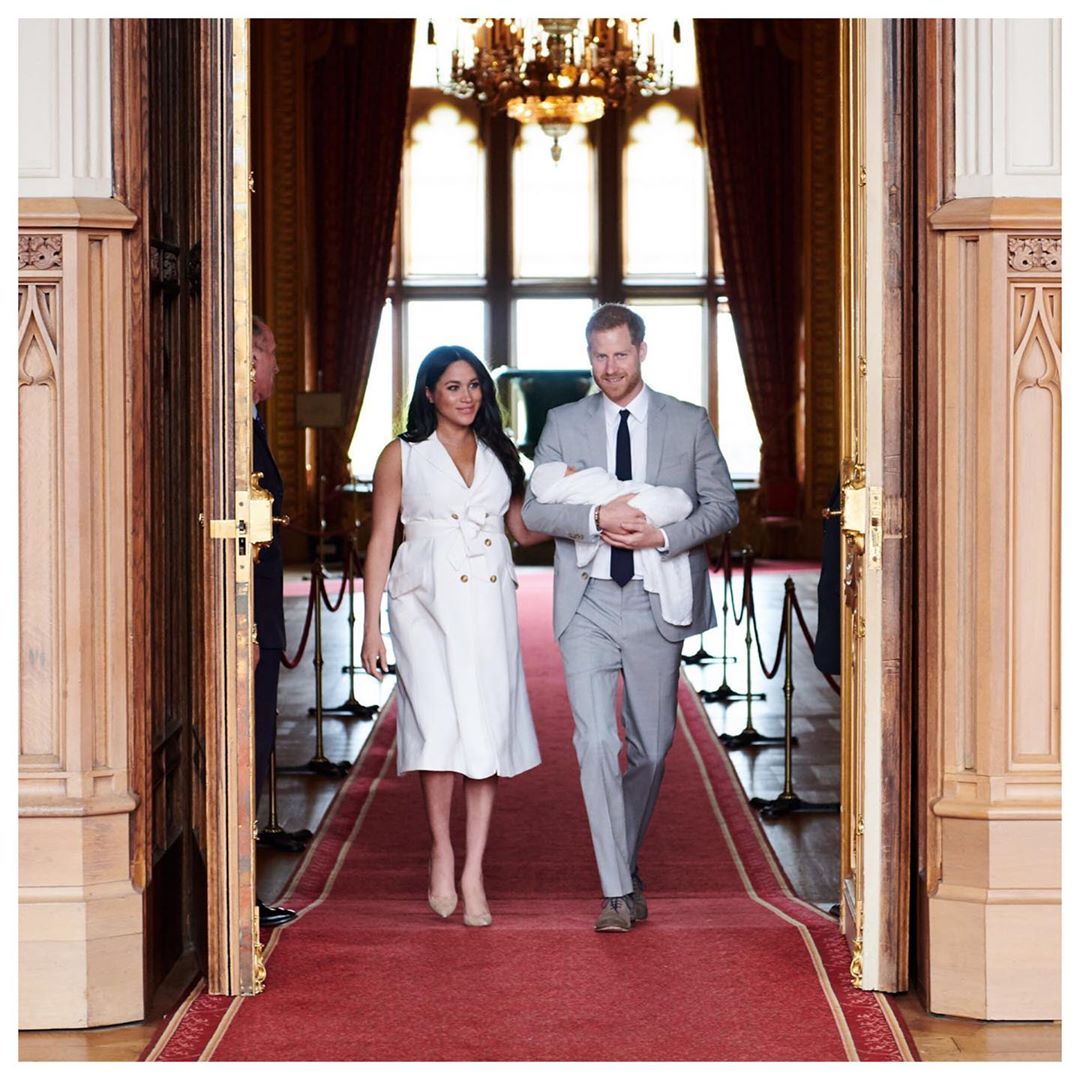 WHO DOES THE NEW PRINCE RESEMBLE MORE?
The seed of a tree is as part of the fruit as the fruit is a part of the seed. Such is the case with parents and their children. Looking at the first pictures of baby Sussex, one can already point out a number of similar features to both Meghan and Harry. If you check out his nose, you would see that it looks so much like Harry's tiny button nose in his baby picture. Another peculiar feature of Prince Archie would be his cute lips. You can notice his lips are a lot like his mother's. They are full and have Meghan Markle's unique upper bow. This could mean that the new royal might eventually inherit Meghan's big warming smile.
It is a little disappointing that Archie Harrison's hair did not show so his hair color could not be determined, that is if he already has any at all. He was wrapped in a blanket and was wearing a white beanie in the photo. Hopefully, he gets to have his father's signature red hair. That would be really cute to see.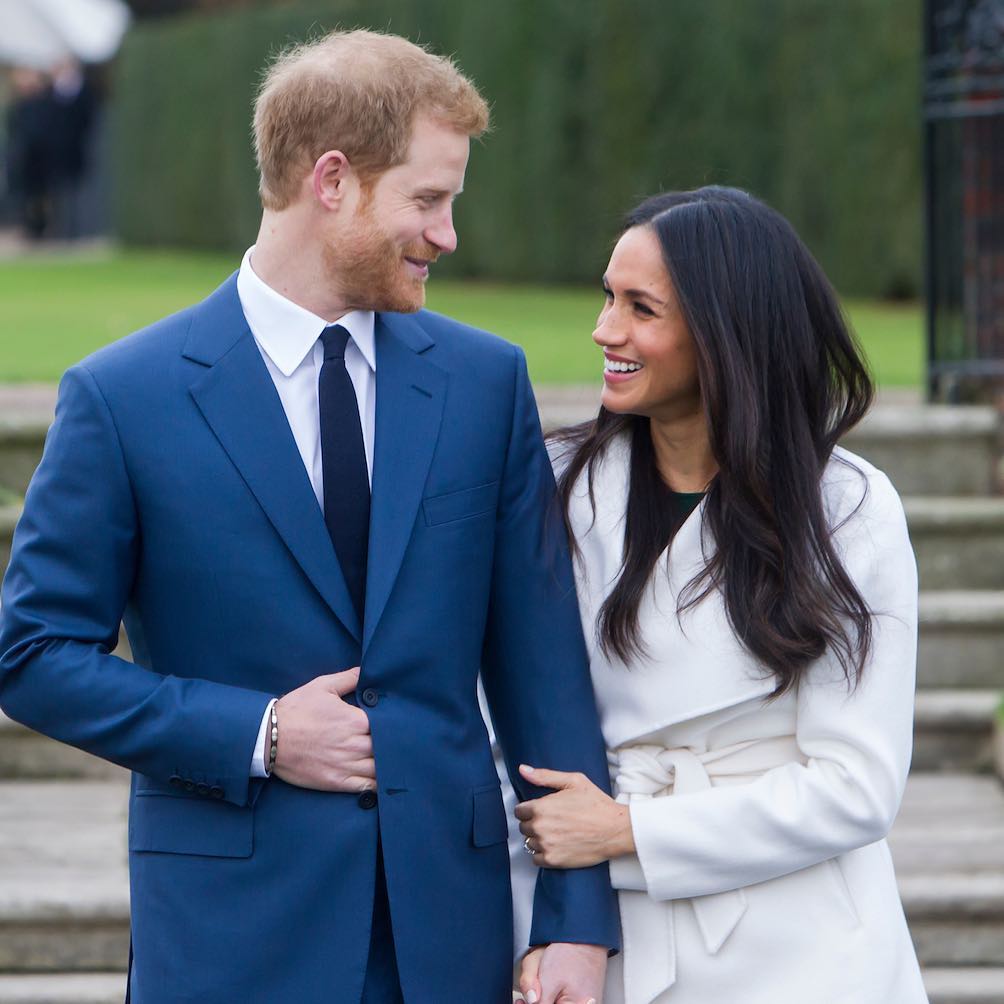 WHAT ARE ARCHIE'S PARENTS' OPINIONS?
According to 'Good Morning America,' the Duchess commented that the birth of her baby has really been a dream. Meghan and Harry happily claimed that their new baby looks a little different every day. With the fact that babies grow quite fast in their first year, it might take a while to fully know who exactly, Archie takes after physically. This was particularly pointed out by Meghan herself when she was asked by a photographer about whom their son looks like. She told him that it was still being figured out. Harry further explained that everyone says babies change so much over two weeks. So, it seems like all they can do for now is wait for their baby to grow and unveil his physical attributes.
Both the Duke and Duchess told the press that their baby is a really sweet and very calm one. Meghan added while caressing her child that he has the sweetest temperament. Harry jokingly quipped that he wonders where Archie gets that trait from, causing both he and Meghan to laugh. It is therefore not hard to imagine the royal couple would find it an interesting adventure watching their son grow together.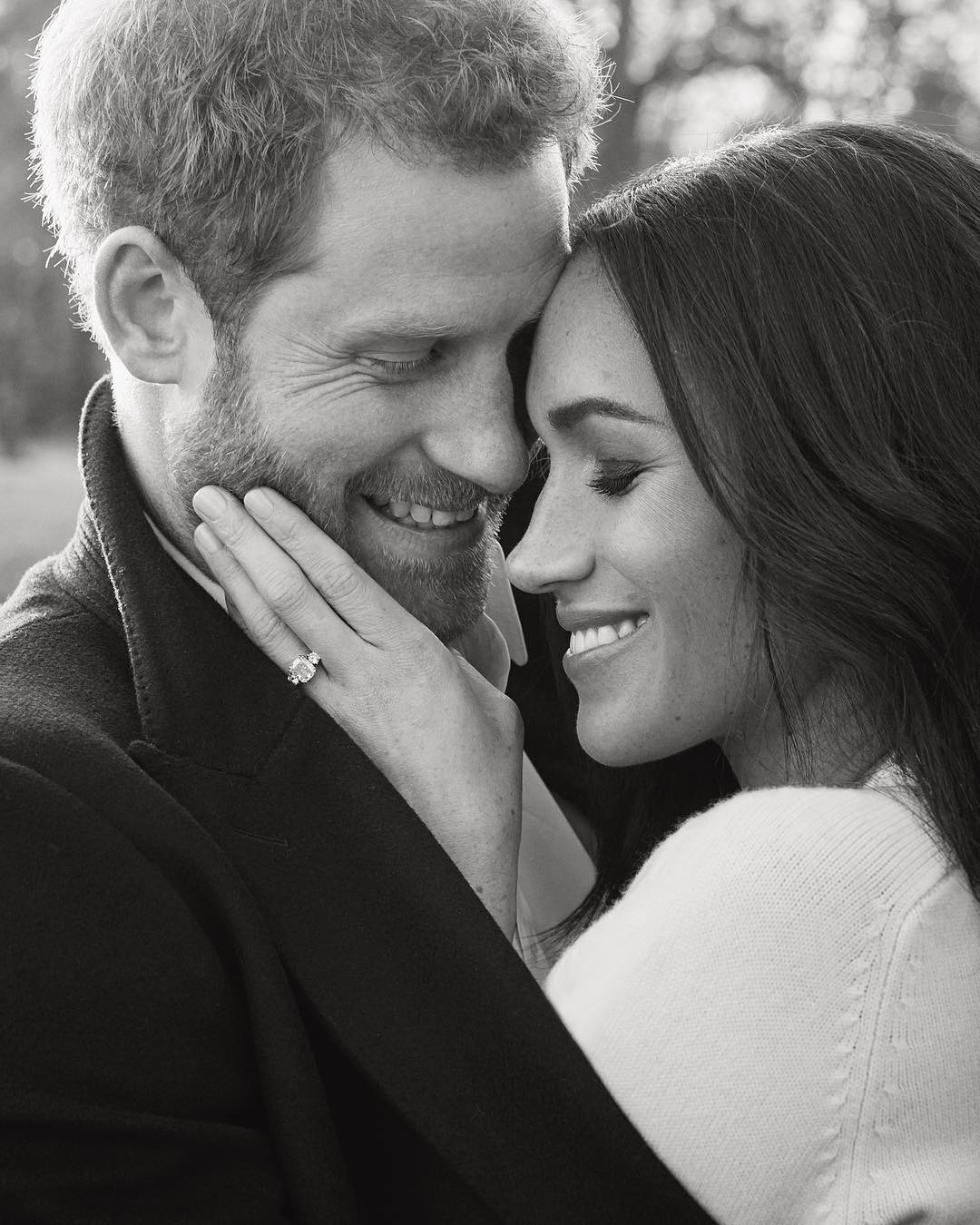 THE PUBLIC OPINION
Initially, it sort of looked like the fans of the Sussex royals were leaning in favor of Meghan. Immediately after the official announcement was made and the news broke out, so many speculations were being made over who the little prince would look like more. So many social media posts showed that people thought he really looked like his mother more. Currently, with more people voicing out their thoughts and contributing, the favor seems to have split. Regardless, it seems just like the royal couple, the public would have to wait as well and see. The public is eager for this anyways. So many fans of theirs got to watch as Prince Harry and his brother William grew into the men they are today. It is indeed true that getting to see the little royals grow and take on responsibilities is something many fans really look forward to.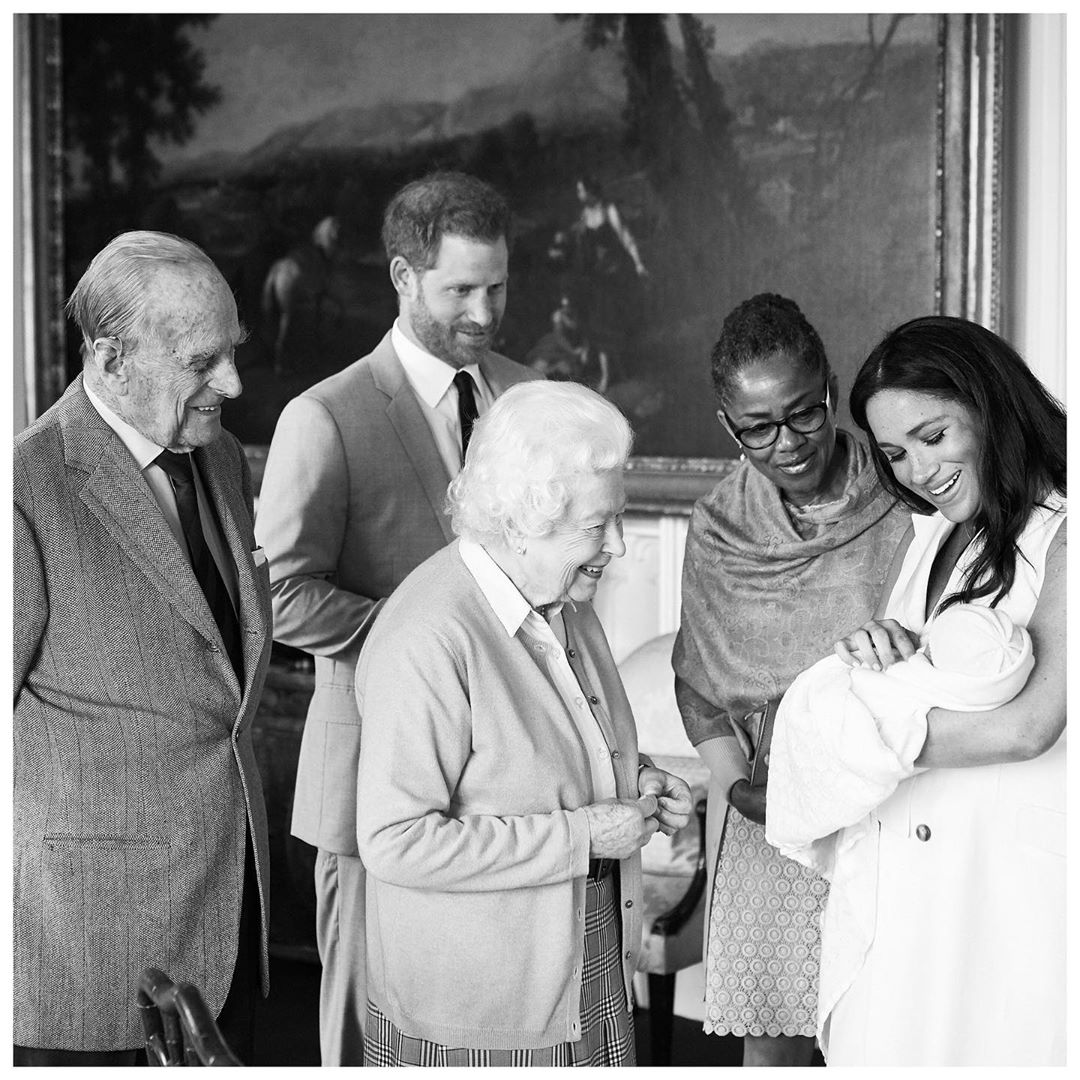 Well, the whole world expected the arrival of Archie long enough so it should not be hard to wait and watch him grow and evolve. If anything, this would be more than interesting to be a part of.
Who do you think the little prince looks like more, his father or mother? You can share your thoughts below.
Source: CheatSheet
Get Motivated With More Royal Articles Here: