20 Famous Royals When They Were Babies
We cannot get over the fact that the long-awaited baby Sussex is finally here. May 6 is surely a date that will go down in history! But another momentous occasion was when we eventually got to see Archie Harrison's first portrait. To honor the new member of the British monarchy, we bring the childhood snaps of other royals starting with the Queen. You cannot miss this, so take a peek!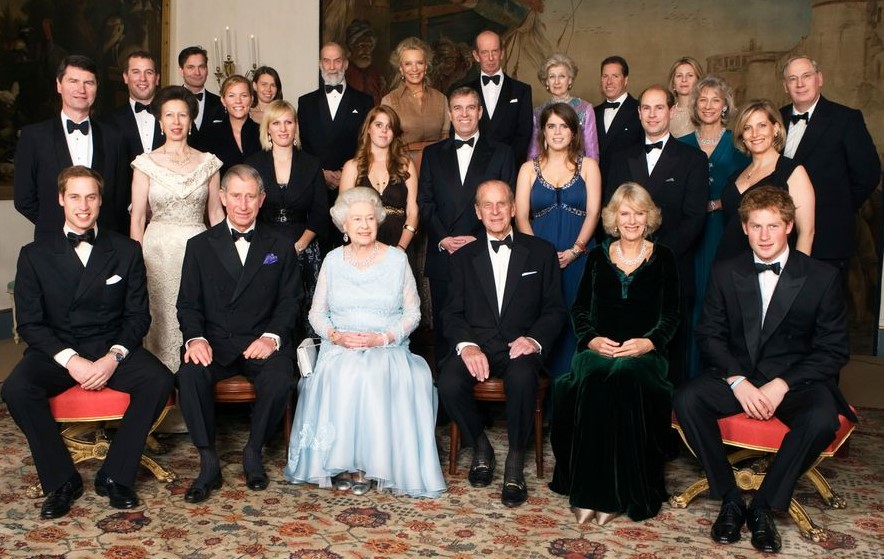 20. Queen Elizabeth II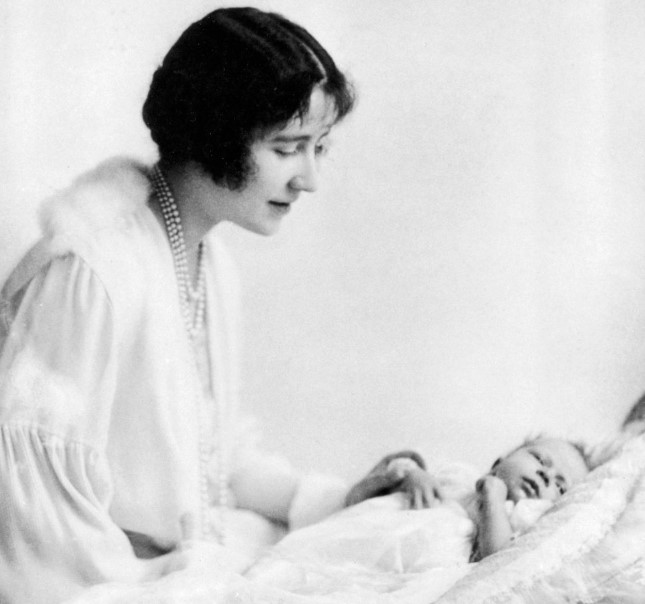 As you might know, the current Sovereign in the UK was born at 2:40 am on April 21, 1926, at the London house of her maternal grandparents, as per Express' report. A couple of weeks later, the then-Princess was photographed with her mom, The Queen Mother. 
19. Prince Philip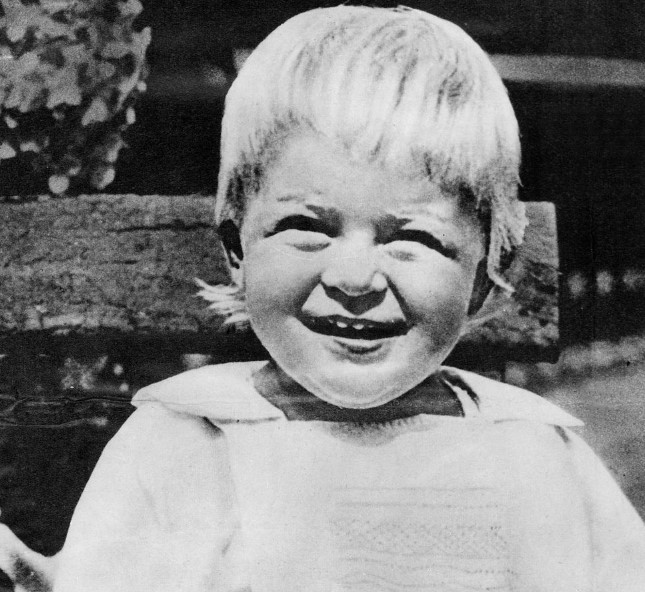 It's hard to find pictures of the Duke of Edinburgh when he was born on June 10, 1921, on the island of Corfu, Greece. His baby portraits are very scarce, and it may be because his family was exiled from the country when he was only an infant. However, here you can behold a cute snap from 1924 when he was around three years old. 
18. Prince Charles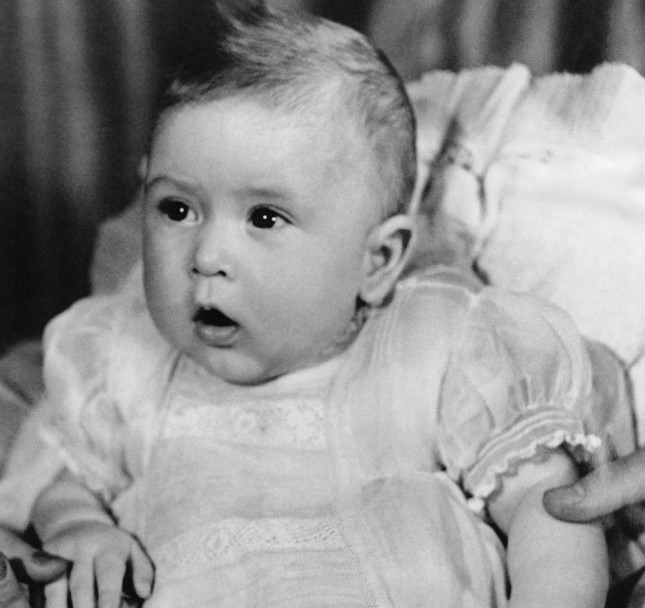 The heir apparent to the British throne arrived in this world on November 14, 1948, at 9:14 pm. The Prince of Wales was born at Buckingham Palace in London while his grandfather, George VI, was still ruling the nation. Only six months later, he managed to grow a head full of hair as you can see in the pic. So cute!
17. Princess Diana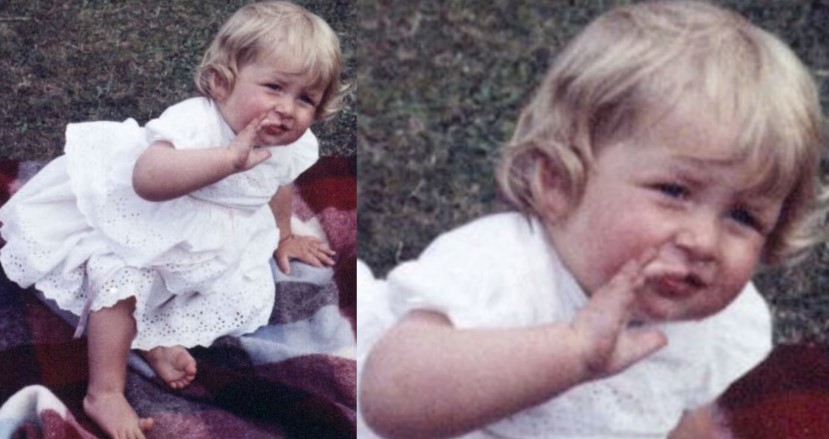 Lady Diana Spencer was born to a family of British nobility as the youngest daughter of the Viscount and Viscountess Althorp. She was welcomed on July 1, 1961, in Park House, Sandringham. A year later for her birthday, she was photographed on a picnic blanket at her birthplace. 
16. Camilla, Duchess of Cornwall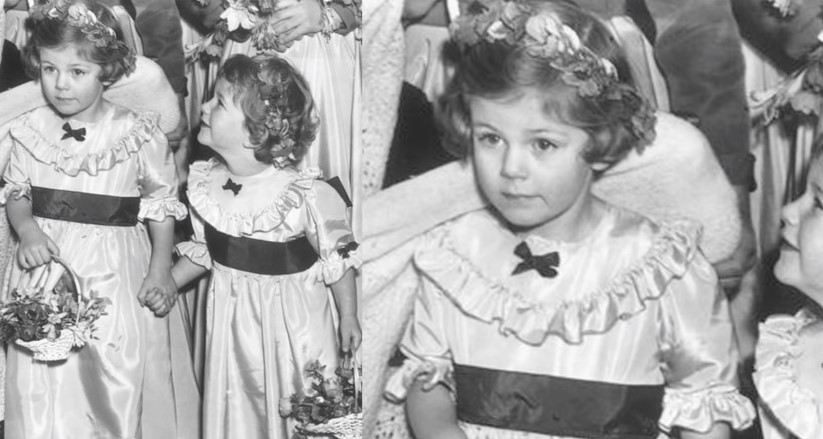 Pretty much like her old rival, Camilla comes from a noble family. She was welcomed at King's College Hospital in London on July 17, 1947. But the Duchess' baby pics are also tough to find. One of the few we can see is when a four-year-old Camilla (left) attended the wedding of Jeremy Cubitt in 1952, according to Good Housekeeping.
15. Princess Anne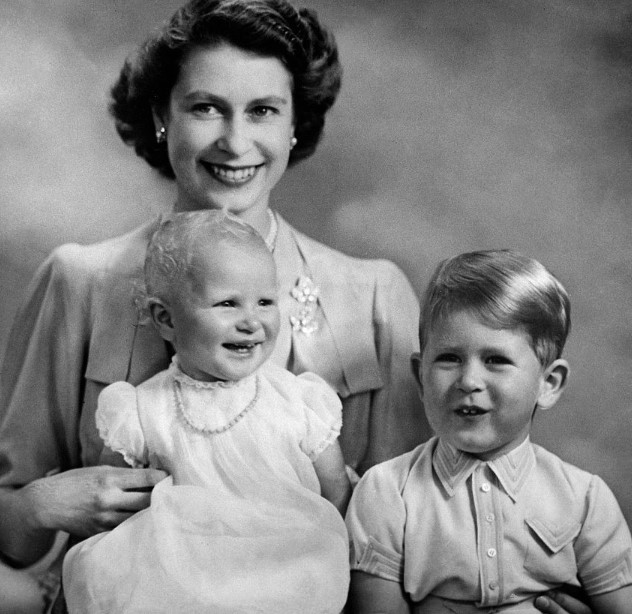 The only daughter of the Queen and Prince Philip arrived on August 15, 1950, at Clarence House. Around five months later, on January 15, 1951, the picture above was taken. We can see a young Elizabeth II with her firstborn and Princess Anne.
14. Prince Andrew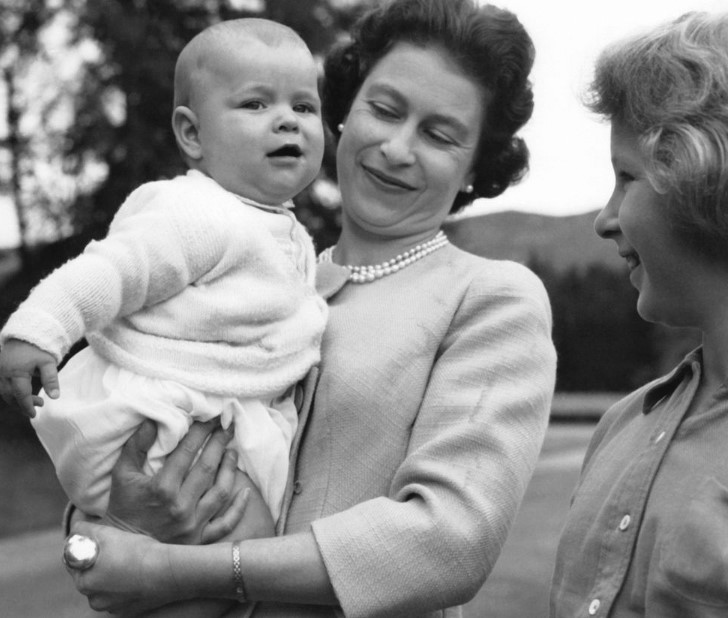 A decade after Princess Anne's birth, the British monarch welcomed Prince Andrew Albert Christian Edward. Her second son was born on February 19, 1960, in the Belgian Suite of Buckingham Palace. A couple of months later that year, he was delighting his mom and sister as you can observe above. 
13. Prince Edward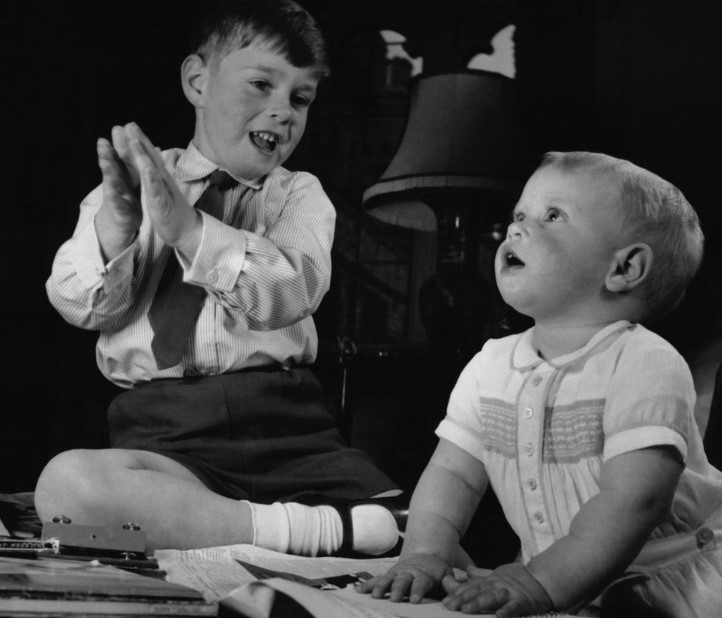 The arrival of Elizabeth II's youngest child was on March 10, 1964, at Buckingham Palace as well. And his baby portrait couldn't be any cuter. There, Prince Andrew appears like a good big bro entertaining Prince Edward at Windsor Castle. The photo was taken on June 21, 1965.
12. Peter Phillips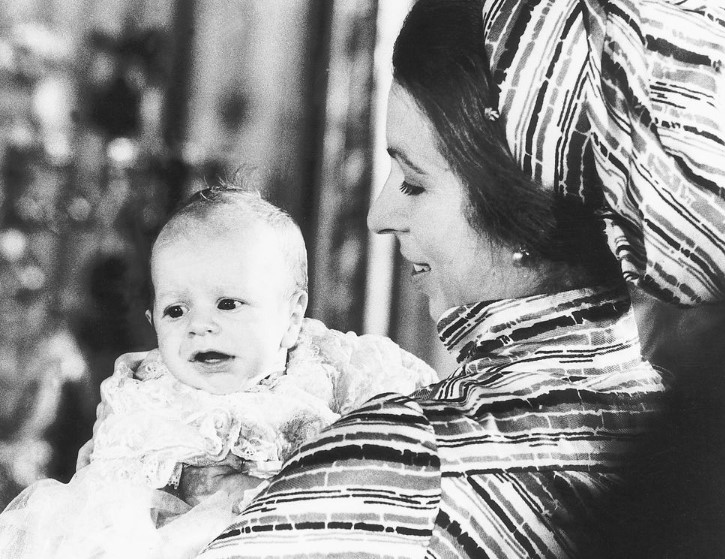 Peter is Princess Anne's firstborn and the eldest grandchild of the Queen. He was welcomed on November 15, 1977, at the Lindo Wing of St Mary's Hospital in London. He was baptized a month later at Buckingham Palace, and here's a cute pic of that moment with his mom. 
11. Zara Phillips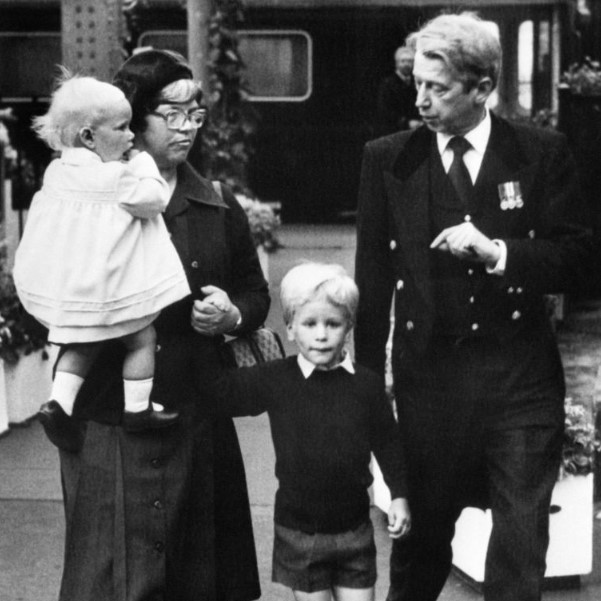 Peter's younger sis came in around four years after, precisely on May 15, 1981, at her brother's birthplace. Cameras caught her in August 1982 at Aberdeen station while being carried by her nanny. One curious fact is that Zara and her big bro don't hold any royal title because Princess Anne declined them, according to Metro. 
10. Prince William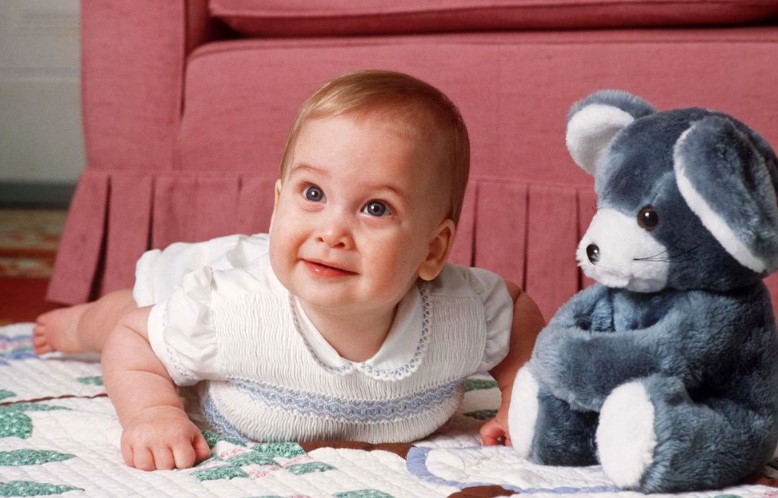 We cannot get over this lovely baby pic of Diana's eldest son when he was almost a year old in 1983. Taken at Kensington Palace, the Prince is pictured hanging out with his stuffed animal. William Arthur Philip Louis was born on June 21, 1982, at Lindo Wing, following the royal tradition Princess Anne started. 
9. Prince Harry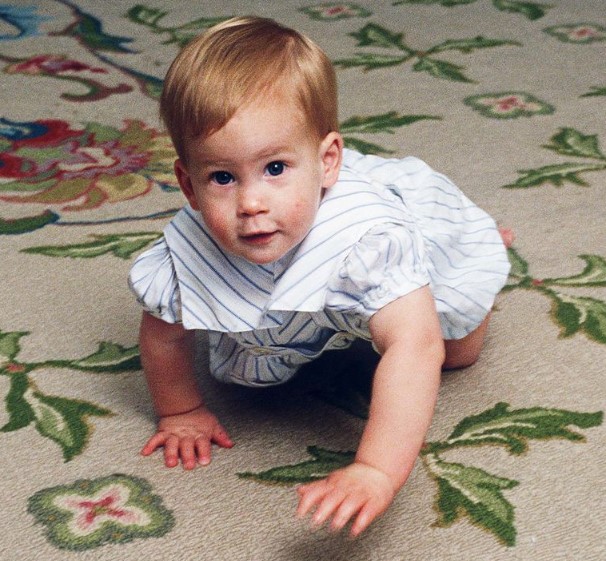 Henry Charles Albert David joined the family on September 15, 1984. His birthplace also honored the royal tradition as he was born at in the Lindo Wing of the renowned Paddington hospital. When the red-haired Prince was a bit more than a year in October 1985, cameras caught him crawling around Kensington Palace. 
8. Princess Beatrice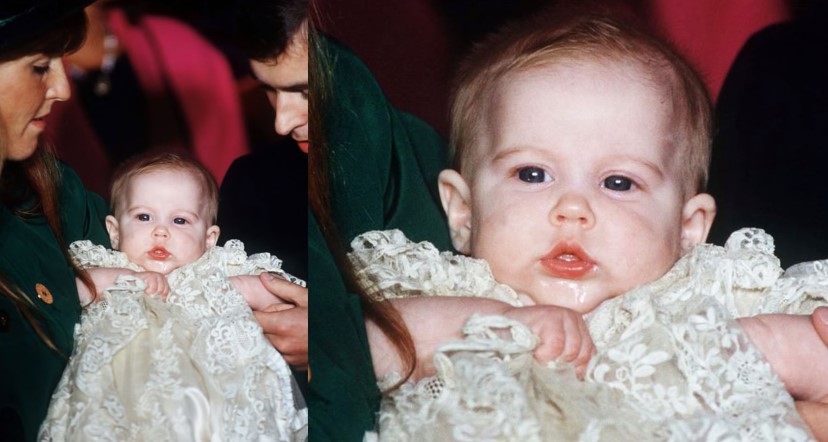 The firstborn of Prince Andrew and Sarah Ferguson joined the royal crew on August 8, 1988. A couple of months later in December, her parents held her during her christening at St. James's Palace. The Princess is currently ninth in line to the British throne. 
7. Princess Eugenie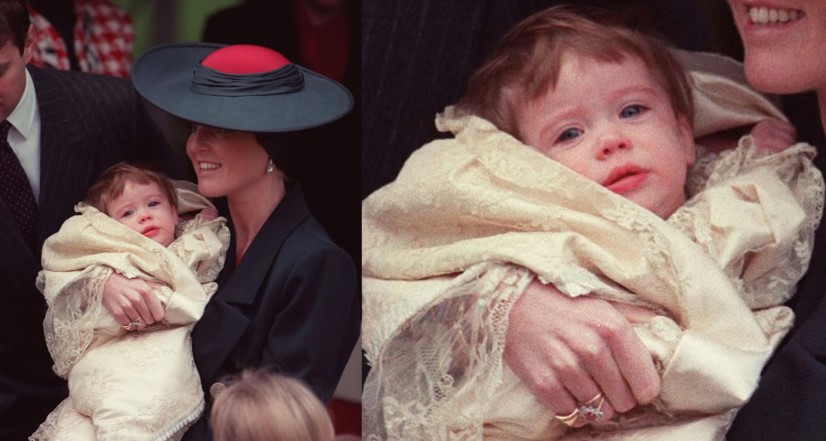 The younger daughter of the Duke and Duchess of York arrived on March 23, 1990, to accompany her big sis. But different from his royal cousins, the York Princesses were born at The Portland Hospital for Women and Children. Eugenie was then pictured in December 1990 during her christening at Sandringham Church.
6. Lady Louise Windsor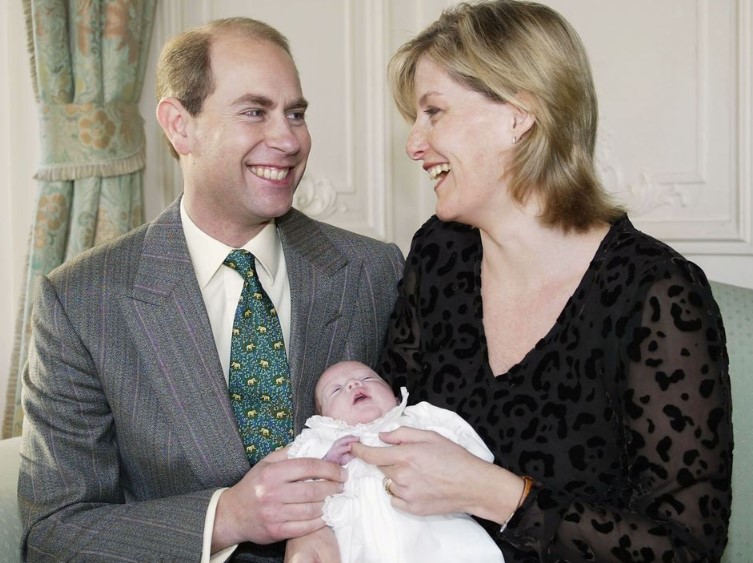 Perhaps, you don't know much of this royal member, but she's the first child of Prince Edward and Sophie, Countess of Wessex. Louise had a premature birth on November 8, 2003, at Frimley Park Hospital in Surrey. Around two months after her birth, the pic above was released. 
5. James, Viscount Severn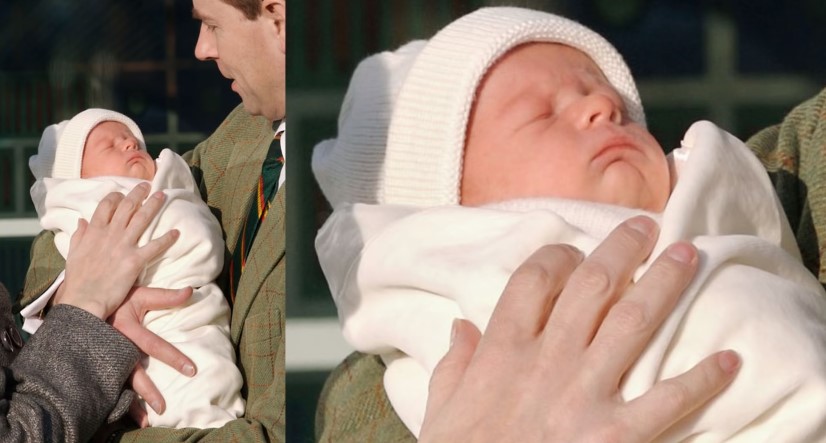 The only son of the Earl and Countess of Wessex arrived on December 17, 2007, to complete the family. Only three days following his welcoming, he was snapped with his proud parents leaving Frimley Park Hospital. The 11-year-old Viscount is 12th in the line of succession. 
4. Prince George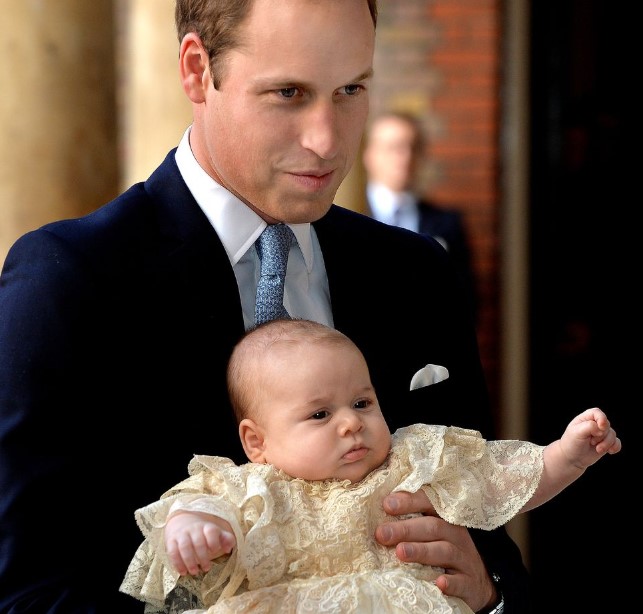 The first child of Prince William and Duchess Catherine came in to enlarge the Cambridge household on July 22, 2013, at the Lindo Wing of St Mary's Hospital. In October of that year, Diana's eldest son showed up at St. James's Palace with his baby boy for his christening. 
3. Princess Charlotte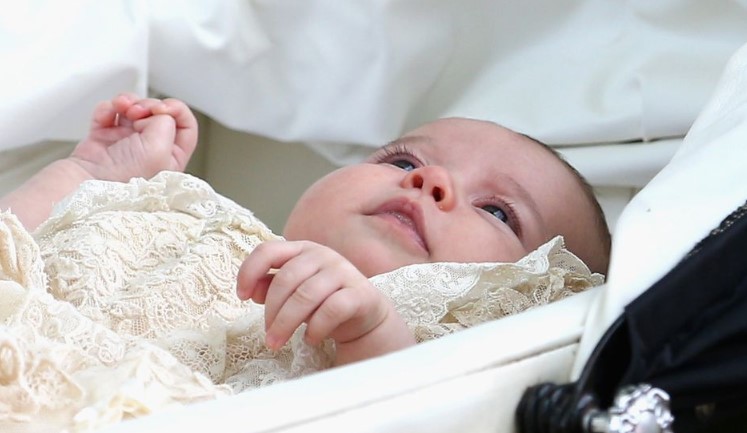 But the Cambridge family couldn't be complete without a baby girl, and that's precisely what they got on May 2, 2015, when the world met Princess Charlotte Elizabeth Diana. After her christening in May 2015, she was pictured in her stroller leaving the Church of St. Mary Magdalene in Sandringham. 
2. Prince Louis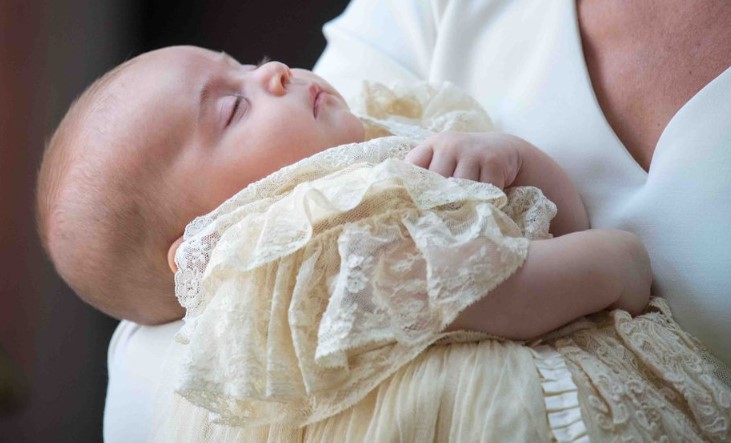 And the youngest member of the Cambridge family joined on April 23 last year. Pretty much like his big siblings, Louis Arthur Charles was also born at the famous Paddington's hospital. He was christened in July at St. James's Palace, and here we can see him being carried by mom Kate. 
1. Archie Harrison Mountbatten-Windsor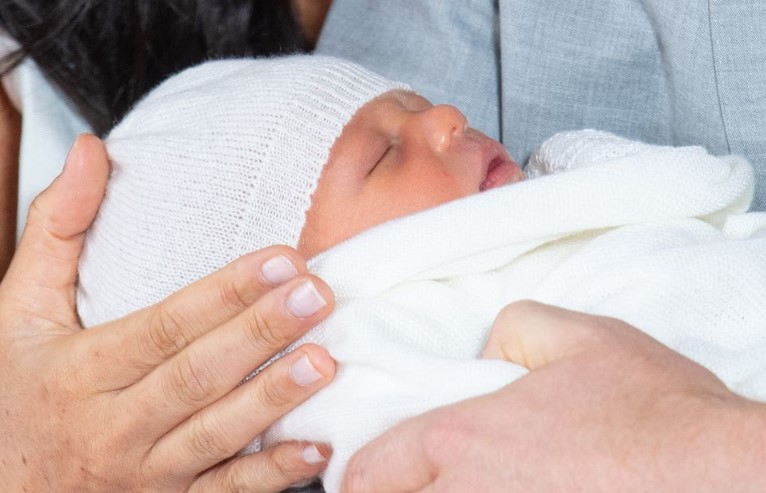 Last but not least, we have the newest acquisition of the British Royal Family, the firstborn of Prince Harry and Duchess Meghan. As you might know, he was welcomed on May 6, but his birthplace is still kept under wraps. Two days after his arrival, the Sussexes introduced him to the world during a photo shoot at Windsor Castle. 
Had you seen all the baby pics of our favorite royal members? Which one is the cutest snap for you? Let us know in the comment section down below, and stay tuned because we have many more fantastic articles! So see you next time! 
Source: Town & Country, Metro, Express, Good Housekeeping
Related: