15+ Miserable Designer Fails That Made Us Feel So Much Better For Ourselves
Designers are motivated for many reasons, the inspiration of the moment, a promising project, a deadline to be met, among many other things. However, it seems that sometimes they do not have enough time to do a good job and, when this happens, epic and monstrous errors that become something ridiculous and fun appear. In the following list, you will see some of those moments when designers make terrible decisions for their plight.
26. This slight design error can cost the company thousands of dollars. Theft should not be encouraged, but why buy the tool if I can take it home?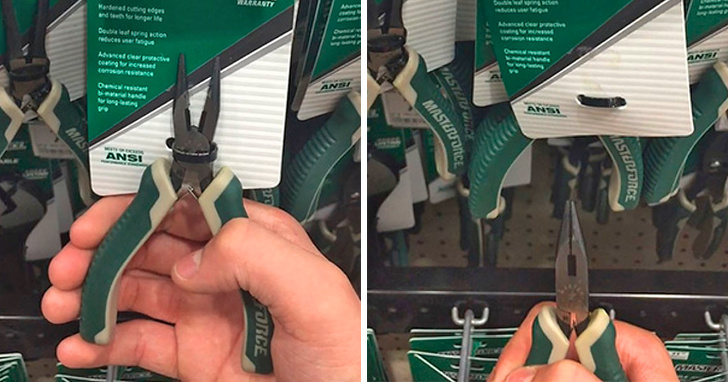 25. This National Geographic magazine is a special edition that talks about the dangers of using plastic bags, but it comes inside a plastic bag, wrapped in plastic.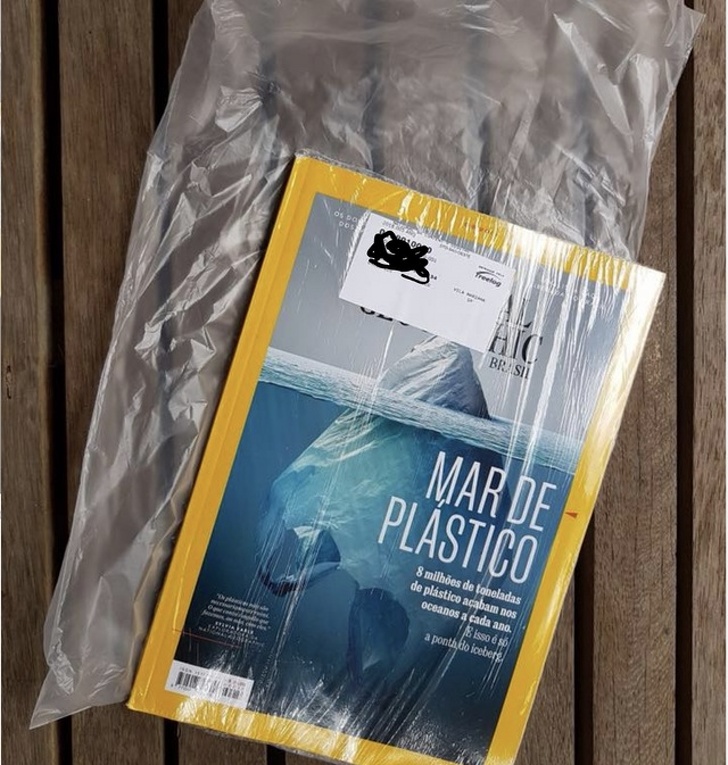 24. There does not seem to be any logical reason why this cup got into production; not even a little finger could go into that hole so small and purposeless.
23. The author of this photograph followed this bus for four blocks only to be able to share this artwork of design with everyone.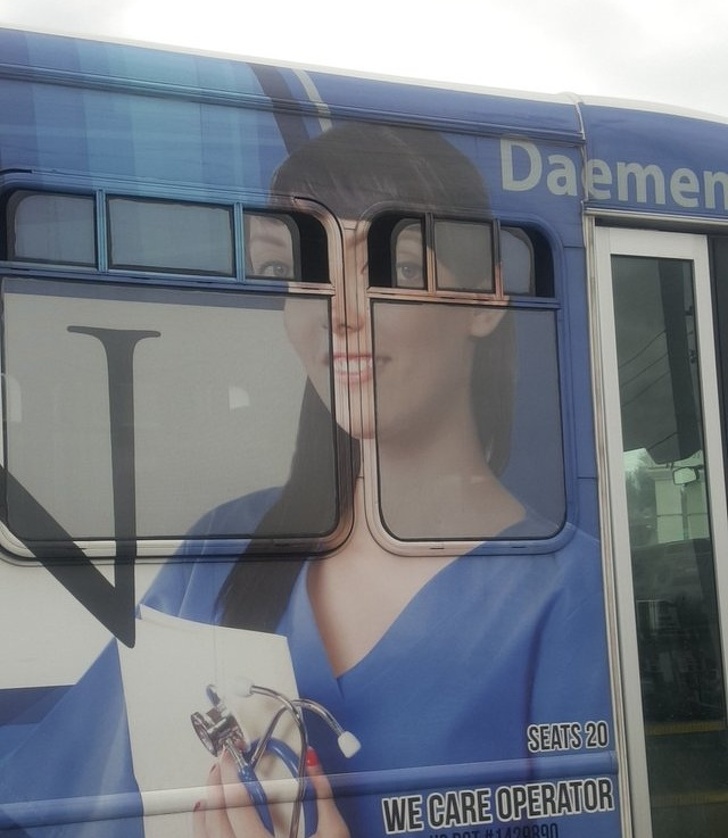 22. If a "DESIGN" school can send this kind of postcards to their students, it is normal that we see so many strange designs on the streets.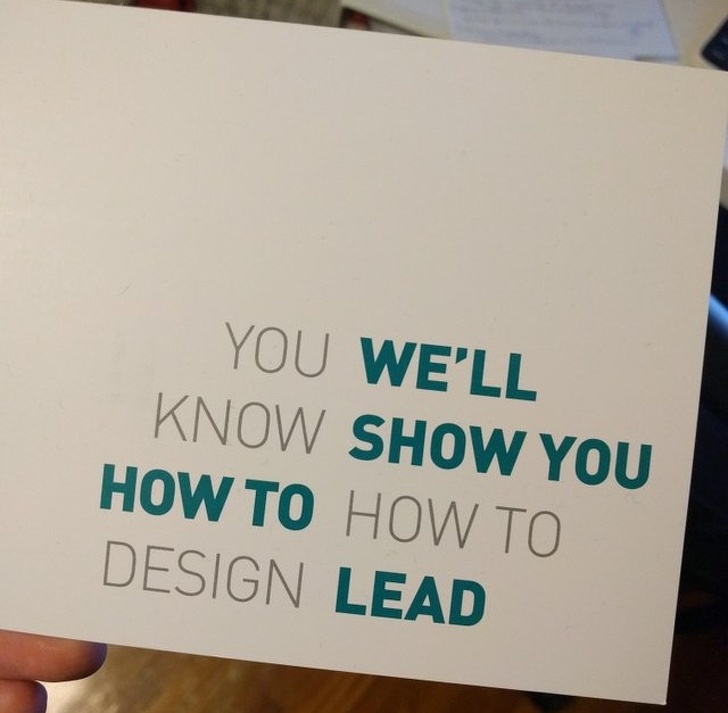 21. When life gives you lemons, the best thing you can do is toss them to the designer of this ad the next time you see him confusing the fruits.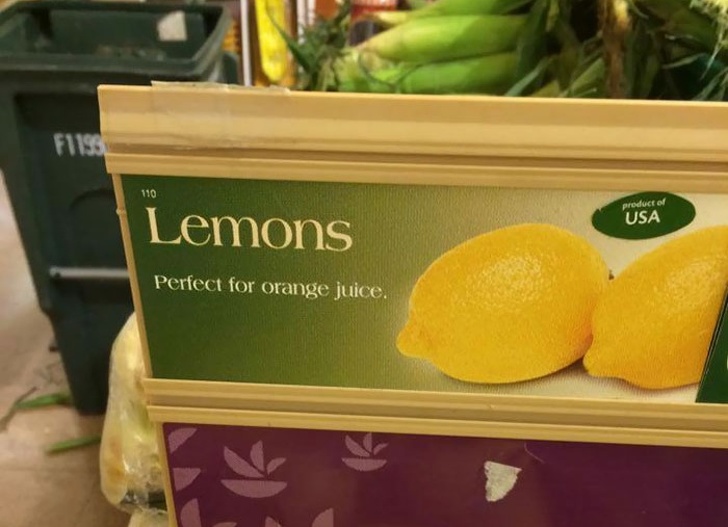 20. The worst thing you can do is confuse this particular product with a box of cereal for breakfast. Despite everything you can think of, it's hair dye.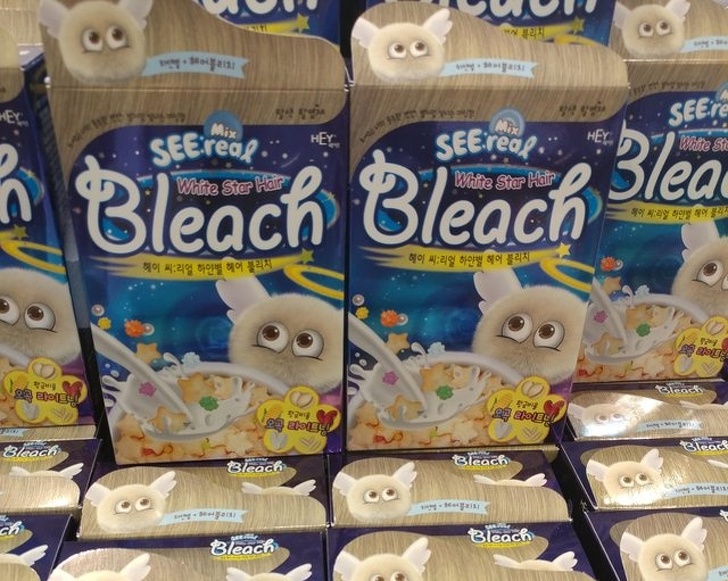 19. This particular and terrifying view does not belong to a scene of a crime as you might think; it is the corridor of a hospital.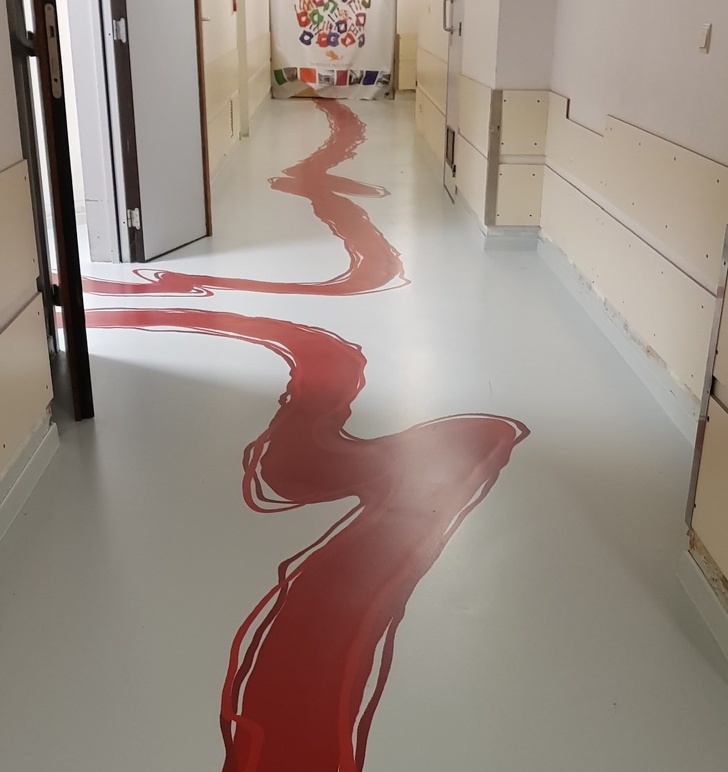 18. This medicine should have some way of differentiating its purpose. Without any warning, it is effortless to fall asleep at work.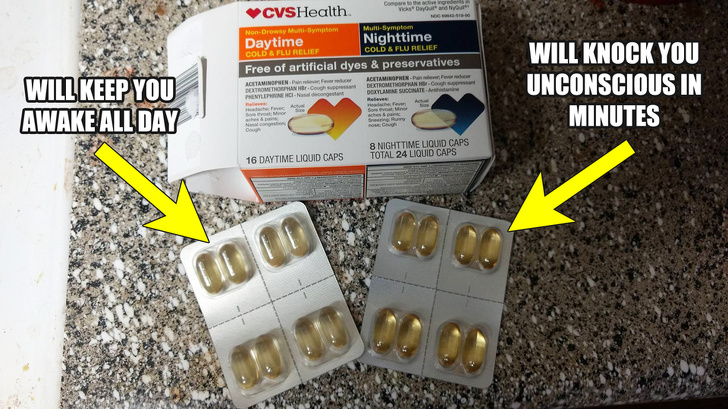 17. This particular design is all you need to make sure there is nothing dangerous outside before opening the door. Do not forget to check the peephole!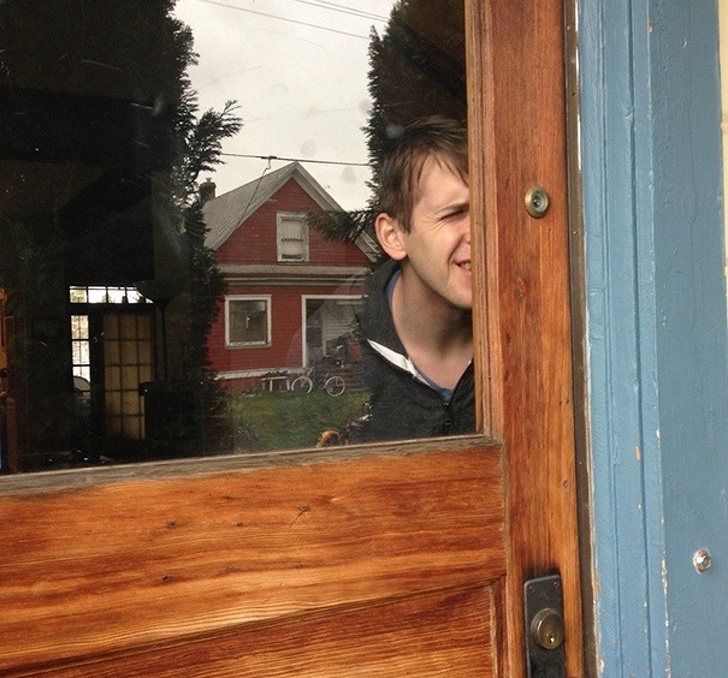 16. With this layout of signs, it is very easy for a person to get confused and enter the wrong bathroom of Toronto Pearson Airport.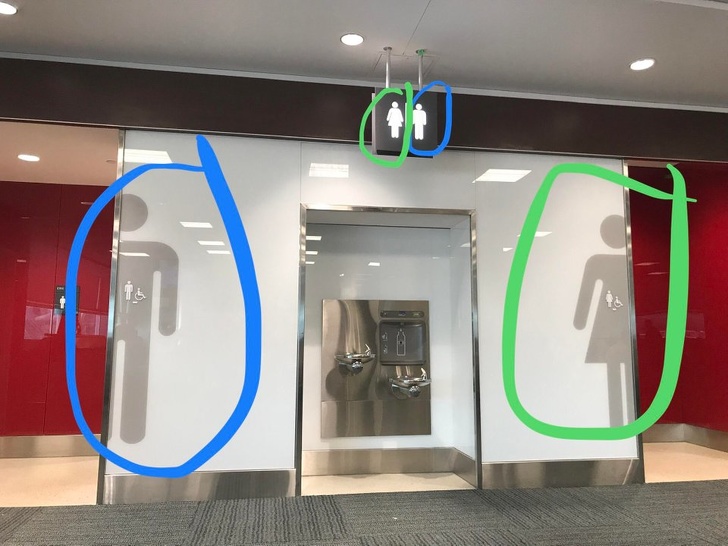 15. There is nothing better to start the day than the aroma of a good coffee and a good twinge in the eyes to wake you up entirely.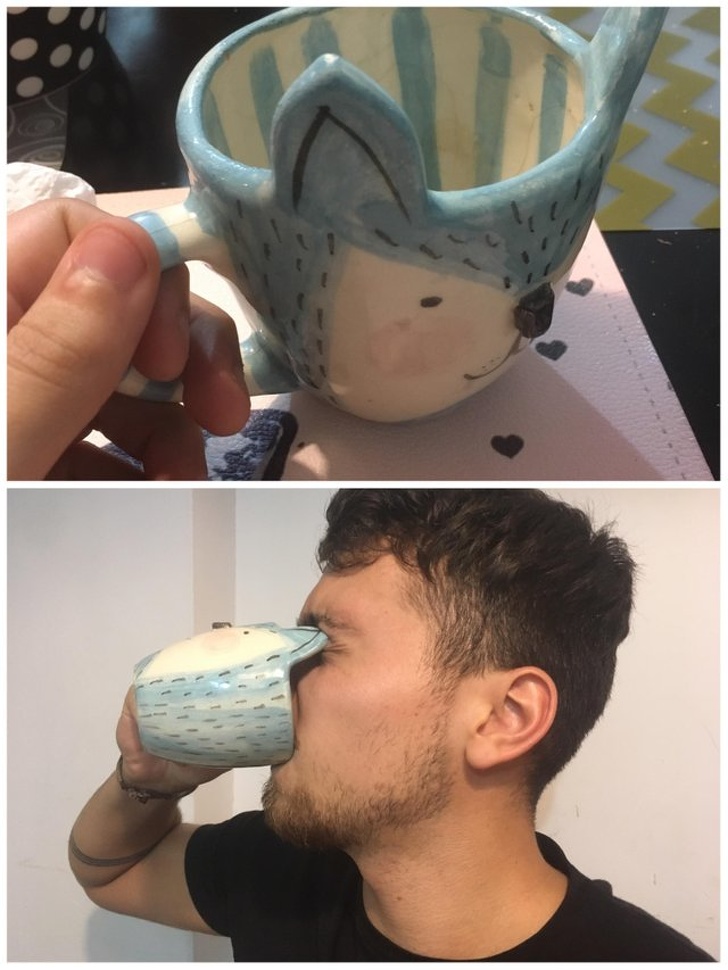 14. If you want to design the packaging of this soup as if it were a feminine hygiene product, why should you stop? You will not confuse anyone for sure.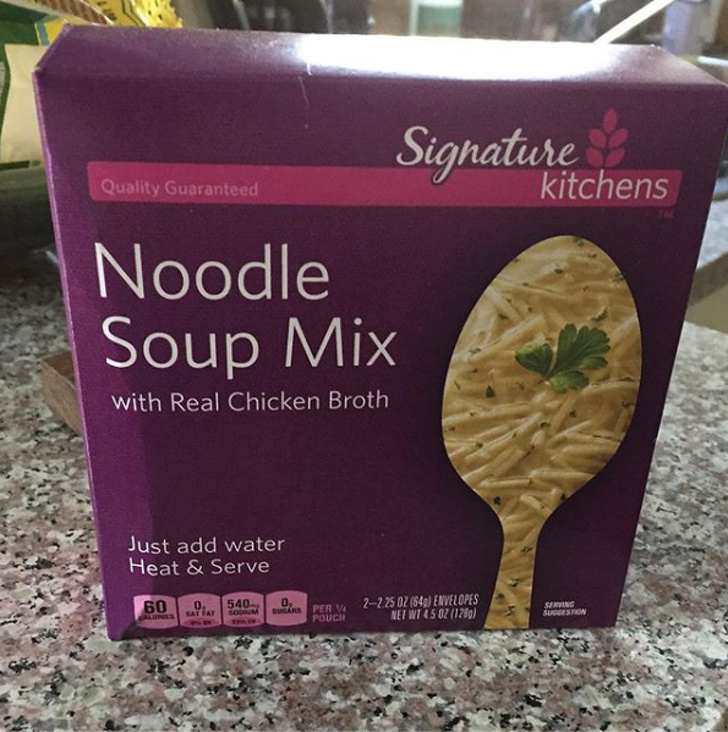 13. This ad has the potential to cause a heart attack to anyone who does not read carefully and thinks he was the victim of a hacker.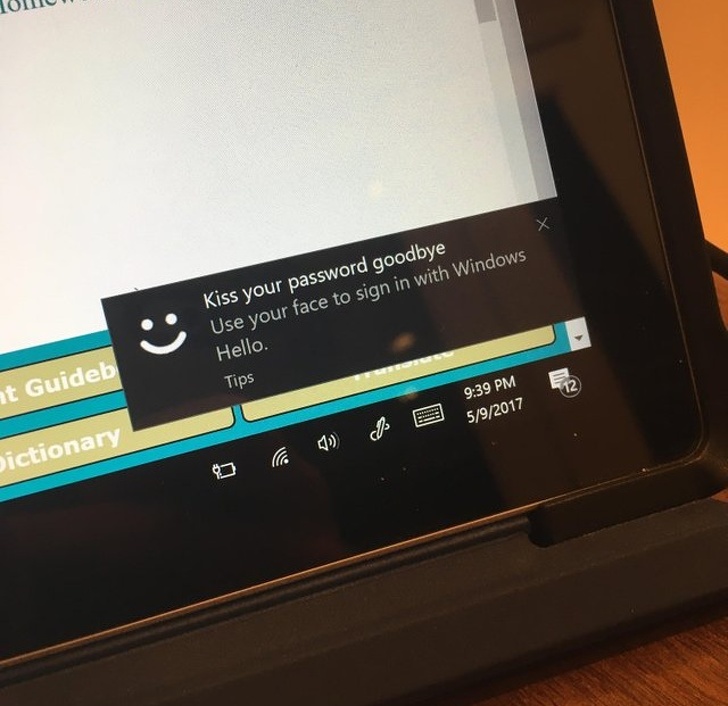 12. If you are going to design something that will be used by women, it is essential to consult with a focus group of your potential clients to avoid this kind of situations.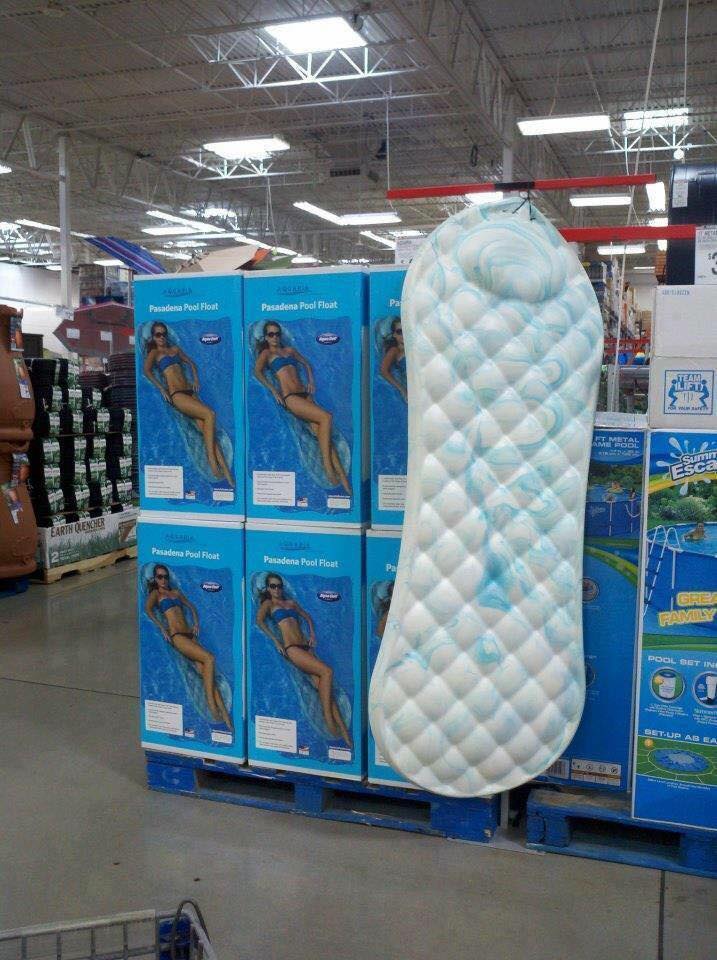 11. Confusing people seems to be the designers' favorite sport these days. Do not forget to pay for your free coffee before leaving the library! 
10. There are many ways to represent the action of reducing the volume on your keyboard, but the designer thought that just inverting the icons would suffice.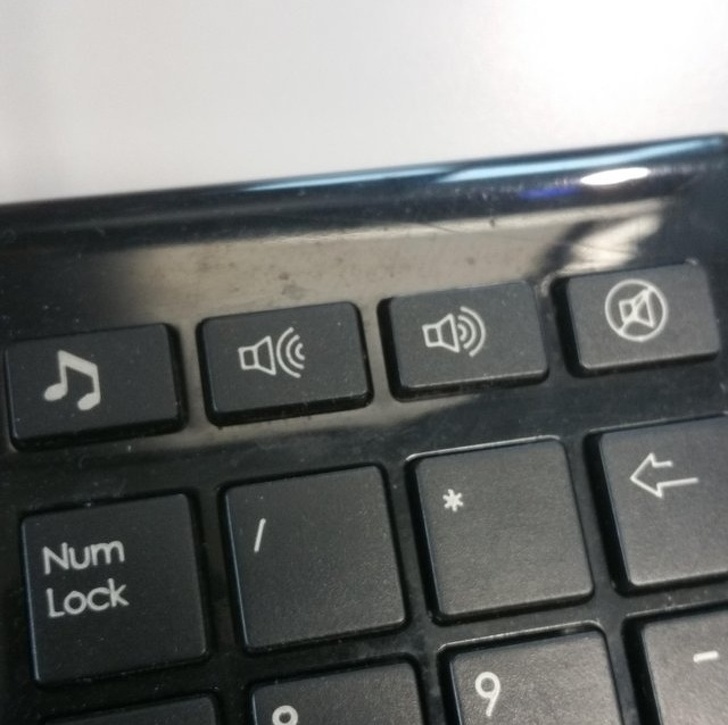 9. The person who designed this counter did not think it would be a bit strange to see those muddy shapes in a bathroom. Anyone could misinterpret it.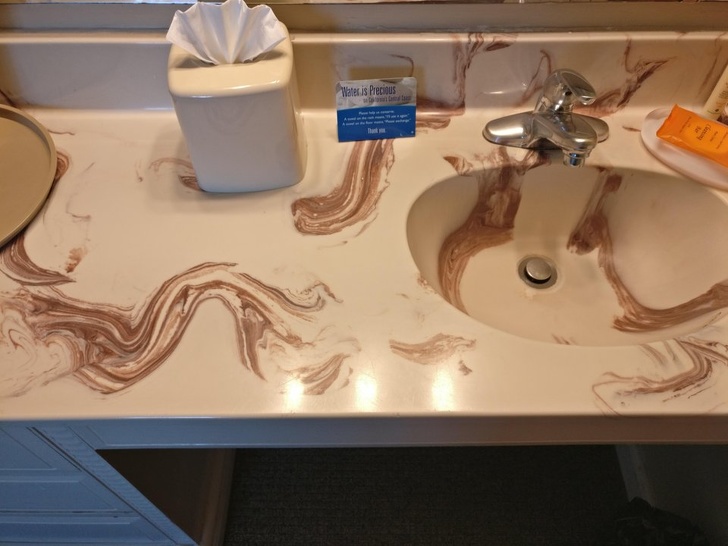 8. It seems that the purpose of this designer was for the form to replace the "I," but unfortunately, the ad transmits a different message.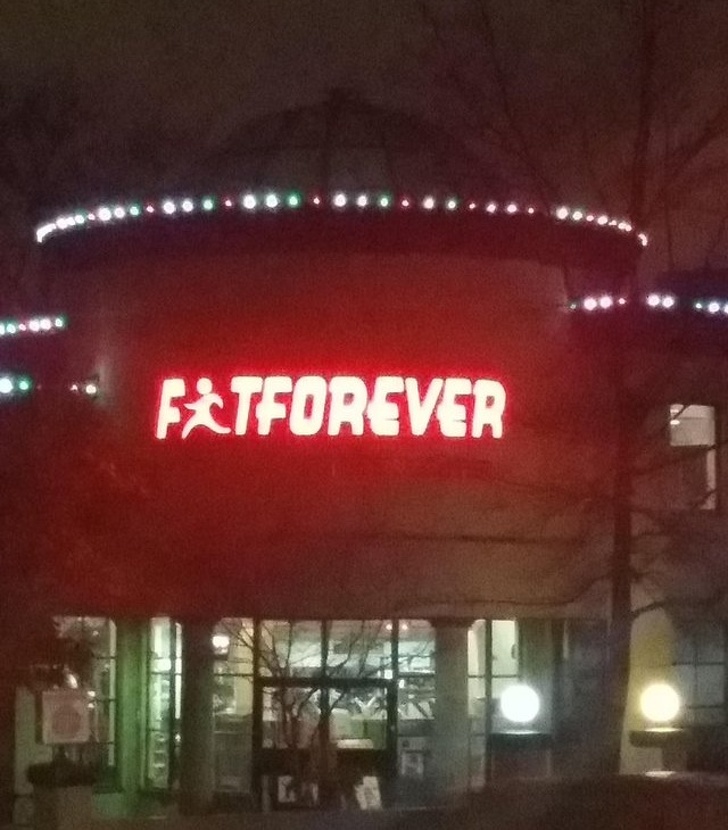 7. Probably the purpose of this note was not that you planned the murder of your wife, but the designer did not know how to choose the right words for this advice.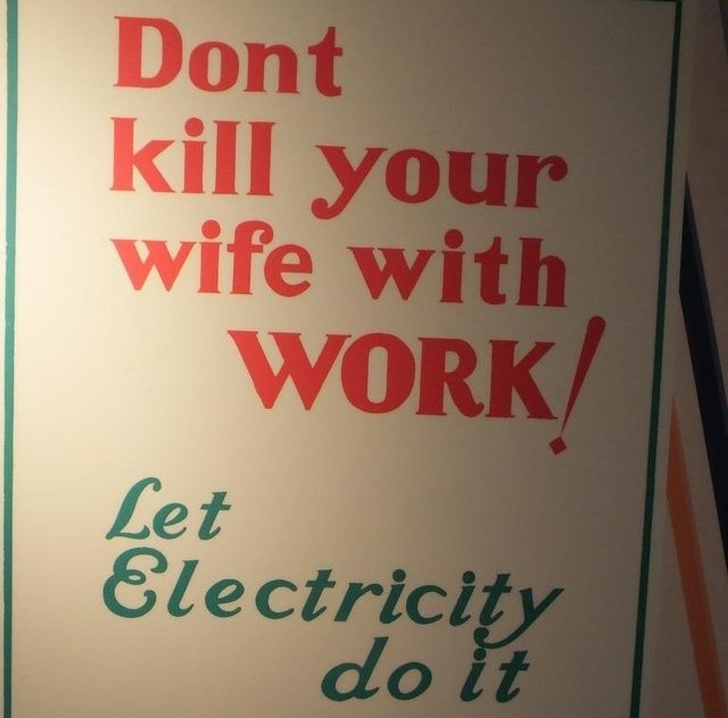 6. It's somewhat ironic that a company that specializes in sliding doors, like The Sliding Door Company, does not use its own product.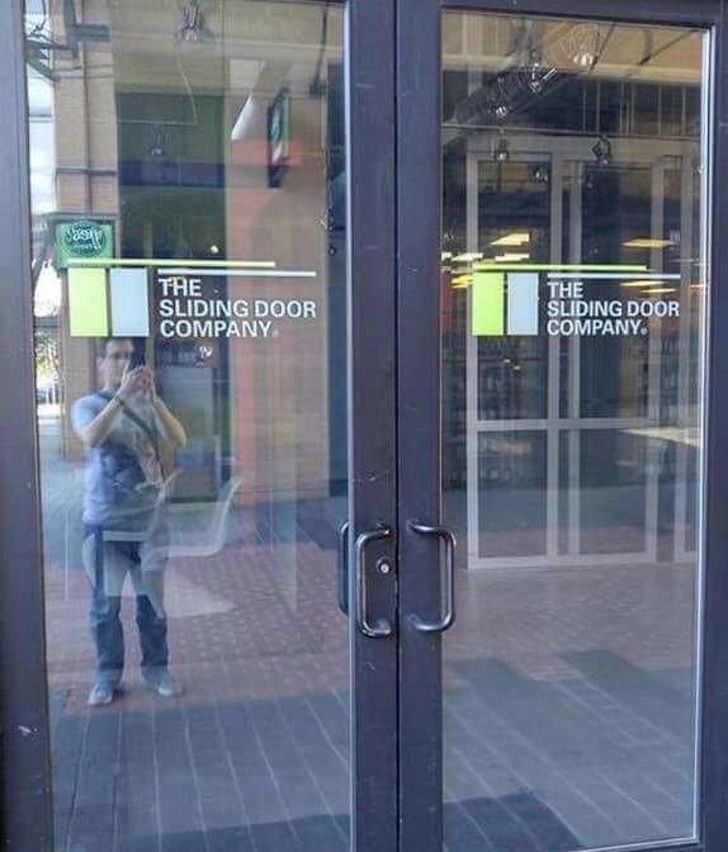 5. Advertising large size leggings with a small model instead of using a model appropriate to the product do not give a good message to your buyers.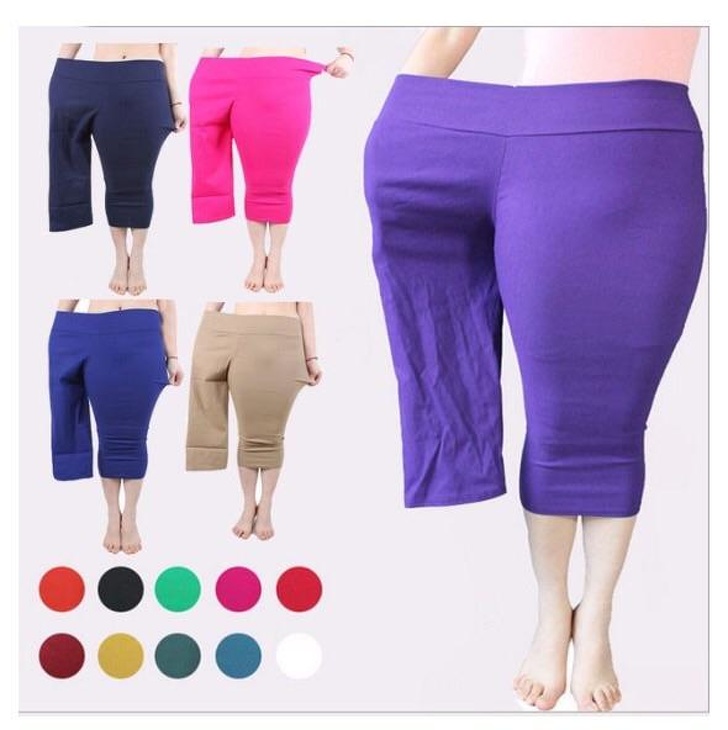 4. The designer who put the numbers of the floors in alphabetical order must not have lasted a long time working in that company.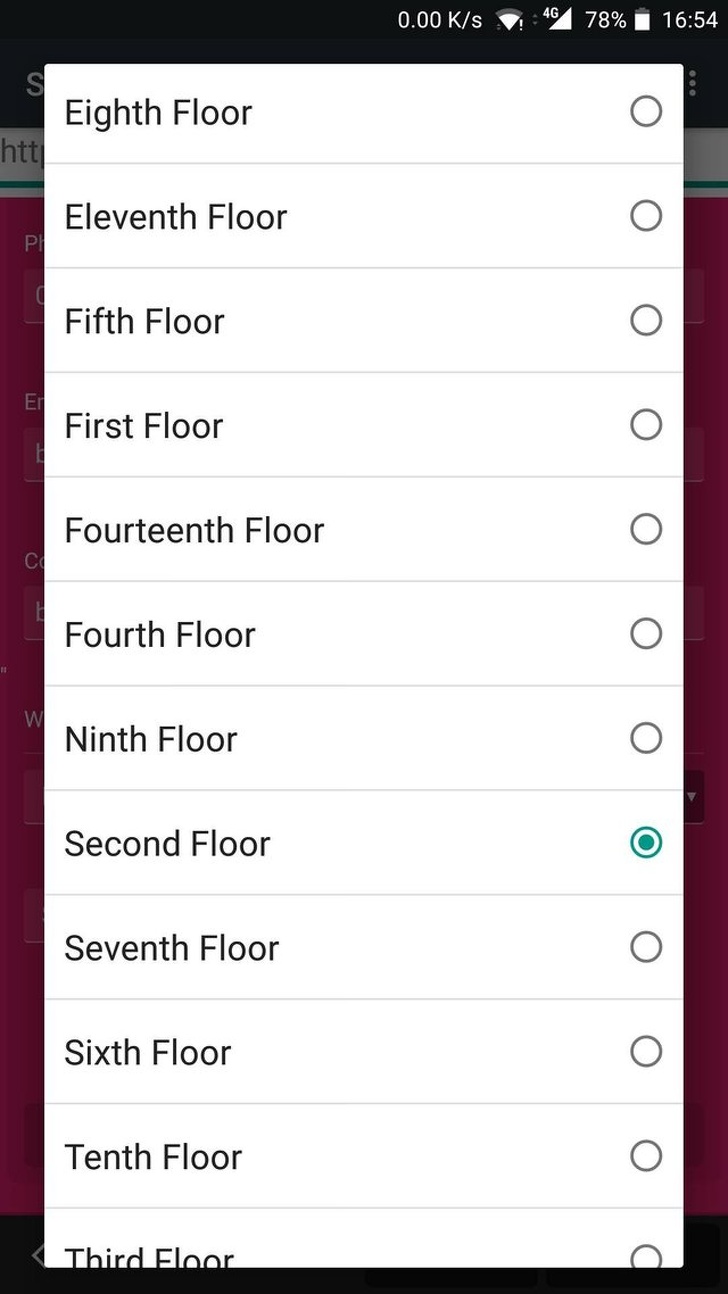 3. This cheerful light switch design for children's rooms must have traumatized a large part of the child population.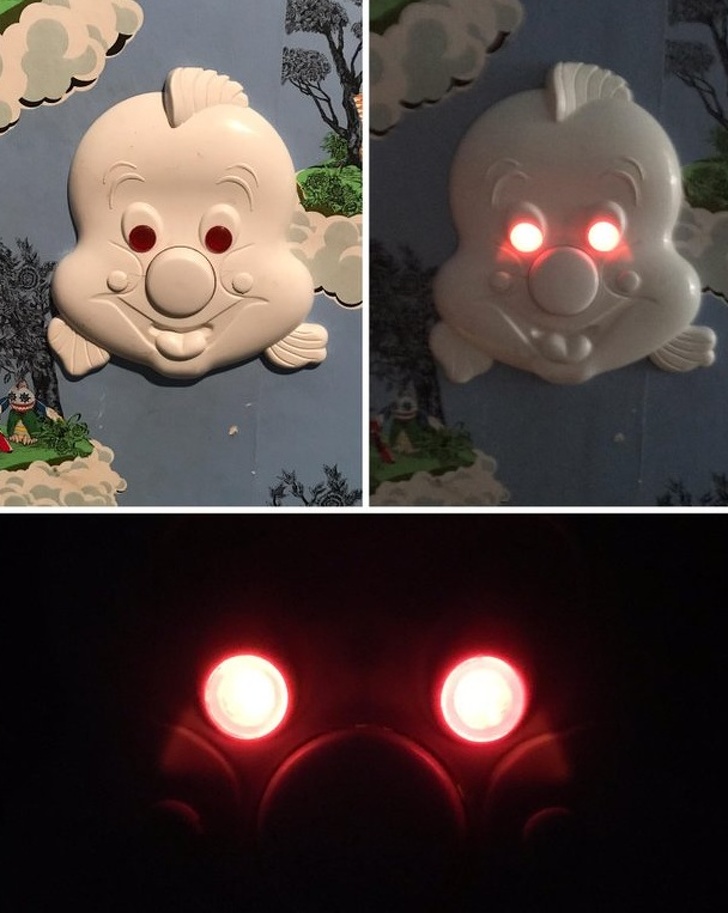 2. The company that produced these napkins did not think adequately about the design of their packaging. It's hard to see anything hygienic or safe despite the superhero.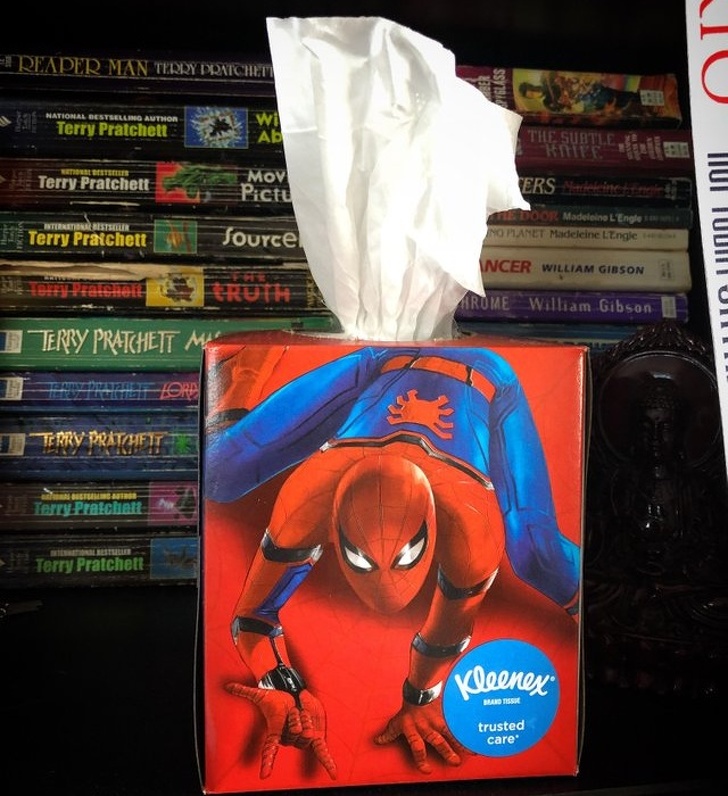 1. When you are presented with questions like these, it is difficult to know what the correct answer is. If anyone knows the reason, please share it in the comments.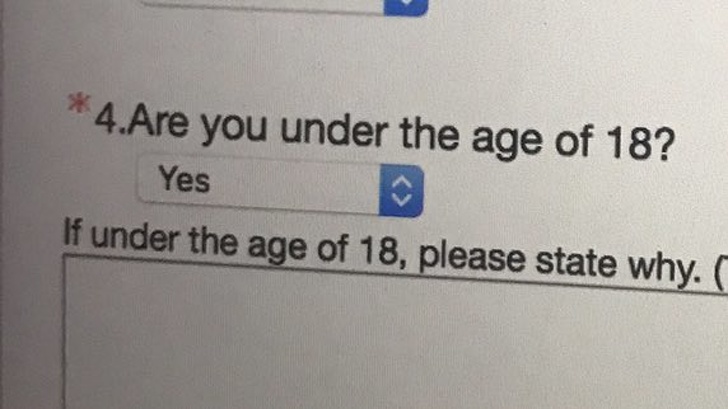 Sadly it is widespread to see this kind of design errors or disasters in our daily routine, but luckily, many companies take care of these details before they see the light and reach this list. Have you ever found a hilarious example like these? Share with us the failed examples that you have found and do not forget to share this article with those design lovers who need some laughs.
Sources: Brightside
Related: