A Very Important Role Pepper Potts Had In Avengers Endgame Only Few Of Us Realized
'Avengers: Endgame' is a movie based on the Marvel Comics superhero team, the Avengers. The movie's storyline is that the existing members of the Avengers and their partners work hand-in-hand to repair the havoc wreaked by Thanos in 'Infinity War.' Ever since the start of the Avengers sequel, Iron Man has been an instrumental character. However, while many focused on Tony Stark, we overlooked the importance of Virginia Pepper Potts. Pepper is Stark Industries' CEO, and Tony Stark's widow, as of 'Avengers: Endgame.' She also was Tony's executive assistant.
Pepper was a significant help to the success and existence of one of the world's greatest minds, Iron Man. Making sure a superhero is organized is no feasible task, but she handled it with ease and grace. Although there was a mutual attraction between her and Tony, Pepper was never one to put romance before professionalism. It's why her importance in the MCU is much more than her romance with Iron Man. Here are facts about Pepper Potts in 'Avengers: Endgame' that not many MCU fans realized.
IMPRESSIVE PEPPER POTTS
Although Pepper Potts doesn't have any superpower, her role has been one to be highly respected. It's easy to forget how commendable her character is in the MCU as we could get caught up with all the flying and powerful heroes. But to be fair, she's fantastic as a human. Despite being in a world dominated by superheroes, Pepper Potts has managed to make a mark.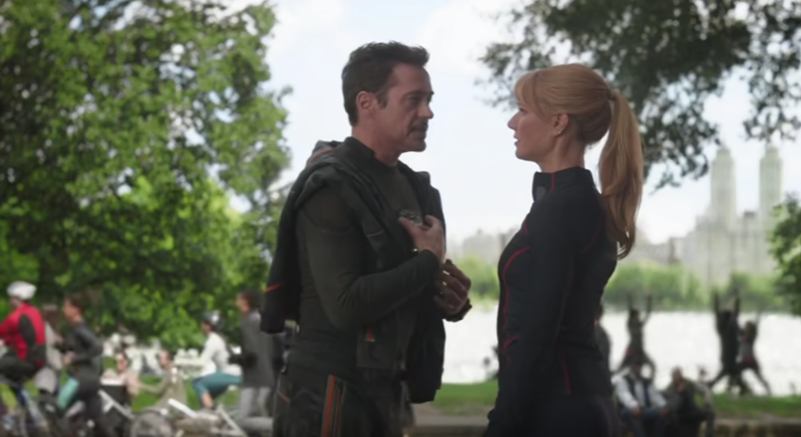 PEPPER POTTS' LIFE AFTER THE DECIMATION BY THANOS
During an interview in the months leading to the release of 'Avengers: Endgame,' Gwyneth Paltrow who portrays Pepper Potts gave us a few cues of what to expect in 'Avengers: Endgame.'  She spoke about how things wouldn't be the same for her after the decimation and talked about the relationship between her and Tony Stark. She even mentioned that she and Tony have a baby together. That made some fans believe that Tony's dream Pepper Potts was pregnant in 'Avengers: Infinity War' was real, while others took it another case of Marvel misdirecting viewers. Some even felt that maybe Gwyneth Paltrow is talking about Peter Parker, Tony Stark's fake son.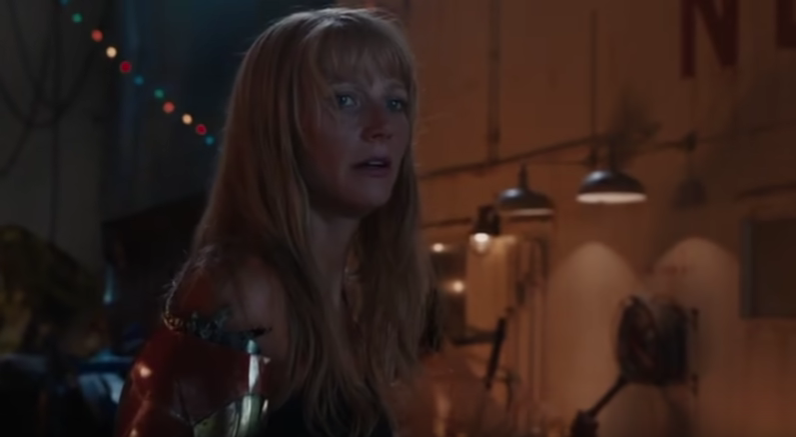 However, early on in 'Endgame,' we got to know that Pepper Potts and Tony Stark indeed got married and even had an adorable baby girl together. They named their daughter, Morgan. In 'Infinity war,' Tony Stark referred to an uncle of Pepper's named Morgan who he described as "eccentric."
Ironically, in the comics, Morgan Stark is a cousin of Tony who battles with him for control over the Stark Industries. He is an antagonist and also an opponent of Tony Stark. We wonder what prompts his weird choice of name.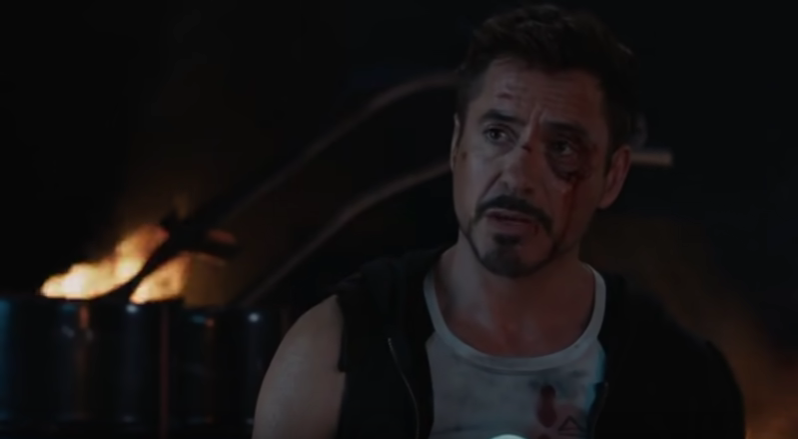 SOMETHING MORE HEROIC FOR PEPPER POTTS
In the 'Endgame' Tony's daughter, Morgan was playing with a blue helmet that kind of looked like his Iron Man's own and revealed it was part of a surprise for his wife, Pepper Potts. At the end of the movie during the big battle, Pepper Potts showed up to support the other Avengers and help fight Thanos in her fresh new blue suit. In the comics, she goes by the name 'Rescue' as she shows up from time to time in her fresh blue suit to help out Iron Man when necessary.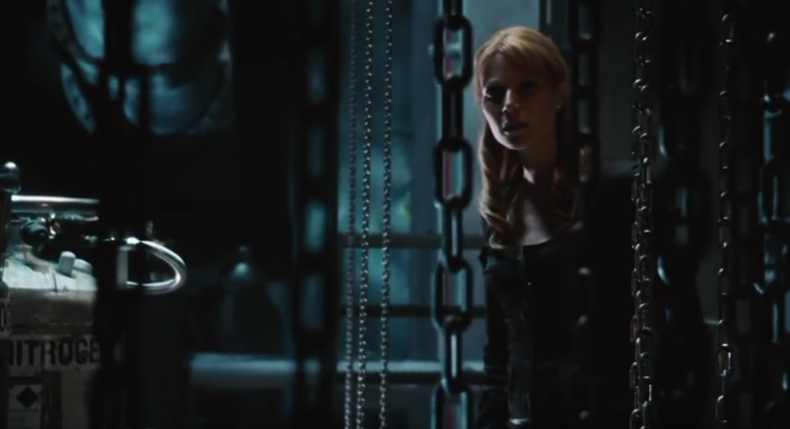 Another clue that she was going to take on more heroic responsibilities apart from the blue helmet was when she told Tony Stark to go ahead and mess with the time-space continuum. That came to us as totally unexpected because, in 'Infinity War,' she was so against Tony going up to space. Previously she was trying to convince Tony to stop being a superhero. So, what changed her mind? We want to think that it had something to do with half of the world population disappearing. She must have felt the need to do something more about it.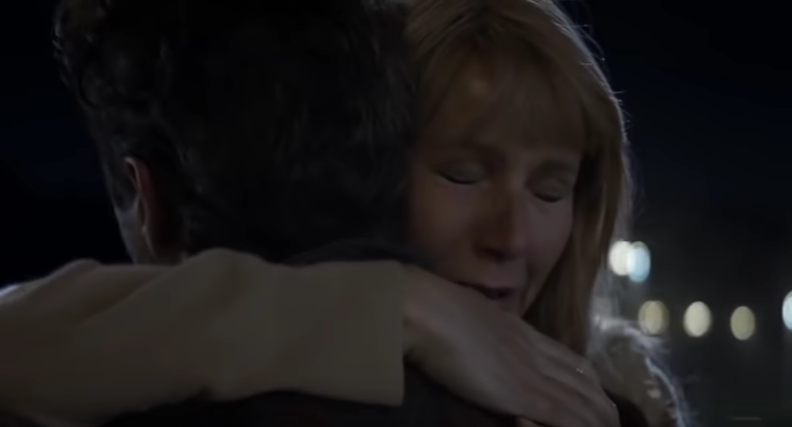 THE DECIMATION
It's clear that annihilation by Thanos was a crucial time for everyone, including Pepper Potts. Despite her husband still being alive and moving on to having a baby, she must have been so shaken by it. What it did to the world at large and the mental health of the people in it was unimaginable. Although her little family was complete, she might have experienced a kind of survivor's guilt, knowing that not all other families were that lucky. That was why she was in support of Tony trying to reverse the decimation regardless of how big a risk it was. She could lose her husband and the father of her child! Messing with time is a dangerous thing to do, even more so than going up to space. However, that doesn't deter Pepper from making sure Tony does it. She doesn't just encourage Tony to return to the Avengers; she even spends time practicing in her blue super suit so she can lend a helping hand.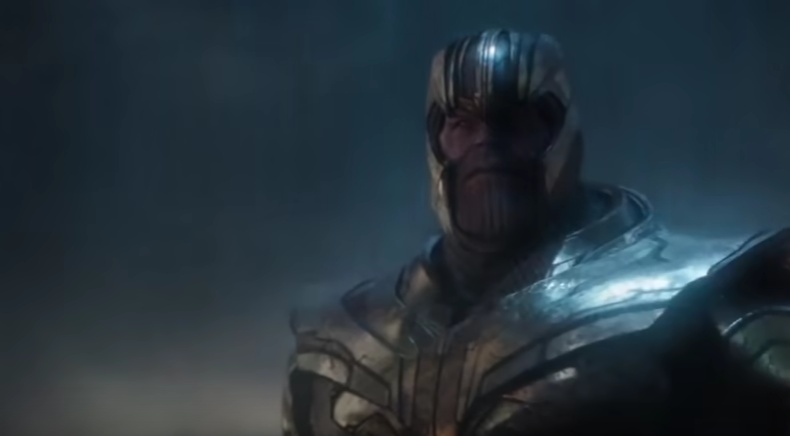 IS RESCUE GOING TO TAKE IRON MAN'S PLACE?
Despite the possibility of Rescue joining the Avengers and taking Tony's place, it won't happen. She will only be an occasional hero who will step up when needed. She definitely has a lot on her shoulders right now to be a full-time superhero! Besides, Earth still has a lot of people watching out for its survival and existence. Remember that Tony was a mentor to Peter Parker, now it looks like that responsibility will go to Pepper Potts since Tony is gone. While Peter Parker may need occasional pep talks, we expect more heroes to pop up as time goes on.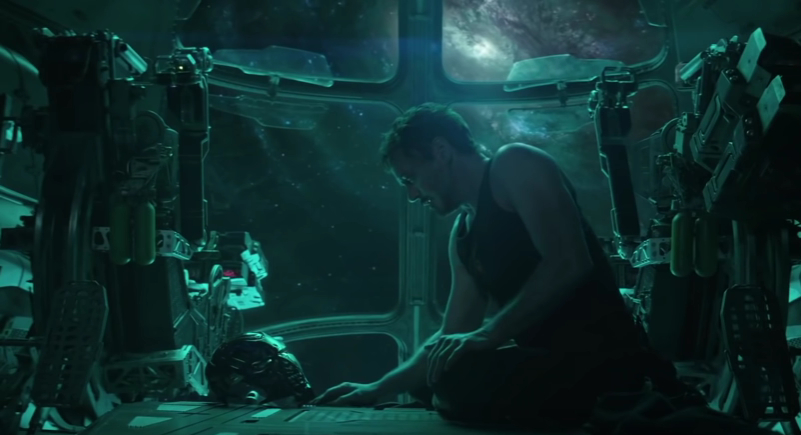 THE UNFAMILIAR FACE AT TONY STARK'S FUNERAL
Tony Stark's funeral was for close friends and members of the Avengers, so we were in the dark about who the strange boy standing all alone was. Well, if you don't remember his face, let's help you. In 'Iron Man 3,' Tony Stark befriended a little boy named Harley Keener who helped him revive his suit. We were made aware of Harley's interest in science and superheroes, so is it possible that he may be in the upcoming generation of superheroes? Or could he be the MCU version of Iron Lad and lead the next generation of Avengers?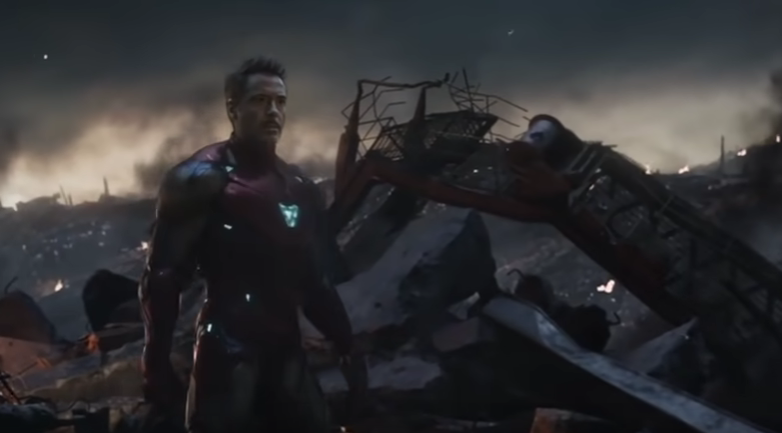 A YOUNG SUPERHEROES MOVIE?
Well, MCU has been hinting at a young version of superhero movies for a while now. And also we've been seeing potential heroes. There's Scott Lang's daughter, Cassie Lang who has an interest in being a superhero as she said in 'Ant-Man And The Wasp.' All thanks to a time jump, she's older and could even be the superhero called 'Statue' just like in the comics. Don't forget Clint Barton's daughter, Leila Barton who was learning to use a bow. There's a lot involved in being a superhero, and they need a lot of resources and guidance. This is definitely what Pepper Potts can handle as she has had a long time of experience in this field.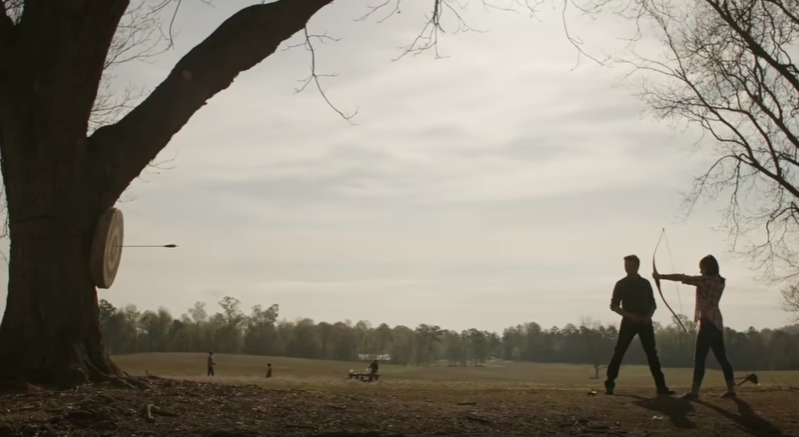 What do you think of her new role? Do you think she'll be a vital role or will be a much lesser one? How about a young generation of heroes? Tell us what you think in the comment section below and share this article with an MCU fan today.
Source:
YouTube/CBR
Get Excited With More Marvel Articles Here: