Meghan And Harry's Perfect Wedding Gesture Was Almost Ruined
Weddings are a time of joy, happiness, and total bliss - or at least that's what they should be. And when we're talking about a royal wedding, you can bet that all the effort is put in to make things go smoothly. However, things don't always go according to plan… even though Prince Harry and Meghan Markle's wedding looked absolutely perfect, apparently, one important thing went wrong. And it involves a wedding gift that Prince Harry had picked out for his bride-to-be.
Their relationship grew quickly and they fell in love just as fast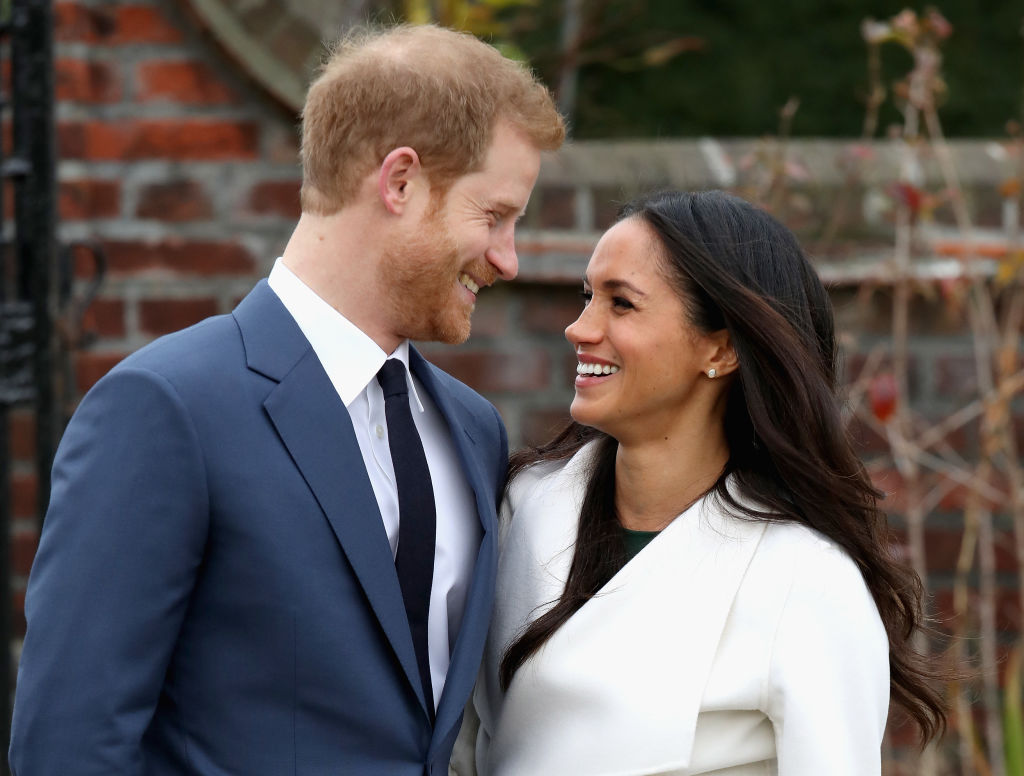 We all know from the couple's interview that Harry and Meghan's relationship was sort of a whirlwind romance. Although the pair had some time to get to know each other in private (before all the media swarmed in), things were moving pretty quickly for the Sussexes.
In fact, Harry admits himself that they fell in love "incredibly quickly" after announcing their engagement:  "So the fact that I fell in love with Meghan so incredibly quickly was sort of confirmation to me that everything — all the stars — were aligned. Everything was just perfect. It was this beautiful woman just sort of literally tripped and fell into my life, I fell into her life."
Harry and Meghan's royal wedding: what went wrong
Millions of people worldwide tuned in to watch Prince Harry and Meghan say their "I do's" and officially tie the knot at St. George's Chapel in Windsor. To us, everything looked simply magical, effortless, and perfect. However, there was one small issue that the couple ran into.
And no, it wasn't any one person's fault in particular. In fact, the issue arose all thanks to mother nature! According to the plan, Prince Harry was supposed to pick the flowers himself for Meghan's bouquet to carry down the aisle. Alas, mother nature threatened to "ruin" his plans. The weather took a turn for the worst, as they got hit with snow over the Easter holiday. This ended up almost ruining the flower beds, as well as Harry's wedding plans.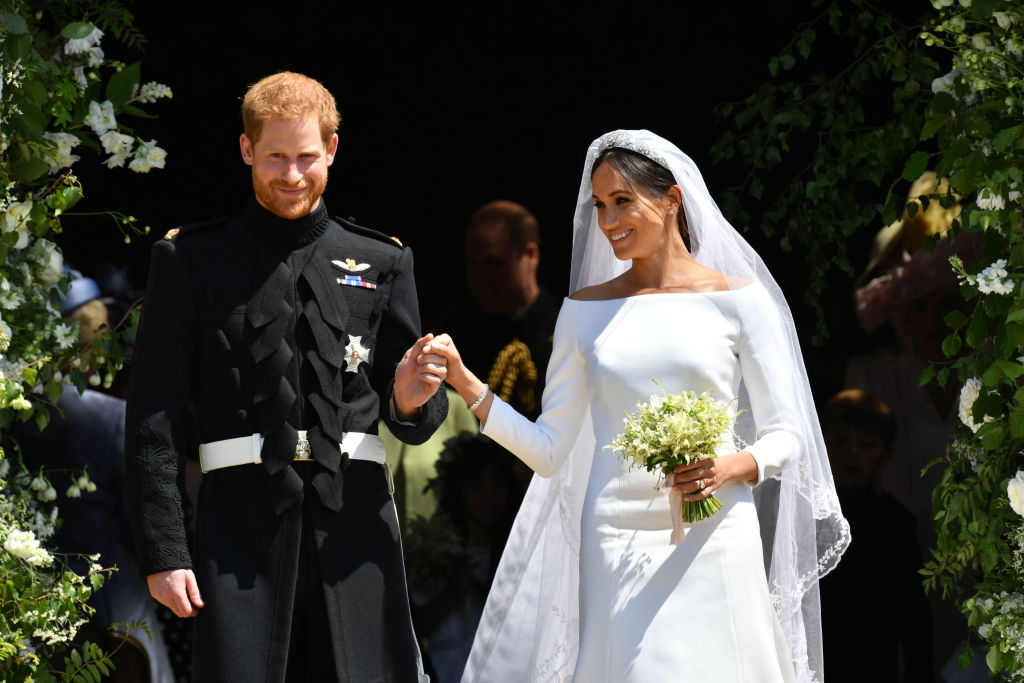 Meghan still ended up honoring the tradition that's been around for 161 years, which states that a royal bride must carry a sprig of myrtle from a bush on the Isle of Wight in their wedding bouquet. Additionally, it was important for Markle to pay tribute to Prince Harry's late mother, Prince Diana, by adding her favorite flower - forget-me-nots - in her arrangement as well.
The couple explained their situation with the flowers. In an interview that was recorded for a Windsor Castle exhibition of her wedding dress, Meghan commented on the couple's garden: "We have a very small garden here that we had been planting things in the fall." Prince Harry also shared his frustration with how nature screwed up his plans and "ruined" the floral plan, stating, "We didn't have as many flowers in our little garden as we had hoped for because I think it snowed at Easter. That kind of ruined the whole thing!"
Even though he ran into an issue, our Prince Harry is a resilient one. Despite the 'freak event', Harry still did a wonderful job and found a way to handle the problem. Markle shared: "What was really special, I think, was that the morning of the wedding Harry went in and he picked some flowers to go into my bouquet which was really beautiful and something that makes it sentimental and really meaningful."
Meghan's wedding dress incorporated some special details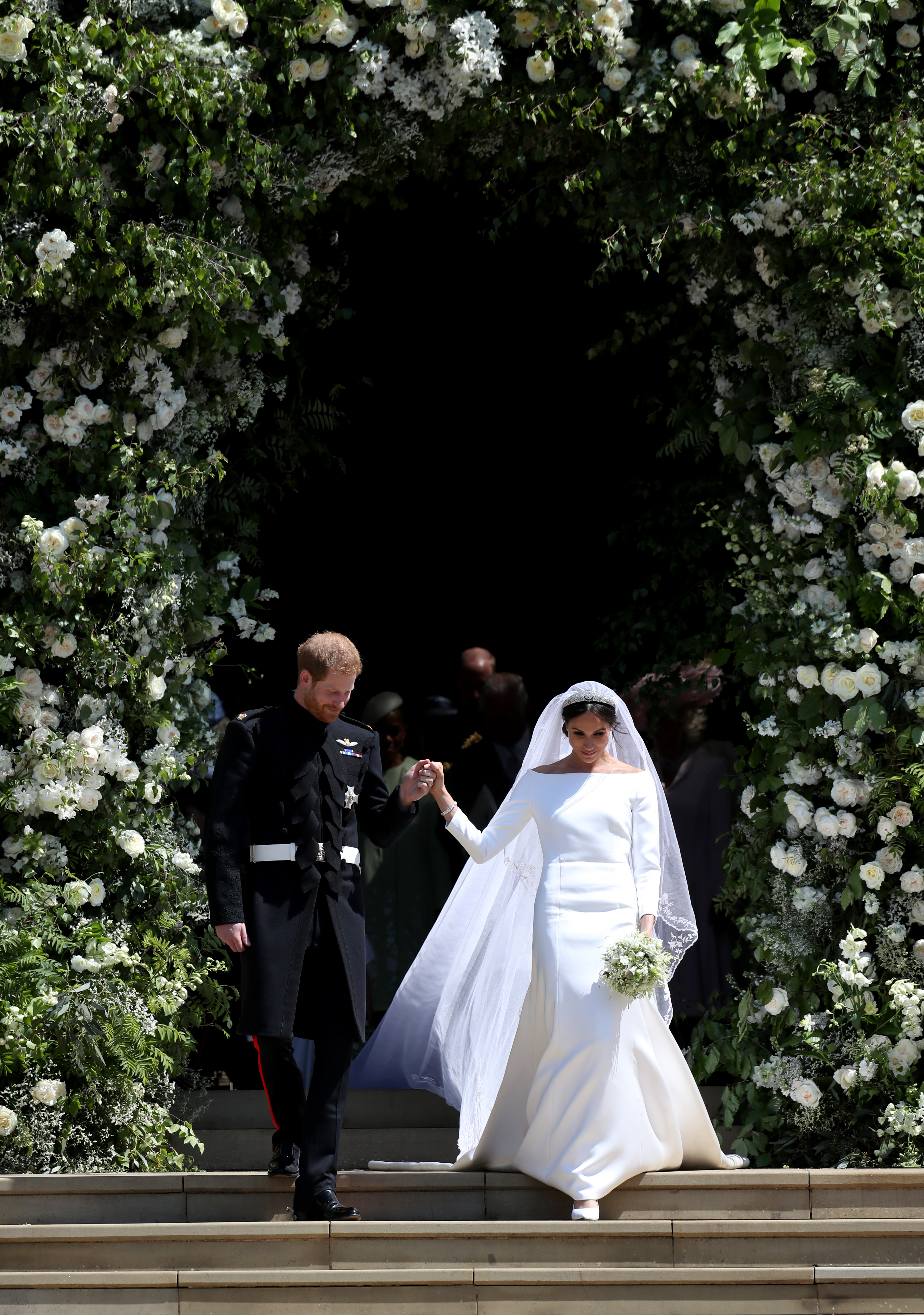 Markle paid close attention to details when it came to her big day. The Duchess, apparently, incorporated a special piece of fabric into her wedding dress. And what was the special piece? It was from the dress she wore to her very first date with the prince! In the ITV documentary 'Queen of the World', Meghan had shared that the fabric was her "something blue."
Markle's veil included something special as well! The Duchess explained that all 53 national flowers of the Commonwealth countries were embroidered into her veil. Meghan explained:
"It was important for me, especially now being part of the royal family, to have all 53 of the commonwealth countries incorporated. And I knew it would be a fun surprise for my now husband — he didn't know! He was really over the moon to find that I would make this choice for our day together, and I think the other members of the family had a similar reaction."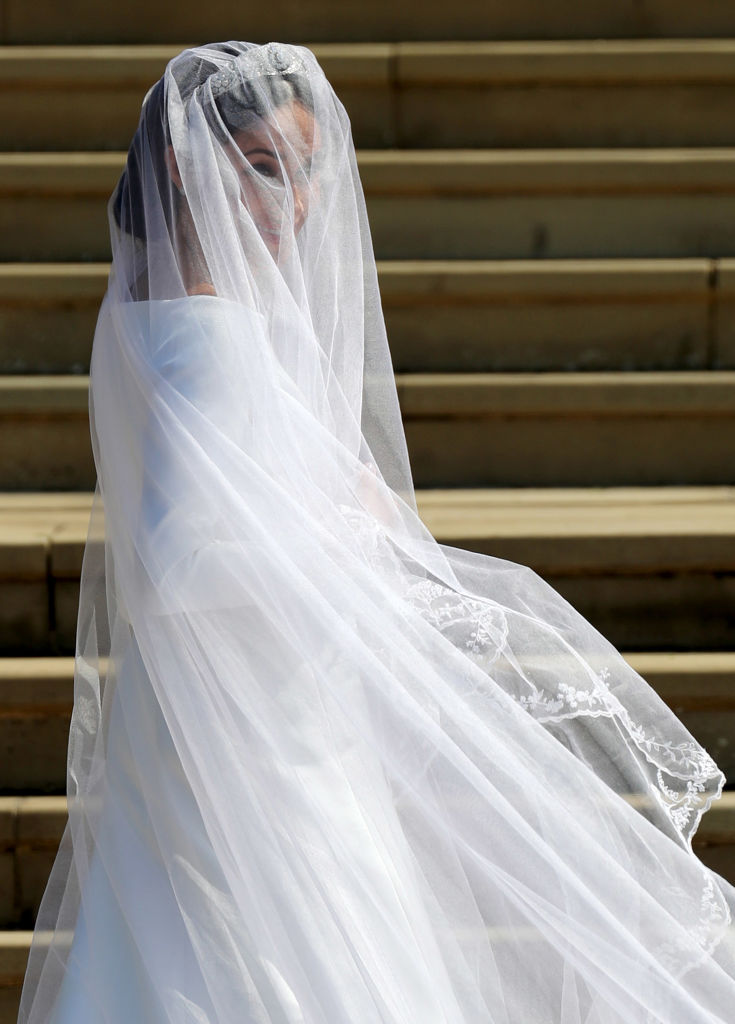 The Duke and Duchess of Sussex have come a very long way since their royal wedding. With their big move and separation from the Cambridges, to baby Archie now changing their lives, the pair recently celebrated their anniversary in the cutest way by sharing new, unseen photos from their wedding. The post read:
"Happy one year anniversary to Their Royal Highnesses, The Duke and Duchess of Sussex! Today marks the one year anniversary of the wedding of The Duke and Duchess of Sussex. Their Royal Highnesses exchanged vows at St George's Chapel within the grounds of Windsor Castle on May 19th, 2018.

The selected song 'This Little Light of Mine' was chosen by the couple for their recessional. We hope you enjoy reliving this moment, and seeing some behind the scenes photos from this special day. A message from The Duke & Duchess: Thank you for all of the love and support from so many of you around the world. Each of you made this day even more meaningful."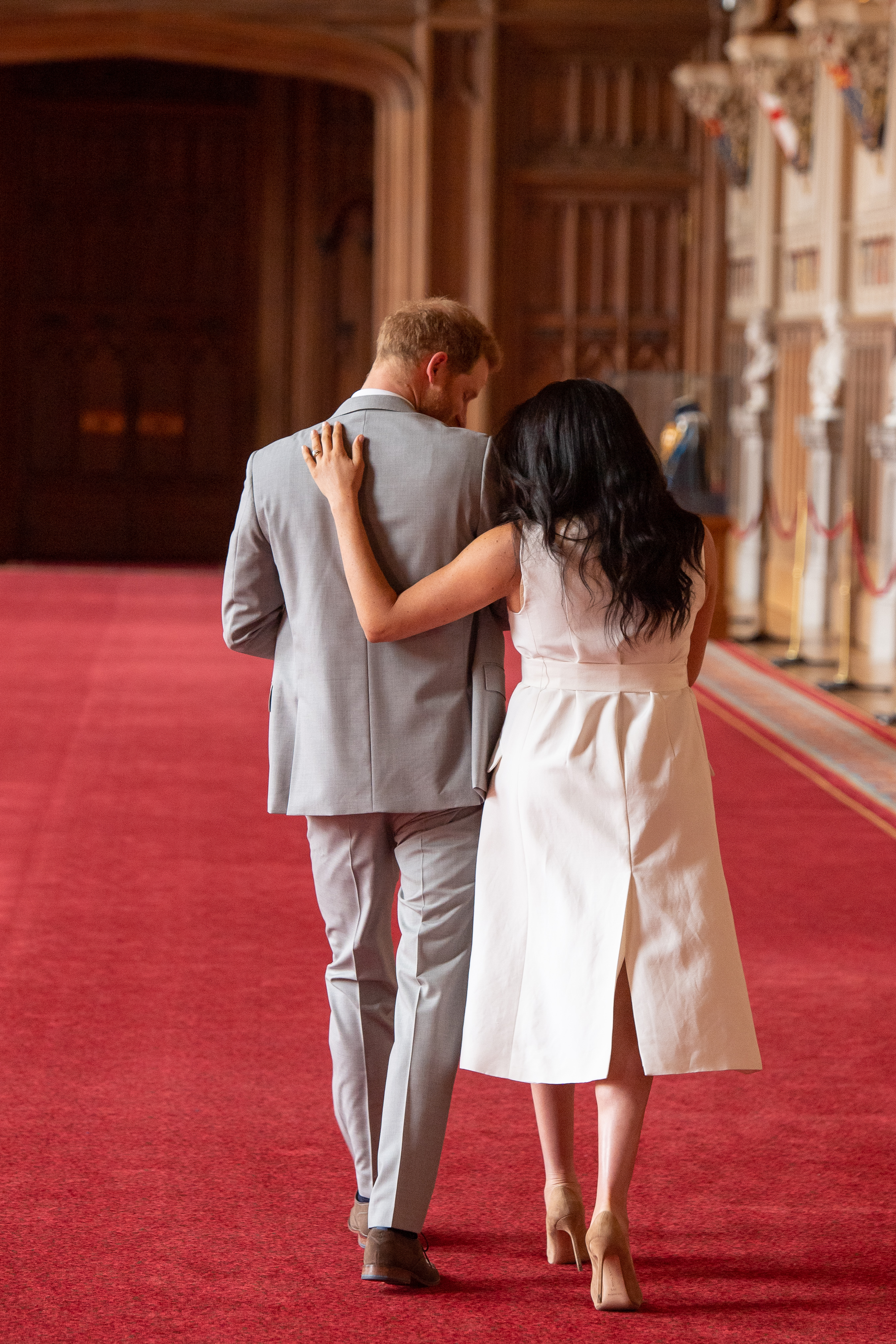 It looks like no one is excused from the freak events that life decides to throw our way - even if you're a royal! Regardless of the tiny hiccup that, to be honest, not many people probably even noticed, the royal wedding was simply flawless. And it feels just like yesterday that it took place!
Now, the Sussexes have their own adorable family unit, building their future together, and starting a new stage in their life with baby Archie. What was your favorite part about Meghan and Harry's royal wedding? Share your thoughts in the comments below! And make sure to check out our other articles about the royals for the latest updates.
Sources: CheatSheet, Hello Magazine
Related: