11 Simpsons' Predictions That Stunned The World
'The Simpsons' have had a reputation of mysteriously being able to connote what will happen in the future as they have done many times. Their most recent prediction is that of the plot twist in the HBO series, 'Game of Thrones.' The cartoon seemed to have a hunch about Daenerys Targaryen's big step on last Sunday night's episode.
'The Simpsons' has been on for close to three decades now. So it's expected that some of the themes in the show might happen in real life. However, some of the plotlines are strangely close to events that have taken place throughout the world and over the years. Let's get deeper into that as we've listed below some of the weird occurrences from the show.
11. Prediction Of GOT's Plot Twist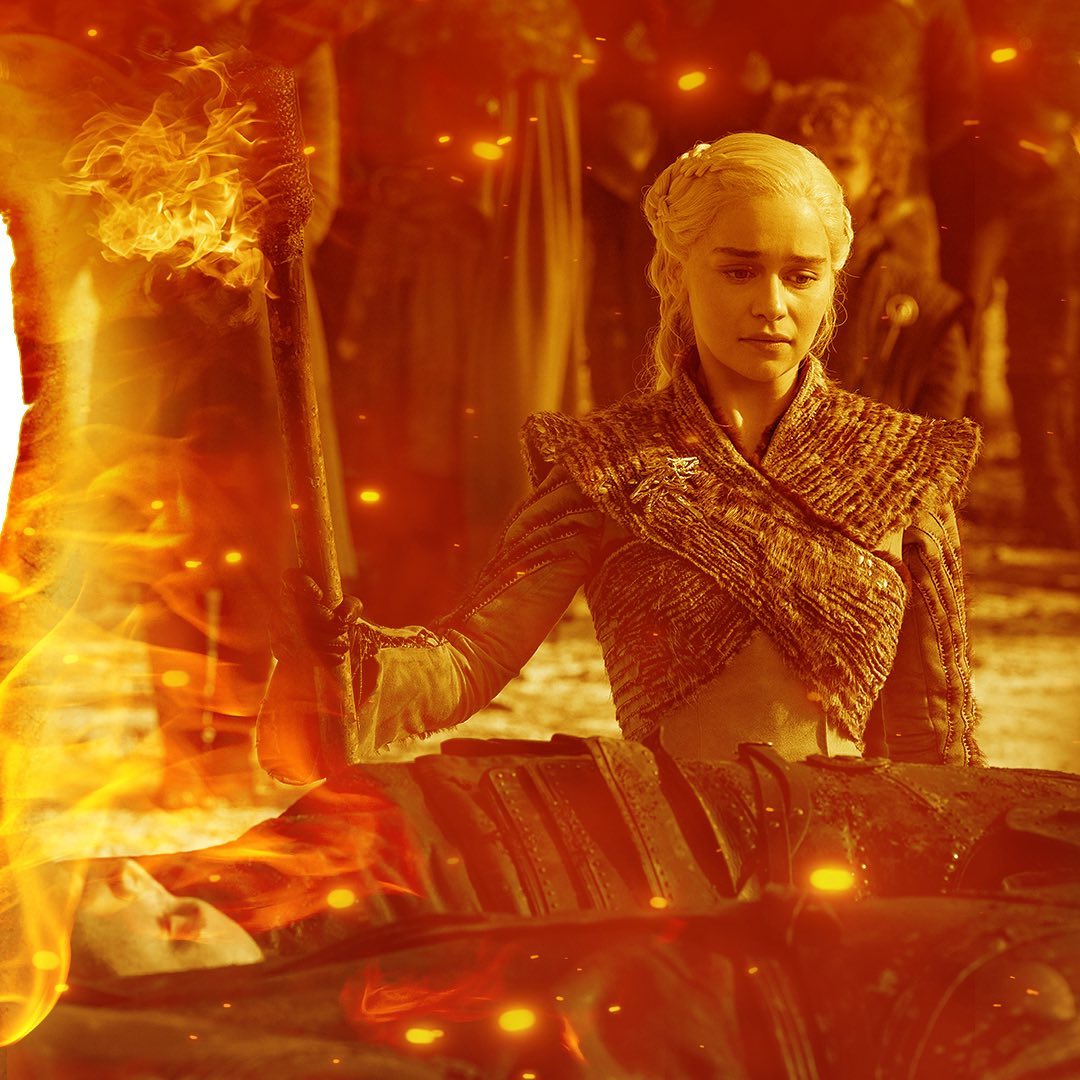 Just like the cartoon has been foretelling major events, it did foresee the action of Daenerys Targaryen. Someone on 'Reddit' spotted out a scene from 'The Simpsons' that was broadcast two years ago. The scene seemed to look like what happened in the penultimate episode of GoT. In Season 29, Episode 1 of the cartoon, Homer revived a dragon that later burned down a village. This scene very much looks like what happened when Dany burnt down the people of King's Landing on Drogon.
10. Prediction Of A Faulty Voting Machine
This happened in Season 20, Episode 4 of 'The Simpsons' that aired in 2008. In the episode, Homer was seen trying to cast his vote for Barack Obama in the US general election, but a bad machine altered his vote. Fast forward to four years later, in Pennsylvania, a voting machine kept changing people's vote from Barack Obama to his Republican rival, Mitt Romney. Eventually, the machine had to be removed.
9. Prediction Of Ebola Outbreak
Some people are of the opinion that the 2014 Ebola outbreak was presaged by 'The Simpsons' 17 years before it actually happened. An episode named 'Lisa's Sax' had a scene showing that Marge asked an unwell Bart to read a book. The book was titled, 'Curious George and the Ebola Virus.' At the time, in the nineties, the virus wasn't widely known. However, several years later, it dominated the news.
8. Prediction Of Robotic Librarians
In Season 6, Episode 19 of the show— Lisa's Wedding, we realized that they had replaced librarians with robots. Over twenty years after, University of Aberystwyth robotics students built a model for a walking library robot. Likewise, scientists in Singapore have started conducting a test on their own robot librarians.
7. Prediction of the invention of The Shard
Season 6, Episode 19, Lisa's Wedding came with a lot of predictions. In this episode, Lisa went on a trip to London; in the background, we see a skyscraper just behind the Tower Bridge. It looks exactly like The Shard, and the weird thing is: it's in the same location. They started building the building 14 years later in 2009. Isn't this almost spooky? 
6. Prediction of Smartwatches
Like we mentioned earlier, Episode 19 of the season 6 is characterized by a bundle of predictions. Now we feel like we should rewatch it just to know what other prediction we have missed. 'The Simpsons' were the ones who first came up with the idea of a watch you could also use as a phone. The episode in which this idea was featured was aired in 1995. Close to 20 years later, the Apple Watch was made.
5. The prediction of autocorrect
In Season 6, Episode 8 of 'The Simpsons,' school bullies Kearny and Dolph sent a memo to "beat up Martin" on a Newton device. This episode of the show aired in 1994. The memo got easily translated to "eat up Martha" -an early prediction of how the autocorrect can be frustrating. That episode was a satire to Apple's disappointing Newton the iPhone's ancient ancestor that had just been made. It included poor quality handwriting recognition, according to 'Fast Company.' Nitin Ganatra, former director of engineering iOS applications at Apple, informed 'Fast Company' that, that specific moment on 'The Simpsons' was a catalyst to getting the iPhone keyboard right.
4. Prediction of a three-eyed fish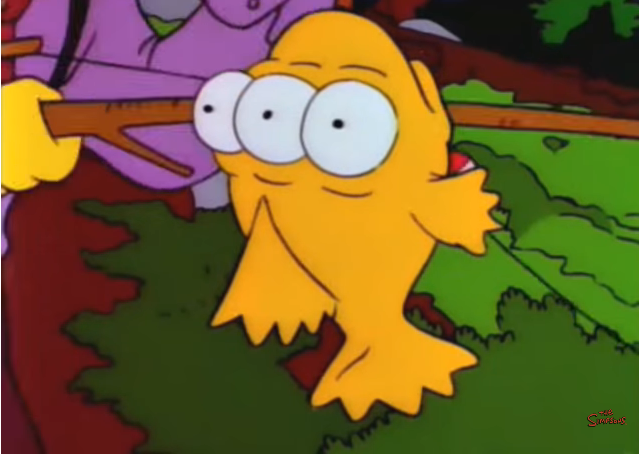 In Season 2, Episode 4, which was filmed in 1990, Bart caught a three-eyed fish called Blinky. He caught the fish in the river by the power plant, which made it to local headlines. More than ten years later, a three-eyed fish was found in a reservoir in Argentina. Eerily so, the reservoir itself was connected to water from a nuclear power plant.
3. Prediction Of The censorship of Michelangelo's David Statue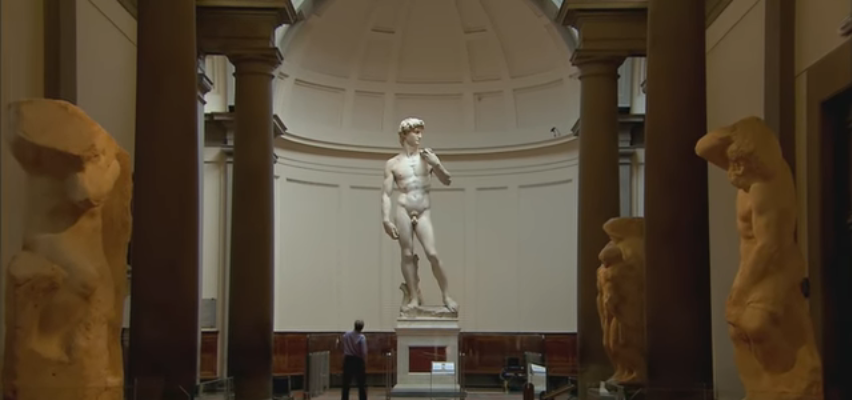 Season 2, Episode 9, filmed in 1990 titled "Itchy and Scratchy and Marge." In this episode, we saw Springfieldians objecting against Michelangelo's statue of David being displayed in the local museum. They called the artwork obscene for its nudity. In July 2016, this incident happened for real; Russian campaigners contemplated on whether to clothe a copy of the Renaissance statue that had been stationed in central St Petersburg.
2. Prediction of a letter from The Beatles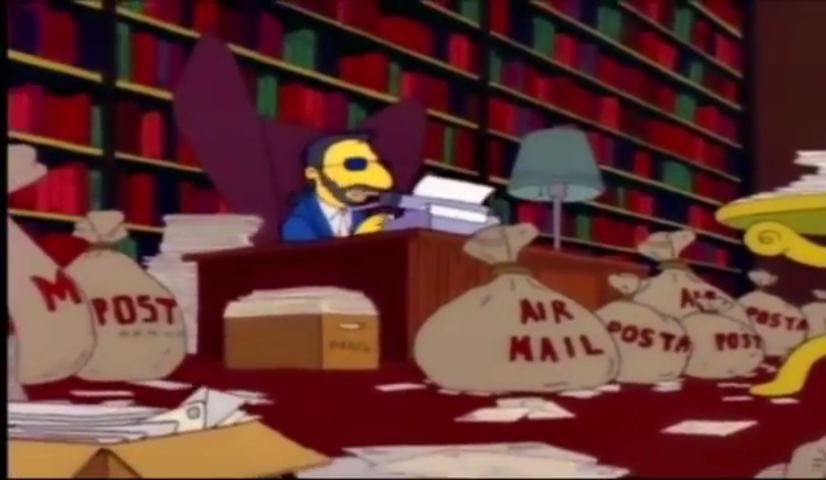 In 1991, Season 2, Episode 18 of the show showed The Beatles' Ringo Starr dutifully answering fan mail that had been written decades ago. This came into reality in September 2013. Two Beatles fans from Essex got a reply from Paul McCartney to a letter and recording they had earlier sent to the band 50 years ago. The recording was sent to a London theatre the band was due to play at, but wasn't gotten. It was found years later in a car boot sale by a historian. In 2013, the BBC's 'The One Show' allowed the duo to get in touch with their letter, including a reply from McCartney.
1. The prediction of Siegfried and Roy Tiger attack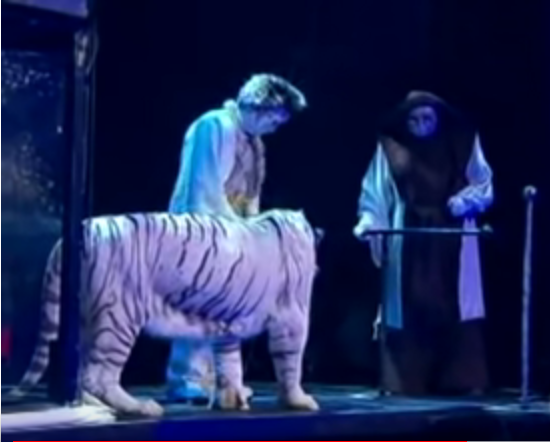 The Simpsons in season 5, episode 10 satired entertainers Siegfried & Roy in 1993. The episode was called '$pringfield (Or, How I Learned to Stop Worrying, and Love Legalised Gambling).' In the episode, the magicians were ferociously attacked by a trained white tiger while they were on performance at a casino. In 2003, another one of their hunches came true as Roy Horn of Siegfried and Roy was attacked during a live performance. The assault was made by Montecore, one of their white tigers. He didn't die, but got a lot of serious injuries in the attack.
It seems like the creators of The Simpsons always know something we don't. What do you think about the predictions; coincidence or they actually know something we don't? Which was the weirdest to you? We all didn't expect Dany to incinerate her people, what's your take on her action? Drop your comments below and share this article with a friend.
Get More Exciting And Related Articles Here: