How Princess Beatrice and Princess Eugenie Might Have Gained The Reputation of Most Unpopular Royals Nowadays
When it comes to the royals, only a few of the members are prominently in the spotlight - mostly including Meghan Markle and Prince Harry, along with Kate Middleton and Prince William. But, we can't forget about the others, who also have some juicy drama going on in their royal lives.
We're talking about Princess Beatrice and Princess Eugenie, in particular. Even though Kate and Meghan have their fair share of fans, it seems like Beatrice and Eugenie haven't gained the same affection from the public as the duchesses have. So what's the problem? Find out why the princesses aren't liked, and the latest relationship drama Beatrice is dealing with.
The two princesses are known for their parents' scandals
Prince Andrew and Sarah Ferguson Are Not Back Together But 'Continue to Be Good Friends' https://t.co/QKP61YTnHd

— People (@people) April 1, 2019
Let's get one thing clear first … the princesses themselves haven't done anything scandalous, but their parents have - and they are notoriously known for it. Their parents', Prince Andrew and Sarah Ferguson, relationship is a chaotic one. The two met all the way back in 1985 because of Princess Diana and ended up marrying the next year. However, the wedding bliss didn't last for long. Reports came in that Fergie was cheating on Andrew, since her husband was away for months with the Navy. The couple ended up divorcing in 1996, as their marriage slowly deteriorated.
However, that's not where it ended. Both Andrew and Fergie have explicitly stated that their relationship today is amazing, making us all wonder if they're going to get back together. They're reportedly living with each other, and both helped Eugenie plan her wedding back in 2018. Needless to say, the way these two are acting is strange, so royals fans have always kept an eye out on them.
Eugenie and Beatrice are being called 'cringeworthy' and unrelatable
Last night, #PrincessEugenie looked to wedding dress designer @PeterPilotto once again for an outing with sister #PrincessBeatrice https://t.co/HSpEnzVU7E pic.twitter.com/3B3Q81Zgmk

— Yahoo Style UK (@YahooStyleUK) May 23, 2019
Now that we know the royals' followers have a not-so-great opinion about Andrew and Fergie, many have targeted their daughter as well. Why? It all has to do with the image they're presenting. According to most followers, people are getting the impression that the princesses are just trying too hard and are putting on an unlikeable facade.
For one, Eugenie and Beatrice aren't considered working royals, so they don't do much (or anything, really) to represent the royal family at special events. Rather, they've chosen to "work" for other businesses. Although they tend to vacation a lot more than work. Regardless of the fact, Eugenie and Beatrice maintain that they're "very real": "We want to show people who we are as working, young, royal women, but also not to be afraid of putting ourselves out there," she said.
A big congratulations to Princess Eugenie and Jack Brooksbank today on their #RoyalWedding! Did you know that Maid of Honor, Princess Beatrice is #dyslexic? She says "being diagnosed with dyslexia was the greatest thing that ever happened to me!" https://t.co/6WNHZKtYzT pic.twitter.com/OQq4D8eLPe

— British Dyslexia Association (@BDAdyslexia) October 12, 2018
To be brutally honest though, nobody is buying it. Even the royal editor from the Daily Mirror called the princesses "cringeworthy." Editor Russel Myers also noted during a podcast.
"The very fact that they are talking about the pressures of their personal lives, about being a young independent woman while being members of the Royal Family – it's just a bit too much to stomach for some people, myself included."
Royal family fans don't like them either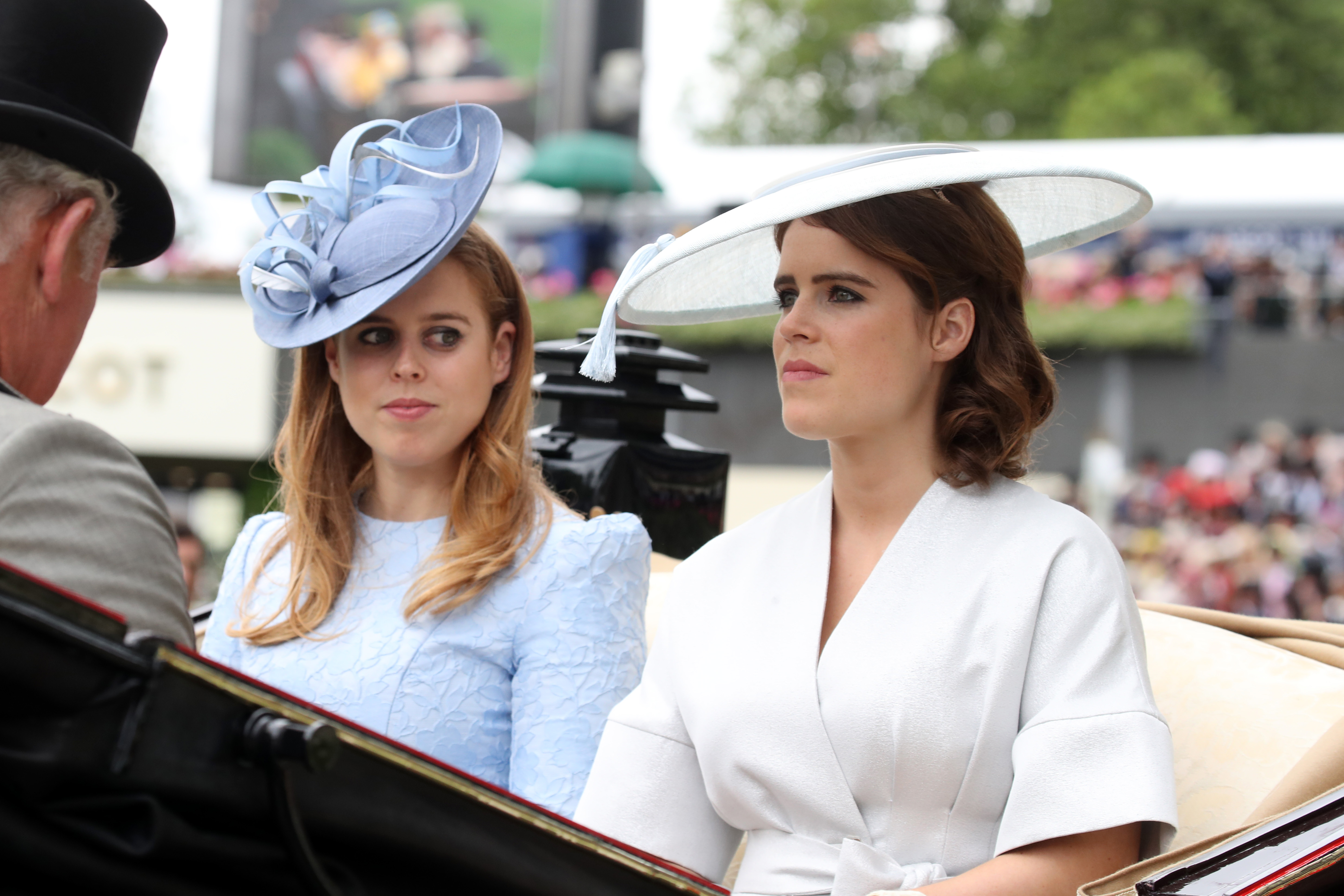 And it's far from just the royal editors who aren't fans of the sisters. A bunch of royal followers turned to Reddit and dished out the truth behind their feelings. One of them said:
"William and Harry have the magical Diana protection on them. Whereas Beatrice and Eugenie are just posh slappers like their mother."
Beatrice and Eugenie discuss life in public eye: 'It's tough being a princess with a day job in the age of Instagram' https://t.co/hwWDZzZBPr pic.twitter.com/QNvyddLXuf

— The Telegraph (@Telegraph) August 2, 2018
Whilst another added,
"Beatrice has apparently been on 18 holidays in the last 12 months, which hasn't done much for her reputation either, and Andrew has repeatedly resisted moves by the Queen to reduce the level of privileges his daughters get."
Beatrice and Eugenie are given huge fashion honour - like Kate and Diana https://t.co/gCHbdNnVEP pic.twitter.com/qDIP38j0zo

— Mirror Fashion (@MirrorFashion) August 1, 2018
Well, now that that awkward situation is cleared from the air, let's get down to the latest drama Princess Beatrice's new boyfriend has been causing. Beatrice is back in the spotlight, all thanks to her new beau, Edoardo Mapelli Mozzi, but not for a good reason.
Who is Princess Beatrice's new beau?
Meet Italian millionaire Edoardo Mapelli Mozzi, Princess Beatrice's new boyfriend https://t.co/8Fq7q8yat5 pic.twitter.com/R5K88c71k3

— Tatler (@Tatlermagazine) April 20, 2019
The 34-year-old specializes in real estate and is the founder and CEO of Banda. Mozzi works with extremely wealthy clients, so for those are thinking that her new BF is in it for the money - that's not the case. In fact, Mozzi already had a good relationship with the royal family, as Prince Andrew and Sarah, Duchess of York showed up at Mozzi's father's funeral back in 2011.
According to The Sun, a mutual friend introduced them to each other: "They hit it off instantly and have a real laugh together. They've been on holiday together and Princess Beatrice introduced him to Fergie and her dad. Things are moving very quickly and it wouldn't surprise anyone if they got engaged within a short period of time. They could even be tying the knot in 2019 — it's already been discussed by her friends."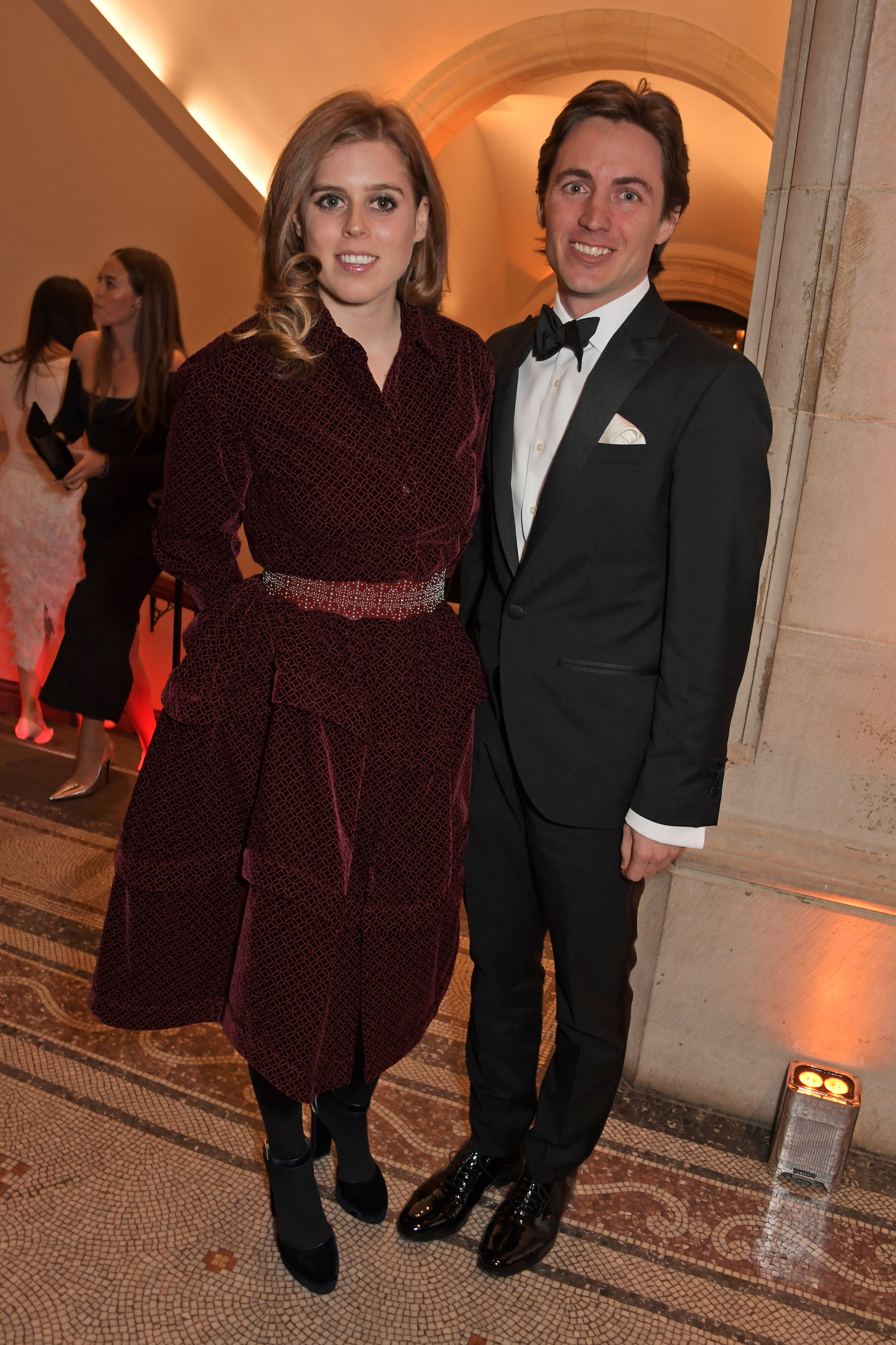 However, there's one problem: Mozzi was already engaged before, and even has a 2-year-old son, Christopher Woolf. And none of that would be an issue if it wasn't for Mozzi's recent Instagram antics.
His ex-fiancée, Dara Huang
Apparently, the split came as a shock to most people - including Huang's mother. She shared with the Daily Mail: "I think Dara was hiding it from me. She didn't want me to be sad. I am shocked." In fact, people have started to think that Princess Beatrice and Mozzi had started seeing each other before he broke up with Huang.
And when you look at the timelines, they're super close. However, a royal source assured that Beatrice would've never done such a thing, had Mozzi still been seeing Huang. "She would never allow herself to break into another couple's happiness, especially if there was a small child," said the source.
A
close friend of Mozzi's believes otherwise
, though: "The timing pretty much says it all." We won't say anything, other than that the timeline is pretty darn close. Too close, some might say.
Mozzi's Instagram troubles
Princess Beatrice's painful injury revealed in new wedding photos #royalfamily https://t.co/oXhgPpInPc pic.twitter.com/LYR3N7XvBV

— Mirror Royal (@MirrorRoyal) May 22, 2019
So, what did Mozzi do that caused such a commotion? Well, it's not looking too good. Beatrice's new beau was caught liking a couple of his ex's posts on Instagram. Even though there aren't rumors circling about Mozzi being unfaithful, we can only imagine that Beatrice isn't happy about his latest actions. Why is he purposely trying to end up on his ex-fiancée's radar?
For some, this has raised a couple of red flags - especially because Mozzi's split was so close to the start of his relationship with the princess. In addition, the Daily Mail reported that Huang has been active on her ex-fiancée's profile as well, commenting on his work.
A history of Princess Beatrice and Edoardo Mapelli Mozzi's relationship: https://t.co/UJEtaYD1Di

— W Magazine (@wmag) April 7, 2019
Things aren't looking too great for Mozzi right now, all thanks to his actions. But we do hope for the princesses sake that the two ex-lovers are just being cordial. What's your opinion of the two princesses? And what do you think about Mozzi liking his ex's photos? Comment your thoughts below! And make sure to check out our related articles about the royals for the latest updates.
Sources: Cheat Sheet, Cheat Sheet, Daily Mail, Daily Mail, Mirror, Yahoo, Yahoo, The Sun, Reddit, Express, Vogue, Cheat Sheet
Related: