Meghan's Motherhood Impacted Her Relationships With Kate
Ever since Meghan became a part of the royal family, rumours of a supposed feud and disagreements between her and the Duchess of Cambridge have spread like wildfire. In fact, the Sussexes big move to Windsor sparked the flame even more, causing everyone to think the Fab Four isn't as close as they wanted us to believe. However, according to royal experts, that couldn't be further from the truth - or at least, the problem isn't between Kate and Meghan.
Plus, with baby Archie now welcomed into the family, experts believe that the dynamic of Meghan and Kate's relationship is going to change dramatically - and for the best. Read on to find out why.
FEUD OR NO FEUD?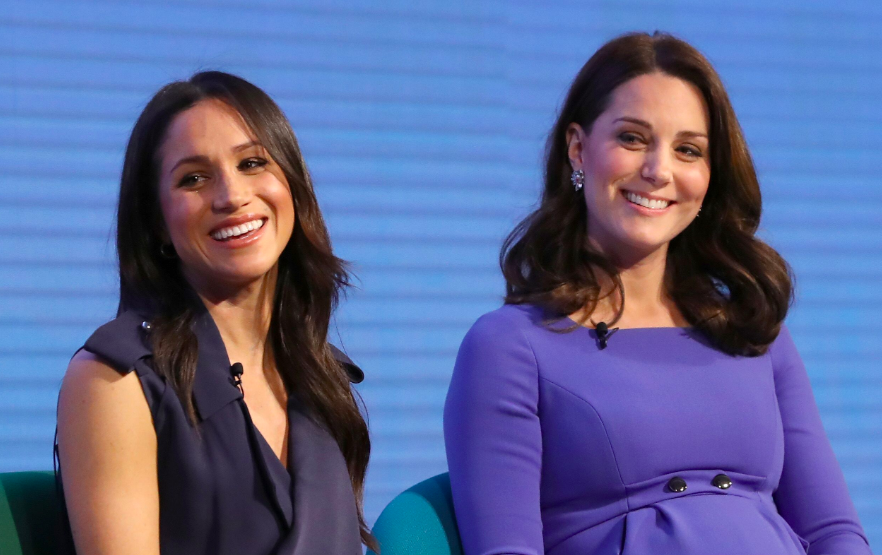 Katie Nicholl, a leading royal expert, shared the facts with Vanity Fair. Nicholl stated,
"The truth is, there hasn't been a feud between Kate and Meghan. There's not a huge amount of closeness between them, but there's also not been an active fallout, either.

Kate has gone out of her way to be kind to Meghan—she invited her over for tea, at Apartment 1A in the summer; had an outward show of togetherness at Wimbledon; and gave her advice on palace protocol and etiquette. I think she probably did as much as she could."
When we look at the two royal women from the surface, there's no denying that they have some major differences. Markle has already dabbled in fame and was used to living in the public eye, as a former actress, artist, and philanthropist. Kate's story was different - from the very start, Middleton was portrayed as the quiet and reserved commoner.
But, that doesn't mean that she's any less capable of handling the responsibilities of her position. The Duchess of Cambridge is enthusiastic about creating change in the platform that she's been thrown into. However, she needs a bit more practice with the performance aspect of it all. Sally Bedell Smith, a royal biographer, shared with Vanity Fair,
"Kate is very dignified and she knows what her position is. She's training [to become queen consort]. She's not putting a foot wrong. She's careful, cautious, and by nature reticent. I don't think she likes to speak in public terribly much. She does it, but I don't think she enjoys it. Meghan loves having a platform. She loves speaking."
TWO ROYAL WOMEN, WITH TWO DIFFERENT PERSONALITIES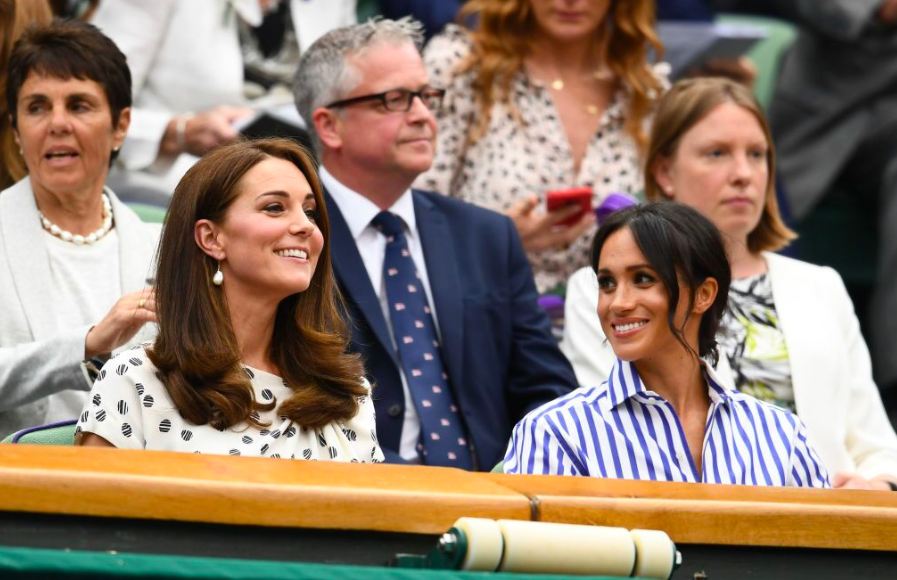 Basically, Smith summed up what he was trying to say - and what everybody's thinking - by stating, "You can look at Meghan and Kate and see that they're two very, very different women, with different backgrounds, different interests, temperaments, and personalities."
And this is exactly where the root of the issue lies. Meghan and Kate's personalities are so different that it makes it way too easy for people to buy into the idea that the duchesses are feuding. Biographer Andrew Morton shared his take on the situation with Vanity Fair: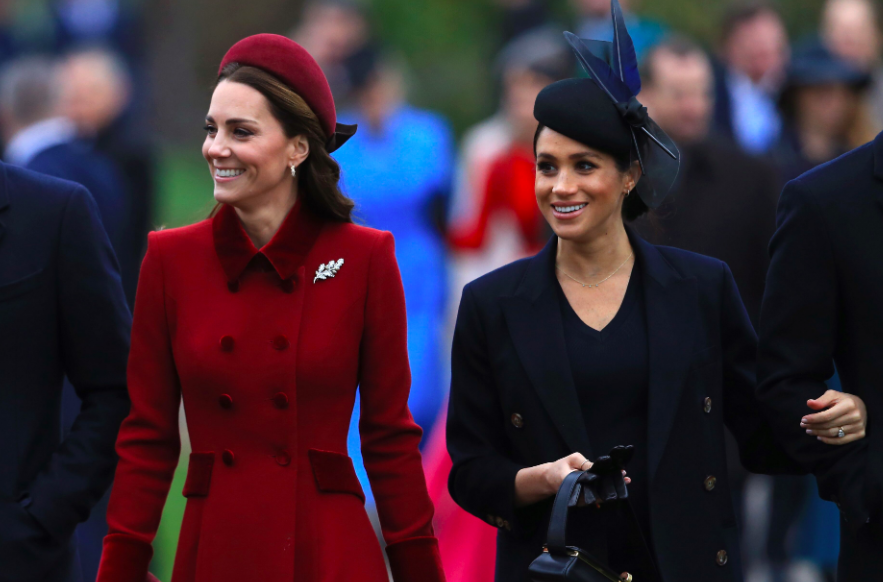 "I anticipated that the narrative would change to 'sisters at war' after a honeymoon period. Why was it predictable? Because young royal sisters-in-law, as it was with Diana and Fergie, are set up for failure.

They're compared to one another incessantly—in what they wear, how they behave—in a way that never happens to royal men. In many respects, it says more about the way we deal with women in the media than it does about any big row going on."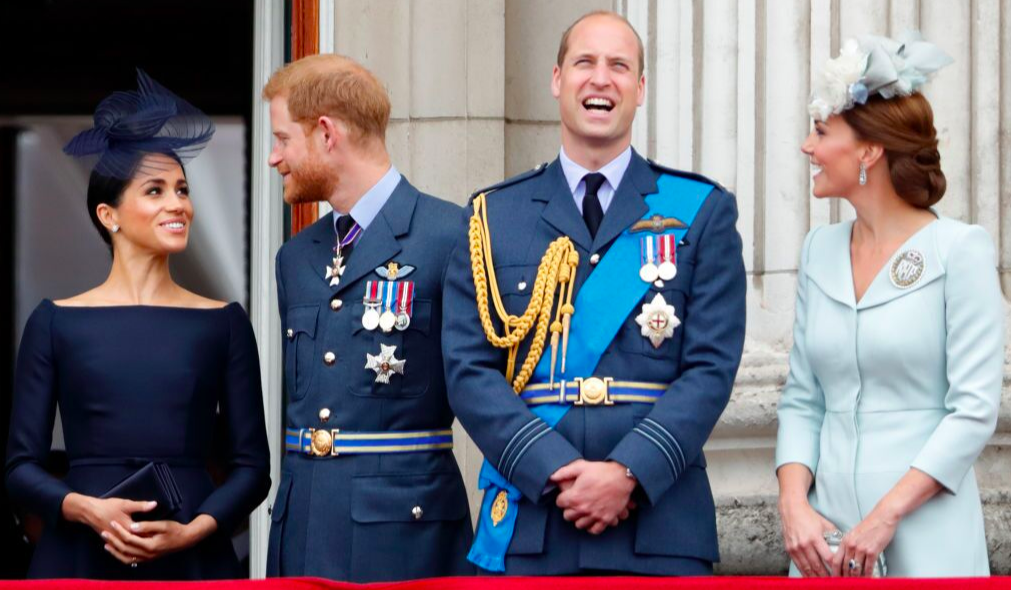 In fact, an insider recently shared with Vanity Fair that Kate truly has no problem with Meghan, and getting along with her sister-in-law is one of the duchesses priorities:
"They might not have a huge amount in common but Kate has no issue with Meghan. She wants them to get along, not just for Harry's sake but because two royal sisters-in-law at loggerheads wouldn't be good, and Kate knows that.

For Kate, it's about keeping their relationship professional and putting on a show of togetherness."
THE BOND WILL KEEP GROWING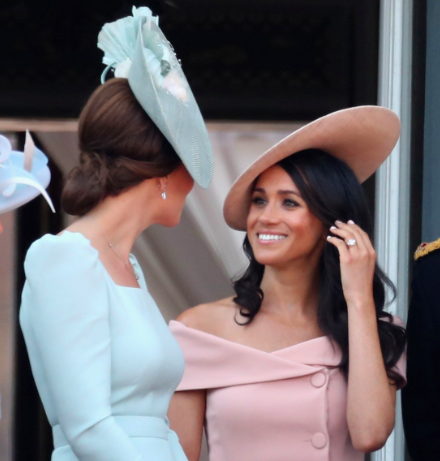 Although it might sound superficial, their relationship goes deeper than just putting on a good show and happy appearance. Ever since Markle announced her pregnancy, Kate has reportedly been regularly checking in with Meghan, assumingly lending out a helping hand or some much needed new mom advice.
And now, with baby Archie finally here, a palace insider shared with Us Weekly that, "Meghan and Kate will be spending a lot more time together. Now that they're bonding over motherhood, they've become closer than ever."
Baby Archie finally got the chance to meet his aunt, Kate Middleton this past week. Rebecca English, the Daily Mail's royal reporter, tweeted that both Middleton and Prince William paid a special visit to Archie on Tuesday:
"Just to confirm that William & Kate visited their new nephew, #ArchieHarrison, at Frogmore Cottage today after #PrinceHarry returned from Oxford. Their children weren't with them, however, so it will be a little while yet before George, Charlotte and Louis meet their new cousin."
The day after Archie was born, Kate couldn't hold in her excitement about meeting him:
"It's such a special time and with [my children] Louis and Charlotte just having had their birthdays, it's such a great time of the year to have a baby. And yes, spring's in the air and everything so it's pretty great.

As William said, we look forward to meeting him [Baby Sussex] and finding out what his name is going to be. So it's really exciting for both of them. And I'm wishing them the best in these next few weeks. It's always a bit daunting the first time around."
So cute! We're glad to see that things are looking up for the duchesses relationship. Honestly, what better support to have by your side, than a sister-in-law who's gone through motherhood three times already? What do you guys think? Are the two truly a close pair? Or is it all done for the show? Comment your thoughts below! And check out our related articles about the royals for more info.
Sources: Elle, E! Online, Vanity Fair, Vanity Fair, Twitter, Elle
Related: