The Iron Man Could Be Back Very Soon
It doesn't matter if you're a Marvel fan or not - you've more than likely at least heard of Iron Man. The character was co-created by writer and editor Stan Lee. Scripter Larry Lieber then developed it, and artists Don Heck and Jack Kirby designed it. With MCU fans seeing an end to Tony Stark in 'Avengers: Endgame,' we can't help but wonder if there is a possible replacement for the iconic Iron Man. However, before we get to the list of eligible candidates for the iron suit, let's go back in time to how it all began.
THE START OF IRON MAN
Iron Man's character began when an affluent American business industrialist and innovative scientist, Anthony Edward 'Tony' Stark got a severe chest injury when he was kidnapped. His captors forced him to build a weapon of mass destruction, but instead, he created a powered suit of armor to save his life and escape captivity. Later, Stark upgraded his suit, adding weapons and other technological devices he designed through his company, Stark Industries. He uses the suit and successive versions to protect the world as Iron Man. Although at first concealing his true identity, Stark eventually declared that he was, in fact, Iron Man in a public announcement.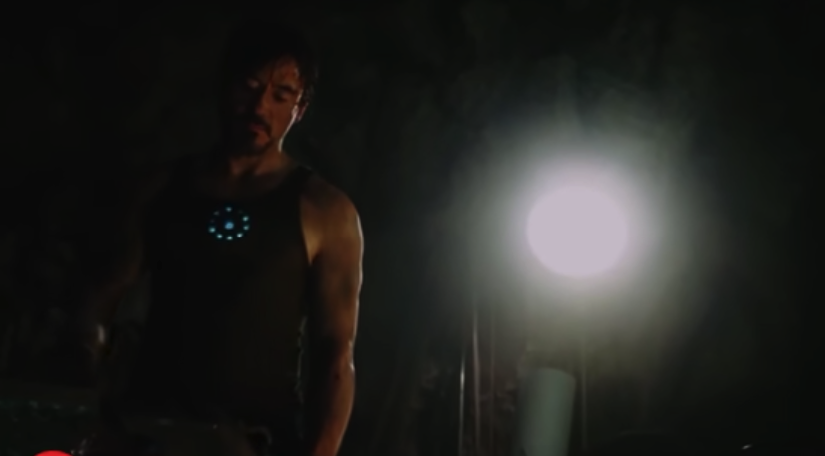 Iron Man is one of the significant faces we see very frequently in the Marvel Cinematic Universe. His debut was with a self-titled movie 'Iron Man' in 2008, and since then, he has appeared in MCU movies, and we can't get enough of his sarcasm, humor, and uprightness. People absolutely love Robert Downey Jr. portraying the witty and egotistical billionaire superhero, Tony Stark. Over time, Iron Man has proved he's trustworthy as he has—a lot of times—saved the day. He is someone that can be counted on to do the right thing, and this is precisely what he did in 'Avengers: Endgame.' Unfortunately, the results were catastrophic.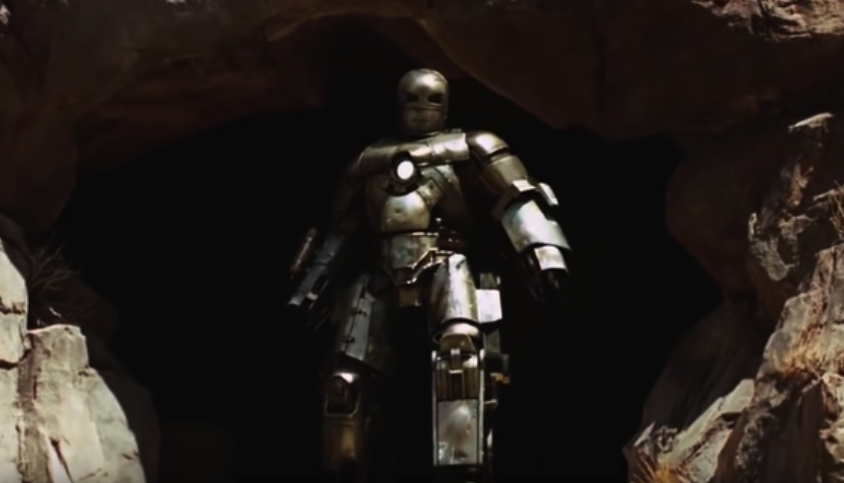 WHAT HAPPENED TO IRON MAN?
Firstly, you should know that Tony Stark died in the 'Endgame' in the war against Thanos. He used the infinity gauntlet to subdue Thanos and his army, but in doing so he risked his life and lost it. It was quite a befitting farewell to one of MCU's most significant character, and his absence will be profoundly felt as he was a cogent member of the Avengers. We know the role of Tony Stark is done, but it doesn't have to be the same for the character of Iron Man.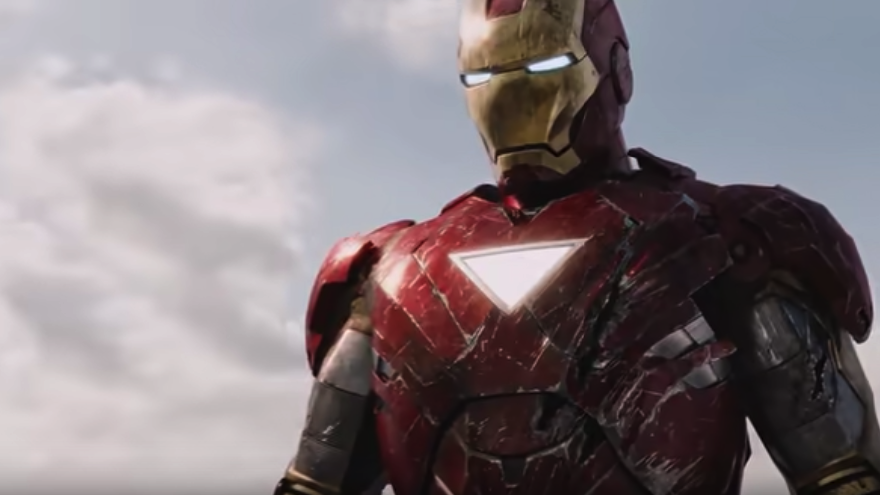 It's entirely possible that someone else takes up the role of Iron Man but under a different name. It could be another scenario of when Captain America handed the shield over to Falcon; likewise, the role of Iron Man may be handed to another person. Besides, the comics have replaced Iron Man several times with many characters, so why should the movie be any different? Many have stepped in to play the billionaire when he was kidnapped, debilitated or temporarily dead. Even though superheroes are liable to come from the afterlife in comics, it's less likely in the movie. Tony Stark is gone! We are sure of that as Robert Downey Jr's contract with MCU is done.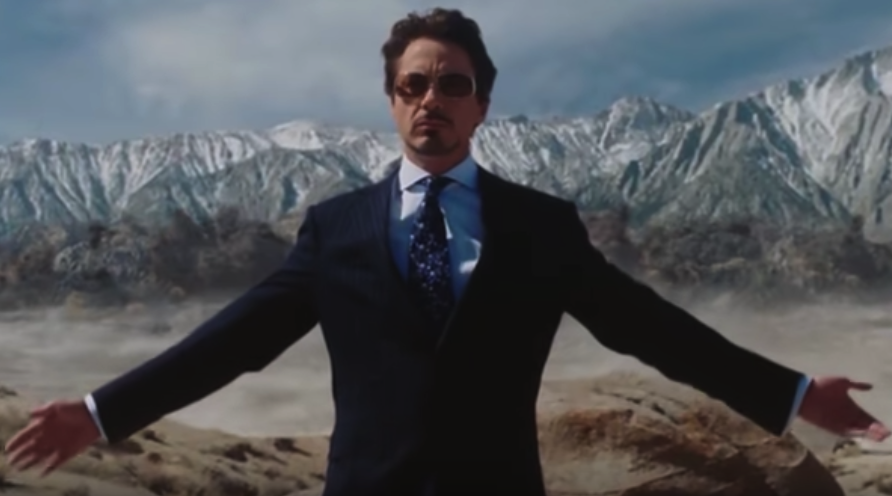 WHO THEN WILL TAKE UP THE SUIT? JAMES RHODES?
Even though Robert Downey Jr won't be portraying the role anymore, doesn't mean that the character of Iron Man will not exist. There are lots of promising candidates who can take over his position, the first of them being James Rhodes. James Rhodes, also known as War Machine, is one of the most eligible candidates to fill up the position of Iron Man. He has been using the suit and acting as the diluted version of the egocentric hero for a while now. Also Rhodes and Stark have had dealings together in the past, so we know that he's definitely someone Stark would trust. Who then can be worthy than Lieutenant Colonel Rhodey?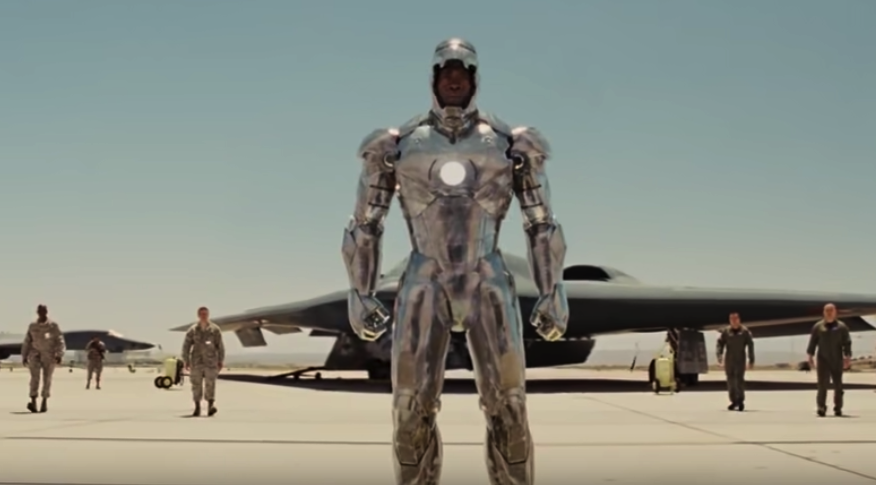 PEPPER POTTS
Another choice for the replacement of Iron Man could be Pepper Potts. We learned that Tony Stark got married to her earlier on in 'Endgame,' and they even had a daughter together before he passed away. It would make so much sense if she stepped in and took up the position of Iron Man as she knew everything about Tony. She could easily wear his shoes and lace it up as there is nothing new to learn about him; she knows it all. She would seamlessly blend into the role. In fact, in the comics, she already wears her version of the Iron Man suit, just that it's under the name 'Rescue.' There have been rumors that Pepper Potts will fill the role of her late husband in the form of 'Rescue' in the MCU. However, we are not sure if she'll remain any longer in the Marvel Cinematic Universe. Even though she did appear in 'Spiderman: Homecoming' and 'Endgame,' her future with MCU is unsure.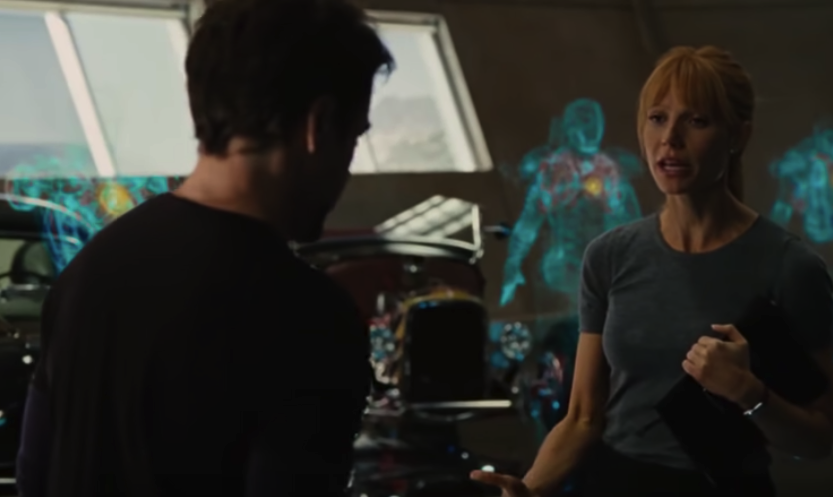 SHURI
After the demise of the brainy Iron Man, we need another tech genius. Who better than Shuri, the younger sister of T'challa of Wakanda? She has proven to be quite technologically forward with her innovations in Wakanda. Marvel knows how important a female hero is and as such, one as young as Shuri. She has the combination of intelligence and humor that Tony Stark will approve of.  Well, Shuri would need to work—a lot—on her combat skills. She needs to have a lot more to offer than her brain if she wants to join the league of Avengers or better still replace one of their leaders.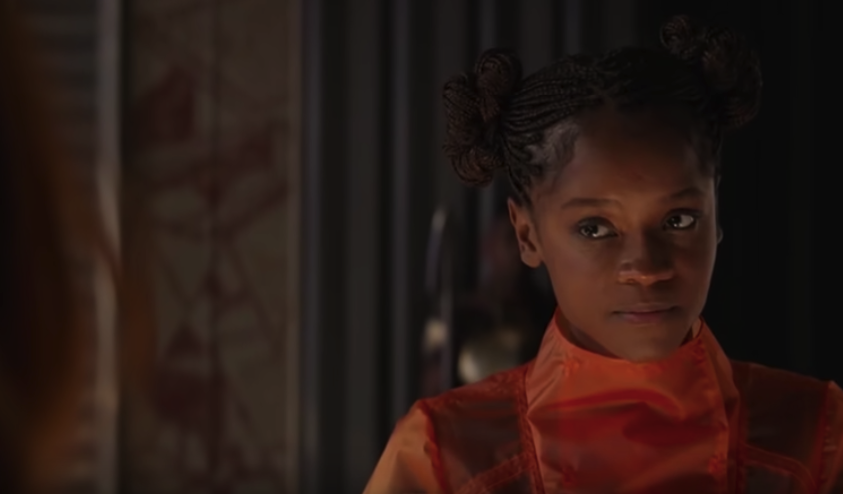 RIRI WILLIAMS
Furthermore, on strong female heroes, let's talk about Riri Williams. If you don't know who that is, it's ok as she has not been featured in a Marvel movie yet. She has just been introduced in the comics. She is a brilliant teenage African American engineering student who managed to reverse engineer her own Iron Man suit. She was first introduced in 'Invincible Iron Man 9'. Her inclusion to MCU will be a step in their slow progress towards diversity representation. In the comics, she got expelled from school for manufacturing her own Iron Man suit. Iron Man still alive in this universe, finds her, takes her under his wing, and mentors her to be the next Iron Man. Anyways, she doesn't go by the name Iron Man but rather Iron Heart. If you're a comic fan, you might have seen her future right there. Although she's quite new to the stage, Riri or Iron Heart seems like she's here to stay and she will become a major factor in the Marvel comics. Going the same direction on screen wouldn't be that bad. It would increase the diversity of the Marvel Universe.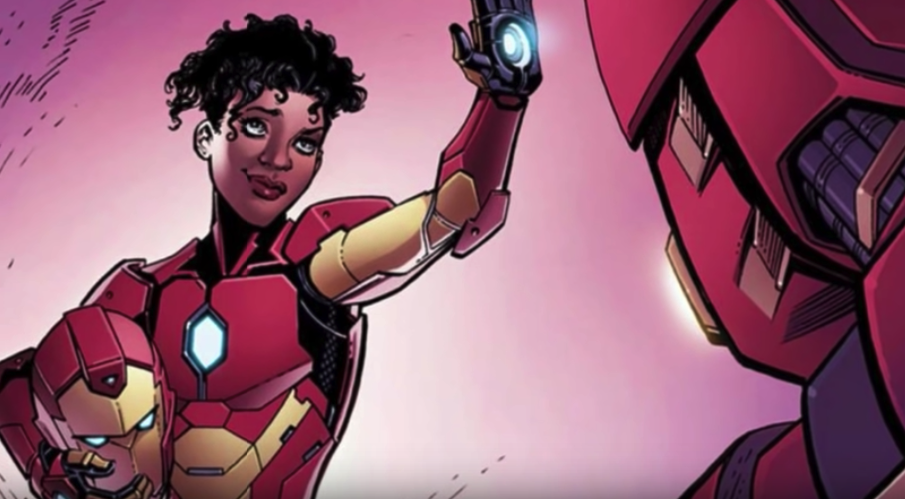 HARLEY KEENER
Harley Keener is also one of our wild guesses. Do you remember the kid in 'Iron Man 3' that Tony Stark bonded with? The kid that always forgets to bring Tony a sandwich while he was working on his suit. Yeah, that same kid; his name is Harley Keener. He may be the next Iron Man or better still Iron Lad according to the comics. If the story goes that way, it will make a lot of sense as the kid already knows the setup. He also knew Tony Stark and had a motive for wanting to step up. Also, the actor who played Harley, Ty Simpkins signed a three-movie contract with Marvel, and he has only appeared in one movie which is 'Iron Man 3.' So, if he wants to start featuring in films from now, it would be quite apt if he steps into the Iron Man's role.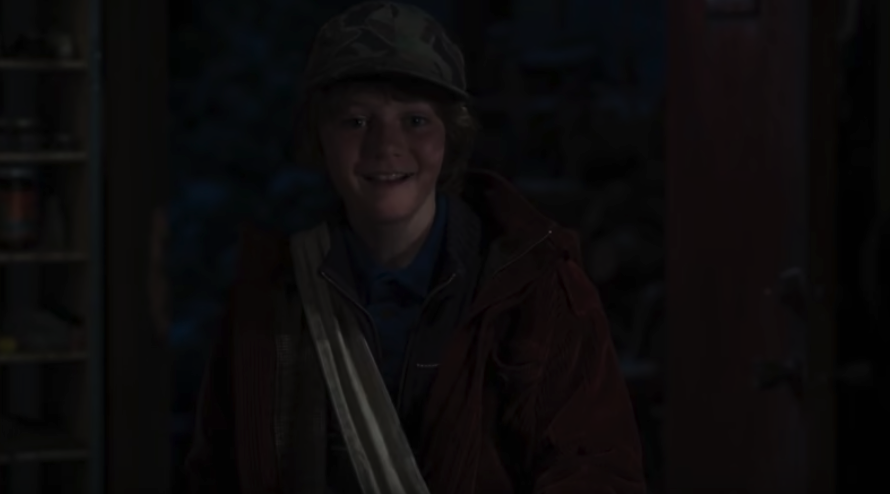 IRON SPIDER
If Peter Parker fills the role of Iron Man, it should go quite well as he was close to Tony Stark. The relationship between them wasn't a mentor-apprentice relationship, but rather, a father-son relationship. They bonded quite well. We've already seen Peter Parker in his Iron Spider suit, and MCU may go on to merge the two characters of Iron Man and Spiderman to make it Iron Spider. We already know that Spiderman is in the next Marvel movie, 'Far From Home.' He should remain much longer in the MCU as Tom Holland, who plays Spiderman is only 22 years old. It would be wise to invest in him and make him a more prominent character.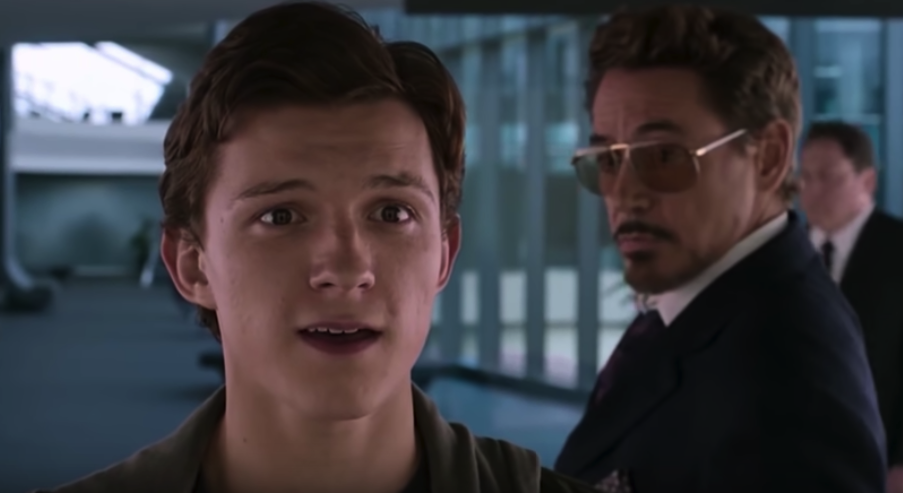 NO IRON MAN?
There's also the solution of no Iron Man. There's a possibility that MCU is not open to filling Iron Man's shoe with anyone else. He has done quite a lot of excellent work. He has three Iron Man movies and also has vital roles in other numerous films. Can anyone really fill in such shoes? Robert Downey Jr. was so good at portraying the character that it'd be a futile search to look for anyone to replace him.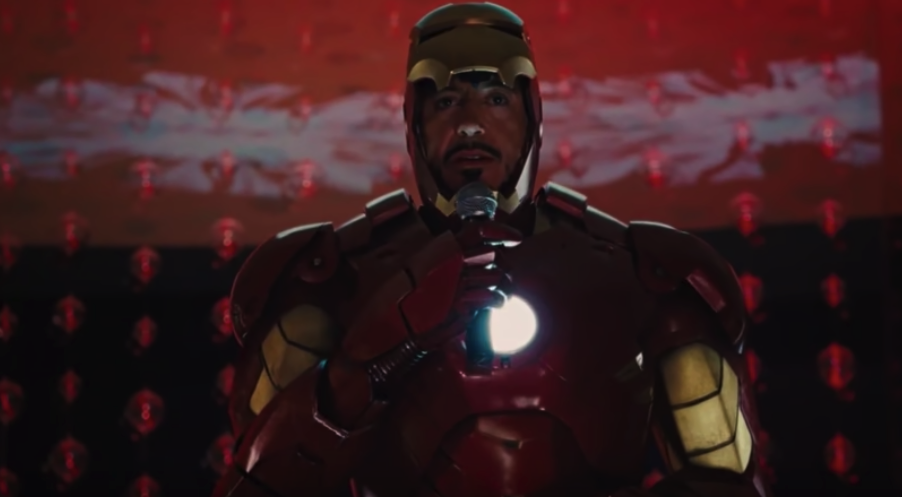 The importance of Iron Man's character to the MCU cannot be emphasized. However, with the death of the superhero in 'Endgame,' only time will tell what the future holds for Iron Man. Now that we've checked out all our options, what do you think? Will Pepper Potts take up her husband's role? Will it be Peter Parker? Or preferably someone entirely new like Riri Williams? Tell us what you think in the comment section and share this article with an MCU fan today.
Source: Youtube/TheBinger
Spice Up Your Week With More Exciting And Related Marvel Articles Here