Our Daily Life In The Future Decades: 40 Amazing Facts
Our modern life would have been unthinkable decades ago, and it is hard to imagine what commodities will have in the future or how everything could be different. Luckily, there are visionaries out there who are always looking for ways to make things easier. Will our future look more like 'The Jetsons' than we imagine? Let's find out more!
40. TECHNOLOGY WILL BE SCENTED
Mornings can be the hardest time of the day for many people, and there are several gadgets designed to wake you up. Alarm clocks have changed so much that we mostly used our smartphones, and maybe, in the future, they will emit scents. The smell might simulate a steaming cup of coffee. But, we might also be able to smell things during our online shopping sprees before we can purchase them.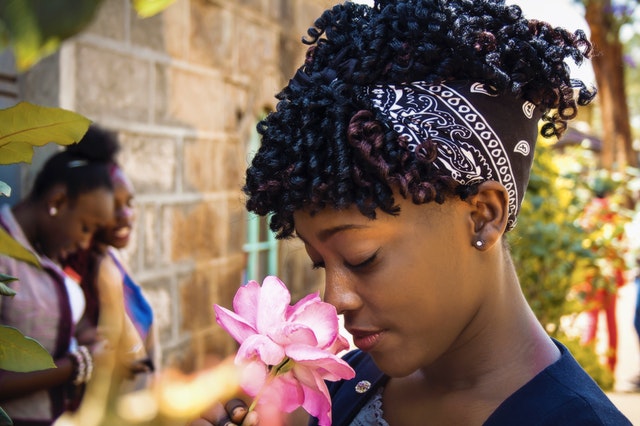 39. YOUR BED WILL BE SMARTER
While some people can sleep on any surface, the beds in the future will have tiny sensors that can adapt to your specific body and needs. It will be able to control temperature and watch out for your sleeping patterns through them. It might also be connected to an app on your phone that will determine if anything is wrong and advice on it.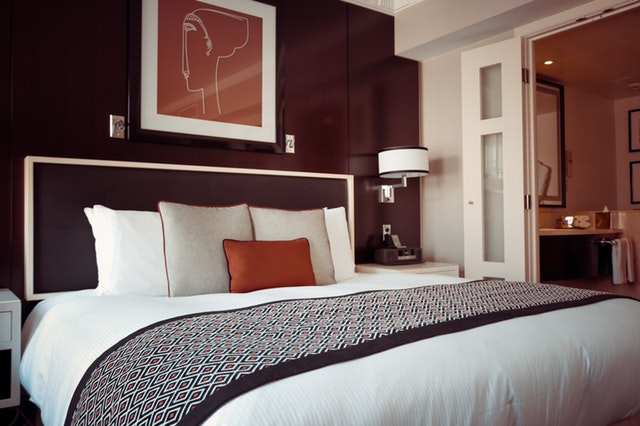 38. YOUR FRIDGE WILL DO THE SHOPPING
Busy people have a hard time keeping up with grocery needs, and sometimes, you do not know if you have milk until it's too late. However, in the future, you won't need to worry about that because your fridge will have an inventory system that will tell you what you need as well as buy them for you online. The idea is that you won't have to do anything yourself.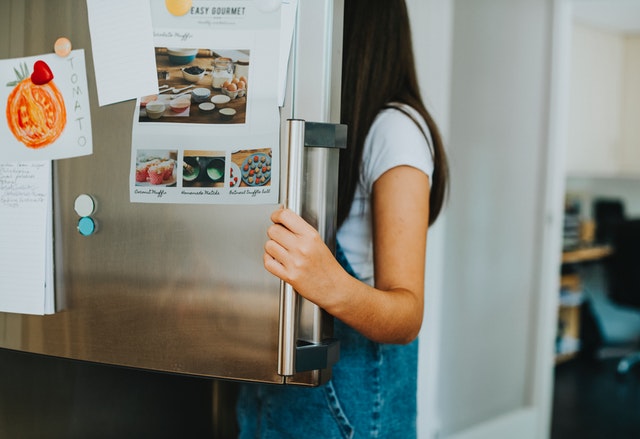 37. AGRICULTURE WILL BE VERTICAL
In a few decades, our food might look the same, but new farming methods will be placed for more efficiency. Vertical agriculture will be the trend in the world, and when it comes to protein, we might have to eat meat grown in a lab from stem cells. Climate change and other issues will be affected how we grow our food, and right now we use a lot of our lands for it.
Vertical farming is perfect for recycling nutrients, and the use of pesticides will disappear. This will also help the environment significantly. Furthermore, if more food is grown everywhere efficiently, there won't be as much need for importations. Everyone might be able to eat fresh produce, instead of processed, additive-filled things.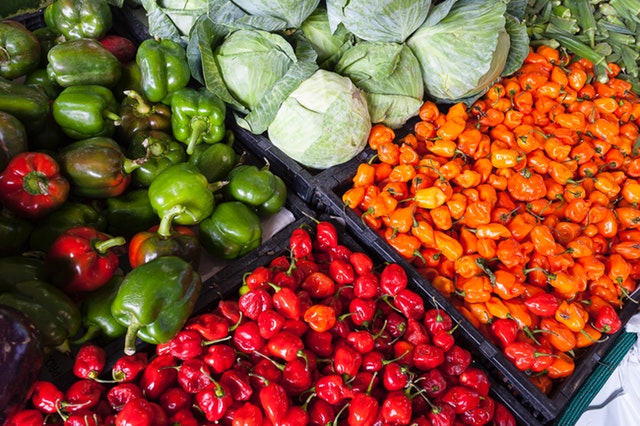 36. MACHINES WILL BE THE DELIVERY MEN
While companies like Amazon are still working on this kind of delivery system, it won't be such a big novelty in the future. Drones will be able to transport everything you need to your doorstep as fast as you need as well. If you forgot to get a Christmas present for your mother-in-law, you won't have to rush to the mall in the busiest time of the year.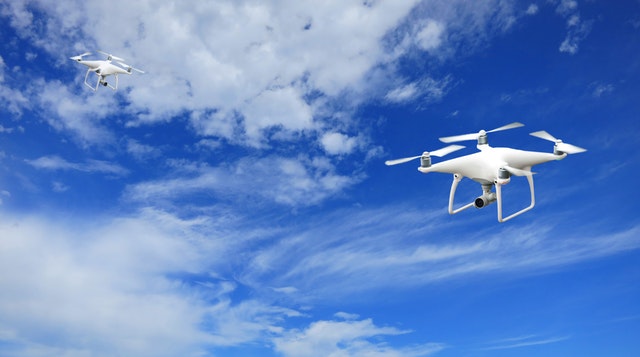 35. YOUR ROUTER WILL CONTROL YOUR HOME
Homes are becoming smarter with the use of Alexa and more, but in a few years, the Wi-Fi router might be able to control everything such as your fridge, your television, your electricity, and more. Everything that uses energy in your home will be controlled by one item to make things easier. Also, you could be able to check your phone when traveling just to make sure you didn't leave the stove on.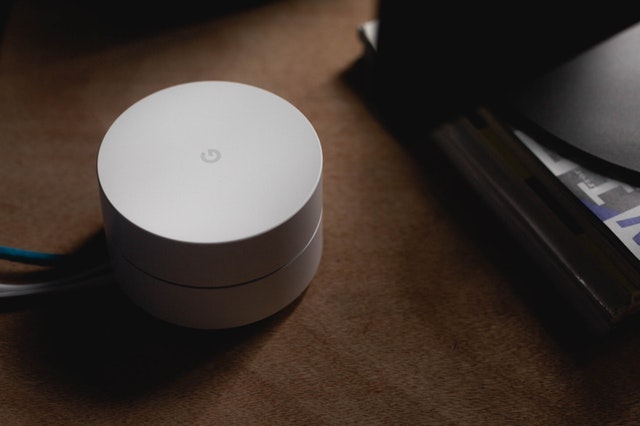 34. YOUR FURNITURE WILL BE MORE PRACTICAL
Humans have been trying to perfect house items for many years, but we need them to be more efficient in case of moving or even cleaning. The beds in the future might be lighter and storable. Shelves might be like slides to create more rooms or change open spaces. However, the furniture itself will also transform depending on what you need. A table could become a chair.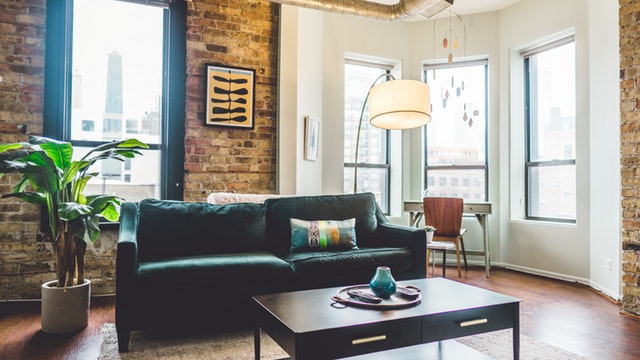 33. YOUR CAR WILL DRIVE ITSELF
Companies like Tesla have designed somewhat driverless cars already, but in the future, almost every automobile will do this. We might have to wait a bit longer for flying vehicles, but self-driving ones will have electronic sensors to recognize traffic lights and the presence of others on the street. Therefore, the future also means that everyone and everything will be connected.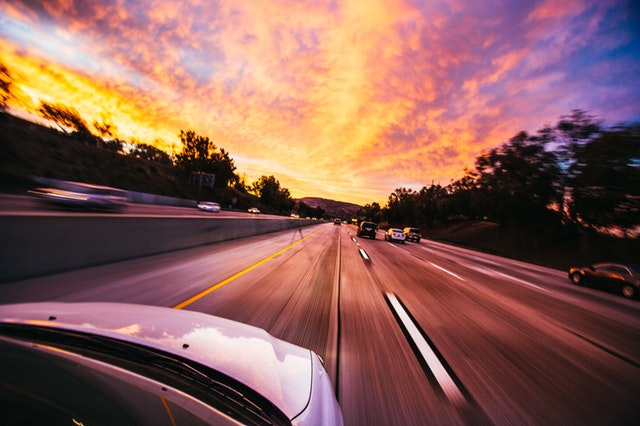 32. YOU WILL TRAVEL FASTER
Technologies are working on making air travel faster than it is now. Therefore, in the future, we might be able to go from New York City to London in less than 3 hours. In the beginning, it might be a bit expensive to travel like this, but eventually, it will become the cheapest way to go around. Our world will become even more linked as a result.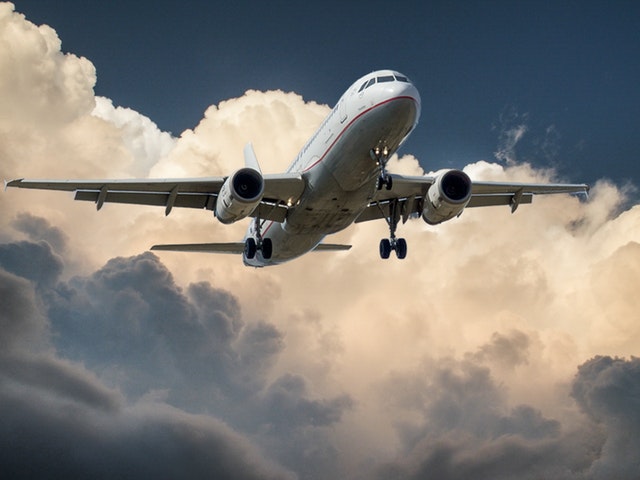 31. YOUR SECURITY WILL BE SMARTER
Face recognition is still not as advanced as we hope, but it will play a huge role in our safety in a couple of decades. Going through airport security or even your own home will be swifter with face recognition. There will be no need for IDs or boarding passes as a result.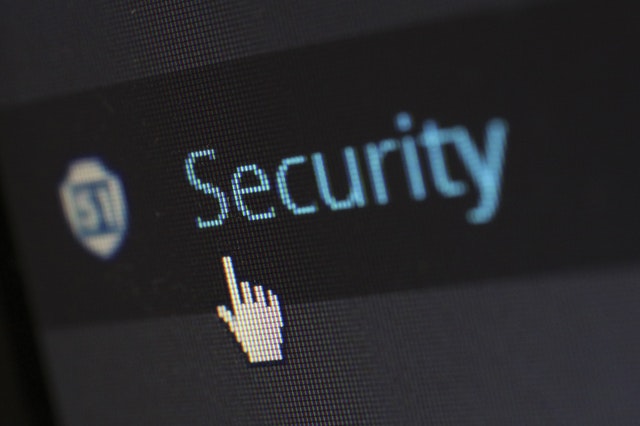 30. KEYS WILL DISAPPEAR
With new safety measures, keys have been disappearing for a while, and by 2030, they be might be gone for good. Your smartphone could be the universal key for everything in your life. The software will use short-distance wireless signals, and you will be able to borrow someone's phone in case of robbery or battery shortage. All you will need is your fingerprint or face.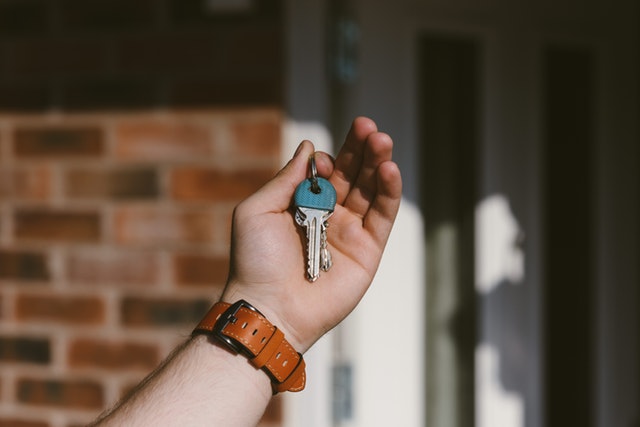 29. AUGMENTED REALITY WILL BE PART OF DAILY LIFE
Everyone will probably have a pair of shades just like the ones Iron Man uses in 'Avengers: Endgame'. You will receive live notifications, take images, and more. However, they will also be used with augmented reality. An architect might be able to present projects with this technology instead of making tiny replicas. Doctors could get information during surgery. It will be applied to most aspects of normal life.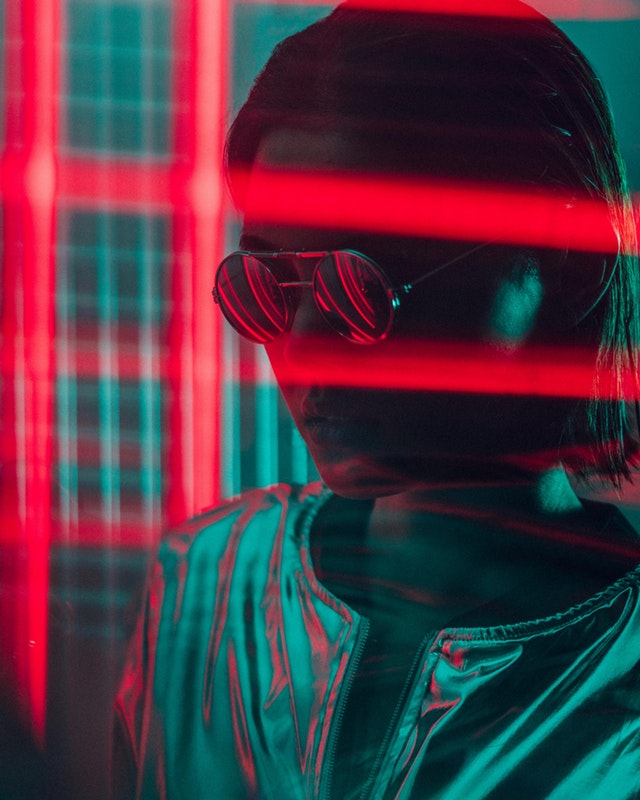 28. GREEN ENERGY WILL BE THE RAGE
Energy is a big deal, and if everything in our lives runs on power, we need sustainable sources. Natural gas and wind are the biggest sources of it, and we will also use a mixture of hydro and nuclear. Solar power will only play a small part, but it will be more than what we have right now. Doing this will help reduce coal emissions, and therefore, decrease pollution.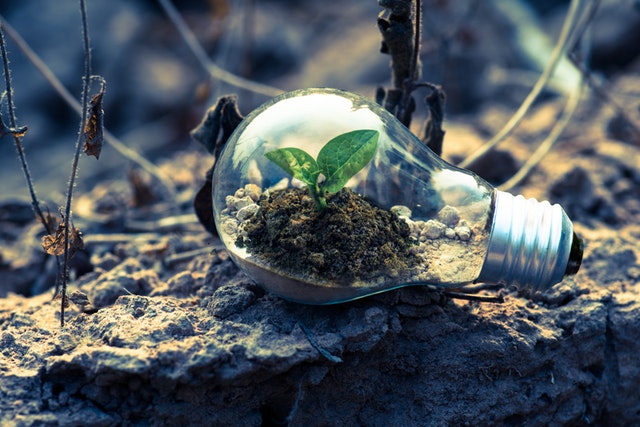 27. YOUR HOUSE WILL HAVE A BACKUP POWER SOURCE
Each home in the future will have its own battery just in case of blackouts, and it will collect excess solar energy collected by panels. That way, each house will be self-sustainable, and the battery is just like any other gadget such as a water heater. Additionally, this will help people avoid the rising prices of electricity and encourage cleaner "microgrids".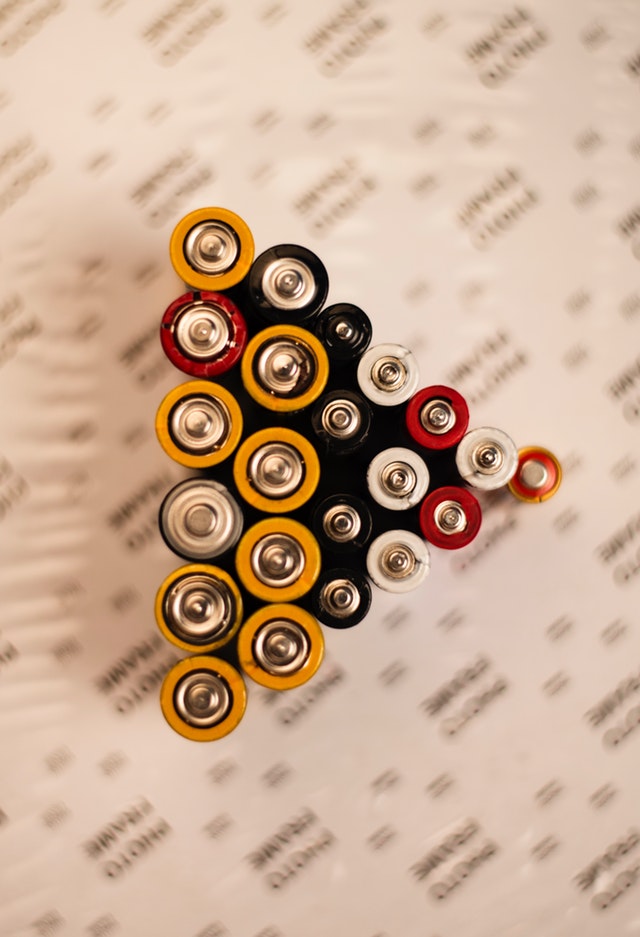 26. RECYCLING WATER WILL BE THE NORM
Just like the showers used in space, every drop we use every day will be repurposed or purified for reuse later. Dirty water from sinks and showers can be used to flush toilets, but soon enough, everything will be recycled to preserve the Earth's most precious resource. This will help those places will fewer water storages as well.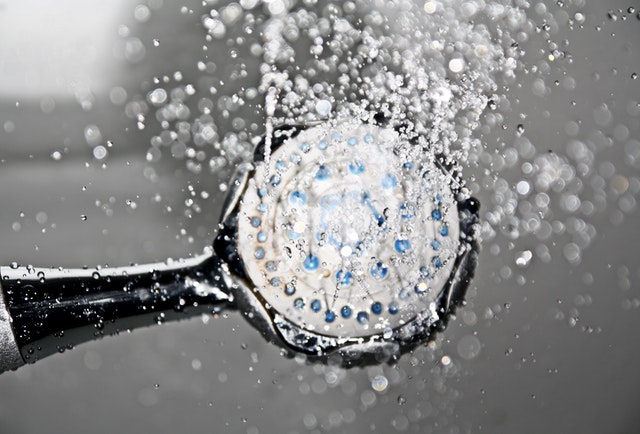 25. MICROCHIPS WILL HELP YOU REMEMBER THINGS
Implantable technology will be a huge part of your life in the future, especially for people with health issues. Microchips could be used to track your fitness routines, measuring heart rates and checking your sugar levels. They will also be able to call for help in case of emergencies. Another benefit is that they will remind you to take our pills.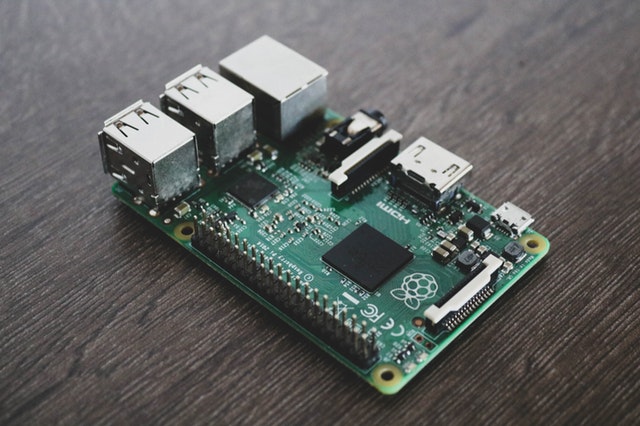 24. MEDICAL CARE WILL BE CUSTOMIZED
Every person's DNA will be sequenced so that medicine will cater to everyone's need in a much more efficient manner. Each newborn will have their genetic makeup traced in minutes, and all the information about his health will be readily available. This will help with preventing certain diseases and to start treatments early.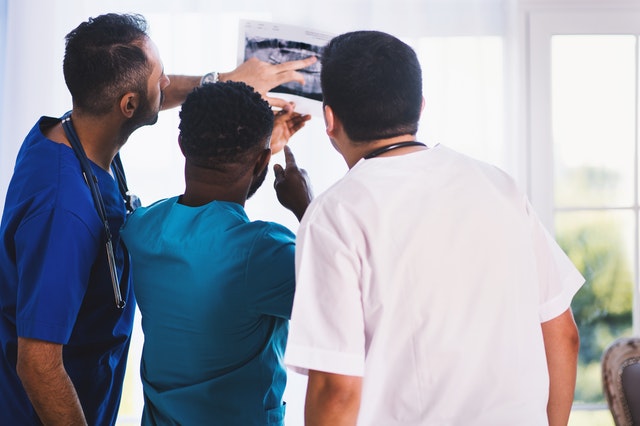 23. YOUR ORGANS WILL BE HUMANMADE
Organ donation is a huge problem in modern times, but just like 'Grey's Anatomy', scientists are working on growing organs in laboratories. There are too many people on organ transplant lists, but in the future, they might be able to buy one from the hospital. People who need a new heart or liver will have much better chances to live.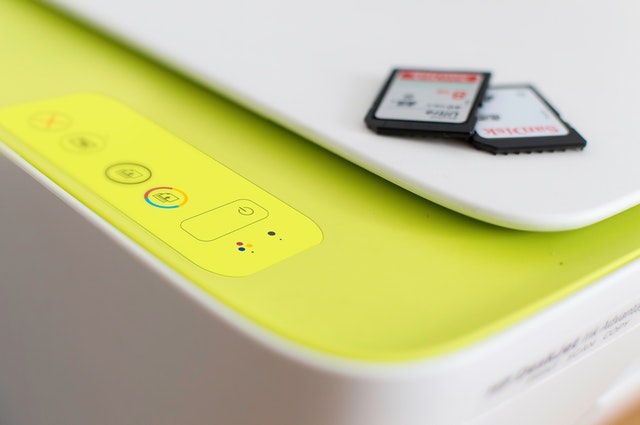 22. YOUR SMARTPHONE WILL ALWAYS RECORD
Many people are worried that your phone might be recording everything you say nowadays, but in the future, that won't be a question. While there are several downsides, it can also be extremely beneficial in case you forget something like what your wife asked you to bring from the supermarket. It will record your conversations most of the time.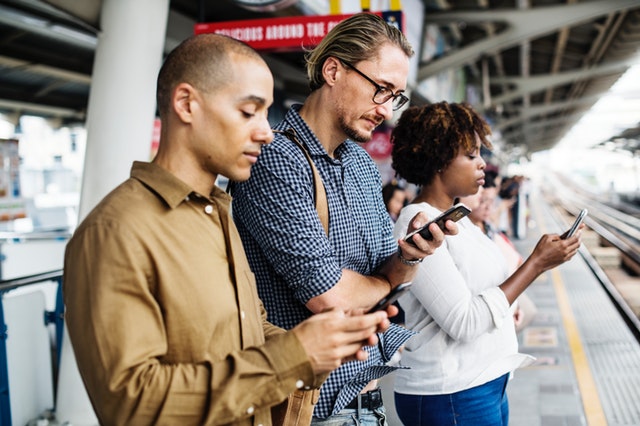 21. CASH WILL DISAPPEAR
While it will be hard to completely discard bills and coins, in the future, they will exist only as memorabilia because money will be completely electronic. Even debit and credit cards will be gone too. Everything about your finances will be handled through your smartphone, your watch, or even your smart fridge. And, they will only need your fingerprint or face to work.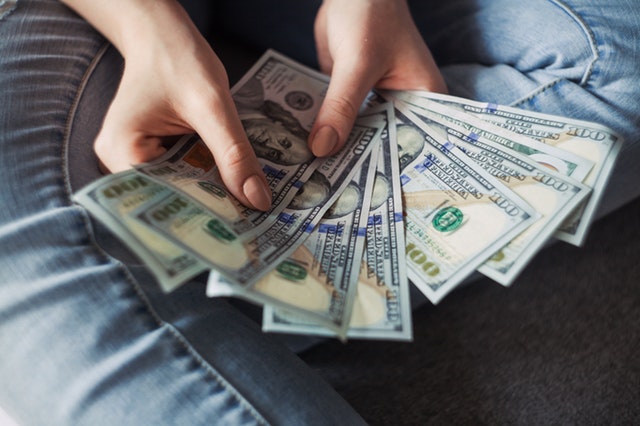 20. YOUR HOME WILL BE SMART
As mentioned earlier, everything in your home will be connected to your router, and but there are other gadgets for a house that could be implemented in the future. Things like carpet sensors in case of burglars, and lawn technology that will tell you when to cut it or when to add fertilizer, will be available. You will have more information than ever before.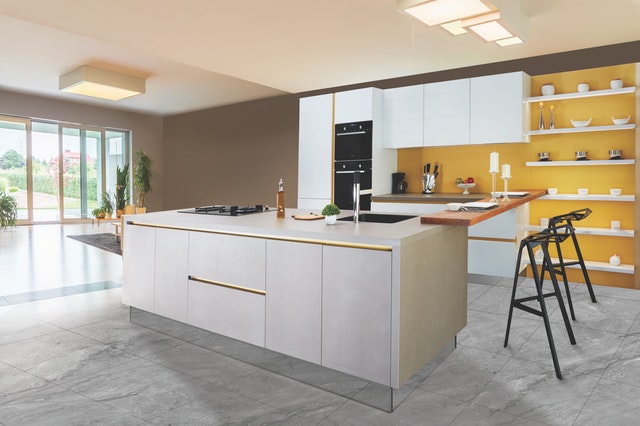 19. YOUR CAR BE KNOW EVERYTHING
As mentioned before, cars will drive themselves, but there is more to it. It will be able to communicate with other cars to avoid accidents, and it will allow you to check things at home and even add your playlist. Additionally, it will be able to check where to get the cheapest gas nearby and record in detail everything during an accident.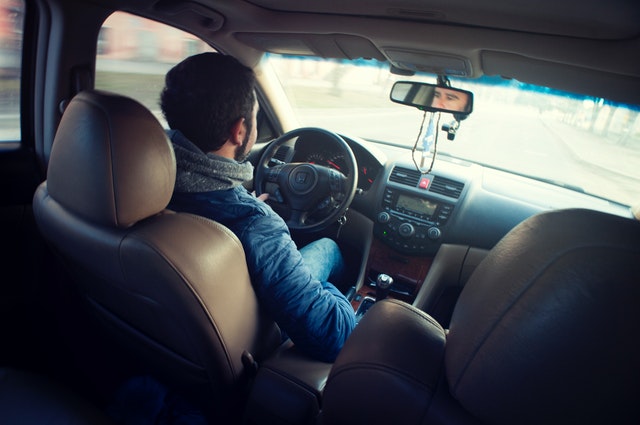 18. YOUR BODY WILL ALSO BE CONNECTED
Aside from the sensors discussed earlier, there will be chips in your stomach that can help design a new diet based on your needs, and even spinal cords procedures that will undo paralysis. There could be brain implants designed to make you learn things while you sleep, and even-more-advanced virtual realities that will actually permit entering fantasy worlds.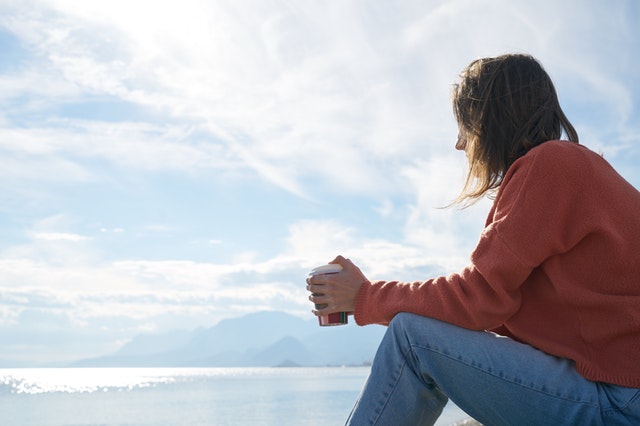 17. PERSONAL TRAINERS WILL BE ROBOTS
A lot of jobs will be rendered useless with the rise of A.I. and robotics, and one of them could be at the gym. Personals trainers might be robots in the future if you can imagine having a camera in your T-shirt that tracks your every move. But, it could also be a real-life robot that runs beside you. Australia scientists are actually working on something like that.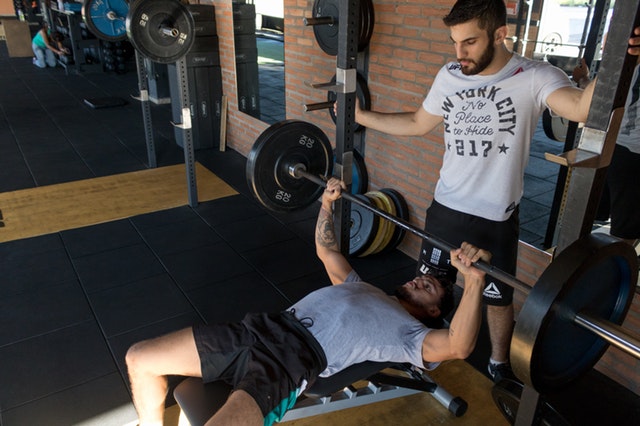 16. BRIDGES WILL AUTO-REPAIR
Researchers from the University of Michigan have worked on self-repairing concrete, and engineer Victor Li has created one with microfibers that allow it to twist without breaking. Tiny fractures in the surface actually repair in a couple of days using rainfall and carbon dioxide with the calcium ions in the new type of material.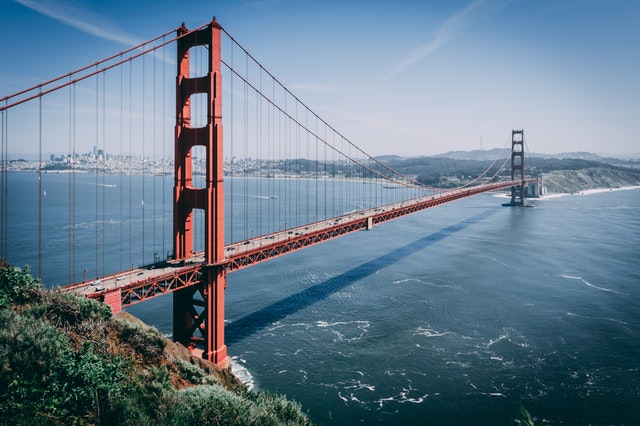 15. BUILDINGS WILL CLEAN THEMSELVES
The structures will use aluminum panels, that when touched with direct sunlight will make their titanium dioxide give out free radicals. This will destroy the molecules of grime collected by cars and other substances in the air, and they will also turn nitrogen oxide into nitrate. This will not only clean the building but help the environment.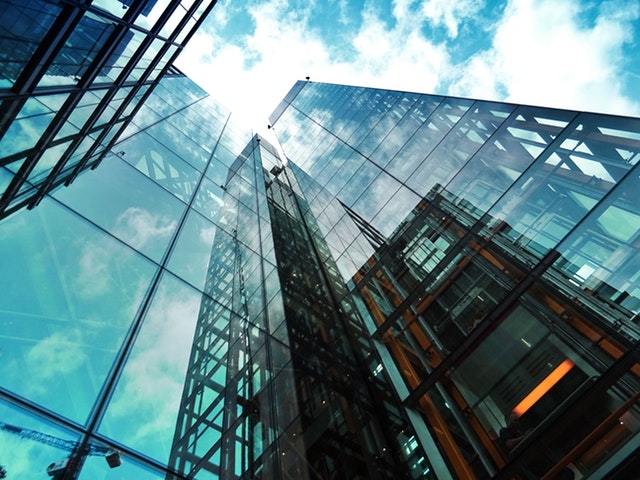 14. DRONES WILL SAVE ANIMALS
While there are many reservations focused on protecting endangered species from extinction and evil poachers, there is a still room for error. Current securities cameras are not that efficient. Therefore, drones will be a great way to record everything that goes on in these places. In fact, Nepal's Chitwan National Park actually released armed drones with GPS to protect Indian rhinos.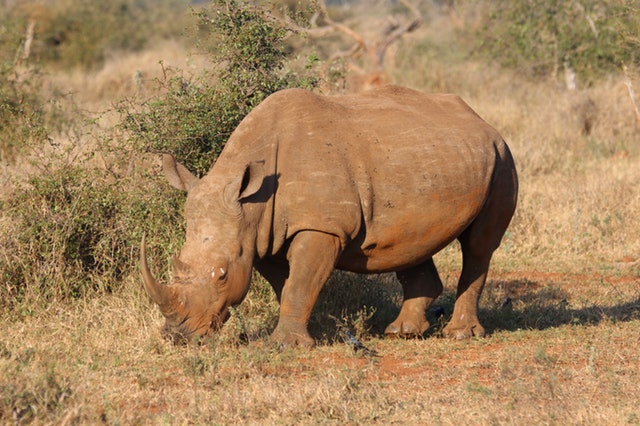 13. ALL BOOKS WILL BE DIGITAL
In 2010, Google promised to digitalize every book in the world, which amounts to 130 million works. However, they are a bit behind as more than 100 million are left. These might give people time to buy more digital storage like external hard drives. But, it will make things easier and kids will probably not have to carry so much in their backpacks.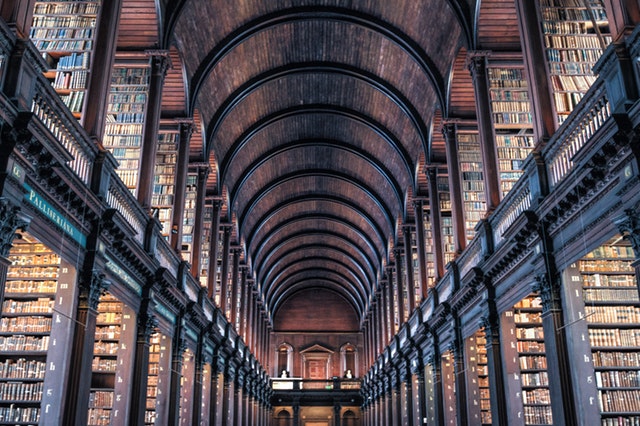 12. SCIENTIST WILL DISCOVER DARK MATTER
Theories state that dark matter is 23% of the universe, but humans have yet to discover any proof of its existence. According to Dr. Fred Calef, the reason is that it like a concealed magnet, "You can see what it pulls but can't see the source." Physicist Michio Kaku thinks that in 15 years, the definitive evidence will be found, which will help discover the origin of all life.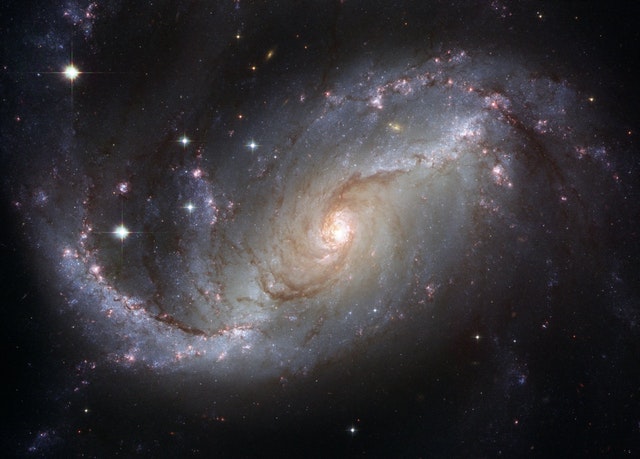 11. SOMEONE WILL TURN 150 YEARS OLD
Technology has managed to extend human life over hundreds of years, and with the current advancements in medicine, people might live even longer. According to David Ewing Duncan, writer of 'When I'm 164', the discoveries in antibiotics predict that someone could reach that milestone age. There are more than 300,000 people in the world who are over 100 years old.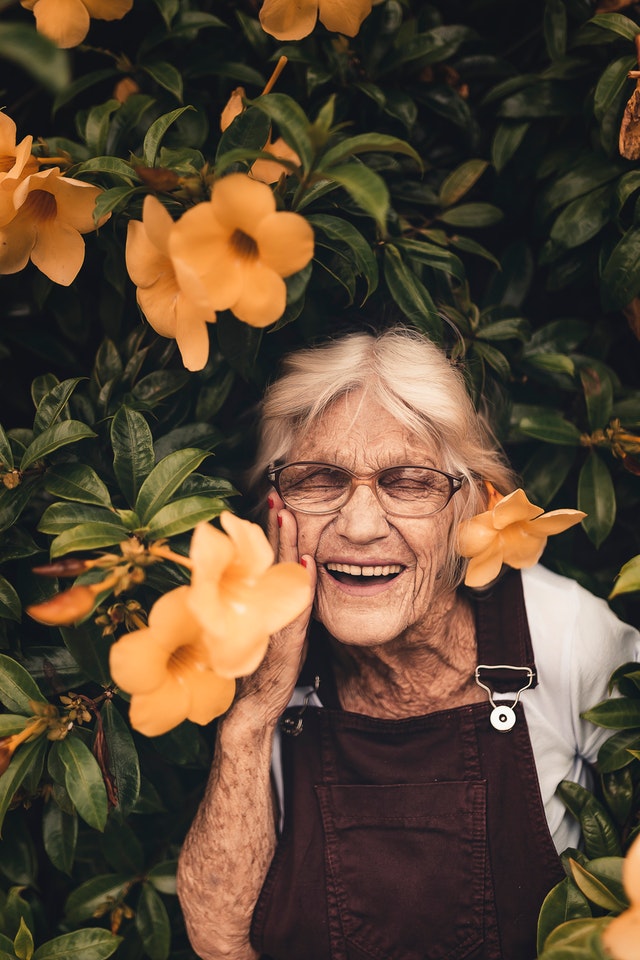 10. YOUR GENOME COULD BE DETERMINE BEFORE BIRTH
As mentioned before, DNA will be sequenced quickly, but there are also studies that could determine it even before you are born. Studies from the University of Washington have managed to recreate the genome of a fetus with the father's saliva and the mother's blood. Blood from the umbilical cord confirmed that it was 98% similar.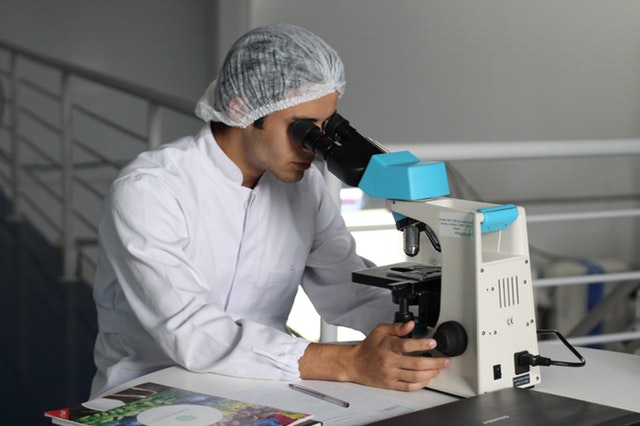 9. SCROLLS WILL RETURN
Most people use iPads and smartphones for everything, but scrolls could actually make a comeback. However, they won't be exactly as those in the past. Some people are working on recreating images on thin plastic digital displays. We might have to wait for them to perfect the color and the screens, but one day, people might discard their tablets.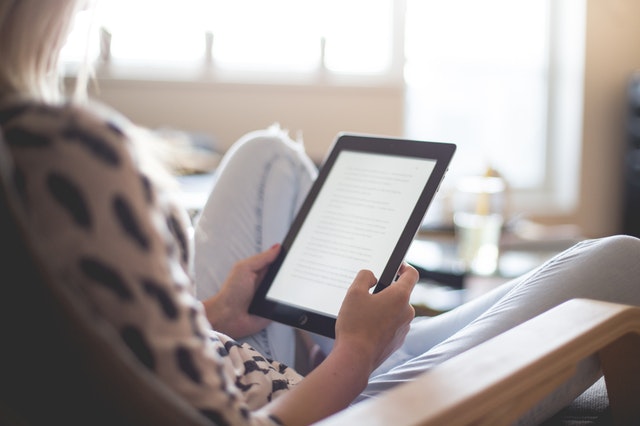 8. EVERYONE WILL KNOW EVERY LANGUAGE
DARPA and Google are working on translation, and in the future, smartphones will be able to speak for you to others with perfect accuracy. Furthermore, after a few more years, those brain chips could actually teach you languages instantly.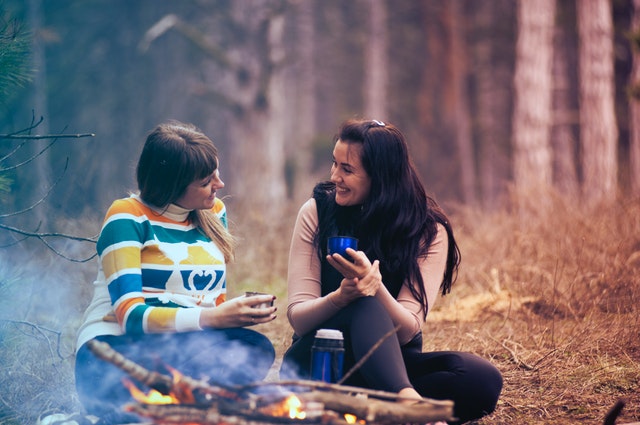 7. CAR PARTS WILL BE 3D PRINTED
When the costs of a 3D printer go down, everything will be made with it. Dentists are using them to customize their work, but in the future, even your car part could be designed right at the shop instead of having to buy it somewhere else. You will be able to buy and download the models for printing. Everyone will be able to print their own things later.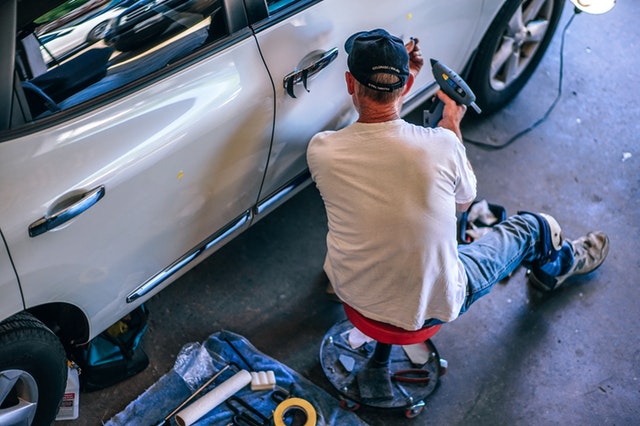 6.  DRUGS WILL BE TESTED ON CHIPS
There are new silicon chips that recreate human body parts such as a kidney or a lung, which are currently being studied by several academies. These objects recreate blood and oxygen flow, which helps determine the results of certain drugs. This will help stop the use of animals for medical testing, and to design better pills.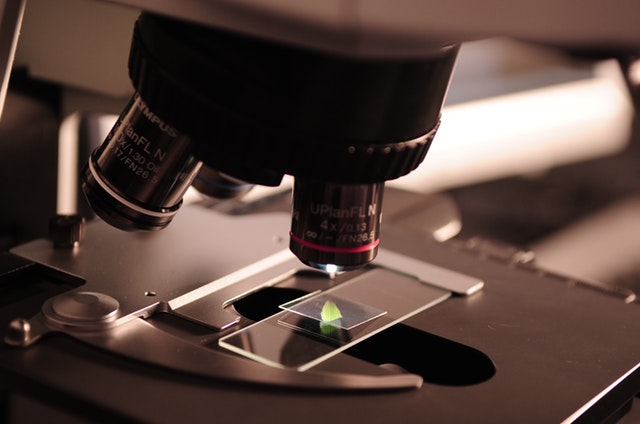 5. YOUR CLOTHES WILL CLEAN THEMSELVES
Chinese engineers are also working with titanium dioxide coating to remove stains from cotton and also to eliminate undesirable odors caused by bacteria. The only thing needed will be the rays of the suns to "activate them".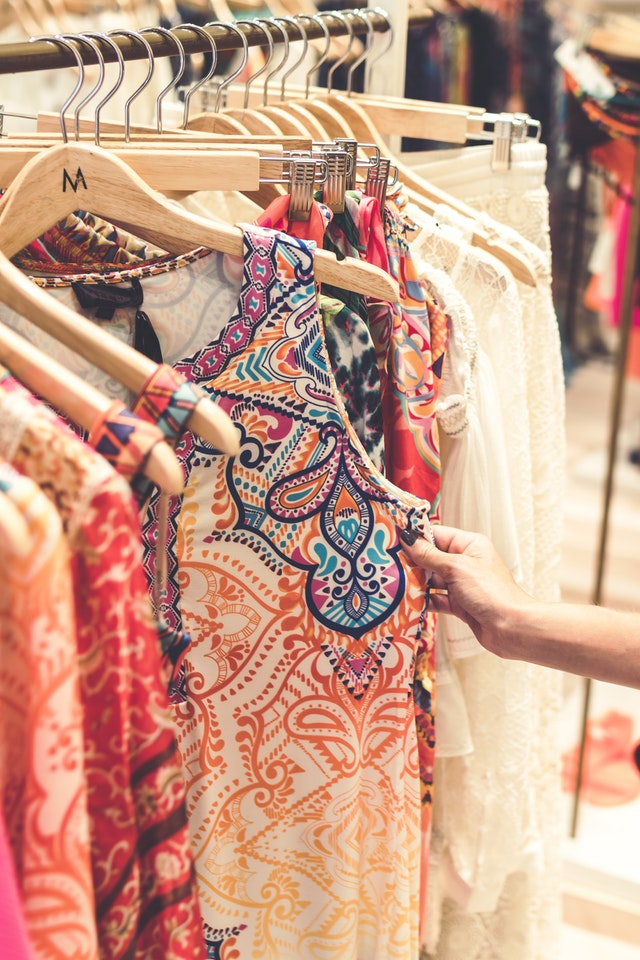 4. DATA WILL BE ON ZETTABYTES
A zettabyte is the biggest unit for measuring data, and according to the International Data Corporation, the amount of digital content surpassed one zettabyte in 2010. If you imagine each byte as a grain of sand, then a zettabyte is more than 400 Hoover Dams.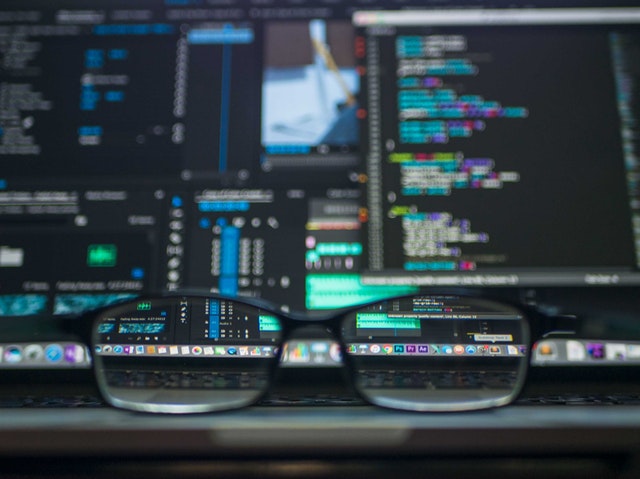 3. CONTACT LENSES WILL BE SMART TOO
Just like normal glasses, contact lenses will also be smart and used for more than just improving eyesight. They make give us as much information as the Terminator and will be powered by LEDs. They could have polymer antennas that will also help see during the night, zoom and more.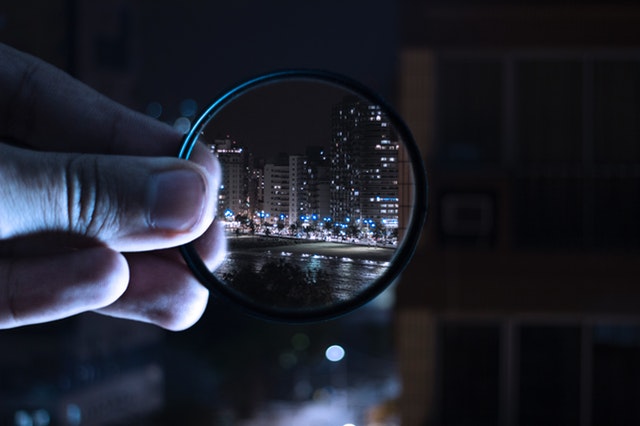 2. COFFEE BEANS WILL NOT HAVE CAFFEINE
Decaf is simply not the greatest substitution for normal coffee because its flavor is horrible. However, Brazilian scientists are working on growing a different kind of coffee beans that are not rich in caffeine. They will continue to work until there is no trace of the addictive substance.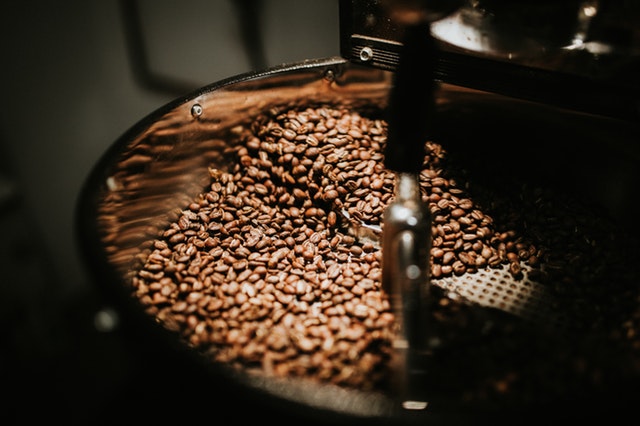 1. SUPERCOMPUTERS WILL BE SMALL
IBM scientists think that by redesigning computer chips into nano-particles could be the key to reducing the size of supercomputers. This would also get rid of wires and the problems with heat. The problem would be not losing such a tiny thing.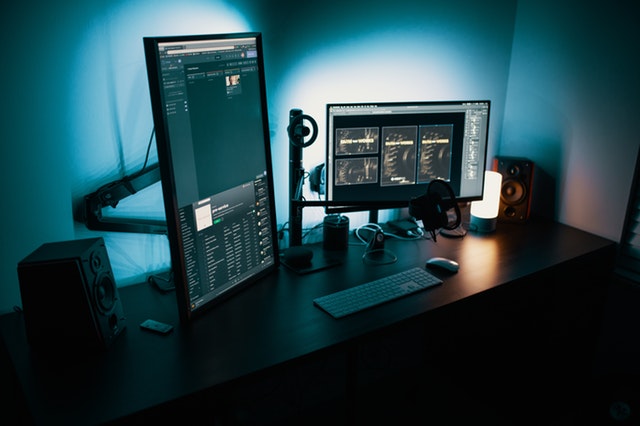 The future sounds like something out of the most advanced movie. We might even live like the people in 'Wall-E' soon. Let us know what you think of these possible advancements. If you liked this article, share it with your friends who love new gadgets. See you next time!
Source: Popular Mechanics, Kiplinger
Related: