Private Insight From Oprah Winfrey's $90 Million Mansion
Everyone in the world knows that Ophrah Winfrey is one of the world's top philanthropists and most successful women in history. It is one admirable fact about her is that regardless of her height of wealth, she has been able to keep her personal life as private as possible. Her home in Southern California, for instance, has been shielded from the public eye such that practically no one knows what precisely the interior of Oprah's house looks like. It is, therefore, safe to say that the American billionaire truly values her privacy. However, this article poses a quick look through the magnificent home of beautiful Oprah, and from what little info has been gathered from the media, this is what part of inside Winfrey's house looks like.
35. The Queen of Television
Oprah's influence and wealth spans across various media avenues. She has been able to accumulate her wealth through her media company, which she built over the years.
34.Unique Location
The amazing TV personality has been estimated to be worth about $3.1 billion. Going by this, it is very reasonable to wonder what the home of Oprah the billionaire looks like. This home is located in Montecito, which is in the South of California city of Santa Barbara. It should be noted that listings in this community range from $1million to about $85 million. A wonder of how she came by this unique location is definitely in order.
33. A Hand of Fate
The opportunity of acquiring what has become a home to her was purely the working of fate. This particular opportunity came about in 2001. Apparently, Oprah was on the path to becoming a real estate businesswoman of her own when she first arrived at Montecito.
32. Oprah's Amazing Negotiation
After she was invited to a party in a mansion located in the community, it was a sure thing that Oprah immediately wanted an estate of her own in the community. The offer then came for her to own her one when a particular couple was still living in the then-newly renovated 20,000 square feet stone gatehouse. The house was initially not for sale. The convincing Oprah was able to give them an offer of $52 million for the building. With this, she was able to obtain the house.
31. A Royal Ambiance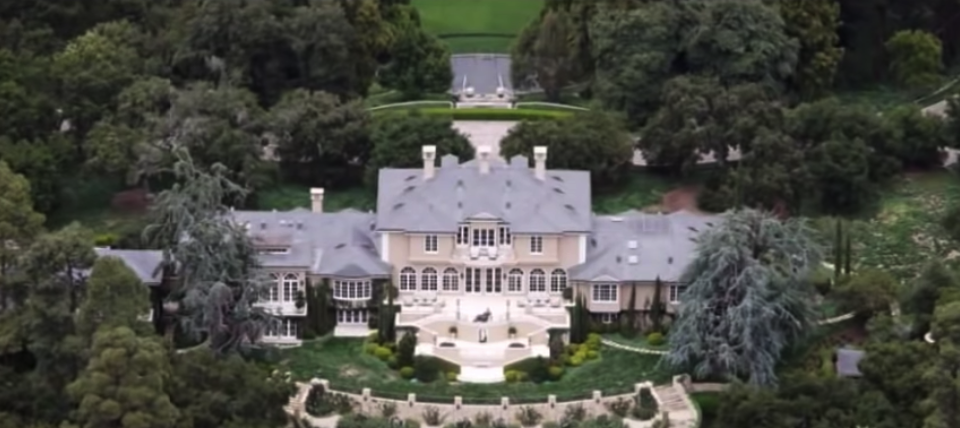 Winfrey's current home has seen different levels of renovations and diverse changes over the years. The most recent form of completion happened in 1979. The house which was initially built in 1921 has the most fantastic view of the Pacific Ocean and the Santa Ynez mountains. When considered for today's present market, this building is worth about $88 million.
30. It Becomes Hers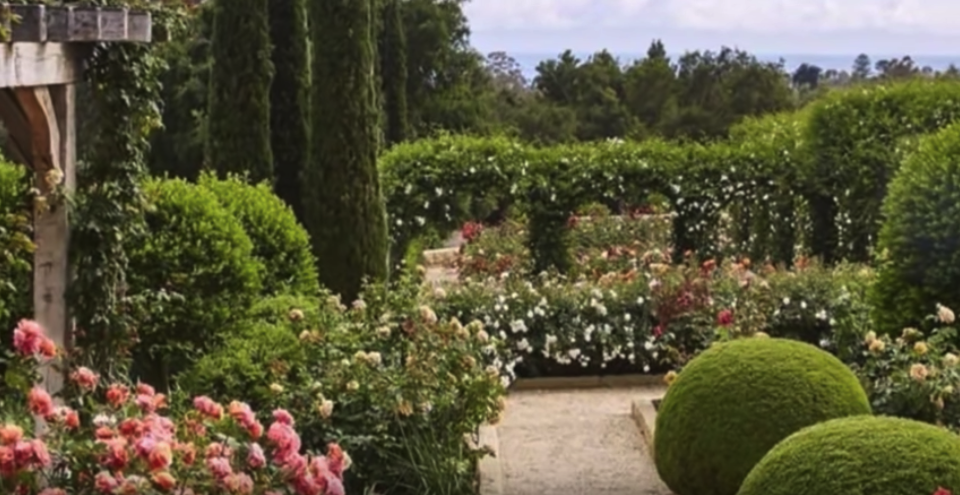 It was not without some negotiation that the house finally became Oprah's. When the building eventually became hers, a lot of personalization was in order. It became up to her to take up the property and make it into a home for herself. A particular idea came to her as to how to design the house. While she was taking a walk with her friend Bob Greene, she told him about her Tara II idea. This was because the house reminded her of 'Gone with the Wind.' Her friend, however, did not agree with this.
29. Maintaining the right perspective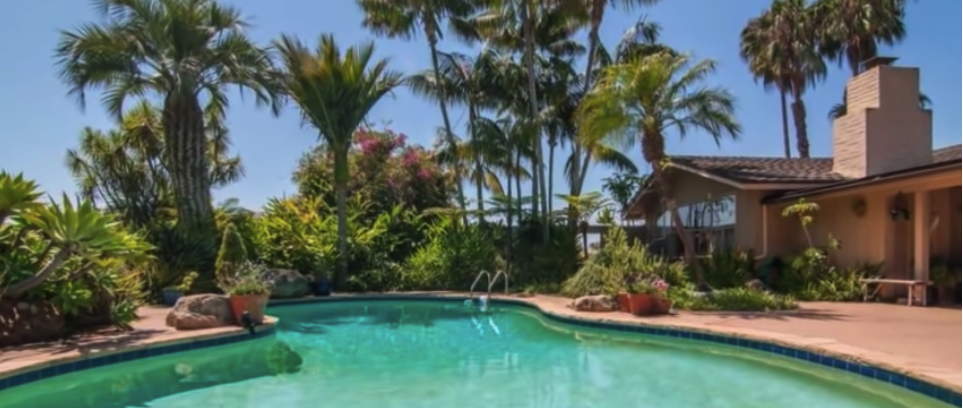 Left to Bob, the proper perspective has to be maintained when it came to the theme for making the house into a home. He felt that the moment should be regarded as a historical one. This was because Oprah's story was undoubtedly one of a kind. An African American girl of a poor background growing up to becoming Oprah Winfrey and getting to own a home like hers is undoubtedly something that would make history.
28. Getting a fresh Idea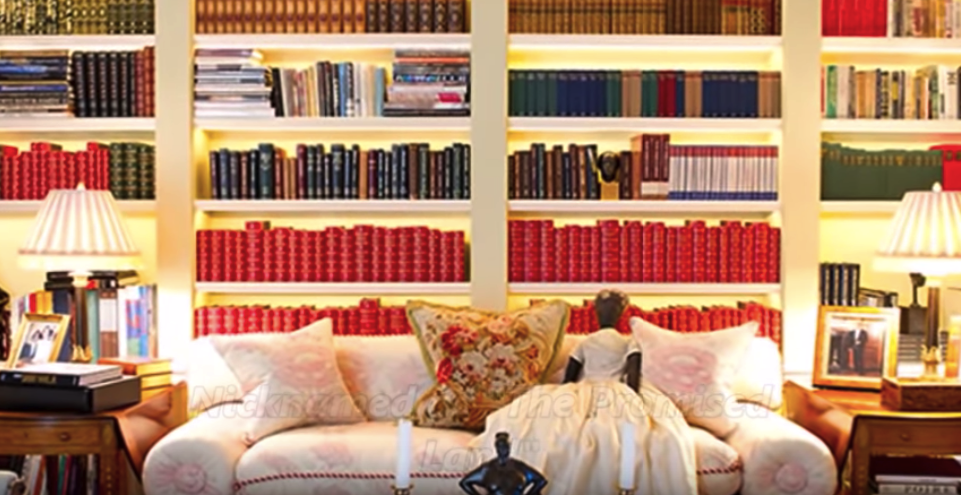 With that said, Bob began to deliberate on a new source of inspiration for the theme for Winfrey's new home. While thinking for a more original name, Bob figured that his friend might want to take her muse from the Bible. When he told her this idea, it immediately agreed with her. With this, she was able to go ahead with the task of personalizing her dream home, which in itself no longer looked like a daunting task anymore.
27. Setting up a heartstopping Foyer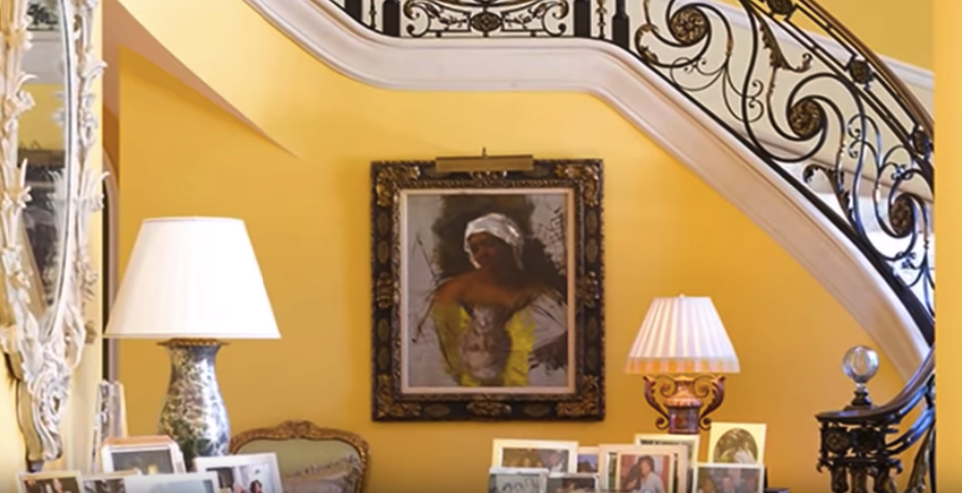 Oprah refers to the main entrance to her house as a foyer. This is indeed an incredible foyer. Here, one can easily see the depth of her love and appreciation for art. The most remarkable factor about this is that in spite of her wealth— which is made evident by her foyer art collection— Oprah's human side can be very much seen as she also arranged the framed pictures of her friends and loved ones.
26. Let's cook whatever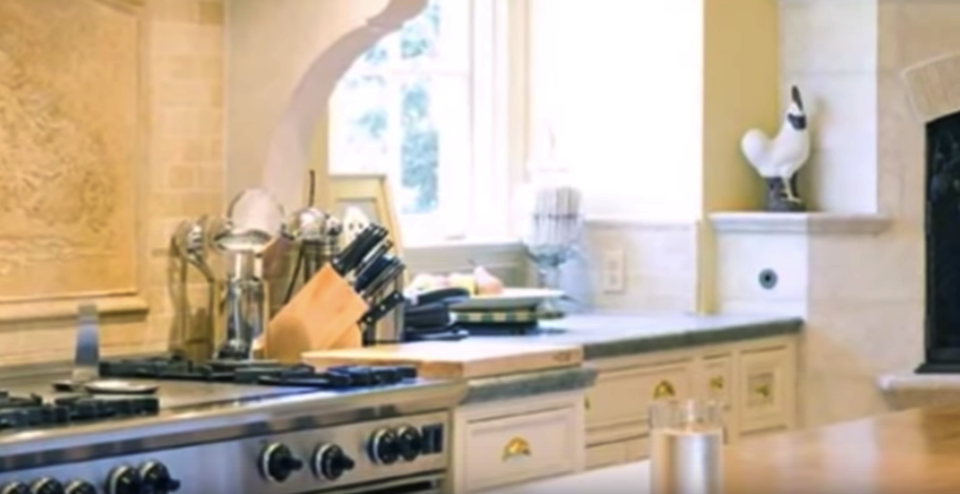 For every queen, a state of the art kitchen is truly well deserved. Oprah Winfrey is a queen in her own right. Therefore, her kitchen is expected to be nothing less. To show the length to with this was true, she initially has a fireplace in her kitchen of which she chose to have removed. This was not because she disliked having a fireplace in her house but because she wanted more space to be in her kitchen.
25. Oprah's Reading Arena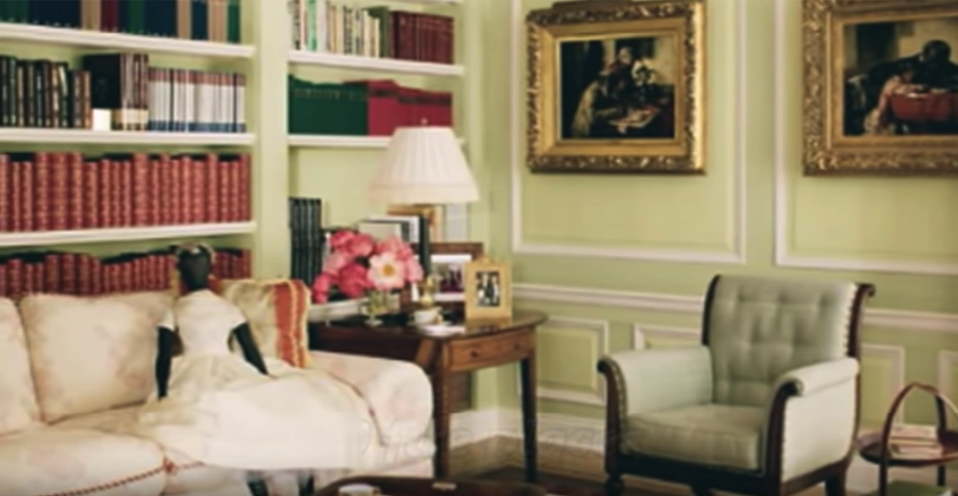 Taking a look at the reading room in the beloved TV mogul's home, it would be seen that so much time was invested in how the place was going to look. A doll is present in the room, a black one to be precise. This toy is quite symbolic considering the kind of childhood which Oprah herself had. Besides this, this room also contains her various collections of books of which she considers quite personal in terms of the arrangement.
24. Welcome to the Land, which was Promised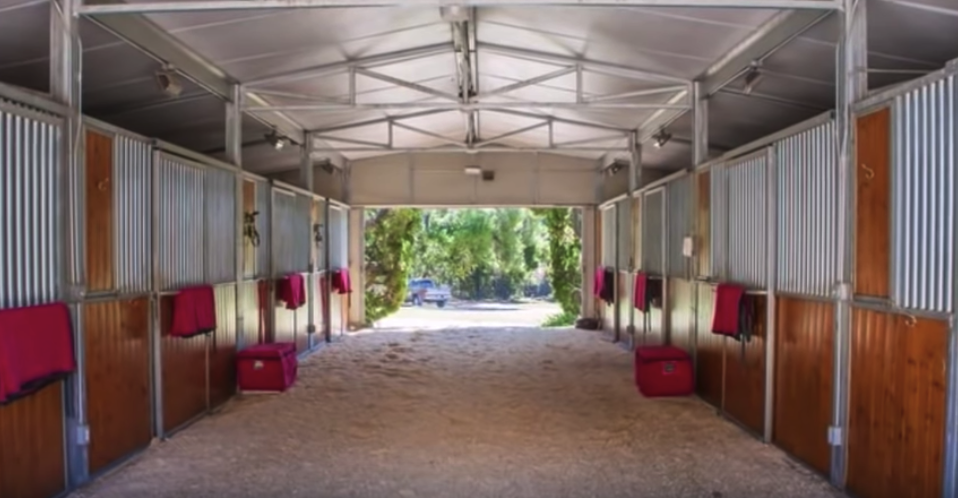 Guests are also not left out in the royal experience which this mansion gives to its inhabitants. The guest room has also been crafted in a unique way that gives anyone invited to stay over a more than welcoming experience. Everything in this room right from the fresh flowers to the curtains down to the color theme reflects a depth of thoughtfulness.
23. Dining with the Queen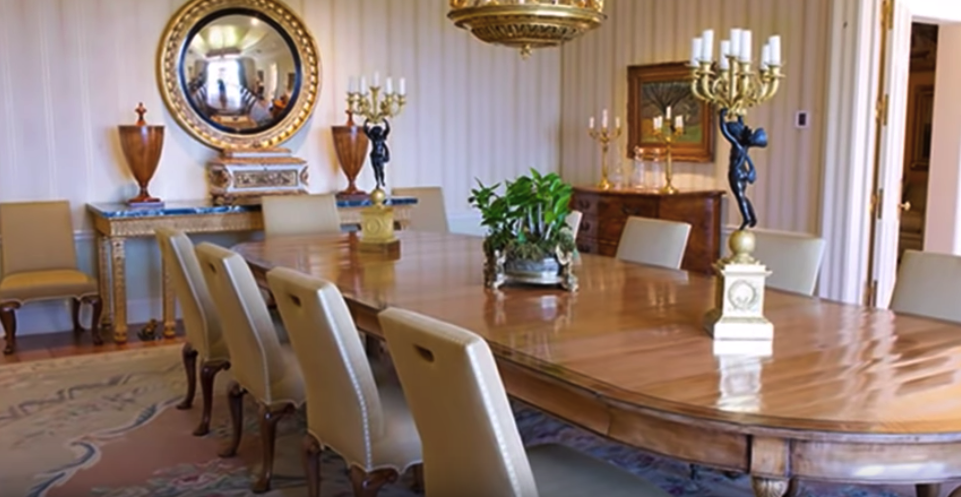 Excellence is the language spoken of the dining hall of the queen of TV. The candelabras remind you of ' Beauty and the Beast.' Her dining table is so polished and sparkling. It is also important to note that when this house was being remodeled, a few of Oprah's belongings had to be sold. Part of these items includes a poster from her 1959 Seminal of the film 'the color purple.'
22. Patterns and Designs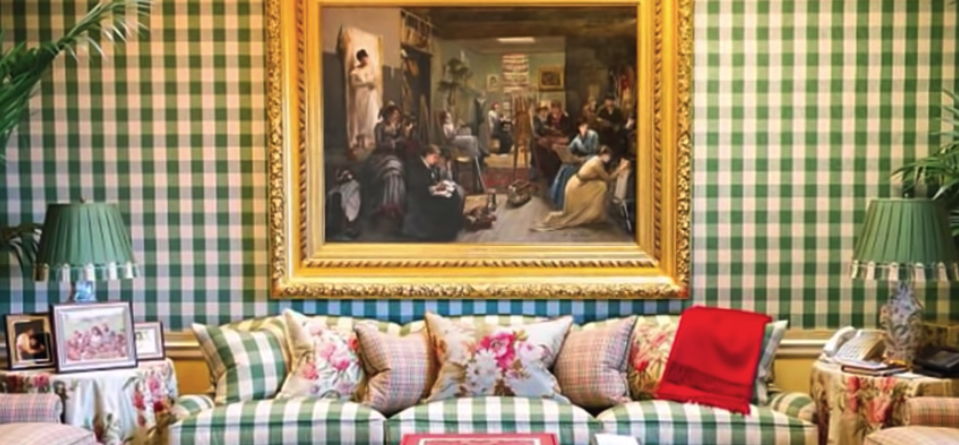 One thing that quickly strikes one as phenomenal about Winfrey's home interior is the unusual designs that each room has. It very surprising that one room is quite different from the other in terms of its pattern. For example, one of her homerooms is unique for its checkered design. This design can be viewed from different angles and truly look different. A couch of the same model used to be present in the room but has since been auctioned off.
21. Would you like some Tea?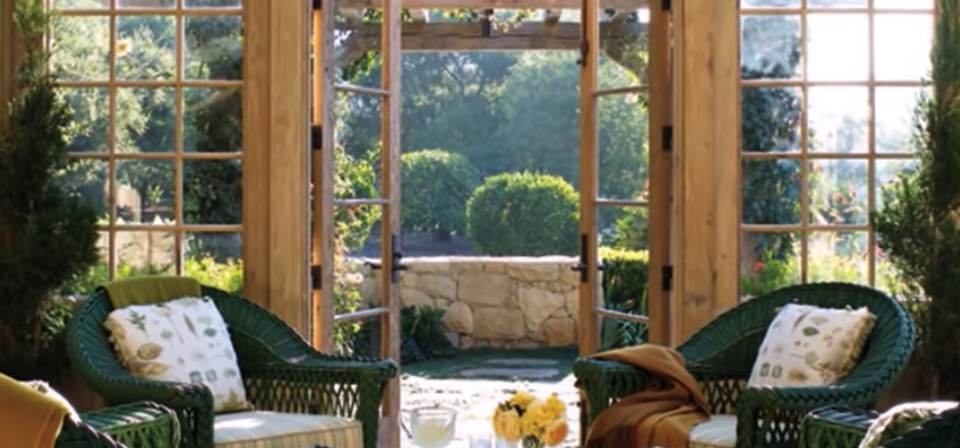 There is a tearoom in the house, and its original intent was to serve as a place for the gardeners to cut flowers and have them arranged. Later, it was decided that it should become a room of relaxation where people can have a cup of tea. Here, there is meant to be as little distraction as possible.
20. Relaxation Space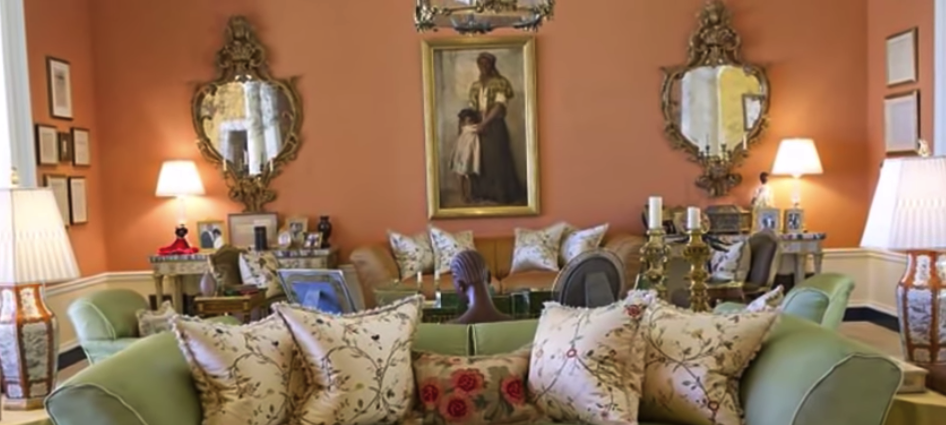 Oprah surely boasts of vast space to call her own. It is no wonder she can take out time to fill up this huge space with different design items. Some of which include pictures, paintings, candelabras e.t.c. Indeed, this presents her with several platforms to experiment with art and designs.
19. Ideal Garden Dreams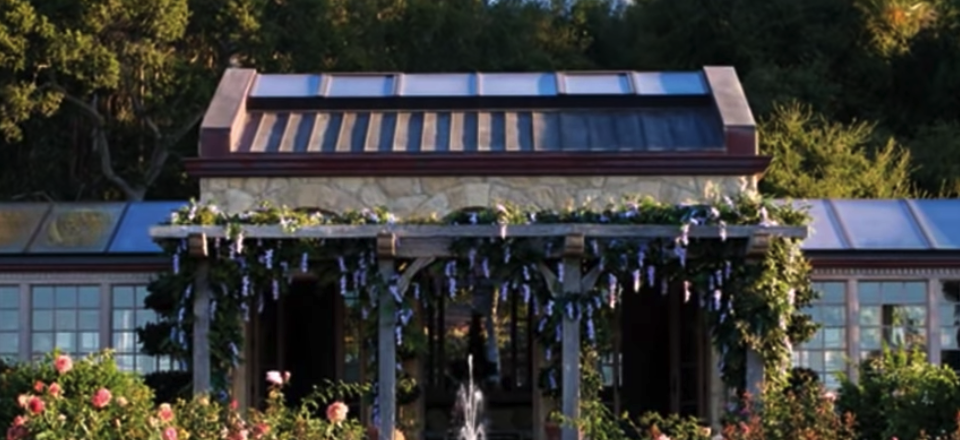 Right outside Oprah's tearoom leads to her impressive garden that occupies most of the space present in the massive mansion. This garden is filled with different kinds of plants and flowers. It surrounds a little copper fountain. She is indeed full of pride in her space and how she has the gift to do whatever with her garden. She mentioned once that whenever she is driving out of her home, she remembers the moment from 'the wizard of oz' about the fact that she never has to look any further than her own backyard.
18. Inside Oprah's Closet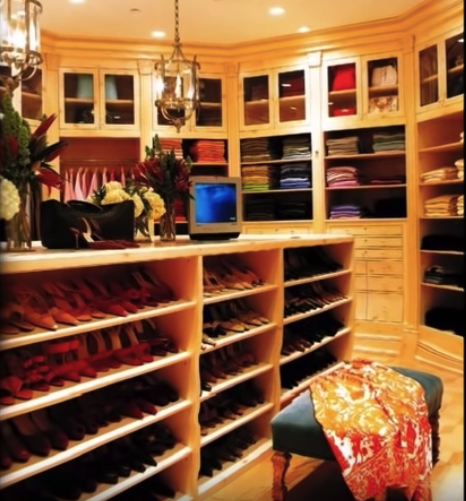 For such a famous personality as Oprah, it is quite normal to wonder what the closet of the queen looks like. Looking into her clothing collection, what stands outs first is her color theme for her clothes. Another factor that stands out is the arrangement of her many shoes. A royal closet that suits a Queen.
17. Worth so much to think about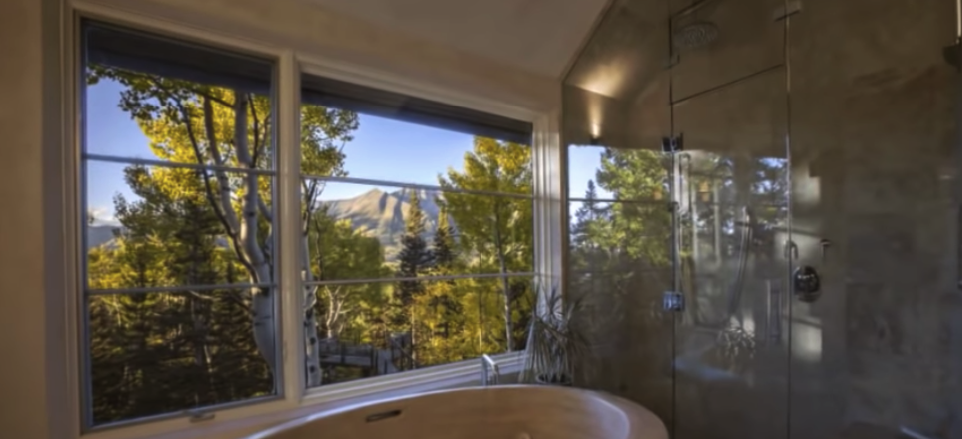 Davis Simmons and Andrew Walker handled Oprah's house decoration. They are the fantastic brains behind the designs of the promised land, which the mansion is usually referred to. A remarkable work of theirs is in her guesthouse where a huge penny hangs on the wall. This was used to pattern the theme for the design of the quarters.
16. Lane of Halleluya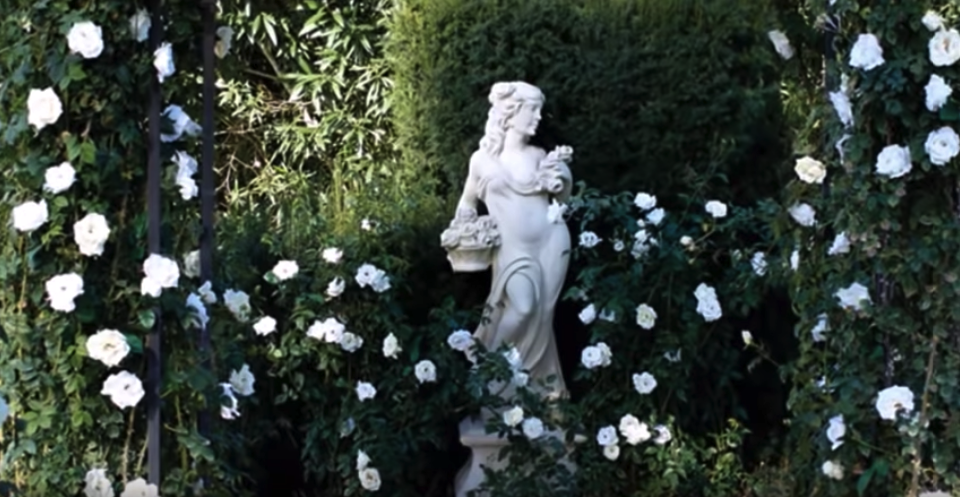 Ingrained in Oprah's core is her spiritual essence. She placed a Greco-Roman statue on a path along with her garden where she has tagged 'Halleluya Lane.' This statue is framed with wrought iron arches. Surrounding it are iceberg colored flowers that reminded her of a part of her childhood when her grandmother raised her. This surely had a deep symbolism for her.
15. Representing Women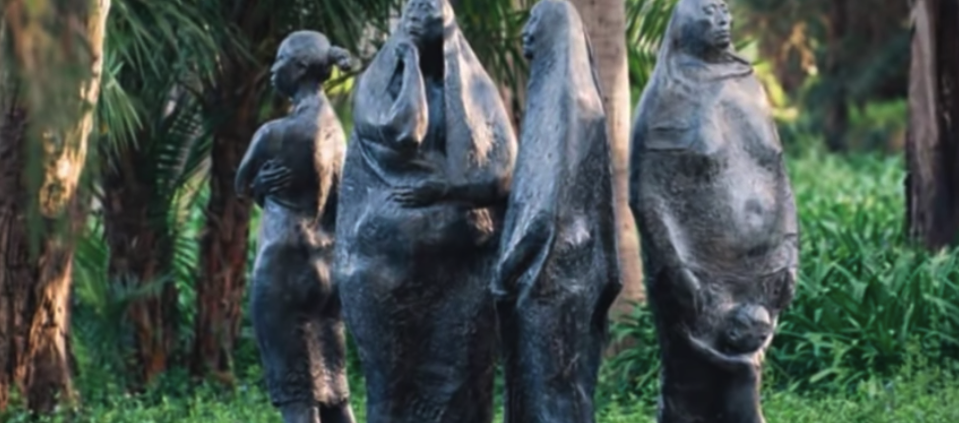 A bronze statue carved by Costa Rica born artist Francisco Zulinga was purchased by Oprah when it caught her eyes. This work of art was made in 1947 and is a carving of four women. This symbolizes femininity in different stages; from teenage hood till becoming a mother.
14.Tranquility and Peace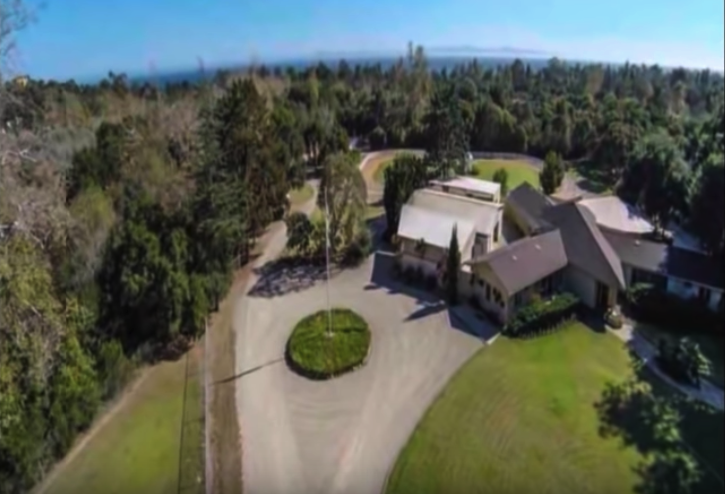 Oprah has twelve Californian oak trees of which she has named twelve apostles. These happen to be her favorite feature of her home. Apparently, they make her feel at peace.
13. Dreaming without TV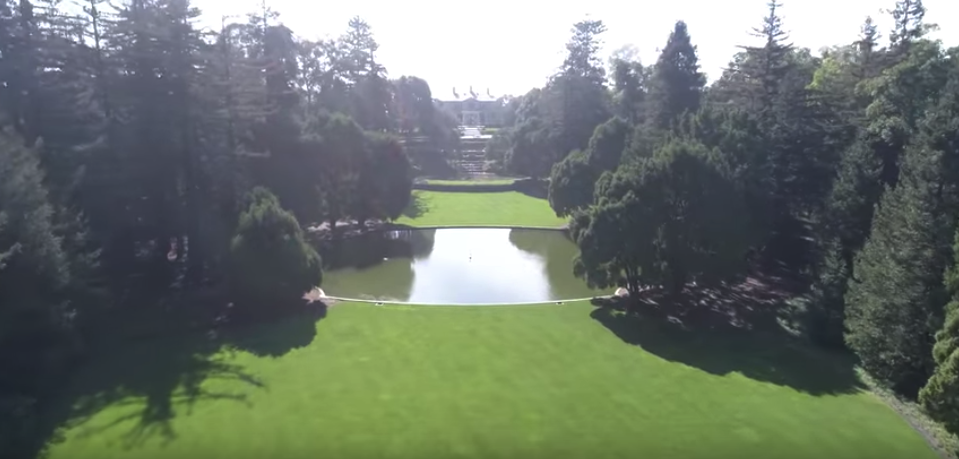 Winfrey has claimed that she has gone weeks without seeing TV. As hard as it might be to believe, considering the fact that this is coming from a TV mogul herself, it is possible. The Promised Land presents itself as a vast landmass with so much richness that one can not be tired of. For an artistic soul as Oprah, the pull of this is tripled.
12. The Farm of Seamair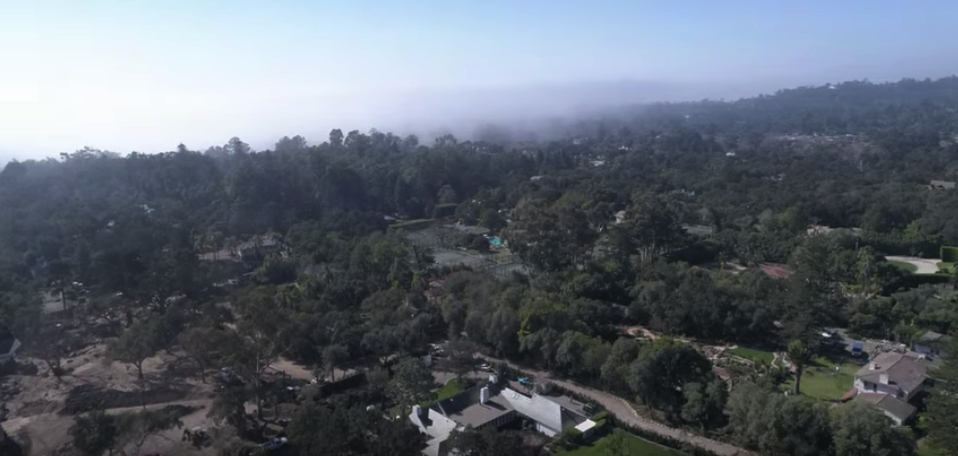 When Oprah first moved into her home, she became good friends with her next door neighbor. When her neighbor passed away in 2016, she was able to buy off the property, which became the annex for The Promised Land. This property had not been on the market for over forty years. The magic that has happened to it over the last years could not have been imagined.
11. The wonder of Seamair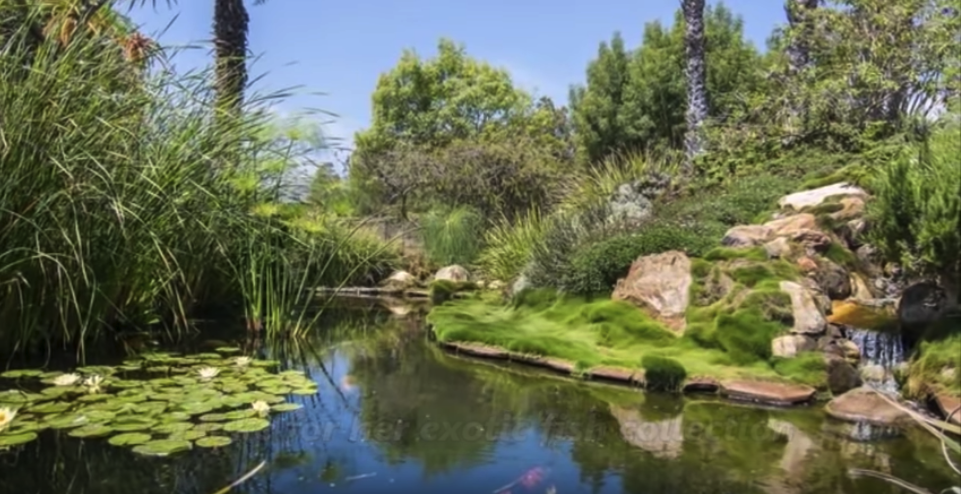 After taking over the Seamair, she had the place remodeled and hired a top architect Cliff May to redesign. This property boasts of over 25 acres which consist an orchid and an avocado tree. There is also a fish pond with Japanese koi.
10. A Transformed Ranch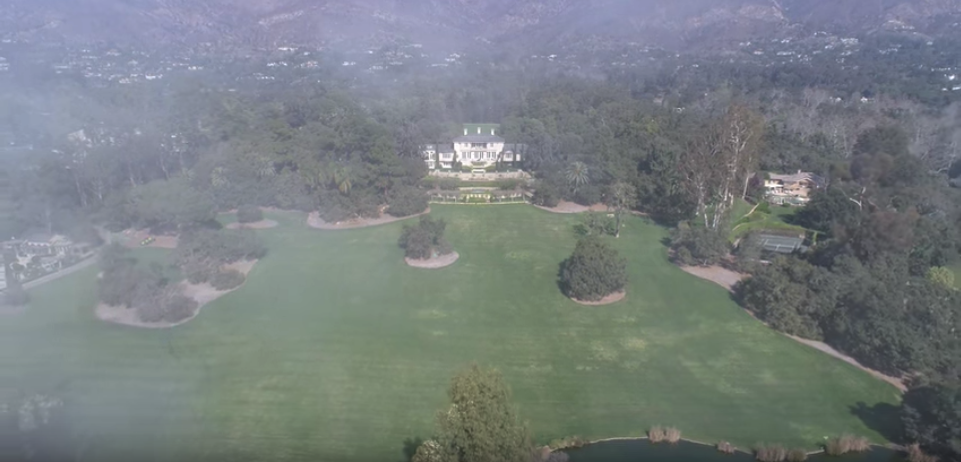 Having its equestrian area, which used to be a ranch on the newly acquired property of Oprah's has an expertly trimmed riding course and stables for horses. Being a more compact home from that of The Promised Land, it is quite hard to see neighbors. The compound also has two natural wells. These properties make it quite hard to infuse new designs into the Seamair.
9. Seedtime and Harvest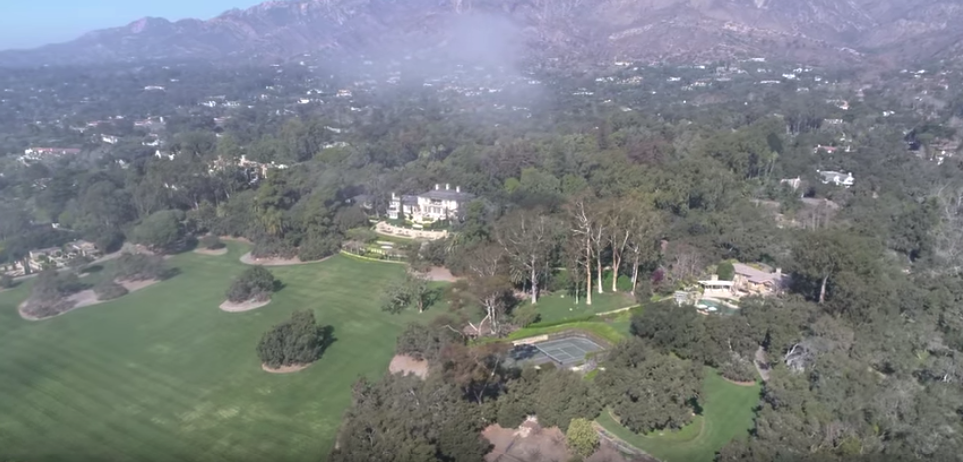 A thing of pride for Oprah is her vegetable garden. It is undeniable that a sense of satisfaction comes with using a product made by you. However, not so bright is the fact that the weather has been less favorable in recent years. On the brighter side, having two natural wells has definitely worked in favor of Oprah in combating the drought. This, in addition to having her water shipped.
8. Unforeseen Trouble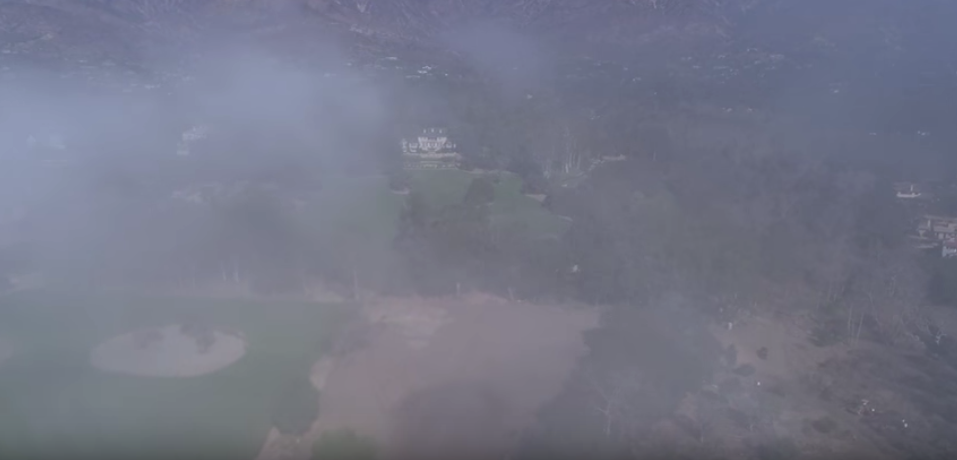 Despite the beauty of the great Montecito, there are times this southern part of California experiences its form of plague as well. The scourge of mudslides has been seen to attack the community of which Oprah's home was affected as well. This pushed her to reach out to a dear friend of hers Ellen Degeneres.
7. Sisters at Heart in Montecito
At once, when Oprah reached out to by Ellen, her response was equally immediate. Ellen, who is also a proud resident of the locality, allowed her viewers to see the extent of the damage. This also permitted her to make the efforts of firefighters pronounced.
6. Multiple homes for a Queen
It is a fact that the Queen of TV owns other homes other than that of Montecito. One is on a beautiful mountain in Colorado. Standing on 60 acres, the fully furnished property was purchased at $11 million by Oprah. The home is a brilliant one with its high tech heating systems which comes in handy for the chilly mountain.
5. Another in Hawaii
Located in Maui, Hawaii is a now beautiful 21st century home used to be a small gray ranch house which Oprah wanted to pull down. Her friend convinced her of turning it into a home and having an architect revamp it.
4. The Washington Property
On Orcas island is another property that Oprah owns. Located on 40 acres of land, the property was built in 2007. It has four bedrooms, a powder room, and three bathrooms. Her kitchen is state of the art. Her house is truly a partying house.
3. Letting go of the Chicago Real Estate
In 2018, Oprah sold out the last bit of her Chicago real estate. The selling price eventually was lesser than the original listing price. Her other Chicago properties include a Water Tower Place as well as Co-op unit in the Gold Coast. Both of this she sold at very remarkable prices.
2. Her Former homes in Indiana and Florida
Winfrey listed a condo that she used to have on Fisher Island in Florida. Her farm in Indiana was also sold in 2003 for a listing of $8.5 million. Listed with the real estate agent Jane Field, the 164 acres farm which was acquired by Oprah in 1988 was sold out in 2004.
1. The heart chooses the home
With the different houses Oprah has acquired, her generous spirit is quite remarkable. She has been able to establish herself as one of the most charitable celebrities. After being able to beat her competition, her foundation Oprah Winfrey Foundation has given donations up to $40 million.
Oprah has truly established herself as a unique personality. Her marks keep spanning in diverse ways. How do you think Oprah has impacted society? How can it be emulated? If this article inspires you, kindly share with your friends and also comment below.
Source: finance101
Get More Related Articles Here: