Mysterious Personality Of Prince Charles' Brother Prince Edward And The Issue Related To Him
The eldest son of the Queen, Prince Charles, needs no introduction. We have known about him even before he was born, then with his marriage to Diana, and more recently in his union with Camilla. We also have some knowledge of Prince Andrew after all the drama surrounding his wedlock and separation from Fergie. 
But there's one child of Her Majesty we are not acquainted with, Prince Edward. Most people forget or are not even aware that Elizabeth II has a third son. His life has been under the radar, but there's a reason why we might start hearing from him now. Get to know everything about the youngest son of the Queen here, including the feud he had with Charles!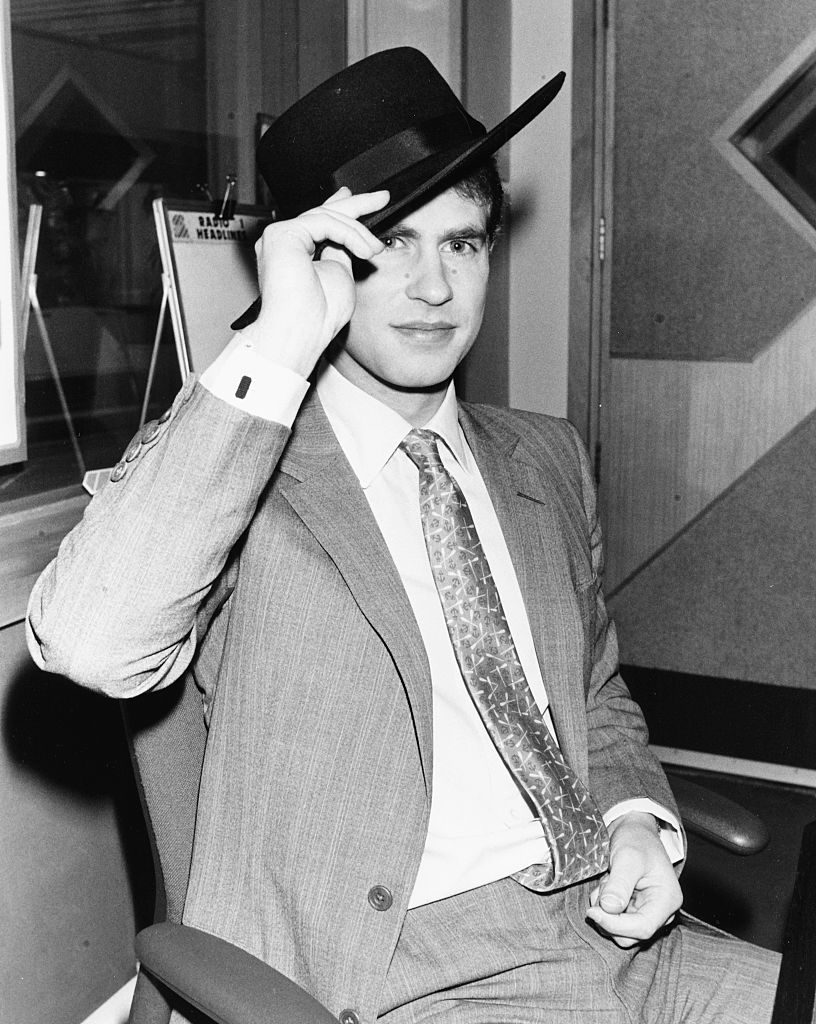 FIRST THINGS FIRST: HIS EARLY LIFE
Edward Antony Richard Louis was born on March 10, 1964, at the Windsor Castle in London, England. As we previously said, he is the youngest child of Queen Elizabeth II and Prince Philip. Upon his arrival, Edward was the third in line to the throne, preceded only by his two elder brothers, Charles and Andrew.
However, he was pushed back by his nephews and nieces and is now the 11th. As for his education, he was first home-schooled until he was seven when he attended Gibbs School, according to The Famous People. Subsequently, in 1972, he joined Heatherdown Preparatory School in Berkshire.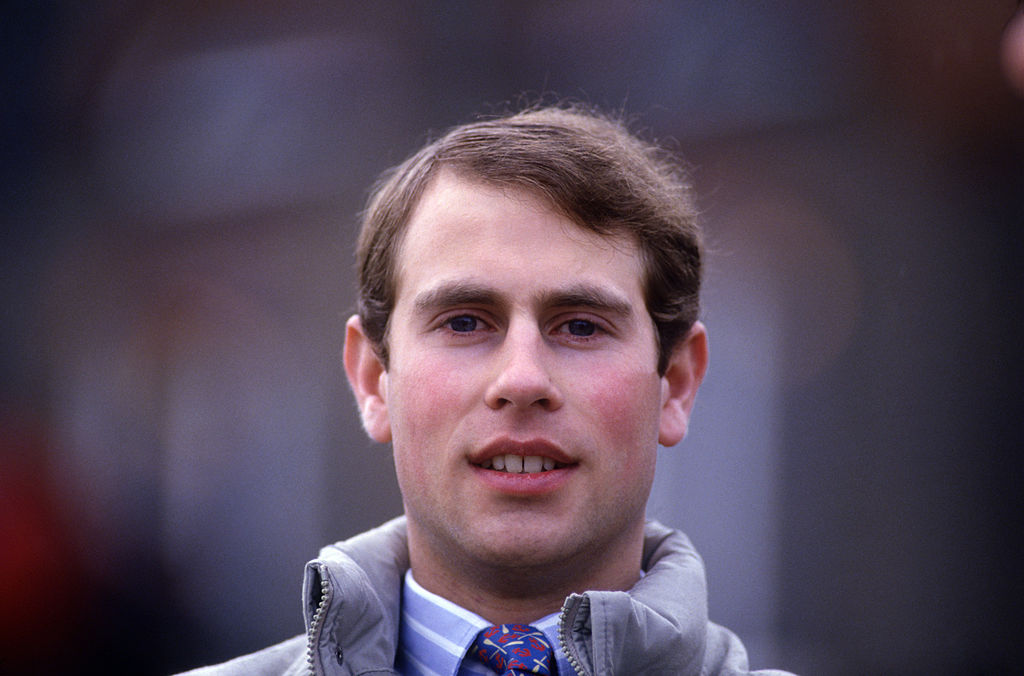 Five years later, he enrolled in Gordonstoun School in Moray, Scotland. Finally, he went to the Jesus College in Cambridge where he obtained a Bachelor Degree in Arts. Since the Prince had a love for theater and entertainment, he tried his hand at it. Ed set up different musicals until 1993 when he founded his own TV production company, Ardent Production. 
But in 2002, Edward decided to step down as production director to focus on his royal duties. The company did not perform well and had heavy losses, and in 2009, it officially dissolved. In more recent years, the 55-year-old Prince is a full-time royal. In fact, he gets an annual salary from the Crown Estate and has a net worth of $45 million, as per CheatSheet's report.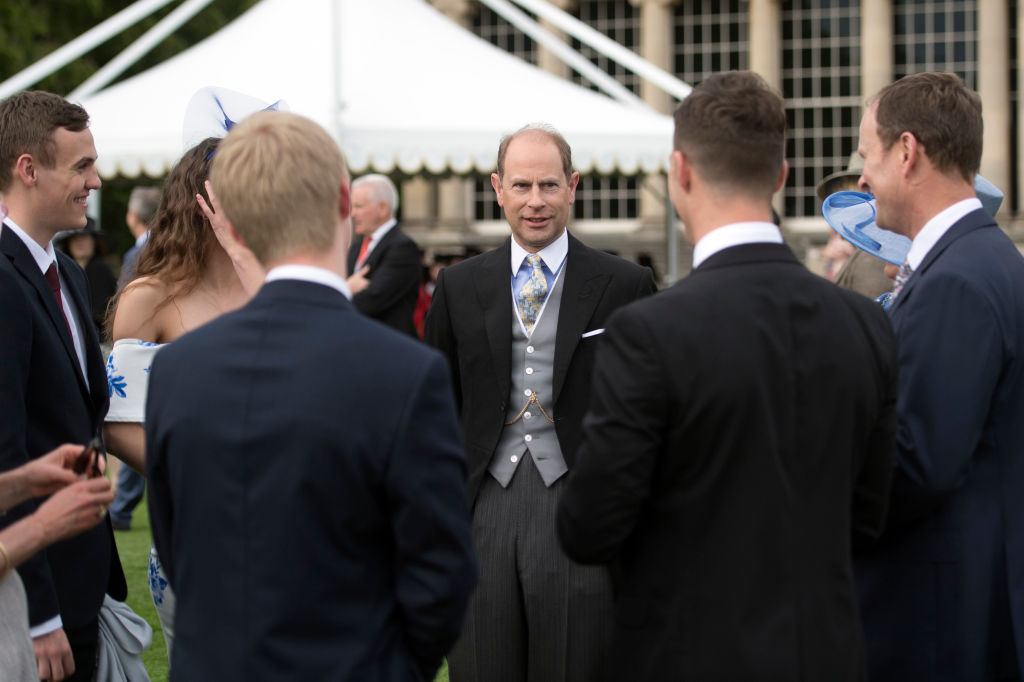 AND IN HIS LOVE LIFE
Edward met his soulmate at a tennis event in the Queen's Tennis Club in London in 1993. Sophie Rhys-Jones was a svelte blonde girl who worked as a PR executive. PEOPLE stated that they began dating shortly after their first encounter, with Sophie spending holidays and weekends with Edward at Balmoral and Sandringham. 
After a five-year relationship, the Prince popped the question with a gorgeous engagement ring featuring a two-carat diamond. In June 1999, the lovebirds tied the knot in St George's Chapel at Windsor Castle. Compared to more contemporary royal weddings, theirs was pretty low-key, without military involvement.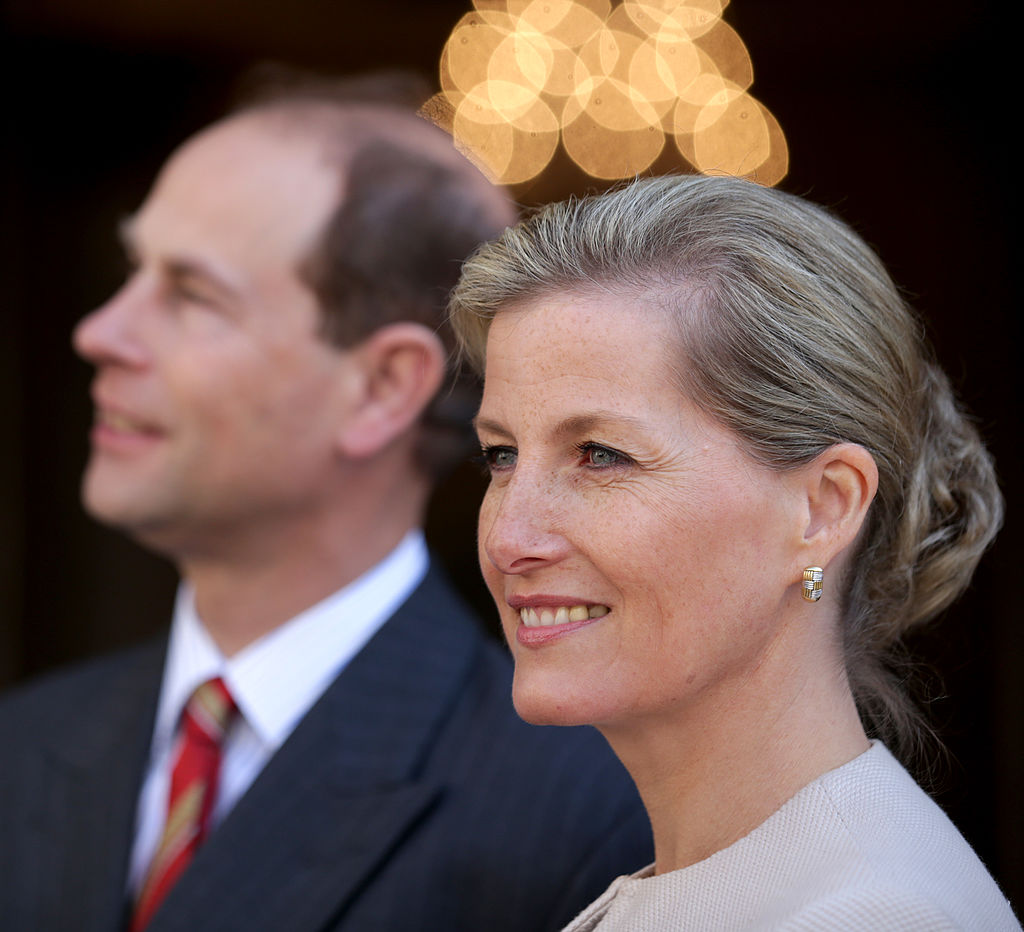 Surprisingly, Edward is the only child from the Queen's offspring who is still married to his first spouse. This shows how strong their relationship is. The couple welcomed their firstborn in 2003, a daughter called Lady Louise Windsor. Four years later, James, Viscount Severn, arrived. The kids are 12th and 13th respectively in the line of succession.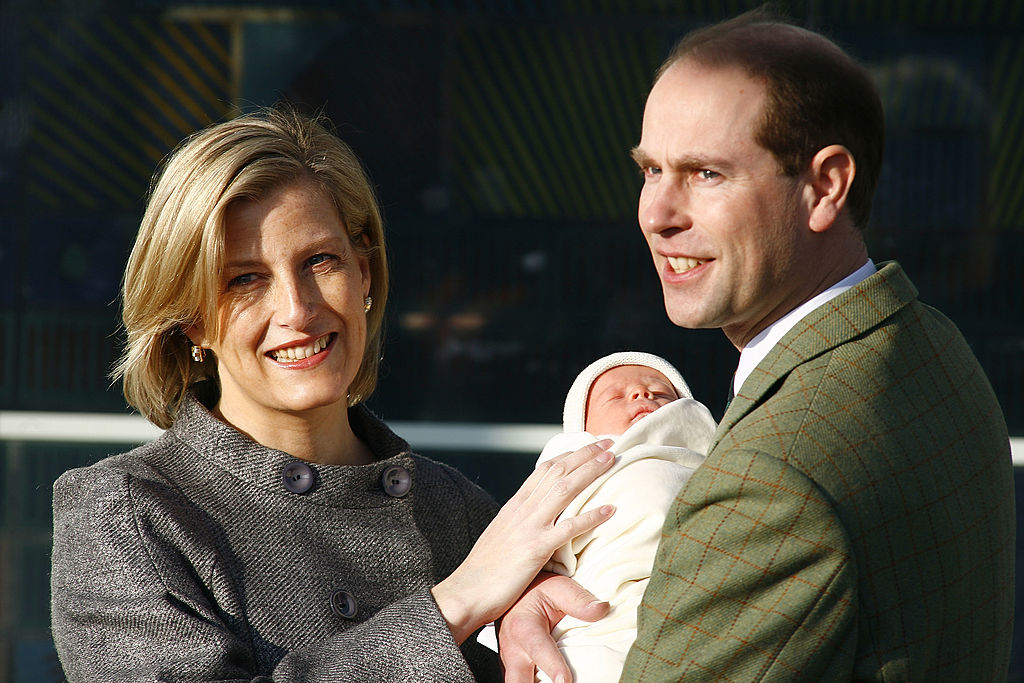 BUT WAIT... ISN'T HE A DUKE?
As you might know, Charles and Andrew, apart from being Princes, are also Dukes. The former has been Duke of Cornwall and Duke of Rothesay since 1952. The latter has been the Duke of York since 1986. However, when we get to Edward, we found out that he's not a Duke.
CheatSheet explained that as per tradition, royal princes receive a dukedom upon marriage. Nevertheless, this was not Edward's case. Instead of the title of Duke, the Prince became the Earl of Wessex. Why? The answer might give us a peek into the future of the royal family, and it also has to do with Prince Philip.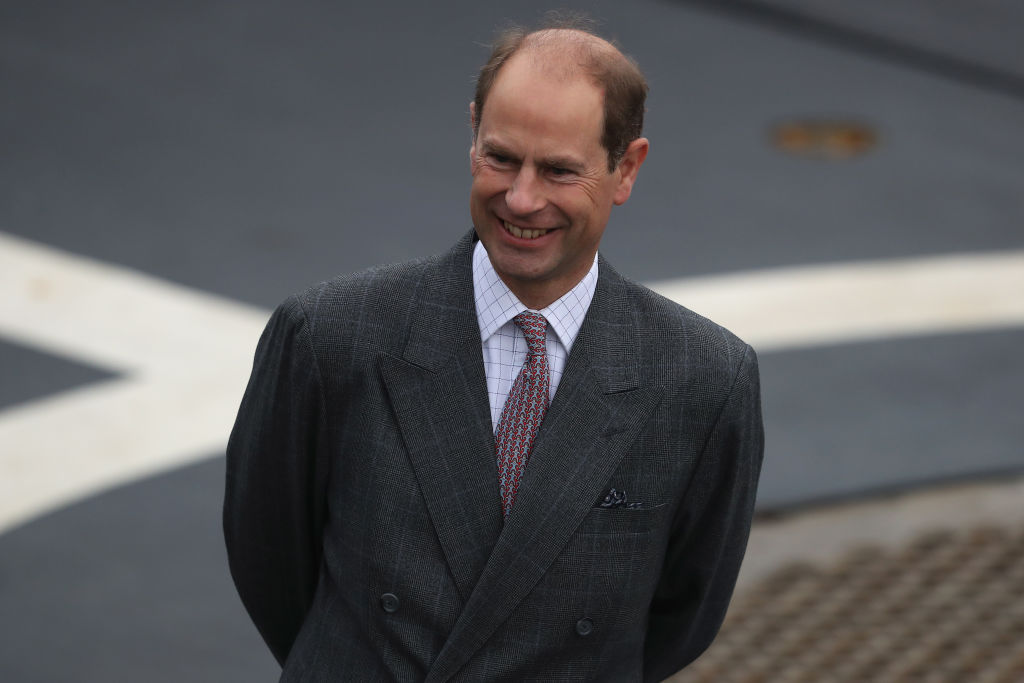 So, no, it's not that Edward is the black sheep. Actually, the son has been very close to his parents. Surprisingly enough, Town & Country revealed that the lack of dukedom was his own choice. The source explained that he was supposed to be the Duke of Cambridge, but he declined the title due to Lord Wessex, a character in 'Shakespeare in Love.'
"He liked the sound of it and asked the Queen if he could have that instead," asserted the source.
That's why he's not the Duke of Cambridge (we all know who the title belongs to now, right?). Therefore, Sophie is not a duchess either. She's known as the Countess of Wessex.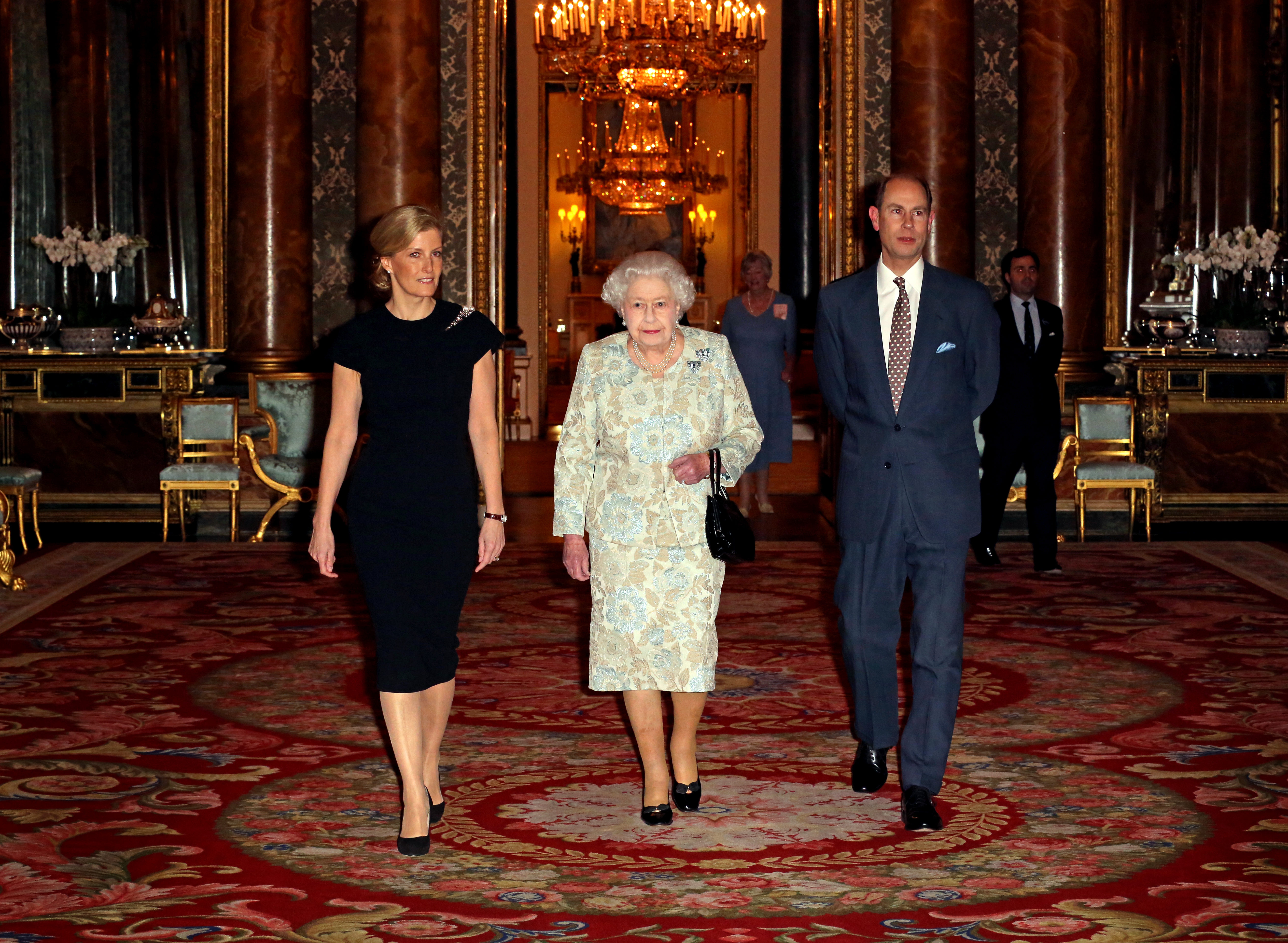 A BATTLE ROYAL, LITERALLY!
Not many people are aware that some years ago, Prince Charles had a serious quarrel with his young brother Edward, and it turns out that Prince William was at the center of the feud. With hindsight, let us give us some pretty shocking info about it.
Express noted that there have been a lot of reports of brotherly feuds among the princes, but nothing compares to the one in 2001. Back then, Will was attending St. Andrews University, and the Palace strictly ordered the media to leave the young Prince alone during his time there.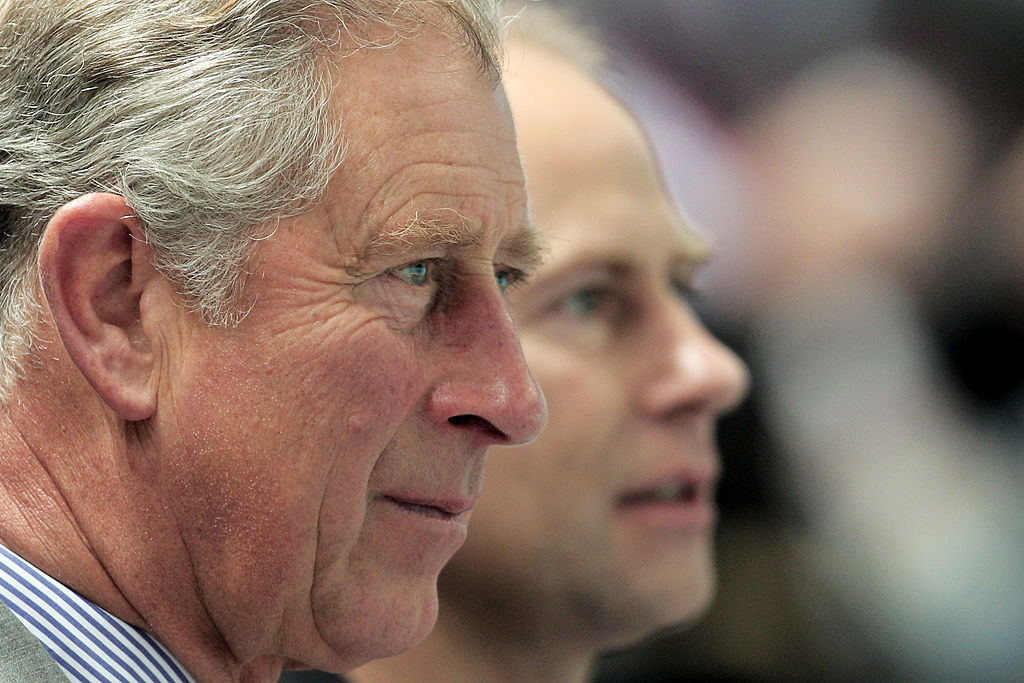 However, the source explained that one camera crew kept on loitering near the institution. Eventually, the team stated they had permission to be there as they worked for Ardent Production. And if you were paying enough attention, you might already know that's the name of the company Prince Edward owned.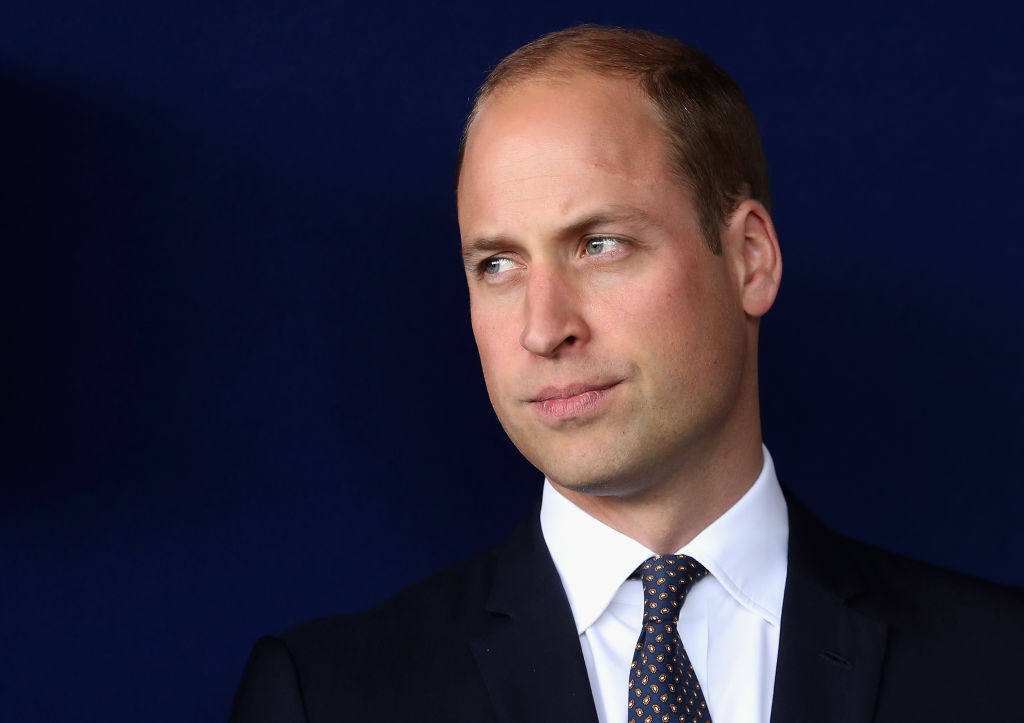 Can you imagine Charles' reaction when he found that out? Other media outlets had accepted the Palace's order, but his own brother decided to monetize Prince William's college time. Reportedly, the Prince of Wales phoned the Earl of Wessex right away. Royal correspondent Katie Nicholl talked about the phone call stating: 
"In no uncertain terms [told] him he was an idiot and perhaps a choice of few words other than that. The message was quite clear: 'You have behaved inappropriately. Leave St. Andrews immediately.'"
It comes as no surprise that only a few months after the family rift, Prince Edward announced his resignation from the entertainment industry, by CheatSheet. We don't know about you, but we think that it had to do with the major row between the brothers. Fortunately, we haven't heard of more feuds in recent years, so their relationship must be better now.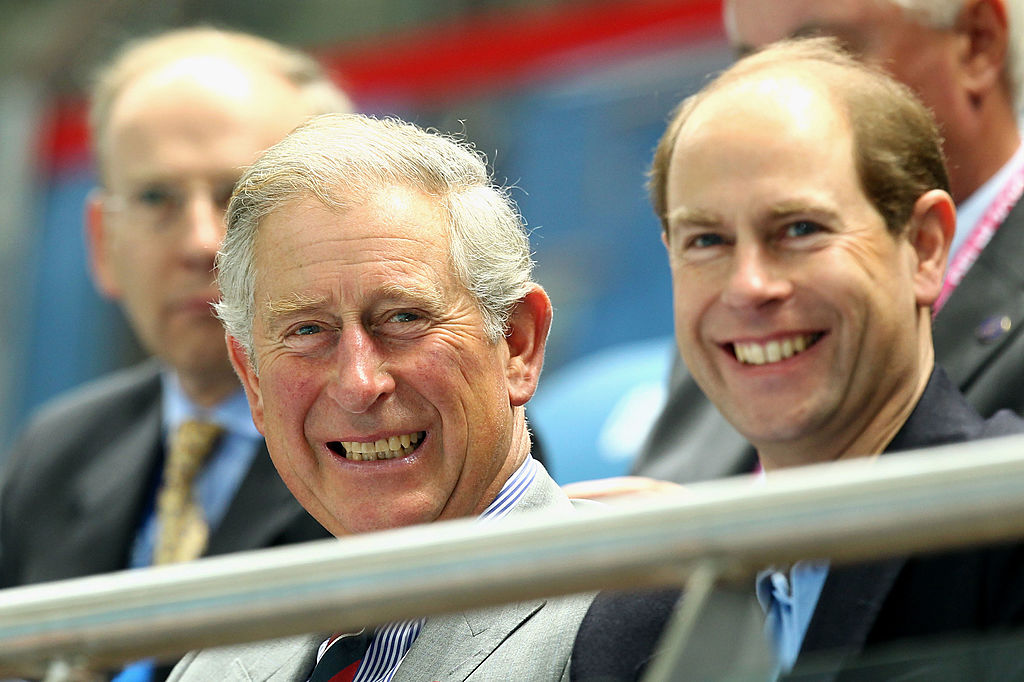 GETTING IN THE SPOTLIGHT
The Earl and the Countess of Wessex opted for a life out of the limelight, one that did not get too much attention from the media so that they could raise their children in peace. However, things might change in the short term. As we all know, the Duke of Edinburgh retired in 2017.
Since then, Edward has been taking over more royal duties on behalf of his father. Just to give you an idea, The Famous People revealed that he's now the president of the Commonwealth Games Federation, following his dad in the position.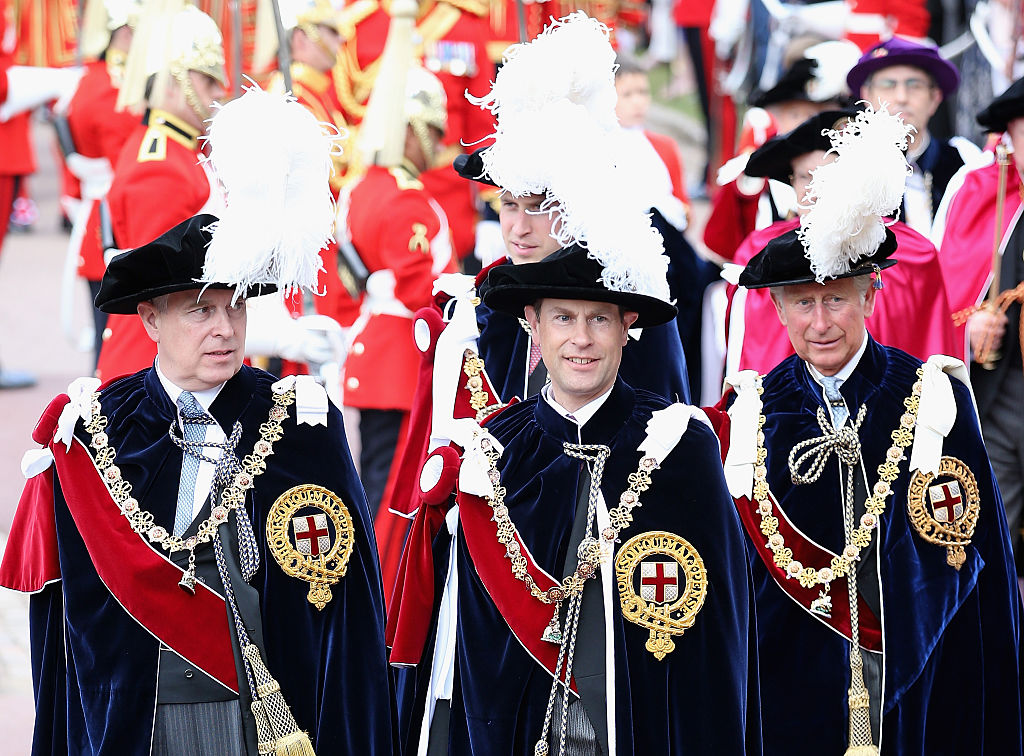 Edward is also the chairman of the Duke of Edinburgh's Award Scheme, attending the Gold Award ceremonies around the globe. And these are only a few examples of the duties Edward now has. That's why it is said that his earl status might be temporary.
The Sunday Times believes he'll get the title of Duke of Edinburgh once his father passes away. Technically, the style should go back to the crown, but Elizabeth could reissue it to whoever she pleases, and it's very likely that it will be Edward. He deserves it, doesn't he?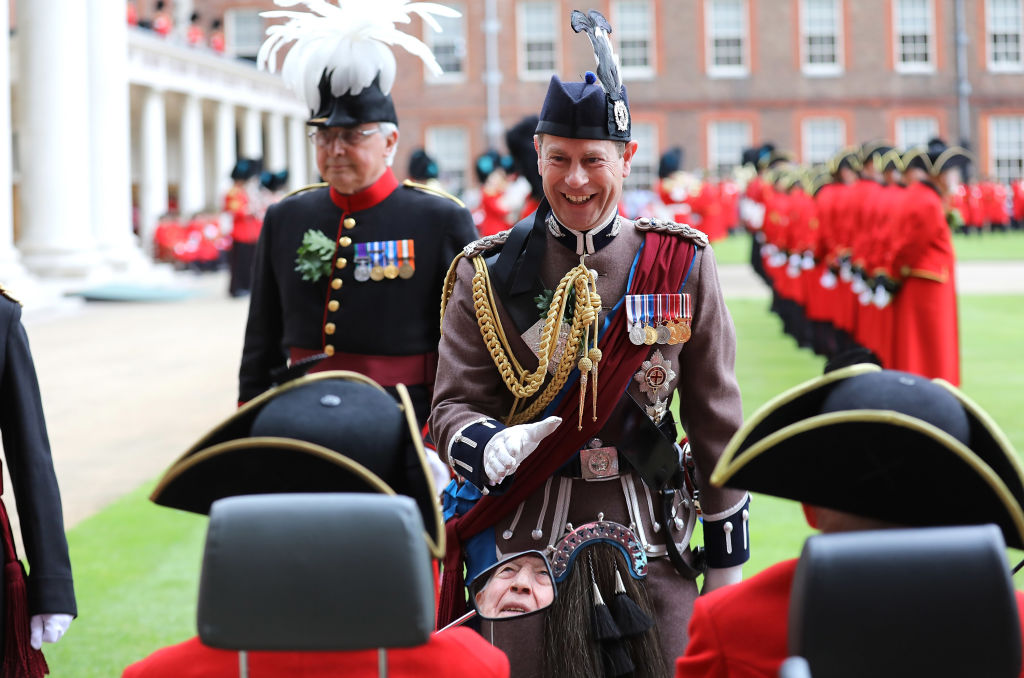 Little did we know that Prince Edward has had such an exciting life! What was your favorite part of this intriguing mini-bio? Don't leave without dropping a message in the comment section below. An stay tuned! We have many more fantastic articles in the pipeline. See you soon! 
Source: PEOPLE, CheatSheet, The Famous People, CheatSheet, Town & Country, Express, The Sunday Times
Related: