Little Details We All Might Have Missed In "Brightburn"
James Gunn serves as the producer of 'Brightburn' written by his cousins Mark and Brian Gunn and directed by David Yarovesky. This retelling of Superman from a darker perspective takes inspiration from decades of comic books and turns those into a cautionary tale that not every powerful being is good. The movie has received pretty positive reviews so far, but there are many things people have missed. Let's find out more!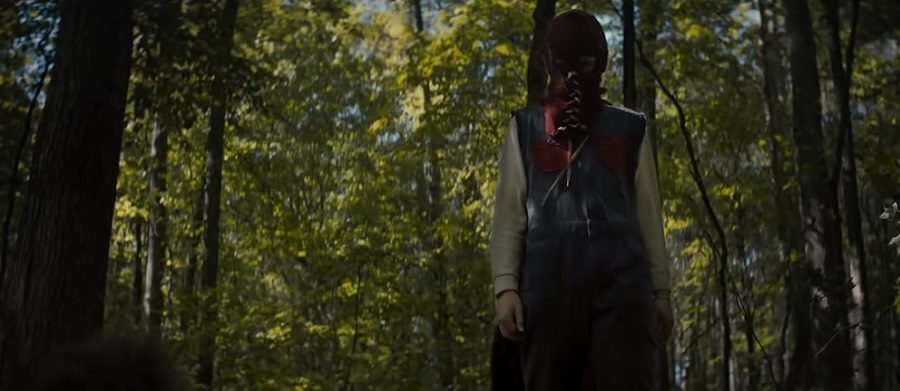 THE GREATEST HERO OF ALL TIME
Superman is undoubtedly the most famous comic book superhero in history, and his iconic image comes from 'Action Comics #1', the first time the world met the Man of Steel. Before this genre was fully formed, a man with a weird costume appeared and lifted a car over his head, although people looked on in fear.
Over the next decades, the hero would receive appreciative stares instead of screams, but it's understandable why so many writers thought that people would initially be scared of him. Superman had the power to destroy everything in his path, and 'Brightburn' takes a look at that scenario. They also pay homage to that particular scene from the comic book issue.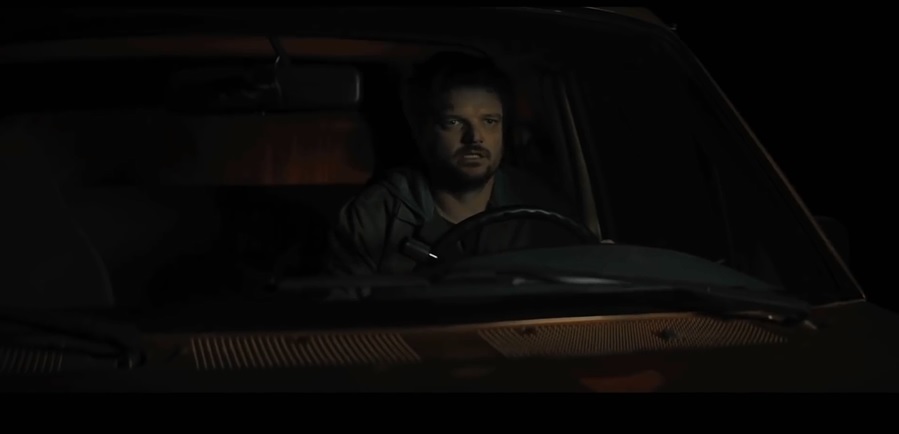 Brandon's uncle Noah discovers his nephew's dark tendencies, and when Noah drives away on his truck, Brandon dons his mask and lifts the car over his head and sends it flying away. While it's not exactly the same and the creators don't focus on it too much, any fan of the superhero genre could have gotten the reference. Of course, Superman did not cause such a bloody disaster.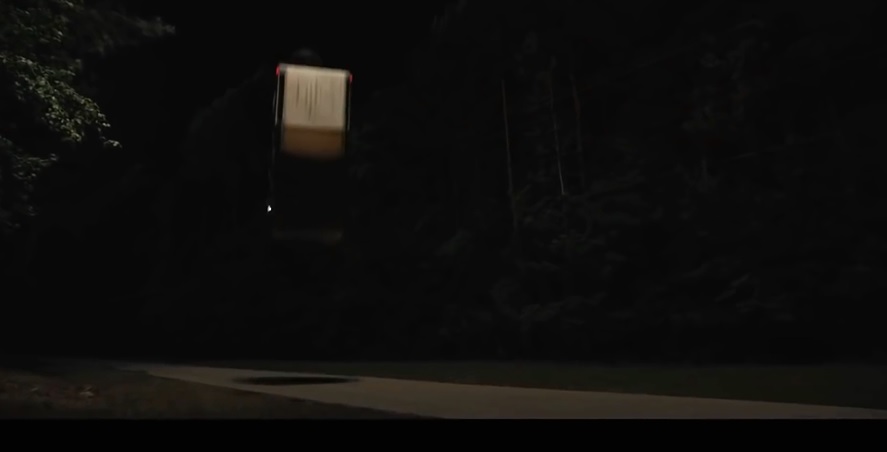 IS IT A BIRD OR A PLANE?
There is another important scene from Superman that 'Brightburn' honors: the superhero saving a plane. It's one of those moments that has appeared in almost any Superman retelling. The fact that the hero can go to that extreme to save humanity proves that he is the savior they need. While there are other things he can do such as saving people from burning, there are others who could help in that.
But, a plane that is hurtling towards the ground is unstoppable except for the Man of Steel. Naturally, 'Brightburn' twists this heroic act in its way. Brandon throws his mother from a great height, killing her, and then he discovers an airplane going towards him. The scene does not explain exactly what went down, but later the jet is completely destroyed and Brandon is the only survivor of the "accident".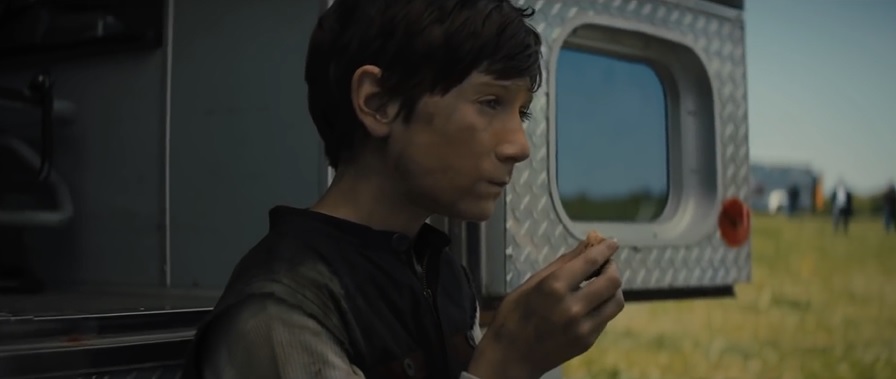 HIS INSIGNIA MEANS MORE THAN PEOPLE IMAGINE
It may be true that 'Brightburn' takes inspiration from Superman, but the creators also added a bunch of references from famous things in pop culture. Brandon Breyers' symbol, for example, bears a great resemblance to those used in 'Berserk' and 'Nameless'. 'Berserk' is the manga created by Kentaro Miura, which is notorious for its violent drawings
The emblem in it is called the Brand of Sacrifice, and it is used to summon malevolent souls. Meanwhile, the symbol is also similar to Chris Burnham and Grant Morrison's 'Nameless', and it depicts how mad a god from another dimension became. Brandon's logo is almost identical to the one in 'Nameless'. In any case, it means that true evil is near.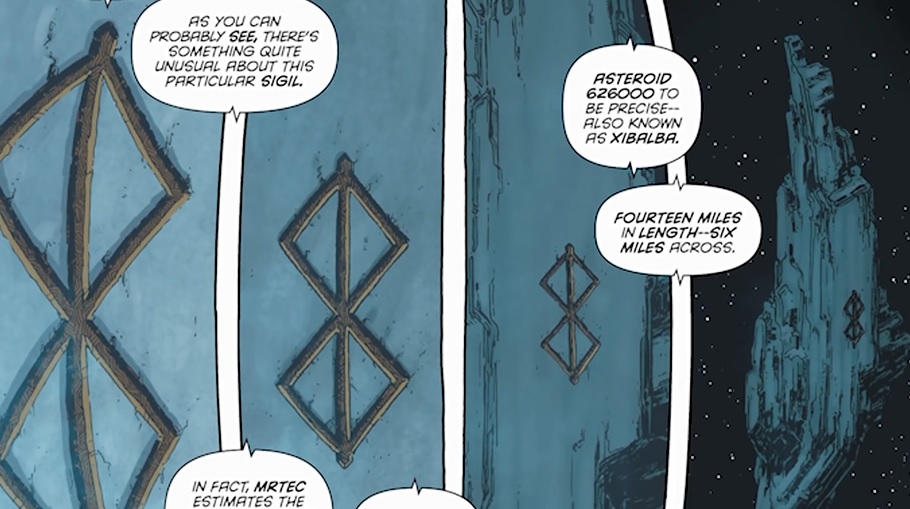 RED ALL OVER
While some keen-eyed fans might have seen most of the references above, there are others closely linked to the movie. There is something to say about Brandon's clothes. In the beginning, his ship's light was red, and it led to Brandon's murderous intents, and as the film develops, his clothes get more and more crimson to signify his true nature.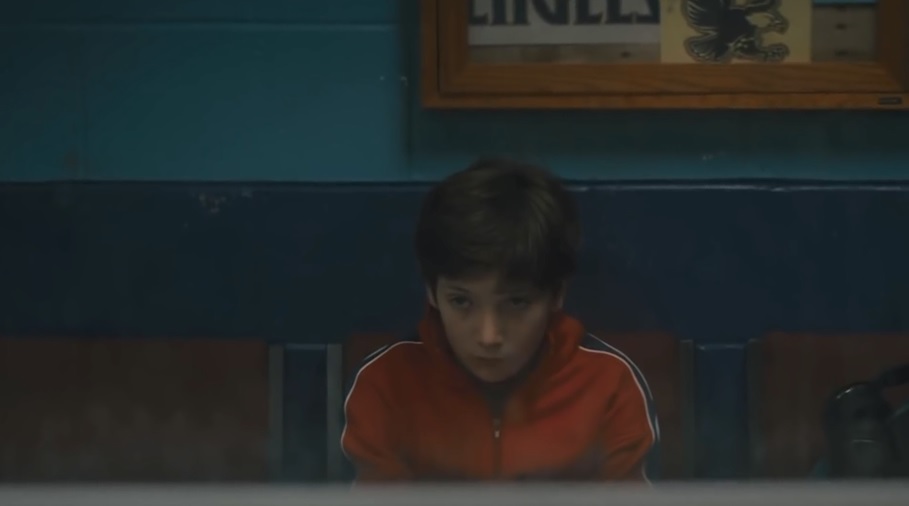 First, it was a red hoodie with a gray shirt, then it was a full red soccer shirt. It's as if he had a choice. Take the gray route and become more human, or continue on the path towards the dark side, where red represents the blood he has spilled. The scene where he attacks Erica in the diner makes this use of color more evident.
He nails her in the eye with a piece of glass, and when Erica pulls it out, she can see one side with a red tint. Moreover, Brandon only appears on the red side of her vision, showing how he is the true evil.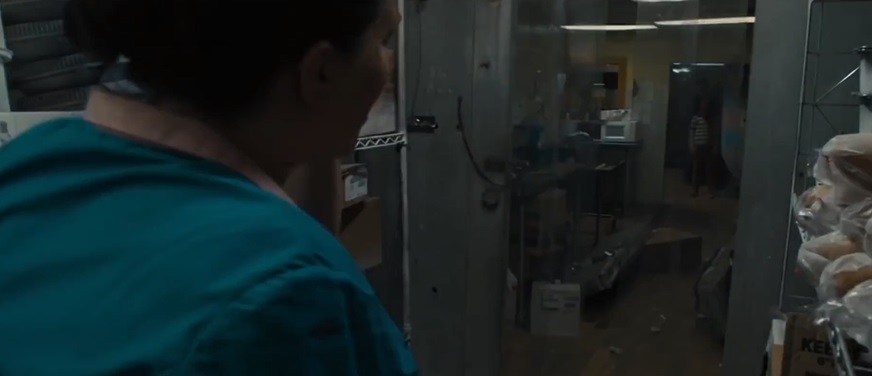 NOT JUST MURDER
Erica suffers a lot, but that is not all. The police are unable to find her body, and the reason is that Brandon takes her to his barns. He dissects her as if he does not understand why people are alive. Once he finishes removing her body parts, Brandon posts her on a wall, spread-wide like a butterfly. However, the movie builds up to that moment in the beginning.
Brandon had an anatomical frog that had been slightly opened on his dresser. It might have been subtle because the statue sits next to his other normal things like toys and pants, but it hints that Brandon is not just any child. He has been thinking about the makeup of living creatures for a while.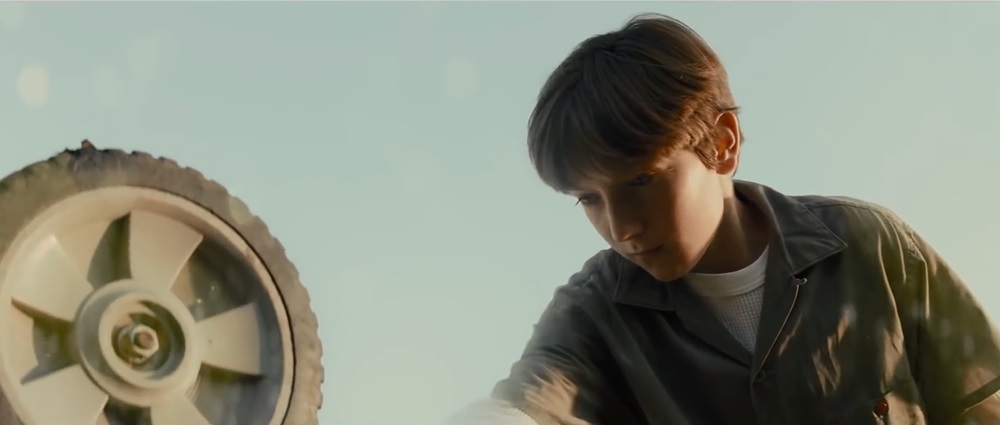 ROOKER IS THE BIG T
James Gunn acts as the producer of this movie, and his influence can clearly be seen throughout the story. Aside from the obvious aspects of horror movies, there someone in particular that people associate with Gunn. At the end of the movie, there is amateur footage of Brandon wreaking havoc on several cities, and a conspiracy theorist appears.
Michael Rooker is the Big T, and he complains that people think that Brightburn is "fake news". Most fans might recognize Rooker from 'Guardians of the Galaxy', but he and Gunn have worked together on other projects such as 'Slither' and 'Super'. It seems like they cannot work without each other.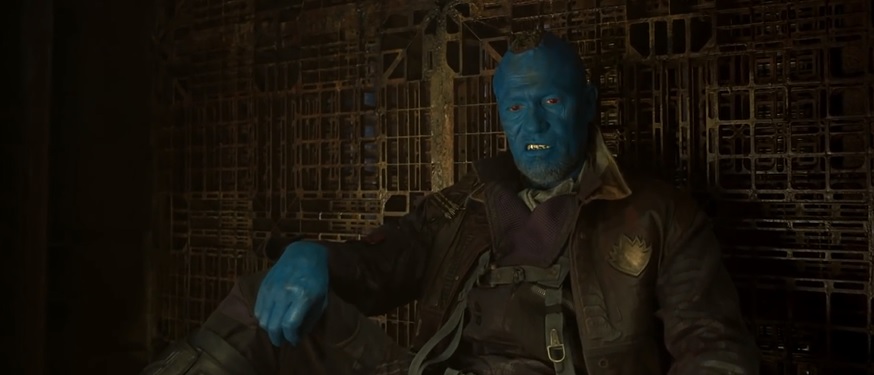 THE SUPER-VERSE
There is another link between 'Brightburn' and other James Gunn films. During Rooker's rant as the Big T, he talks about other monsters and legends that are similar to Brandon. One of the pictures shows Rainn Wilson's Crimson Avenger from Gunn's 'Super'.
Furthermore, the diner where Brightburn attacked Erica is called Darbo's, which is the real name of the Crimson Avenger, Frank Darbo, who is also a cook. Therefore, 'Brightburn' could be taken a semi-sequel to 'Super', and Frank did well in his life, creating a franchise with his own name.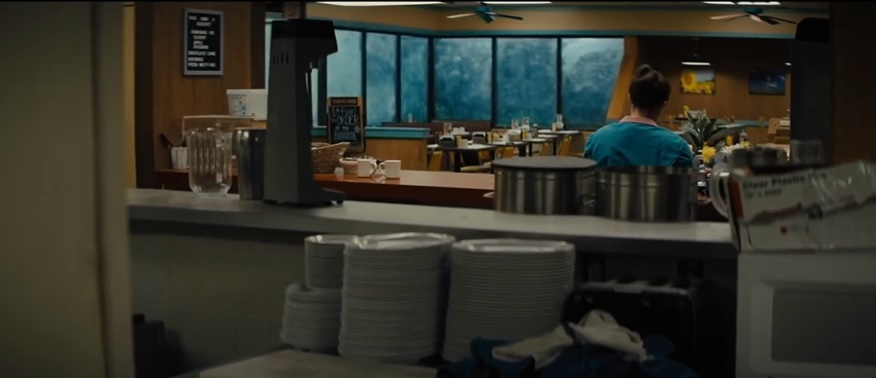 We might be looking at a secret trilogy like M. Night Shyamalan's 'Glass' revealed. But, we have to wait for more from Gunn. Let us know what you thought of the film. If you liked this article, share it with your friends who enjoy the darker side of storytelling. See you next time!
Source: Youtube/Looper
Related: