50 Iconic Dishes From Every US State Worse Trying
While there are several kinds of different cuisines in America, and some are particularly linked to certain states, nothing is truly definite. Luckily the specialists at Flavored Nation have gathered the best meals in all 50 states using several criteria. According to the director and famed food journalist David Rosengarten, they researched through social media and state tourism experts.  He also added,
"Some states, like Louisiana, California, and New York, are well known for multiple dishes. For other states, like South Dakota, Minnesota, and Nebraska, I personally drew a blank."
So, if you are planning a trip across the U.S., you better have this list handy so that you can check out the best local food. The variety will delight your palate and surprise your senses!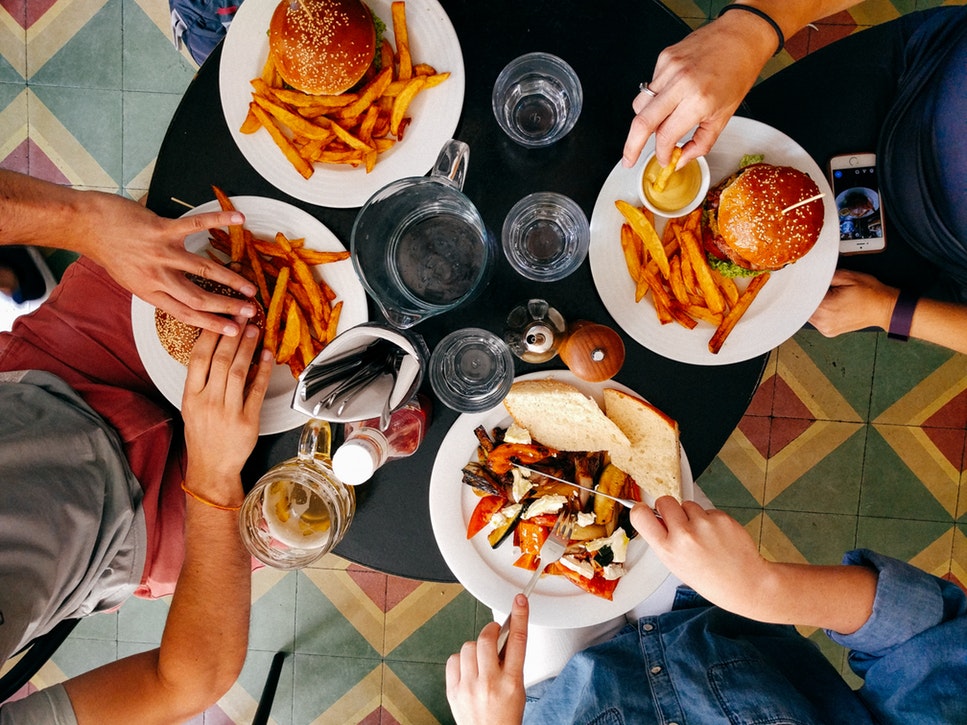 50.  ALABAMA - FRIED GREEN TOMATOES
The novel 'Fried Green Tomatoes at the Whistle Stop Café' by Fannie Flagg was based on a real shop, which belonged to the author's aunt and called Irondale Café. The book was a best seller for several weeks in 1987, and after the movie came out, fried green tomatoes became the staple of Alabama.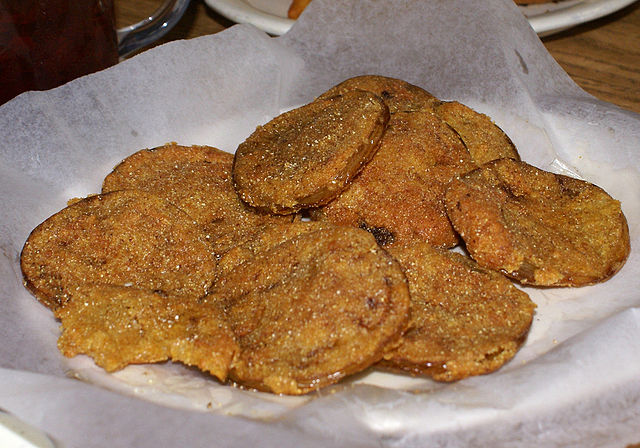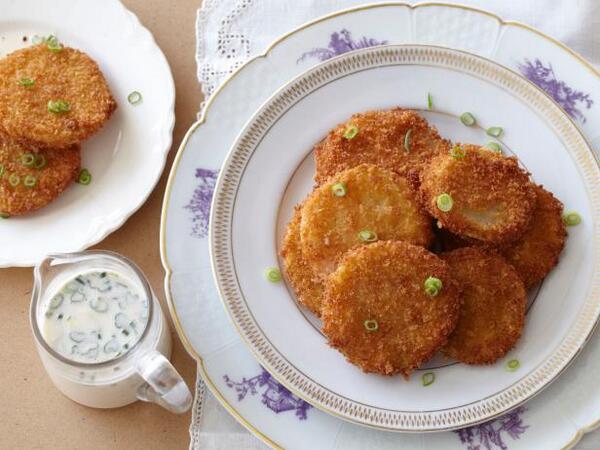 49. ALASKA - REINDEER SAUSAGE
While it's hard to imagine eating a reindeer because most people associate them with Christmas and Santa, this is actually a common food in Alaska. Most people get it with their hot dogs, and it has been part of their culture since the 19th century.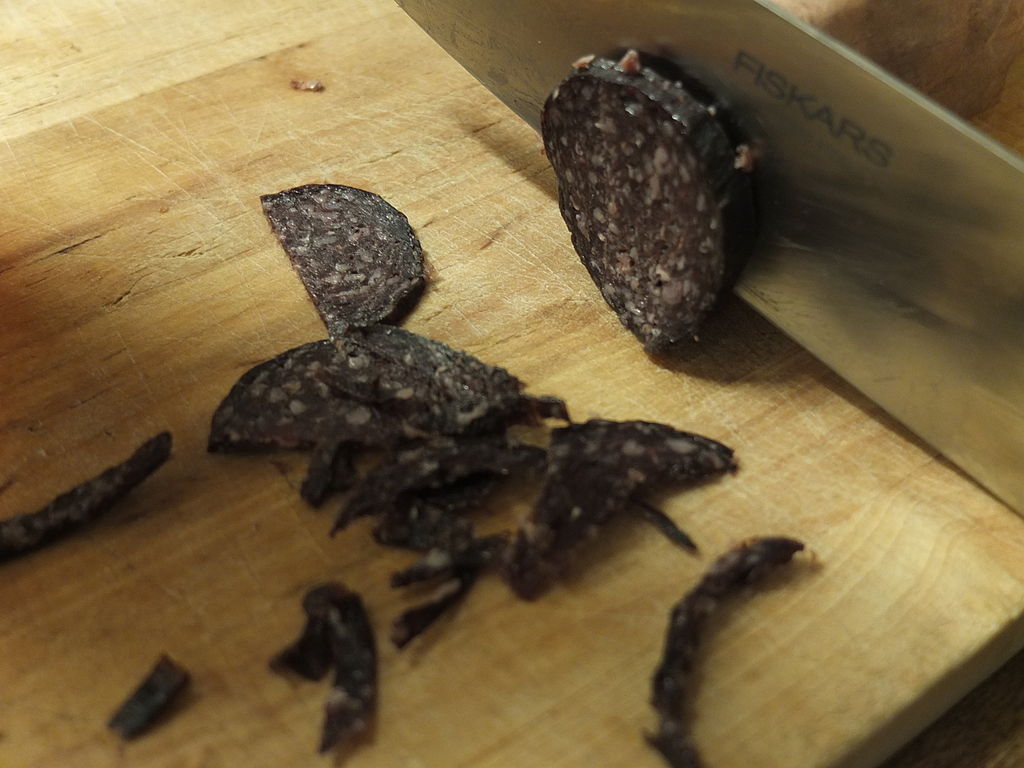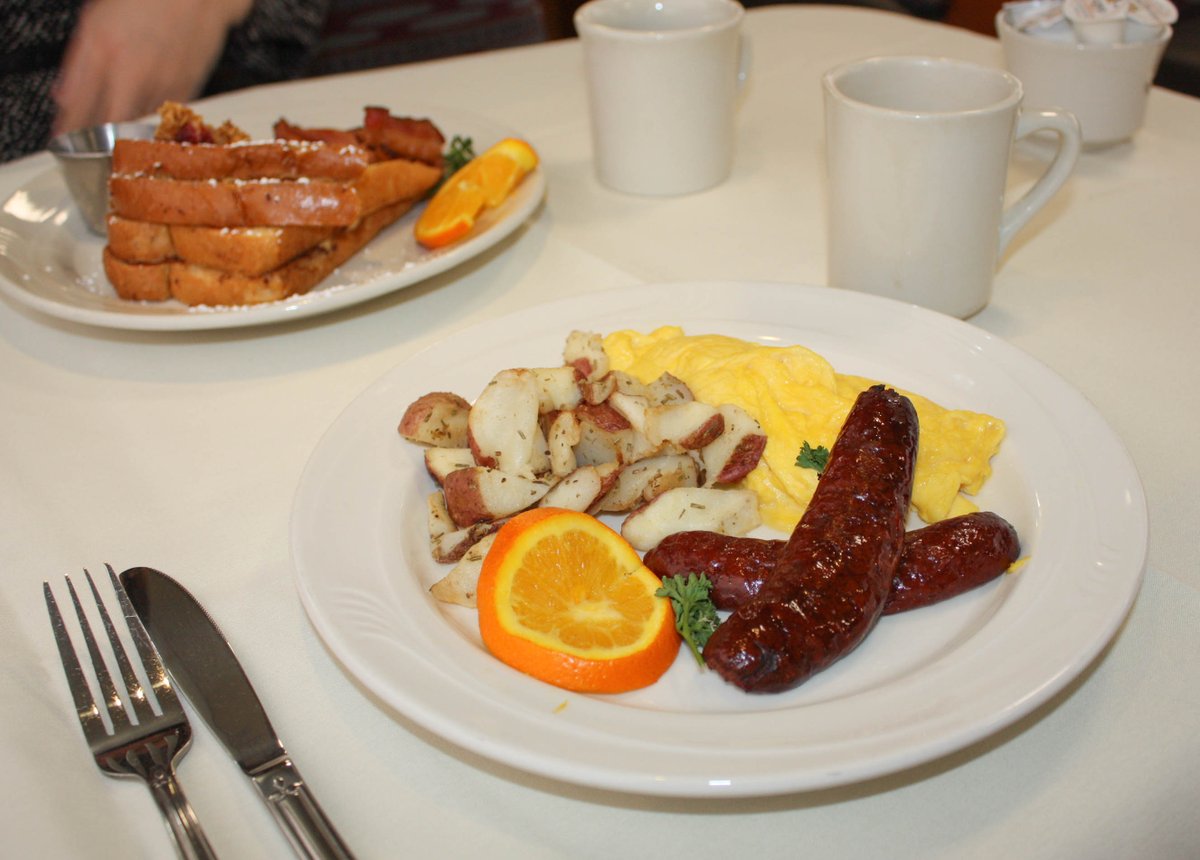 48. ARIZONA – CHIMICHANGAS
This deep-fried burrito was born in Arizona. According to the restaurant El Charro, the first owner of their establishment, Tia Monica Flin, created the dish, although some think it was actually created in Phoenix. Their site says,
"While frying her now famous El Charro ground beef tacos, she accidentally dropped a burro into the frying pan, and when the oil splashed up she was about to lash out a common Spanish cuss word starting with 'Ch.' But because she was amongst her young nieces and nephews, she changed it to 'Chimichanga,' the equivalent of 'thingamajig.'"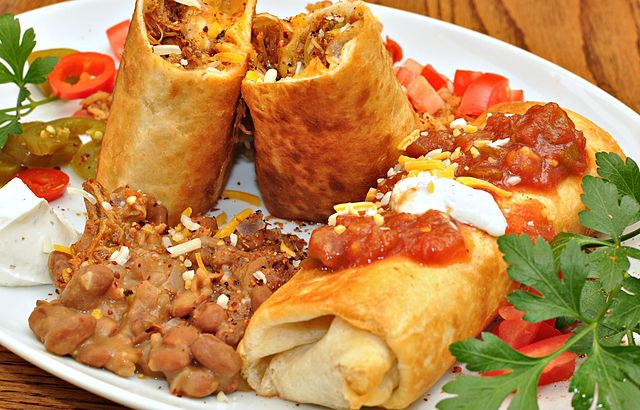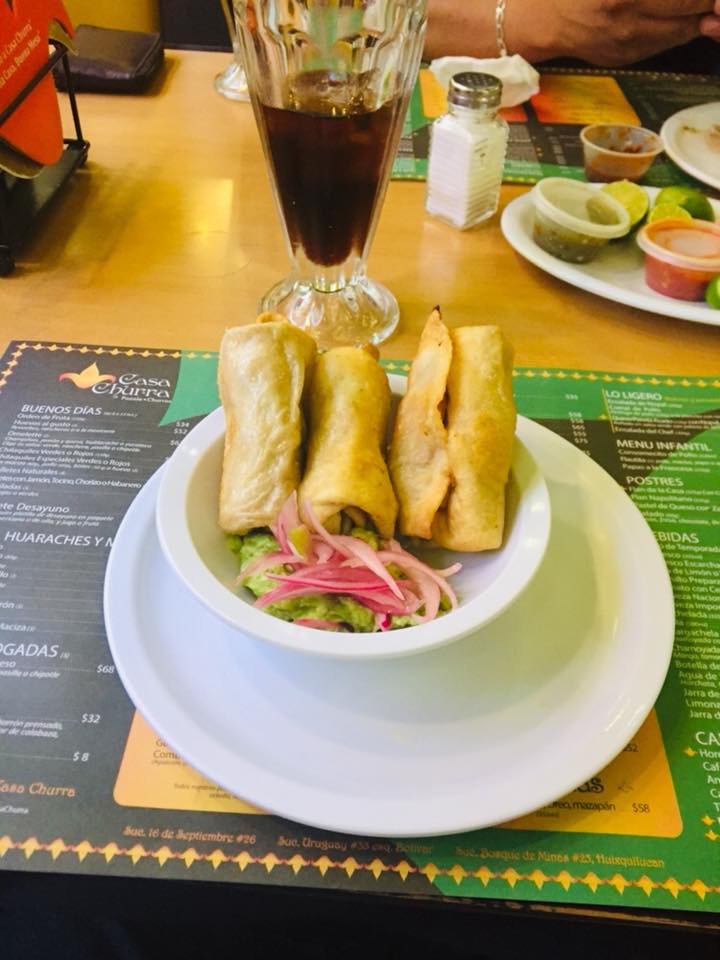 47. ARKANSAS - FRIED CATFISH
Arkansas's freshwater rivers are filled with catfish, but even the state had to limit to how much they fish in order to preserve all the different species. However, you can still find the fish battered in flour, cornbread, and spices. You will also want to add a side of hushpuppies.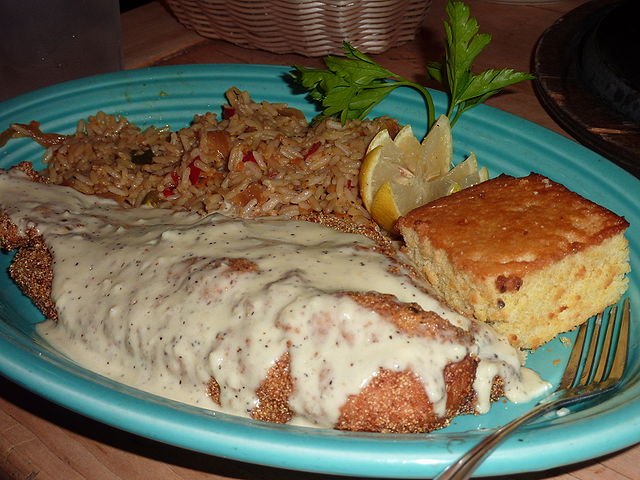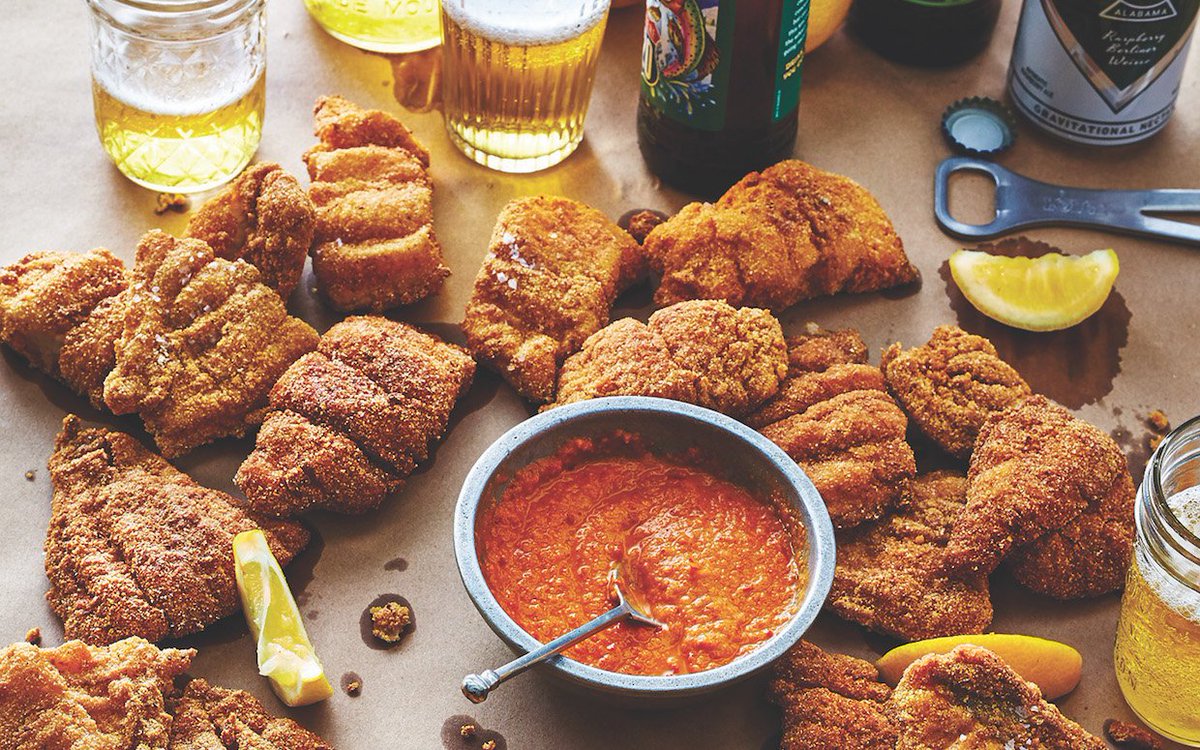 46. CALIFORNIA - FISH TACOS
The most commons fishes used for this Baja, California staple are cod and mahi-mahi, and they can be served grilled or fried. Most come with cabbage, crema, pico de gallo, and a bit of lime, and wrapped in classic corn tortillas.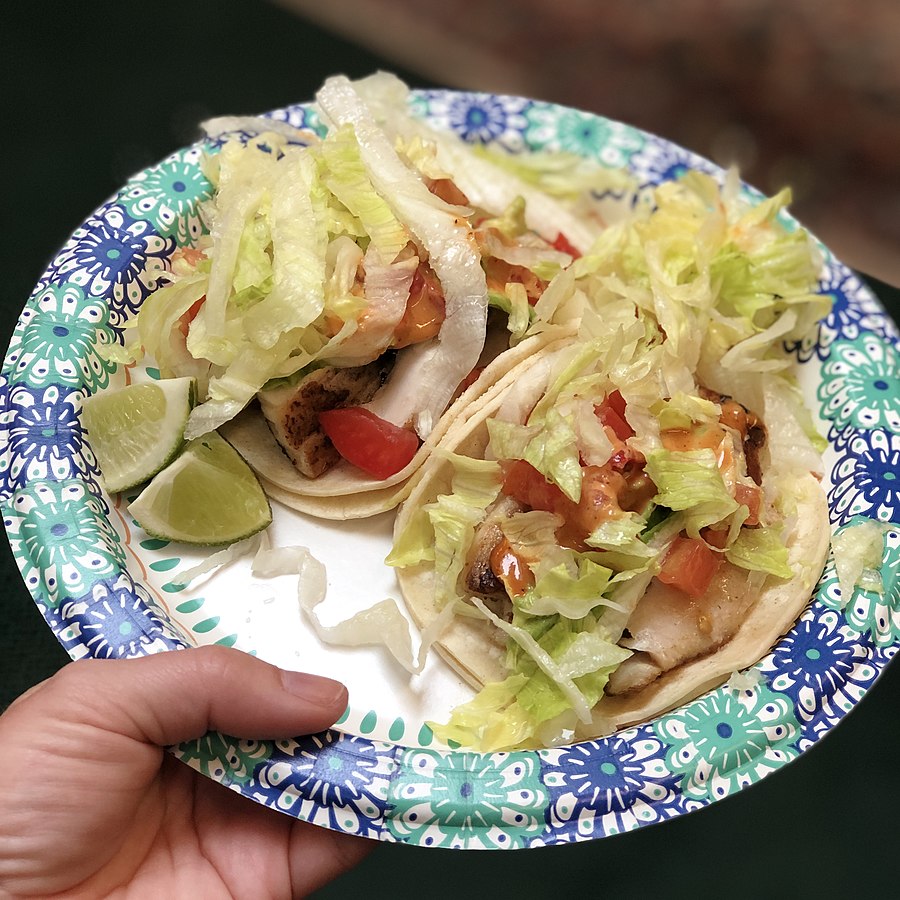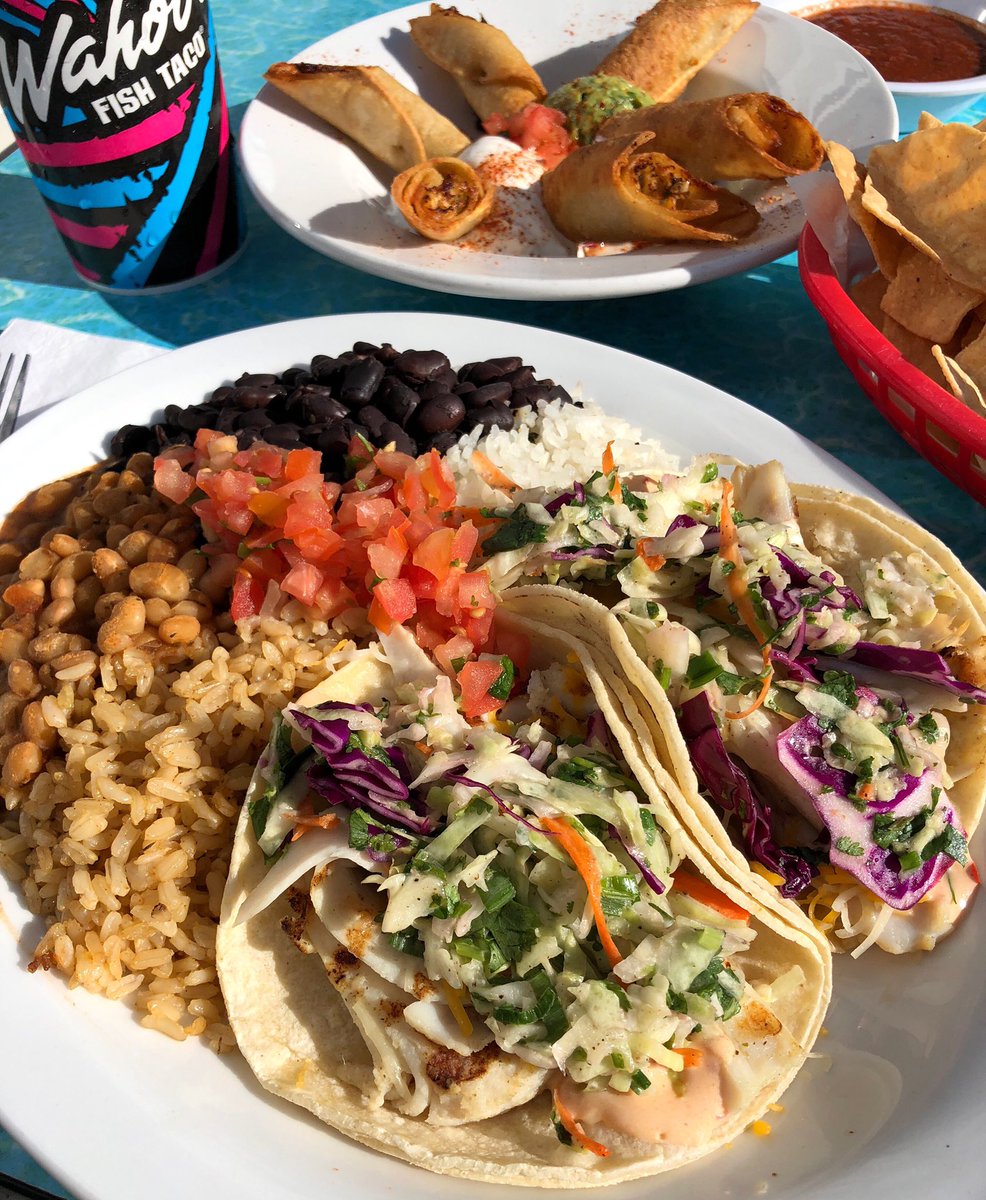 45. COLORADO - PUEBLO CHILES RELLENO
The Pueblo chiles are the best for roasting thanks to the temperatures of Colorado. They are similar to jalapeño peppers but spicier than cayenne peppers. Most people eat them in soups, turn into salsa or as a side dish.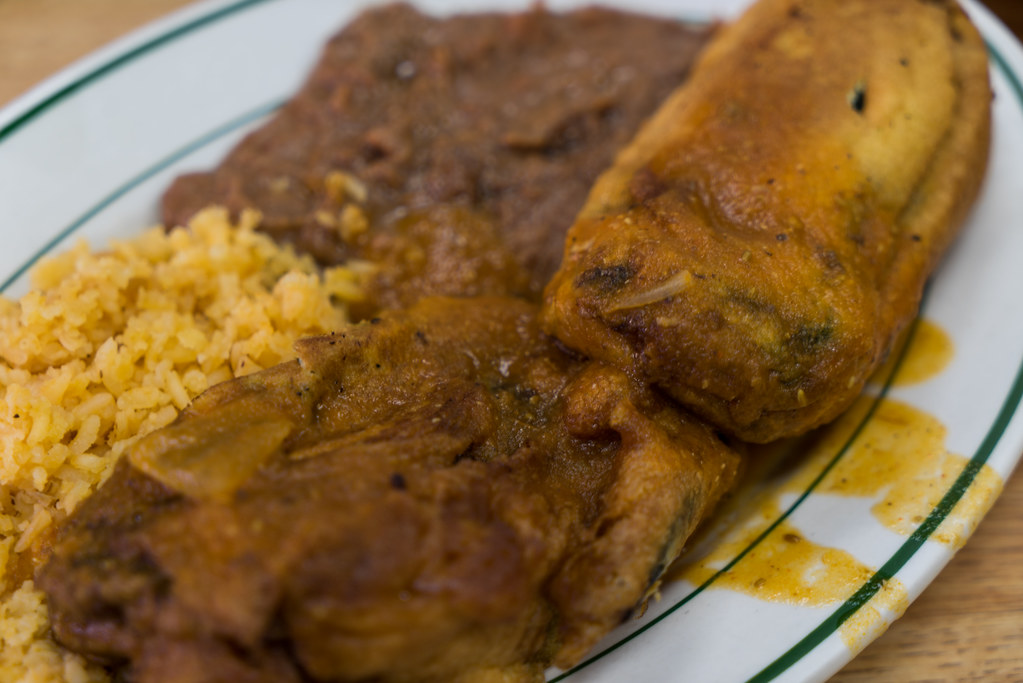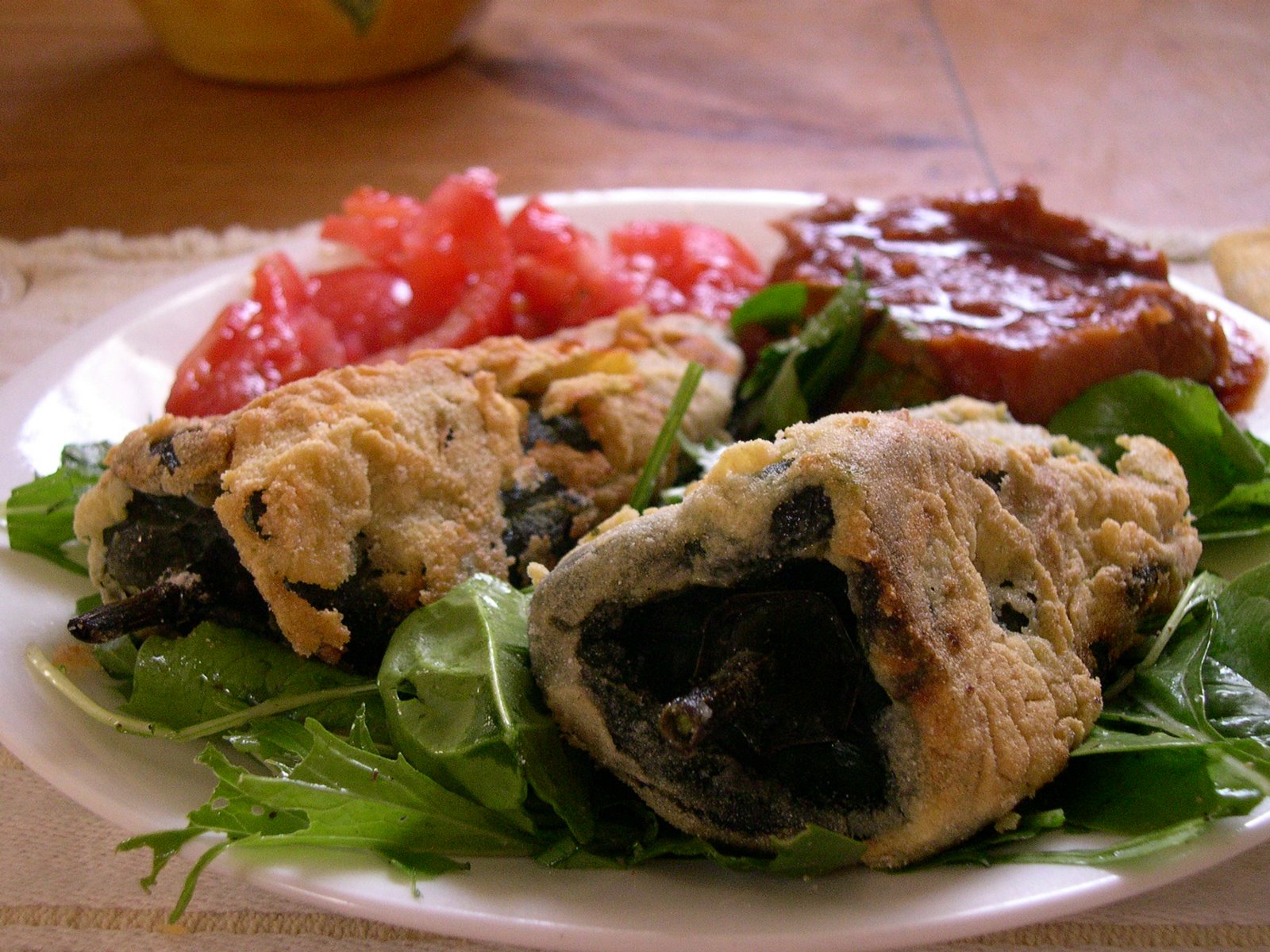 44. CONNECTICUT - WARM LOBSTER ROLL
Everyone in New England can attest to the deliciousness of this dish. It's simple enough, but hearty, consisting of sweet lobster chunks in a warm bun with melted butter on top. Some even refer to it as the "warm with butter".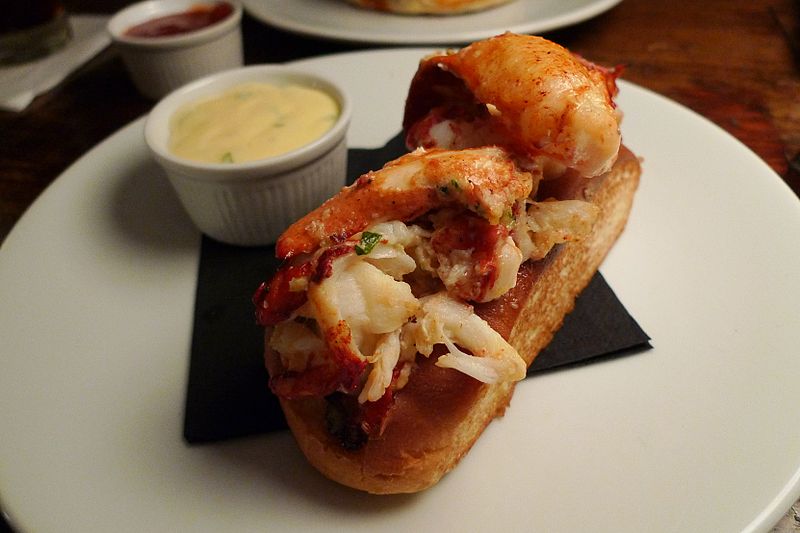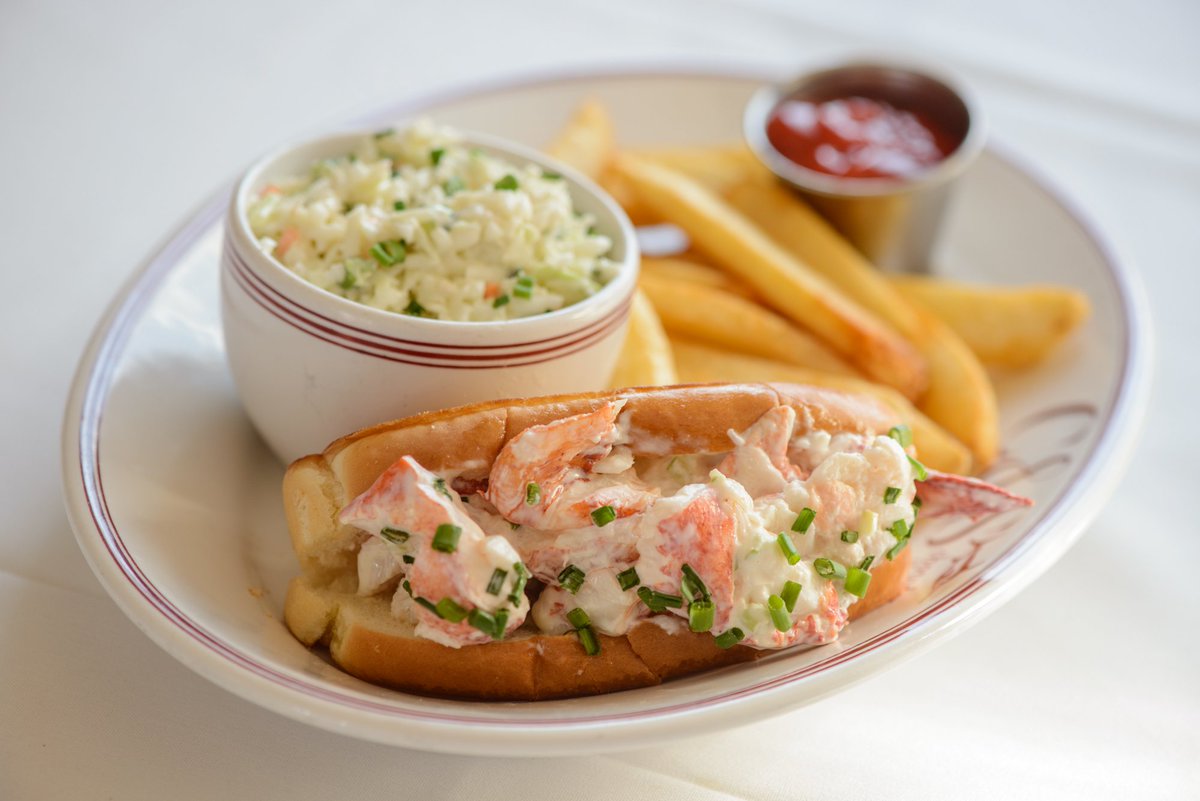 43. DELAWARE – SCRAPPLE
This Delaware delicacy is made out of pork bits and mixed together with cornmeal, flour, and spices. It's pan-fried in a waffle-maker sometimes to give it a similar shape, and people eat it for breakfast.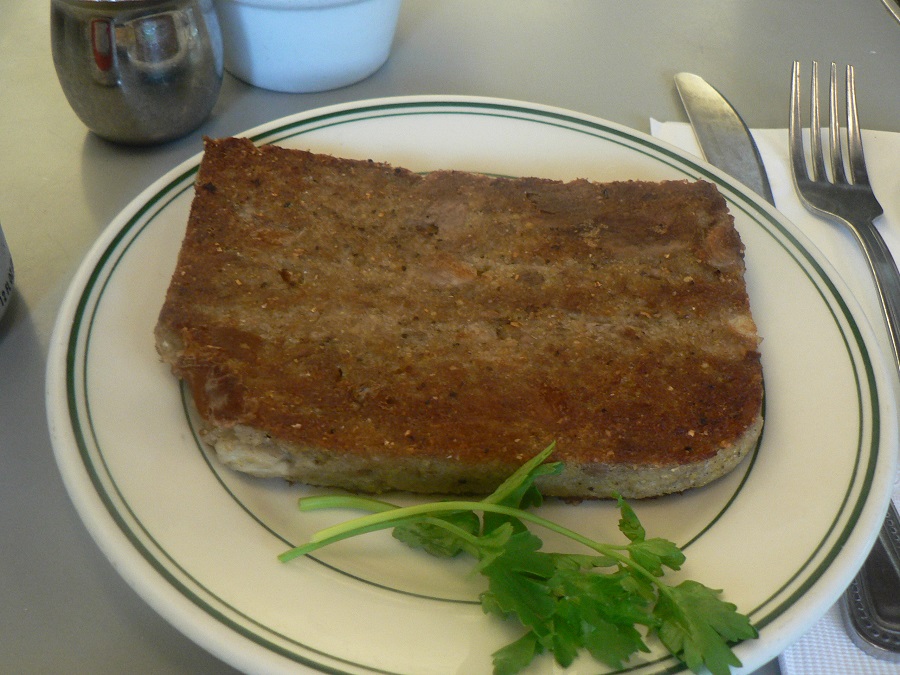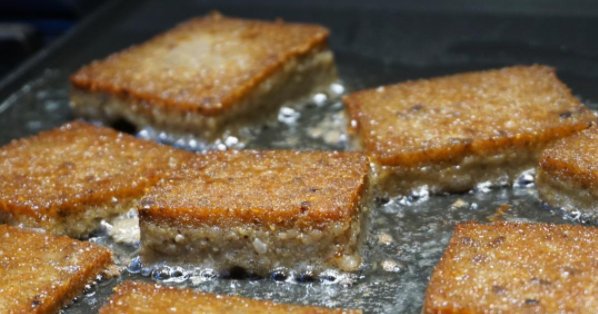 42. FLORIDA - KEY LIME PIE
This dessert is considered the official pie of the Sunshine State, and the delicious cookie crust is filled with a mixture of key limes, eggs, and condensed milk. Key limes originate from the Florida Keys, and richer in flavor than other kinds.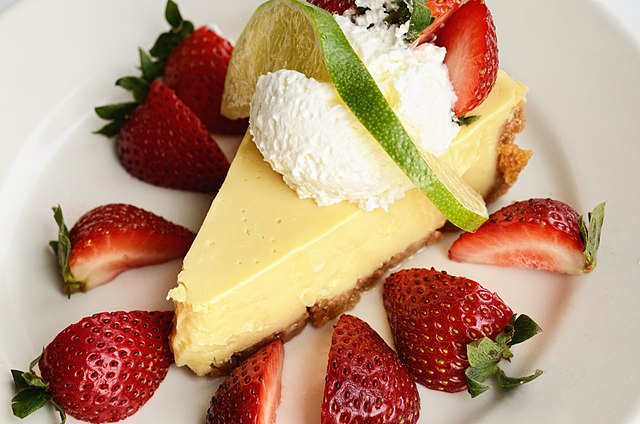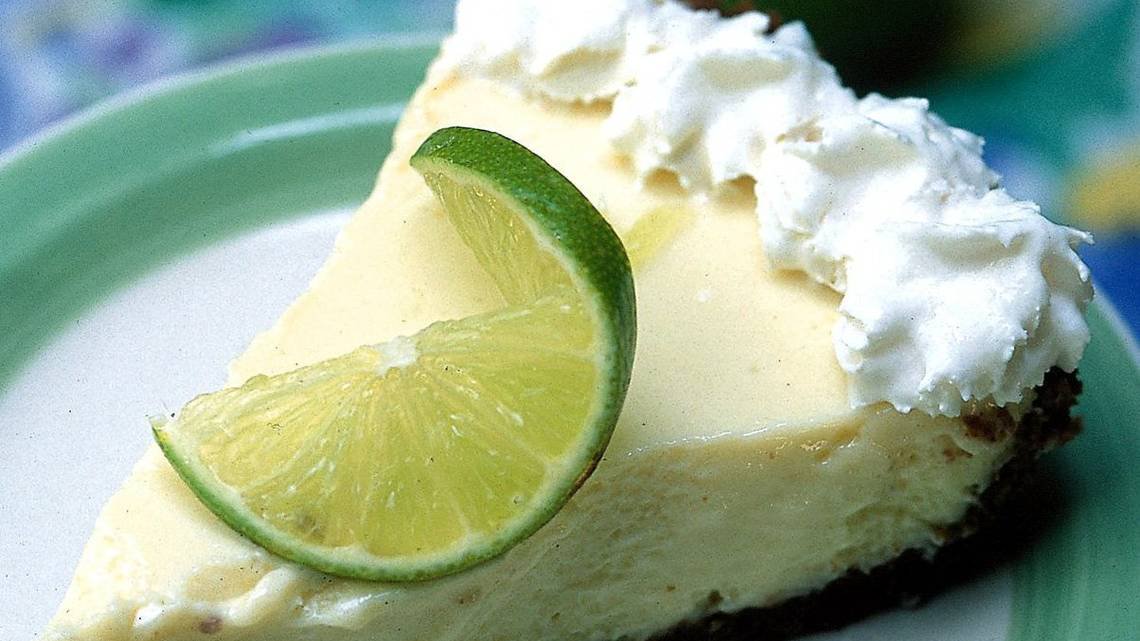 41. GEORGIA - PEACH COBBLER
Most people know that Georgia is famous for its peaches; so, naturally, their best dish also has them. Apparently, cobblers were created after mixing – or "cobbling" – fruit and bits of biscuits together and baking them over a fire. It was originally the main meal for settlers, but it's now considered dessert.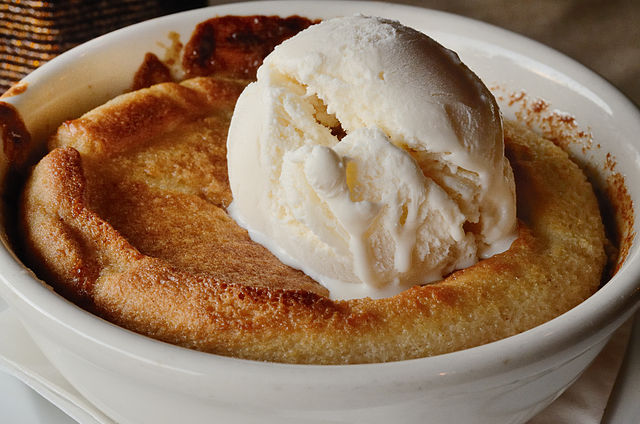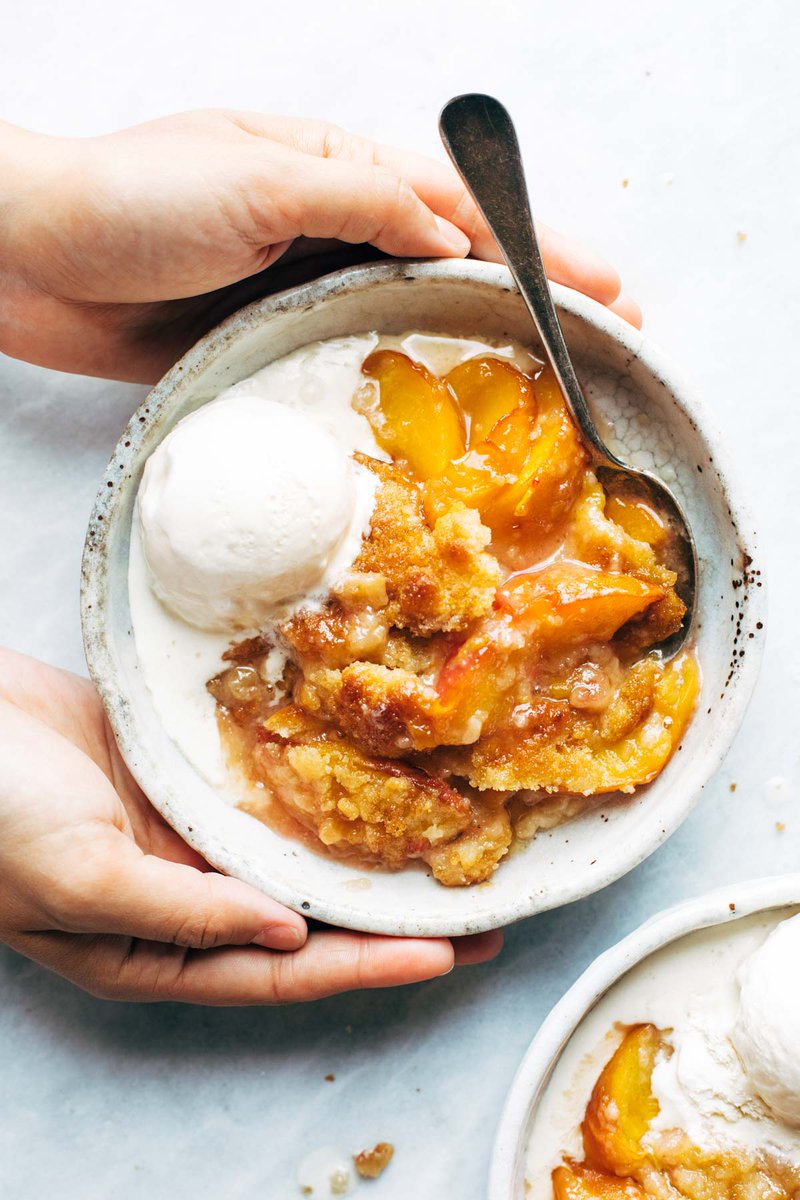 40. HAWAII - PLATE LUNCH WITH KALUA PIG AND RICE
This inexpensive meal is simple but delicious. These plate lunches have a protein served with a macaroni salad and white rice. In the 1930s, there were lunch wagons who gave plantation workers this meal, and it became the staple of the state.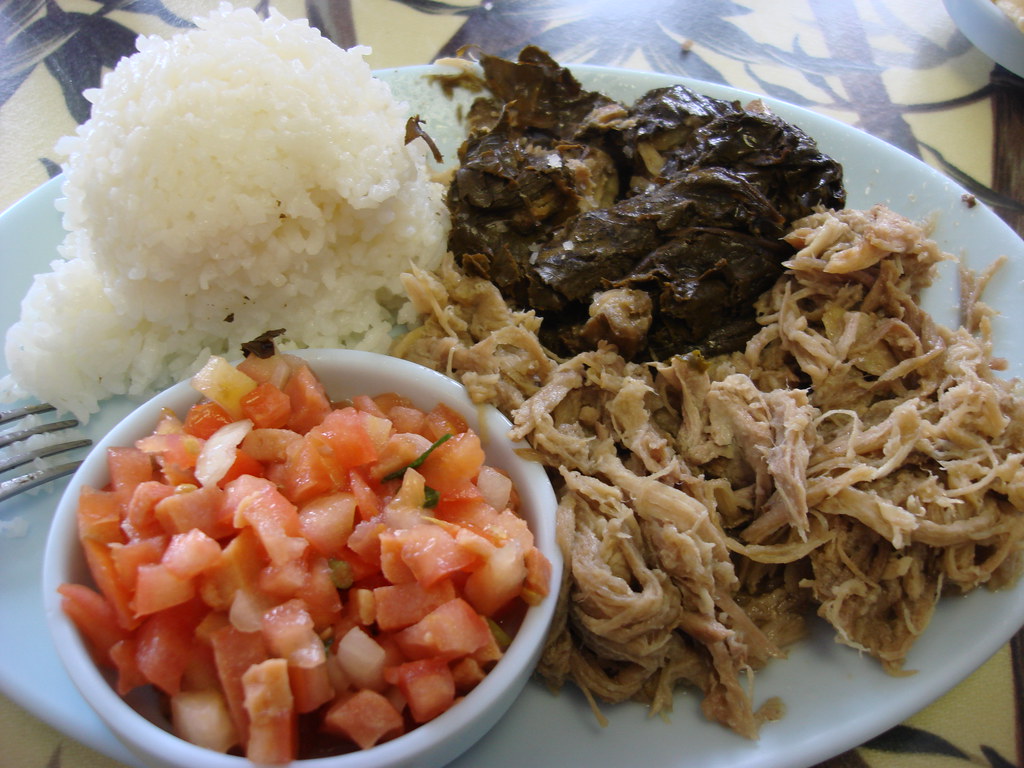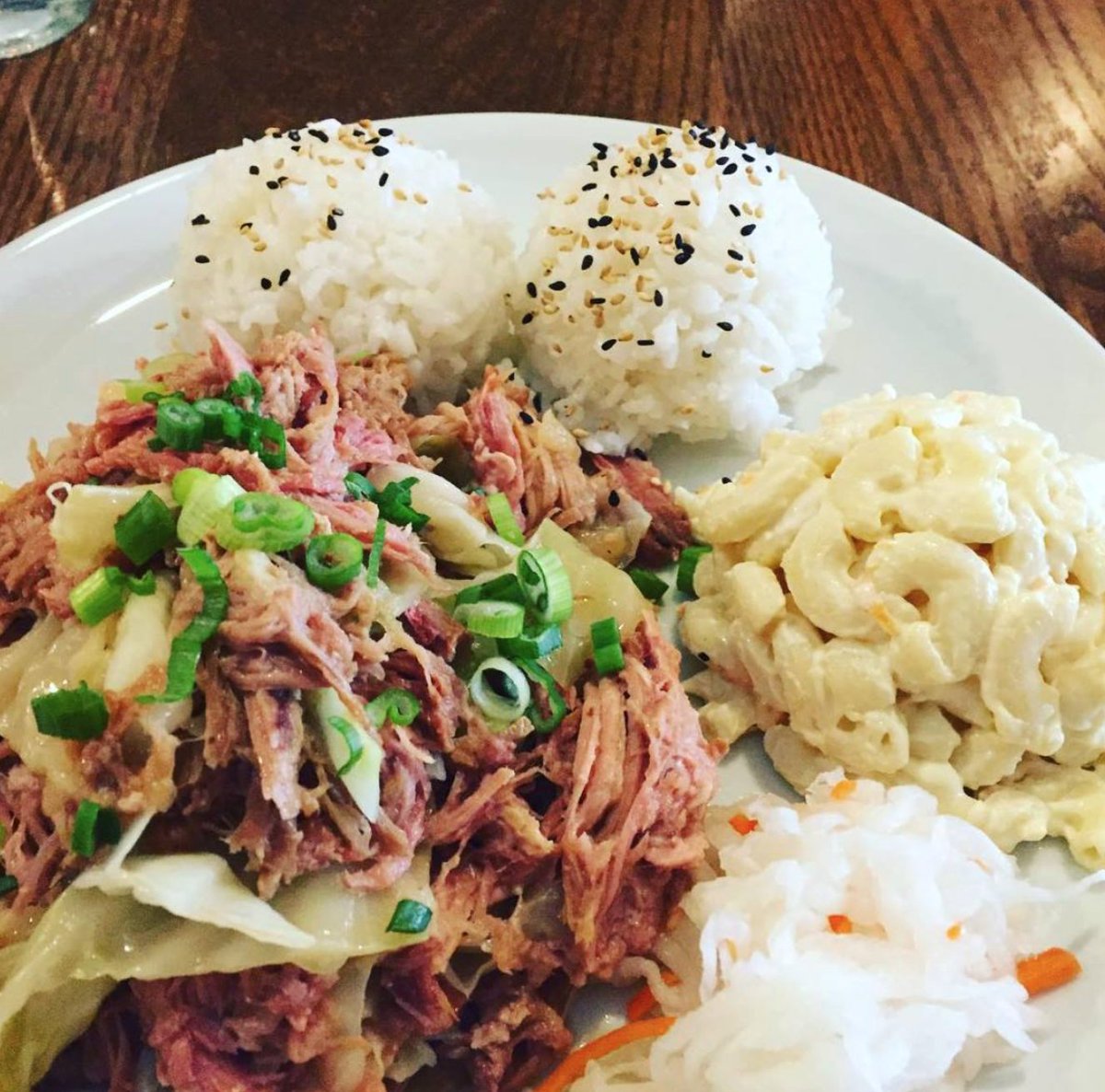 39. IDAHO - FINGER STEAKS
Although most people think of potatoes in relation to Idaho, they are not their main meal. Originally created to reuse leftover tenderloin, finger steaks are strips of meat battered in flour and deep-fried. It's normally served with French fries and toast, but they could be accompanied by anything.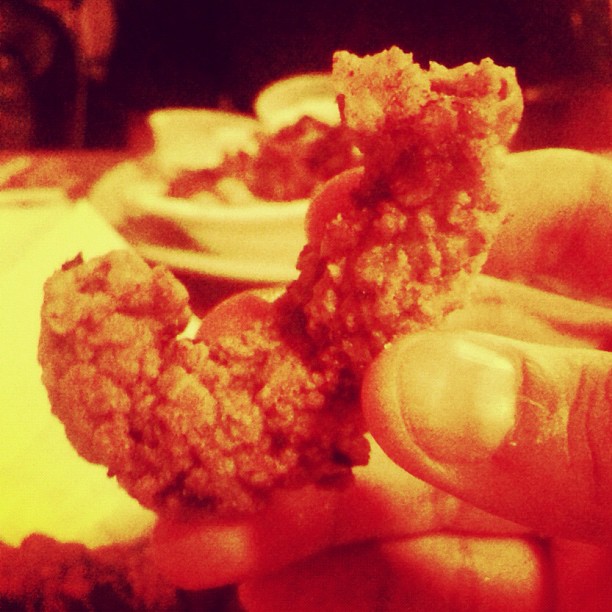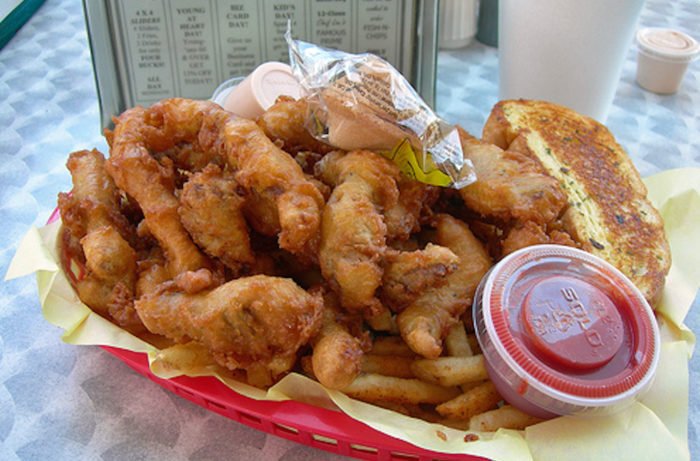 38. ILLINOIS - DEEP DISH PIZZA
This comes as no surprise because Chicago is recognized for this dish, which was invented at Pizzeria Uno back in 1943. This particular pizza is actually formed upside down so that the toppings won't overcook.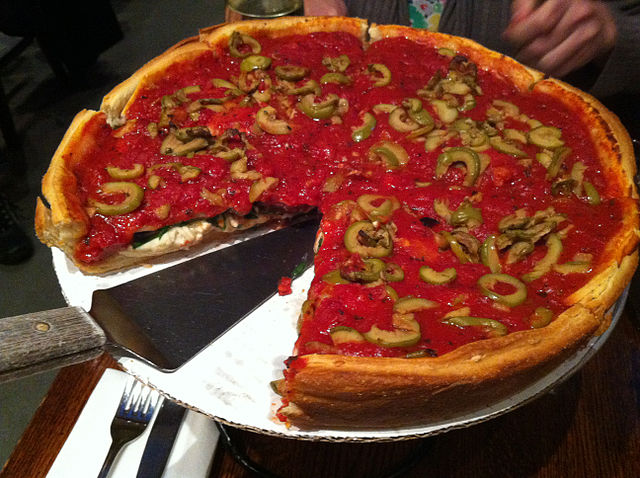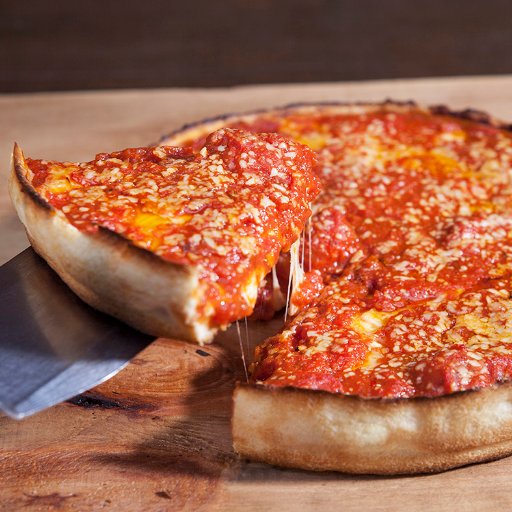 37. INDIANA - BREADED PORK TENDERLOIN SANDWICH
This dish was created by restaurant Nick's Kitchen in Huntington, and it's a sandwich with thin pieces of pork tenderloin that is battered in flour, eggs, and breadcrumbs, and then, deep fried. People particularly love it with relish and mustard.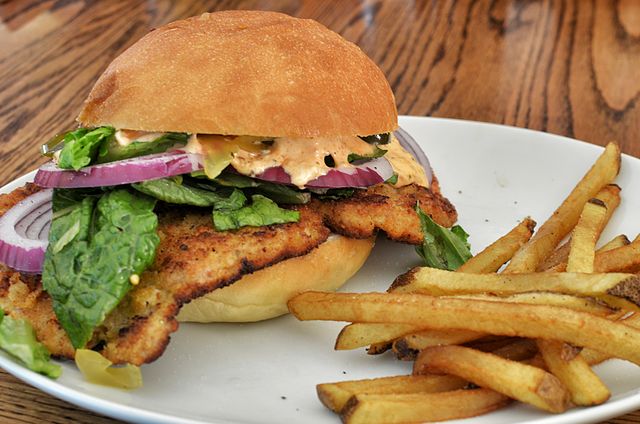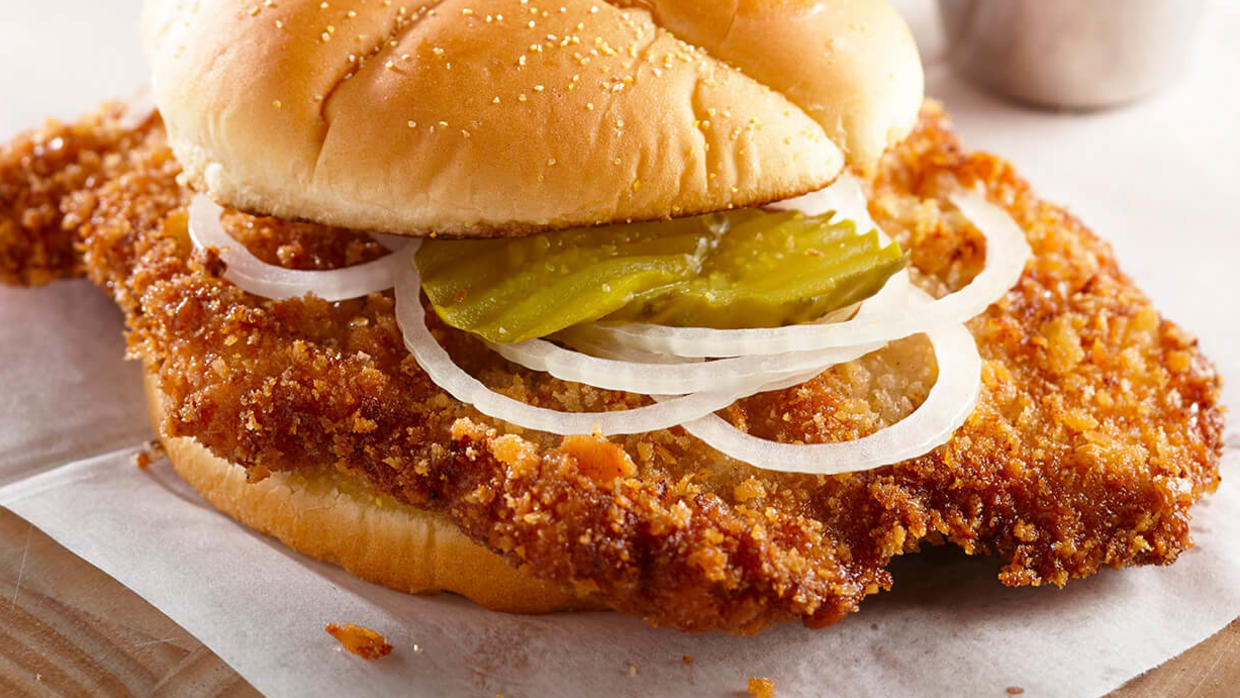 36. IOWA - CORN DOGS
The Iowa State Fair is recognized all over the country, and one of its main attractions is the battered sausage. Naturally, it has to be remembered as the staple dish.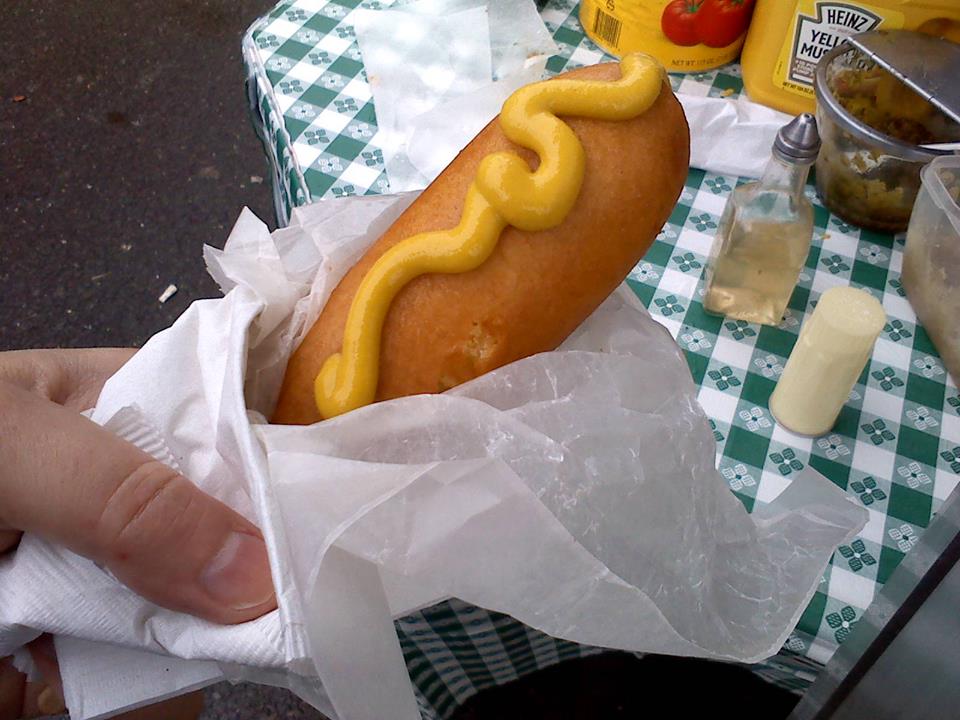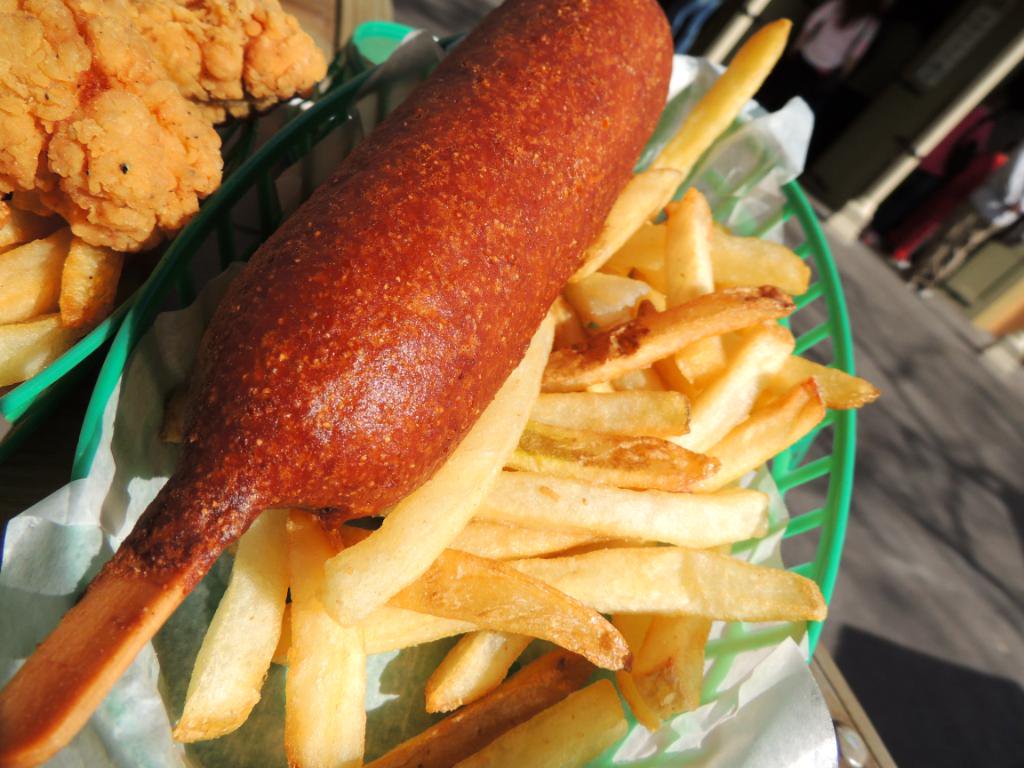 35. KANSAS - SOUR CREAM AND RAISIN PIE
The combination might sound odd, but it was originally presented by European immigrants in Kansas. Aside from sour cream and sweet raisins, this pie also includes several species like cinnamon and nutmeg for more flavor.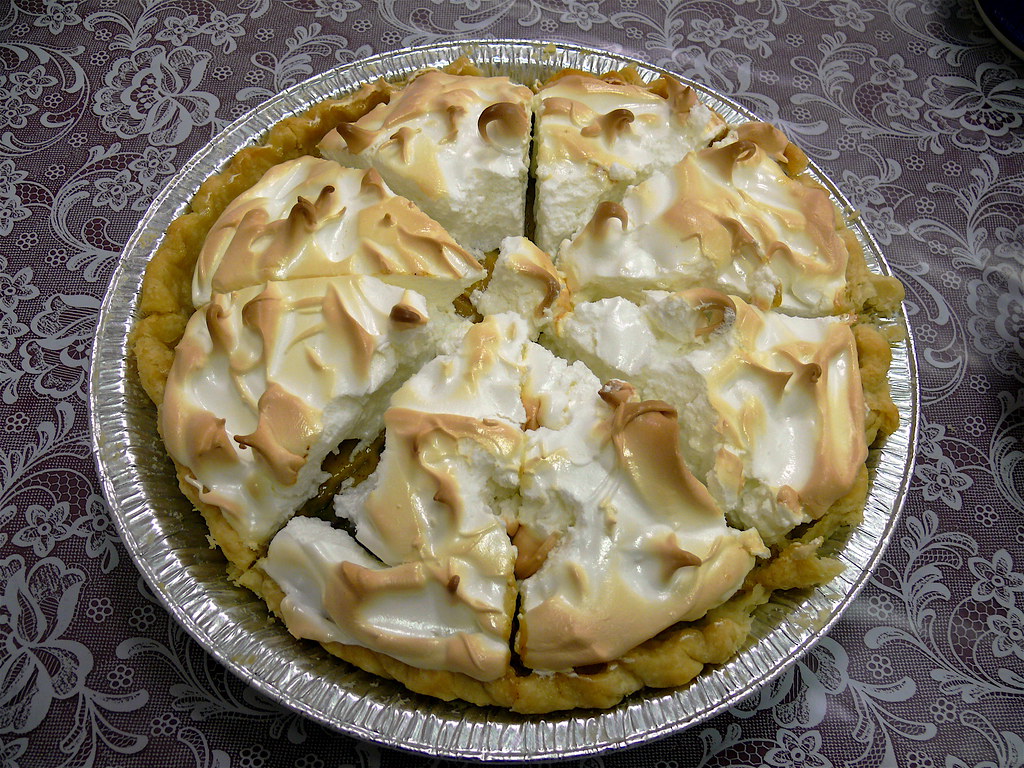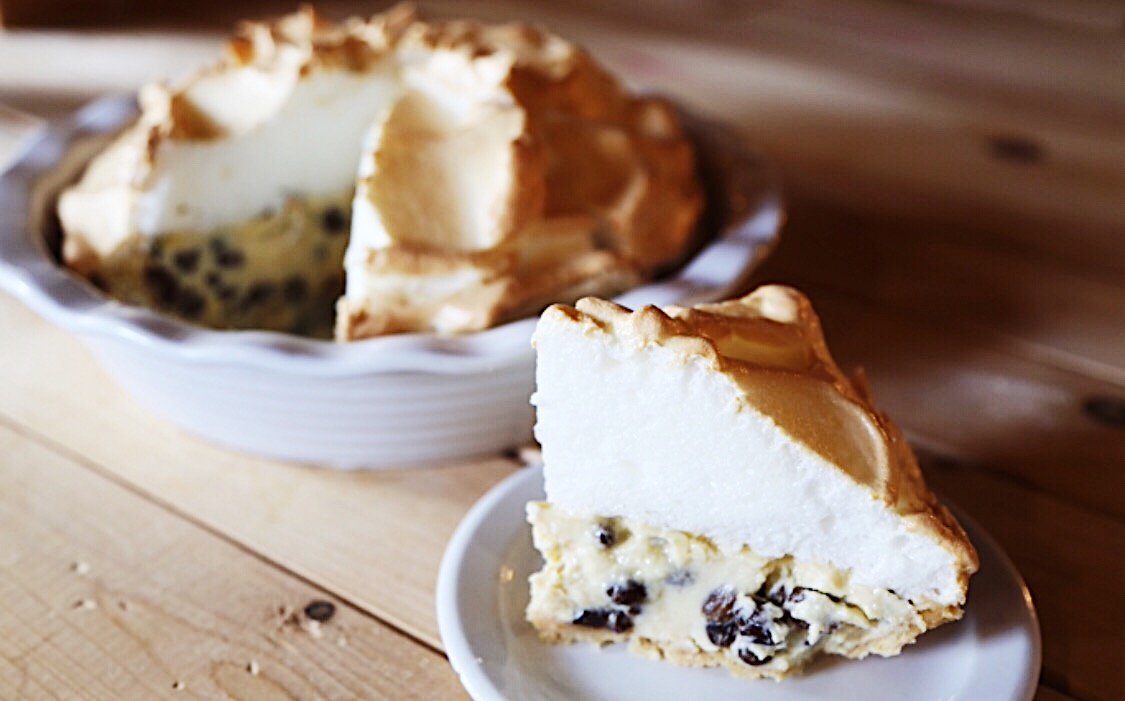 34. KENTUCKY - HOT BROWN
The "Hot Brown" is actually a sandwich, and the name comes from its birthplace, The Brown Hotel in Louisville. It's filled with turkey, bacon, and tomato, and then covered in Mornay sauce, which is similar to Béchamel but with grated Gruyere.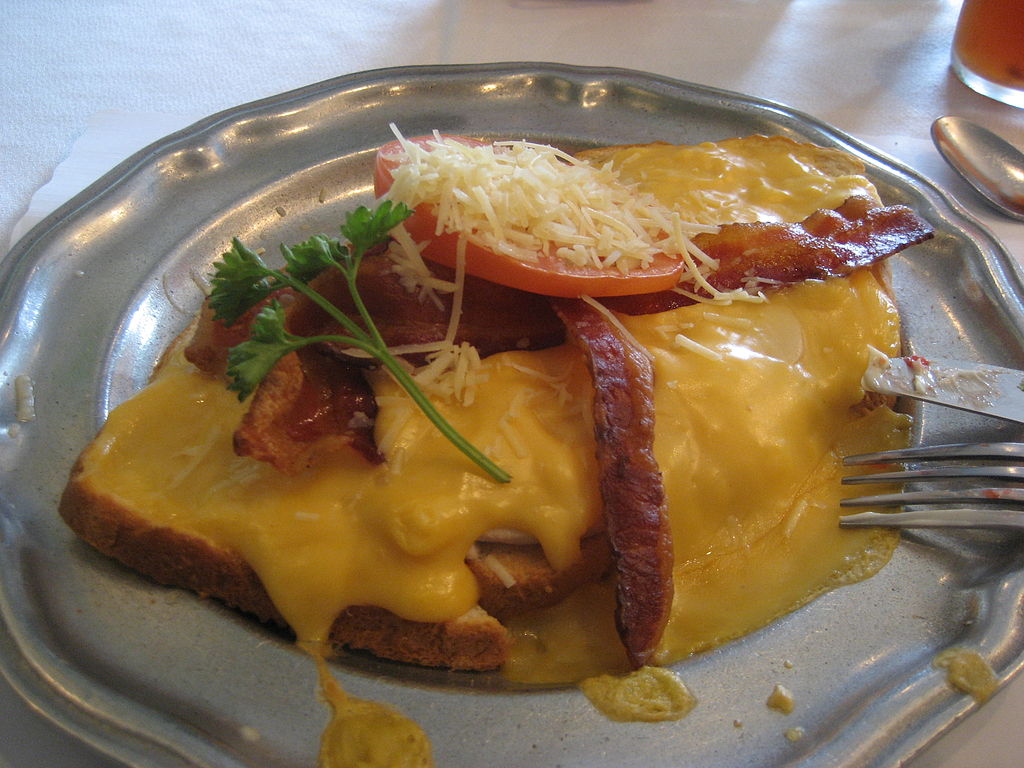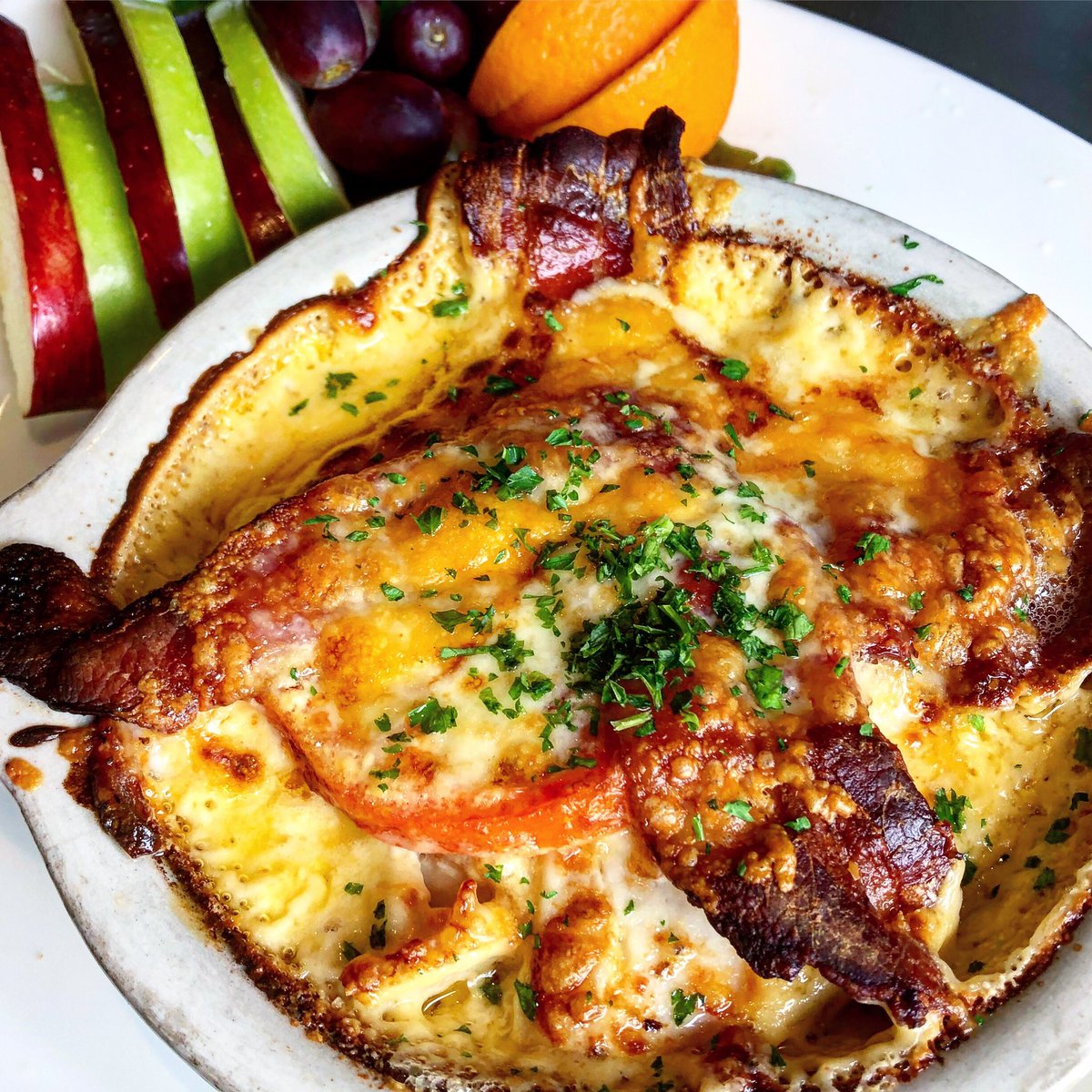 33. LOUISIANA - SHRIMP GUMBO
Gumbo is simply the staple of New Orleans, and the stew is part of the culture. It mixes French roux with German sausage and shellfish, as well as peppers and okra. In the Niger-Congo language, it's called a "kingombo", which is considered the origin of the name.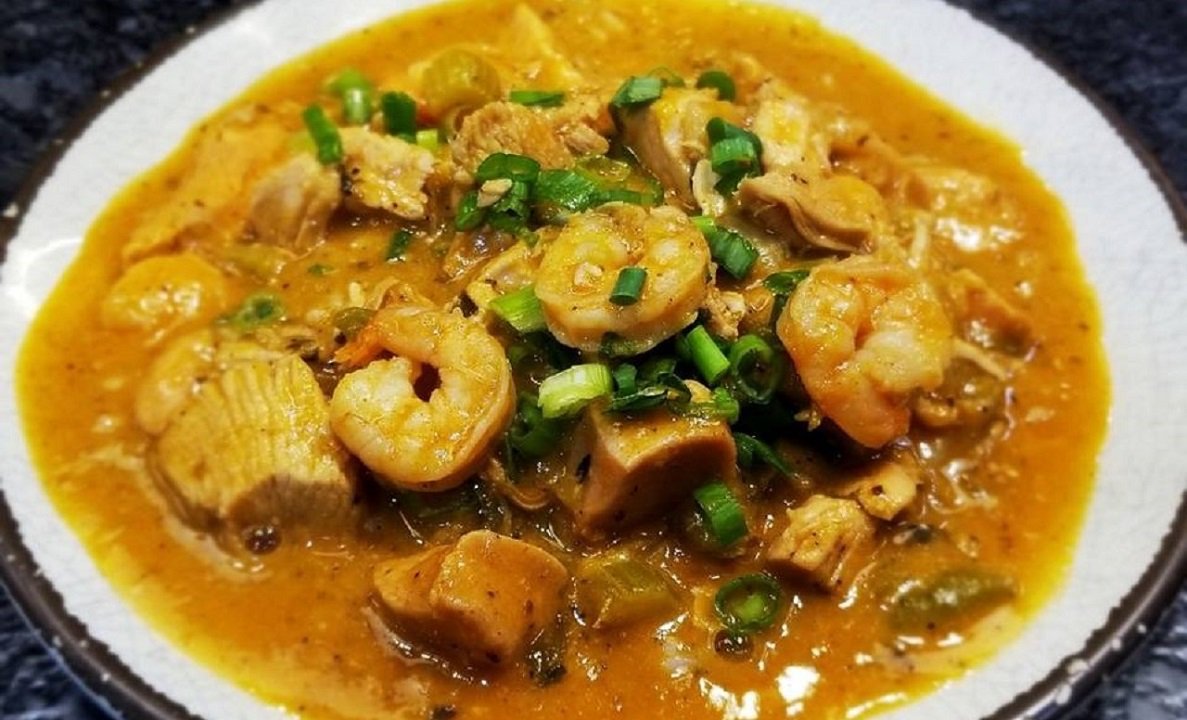 32. MAINE - COLD LOBSTER ROLL
While Connecticut uses warm lobster to overcome the winter, Maine is better known for a colder option. The difference is that Maine's option uses a chilled lobster with mayo and celery or scallions for flavor. This is served over a bun called the "New England".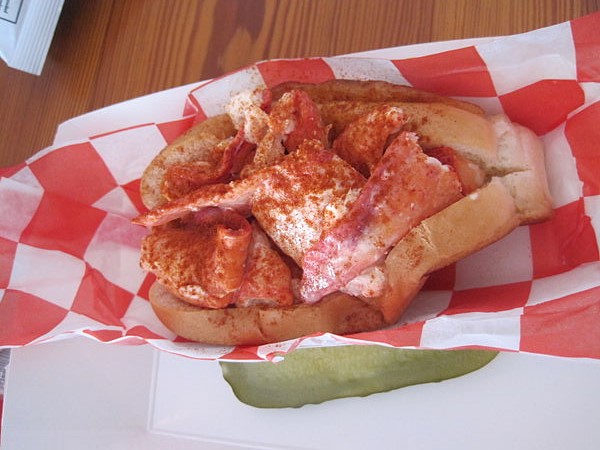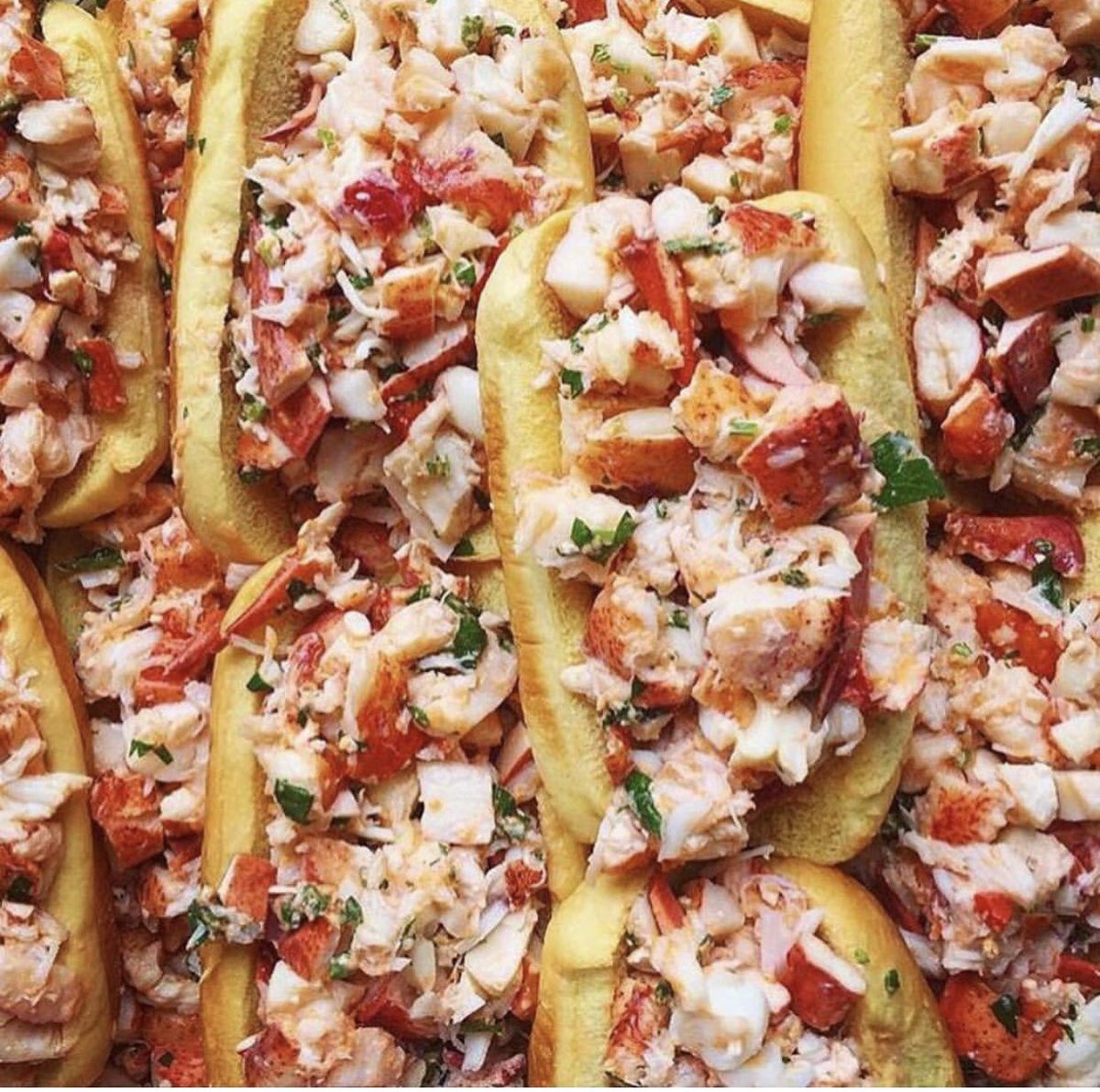 31. MARYLAND - CRAB CAKES
A perfect crab cake with a tangy tartar sauce if the best option in Maryland, especially if the crab is fresh. Luckily, this state uses blue crabs directly gathered from the Chesapeake Bay.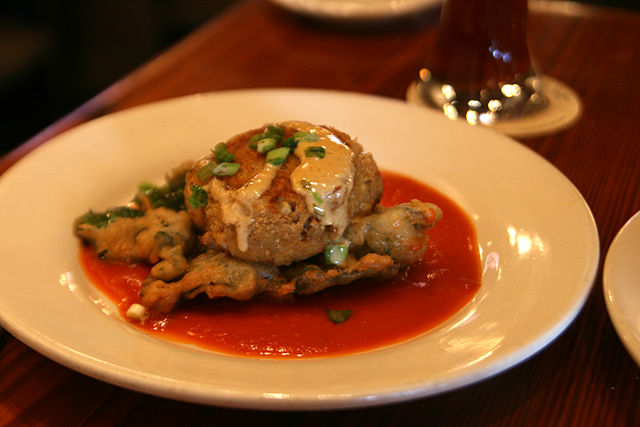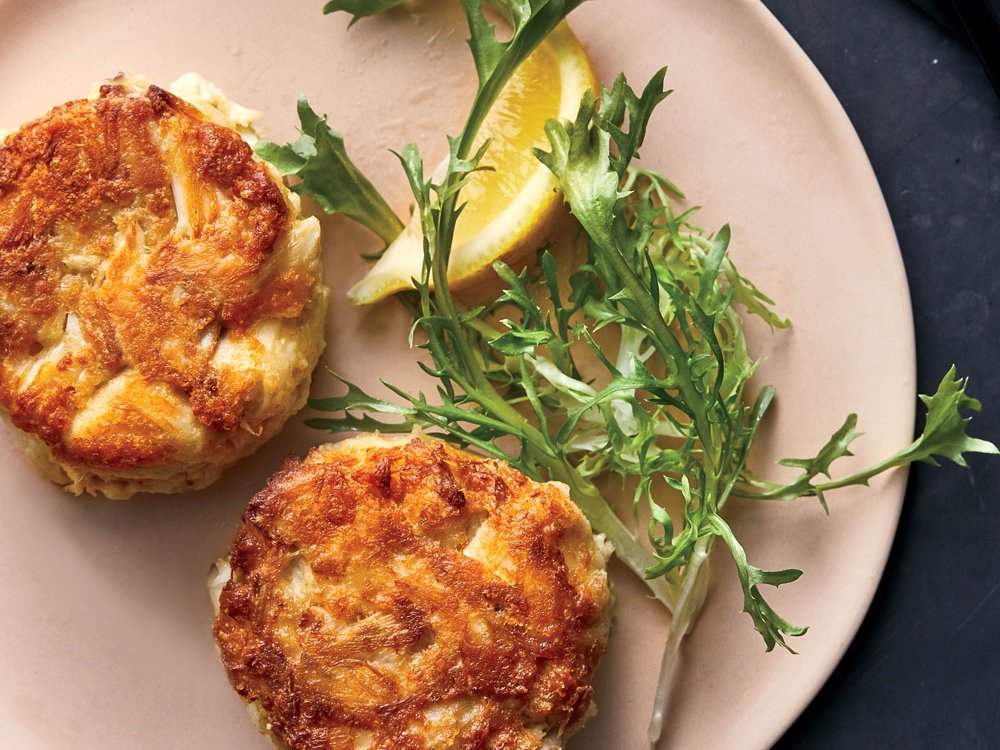 30. MASSACHUSETTS - NEW ENGLAND CLAM CHOWDER
Anyone who goes to Cape Cod has to try a bowl of New England clam chowder. This soup has clams, potatoes, onions, and cream, which gives it that rich, hearty texture. It was allegedly introduced by the French, Nova Scotian, or British immigrants in the 1700s.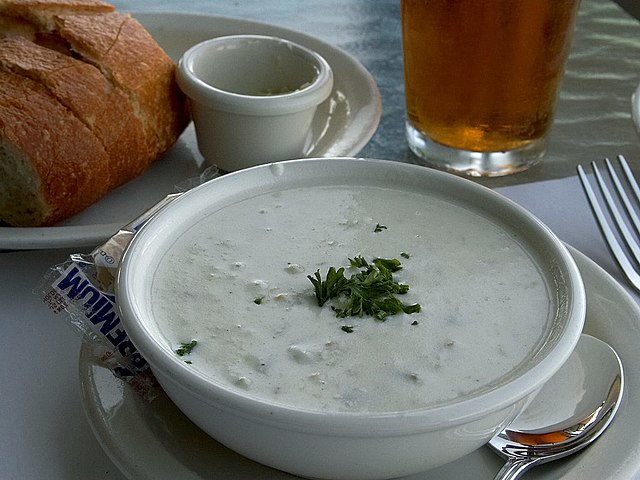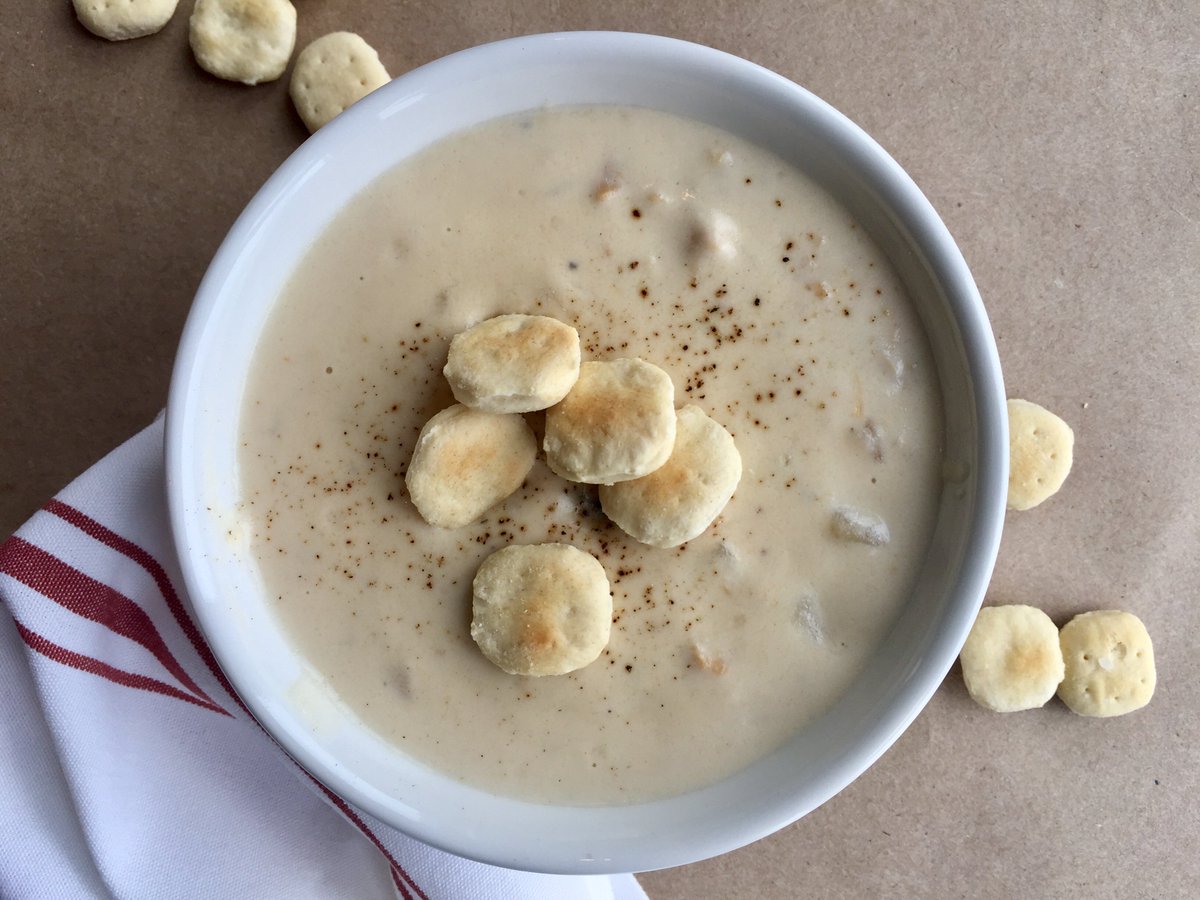 29. MICHIGAN - CONEY DOG
Greek immigrants fell in love with Nathan's hot dogs in Coney Island, New York. So, they brought it to Michigan in the early 1900s. It's a frankfurter, stuffed into a steamed bun and topped with mustard, onions, and a chili sauce called Coney Sauce.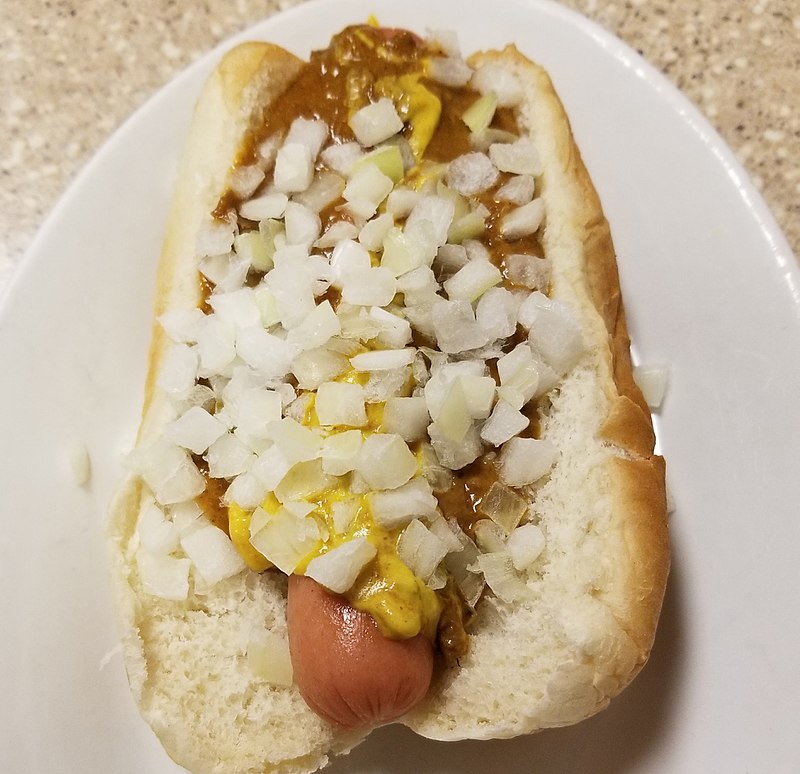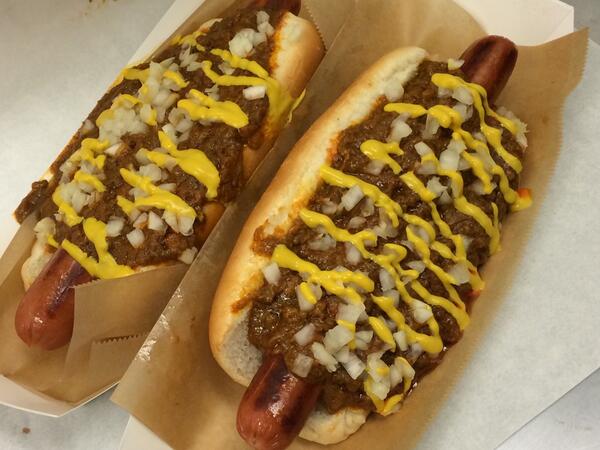 28. MINNESOTA - WILD RICE SOUP
Wild rise actually grows on an aquatic grass plant typical of Minnesota's lakes and rivers. It has a lot more protein and fiber than normal white rice. In fact, the state even hosts an annual festival to celebrate the grain.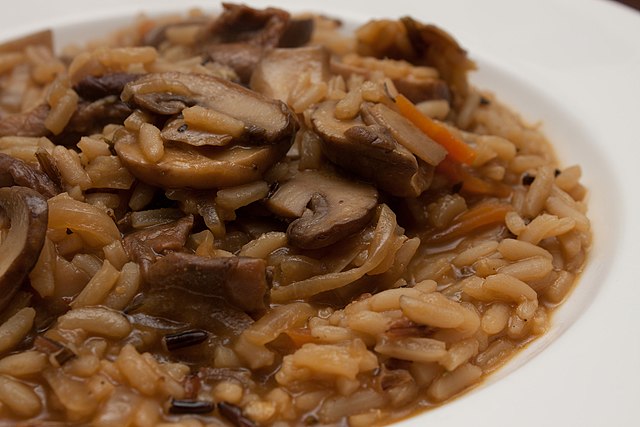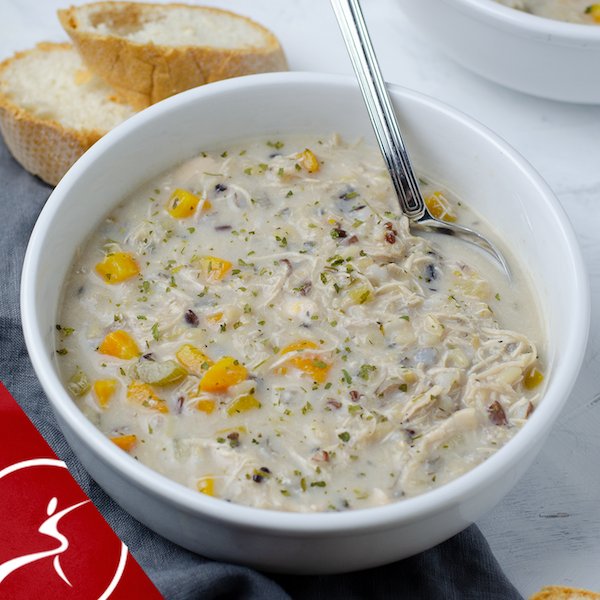 27. MISSISSIPPI - MUD PIE
This tempting dessert was named for the mud in the Mississippi river, and anyone with a sweet tooth will love it. The cookie crust is filled with a mixture of pudding, cake, biscuits, ice cream, whipped cream, and marshmallows.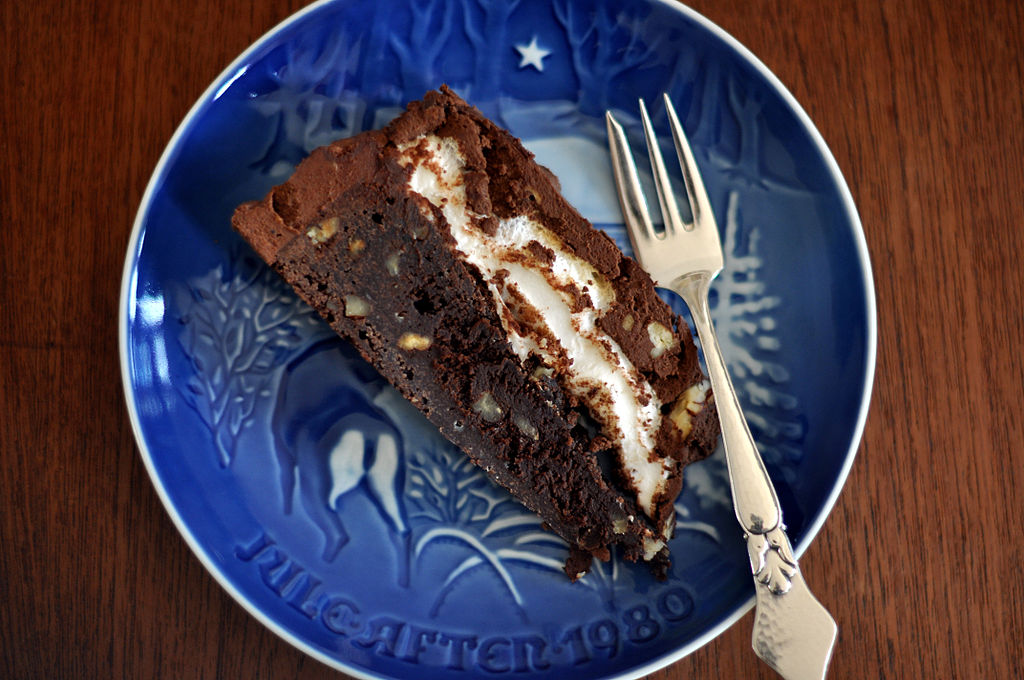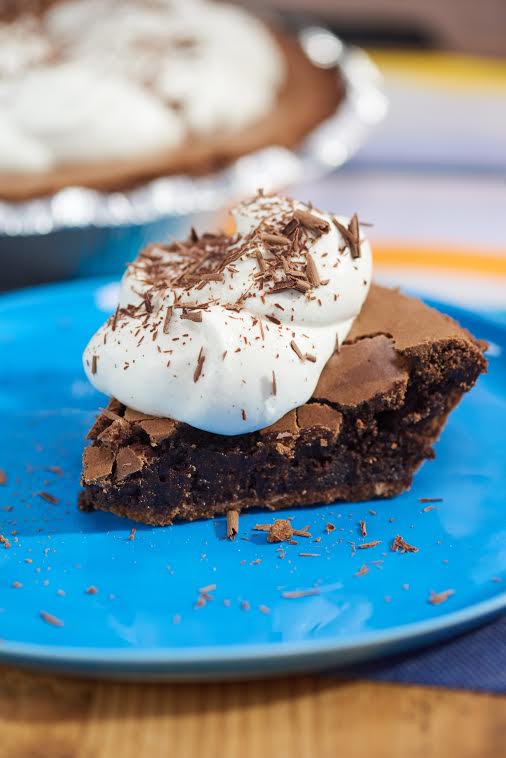 26. MISSOURI – BARBECUE
Missouri is the state of the four "B"s: Baseball, Blues, Beer, and Barbecue. The tradition of cooking over a fire outdoors started in Kansas City, a meat-packing center with lots of hardwood. Nowadays, the whole state is recognized for it.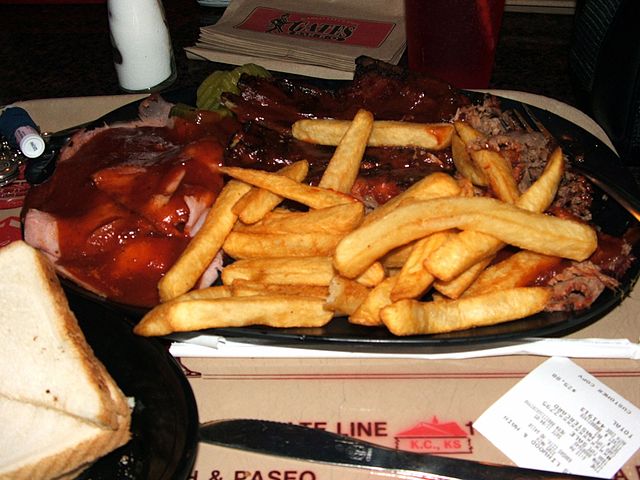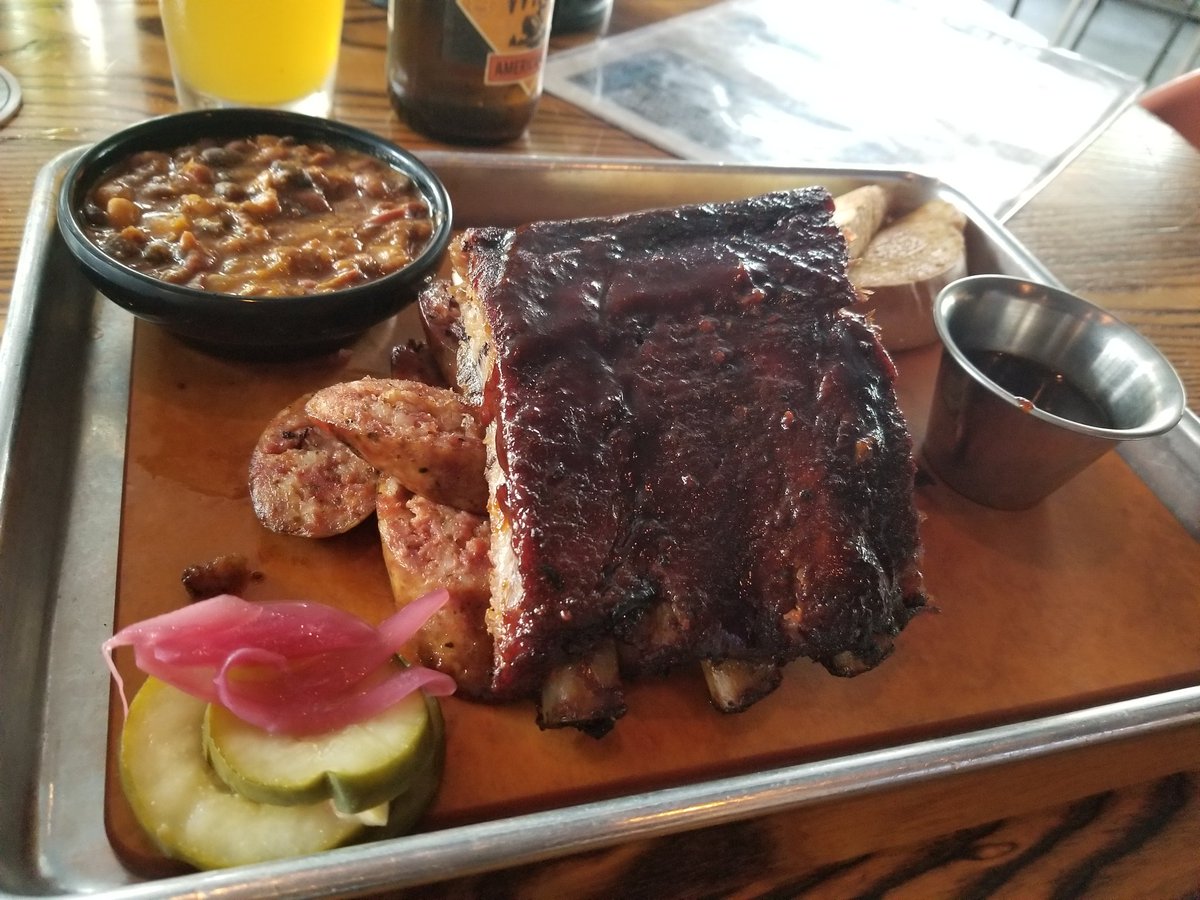 25. MONTANA - BISON BURGER WITH HUCKLEBERRY BARBECUE SAUCE
Farmers in Montana actually have more bison than cows, and it's a great lean protein with lots of nutrients. Additionally, most bison are grass-fed, which means that the taste of their meat is better. However, you have to add the famous Huckleberry sauce to the burger. Huckleberries look like blueberries and have lots of antioxidants.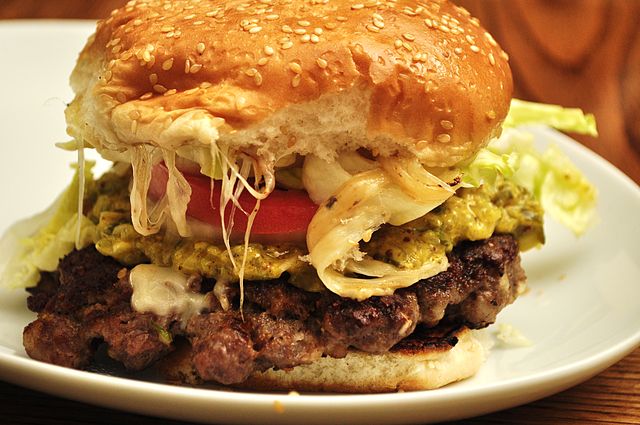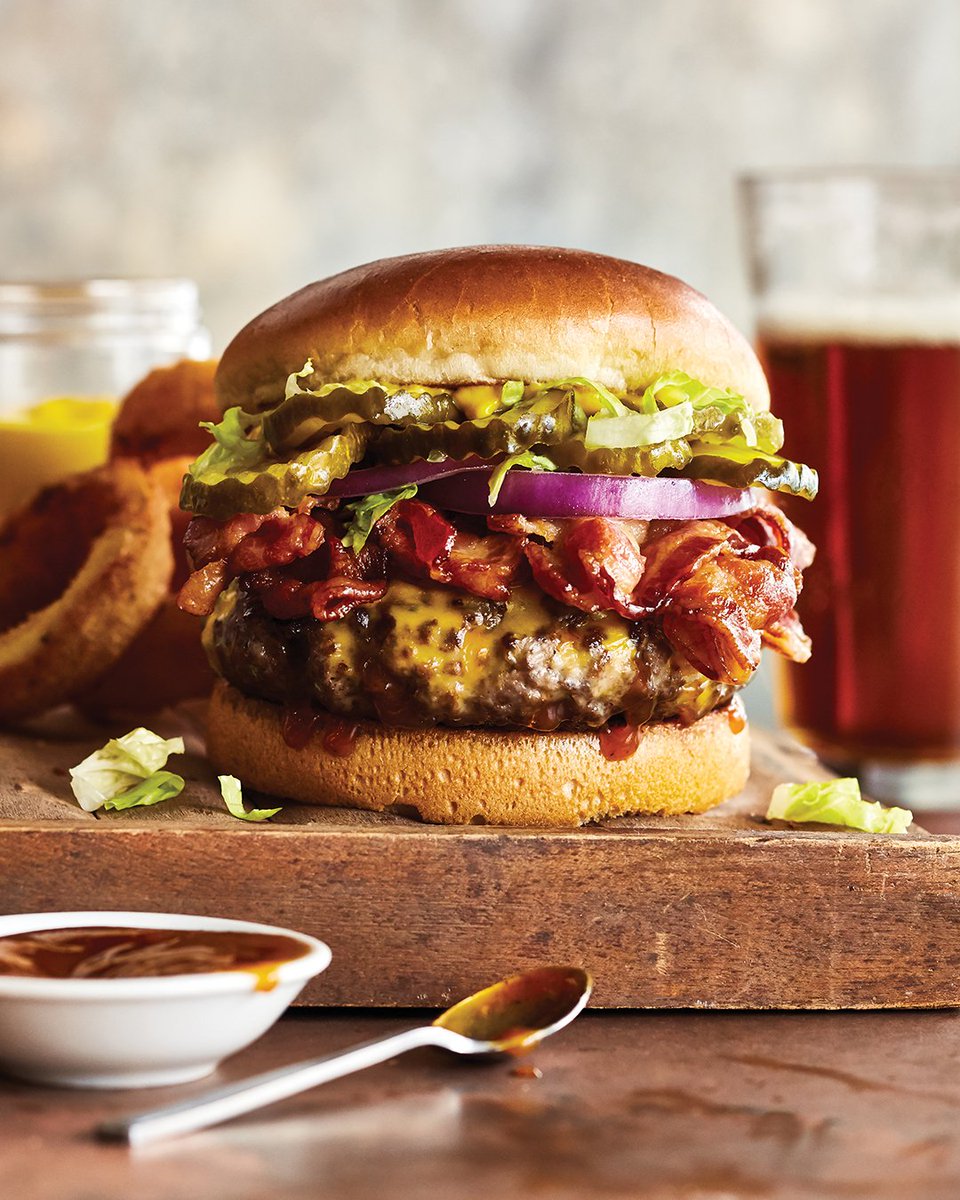 24. NEBRASKA - RUNZA SANDWICH
The Runza is exactly like a hot pocket. It's filled with beef, cabbage, onions, and spices. It comes from Russia but spread towards Germany. Runza Restaurant, which opened its first local in Lincoln, has more than 80 different establishments on the Midwest.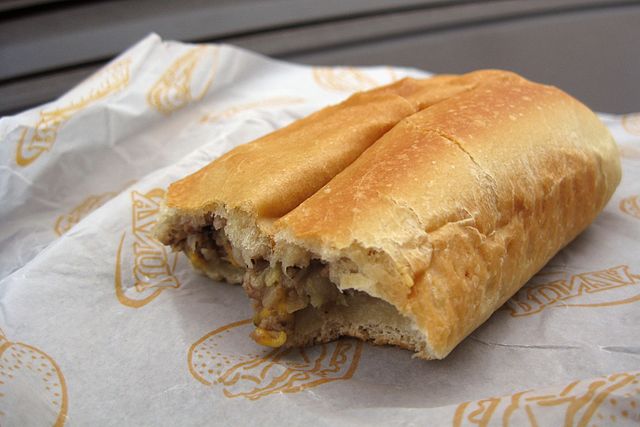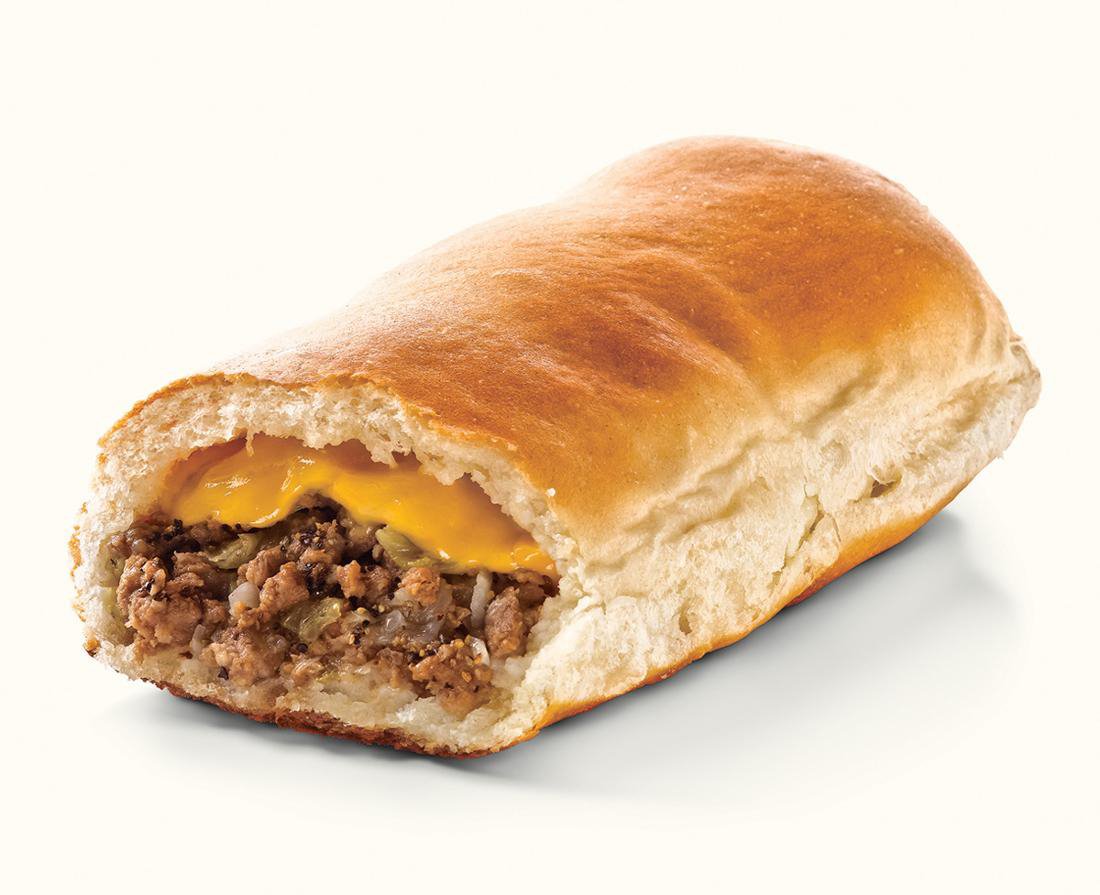 23. NEVADA - PRIME RIB
Las Vegas has a large variety of cuisines from all over the world, but its prime rib is a staple of the many Michelin-starred restaurants. It's actually an inexpensive cut of meat that enticed gamblers into dining at the restaurants.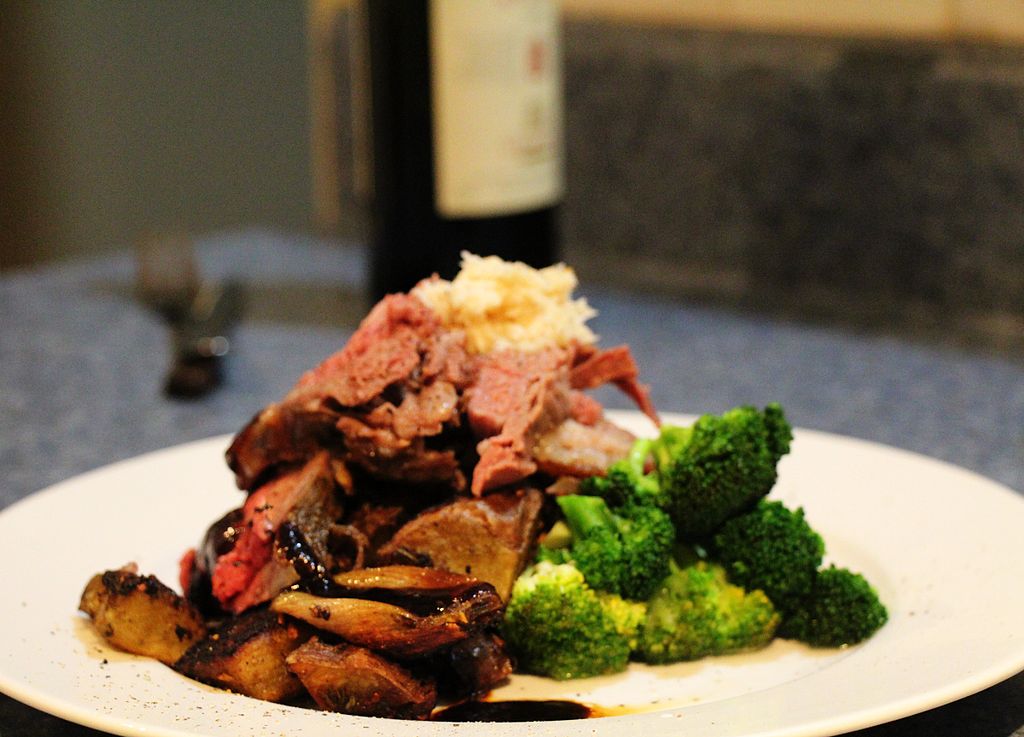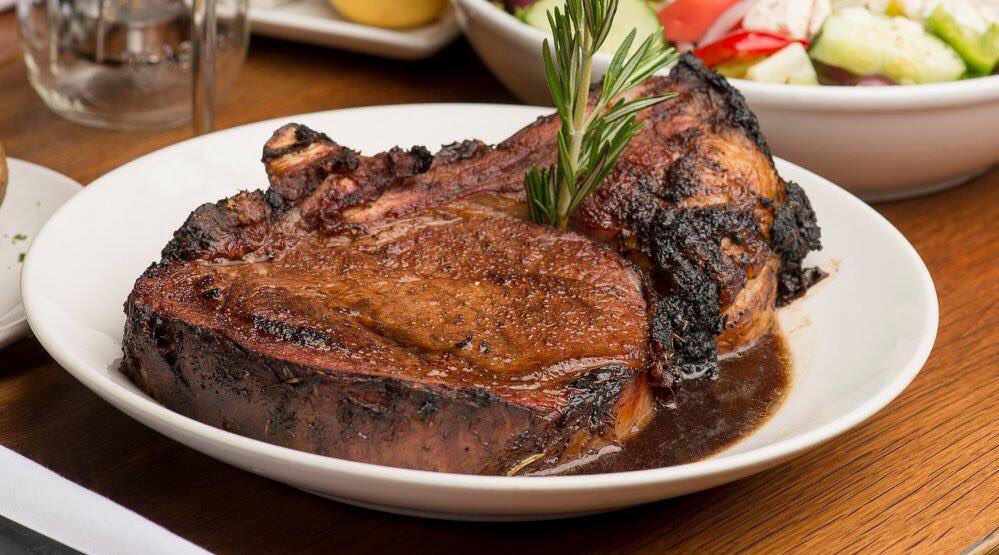 22. NEW HAMPSHIRE - PUMPKIN SOUP
Pumpkin is the state fruit, and therefore, it appears in many dishes and even desserts. It's rich in fiber and beta-carotene, which is what gives it its orange color. That element later turns into vitamin A. This hearty soup will warm anyone's soul.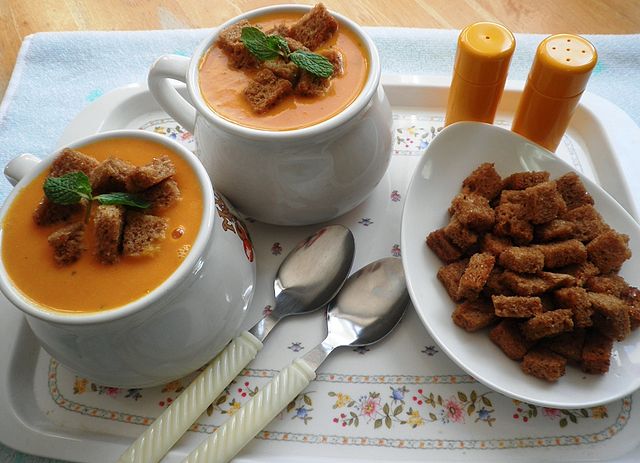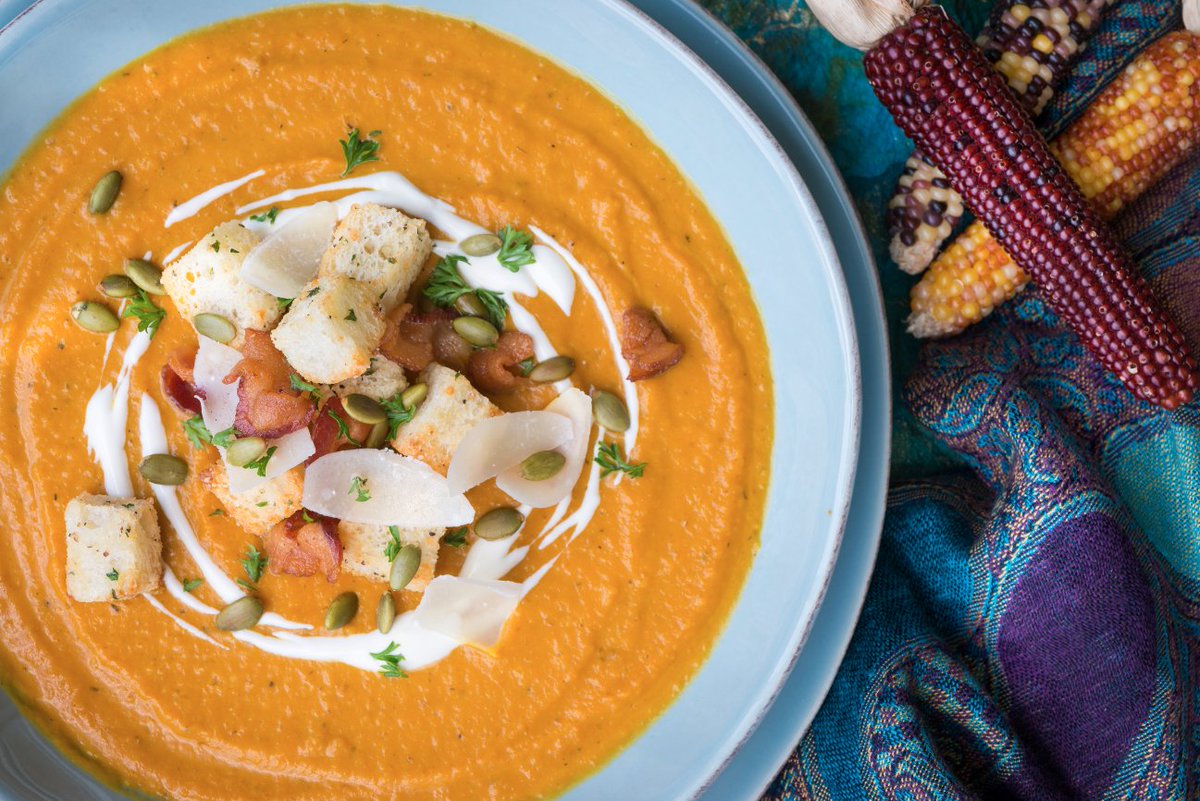 21. NEW JERSEY - PORK ROLL
Some also call it a Taylor ham sandwich, but that depends on which city you live in New Jersey. Of course, either way, it's still made with pork and not ham. Most people enjoy the sandwich with thin pieces of pork, a fried egg, and American cheese for breakfast.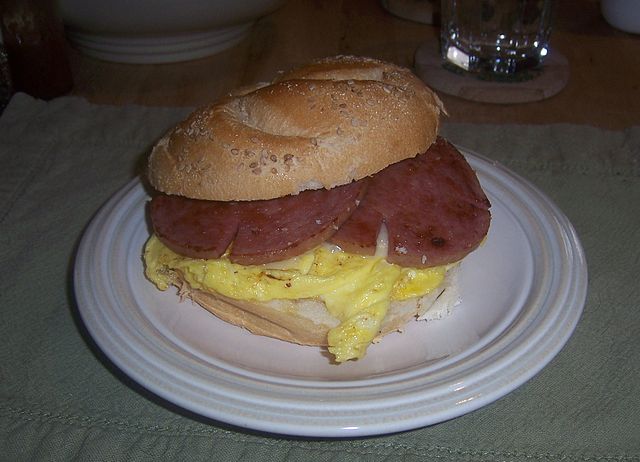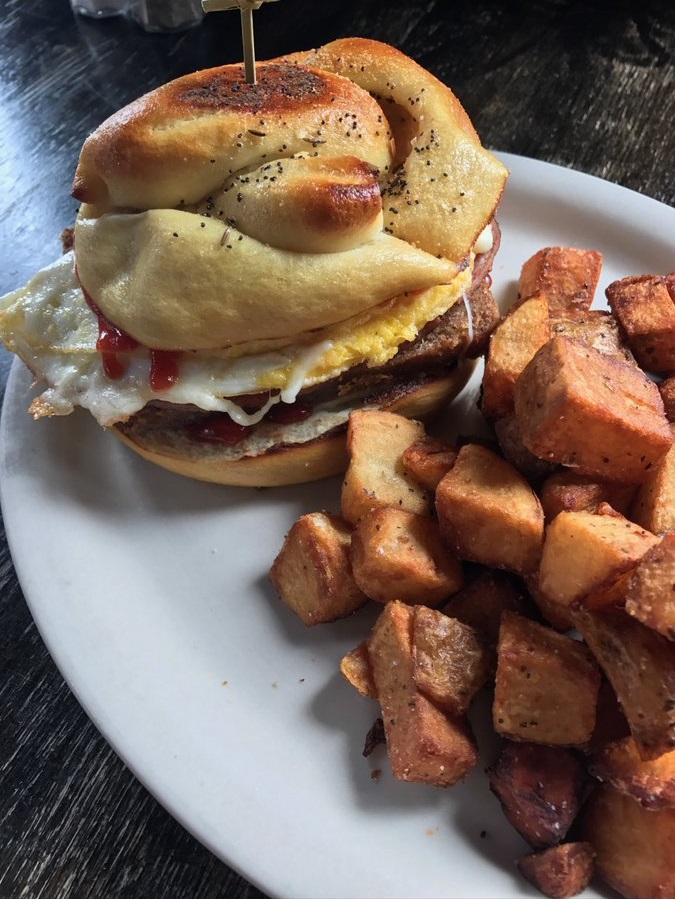 20. NEW MEXICO - ENCHILADAS WITH CHRISTMAS ON THE SIDE
Most enchiladas have meat and cheese on the inside, but in the Southwest, they add a red or green sauce because they are famous for their Christmas celebrations. They also add a fried egg, lettuce, and black olives sometimes.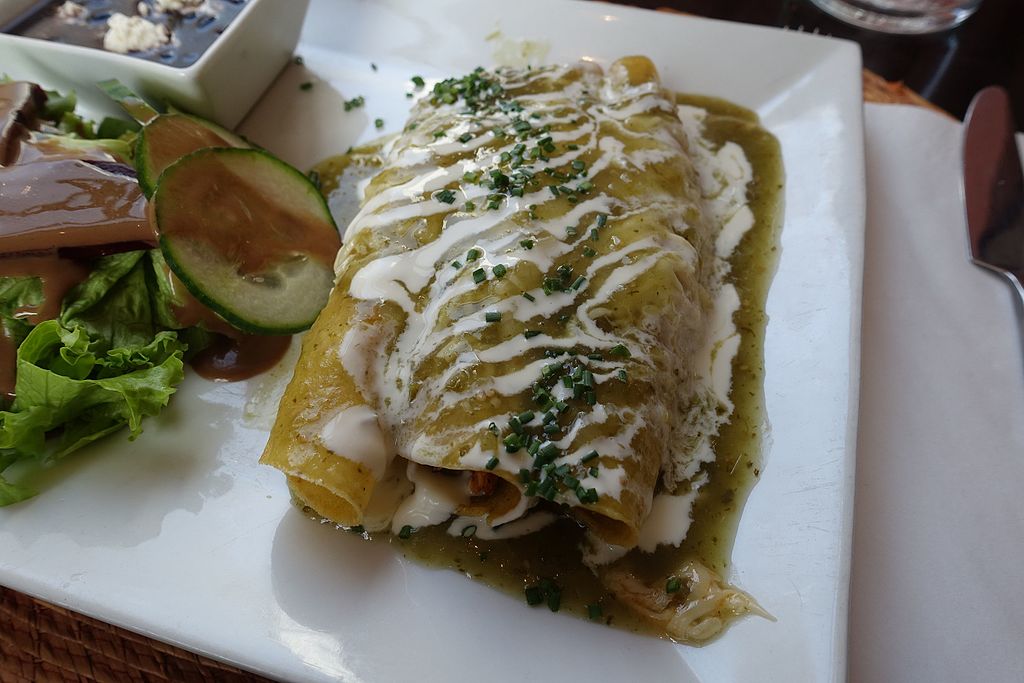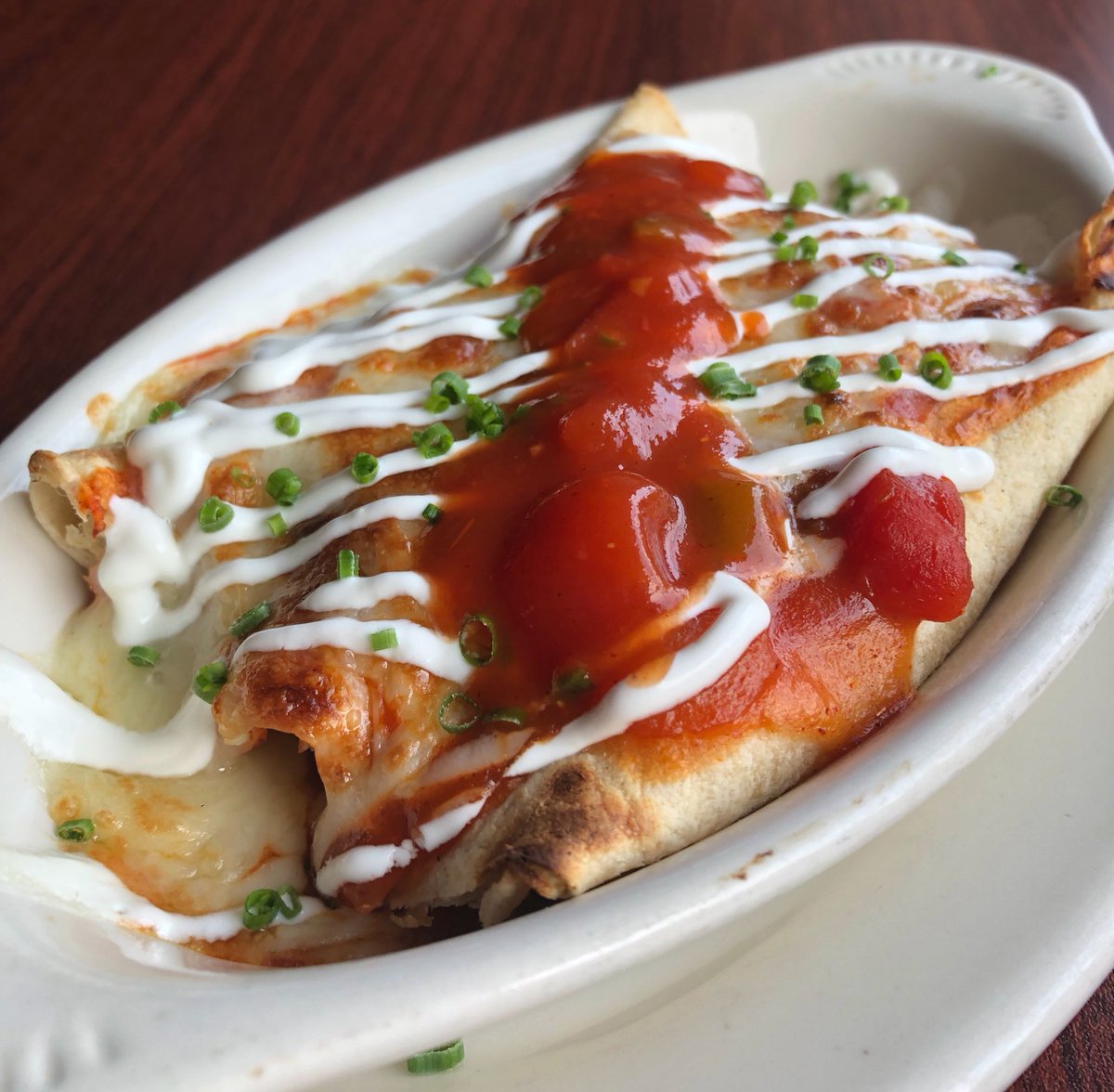 19. NEW YORK - BUFFALO CHICKEN WINGS
Any bar or pub has this staple dish, but they originated in the Buffalo restaurant, Anchor Bar. They also had blue cheese and celery on the side. However, the most addictive part of the wings has always been the marinade, which is a mixture of butter, hot sauce, and red peppers.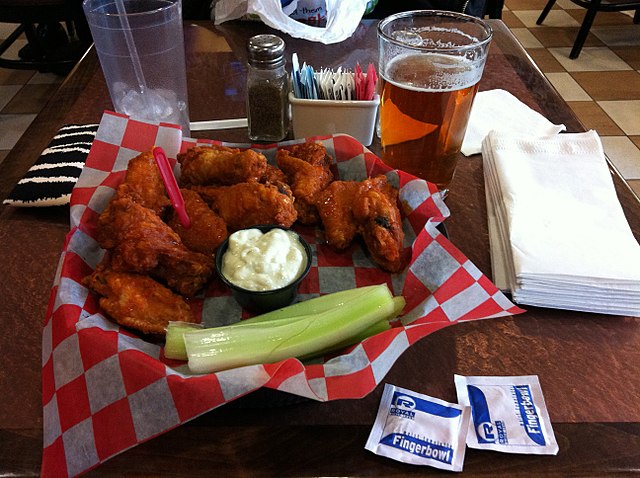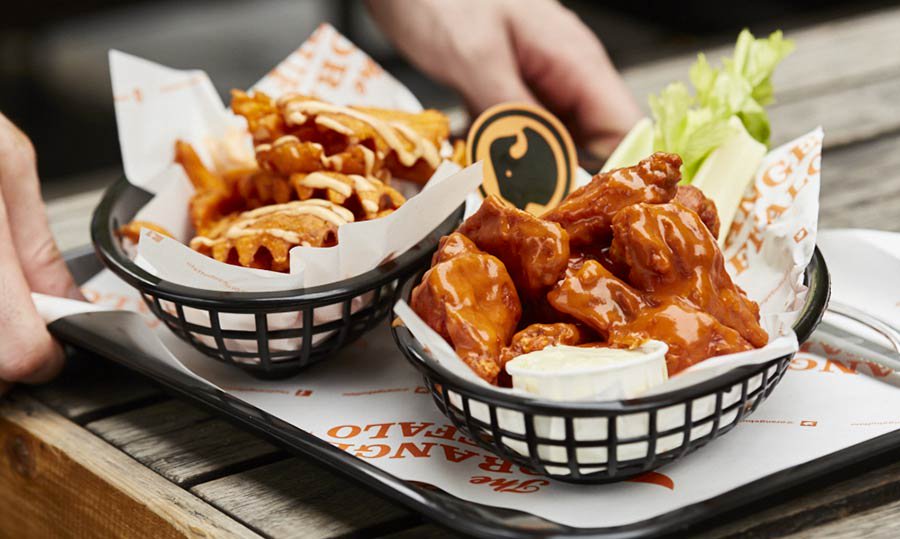 18. NORTH CAROLINA - PULLED PORK WITH EAST CAROLINA VINEGAR SAUCE
Comfort foods are typical of this state with dishes such as mac and cheese, cornbread, and shrimp n' grits. However, this barbecue pork is a whole other level. The sweet and sour taste comes from the East Carolina vinegar sauce mixed with the tender meat.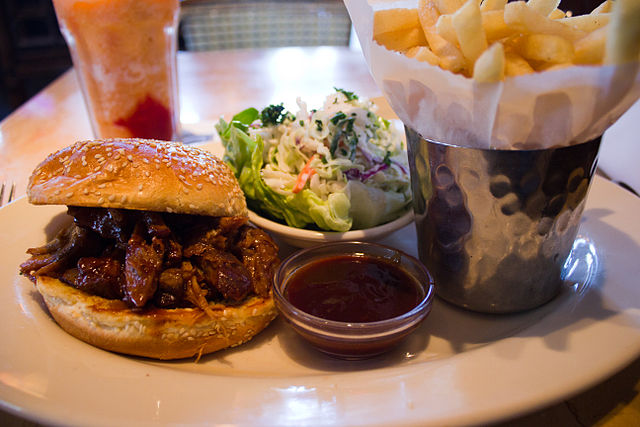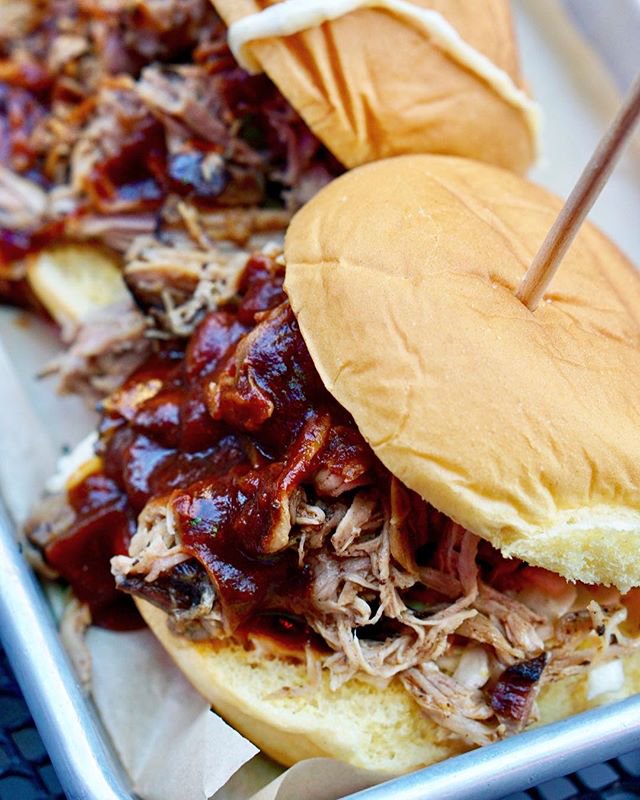 17. NORTH DAKOTA – KNOEPHLA
Most people in Dakotas has German and Russian ancestry, and Knoephla is a German potato dumpling soup. It also has chicken, onions, and parsley. It might look a bit bland, but anyone that does not enjoy spiciness will love it.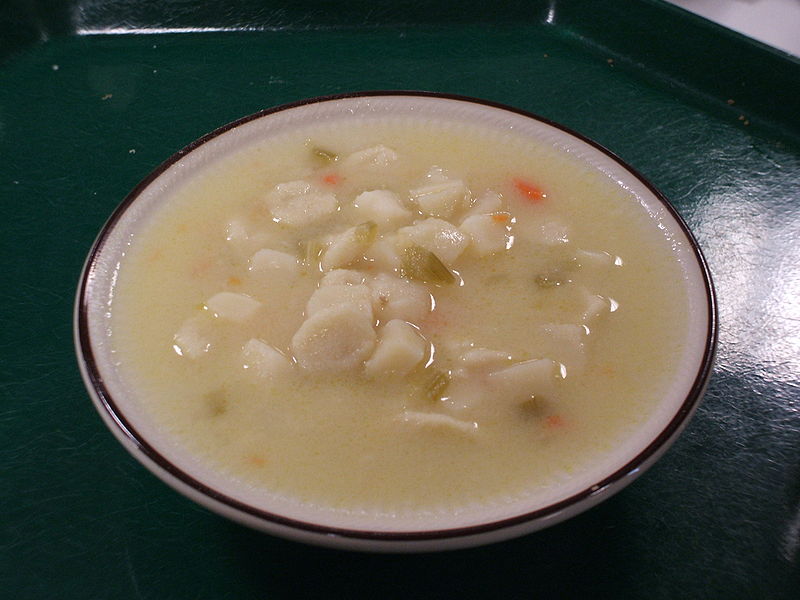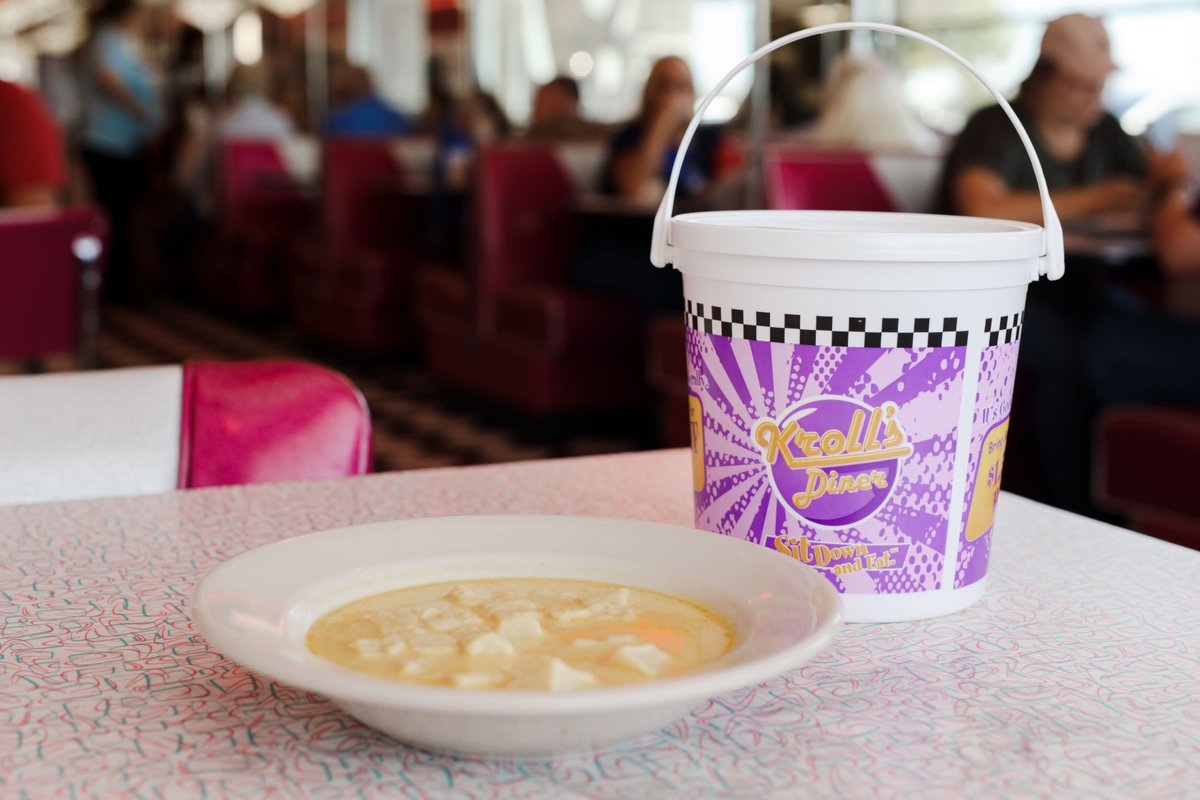 16. OHIO – BUCKEYES
These delicious balls are made with peanut butter and dipped in chocolate, but only on the sides so that people can still see the peanut butter. Anyone with a penchant for sweets will definitely love them.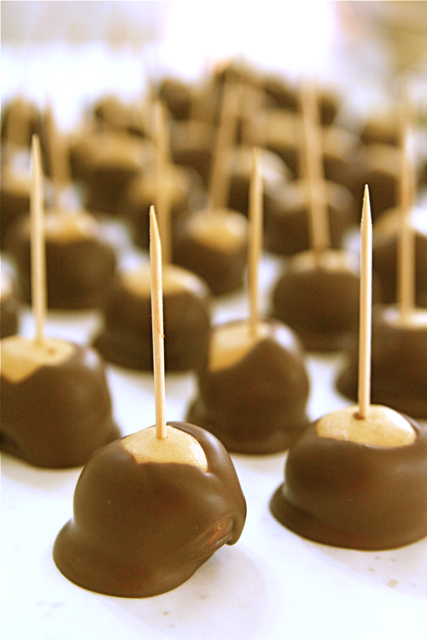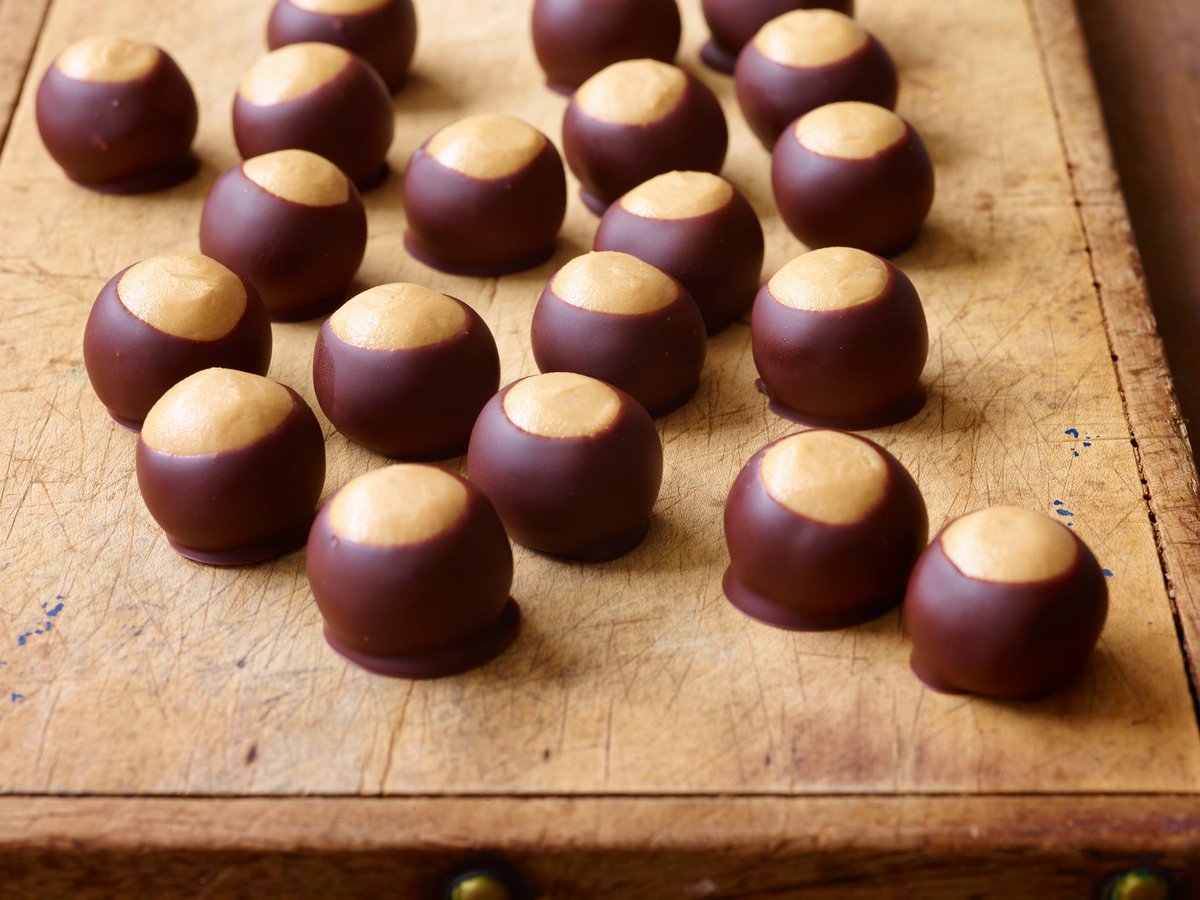 15. OKLAHOMA – FRIED OKRA
Fried okra is the most common side dish at restaurants all over Oklahoma. All you need is to cut the veggies to the size you desire, and batter them in flour, cornmeal, and spices. Afterward, you can deep-fry them.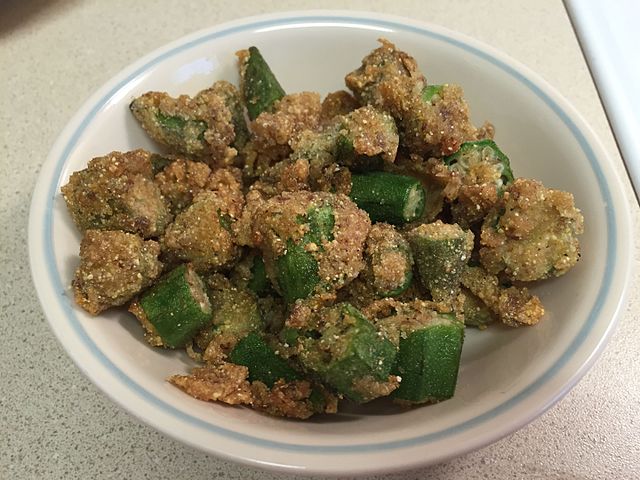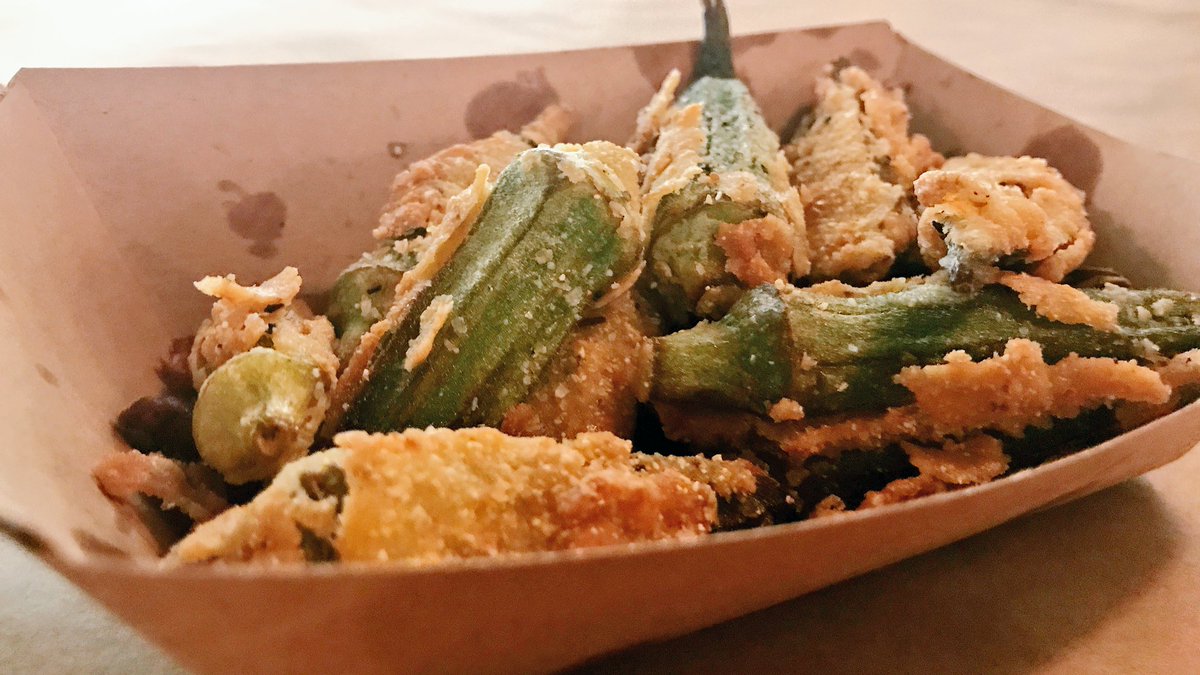 14. OREGON - MARIONBERRY PIE
Marionberries are very similar to blueberries, and they also have a tart flavor with just a bit of sweetness. Sadly, they are only harvested for a short time in July, and the people of Oregon rush to get them for their pies.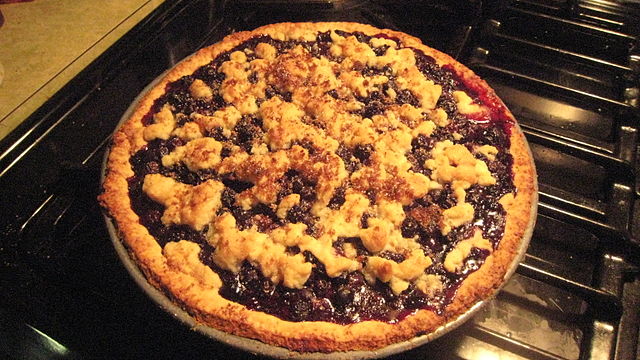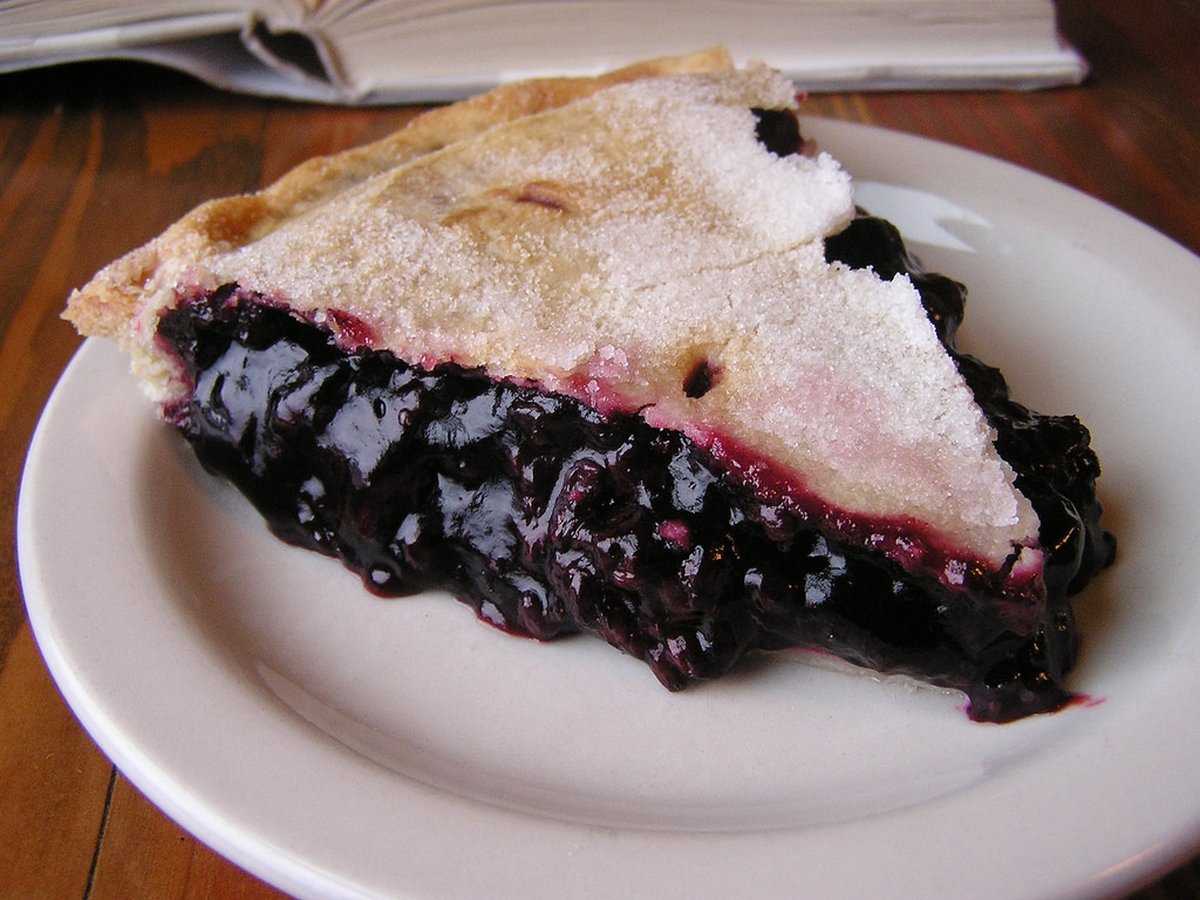 13. PENNSYLVANIA - PHILLY CHEESESTEAK
Anyone outside of Philadelphia knows about this dish, and it's one of the most famous sandwiches ever. For the meat, top round and ribeye are the best cuts as they can be cut into thin pieces. Then, you just grab an Italian sub and add some Cheez Whiz with cooked onions and green peppers.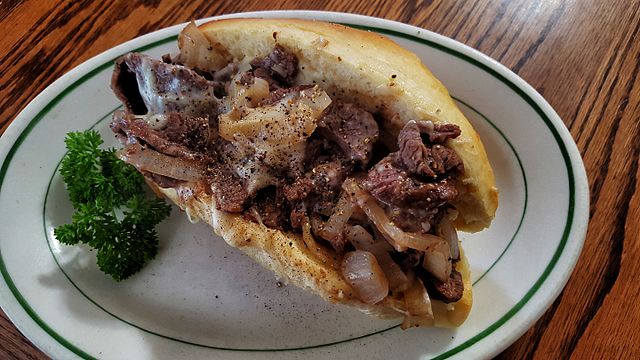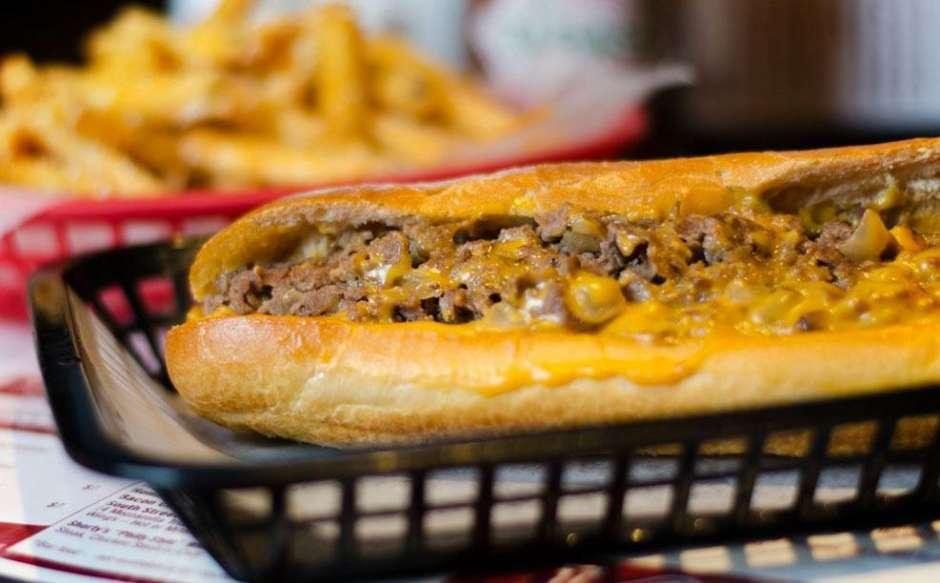 12. RHODE ISLAND - JOHNNYCAKES WITH MAPLE SYRUP
Johnnycakes are also called battercake, corn cake, and journey cake, but unlike normal pancakes, these are made out of cornmeal. They can be eaten at any time of the day, and most Rhode Islanders love them with maple syrup or molasses. Some people even use them for side dishes during meals.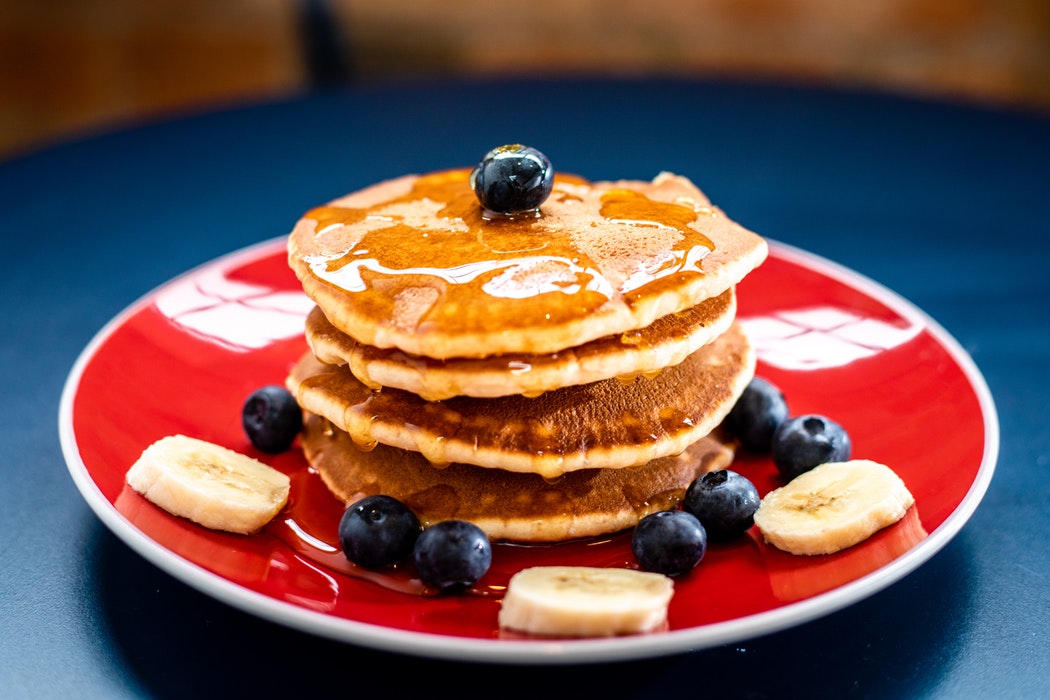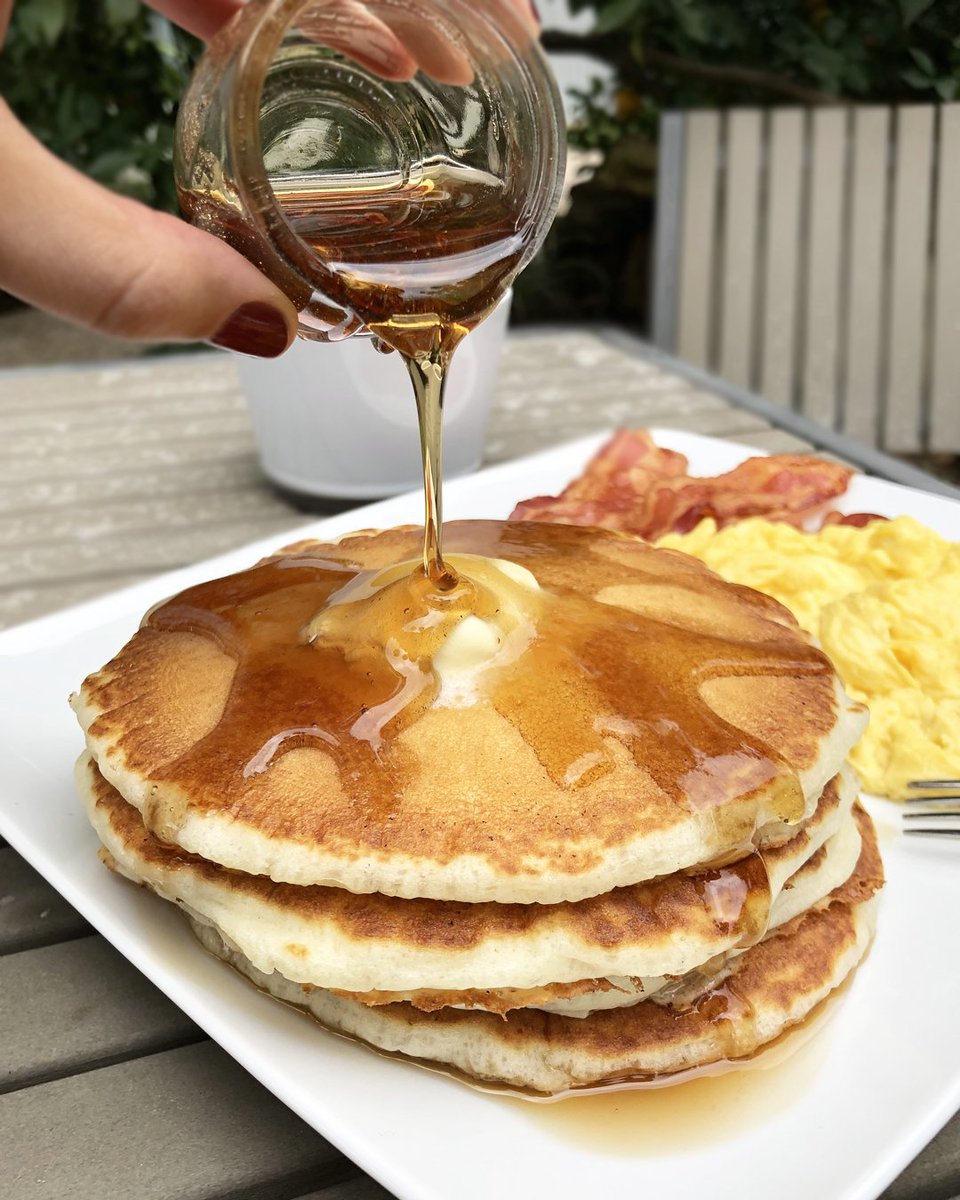 11. SOUTH CAROLINA - SHRIMP AND GRITS
Most Southern states will tell you that they have the best shrimp n' grits, but this dish was popularized by South Carolina. In the city of Charleston, Magnolia has become famous for turning the dish into a gourmet choice.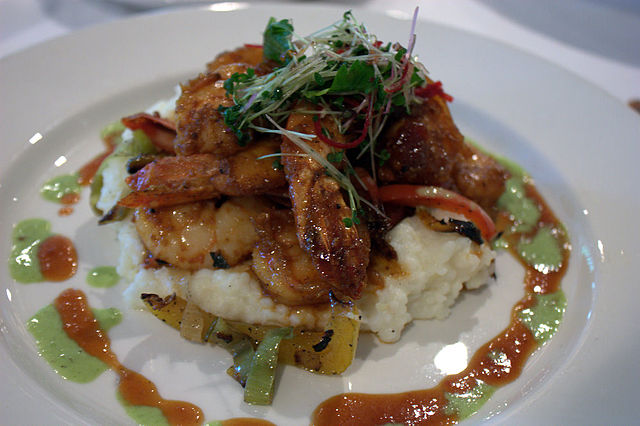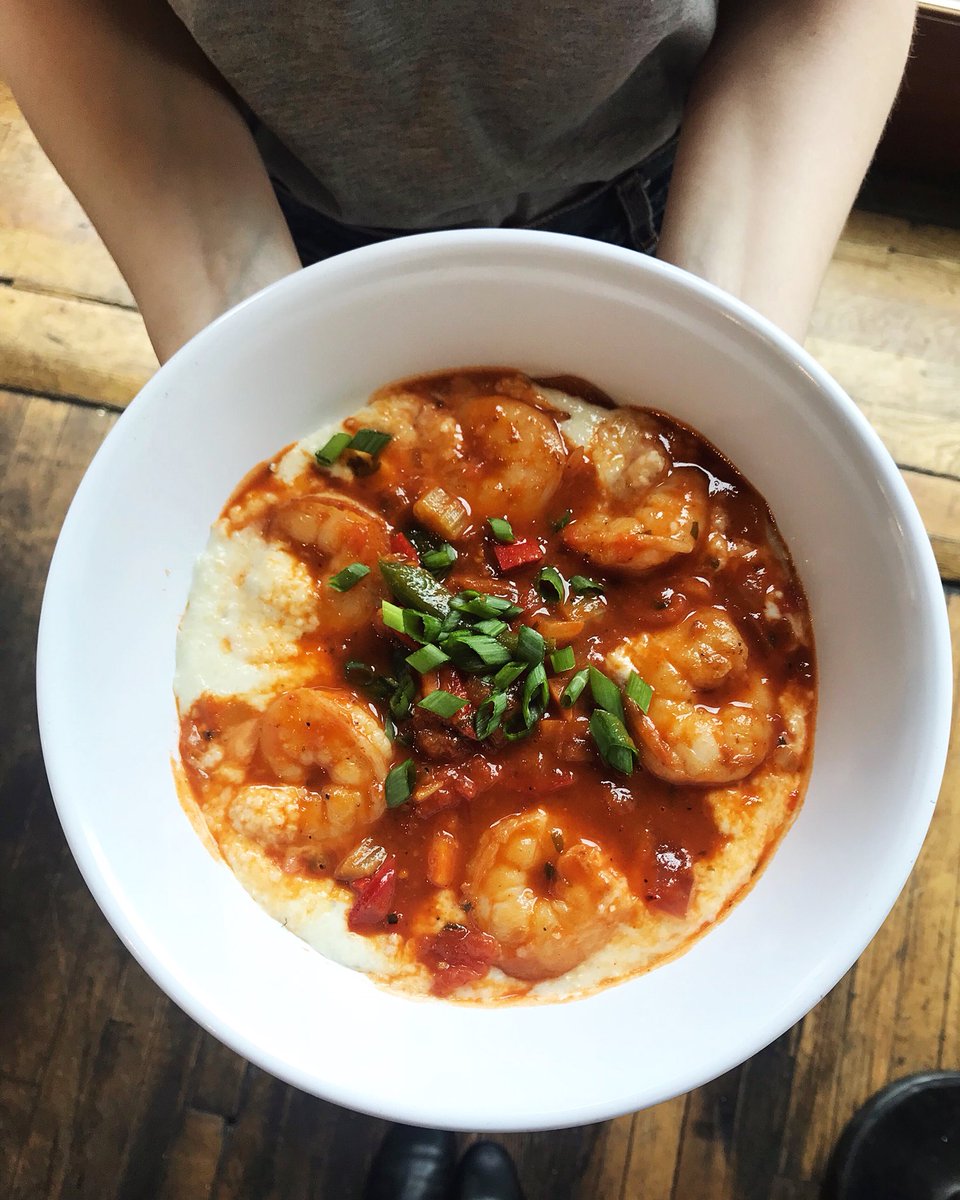 10. SOUTH DAKOTA – CHISLIC
This is another dish with Russian roots, and it is pieces of wild game, mutton, lamb, or beef. They are prepared with garlic salt and then grilled. They add the cubes onto a skewer and serve them with soda crackers.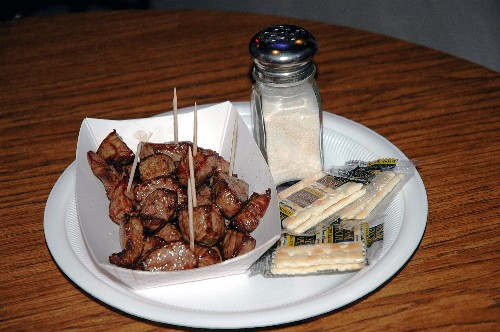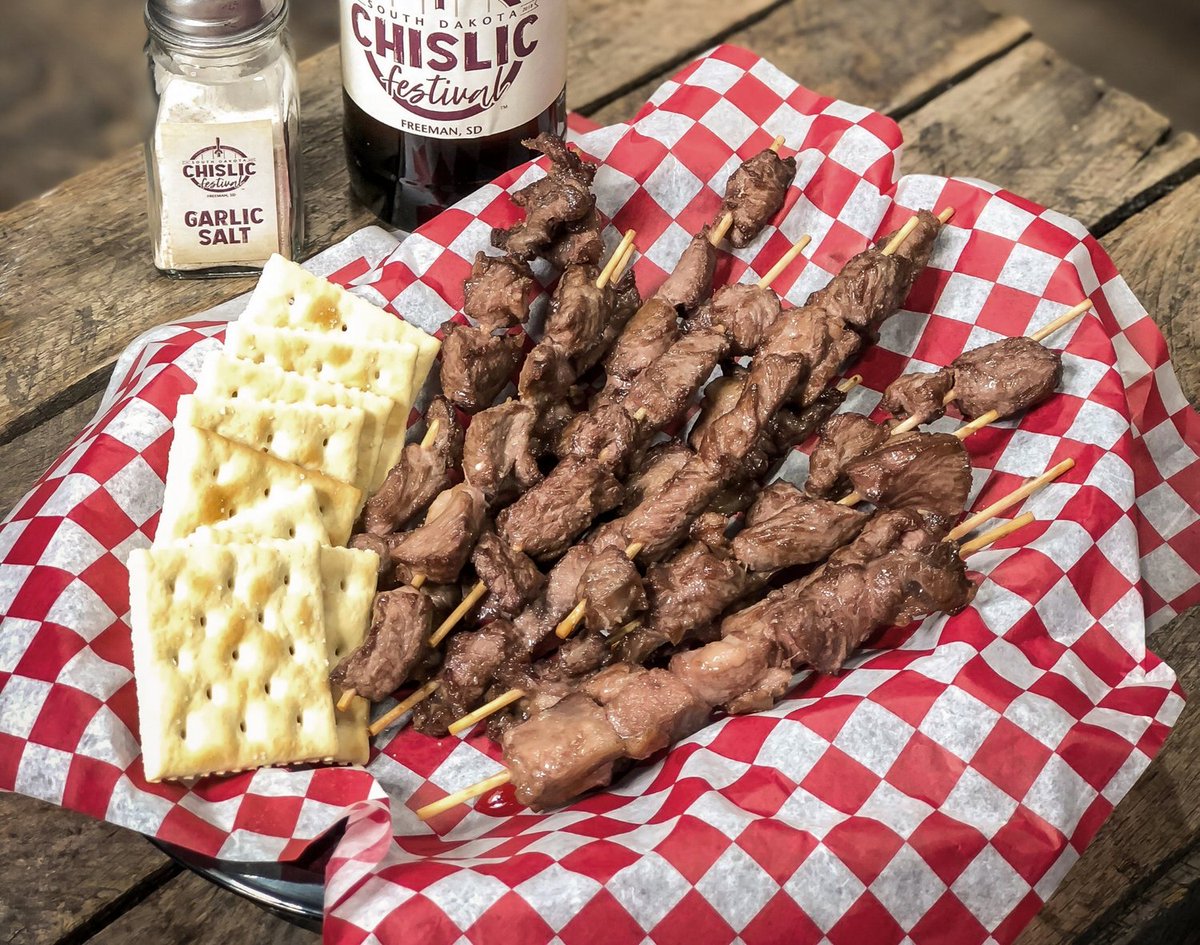 9. TENNESSEE - NASHVILLE HOT CHICKEN
The people of Nashville have a secret with it comes to making hot chicken. They baste the protein with a spicy paste which consists of lard and cayenne pepper. Afterward, they add the breading, and many love to eat them with a bit of bread on the side and pickles.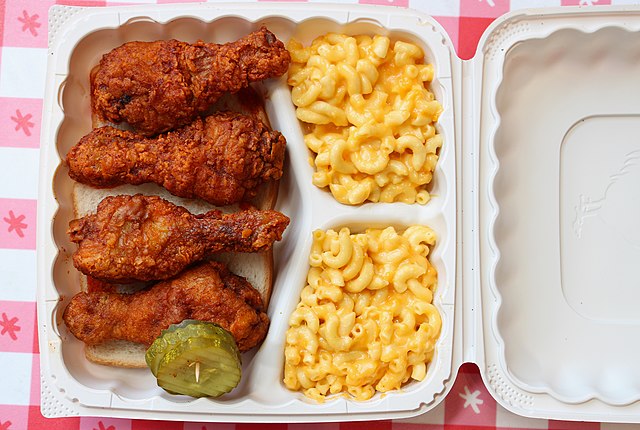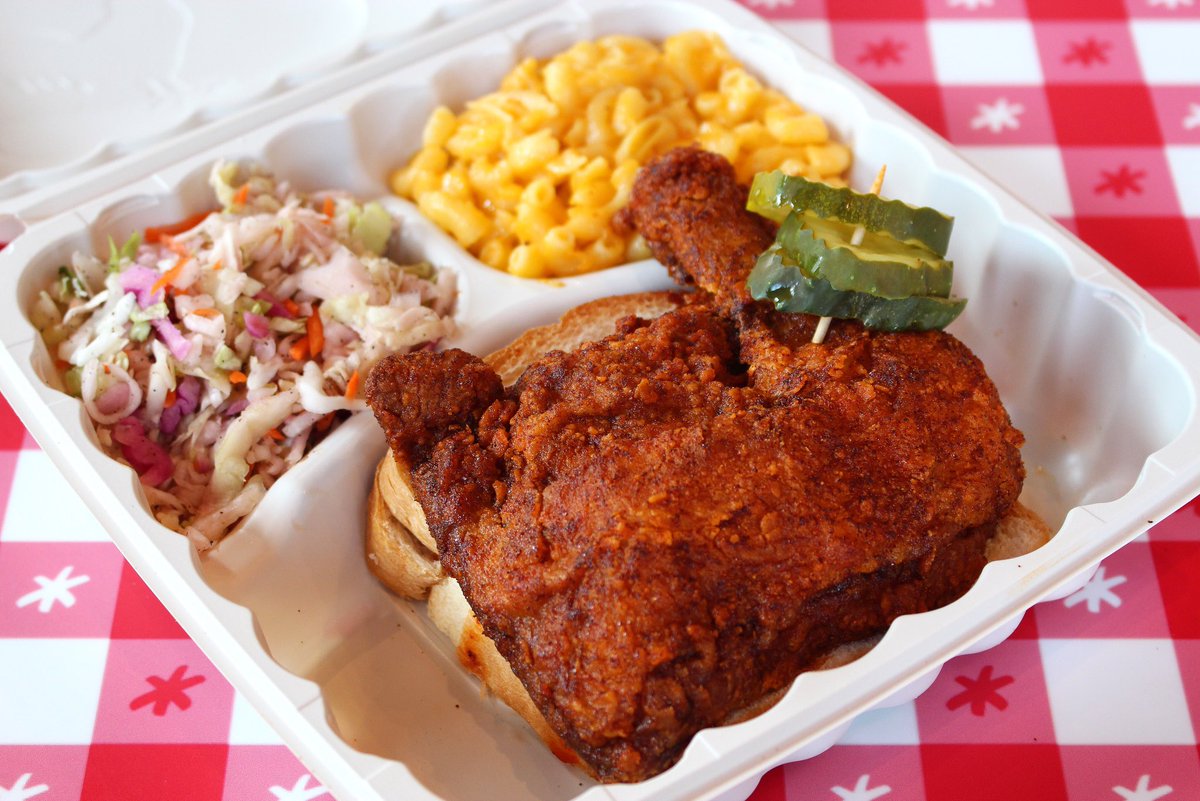 8. TEXAS - CHICKEN FRIED STEAK
Anything fried is a huge part of the Lone Star State culture as well as its famous steaks. All you need for this dish is to pound a piece of meat and batter it in an egg and flour mixture. You can deep-fry it or on cook it on a skillet. But, the creamy gravy on top is a must!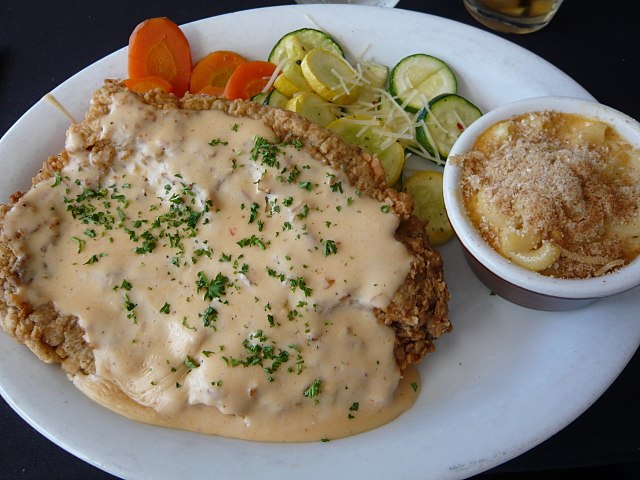 7. UTAH - ARTISANAL CHOCOLATE
Utah is famous for making artisanal chocolate, and it's actually the birthplace of more than 300 craft chocolates, and there are eight bean-to-bar chocolatiers.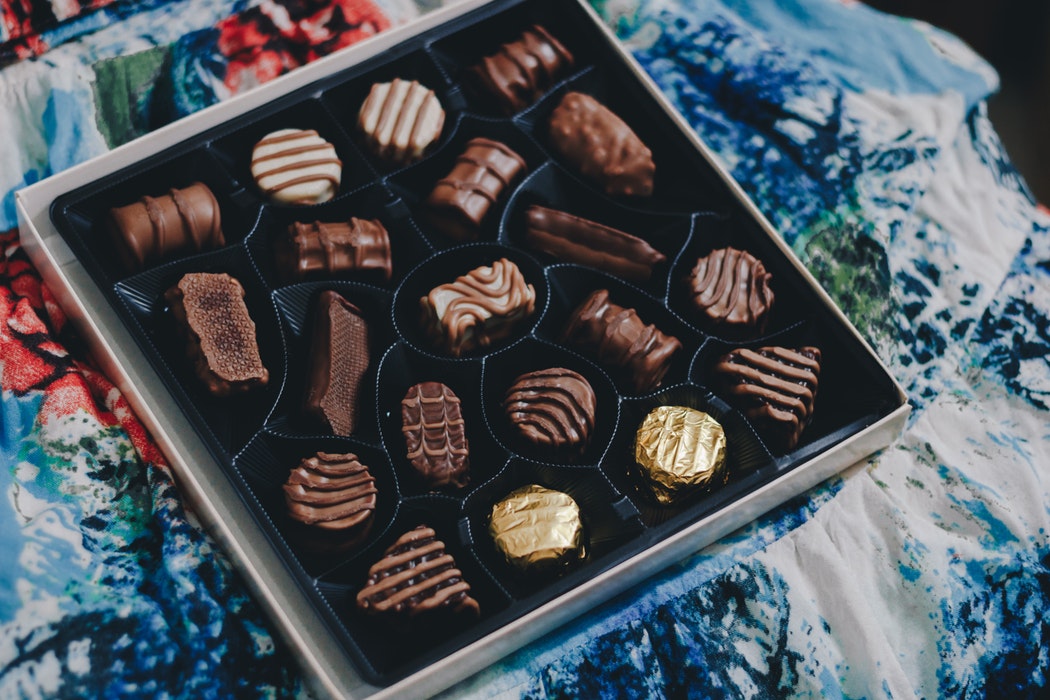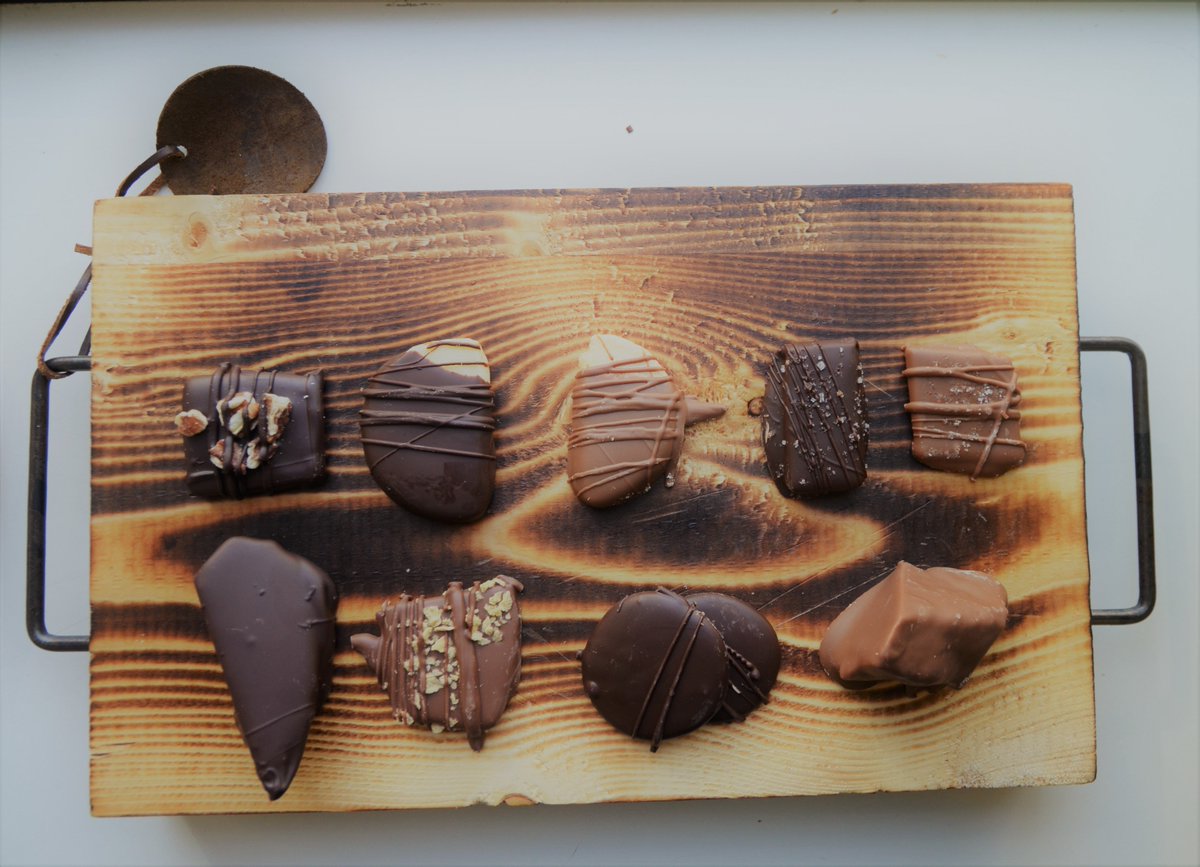 6. VERMONT - CHEDDAR CHEESE APPLE PIE
Vermont is mainly known for craft beer, pizza, and maple syrup, but also cheddar cheese. In the 1600s, they started adding the cheese on apple pie to match the sweet taste of the apples with a bit of sharpness.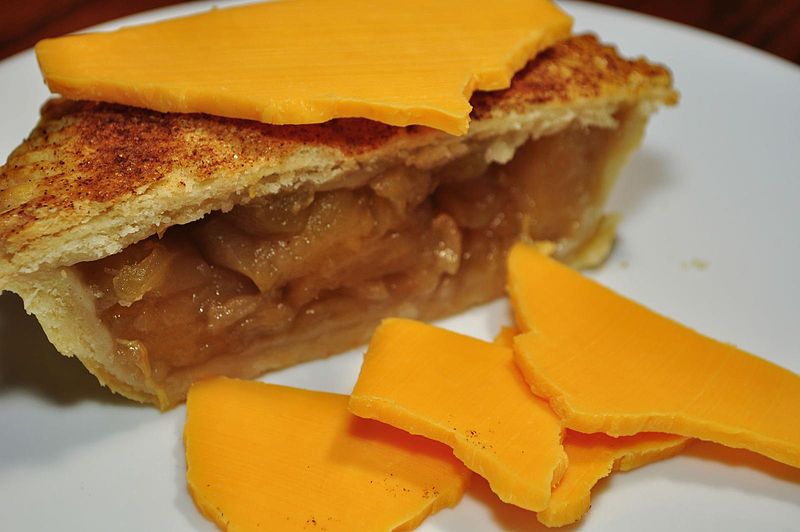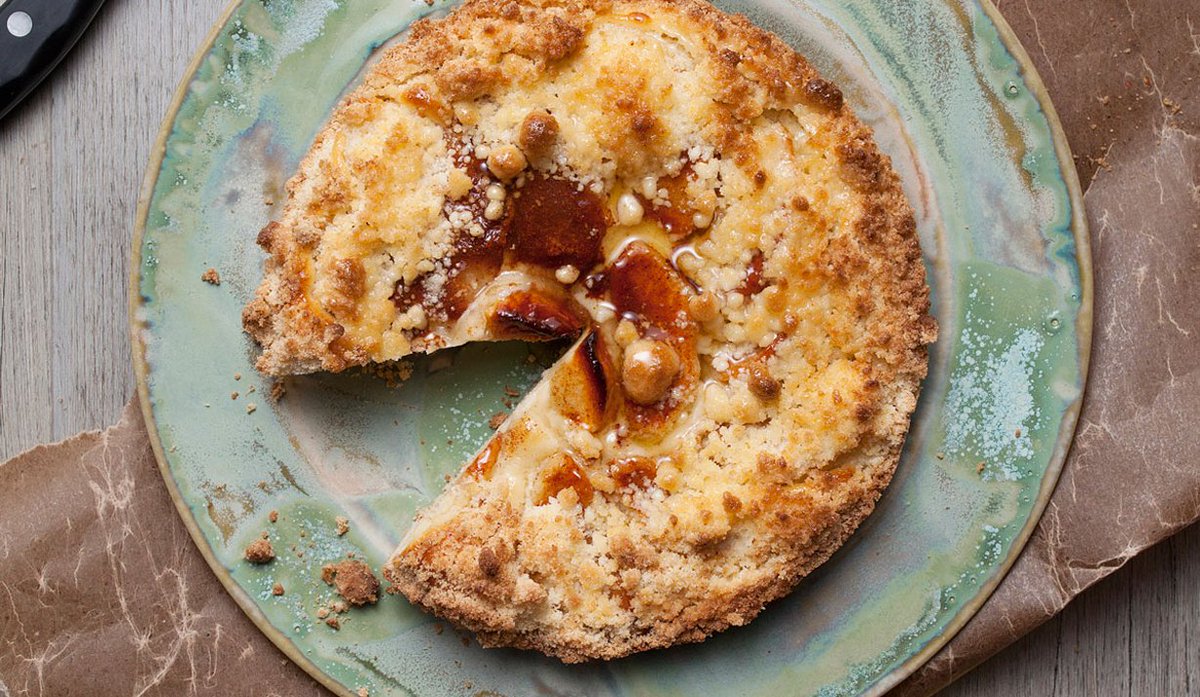 5. VIRGINIA - OLD DOMINION HAM BISCUITS
Virginia's country ham is something any visitor has to try, but they also add pieces to their biscuits along with butter, poppy seeds, Worcestershire sauce, condiments, and onions.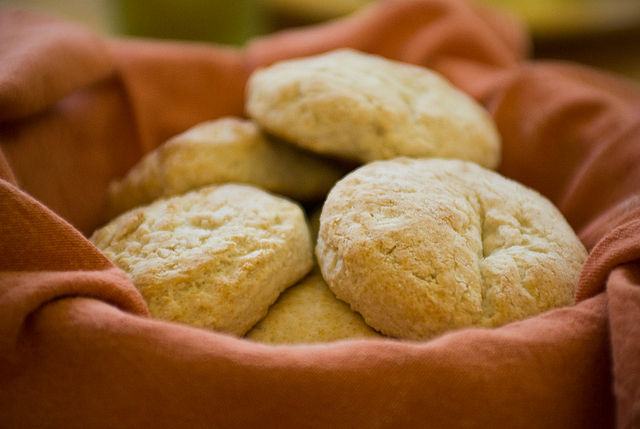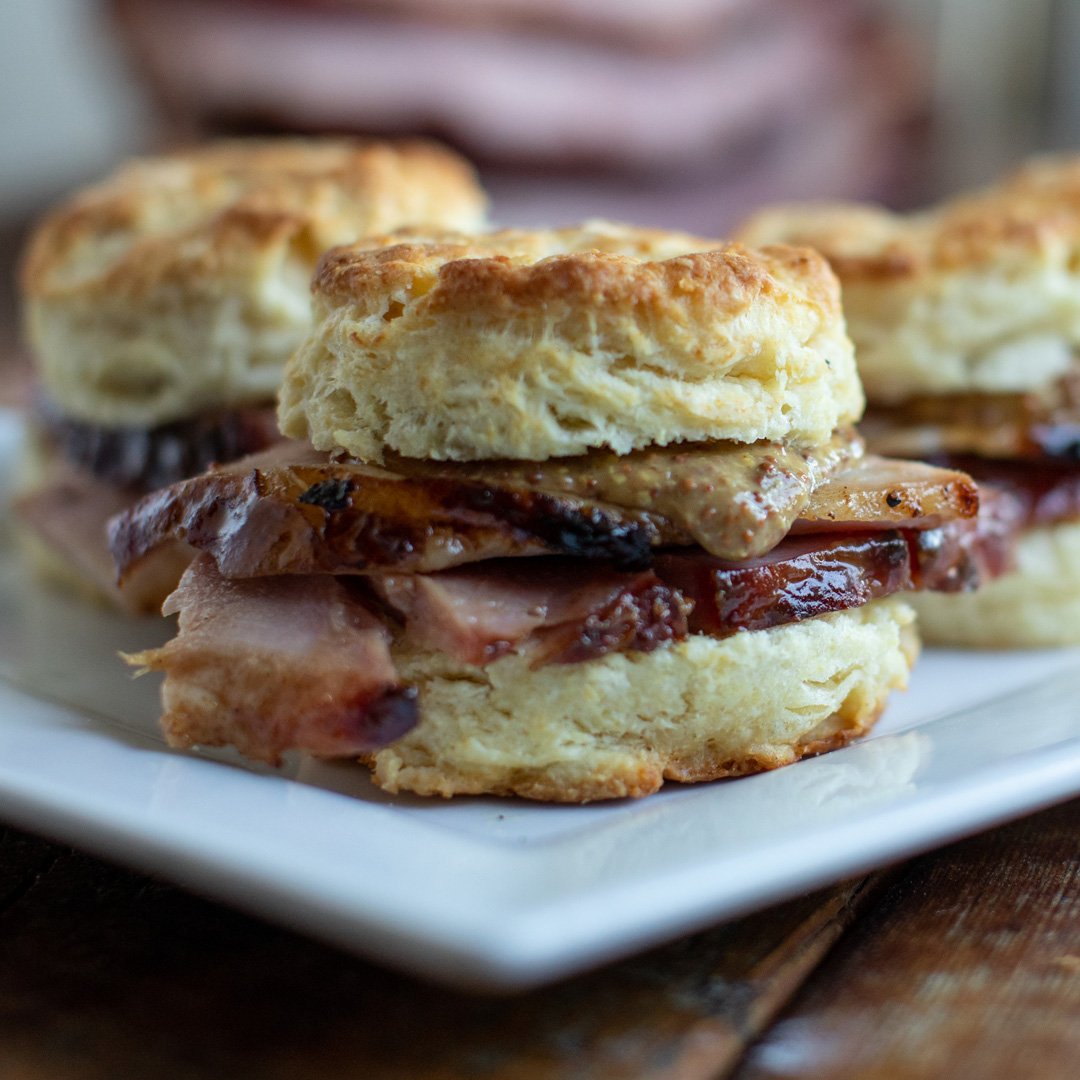 4. WASHINGTON - CEDAR PLANK SALMON
The people of the Pacific Northwest cook their fish on cedar planks, and the wild salmon is a staple of Washington. This technique allows the protein to absorb the flavor of the wood, which perfectly complements the salty taste of salmon.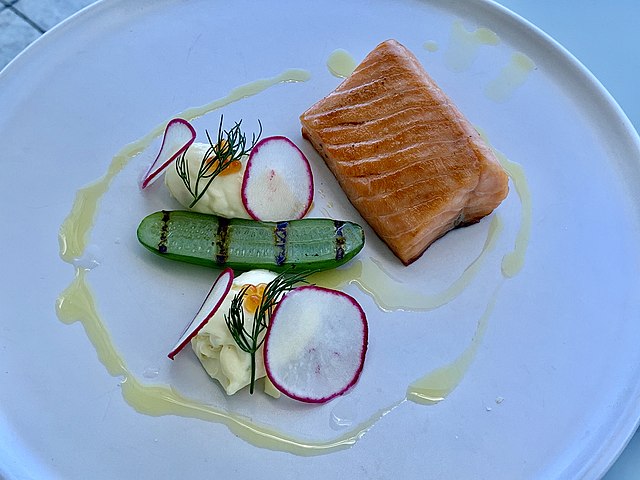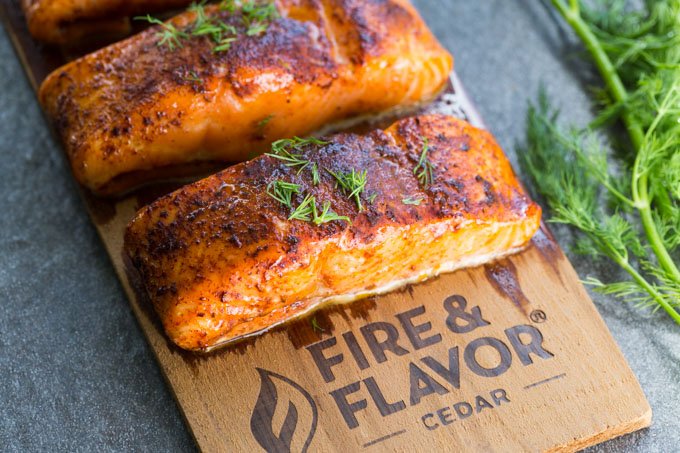 3. WEST VIRGINIA - PEPPERONI ROLLS
This particular dish is perfect for takeout as it doesn't take much to prepare it. It was most popular among coal miners that took them for their lunch breaks. They don't need to be refrigerated and can be described as stuffed pizzas full with pepperoni, mozzarella cheese, and soft dough.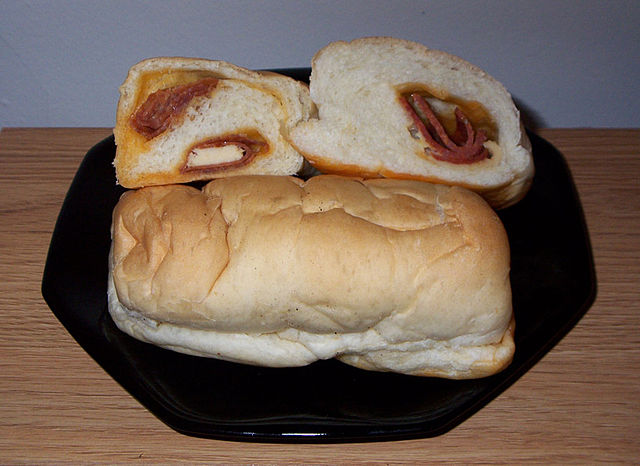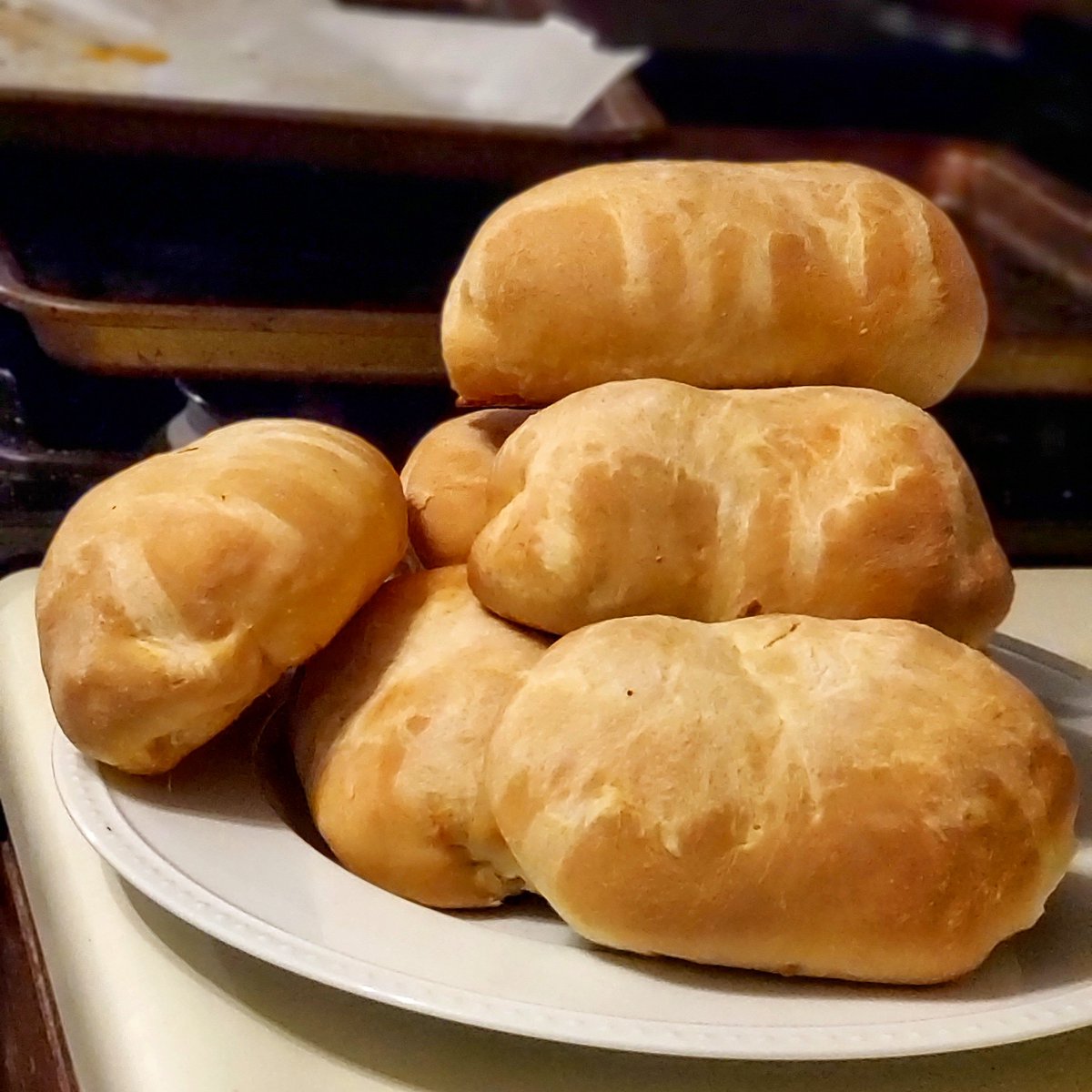 2. WISCONSIN – BRATWURST
Wisconsin also has strong German roots, and their culture can be found in many of their recipes. Bratwursts are German sausages, which consist of meat, onion, caraway seeds, pepper, mustard seeds, nutmeg, and coriander.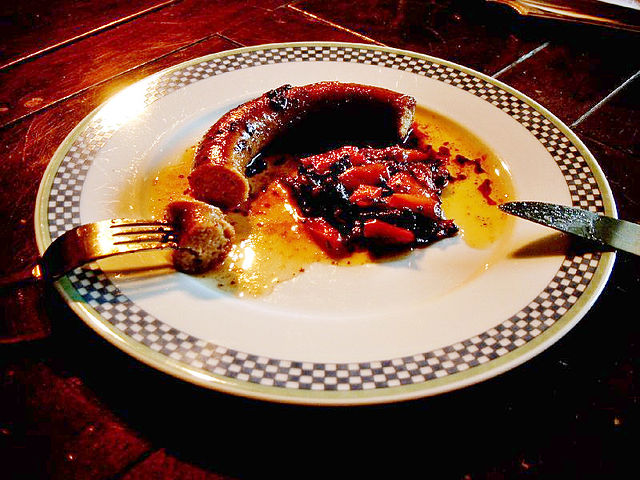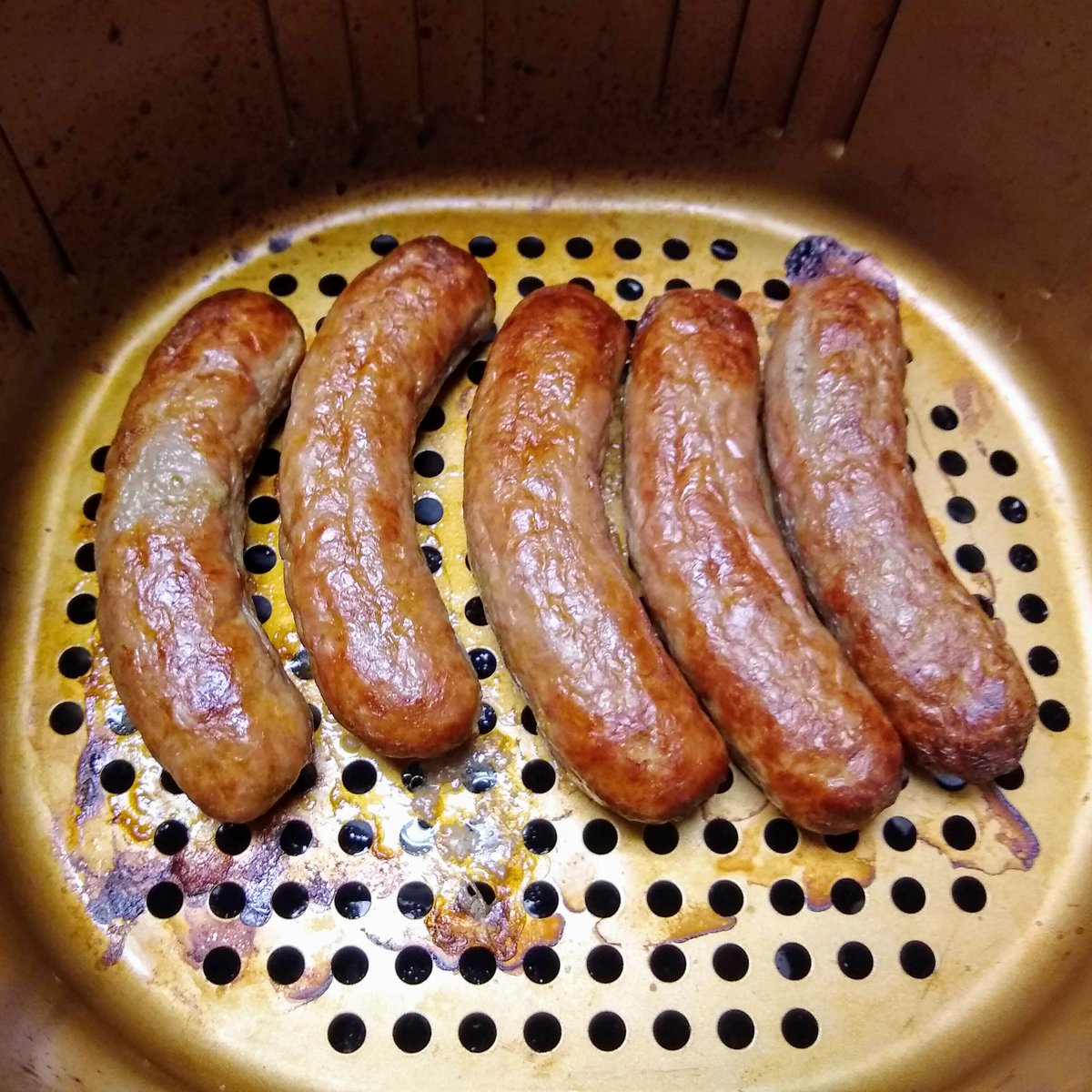 1. WYOMING - BISON MEATBALLS
Wyoming has more Bison than cows similarly to Montana. Therefore, people use them for protein but it has less cholesterol. Montana is famous for the burgers, but Wyoming leans toward meatballs. They season the dish with garlic, thyme, black pepper, and sea salt.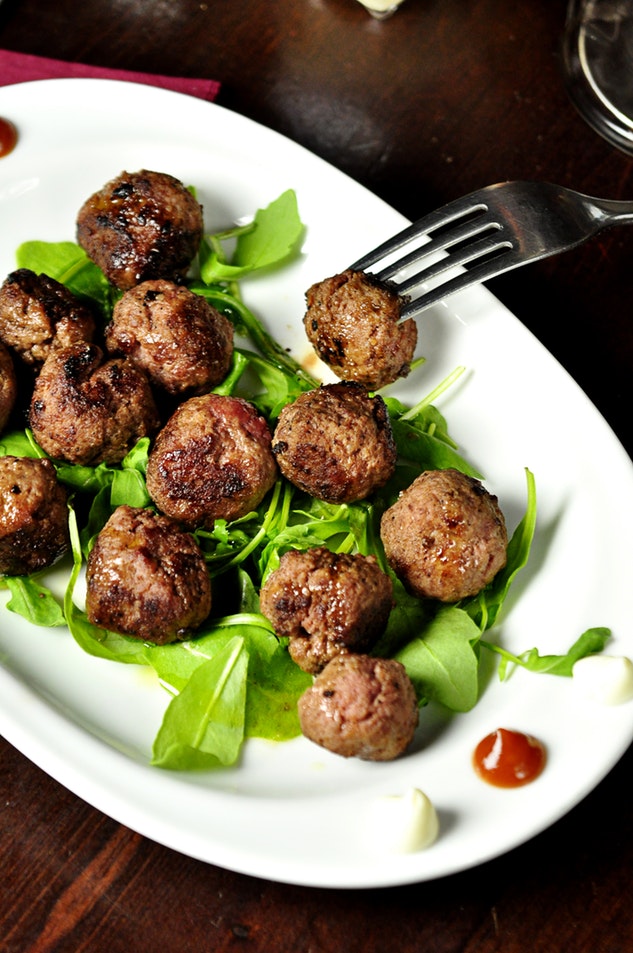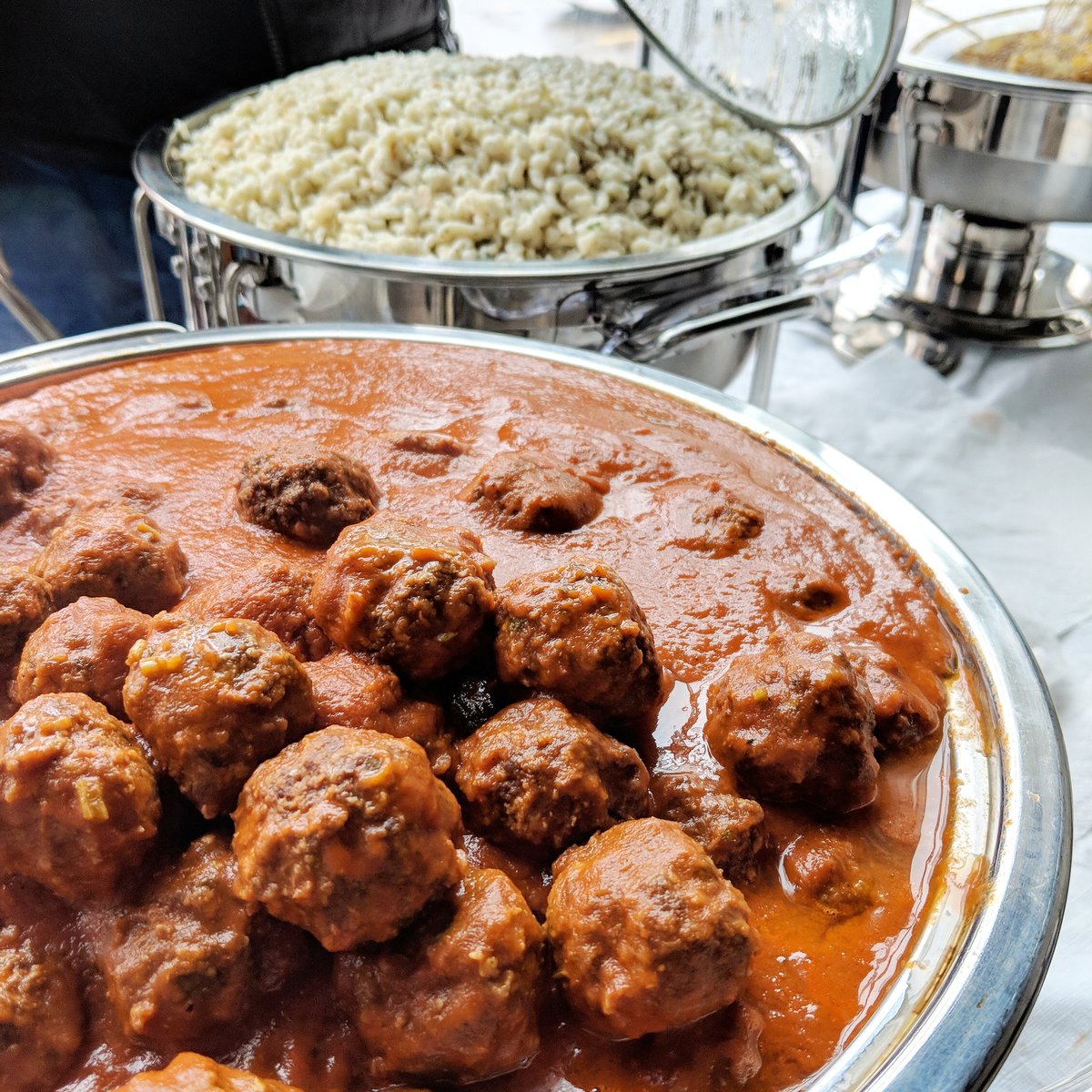 It is incredible how many different cultures influenced these dishes. Let us know which one is your favorite. If you liked this article, share it with your friends who love to travel and try diverse cuisines. See next time!
Source: Eat This
Related: