Princess Diana and LGBTQ+ Community: How Things Could Have Turned Out
Without a doubt, Princess Diana was a devoted royal with interest in philanthropic causes. Through her influence and power, she managed to draw attention to essential matters in her time, such as human rights and cancer. She was definitely the People's Princess, so no wonder why she earned that title. 
She became the beloved royal of the poor and the rich, the black and the white. But was she the Princess of the LGBTQ+ community? Would a member of the old-fashioned British Royal Family join the celebrations of Pride Month? With the arrival of June, we will consider some aspects of Lady Di's legacy that could help us answer those questions. So let's get the ball rolling!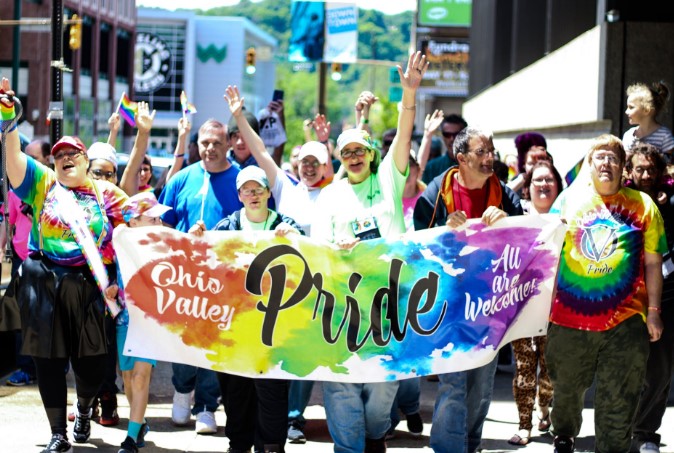 WHAT IS THE GAY PRIDE MONTH?
If you're not familiar with Gay Pride, let us explain to you briefly what this is and why is celebrated in June. In a nutshell, gay pride is a combination of various events that the LGBTQ+ community worldwide (Lesbian, Gay, Bisexual, Transgender, and Queer) hold during June as a manner to celebrate and recognize its influence and contributions. 
But why June and not any other month of the year? The decision was based on the Stonewall Riots that happened in 1969 in Manhattan, New York. These events were the tipping point for the Gat Liberation Movement in the USA, according to The Library of Congress.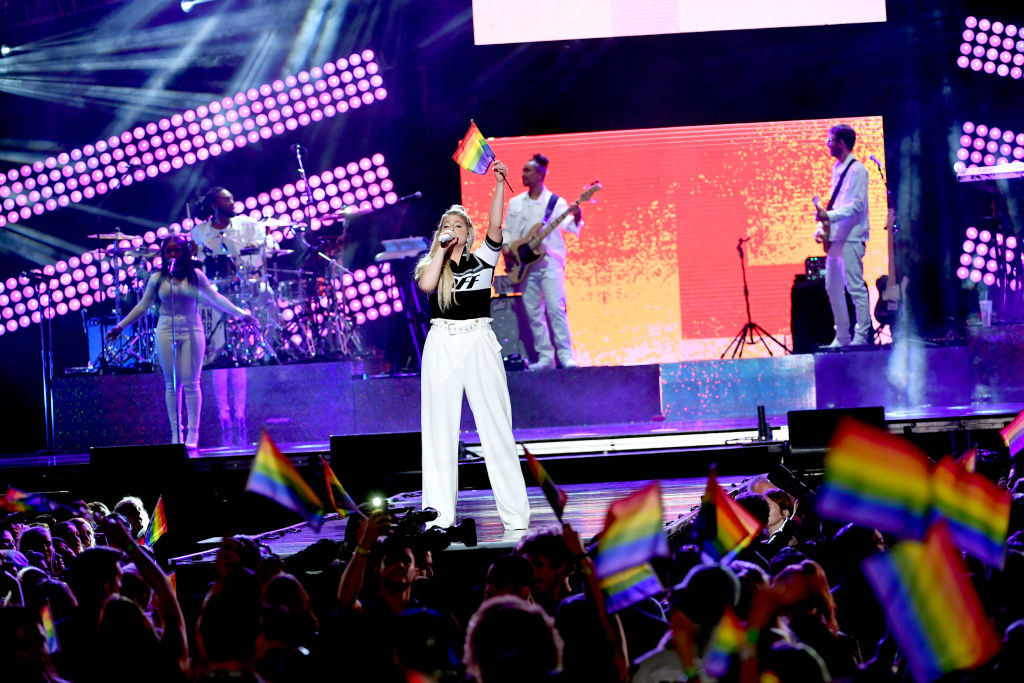 Today, the community honors the momentous occurrence with street parties, poetry readings, festivals, concerts, workshops, parades, and picnics, as per Awareness Days. These events attract millions worldwide and are fully covered by the media. 
Besides parades and picnics, gay people seize the opportunity to protest peacefully and raise awareness about the issues this community still faces in our era. An example of this is the well-known The New York Pride Parade, a massive march with around 500,000 participants.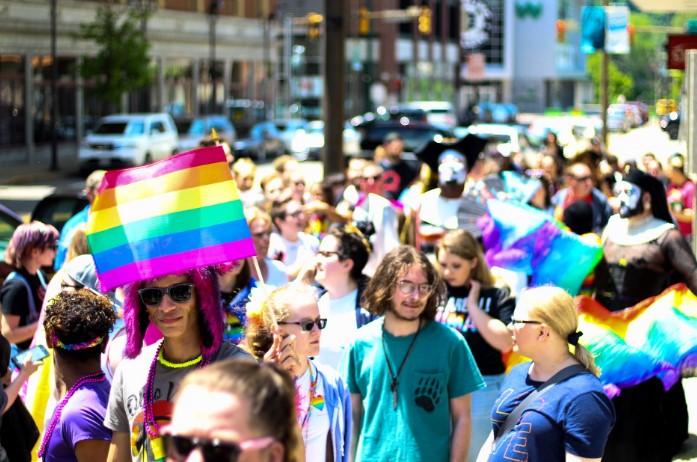 SOCIETY HAD A DIFFERENT PERSPECTIVE
Nowadays, tolerance and recognition of LGBTQ+ people are well-established, but back in the days when Diana was a working royal, society was not very open to this population. Although there were some achievements such as Section 28 that affected Wales, Scotland, and England, gay people were trying to be heard.
The hodgepodge of people was seen as a group mere diseased deviants that their own families and the society in general rejected. And among discontent and repudiation, we find Princess Diana. In a way, she had some things in common with homosexuals. She was a female royal desperately trying to find a place in a family that consistently rejected her and didn't allow her to be herself.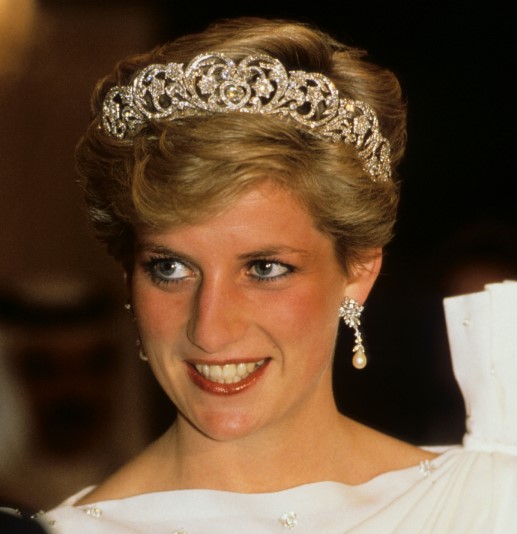 THE GAY ICON
It is not a surprise that Lady Di unwittingly became a figure for this community. But it was not only for what she was but also for what she did. As the Independent explained, Diana was willing and literally touched patients with AIDS, when no one else at that time would.
In 1987, people thought the disease could be transmitted by physical contact. But when the female royal visited patients at a unit at London Middlesex Hospital, she hugged them and shook hands without gloves. There are event photos of the People's Princess cuddling and comforting a terminally ill gay man.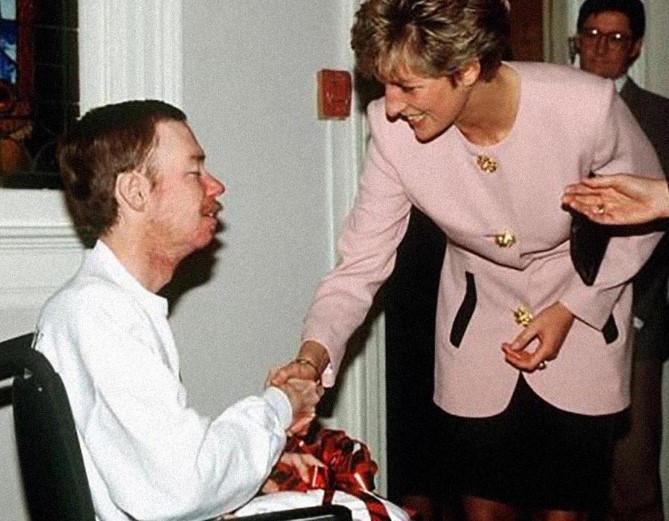 This reminded  "the people of Great Britain that their 'untouchable' sons deserved to be loved as they left us, not abandoned in their hour of need," said the source. With tenacity and determination, the beloved royal gave several speeches about the matter and had numerous appearances in clinics and institutions dealing with AIDS. 
SOME CONTROVERSIAL FRIENDS
But Prince Charles' former wife went beyond all that. Even though she had to choose her friends carefully to avoid bad press, some of Diana's confidantes were, in fact, gay men. Does the name Freddie Mercury ring the bell? Of course, the singer was the leader of the legendary band Queen.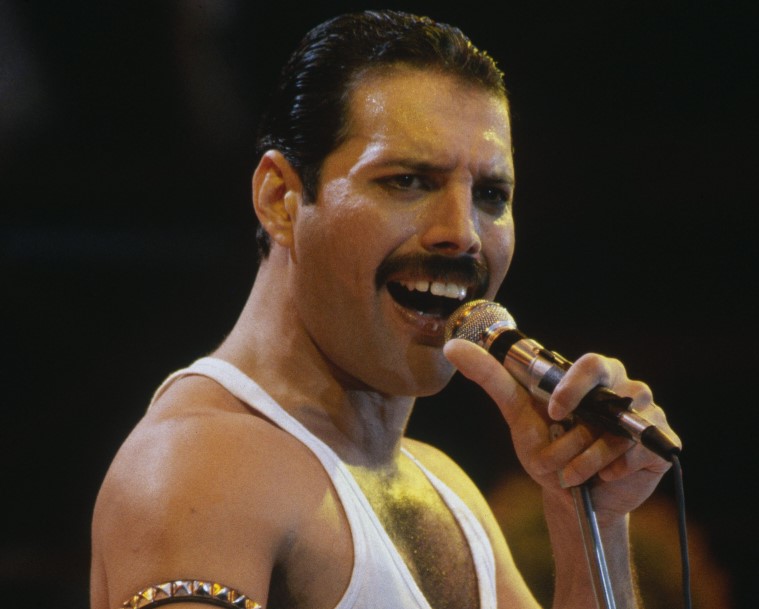 The Princess and the rock singer met through a friend in common, Brazilian comedian Cleo Rocos. Actually, nobody knew about their intimacy until 2013 when the comedy actress published her memoirs. Apparently, Rocos, Mercury, and Spencer enjoyed a night laughing, drinking, and watching 'Golden Years.'
Pop Sugar also reported the famous excursion Diana had with the rock legend. The memoirs unveiled a time when the group of friends dressed in drag and sneaked in the Royal Vauxhall Tavern, one of the most iconic gay bars in London.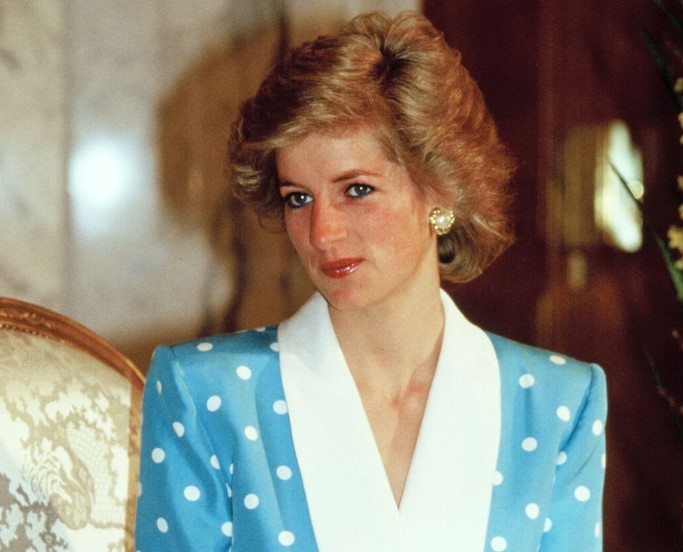 Lady Di managed to camouflage herself, making people at the bar believe she was a gay man looking for a match. Reportedly, that night was the beginning of an amicable relationship between Di and Freddie that lasted a couple of years, although there are no other reports of mischiefs at a gay bar!
The bond only broke with until the singer's demise in 1991 due to AIDS. Diana must have felt deeply affected by Freddie's death. But despite the grief, the passing certainly served as a trigger for the Princess' tireless fight against the illness.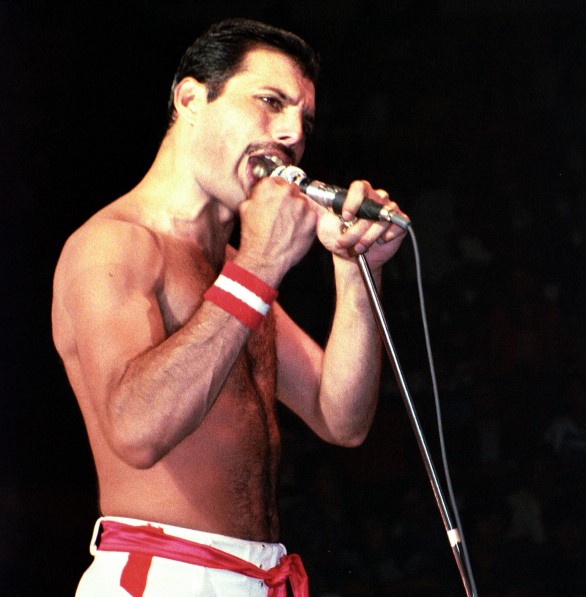 The Queen of Hearts became the patron of the solidarity organization National AIDS Trust (NAT), a movement aiming at fighting against this terrible pathology and its prevention. She continued supporting this cause and many others until she lost her life in a tragic car crash in Paris, only six years after Freddie Mercury's death.
THERE ARE MANY OTHER EXAMPLES
One of the last public appearances of Diana was at the funeral of fashion designer Gianni Versace, who reportedly was her friend as well, as per the Independent. Besides, the source noted Sir Elton Jhon was a longtime friend. Everybody remembers him eulogizing Lady Di during her funeral with a remake of 'Candle in the Wind.'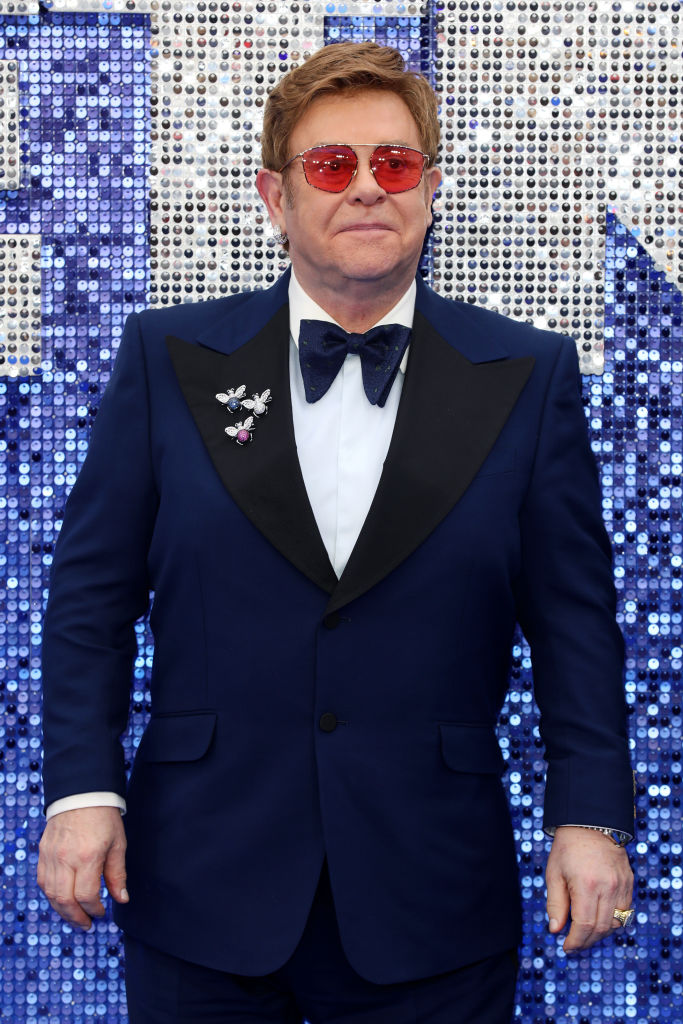 OVER TWO DECADES LATER, SHE'S STILL LEAVING A MARK 
There is no doubt that Diana's attitude toward the LGBTQ+ community was exceptionally remarkable as she opened a door that was previously closed. She did her bit to widen social acceptance and change the narrative around homosexuals by showing they were not pariahs but people who needed and deserved inclusion. 
And more than two decades after Diana's passing, we are reminded of her fight for the rights of this community. Only a couple of days ago, Duke Harry and Duchess Meghan posted a collage on their Instagram account to support Pride Month.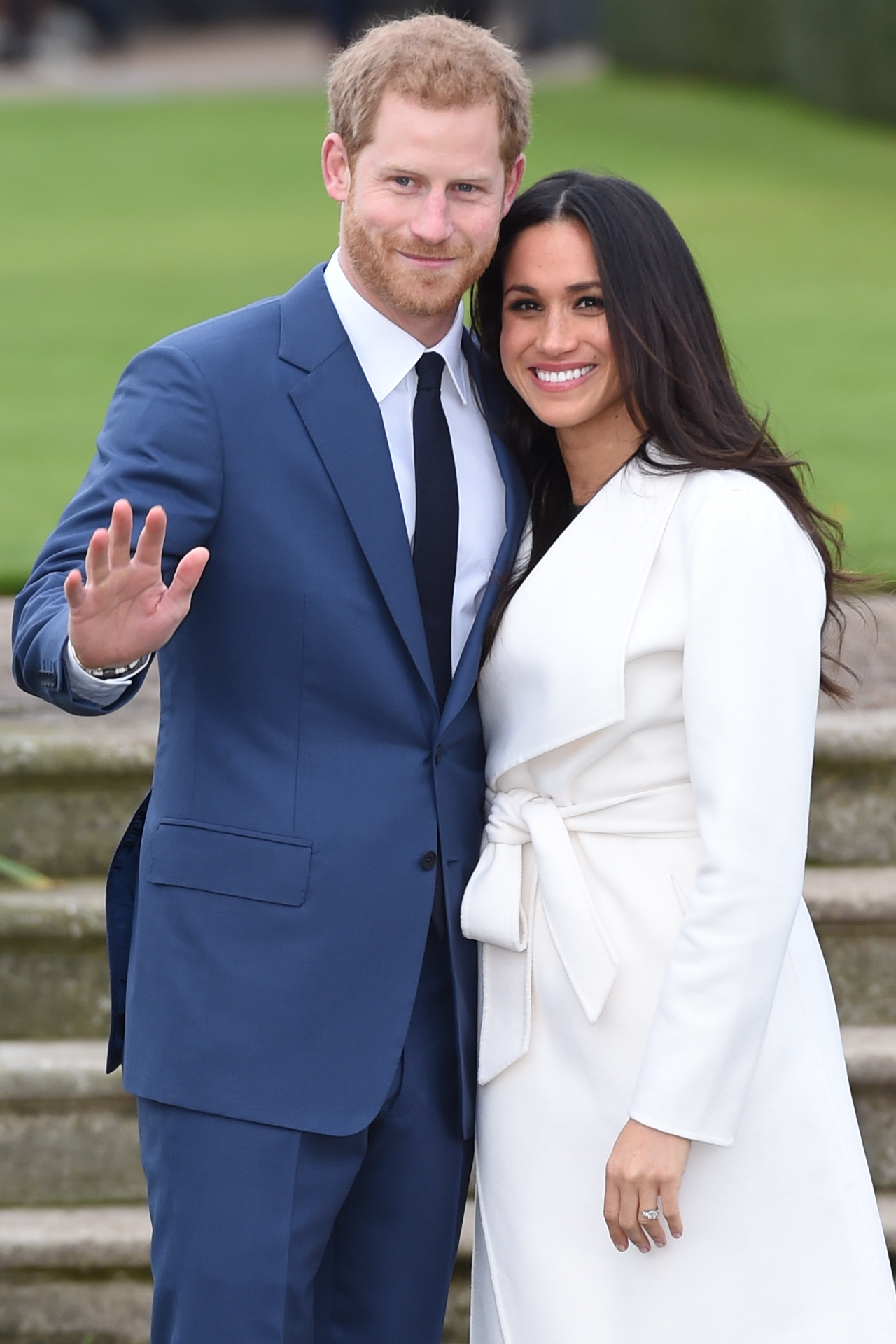 Along with the photomontage, the new parents included the following caption stating that they would continue with their tradition of rotating accounts based on the causes that matter to them. Another part of the message read: 
"For the month of June we "proudly" shine a light on PRIDE. This month we pay tribute to the accounts supporting the LGBTQ+ community - those young and old, their families and friends, accounts that reflect on the past and are hopeful for a deservedly more inclusive future. We stand with you and support you ?." 
AN INTRIGUING DETAIL
The post comprised many photos, including some by the artist Ruben Guadalupe Marquez. But the one that definitely caught our attention was a snap of Princess Diana with an AIDS patient. The picture was taken in October 1996 at The London Lighthouse, less than a year before her death. 
According to Harper's Bazaar, the memorable photograph "demonstrates how the late royal used her global platform to challenge the social stigma surrounding HIV and AIDS." So, going back to the question at the beginning of the article, it is hard to assert whether the People's Princess would have celebrated Gay Pride Month, but given the evidence, we'd love to think that the answer is a resounding yes.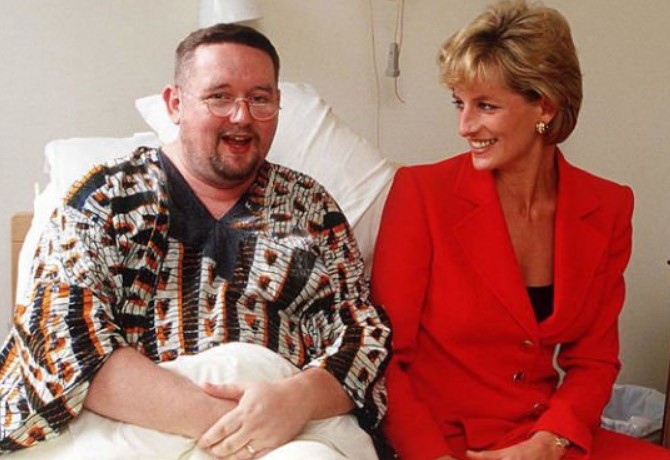 Do you agree with us? Share your thoughts in the comment section down below. But don't go too far! You can keep on checking our website out and reading many more fantastic articles about the British Royal Family that we have for you! 
Source: CheatSheet, Awareness Days, The Library of Congress, Pop Sugar, Independent, Harper's Bazaar
Related: