The Reason For A Serious Reported Rift Between Prince Harry And Prince William Might Have Surfaced
Meghan Markle has been at the center of every rumored feud that's unfolded over the past year. From supposed tensions between Markle and Middleton to Meghan being the cause of an apparent feud between the prince brothers, all fingers ended up pointing to the Duchess.
But, how much of it is actually true? According to insiders, the real feud is between Prince William and Prince Harry. Apparently, there were many factors that caused their tense relationship - but the biggest issue? Meghan and Harry's relationship. But first, let's take a quick look at the truth behind the prince's relationship.
Prince Harry was slightly resentful of his older brother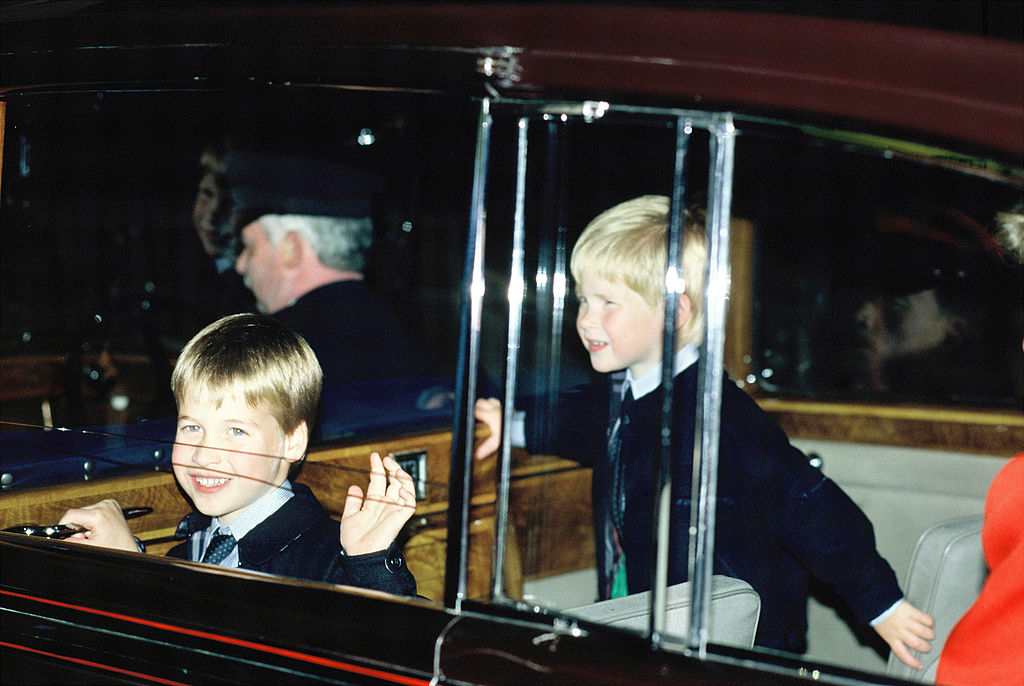 Although for many years the two brothers enjoyed a close relationship with each other, one royal author revealed that things between them weren't always that great. Apparently, a young Prince Harry felt "left out" and "upset" fairly often when he and William were growing up.
This was because Harry was "acutely aware of his position" of being third-in-line to the throne behind his older brother, and would often be "upset" that William received "more attention" from the Queen Mother.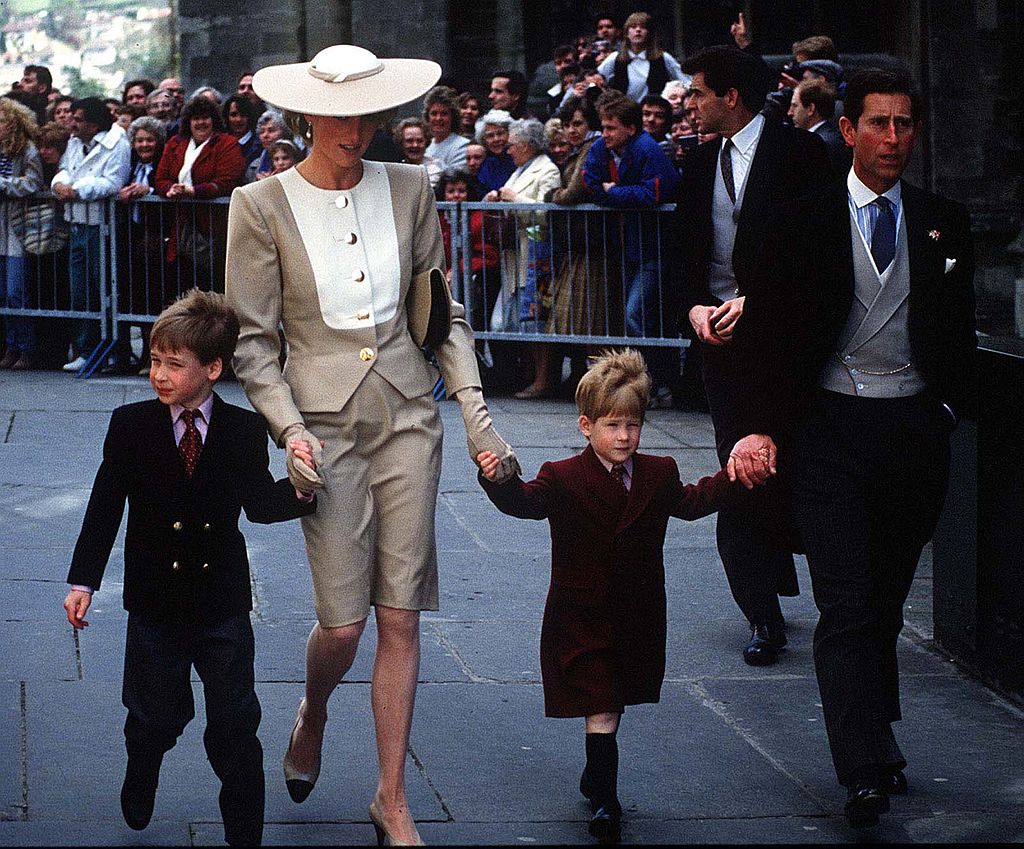 Katie Nicholl reported in her book, "Harry: Life, Loss and Love," how Simone Simmons, Princess Diana's close friend, revealed the truth about Prince Harry's experience growing up. Simmons reportedly said,
"I remember Harry complaining that when he and William were with the Queen Mother, that William was always the centre of attention.

William would be sitting next to the Queen Mother in a drawing room that dwarfed the pair of them, and Harry would be sitting at a distance from them keeping himself entertained.

He was particularly upset when, on one occasion, the butler brought sandwiches just for her and William."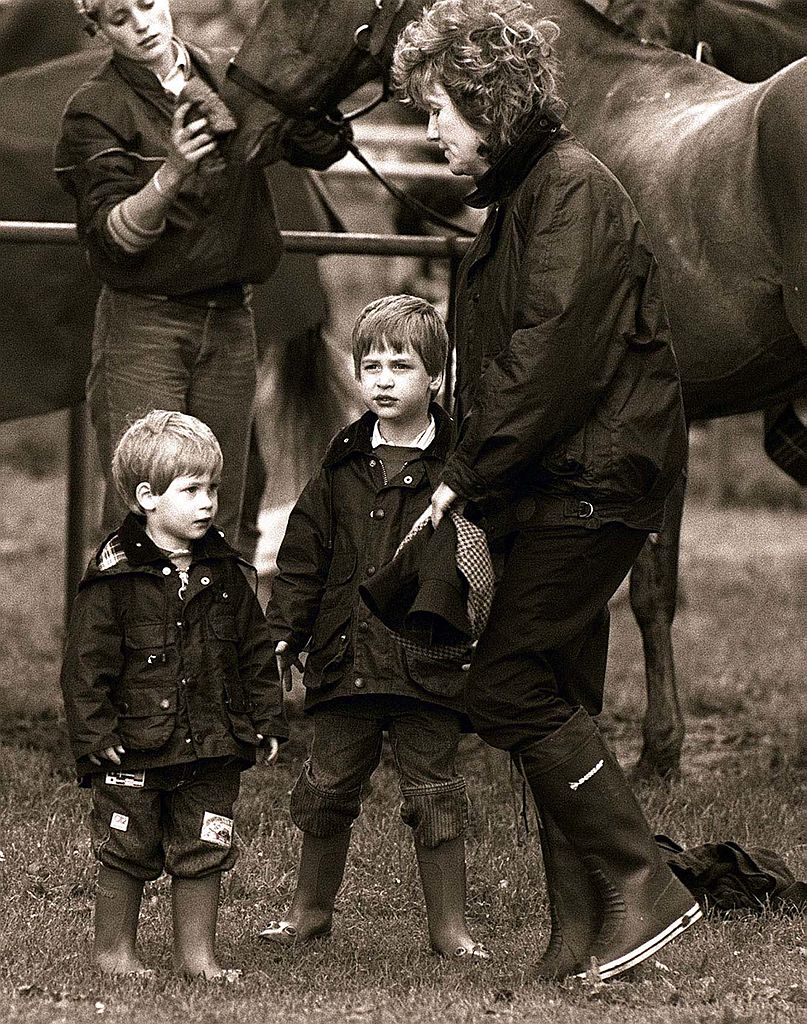 Nicholl also reported that Prince William would often make trips to visit the Queen Mother without his little brother:
"When they were little William would often be invited to Clarence House to see his great-grandmother without Harry. "'I'm off to see Gran Gran,' he would announce, leaving Harry to play alone in the nursery."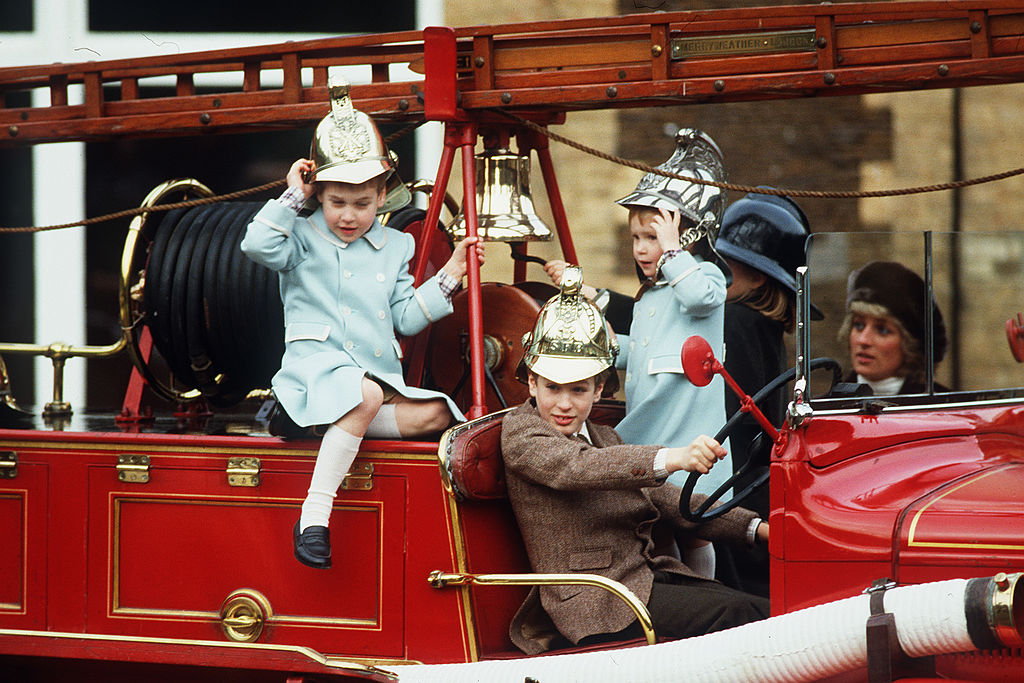 The author also claims that Diana was perfectly aware of how Prince Harry was feeling and "doted on him." She wrote, "Diana adored him, feeling especially protective towards Harry, given his position as the spare."
Prince William believed that Prince Harry and Meghan Markle were moving too fast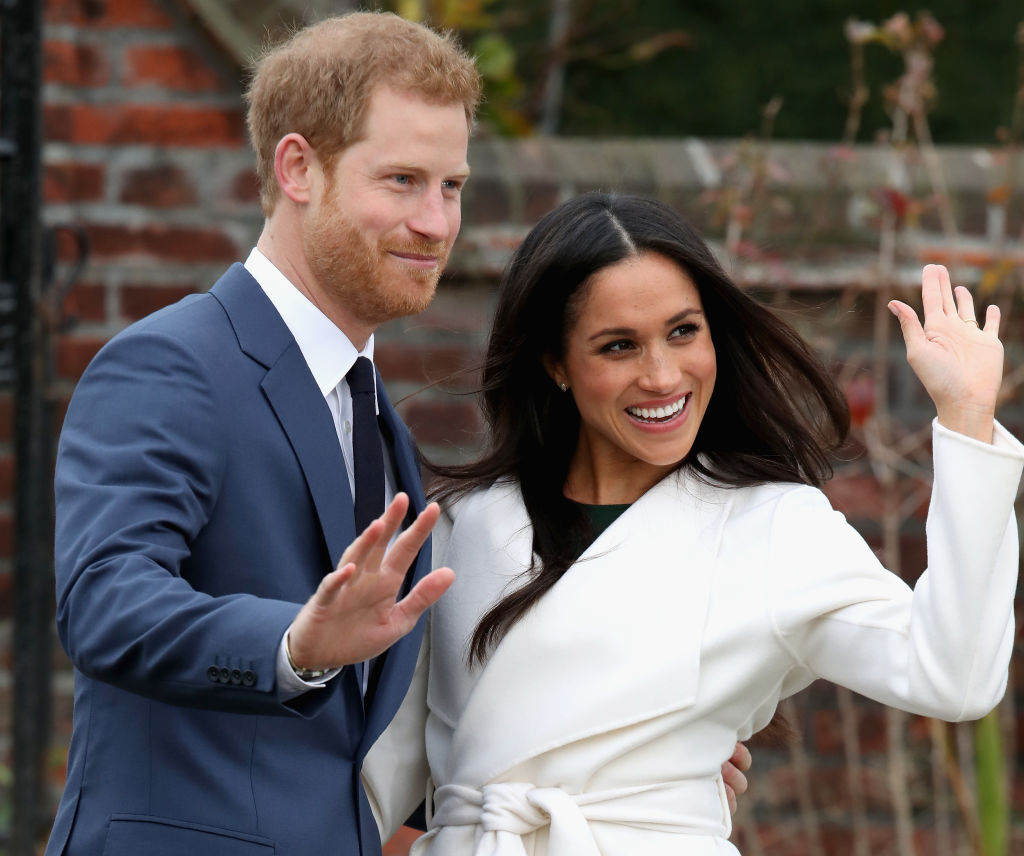 Despite all the feud rumors circling around Kate and Meghan, royal correspondent, Emily Andrews, stated that "it was the boys" who had been fighting over everything, starting from money to status. However, there was one thing that seemingly triggered their feud - which was Harry's relationship with Meghan. At the start of their relationship, William very obviously saw that things were serious, but he was concerned that they were moving too fast. This led to an unpleasant confrontation. Andrews told Yahoo's The Royal Box:
"Harry does wear his heart on his sleeve, and got very defensive of Meghan and took it completely the wrong way. He said to William something along the lines of 'You are trying to destroy this relationship before it has even started.'"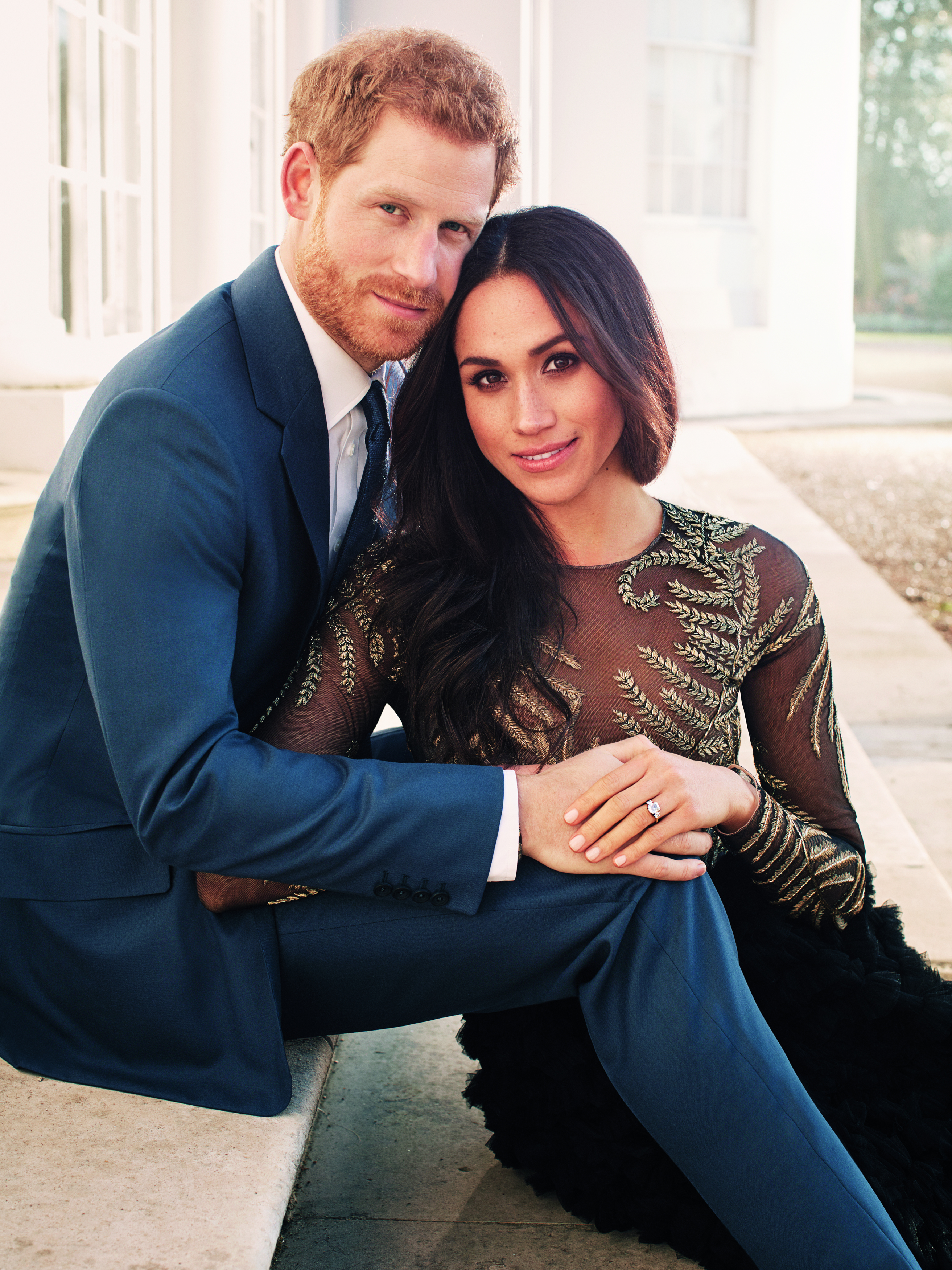 After this supposed confrontation, things became extremely hostile between the brothers. According to the expert, William and Harry "didn't see Kate and William personally for six months and they live on the same site at Kensington Palace." Although there could be a list of reasons why the two royal couples didn't end up crossing paths for six months, it seems very unlikely that they were able to avoid each other for that long.
"Somebody told me it was actually Meghan who had tried to make peace between Harry and William," said Mas. Andress. If there really is an ongoing feud, then we have to give the brothers some credit for doing such a great job at concealing it.
Both of the prince's royal duties have become very separate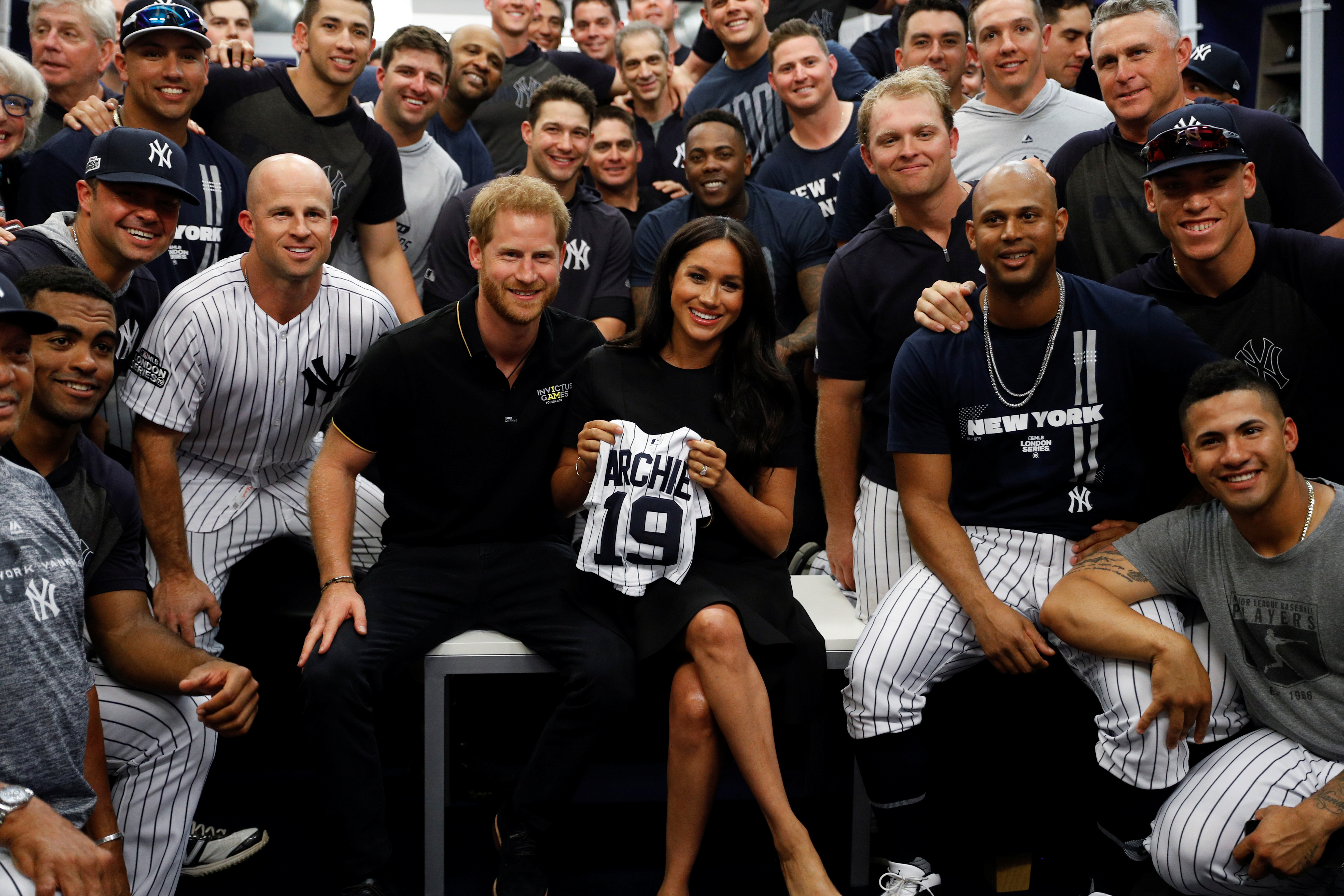 The only thing that William and Harry do together now is work on their partnership in numerous mental health initiatives. Aside from that, the brothers don't work together anymore on an official capacity. Of course, we'll see them attending family gatherings and services in order to mark important events, such as Remembrance Day. However, we won't be seeing them come together to royal engagements for business, other than for family obligations.
The distance between Prince William and Prince Harry will only keep growing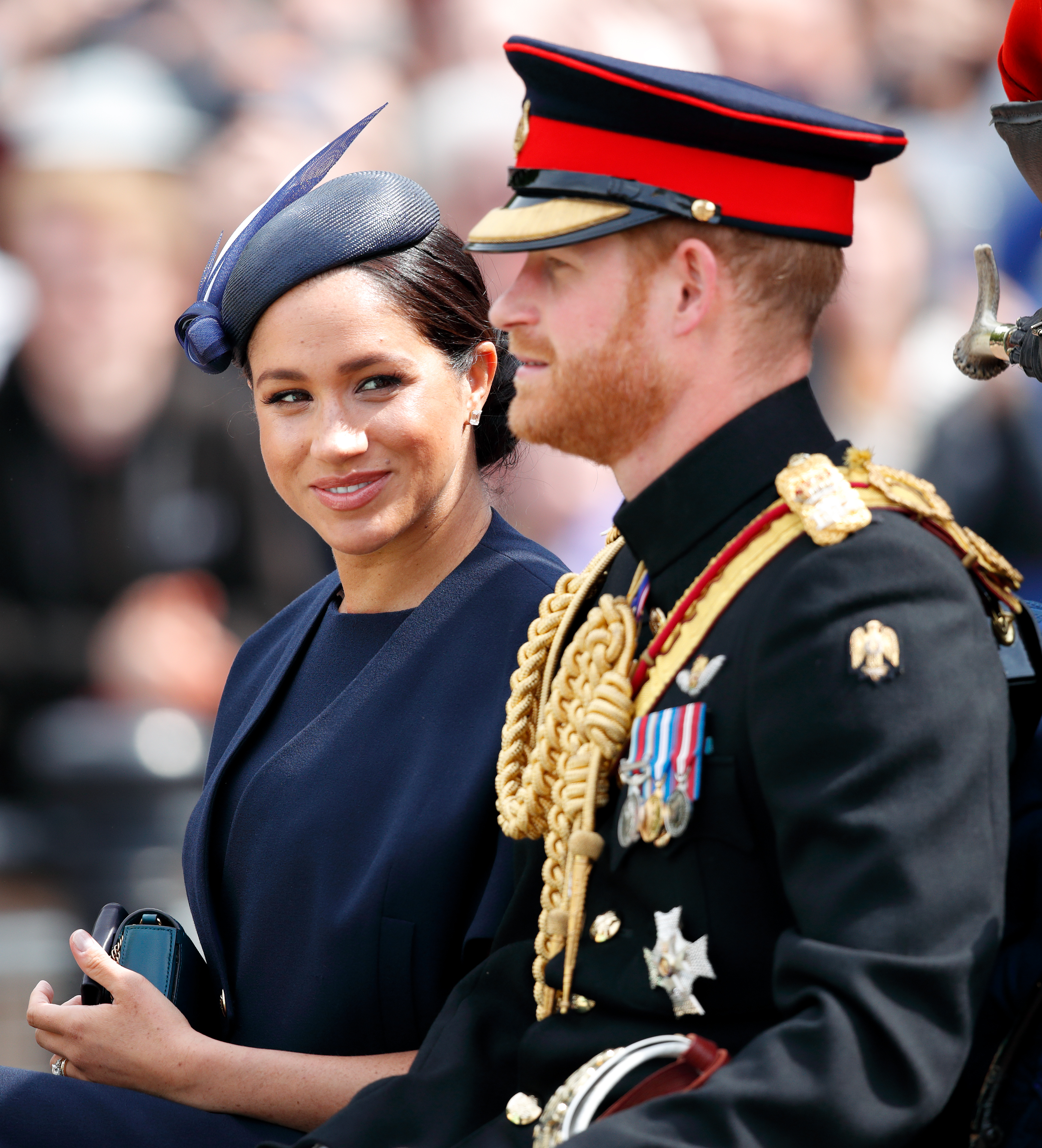 Unfortunately for those who hoped the brothers would mend their relationship to what it was before, the distance between them is more than likely to grow. With Prince William increasingly focusing his attention on his upcoming prominent royal within the family, the brothers will continue to drift apart. Their roles in the royal family are just becoming too different.
In addition to their different roles, rumors have spread that Prince Harry and Meghan Markle might be potentially moving to Africa. If this turns out to be true, the brothers will be separated not only by their royal duties but by countries as well.
Meghan Markle tried to mend things between the brothers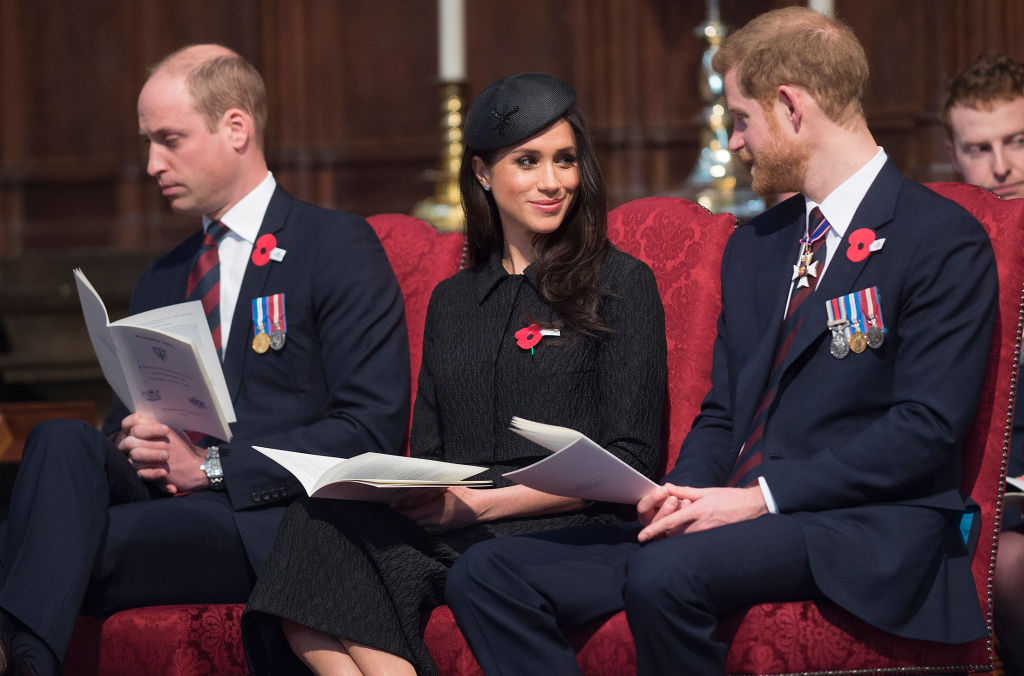 Although Meghan's been painted as the villain in these situations, the royal expert added that the Duchess supposedly tried to mend the relationship between the two princes. "Somebody told me it was actually Meghan who had tried to make peace between Harry and William," says Andrews.
However, it seems like time will eventually mend things between the royal couples. With Prince Harry and Meghan celebrating their first anniversary and welcoming their first royal baby, Archie Harrison, Harry and William are putting aside their differences. Although the press and media aren't letting them do so peacefully - every action and appearance of theirs is being scrutinized for signs of their relationship status.
The separation still continues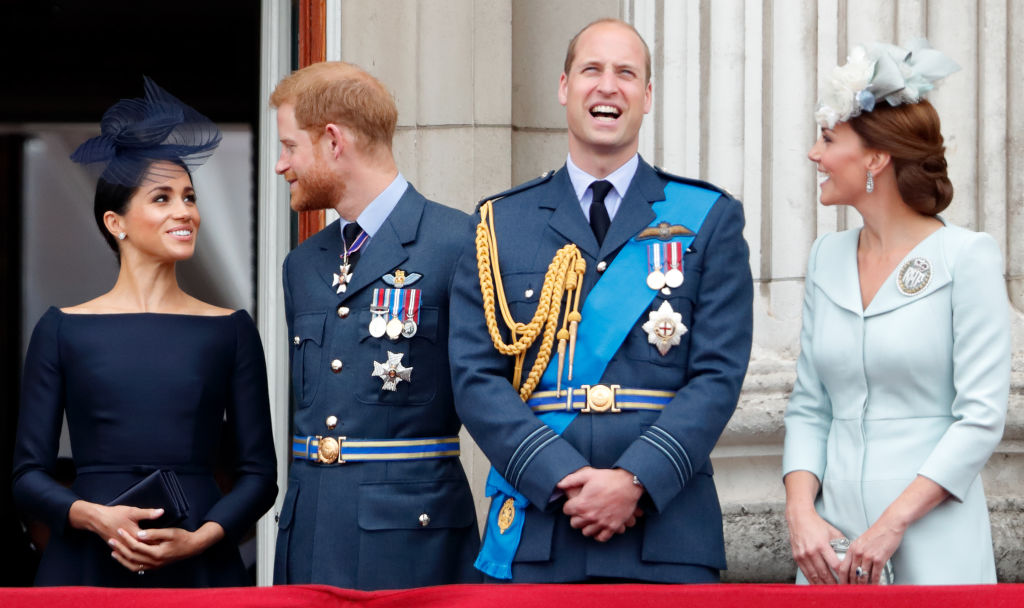 Fans know by now that the Duke and Duchess of Sussex made a big move from the palace to Frogmore Cottage at Windsor Castle. This, of course, sparked the feud rumors as well, but the couple is just simply looking for more privacy to raise baby Archie. And ever since becoming a mother, Meghan Markle has laid low.
Fans have been curious about the length of Meghan's maternity leave, and although it's not clear at the moment, we're expecting at least three months. Even though Prince Harry and Meghan will be attending the Trooping the Colour celebrations with the rest of the royal family members, the Sussexes are still breaking away and doing their own thing.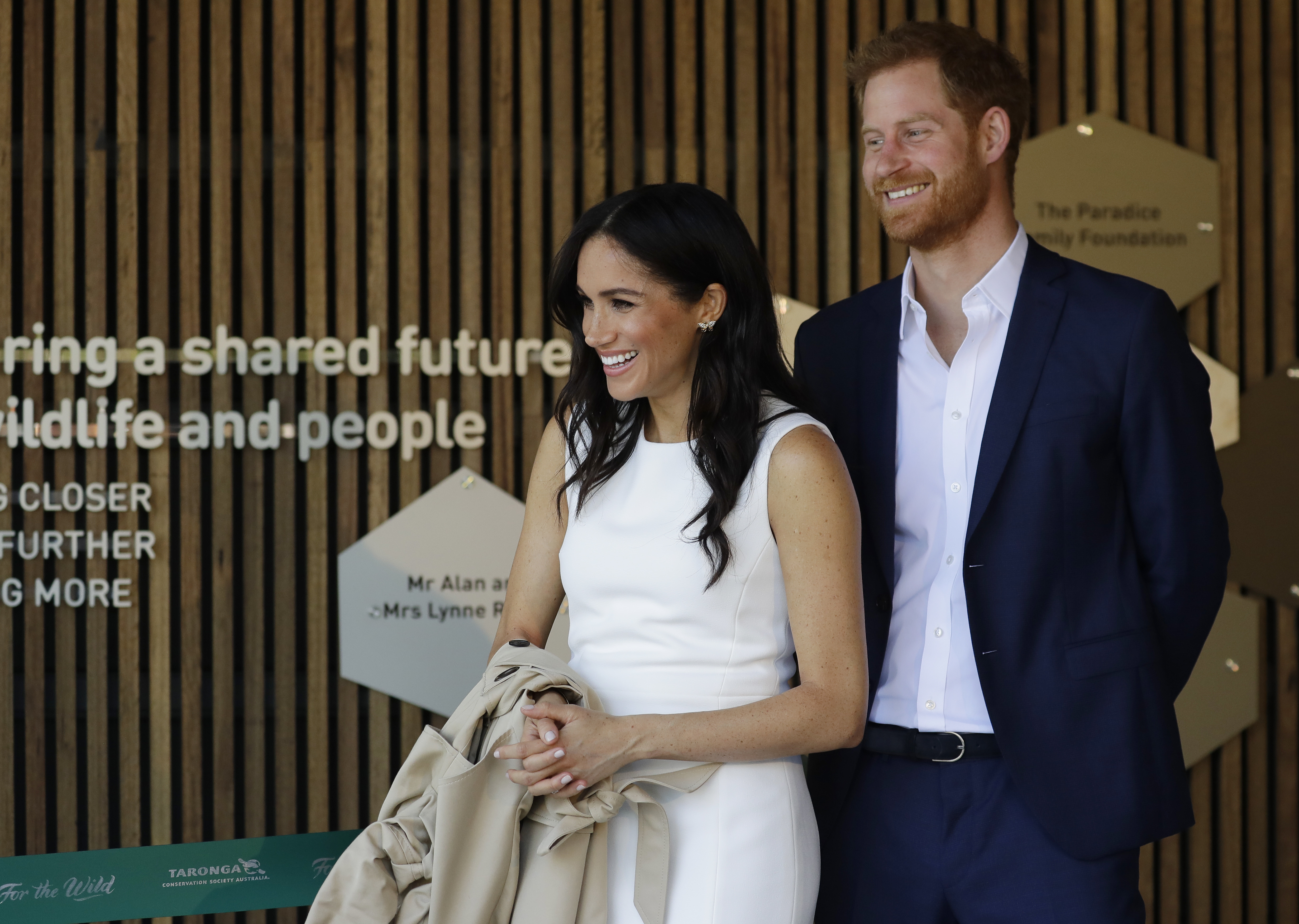 Earlier this year, Meghan and Harry broke away from royal tradition and decided to create their own Instagram page - @sussexroyal - with @kensingtonroyal being left to William and Kate. In fact, the royal couple is separating themselves so much that they've apparently decided to leave the Royal Foundation, in order to focus on their own philanthropic efforts. An insider revealed:
"The couples have been given two options. The first is to leave things as they are, and the second [one] is a complete split. Nothing has been formally ratified, but all the mood music is suggesting the Sussexes will break away."
Charitable and extravagant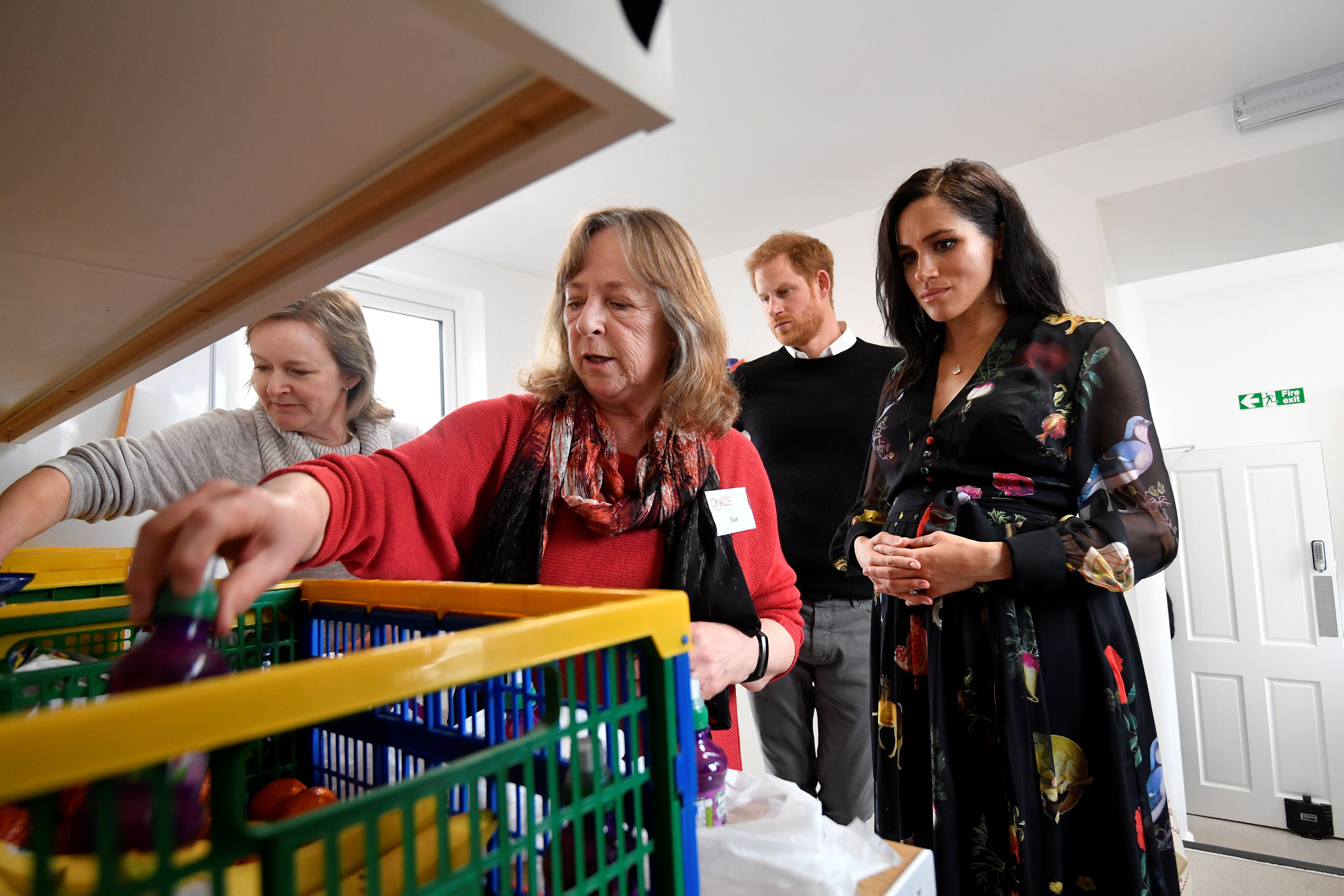 When it comes to charity work, Meghan Markle and Prince Harry, surprisingly, weren't the ones who wanted to make changes. According to sources, it was actually William and Kate who were rushing the split in the Royal Foundation.
It was in 2009, before they were both husbands and fathers, that Prince William and Prince Harry decided to start the charitable organizations. Once they've started their own families, Middleton and Markle joined the Royal Foundation, which funds numerous projects, such as The Invictus Games, as well as Markle's cookbook 'Together.'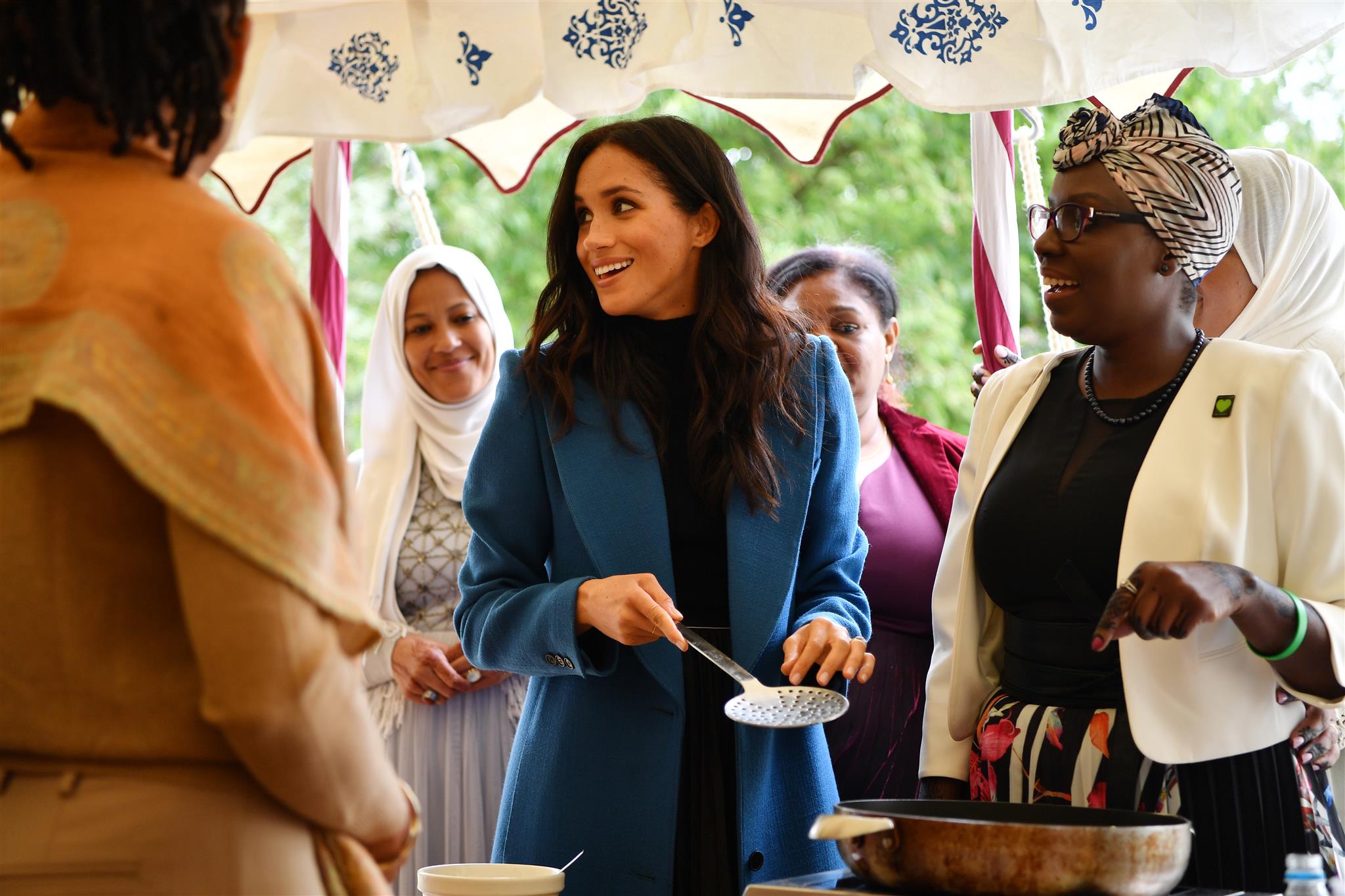 Meghan has done a good amount of both humanitarian and charity work ever since marrying the prince. However, that doesn't stop her from receiving criticism from others, due to her extravagant lifestyle. Royal biographer Angela Levin shared,
"I think Meghan on occasion has been extravagant, which has not gone down well. The Queen is known to be frugal, and some members of the British public have balked at a proportion of their tax going towards what they consider to be frivolity."
British taxpayers weren't impressed when they found out that Meghan's dress for her engagement photos cost £56,000, and were even more irked about her New York baby shower. The total sum of the celebration? £300,000. Levin believes that this is truly an excessive amount to be spending, for someone who calls themselves a humanitarian.
Since we're only observing from the outside, its impossible to tell what's really going on. And seeing the separation of two brothers, who were inseparable their entire childhood and young adult life, is, well, kind of heartbreaking. What do you think? Is Meghan really the cause behind all of this? Or is this just separation by growth? Comment your thoughts below! And don't miss out on other juicy news -  check out our related articles about your favorite royal family.
Sources: CheatSheet, Express, IB Times, News Corp Australia, People, CheatSheet
Related: