21 Details About "Teen Mom" That Change A Lot About The Show
In 2009, the world got to know Maci Bookout, Amber Portwood, Catelynn Lowell, and Farrah Abraham on a reality show on MTV titled '16 and Pregnant.' They were all 16 years old and expecting, and the show depicted their transformation into motherhood and also stardom. Their personal lives became an inspiration and a captivating series that showed candid moments of their maturation and alterations. Fans got to see the growth of the babies and also of the mothers too.
As the corporation expanded, viewers got to see several other moms that were open to sharing their experience with the world, and this resulted in the 'Teen Mom' franchise. Regardless of how popular the franchise might be, it seems there are some things many fans don't know about the show. We're here to let you in on it all!
21. Kailyn Doesn't Like Kylie Jenner's Decision
Though Kailyn Lowry is a cast of 'Teen Mom,' she still knows what is happening in other reality TV shows, and she has her own opinion about one of the members of the Kardashian-Jenner clan. She is not a big fan of Kylie's decision to become a young mum and hopes the 21-year-old isn't trying to glorify the idea of being a teenage mom.
20. Farrah Once Dabbled Into The Restaurant Business
The former 'Teen Mom' star once went into the business of owning a restaurant, which was a frozen yogurt outlet called Froco. Though the company is now nonexistent, there were the good old days when Farrah showed us she could be an entrepreneur.
Farrah Abraham was seen frequently at the shop, and she tried advertising through social media. The Hollywood Gossip even published a picture of Farrah's small Sophia taking delight in her mother's frozen yogurt.  
19. Jenelle Might Not Be Too Happy About The Show
The 'Teen Mom' TV series holds nothing back in unbelievable storylines that depicts how hard motherhood is, and one of its stars, Jenelle Evans was one whose life was very much portrayed in that manner. Janelle has gone through a lot of unpleasant difficulties and likewise, life-altering moments under the glare of the camera and millions of eyes and she has something to say about that.
The New York Daily News reported that Janelle wrote on Twitter that, "I'm pretty convinced MTV constantly wants to make me look like the most horrible mother ever..." Although living your life on screen can be hard, we hope it isn't too hard on her.
18. Are They Editing Out Some Parts?
What makes reality TV shows fascinating is the thought of living someone else's life with them. Being a part of all their life moments, important or not. Watching a reality TV show should make you feel like you're living in the moment with your favorite cast.
Well, Janelle Evans is making us feel like that isn't true. It's no news that she has gone through a lot of crucial times on the show and according to what she said on her social media it seems that the way they are portraying her isn't making her too happy.
17. The Show Has Quite Good Effects On The Society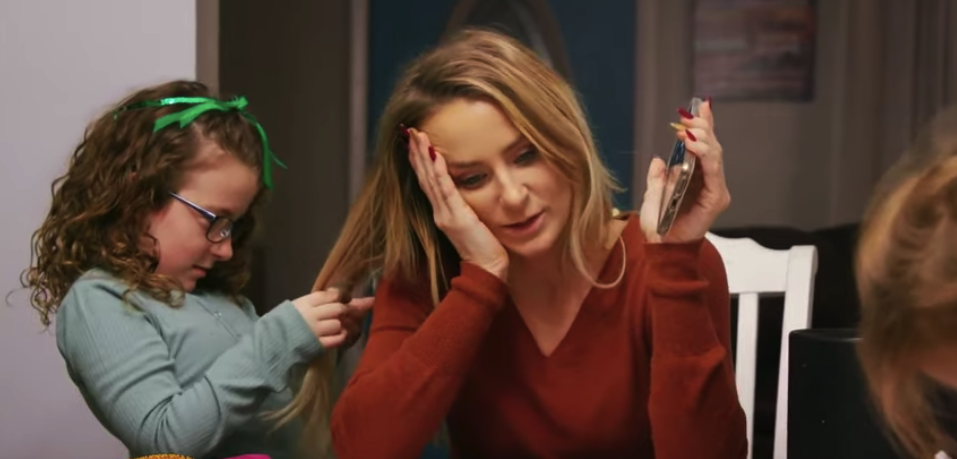 Attention paid to statistics has made us realize that the show has helped in curbing teenage pregnancy. So, if your parents were not fans of you watching the TV series when it premiered, you can tell them that the show has positively affected teenagers and there's a decrease in the statistics of teenage pregnancy. According to The New York Times, the National Bureau of Economic Science noted that:
"This kind of programming can be credited for decreasing the teenage birth rate by up to 6 percent."
16. Bristol Wasn't At Peace On The Show
Many know what Bristol and the people who made her famous had gone through, so when she was added to the 'Teen Mom' cast, it seemed like a perfect match. Unfortunately, Bristol didn't stay long on the show. Not long after she joined the show, she announced that she was leaving. Entertainment Tonight gave reasons why she left sharing her parting message to her fans. She said,
"Teen Mom OG wasn't a fit for me, it took away my peace..."
15. The Cast Are Friends On Social Media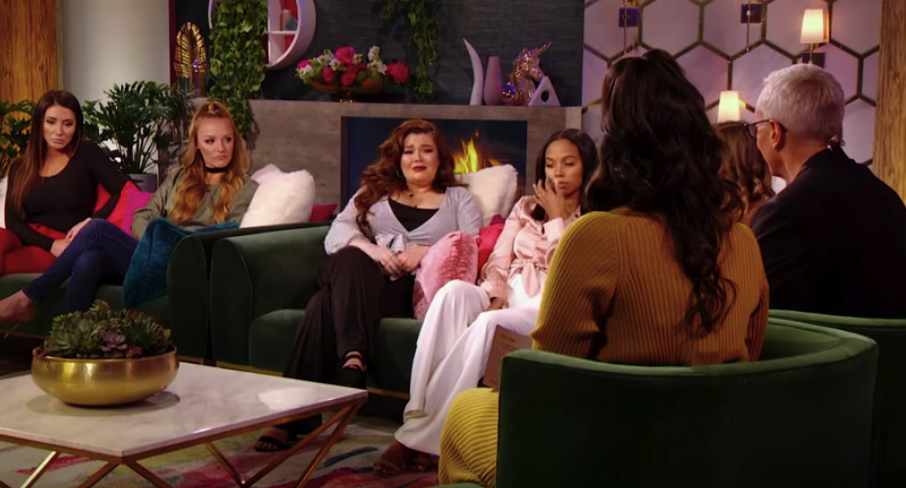 The stars of 'Teen Mom OG' got themselves endeared to MTV viewers shortly after they were introduced to the world. This was way before social media influenced the way the world is seen and how we discuss our favorite TV shows. Fans who have been wishing to interact with their favorite stars had their chance as their wishes came true through social media and even cast members also enjoy updating and communicating with themselves on different social media outlets.
14. Bristol Isn't Friends With A Particular Teen Mom
Different people with different mentalities, this was the observation of the new face in the cast. You should not expect play dates between the children of Bristol and Farrah. Bristol once replied to a claim about her that Farrah made saying,
"I think Teen Mom OG is amazing because it shows five girls... our lives that are so completely different, which sheds light on so many different things".
13. There Are No Perfect Relationships
Staying in love for an extended period is something to be proud of, even for celebrity couples. Kudos to Catelynn and Tyler Baltierra whose love has been on our screen for close to ten years now.
Tyler and Catelynn have been a couple since and have been through hurdles and struggles together. Even during their separation, they stayed strong. The Baltierras give us hope when it comes to love.
12.  Maci Is All For Something New, Something Different
Maci Bookout was one of the first casts of the 'Teen Mom,' so she definitely knows how uncomfortable it is to bare all for the viewers. She later joined another reality TV show, 'Naked and Afraid.' This brought about more difficulties that even her fans might not be ready to see her go through.
Starting something new is always scary, but Maci seemed unmoved when she revealed that she felt "confident" about her new adventure. Maci explained that she wanted to try out her capabilities to survive and comply with the show's requirements.
11. Is The Show Legit Or Not?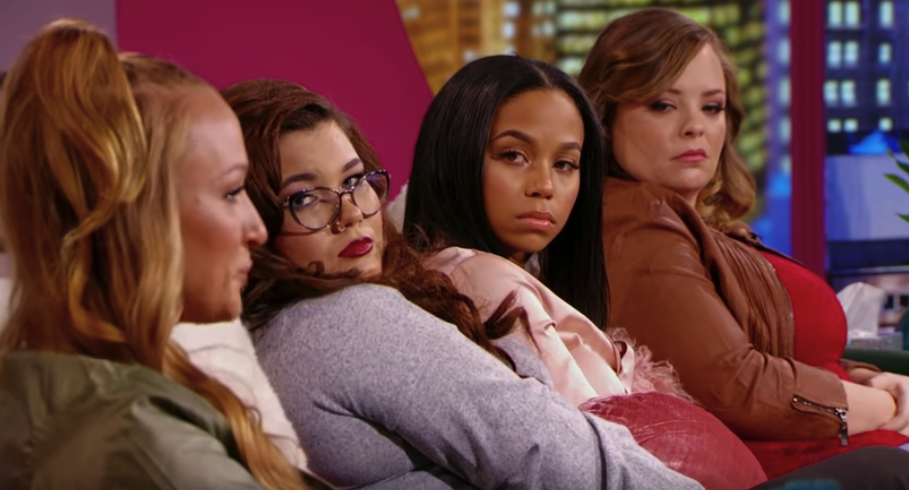 Most of the lives of the 'Teen Mom' corporation and the cast are documented on camera, so it's not hard to get information about them. One thing people are not clear about is whether everything shown is real or not.
There are different cast members and as such different answers. Jenelle replied with a "Nope" to the question of it being staged or not while Leah Messer said it was "fake" on her social media.
10. Sentiments Apart For Maci And Her Ex
An original 'Teen Mom' couple staying together will be a delight and a dream come true for any ardent follower of the show. Another couple on the same long-term plane with Catelynn and Tyler would be a delight, but it would be silly to look to Maci to fulfill such dreams as she has moved on from her ex, Ryan.
She has not only gone ahead to date someone new but has also married the person! In 2016, Maci tied the knot with Taylor McKinney. She seems very happy with her decision!
9. A Pained Mum
A wedding day is an important day in a woman's life. A woman wants her loved ones and relatives there when she gets married to the love her life, but Jenelle Evans had some tough resolutions she had to come to as her mother wasn't invited to her wedding ceremony. If you're an enthusiastic follower of Jenelle, you'd know that things haven't been hunky-dory between her and her mother.
8. The Cast Faces Unnecessary Scrutiny By The Public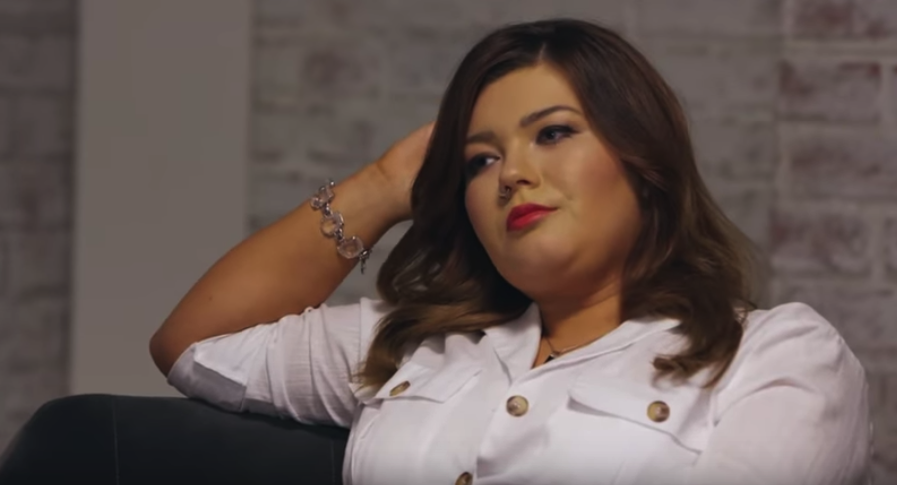 Public life is undoubtedly one of the intense scrutinies. It comes with lots of not needed opinions about one's life and the cast of the 'Teen Mom' definitely have gone through this once or twice.
Some cast members shared their displeasure about the public, always having something to say about their lives. Maci Bookout spoke out about her encounter with "Mommy-shamers" with People. (https://people.com/tv/teen-mom-maci-bookout-gets-real-mommy-shaming/) She said:
"The fact that I am on television means that everything I do is open to public scrutiny. I have learned not to let it get me down...!"
7. Do You Want To Know More About Them?
Some of the moms on the 'Teen Mom' have branched out of the TV series to write background stories, trying to give fans an in-depth look into their lives. One of the 'Teen Mom' favorites, Maci Bookout wrote memoir named 'I Wasn't Born Bulletproof'; which has a subheading of "Lessons I've Learned So You Don't Have To." Even Kailyn and Jenelle have memoirs that they wrote also.
6. They Made A Name For Themselves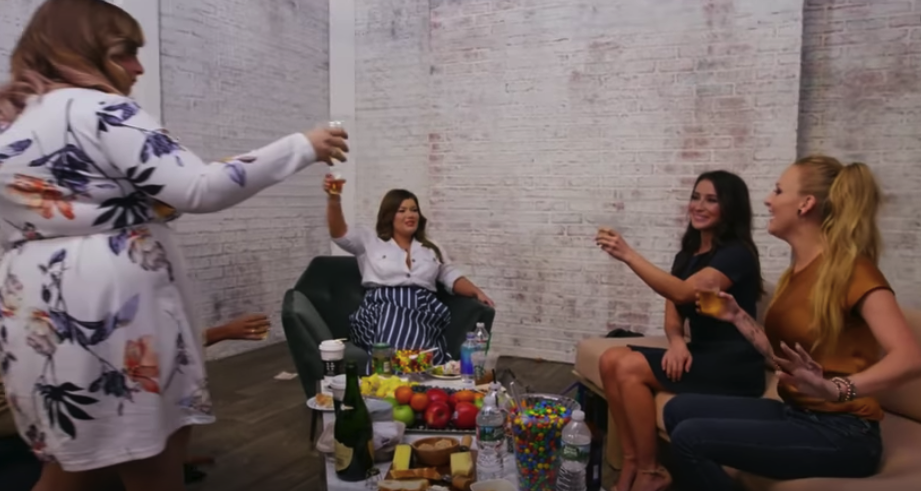 There were lots of reality shows on MTV as at the mid-2000s. There was 'Laguna Beach,' 'The Hills,' and ''Jersey Shore before '16 And Pregnant' joined the clique in 2009. Ten years later, the 'Teen Mom' is still recognizable; they made a name for themselves. Ashley Majeski, the editor of The Ashley's Reality Roundup, said when everyone realized that the show is something close to a legacy. She said,
"People were treating the cast like celebrities, they were getting invited to events."
5. Nothing Surprises The Cast
Everyone was ecstatic when 'Teen Mom' introduced Bristol Palin into the franchise. The story of her divorce fascinated the fans. However, she didn't spend much time on the show. Fans were really bothered, and they wondered why she left as no one saw it coming. Except for Cheyenne Floyd.
One of the Teen Mom casts wasn't even surprised about Bristol parting with the show. Cheyenne, who also was an addition to the cast like Bristol, explained that she was not surprised about it.
4. Maci Proves Again How Unsentimental She Is
Maci's fairytale wedding to Taylor McKinney was perfect and bringing the wedding to life wasn't even something Maci enjoyed doing. Isn't it surprising? 
Maci said about planning her wedding. She told People Magazine that,
"I absolutely dislike wedding planning, to be honest.''
This is quite strange as all brides are excited about their wedding plans. She wasn't even excited as a bride should be when planning her wedding, she said,
"There are just so many little details that it can be quite stressful!."
3. Farrah Has Done It All
Even though Farrah named her album and memoir "My Teenage Dream Ended," she is still living her dreams and keeping her hopes up with different business ventures.
She once had a frozen yogurt restaurant, and she recorded a full album and a single that was titled, 'On My Own.' Though there have been mixed signals about how well her singing career was received It was once referred to as "honest." Farrah has a story to tell.
2. How It All Started For 'Teen Mom'
Celebrities always have a starting point, and for the 'Teen Mom' stars, it started with an email. Catelynn Lowell-Baltierra told the Cosmopolitan how her journey on '16 And Pregnant' started. She disclosed saying:
"My adoption counselor got an email that said MTV was looking for girls between the ages of 15 and 17, who were pregnant, and who were considering adoption. My then-boyfriend, now husband Tyler was like, 'Hey, we should try this.' He's the one who filled the application out."
1. The Mothers Of The Cast Had To Intervene At Some Point
The maturity of the 'Teen Mom' cast will make you forget how young they were when they started filming. The mothers of the girls had to meddle at times when filming was ongoing. Normal rules are also applicable even if you're a star. Cosmopolitan revealed that there were rules that were laid down by the parents so that they could be in line. Tyler's mom, Kim, instructed that they shouldn't be allowed to film past 8 pm.
The 'Teen Mom' franchise was indeed something that rocked our worlds. There was a lot that went on behind the scenes that we have now revealed; which came to you as most surprising? Share this article with a friend today and drop comments in the comment section.
Source: The Talko, New York Daily News, New York Times, Entertainment Tonight, People Magazine, Cosmopolitan
Get More Related Articles Here: