The Most Astonishing Royal Engagement Rings Throughout History
Undoubtedly, image is everything when it comes to the Royals. This, of course, isn't surprising, when you have the entire world watching and analyzing your every move. And with Royal weddings, absolutely every detail is of utmost importance. Alas, there IS one small thing that rules above the rest - the engagement ring. For a royal bride, any mere diamond just won't cut it. It has to be exuberant and one-of-a-kind in order to guarantee a resounding 'Yes!' to the big question. Today, we'll showcase how each Princess made her statement (even Princess Diana and her controversial catalogue ring!)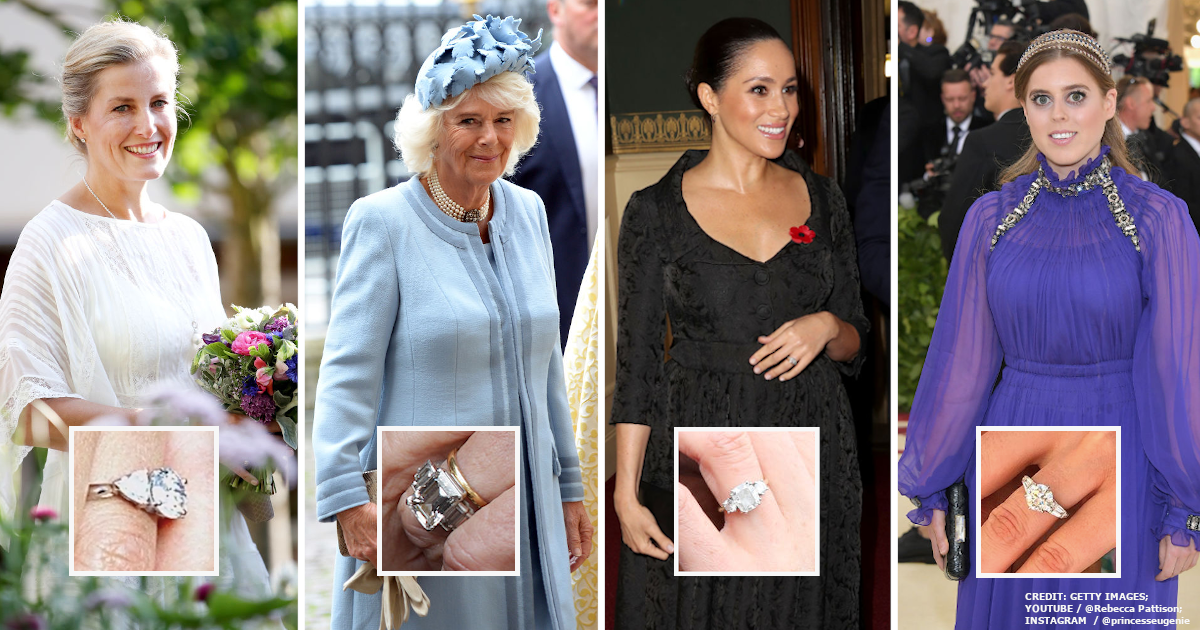 Without a doubt, the royal household has a vast collection of engagements rings that are worth observing. And apart from their costly stones and gorgeous designs, most of them have fascinating backstories. Join us on this fantastic ride to find out everything about the most sparkly engagement rings within our favorite noble family in the UK. 
12. QUEEN ELIZABETH II 
When Philip wanted to propose to his beloved Elizabeth in July 1947, he was not a well-off Greek Prince, as per Good Housekeeping's report. Therefore, his mother, Princess Alice of Battenberg, stepped in to help her son. She gifted Philip with some diamonds taken from a tiara she was given on her wedding day.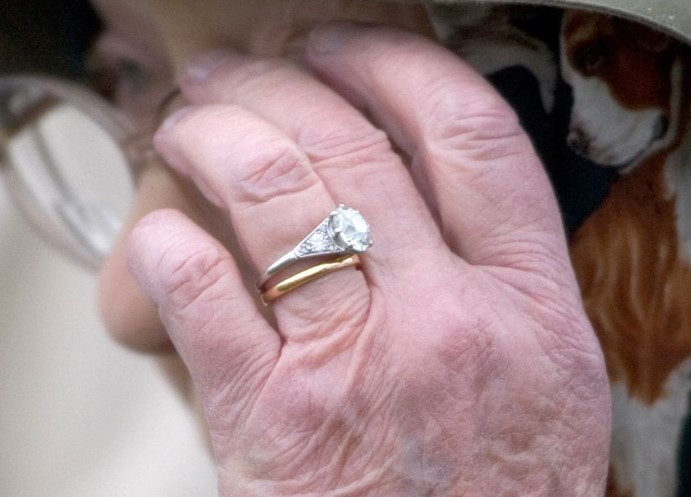 Jewelers Philip Antrobus Ltd. worked with the Greek royal to create the sparkler featuring a 3K round-cut diamond in the center with ten smaller ones set in platinum. Was this normal for the heir of the British throne? Maybe not, but 70 years later, the Queen still wears it, so we guess some things can't be measured in terms of money.  
11. PRINCESS MARGARET
The Queen's sister was the one who had the first flower-shaped ring in the family. Her then-fiancé, Antony Armstrong-Jones, took the inspiration of the design from a rosebud to honor the Princess' middle name: Rose. It was a ruby engagement ring with diamonds around it that Margaret exhibited for the first time in February 1960.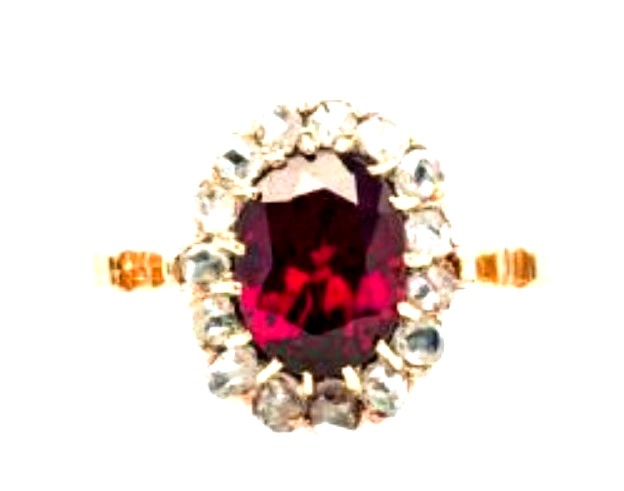 10. ANNE, THE PRINCESS ROYAL
The Queen's only daughter received not only one but two engagement rings. As you might know, Anne got engaged to her first husband Mark Phillips in May 1973 and tied the knot in November of that year. With him, the Princess showed off a classic sapphire set in the middle of two diamonds. 
As Vogue reported, the second piece had a more bohemian style with a cabochon stone and three diamonds on each side. Timothy Laurence gave it to his fiancée in December 1992, the same year Anne divorced her first husband, according to Unofficial Royal.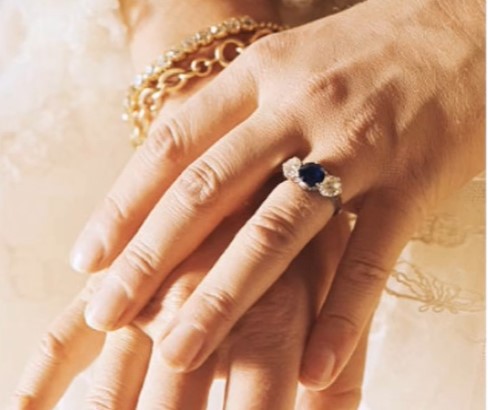 9. PRINCESS DIANA OF WALES
The former Crown Jeweler, Garrard & Co. is the mastermind behind the creation of the beautiful engagement ring that was given to Lady Di in February 1981. Good Housekeeping described it as a large 12-carat oval blue Ceylon sapphire ringed with 14 solitaire diamonds, all set in 18K white gold.
Although it became one of the most copied rings to date, back when Diana got engaged, it was not very unique. The piece featured in the jeweler's catalog, meaning it was available to any commoner. However, Lady Spencer loved it and went for it when Charles presented a variety of jewels to choose from.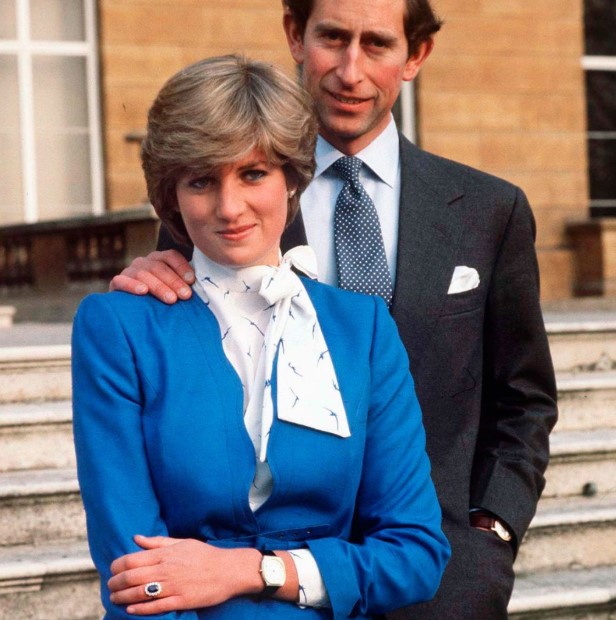 8. DUCHESS SARAH OF YORK
The piece Fergie received in February 1986 followed in the steps of Princess Margaret's piece. The Duchess' engagement ring was flower-shaped, including a Burmese ruby with ten diamonds surrounding it on a yellow gold band. Prince Andrew and his fiancée wanted something unconventional and agreed that red was the best color for Sarah. 
7. DUCHESS SOPHIE OF WESSEX 
After a five-year relationship, Prince Edward popped the question in January 1999 to his then-girlfriend, Sophie Rhys-Jones, with a gorgeous engagement ring, according to Mama M!a. Royal jeweler Garrard designed a 2-carat oval diamond flanked by two smaller heart-shaped gemstones in 18-karat white gold. Classic but gorgeous, isn't it?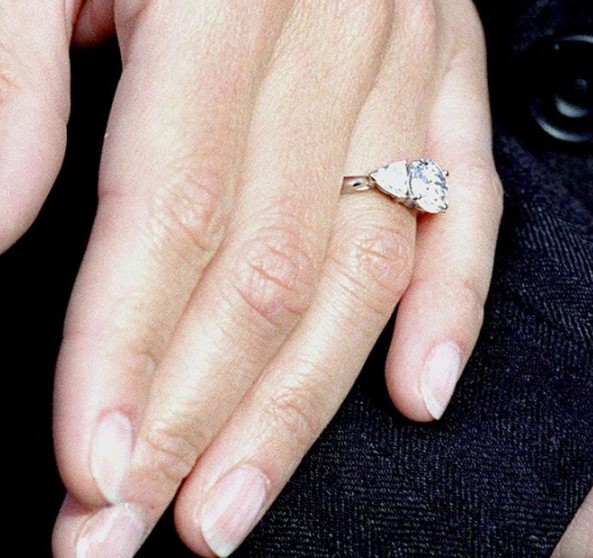 6. AUTUMN PHILLIPS 
If you're not familiar with this name, this lady is the wife of Princess Anne's son, Peter Phillips. The lovebirds announced their engagement in July 2007, and it was hard to miss her platinum ring. It had an oval center diamond and some more stones on each side, as per Vogue. 
5. DUCHESS CAMILLA OF CORNWALL 
Pretty much like Kate, Camilla got a family heirloom that can be summed up in only one word: regal. It previously belonged to none other than the Queen Mother, who was photographed during the mid-80s exhibiting the sparkler at an evening event.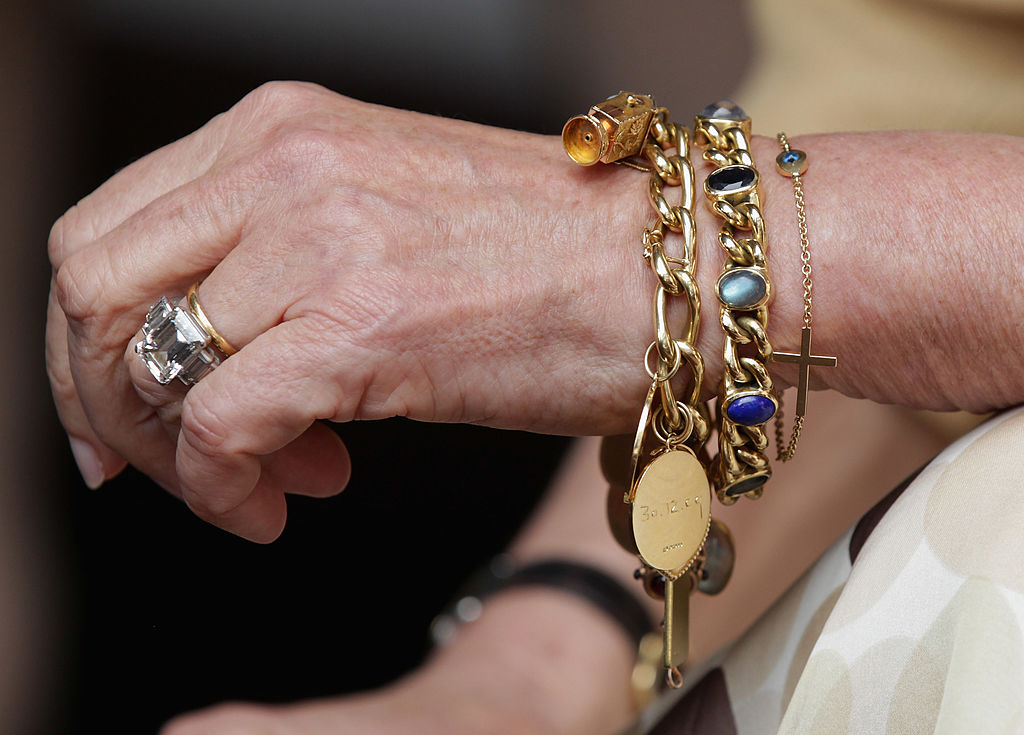 But surprisingly, the jewel was not her engagement ring from King George VI. The origin of the piece is still kept under wraps. Vogue noted that Prince Charles used the gem to finally propose to his soul mate in February 2005. It features an art deco design and a large five-carat square-cut diamond right in the center with three diamond baguettes on each side. 
4. DUCHESS KATE OF CAMBRIDGE
Does it look familiar? Yes, right? This is because the piece is the same ring that once belonged to the late People's Princess. Following Lady Di's divorce from Charles, the jewel returned to Kensington Palace to be stored. As per The Diamond Store Magazine, Charles allowed William and Harry to pick mementos from Diana's possession after her demise.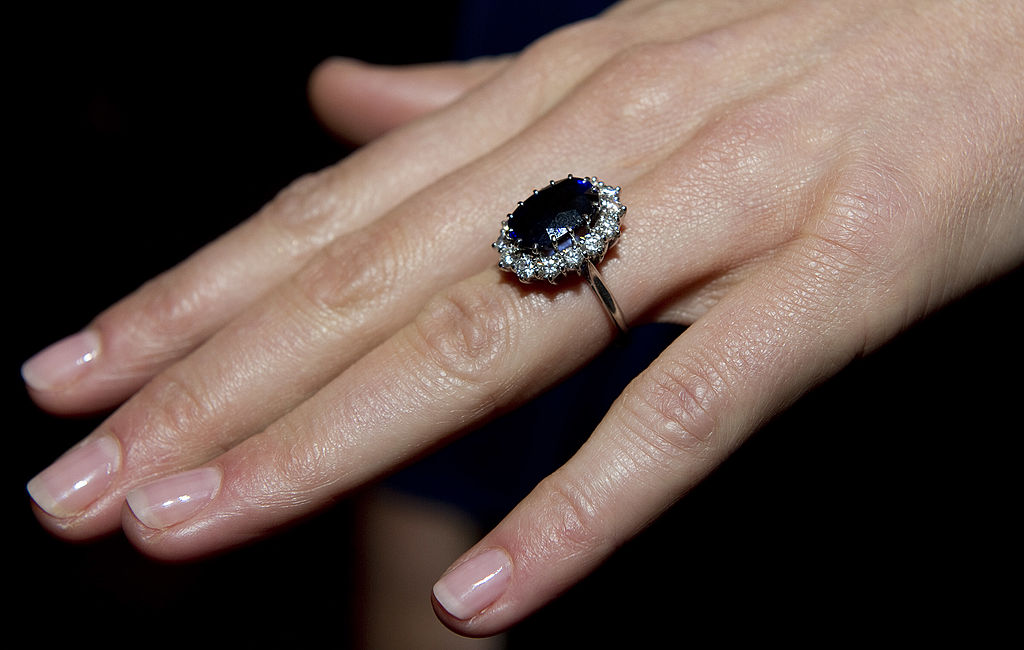 Harry got the engagement ring, while the eldest brother went for a gold Cartier watch. However, when it was time for William to propose to Kate, the siblings exchanged their relics so that Will could give the engagement ring to his future wife in October 2010. 
The same source added that the gemstone cost £28,000 back in 1981 when Prince Charles bought it for Diana. However, due to inflation, now it is worth around £300,000. William decided to give it to his now-wife during a trip to Kenya. He kept it in a rucksack not to lose it until it was the perfect time to pop the question. 
3. ZARA PHILLIPS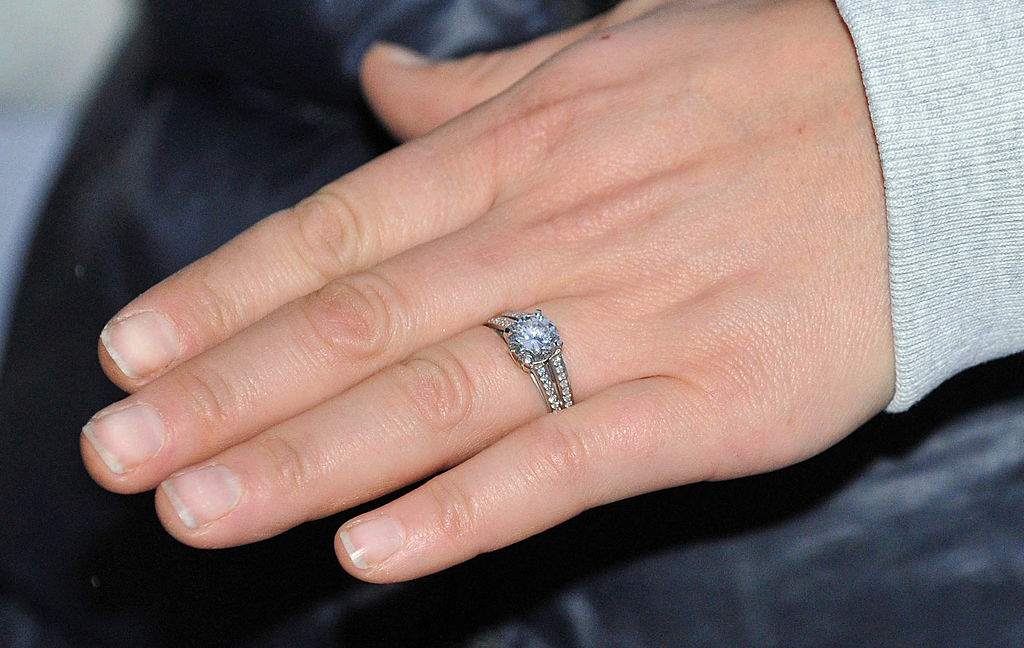 Princess Anne's only daughter has one heck of a rock on her finger! The Equestrian royal was given a custom-made solitaire diamond in a platinum ring with a divided diamond band. Her now-husband, former rugby player Mike Tindall, truly hit a home run with the piece in December 2010.
2. DUCHESS MEGHAN OF SUSSEX
To seal a perfect love story, Prince Harry designed the ideal engagement ring to propose to the American actress in November 2017, and he made sure the jewel was unique enough. Business Insider reported that the Prince went for a trilogy ring, featuring a 2.5-carat cushion cut diamond from Botswana.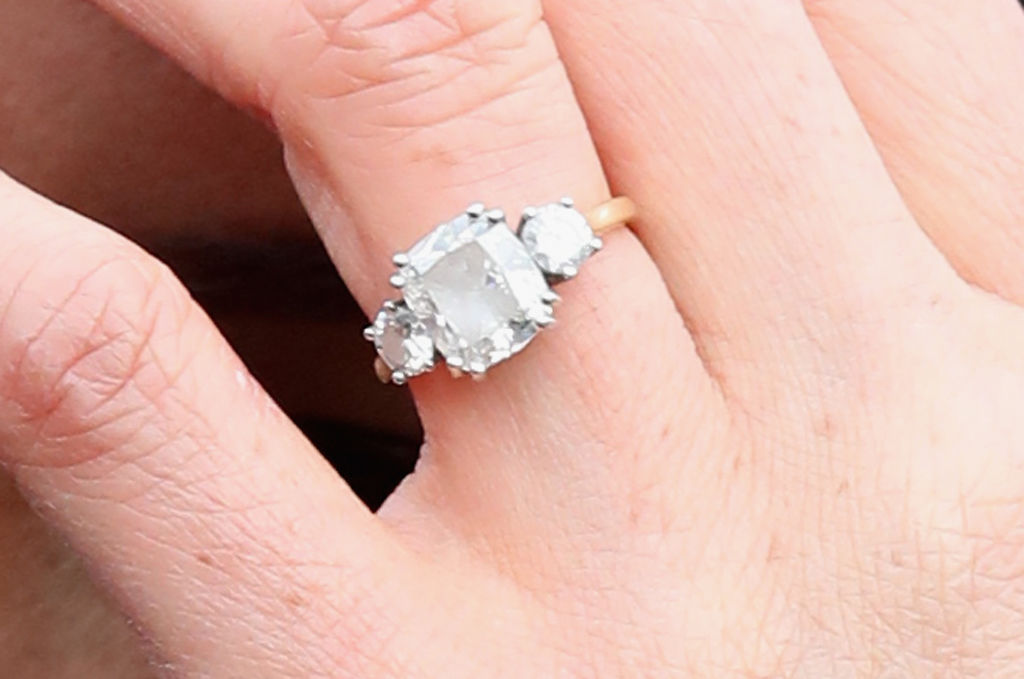 It also has two stones from the late Princess Diana's collection. All this is set in white gold with the main band in yellow Welsh gold. Court jewelers Cleave and Company created the engagement ring, and Express reported it cost some modest £122,500. 
1. PRINCESS EUGENIE 
Prince Andrew's daughter, Eugenie, had to wait a few years until fiancé, Jack Brooksbank, put an engagement ring on her finger. In January 2018, Jack proposed with a ring perfectly designed to look like Sarah Ferguson's stone. Eugenie's gem has a light pink padparadscha sapphire circled by diamonds in a flower shape. The ring is set on a yellow gold band and fits the royal to a T.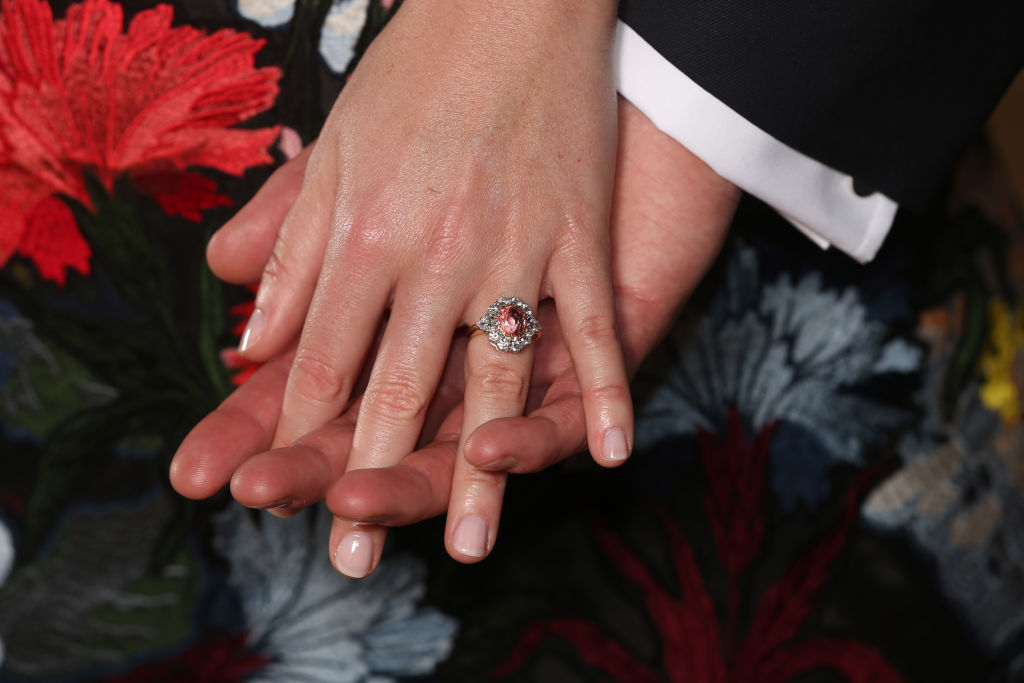 OTHER FAMOUS ROYAL JEWELRY 
QUEEN MARY'S LOVERS KNOT TIARA
It is no secret that the members of the royal family do not joke with their pieces of jewelry, and even remodeled ornaments passed down from previous generations. One such piece is this priceless jewel that belonged to Queen Mary in 1913. Queen Elizabeth later owned the treasure which initially belonged to Queen Mary's grandmother, Princess Augusta of Hesse after the death of Queen Mary in 1953.
However, the Queen would later lend the lovely Tiara to Princess Diana for a time. After the Princess' death, the tiara was spotted on Kate Middleton at Buckingham Palace in 2015, and it's been worn by her ever since.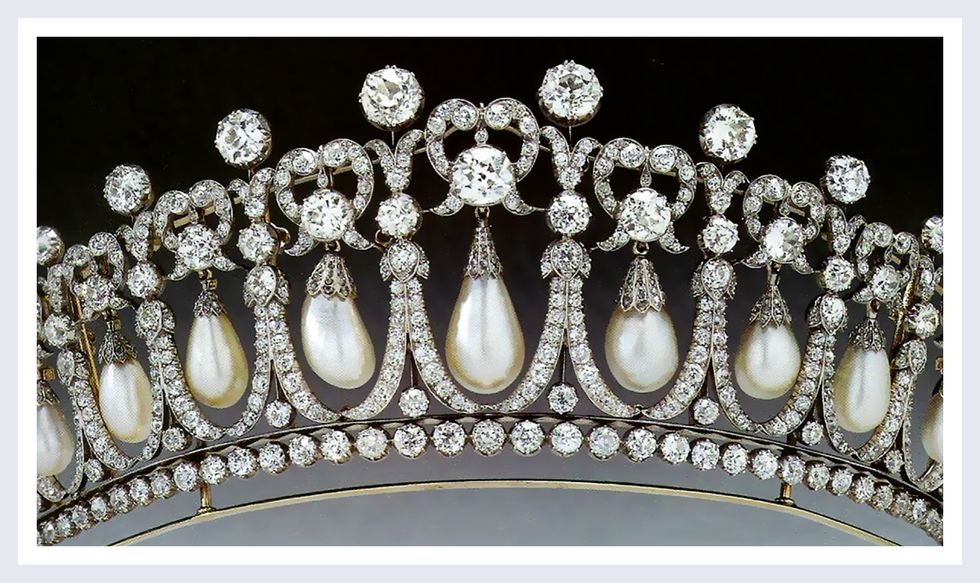 Although it is often seen on Kate, she once reported that the piece of jewelry still belongs to the Queen who is generous enough to have family members wear it for as long as possible. The tiara was made from one of Queen Mary's toppers, and the Ladies of England Tiara. It used to have 19 pearls along the top but was later modified as some pearls were removed.
QUEEN MARY'S DIAMOND BAR CHOKER BRACELET
This diamond choker was originally owned by Queen Mary who made it specifically to suit her taste. The jewelry has a distinctive chain-like pattern, and it is often said to have been influenced by an art deco design.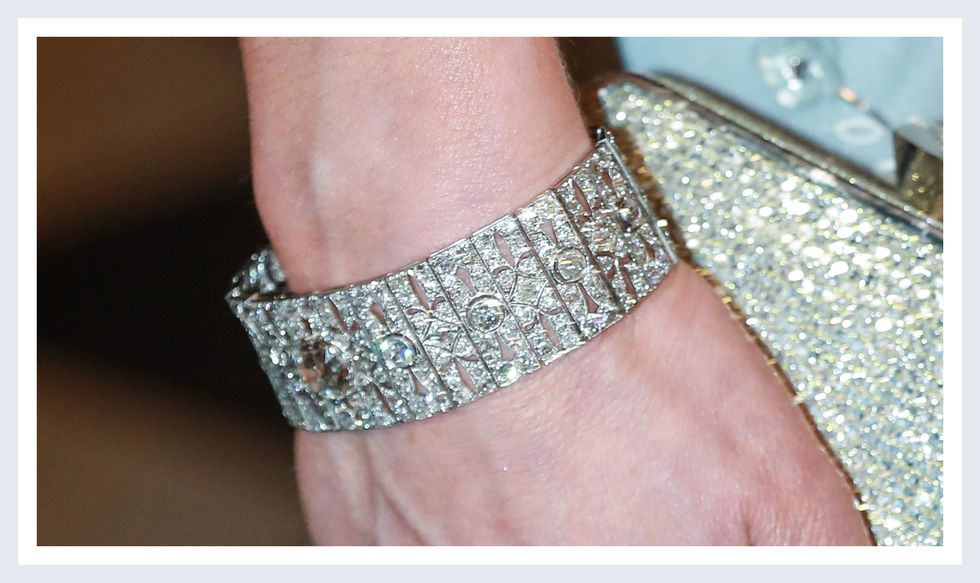 After the passing of Queen Mary, the choker was spotted again in 1975 when Queen Elizabeth wore it for her 75th birthday. The piece of jewelry is now famously seen on the Duchess of Cambridge, Kate Middleton but not as a neckpiece, instead as a bracelet. 
THE FOUR-ROW PEARL CHOKER
Although it might seem like all Queen Elizabeth's jewelry was inherited from her grandmother, Queen Mary, it couldn't be farther from the truth. The Queen also had her preferences and thus many pieces of jewelry were made solely for her. This gorgeous piece of jewelry, the four-row pearl choker, was made according to the Queen's taste.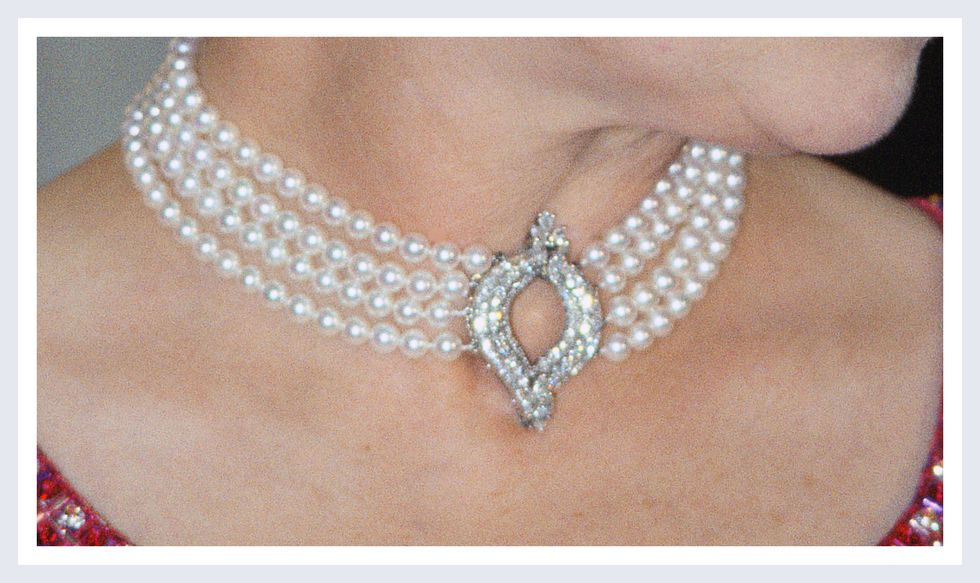 The pearls used in creating the fine piece of jewelry was said to have been gifted to the Queen by the Japanese government. The neckpiece which was designed by Garrard has since been seen on the neck of Princess Diana and Kate Middleton.
PRINCESS BEATRICE'S ENGAGEMENT
A love story that began one year ago was solidified on 26 September 2019, when two long-time friends who decided their love was strong enough, decided to make it public. Edoardo "Edo" Mappeli Mozzi asked the ultimate question to his Princess Beatrice, and she answered, "Yes!". They knew each other for years before becoming lovers. Edo decided to take the bold step when Princess Beatrice visited him in Italy in September, on a romantic date at the rooftop in the presence of Beatrice's sister, Eugenie.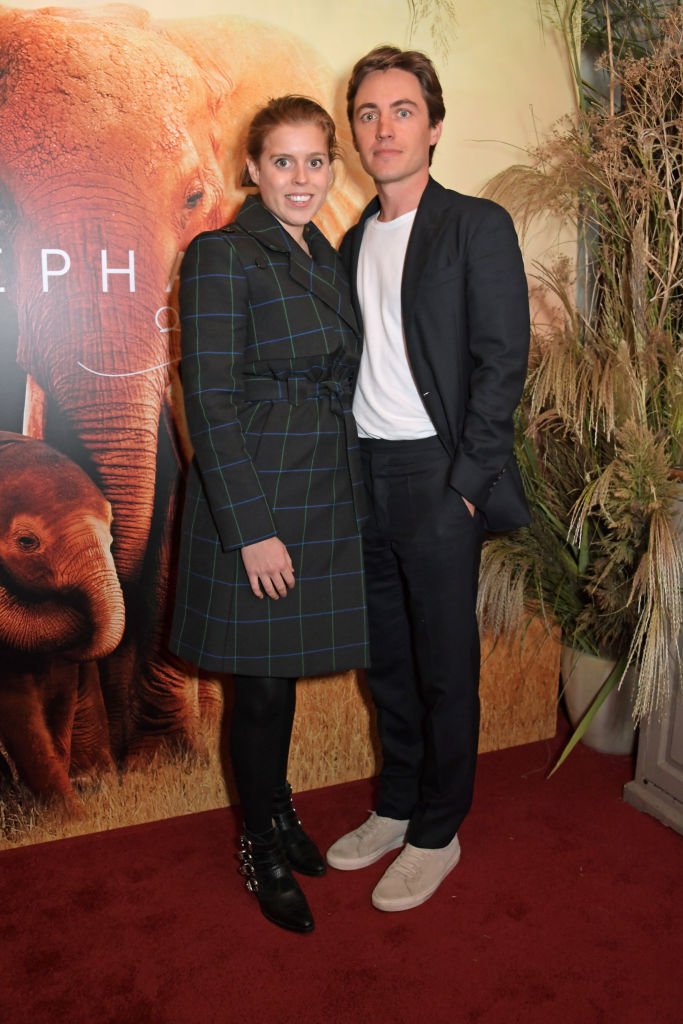 Edo went one step further to gift his princess an engagement to remember by taking his time to get personally involved in the design of the ring. He worked with British jeweler Shaun Leane. The ring captures the fusion of the designer and his emotions, as well as the memories and details of the collector. The couple has expressed their happiness at their engagement. The parents of the bride-to-be were thrilled upon hearing the news. The royal wedding is presumed to be held sometime in 2020. Get your suits and gowns ready for this royal event!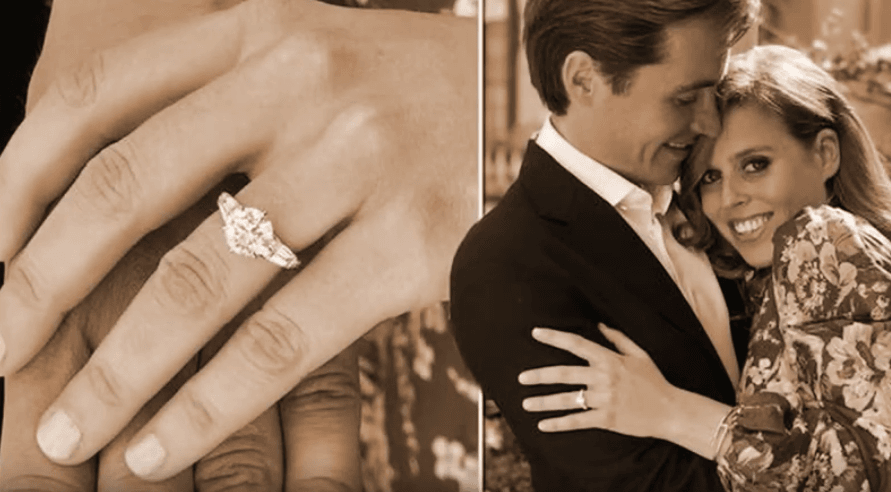 Now, we can't wait to find out which of these breathtaking jewels is your favourite! And more interestingly, the news of another Royal Wedding is like music to our ears! Let us know in the comment section down below. Remember, we have more fantastic articles like this one in the pipeline for you, so stay tuned!
Source: Good Housekeeping, The Diamond Store Magazine, Business Insider, Express, Good Housekeeping, Vogue, Unofficial Royal, Mama M!a