Grey's Anatomy' Might Create Unrealistic Expectations About Hospital Life
'Grey's Anatomy' became the longest-running medical drama on television this year, and it has been the stepping stone for many actors careers like Ellen Pompeo and Sandra Oh, who left after Season 10. We've had to say goodbye to many other characters and witness the deaths of patients when things went south, but it's hard to if any of the surgeries are accurate. Is the show wrong? Let's find out!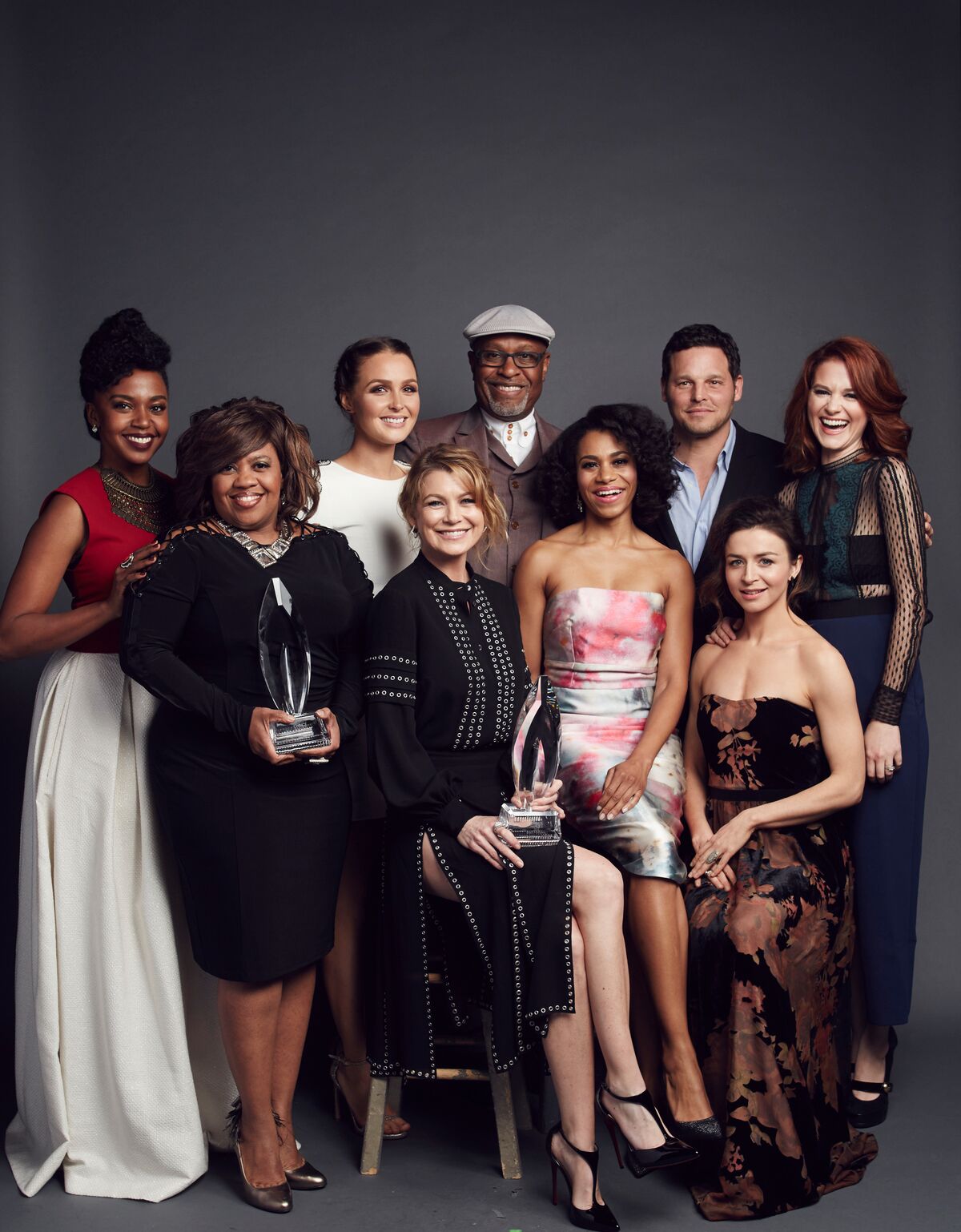 GREY SLOAN MEMORIAL HOSPITAL
This TV series premiered in 2005, and the differences between the first season and the latest one are staggering. Fans have seen many adored faces leave the show for various reasons, and sometimes, in the most dramatic manners. Attendings, residents, and interns have worked on the hospital has changed its name a couple of times, but finally settled on Grey Sloan Memorial.
While there is a lot going on, the main plot followed intern Meredith Grey, played by actress Ellen Pompeo, and it's amazing how the show developed her character from an intern to an incredible general surgeon with a Katherine Fox award (formerly known as Harper Avery award). The personal lives of the doctors were often more important than the cases themselves.
But, the show has been praised many times for tackling the most important political issues of the time as well as for having a diverse cast and crew. Through all that, they have managed to keep the top spot on ABC, and even now that Season 15 is over, people still want to know more.
IS THE SHOW ACCURATE?
While most of the audience focus on the drama in the doctor's lives instead of the patients, the show still has to keep bringing interesting stories that end up shaping each character even if it's just a one-episode occurrence. Furthermore, there are cases with lots of blood and interesting diagnoses, but most real-life experts agree that it's not the most accurate depiction.
A recent study recently researched the links between what goes on at Grey Sloan versus real hospitals, and the results might disappoint most fans. Aside from the fact that the doctors in the series treat their patients differently than what someone might expect in real life, the study showed that 'Grey's Anatomy' doesn't give a realistic portrait of interns or doctors.
On several episodes throughout the years, the interns would go over their superiors' heads when it came to their patients, and it often leads to better outcomes for the ill. However, that apparently doesn't happen much in the world. Additionally, other reports state that the representation of the hospital is a bit unprofessional.
Every fan of the show knows that the physicians are often having intimate encounters all over the place, and it would be completely inappropriate if those things happened in real life. Furthermore, the show glamorizes some of the patients as they often cast beautiful women in the roles of the diseased, and discharging patients is quicker on the show than in actual hospitals.
Likewise, the cases on 'Grey's Anatomy' are extremely interesting, and they often have to do with something that is going on in the doctor's personal life, but that is also unrealistic. Most of the time, physicians have to treat a bunch of broken legs or people with the flu. However, it's television. So, they need big things to attract viewers every week.
DO REAL DOCTORS LIKE IT?
So, we know that 'Grey's Anatomy' is not a realistic depiction of medical professionals. But, is it a problem for people who actually save lives every day? An article from Livestrong recently studied the link between what is shown on this kind of TV series, and people's experiences at real hospitals or private practices.
They also asked doctors what they thought about the show, and one physician said that some people came with different expectations. Some patients go to the hospital with their minds completely filled with the happenings on 'Grey's Anatomy', and when they don't get that same treatment or things are way different than what is portrayed on TV, they are disappointed.
MORE ABOUT THE STUDY
This can often hinder the doctors and nurses from properly caring for the patients. According to Dr. Jordan Weinberg, who wrote the study,
"Patient satisfaction is a big deal these days. It's become a measure of quality. If there's a real gap between [expectation and reality], it makes it a relatively poor experience for the patient, and it transfers to a poor experience for the nurses and doctors trying to take care of this patient who feels very frustrated."
Weinberg is the trauma director at St. Joseph Hospital and Medical Center in Phoenix, and his group watched 269 episodes of 'Grey's Anatomy'. Their research was centered on the 290 fictional trauma patients at the pretend hospital, and they paid attention to demographics, patterns, length of stay, injuries, prognosis, and more.
When these findings are compared to real-life results by the National Trauma Databank, the differences were clear. Aside from the fact that things are way for dramatic at Grey Sloan, they are also more glamorous. Moreover, the major inconsistencies were that actor-patients were always younger (34 instead of 41), and they tended to be female (40% versus 30%).
They concluded that people liked having a girl in a hospital bed than an older man. Another point is that patients are usually discharged from the hospital quicker than in real life with a 20% difference. Furthermore, the series has a much higher death rate with more than 22% of fictional patients dying, compared to 7% from the data. The study explained,
"Although realism is an integral element to the success of a television drama set in a contemporary workplace, be it a hospital or police department, the requirements for dramatic effect demand a focus on the exceptional rather than the mundane."
They continued,
"Hence, American television medical dramas tend to rely on storylines that feature rare diseases, odd presentations of common diseases, fantastic and/or quirky injuries and mass-casualty events, all framed within a 'realistic' representation of a typical U.S. hospital."
Of course, TV shows have to change things to keep things interesting, otherwise, we would probably see a lot of waiting rooms and mundane things. Let us know what you think of this notable difference between fiction and reality. If you liked this article, share it with all your friends who wanted to go to med school to get their own McDreamy. It's a great day to save lives!
Source: Cheat Sheet, AHC Health Enews, Livestrong
Related: