Elton John: Extraordinary Life Of A Legend
Last year, 'Bohemian Rhapsody' honored Freddy Mercury and Queen's music career in a beautiful way that earned Rami Malek his first Academy Award. This time around, Taron Egerton is making headlines with his portrayal of Elton John in 'Rocketman'. The legendary singer recently penned what it was like watching the movie and how it represented his life and career.
The singer also opened up about meeting Taron Egerton, and how he discovered that he was the perfect man for the biopic about his life. Do you know how the actor impressed Elton? Let's find out more!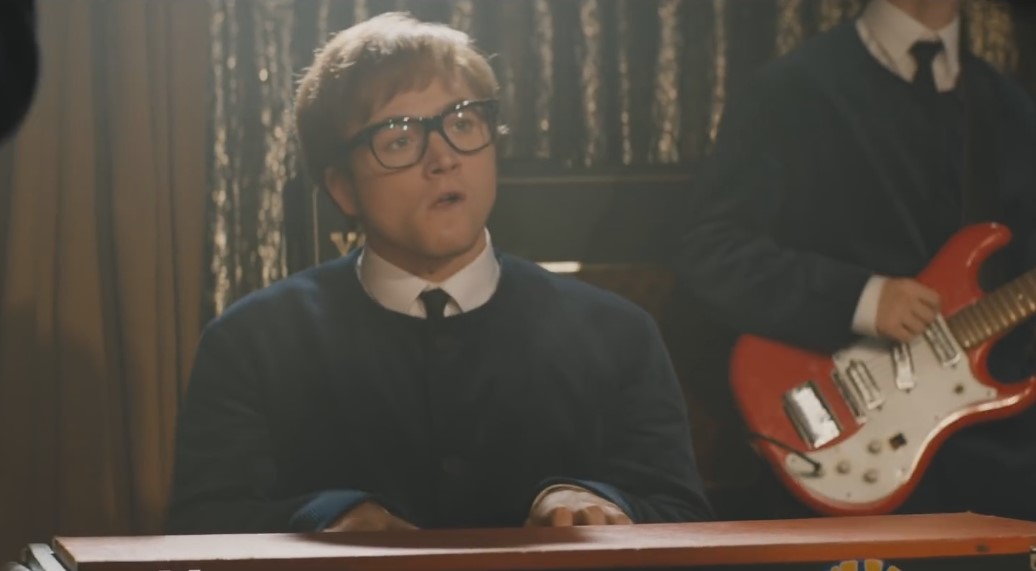 THE TOUGHEST MOMENT OF HIS CHILDHOOD
Most people cannot work on projects that reflect their lives, and Elton John felt that way about working on the film. He gave suggestions and made some important decisions in the end, but for the most part, the singer tried to stay away from the process. Instead, his husband, David Furnish, supervised the making.
One of the most emotional moments came just 15 minutes into the film as the singer saw a scene where his family was in his grandmother's old council house in Pinner Hill Road in the 1950s  as they sang 'I Want Love', a song that John wrote with Bernie Taupin in 2001.
"So I wasn't prepared for the power of what I was seeing. I Want Love is a song Bernie wrote, I think, about himself: a middle-aged man with a few divorces, wondering if he's ever going to fall in love again. But it fitted life in Pinner Hill Road perfectly. I suppose my mum and dad must have been in love once, but there wasn't much sign they ever had been by the time I came along."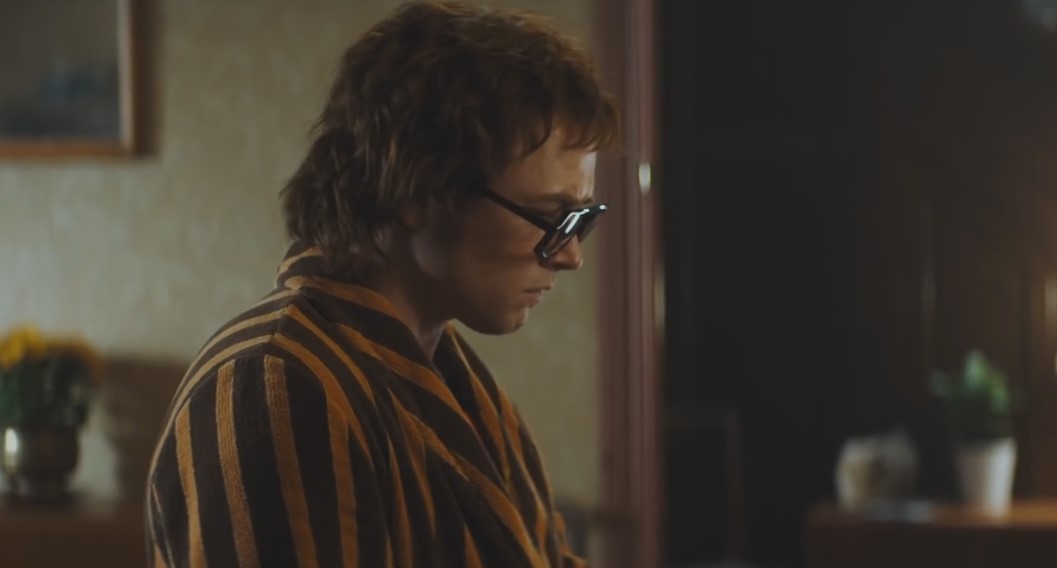 The singer has been open about the fact that he had a difficult relationship with his parents, and apparently, they weren't happy with each other either. His father was temperamental and strict, while his mother would fight often and brood. All he remembers from watching them is the horrible arguments and the poignant silences. The worst part is that the issue was usually about how they were raising him.
His father was in the Royal Air Force, but when he returned, he wanted to change everything about his son, and his mother would get mad. This led young John to hide in his room listening to music and reading comics. Luckily, they got divorced when he was 13 and remarried other people. Elton was closer to his mother, but all of them would go long periods of time without speaking.
"And my childhood is one thing I'm still sensitive about."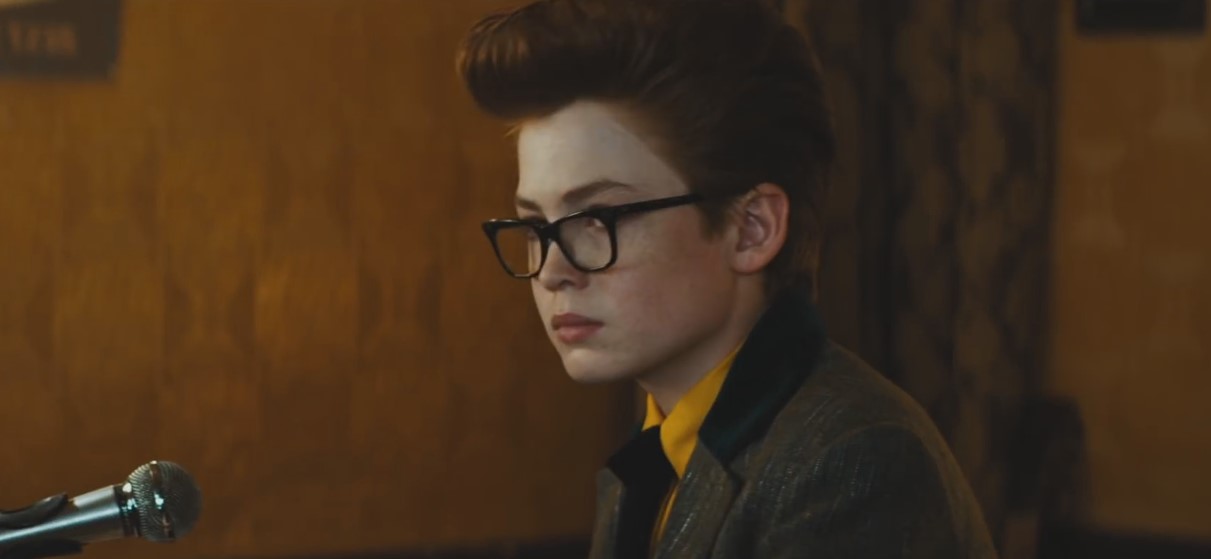 REJECTING HIS OWN BIOPIC AT FIRST
Watching someone else play himself on screen with a fictional family portrait was weird for John, who says that it wouldn't have happened without a woman named Amanda Lepore. This transgender lady was the main star in several films by David LaChappelle, which Elton John ordered for his Las Vegas show in 2004.
In the movies, she had sparks flying out of her nether regions because that was LaChapelle's vision of the song 'Someone Saved My Life Tonight', written along with Bernie before they reached stardom. During those days, Elton was engaged to a woman because he was still confused about his sexuality.
Along with Lepore, an actor dressed as John with 70s styles was pretending to put his head in an oven, and there were images of homoerotic angels as well as teddy bears flying around. The singer loved that after seeing that footage, people would be able to say that his Las Vegas show, 'The Red Piano', was ordinary.
However, the singer also saw the brilliance of the story. It was real even with all the craziness. It was about his life and how he tried killing himself instead of telling his fiancée that he didn't want to get married. The seed of making a biopic started growing.
"If you were going to make a film about me, that would be the way to do it. Nevertheless, the idea of making a film about my life still seemed like a big IF."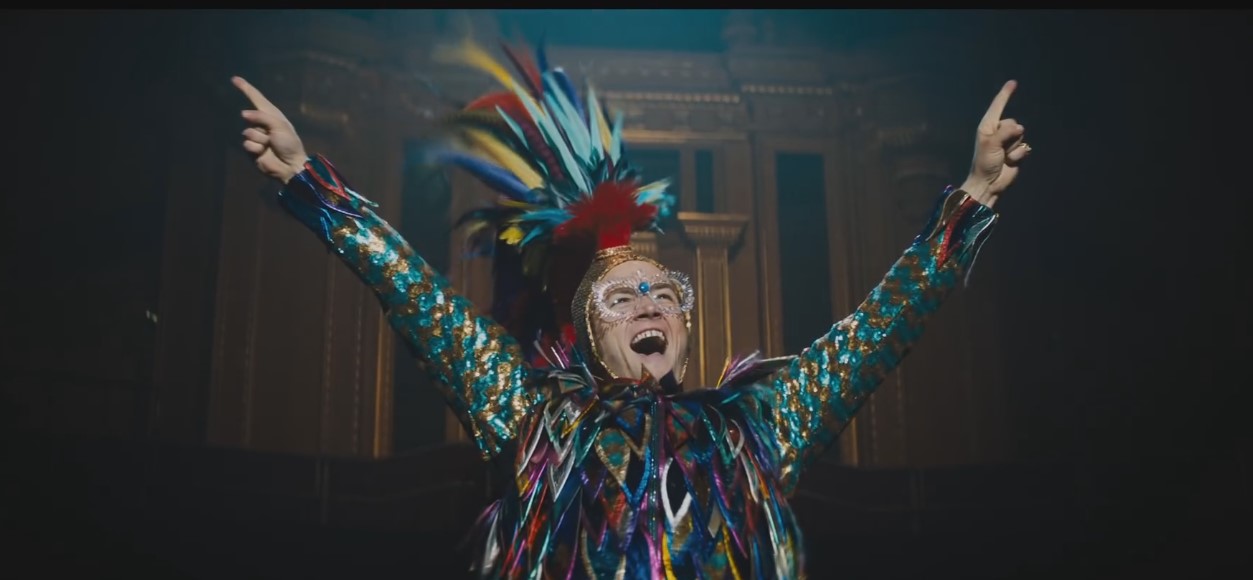 John was known for making amazing songs for movies – such as 'The Lion King' – but he was not comfortable watching himself at theaters. Back in 1971, Elton was offered the main role in 'Horal and Maude' by director Hal Ashby, but he declined. He loved the idea but wasn't ready at the time. Of course, the artist has appeared as himself in several movies such as 'Spice World' and Disney's 'The Country Bears'.
He was also in 'Tommy', although the hardest part about that was wearing 4½ft Doc Martens. However, he said no to that project as well, and he had told Rod Stewart to turn it down too. Later on, Peter Townshend from the Who called him, and John changed his mind. That was a funny bit he had with Stewart.
Elton John, Marc Bolan, and Rod Stewart in 1972 pic.twitter.com/lfMHN1cFfI

— Eric Alper 🎧 (@ThatEricAlper) December 11, 2018
"I've obviously spent a significant proportion of my life deliberately trying to annoy Rod Stewart – that's very much the nature of our friendship – but that time it was completely accidental."
But, all in all, Elton was never interested in reminiscing about his career. He did that project but was more focused on the present. However, John changed his mind after having kids past the age of 60. The singer started thinking about what they would know about their father's career in another 40 years.
"I liked the idea of them having a film and an autobiography, where I was honest."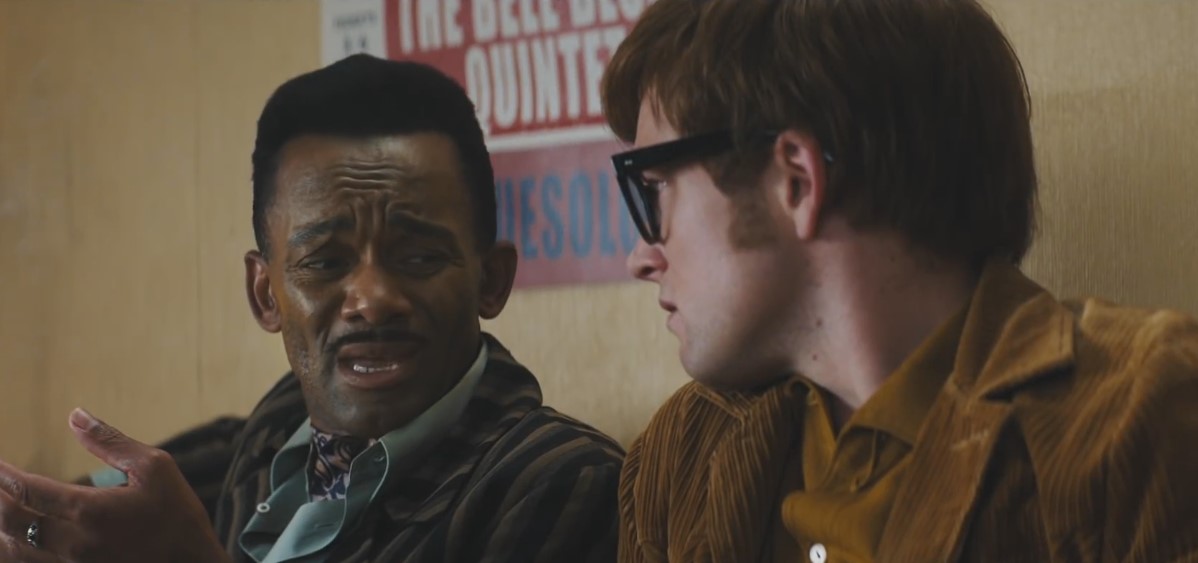 STARTING WORK ON 'ROCKETMAN'
Once he made up his mind, they had Lee Hall make the script because of his past work with Billy Elliot's musical. Elton wanted something that was filled with magic and intense moment with no limits; something like the documentary his husband made after they met. Most people would be afraid of having their lives laid out in a documentary, but the singer loved it because it was real.
"There are moments in it – and moments in the film – where I'm completely disgusting and awful, but then, at my worst, I was disgusting and awful, and there's no reason to pretend otherwise."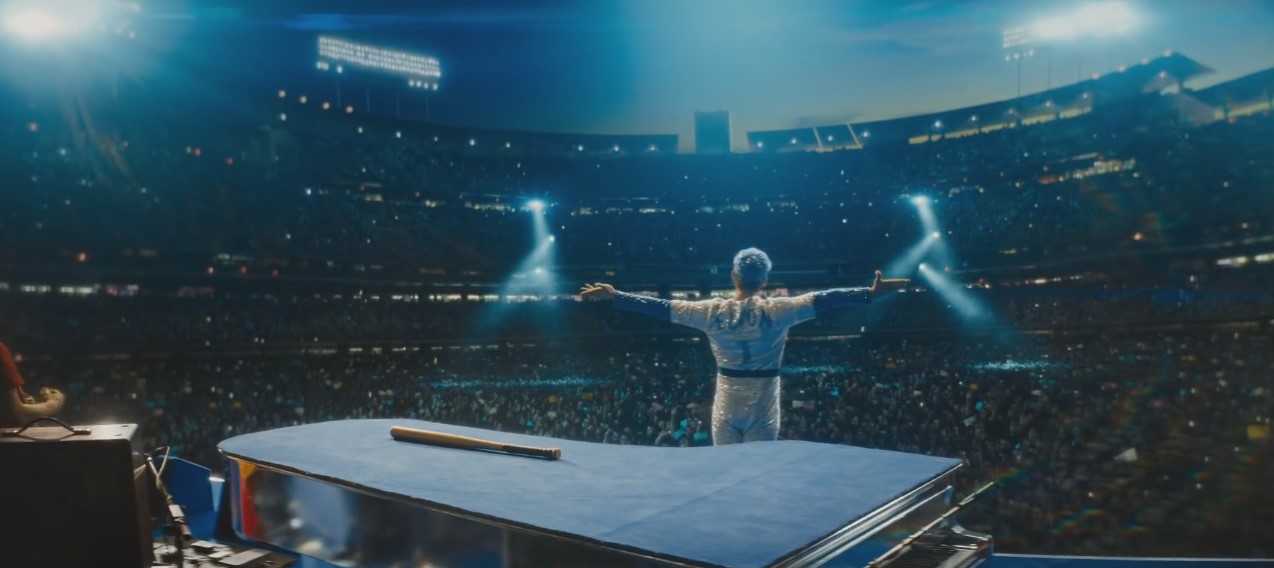 The movie is out in theaters at the moment, but it took several years and many changes to make. They had a hard time finding someone to direct it. David LaChapelle was going to do it but changed his mind to work on fine arts. Afterward, producer Matthew Vaughn recommended Dexter Fletcher. Moreover, the lead actor was a huge decision.
Justin Timberlake and Tom Hardy were considered before Taron was even an option. Additionally, studios wanted to reduce the amount of sex, drugs, and debauchery in the story to get a PG-13 rating. However, Elton was not alright with that.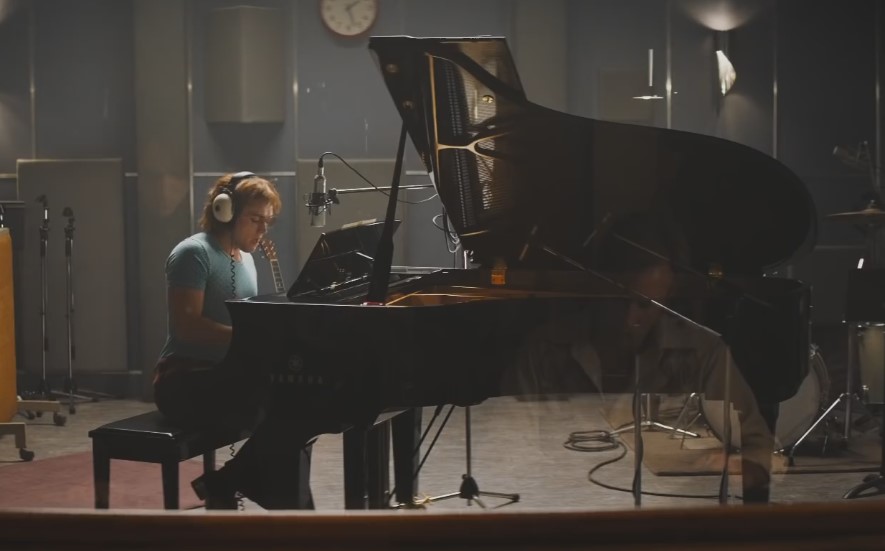 "I just haven't led a PG-13 rated life. I didn't want a film packed with drugs and sex, but equally, everyone knows I had quite a lot of both during the 70s and 80s, so there didn't seem to be much point in making a movie that implied that after every gig, I'd quietly gone back to my hotel room with only a glass of warm milk and the Gideon's Bible for company."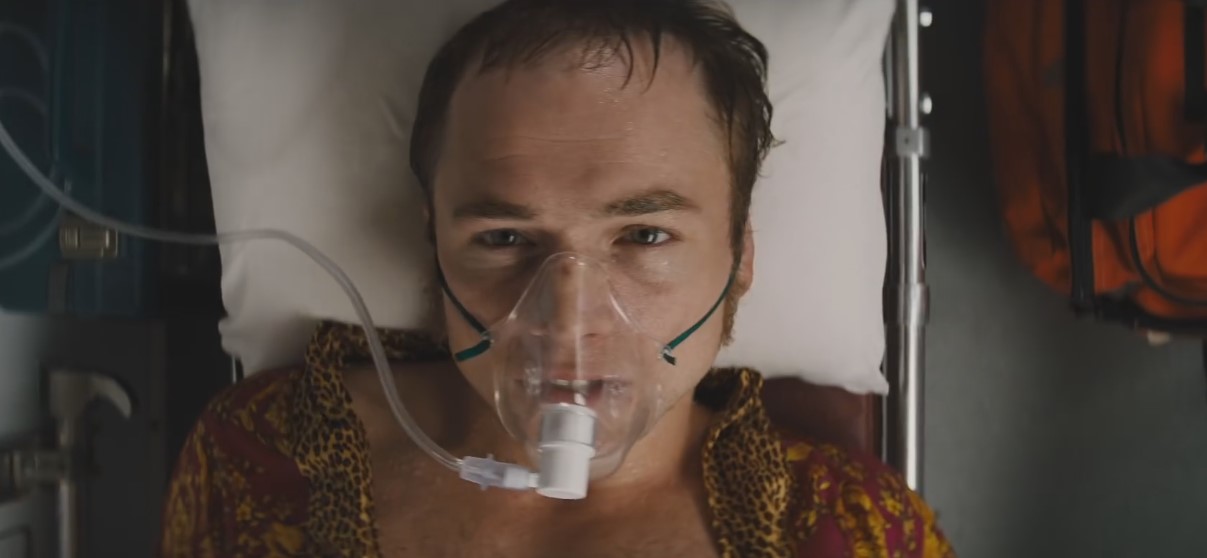 The other problem was that the studios wanted to reduce the magical aspect and make it a biopic. Elton said that would have completely changed the tone. The singer explained that spent most of his life in his head and that when he found success in music, things seemed unreal. John didn't make it right away. He worked hard and kept writing songs and performing in minor clubs. But, when he made it, it was whirlwind too magical to interpret any other way than with fantasy.
"There's a moment in Rocketman when I'm playing onstage in the Troubadour club in LA and everything in the room starts levitating, me included, and honestly, that's what it felt like."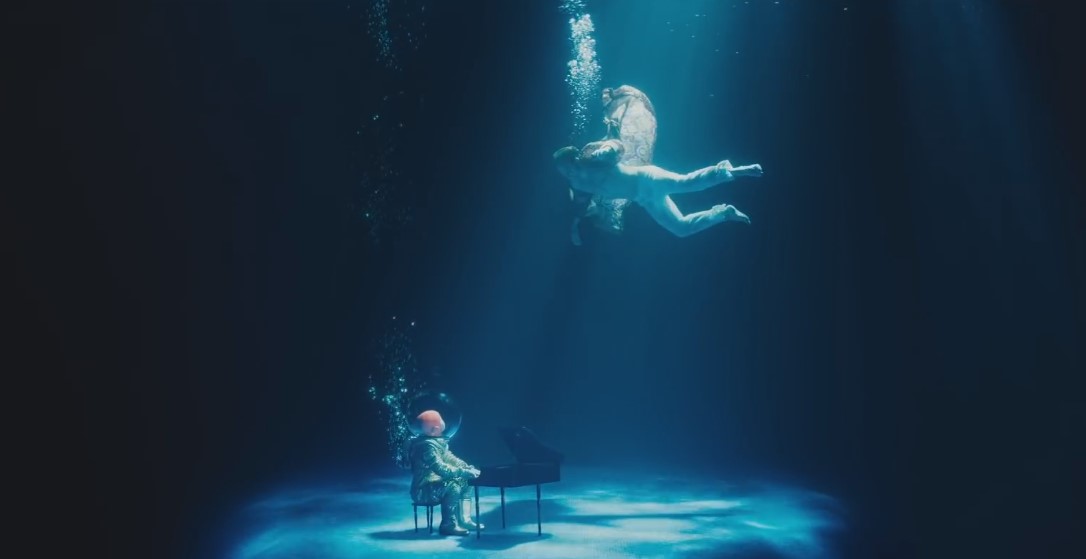 In August 1970, Elton traveled to the U.S. as a nobody. He and Bernie had no money, and they only earned a bit of press with his second album. They thought it was silly going to America at all, but after a month, the U.S. called him "the savior of rock'n'roll". His biggest idols - Brian Wilson of the Beach Boys, Leon Rusself, the Band, Bob Dylan and more - came backstage to tell them that they loved their work.
Additionally, he lost his virginity to a man, John Reid, who became his manager later on. He also came out for his closest friends and family. Everything happened in less than a month. Bernie and John were flabbergasted. The singer never wanted the rock star status. He just hoped to be known as a good songwriter. But, things only got more insane.
His diary also felt fantastical with entries such as, "Woke up, watched Grandstand. Wrote Candle in the Wind. Went to London, bought Rolls-Royce. Ringo Starr came for dinner." The singer believes that anyone is ever prepared to what happened in his life at that time, especially with all the insecurities of his childhood.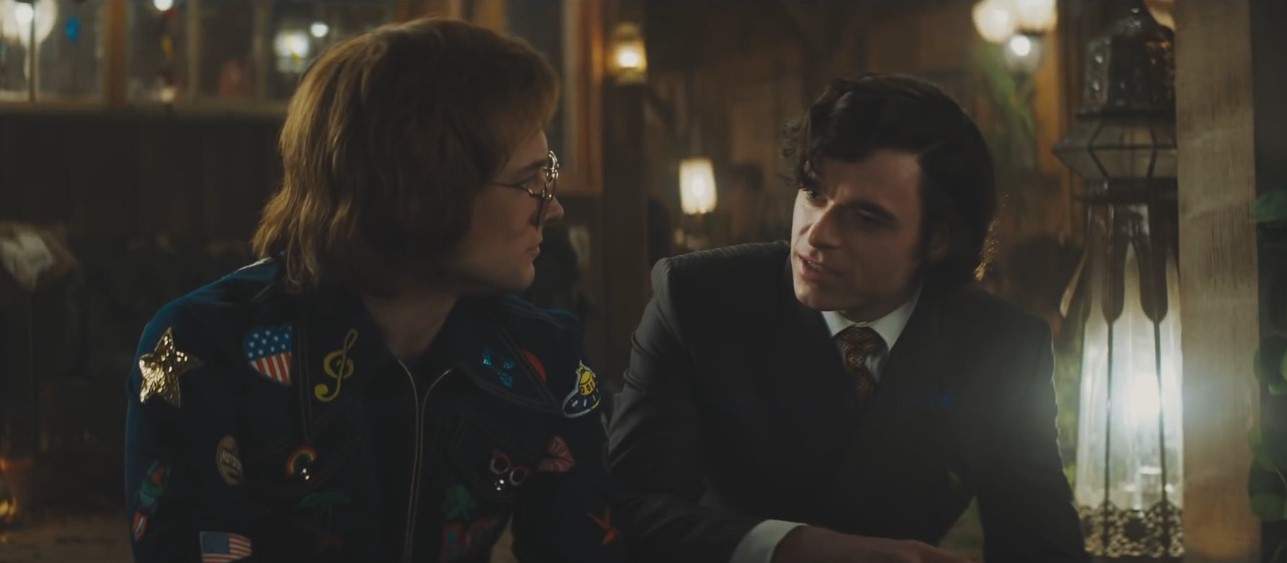 THINGS ALSO GOT SCARY
With his new-found success, also came the discovery of cocaine, but it took a while before things turned dark. The singer explained that looking back, he didn't go "off the rails" because he was always working and touring. But, when it happened, it also happened quickly.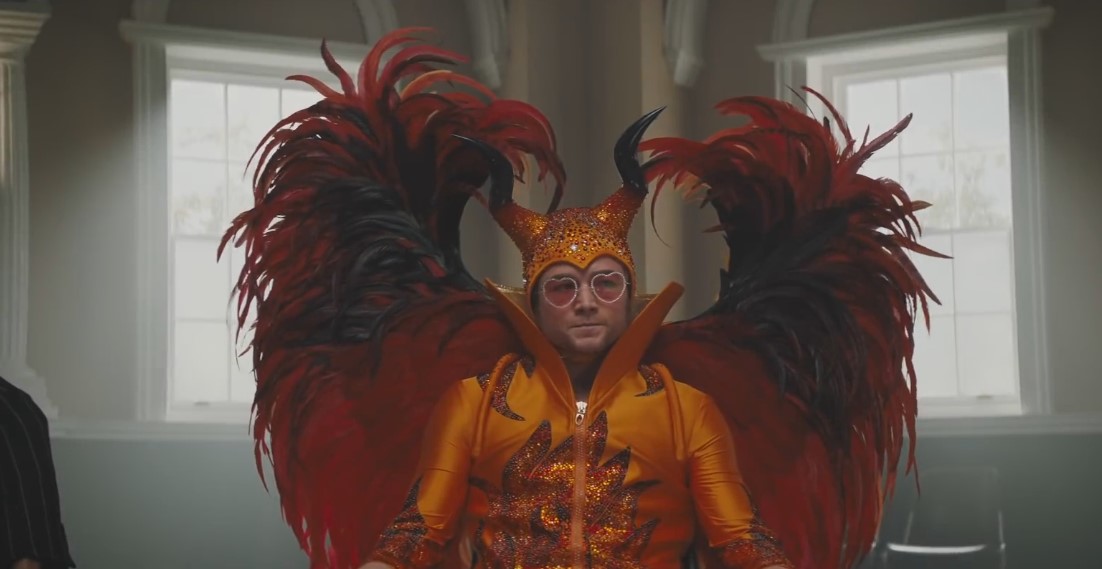 "It's strange, I don't find it painful to watch those parts of the film. They're truthful and, unlike my childhood, it was my own fault. No one forced me to do drugs and drink. In fact, more than a few people tried to warn me I was out of control."
Back in the 70s, almost every artist in Los Angeles had a problem with cocaine; so, no one would notice until it went too far.
DON'T LET THE SUN GO DOWN ON ME
The singer invited Taron Egerton to his house and lent him his diaries, but he knew the actor was the right man for the job after hearing him sing 'Don't Let the Sun Go Down on Me'. John felt that the lead in the movie should not lipsync, and Taron was known for the song 'I'm Still Standing' from the animated movie 'Sing'. John's song is actually hard for any singer. Even Elton himself had a hard time while recording it in 1974.
"I just couldn't get it right. Demonstrating my legendary composure and breezy good humor in the face of a crisis, I ended up threatening to strangle my producer Gus Dudgeon with my bare hands, then announced that the song was so terrible that I was never going to release it, and instead was going to give it to Engelbert Humperdinck."
But Taron sang it like it was made for him, and Elton was impressed that the actor wasn't trying to imitate or looked particularly like him, although he had his head shaved like John in the 70s. But, he just had it. The singer was also impressed by Richard Madden as John Reid and Jamie Bell as Bernie. The latter and Taron were able to capture Bernie and Elton's odd friendship perfectly.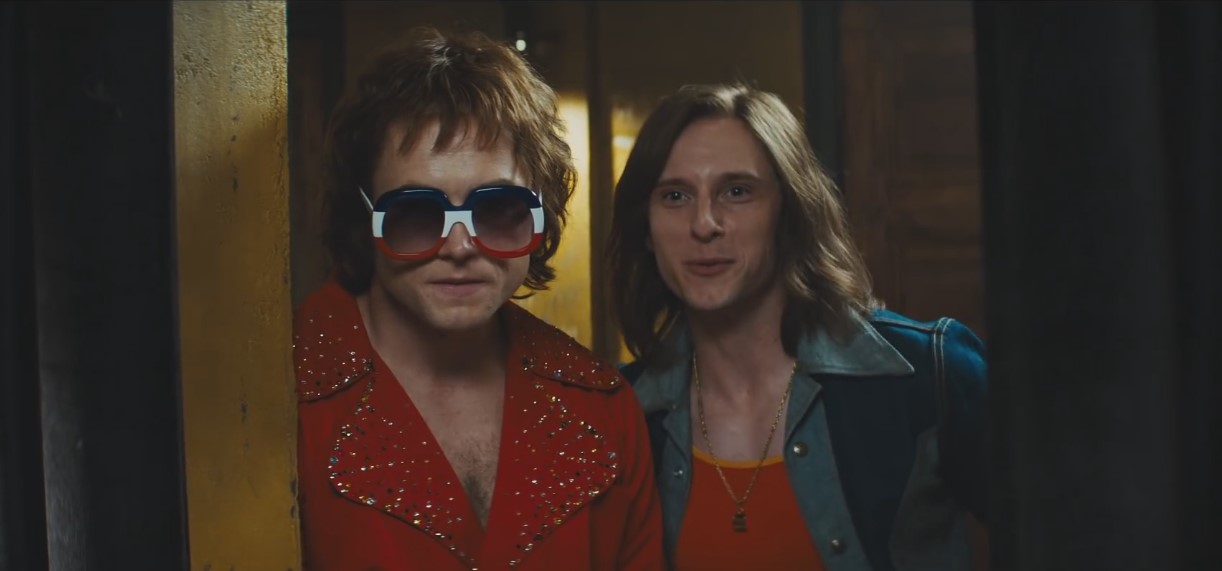 HIS FRIENDSHIP WITH BERNIE TAUPIN
After a failed audition at Liberty Records in 1967, Elton was given some lyrics as a consolation prize, and the rest is history. They were extremely different people as Bernie came from Lincolnshire, and Elton grew up in London. Apparently, Bernie settled in Santa Barbara and can rope cattle, while the singer likes collecting antiques and would never get close to a horse.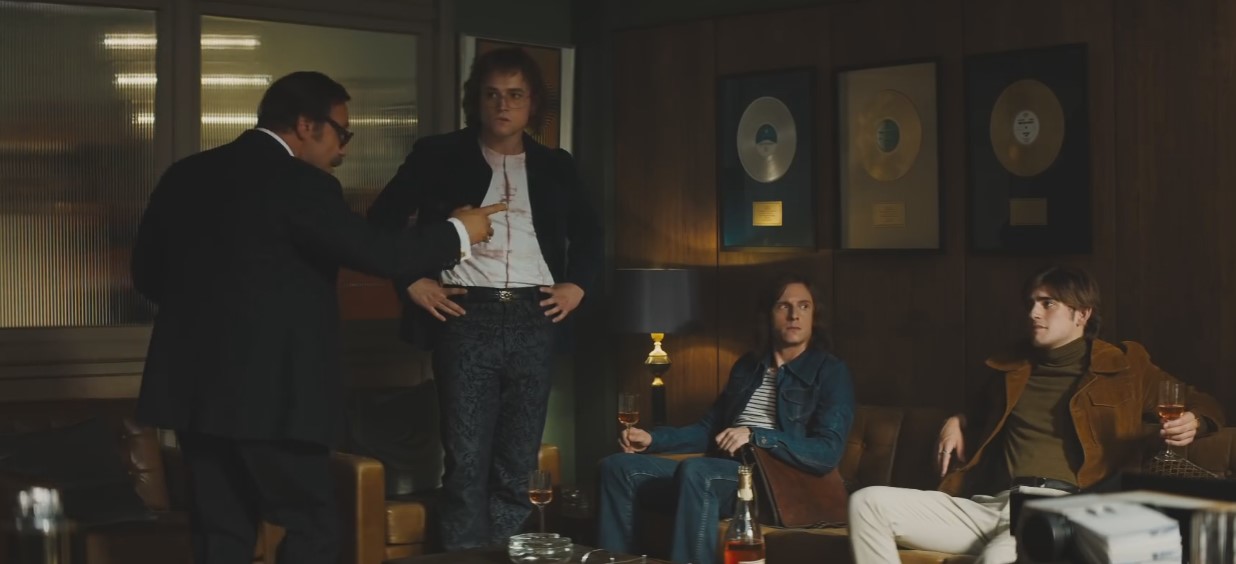 But, they cannot write without each other. Taupin's lyrics inspired John to write great music, and that has continued for the past 50 years.
"We've had arguments – you don't want to get him started on the subject of some of my more outlandish stage costumes, or indeed the subject of Don't Go Breaking My Heart, a song he's loathed from the minute it was finished and continues to loathe to this day – but we've never fallen out, despite all the ridiculous c**p we've been through."
The film perfectly captured how much they care about each other, and the scene where Bernie visited him in rehab was moving for the singer. He was the first person who tried to get Elton help for his drug problem. Meanwhile, Bernie was another person that wasn't as into the fantasy aspect of 'Rocketman' as Elton. However, after he saw the film, he understood the point of those moments.
"He understood the point of it, which was to make something that was like my life: chaotic, funny, mad, horrible, brilliant and dark. It's obviously not all true, but it's the truth."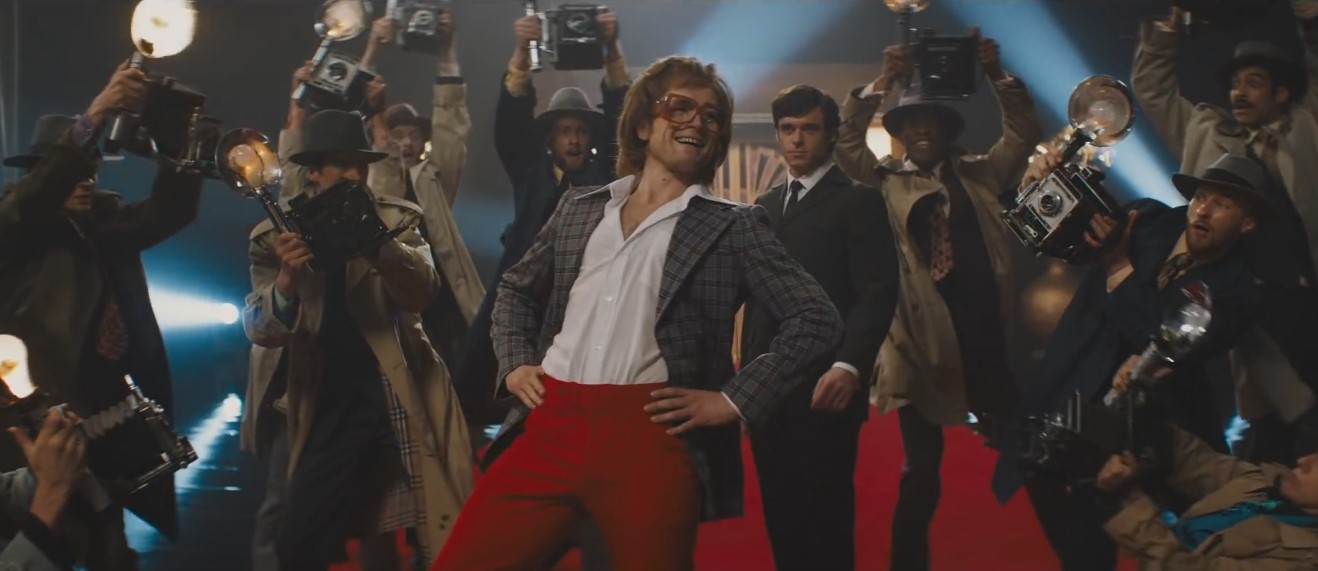 We are definitely rushing to the theater to see Taron Egerton's work now. Let us know what you thought of Elton's life and 'Rocketman'. If you liked this article, share it with your friends who have loved his songs for years. See you next time!
Source: The Guardian
Related: