Inside Elton John's Troubled And Toxic Relationship With His Parents
Elton John is a legend of the music industry as he wasn't afraid to be as ostentatious as possible during his performances and exuding confidence. However, not many people know that the singer, whose real name is Reggie Dwight, had a tough childhood as well as complicated relationships with his parents. His father never thought he would amount to anything.
This side of John's life is depicted in the new film, 'Rocketman', but there is a lot more to it than what appears on the big screen. Let's find out everything we can about this rock'n'roll icon!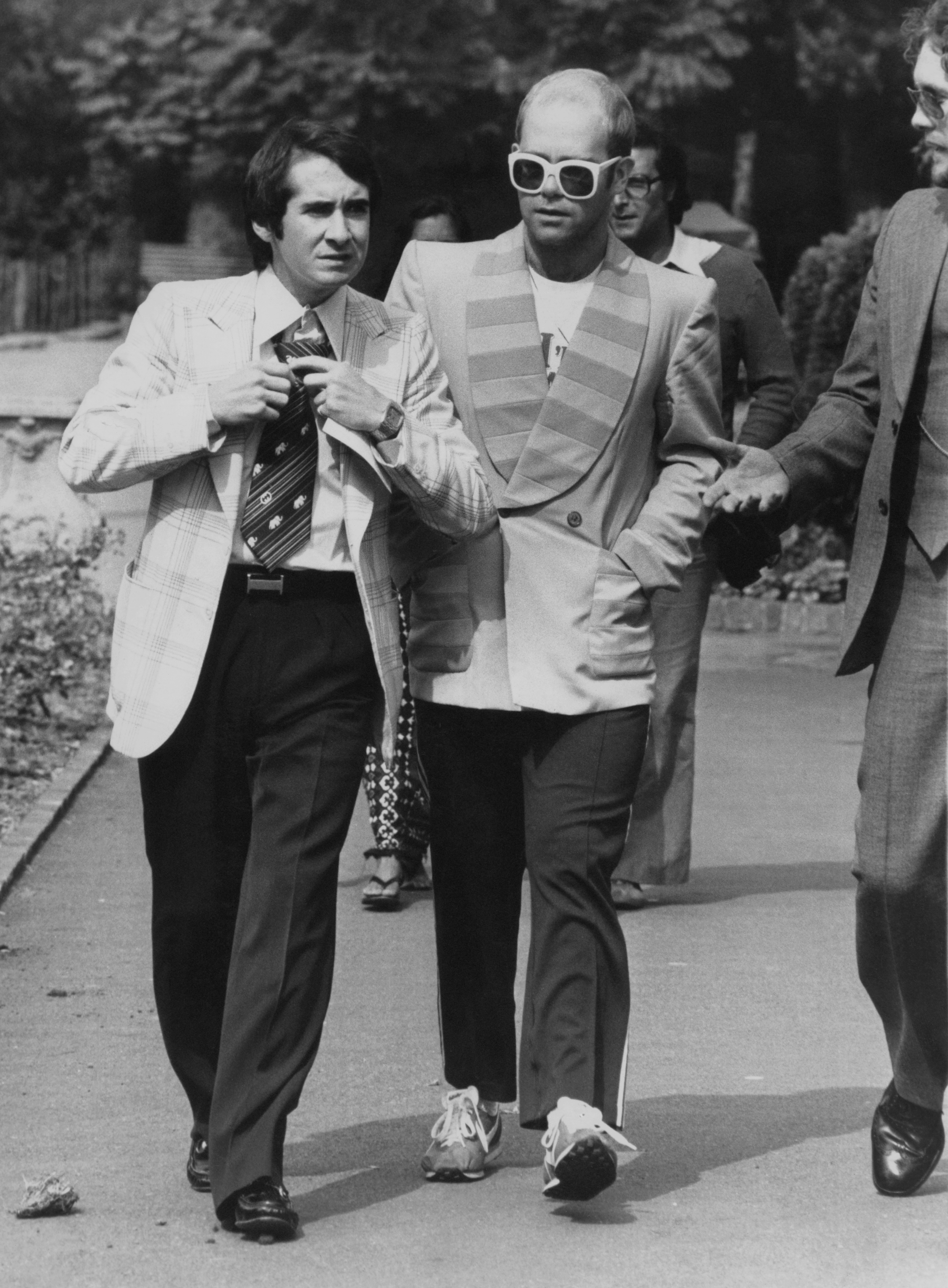 HIS FATHER
During an interview in 2008, Elton opened up about his father, explaining,  
"I never had his approval. My mother had letters from him saying, 'He'll never become a star.' … He instilled in me the drive to become who I am."
Reggie Wight was born on March 25, 1947, in the suburb of Pinner in London, and the young dreamer feared his dad, Stanley, who was a flight lieutenant for the Royal Air Force. In 2016, the singer said that he always had to walk on eggshells around the man and that his father only touched his son in violence.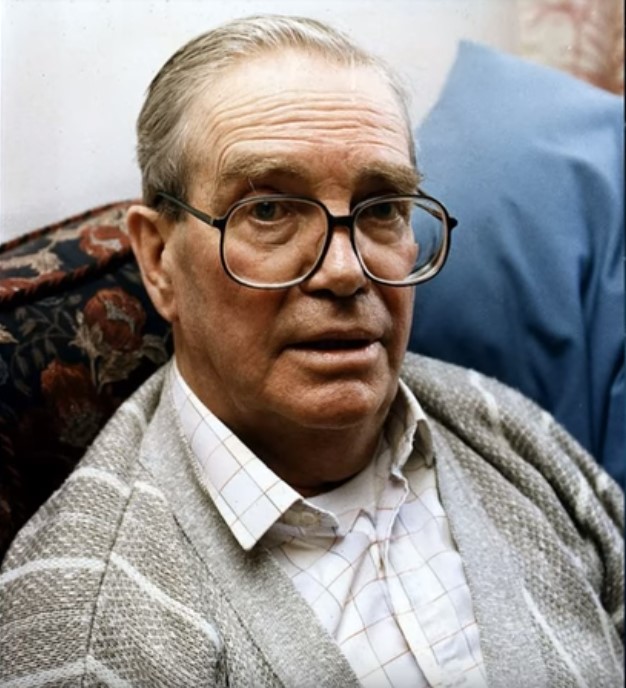 Therefore, Reggie would find solace from his horrible household in music as his parents were always fighting about him.
"I was happy when I was surrounded by music."
He quickly started carrying tunes on the piano and enrolled in classes at the Royal Academy of Music on weekends. But, when he discovered Jerry Lee Lewis and Little Richard, he veered towards rock'n'roll instead of classical piano. Meanwhile, Stanley was horrified when his son wanted to pursue a career in the "devil's music', although he was a fan of jazz and a record collector himself.
According to Elton's husband, David Furnish,
"His father didn't want him to be a musician at all. He thought he'd be better suited to being an accountant or something sensible like that."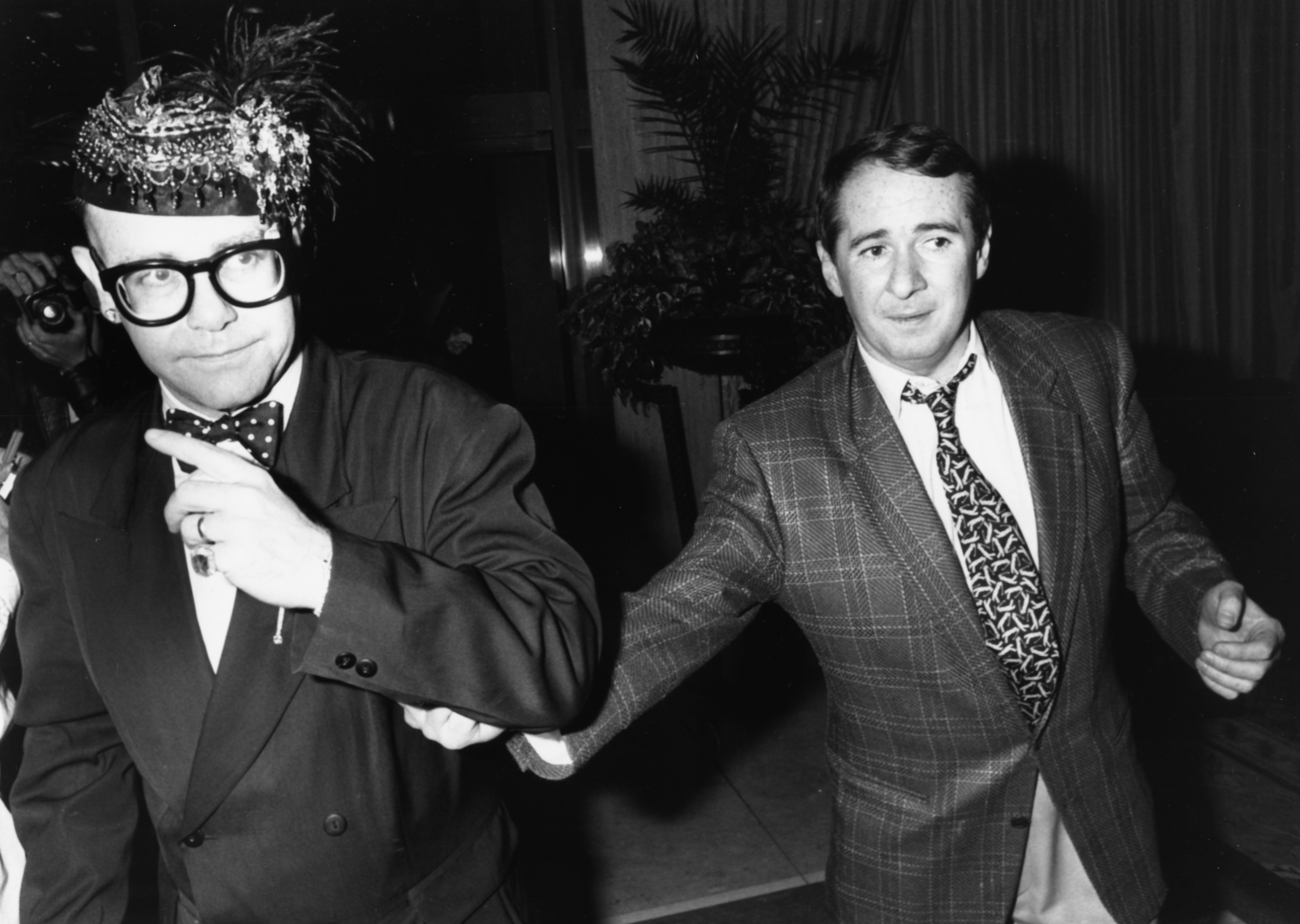 Over the years, Stanley would forbid his son from wearing what he deemed strange outfits such as Hush Puppies, which only fueled John's desire to step away from his shadow. "His condescension about what I was doing drove me on." Luckily, his success allowed him to break away from those shackles as he dressed in feathered boas, sequins, and tiaras through his tours.
In the 70s, he had more than 200 pairs of his popular glasses, which are worth around $40,000. John exchanged Hush Puppies for shining heels in a rebellious move. In a 1973 documentary, the singer explained,
"It's a reaction against everything that I wasn't allowed to do as a child or a teenager. I was kept well under wraps. And now I'm making up for lost time. I enjoy the freedom…I really like eccentricity."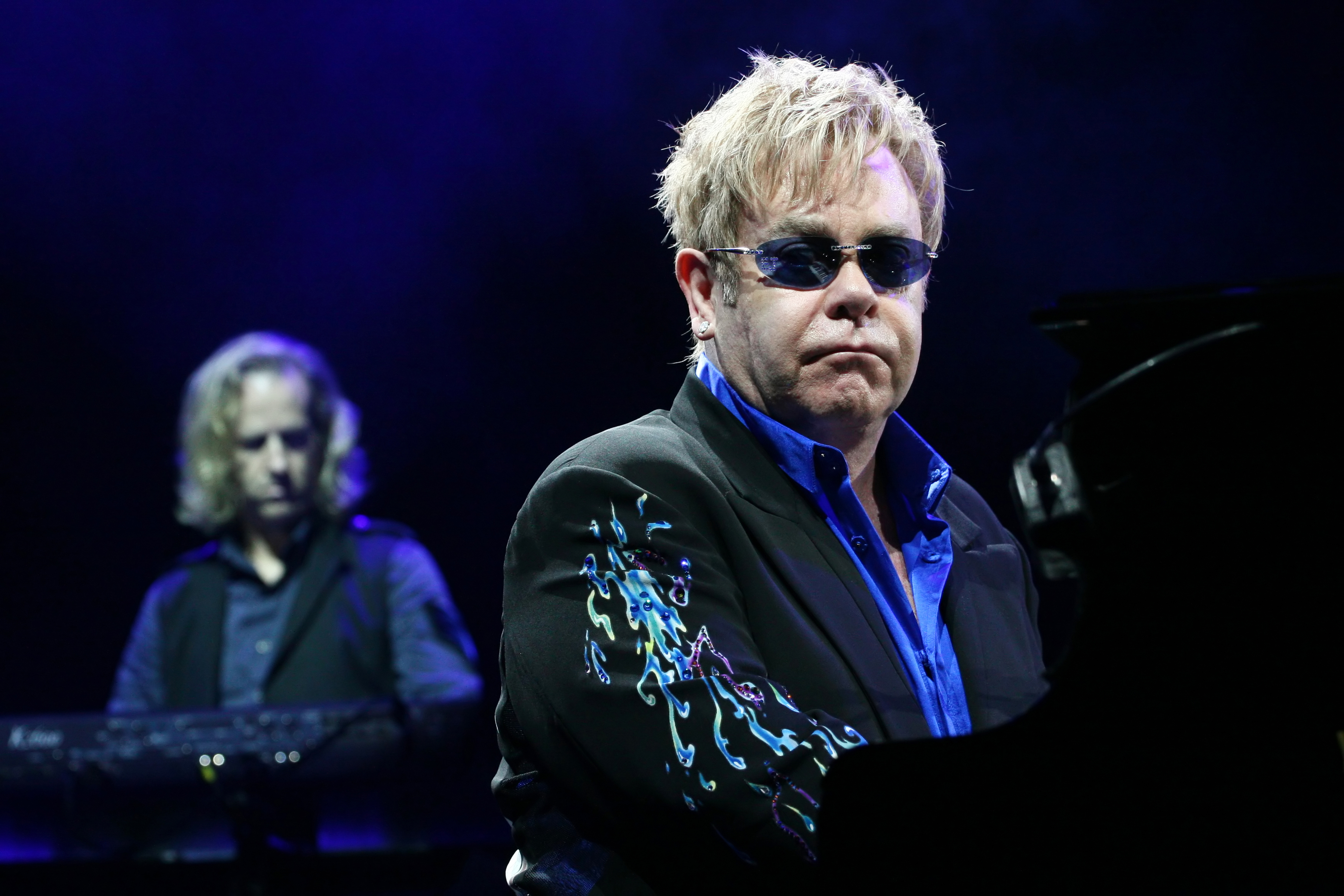 His parents got divorced when he was 13 years old and remarried. Stanley started a new family with his new wife, and basically, forgot about Reggie.
"It wasn't that he didn't know how to relate to kids. He left us, remarried and had another family, and by all accounts was a great dad to them. It wasn't children, it was me."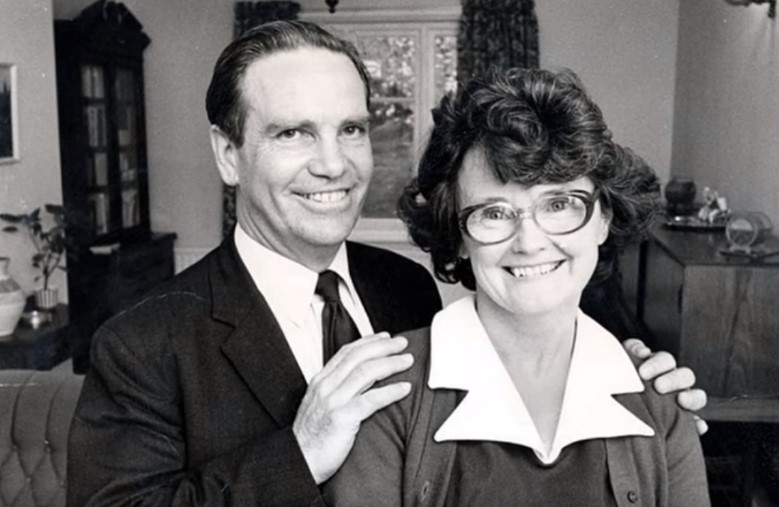 John would often talk about his problems to the press once his fame took off, and during a 1976 interview for Playboy, he said that his father was absent during the first two years of his life, which is not true, and that he would yell if John was chewing too loudly. His half-brother, Geoff Dwight, said that it wasn't like that at all, stating,
"When I was growing up, Elton was always there and we had a lot of fun on family holidays and things like that. He would come up and visit us almost every weekend and with him being older it was always exciting to hear the stories of what he had been up to."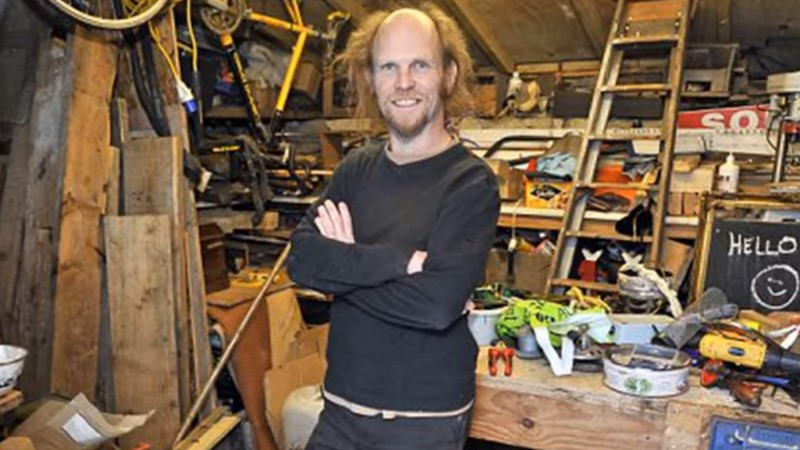 Meanwhile, John stepmother, Edna, agreed with her son, explaining,
"Stanley's been made out as an overbearing monster. But it's just not true. He was a lovely man, a good father and a loving husband."
During a visit to his father in 1973 – something that 'Rocketman' hinted at – Geoff said that the singer gave 2,000 pounds to the family to purchase a car. But, the cost of maintaining was apparently too high, and Stanley sold it. Geoff wondered if that was what led to even more animosity between them.
"Was it this that led Elton, three years later, to give an interview in which he pilloried his father, claiming that he cadged new cars from him?"
However, in 2012, the singer said that one of the most hurtful things about his father is that he never went to see one of his shows.
"My dad never came to see me and it really hurt. It still does. I just wanted him to see that I was really good. But it never happened."
These claims were refuted by Edna as well, who said that they went to see him a lot. Unfortunately, father and son never got to mend fences before Stanley died in 1991, and John didn't go to his funeral to avoid being labeled as "hypocrite". The singer's memories are still conflicted, but he believes that his father loved him.
"He's been dead for a long time, and I'm still trying to prove things to him. I still do things and say, 'Dad, you would've loved this.'"
HIS MOTHER
Difficult relationships between fathers and sons are more common than troubled relationships between a child and a mother, but both can happen. 'Rocketman' portrayed Elton's mother as someone who was never the typical warm mother. She was depicted as cruel and calculative, and actress Bryce Dallas Howard was even surprised when she read the script for the first time. She said,
"When I first read the script, I was kind of shocked. I questioned [the portrayal]. Like, Hmm, this feels like vilification, and I don't know if this is accurate."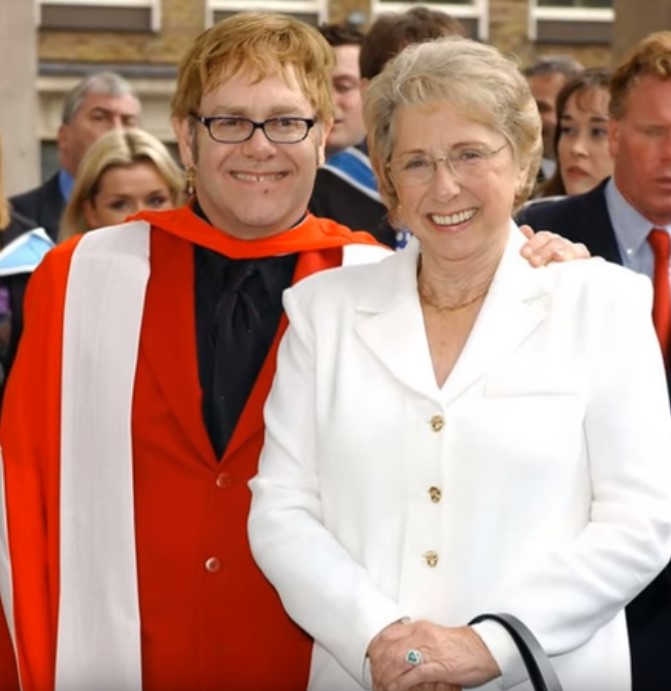 Therefore, the actress searched for answers and spoke to people who knew Sheila and were not in cahoots with director Dexter Fletcher. She came to a firm conclusion,
"In honestly every single conversation, it was confirmed to me that, yeah—this was a very dysfunctional relationship, and she was a broken woman."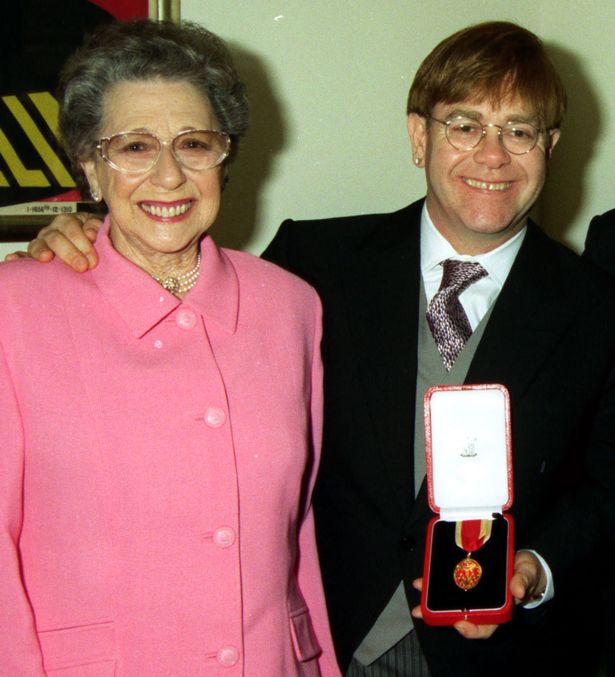 Howard also said,
"Elton was born. . .in Pinner, England—right after World War II. The city had gone through so much, and there was still rationing in place, so it was certainly not an easy time. She married Elton's father when Elton was six years old, and they just absolutely hated each other."
After Elton discovered his talent for the piano, things took a worse turn. "Elton was a child prodigy, and that was shocking and complex because she did feel that her life was not her own," the actress added.
"A lot of resentment came from that. But it definitely crossed over—the cruelty and the kind of mean persona and, you know, just not showing love, ever. It makes me wonder if she wasn't well, possibly. It had shifted into a place that was toxic and dangerous."
Howard couldn't believe what she was learning about John's mother, and she talked about Sheila with her friend, a psychiatrist.
"I talked to him about her, because I wondered if there was maybe a personality disorder. Unhappiness is one thing. So is resentfulness. But it was strategic cruelty. She would kind of vacillate between indifference and strategic cruelty, and that's just—to me, as a parent—I couldn't quite wrap my mind around that without thinking it was a result of some kind of psychosis."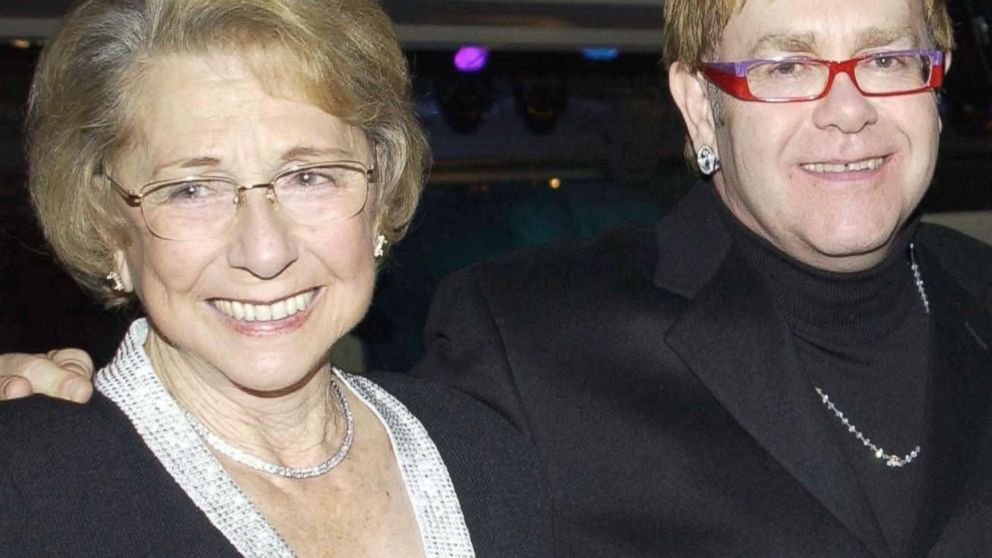 British record producer Stuart Epps, who met John in the 70s, affirmed that mother and son had a tricky relationship. She was 22 years old when she had him and would often seem like his sister. "She was pretty outrageous, which is where Elton gets all of that from." Meanwhile, Bryce Dallas Howard continued to explore the story to prepare for her role.
"There were ups and downs because she was very charismatic and witty—very funny and cutting. She would say the things that people are thinking but not saying. That's a little delicious, up to a point."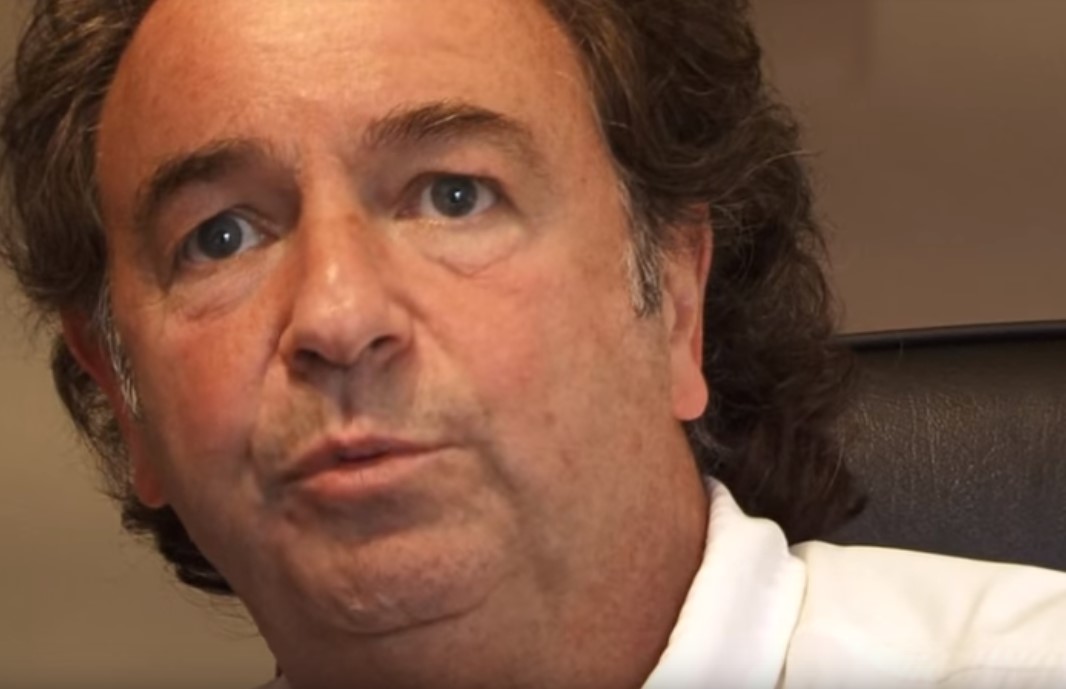 On the other hand, Howard believes that John's humor came from Sheila,
"But he's a very, very, sensitive, emotional person. And it didn't seem that that's how Sheila was herself."
HE WAS CLOSER TO HIS MOTHER, BUT SHE...
Although things were complicated between them, Elton gave her money once he found success. He even hired her to take care of his mansion in Virginia Water. However, even 'Rocketman' revealed that John often had temper tantrums, and he once fired his mother. Epps recalled arguments years ago between them,  
"He said to her: 'You are fired as my mother!' He was in such a temper. It must have been 40 years ago."
Another big issue between them was Elton's husband, David Furnish, which led to an eight-year rift. John never talked about it to the press, but Sheila was extremely forthcoming, "He had always been very kind to me until he got with David Furnish." She also blamed Furnish for John's problems with his assistant Bob Halley.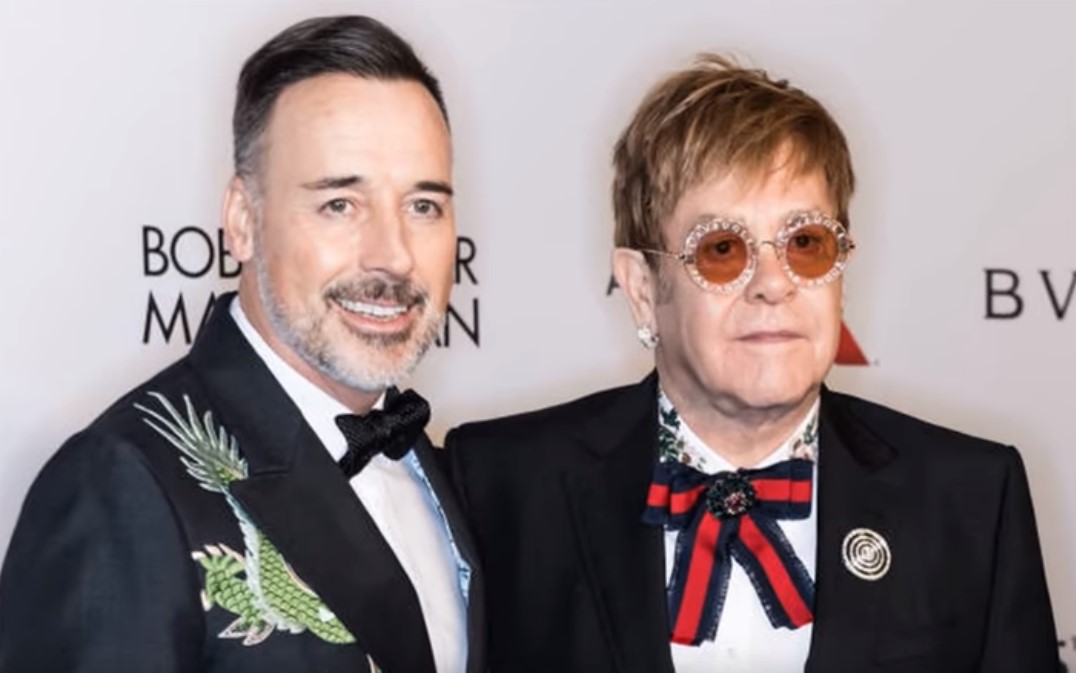 "It's pretty obvious if anyone thinks about it. Elton didn't even fall out with Bob [Halley] really. The relationship ended abruptly. Everybody was got rid of all of a sudden. That's what happened, and everybody has gone—me included. . . .and we know who is behind that!"
She also hired and Elton John impersonator for her 90th birthday party, and she still talked to the singer's ex John Reid. Meanwhile, she was close to Halley.
"He has always been marvelous to me and he lives nearby and keeps an eye on me.' [...] [Elton] told me I thought more of Bob Halley than I did of my own son. And to that I said to him, 'And you think more of that f**king thing you married, than your own mother.' Those were the last words I spoke to him."
When forced to comment about his problems with Sheila, John simply said that he didn't want her in his life. But, his mother didn't stop saying catty things about her son's marriage. She would say that a lot of his boyfriend would take advantage of him in the past, and Sheila had to deal with the aftermath. Over the years, she has accused Furnish of many things.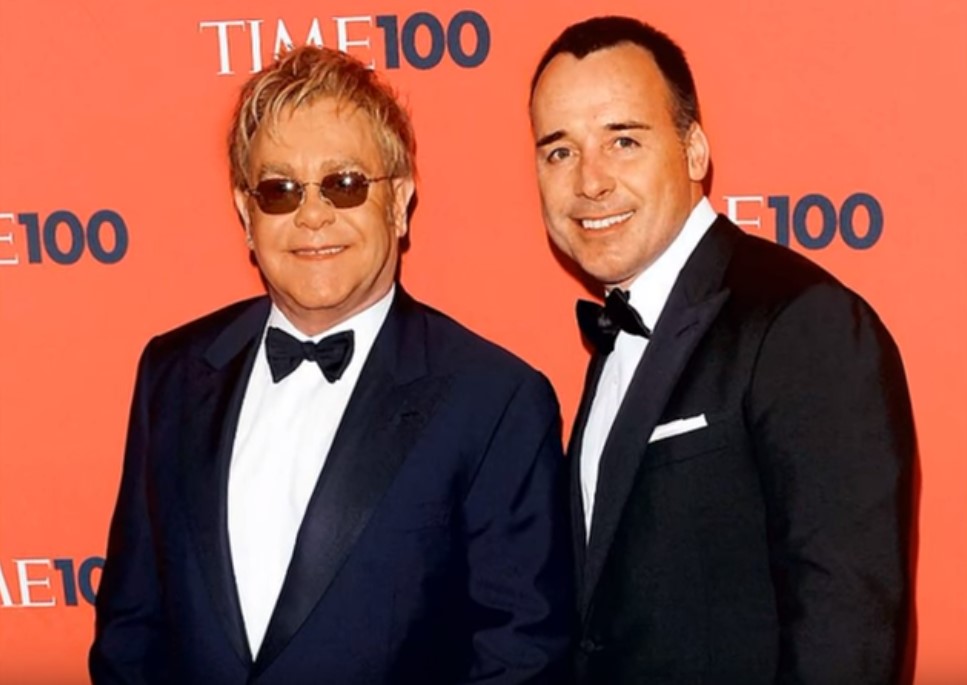 She even blamed him for the fact that John didn't visit his stepfather, Fred Farebrother, in the hospital when he was dying. She said,
"I'd like to give Furnish a punch right on the bloody earhole! If I had the chance, I'd do it…. I've had all the upset and crying and the worrying and the nastiness."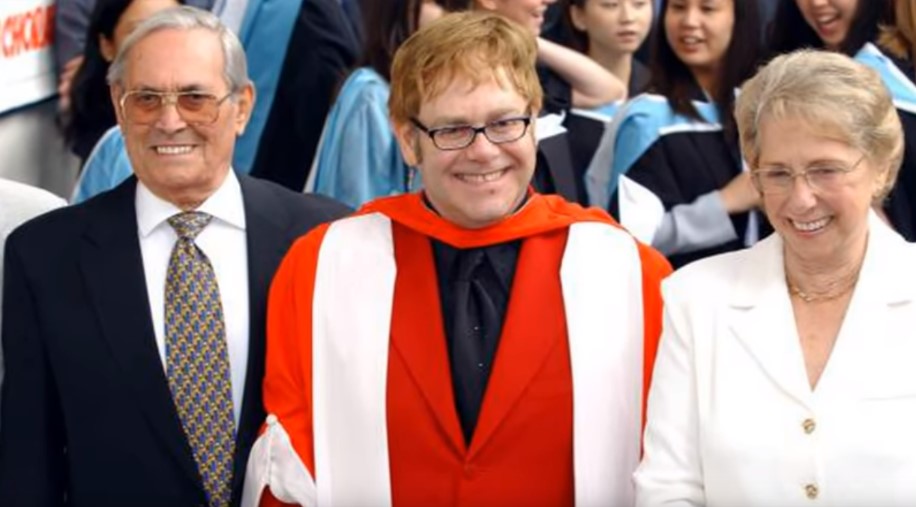 RECONCILING
Fortunately, after years of animosity, the singer revealed that they patched things up after her 90th birthday. Sadly, a year after that, Sheila died, which left John heartbroken.
"I saw her a week before she died and thought, 'God, she's pretty feisty, she's going to last for a few months.' A week later she was dead. It really shook me."
So sad to say that my mother passed away this morning. I only saw her last Monday and I am in shock. Travel safe Mum. Thank you for everything. I will miss you so much.

Love, Elton pic.twitter.com/dQKXRbpGRy

— Elton John (@eltonofficial) December 4, 2017
Unfortunately, another bad memory came when Sheila's will was read. She had left him two urns and some pictures of her and John's grandfather in uniform. His mother left most of her money, which was valued at £534,000, to Bob Halley. While John is incredibly rich and certainly doesn't need it, it seemed like a message that Halley was more like her son than Elton.
However, John didn't let that discourage him, and he even handled her funeral. Bryce Dallas Howard was concerned about her portrayal and wanted to know what the real-life Elton John thought. After the viewing at the Cannes Film Festival, he said one word to her, "B**ch." The actress laughed and said it was "good feedback".
It sounds like 'Rocketman' is a lot more than just music. Let us know what you think about the singer's relationships with his parents. If you liked this article, share it with your friends who loved the film. See you next time!
Source: People, Vanity Fair, Rolling Stone, Sunday Times, Daily Mail, Daily Mail, Daily Mail, The Sun, Page Six, Vanity Fair
Related: