Camilla's True Story: Lady In Waiting Who Rocked The Monarchy
The cheating affair between Prince Charles and Camilla is one that rocked the Royal family for years. Over time, we have heard the perspectives of others about the incidence. However, that of Camilla's has remained unknown for a long while. Thanks to the book, 'The Duchess: The Untold Story' by Penny Junor, we finally got to know about Camilla's side of the story. Get ready as we unveil Camilla's untold part of the narrative. Enjoy!
THE START OF CAMILLA SHAND AND ANDREW PARKER BOWLES' LOVE STORY
Camilla first met Andrew in March 1965 at Camilla's coming out party. She was 17 years old and a fine lady at that so she decided to celebrate. At the time, Andrew was 25 years old, and a Guards officer and lieutenant in the Blues and Royals. However, their love story didn't start until 1966 when they both met at another party and danced with each other.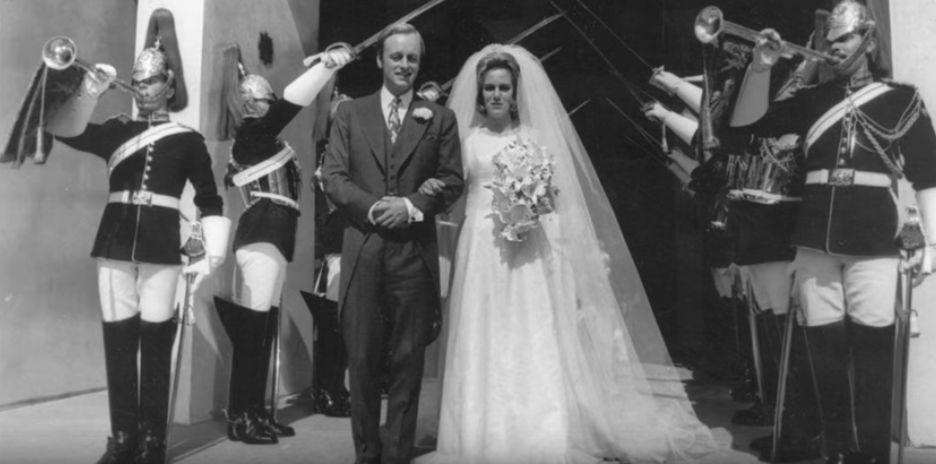 They were both captivated by each other's charms. But that wasn't all that attracted Camilla to Andrew; his ties to the British royal family was also something she could not resist. His father was a bosom friend to the Queen Mother. Also, during the Queen's coronation ceremony in 1953, 13-year old Andrew was one of the page boys.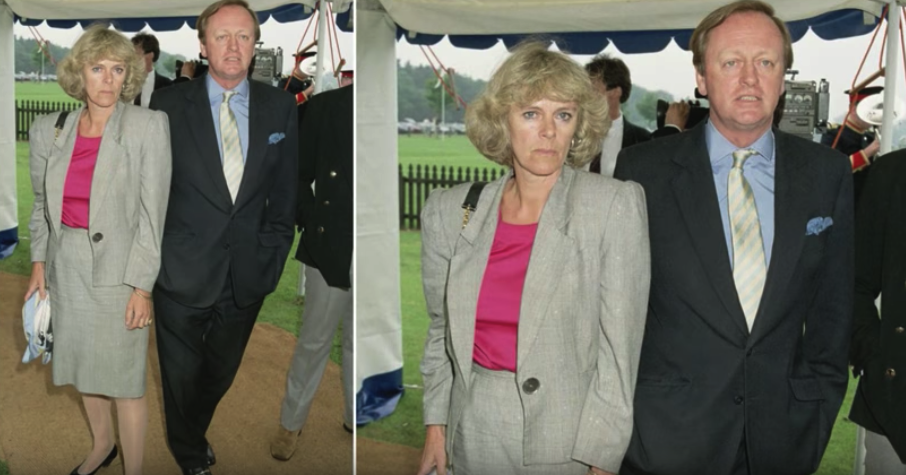 Camilla and Andrew grew close and began dating. They both enjoyed many weekends together at his parents' house close to Newbury in Berkshire. However, Camilla wasn't the only one enchanted by Andrew's allure; other women were after him, and he couldn't reject their advances. Unfortunately, some of these women were married, and many of them were Camilla's acquaintances.
CAMILLA SHAND AND ANDREW PARKER BOWLES' ROLLERCOASTER RELATIONSHIP
One time, at a dinner party, the woman that sat next to Andrew Parker Bowles flirtingly said to him: "I'm really hurt, Andrew, I'm the only one of Camilla's friends you haven't made a pass at. What's wrong with me?" Many people knew about Bowles' illicit affairs with other women, but it was often regarded lightly. Most times, these women he cheated with were friends of Camilla. Sadly, they displayed meager loyalty to their friend by yielding to the allure.
Even with this, Camilla never appeared to hold them accountable or have any dramatic clash with Andrew. According to reports, there was barely a distressing moment in their home, no spiteful remarks or resentful exchanges. It seemed Camilla had grown used to Andrew's lifestyle, and couldn't care less anymore. Only Camilla's close friends were aware of how Andrew treated her poorly and how his extramarital relations extremely wrecked her. Obviously, Camilla loved Andrew dearly, and she yearned to be loved back the same way.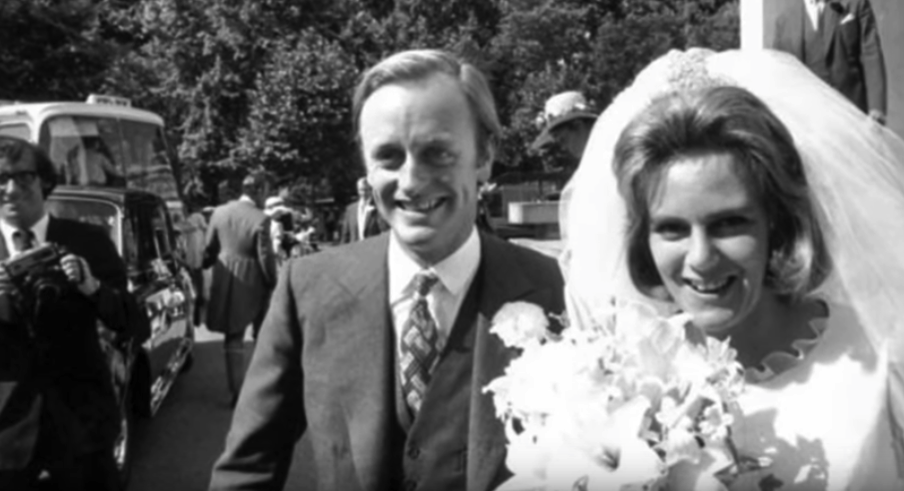 Unfortunately, Andrew's ever-gazing eyes always seemed to find someone else to shower his attention on, apart from Camilla. Andrew's adulterous ways didn't just start when they got married; he had always been that way even while they were dating. Camilla once reacted bitterly to Andrew's cheating lifestyle.
She scribbled an unpleasant message on the windscreen of Andrew's car with her lipstick when she spotted it outside one of her friend's houses. Then she went ahead and burst his tires; talk about revenge! It is quite surprising that a woman as confident and fierce as Camilla put up Andrew's conduct for many years.  Even to the extent that she agreed to marry him when he later proposed.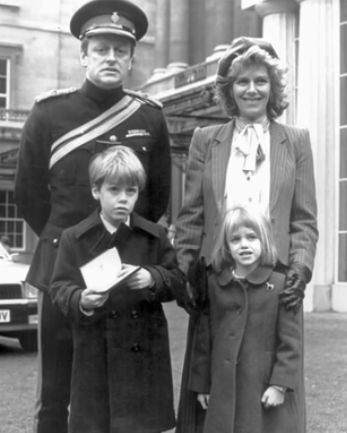 HOW PRINCE CHARLES AND CAMILLA MET  
Prince Charles and Camilla met through Lucia Santa Cruz. She was the daughter of the then-Chilean ambassador to Britain. Lucia met Charles when he was still studying at Trinity College, Cambridge. It has been widely speculated that Lucia was the Prince's lover. However, Lucia would later play a significant role in Charles's life as she introduced him to Camilla.
In 1971, Lucia began staying on the first floor of Stack House, in Every Street,  Belgravia after her parents moved back to Chile. On the floor below Lucia's flat, Camilla was living together with her friend, Hon. Virginia Carrington. Lucia and Camilla later became good friends and decided to hook her up. It was reported that she told Prince Charles that she had 'just the girl' for him. She depicted Camilla as being a person of 'enormous sympathy, warmth, and natural character.'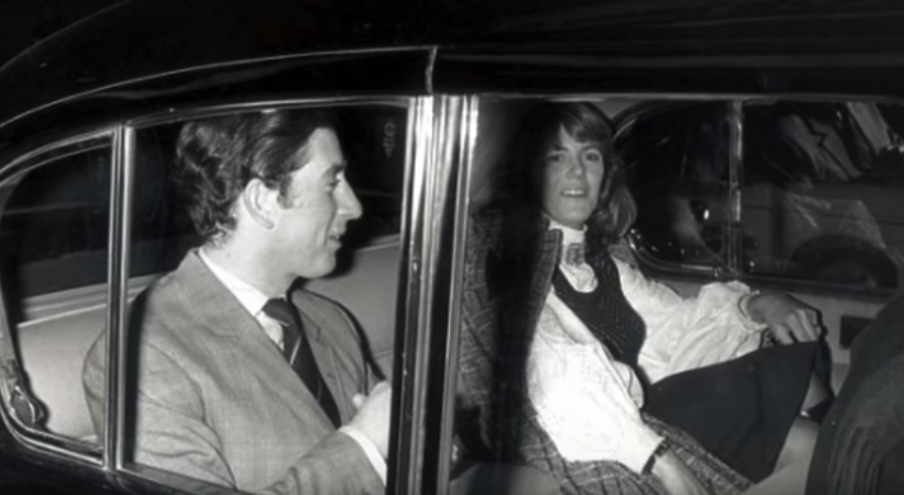 Charles had been away in Japan, where he had gotten a little box as a present for Lucia since he knew he would be visiting. However, the instant he was knew he'd be meeting another person, and he made sure he got a gift for her too. How charming! Prince Charles and Camilla met one evening in 1971 inside Lucia's apartment. It was disclosed that as Lucia introduced both of them, she jokingly added:
"Now, you two, be very careful, you've got genetic antecedents. Careful, CAREFUL!"
Both the Prince and Camilla knew what she meant. Apparently, she was referring to Camilla's great-grandmother, Alice Keppel, who was a mistress of Charles's great-grandfather, Edward VII for a long time.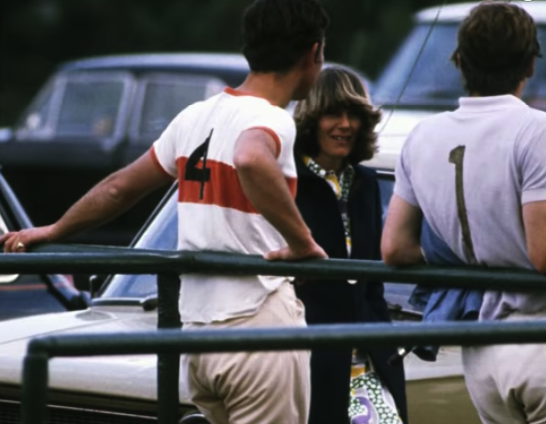 Surprisingly, Alice's daughter, Sonia— Camilla's grandmother— is theorized to be the daughter of the King. This implies that Prince Charles and Camilla could be related. Prince Charles instantly liked Camilla, and she enjoyed his company too. After their first meeting, they decided to see each other more often. However, it wasn't a very good period for the 22-year old apparent heir to the British throne.  He was involved in rigorous military training and occupied with other intense mandatory activities.
PRINCE CHARLES AND CAMILLA'S SHORT-LIVED RELATIONSHIP
In 1972, the Prince was free for a while, and this was the period he became really close to Camilla. At the time, Andrew was not around. They frequently hung out at Smith's Lawn, the Guards Polo Club in Windsor Great Park. Camilla had been a regular person at the polo matches for many years, watching, and cheering on Andrew and his friends as they played. As a result of her constant presence at the club, she could attend the matches, and watch Charles play without evoking unwanted attention.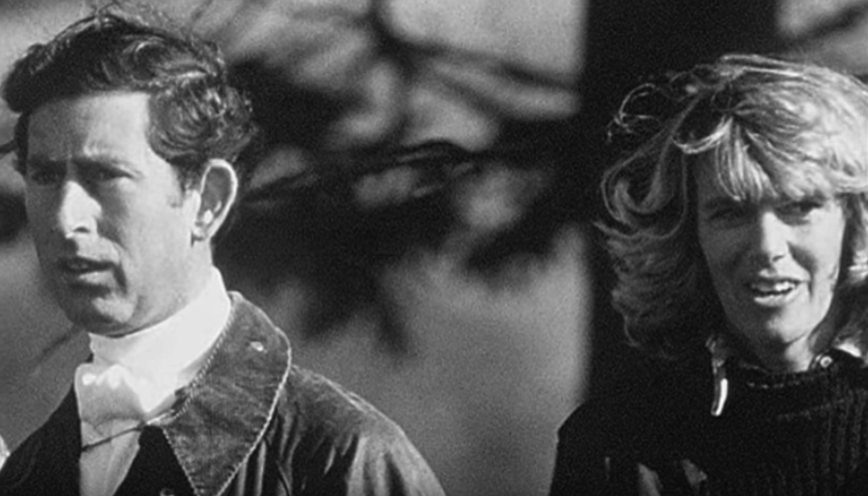 Also, both of them spent awesome times together at Broadlands, the seat of Charles' uncle, Lord Mountbatten. Lord Mountbatten was glad his niece was happy being with Camilla, but he warned him about the future. He made it clear to him that it was impossible to marry Camilla based on two basic reasons: she was not from a strong aristocratic family, and was no longer a virgin. Despite Andrew's philanderings, Camilla was not with any other man than Prince Charles during the period they were supposedly together.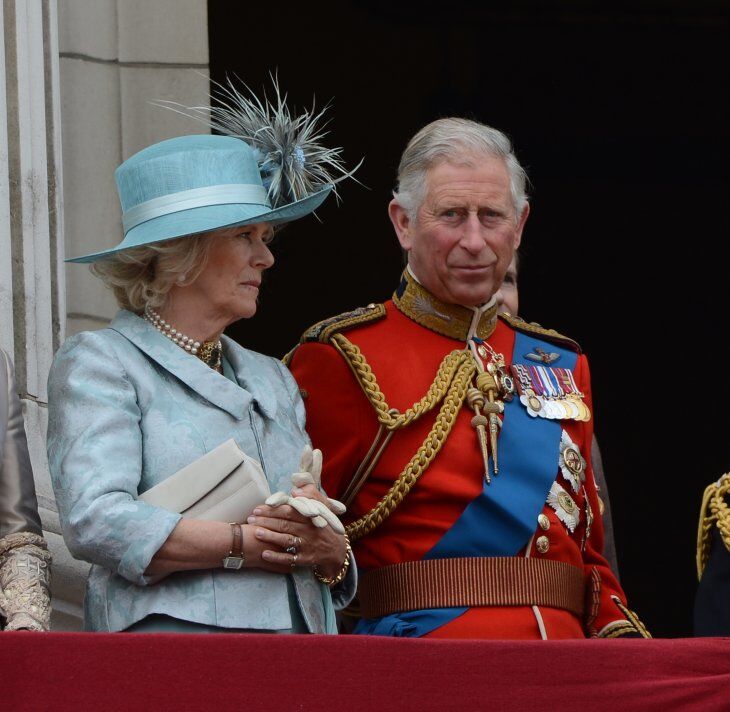 Regardless of his Uncle's admonition,  Charles seemed to have fallen in love with Camilla.  However, he was set to depart for the Caribbean in HMS Minerva warship. This trip will take him away from home for about eight months. Weeks before he left,  he met with Camilla several times but refused to make any of his feelings known. Charles' departure didn't hugely affect Camilla because she was still in love with Andrew. However, Andrew had begun an on-and-off relationship with Princess Anne in the early '70s. Due to this, many believed that Camilla's fling with Charles was primarily to make Andrew jealous.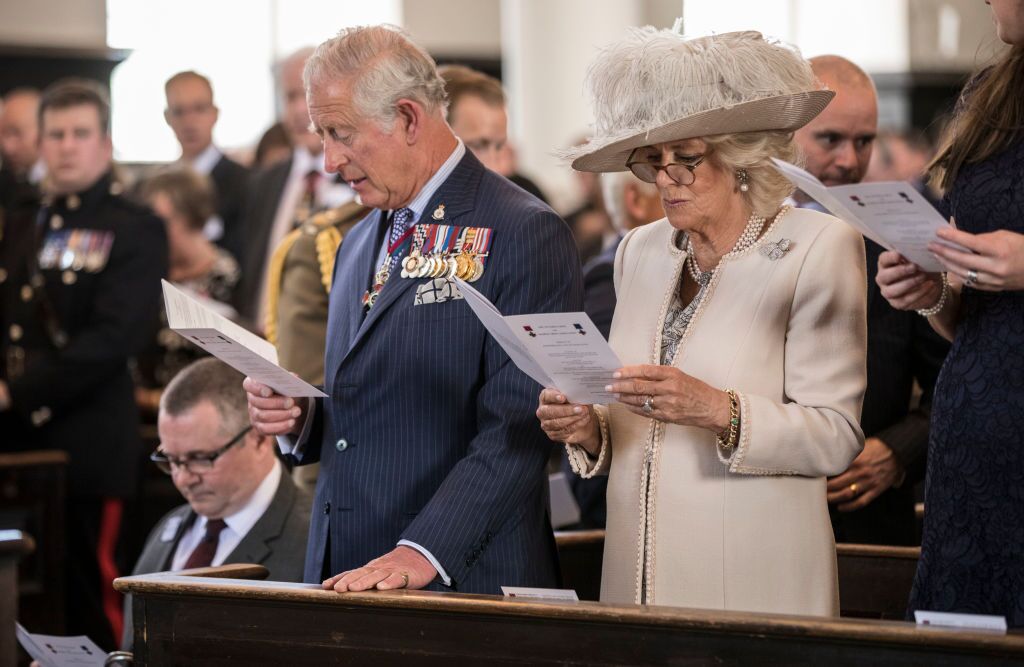 Even though Andrew's family was quite close to the Royal family; he knew he couldn't marry Princess Anne. At the time, the 1701 Act of Succession explicitly prohibited any prospective heir— Princess Anne was the fourth in line to the throne— to marry a Roman Catholic. Andrew was a Roman Catholic. Eventually, in March 1973, Andrew proposed marriage to Camilla, and she said "Yes."
PRINCE CHARLES DIDN'T WANT CAMILLA TO MARRY ANDREW
Camilla wrote to Prince Charles to inform him of the news. When he read it, he wrote sad letters to his close friends to express how he felt. An excerpt of one of the messages read:
"I suppose the feeling of emptiness will pass eventually."
However, the Prince wrote to Camilla a week before her wedding in June 1973, imploring her not to marry Andrew. Regardless, the marriage took place, even though Camilla's mum, Rosalind, wasn't glad about it.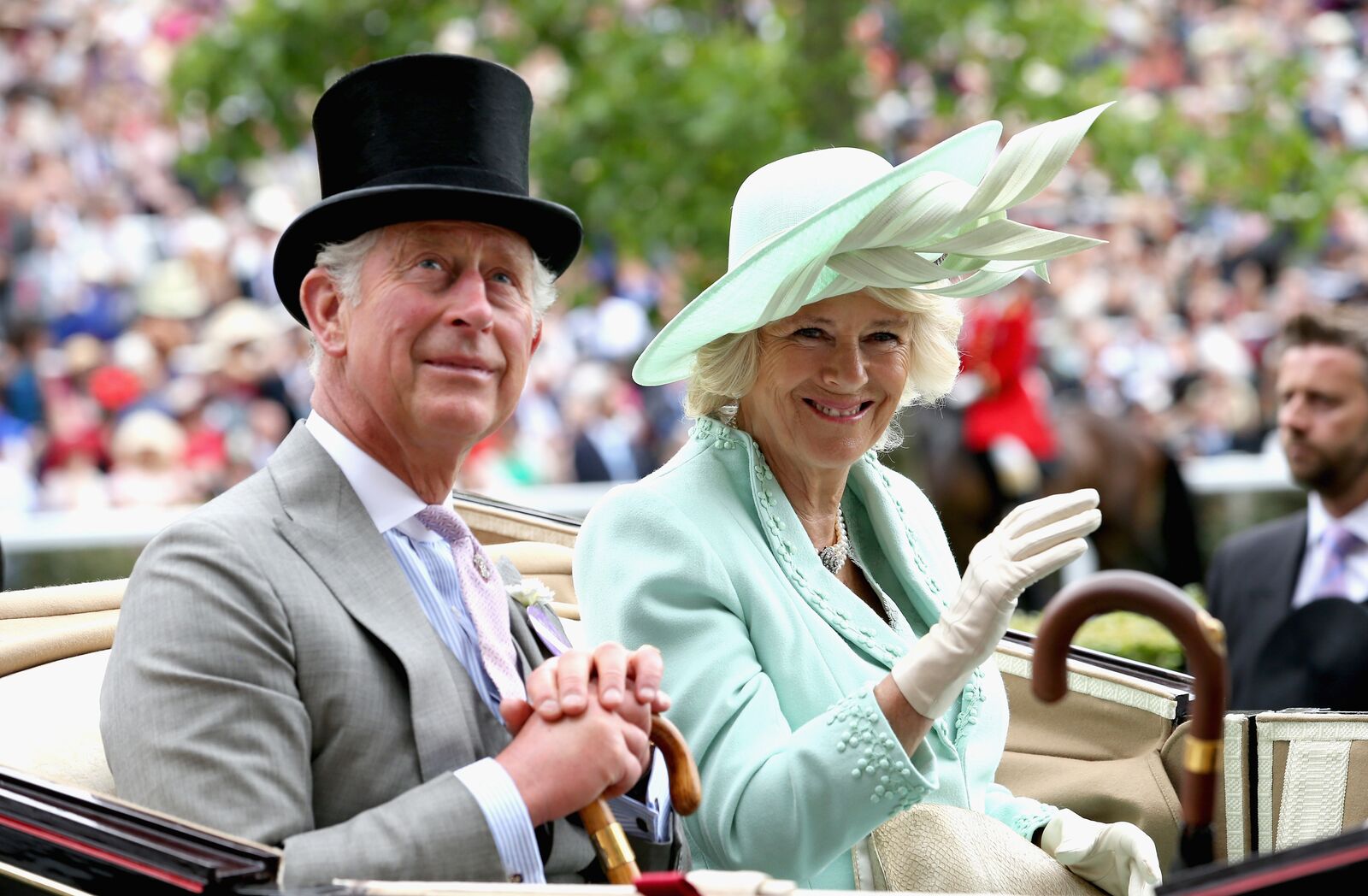 Compared to Andrew's maturity,  confidence, and charms, Prince Charles was merely a 22-year old male who still had a long way to go. Perhaps this was one of the reasons why Camilla didn't heed to his letters. Also, let us not forget that Camilla was head over heels in love with Andrew for unknown reasons.
Camilla and Andrew's wedding took place on July 4, 1973. The Queen Mother, Princess Margaret, and Princess Anne graced the event. Although Prince Charles was invited, he claimed to be busy with another engagement. Charles' close friends believed there was a personal reason why he didn't attend; he could not stand seeing the woman he desired marrying another man.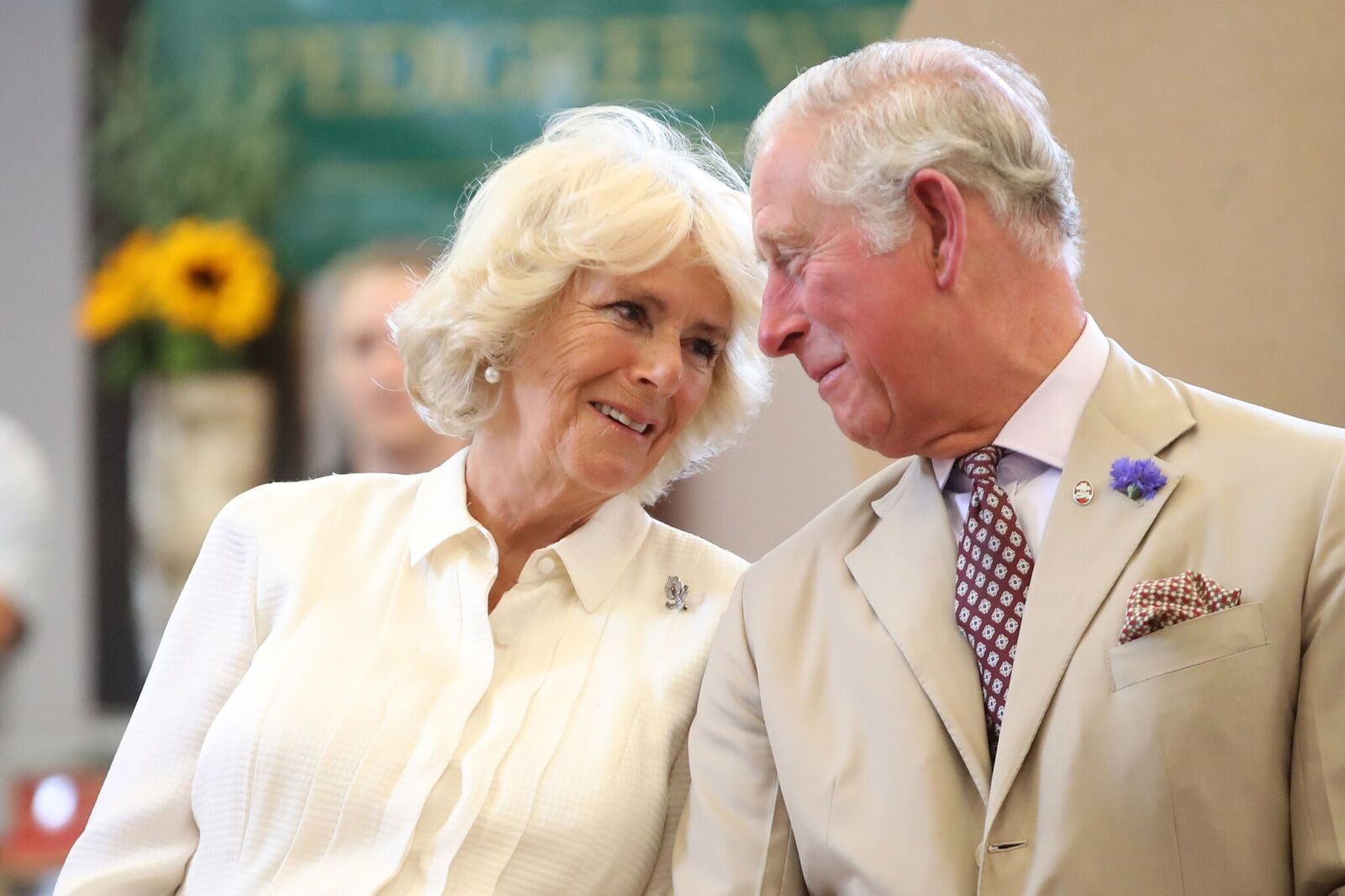 CAMILLA'S LIFE AFTER MARRIAGE
In 1974, Camilla was pregnant with her first child. During this period, the couple purchased Grade II-listed Bolehyde Manor in the village of Arlington, Wiltshire. Their home had 200 acres of land, a tennis court, outhouses, stables, a swimming pool, a tennis court, two stone summer houses, and a 17th-century stone dovecot. The new couple spent most of the weekdays apart, with Andrew staying in London due to his regiment.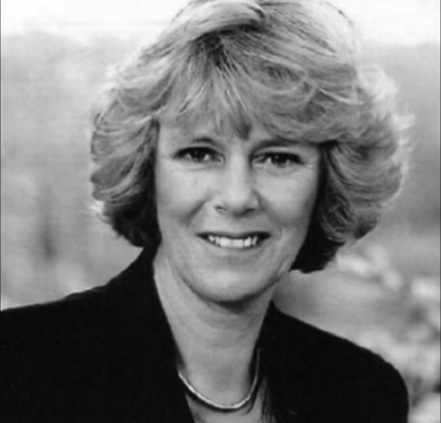 Charles and Andrew were on the same polo team and still played together after Camilla's marriage to Andrew. When the matches were held in Wiltshire, or Gloucestershire area, he'd stay over at Bolehyde. Even though Charles was hurt by Camilla's decision to marry; he moved on with life. He got involved with a couple of beautiful women and had begun his full royal duties.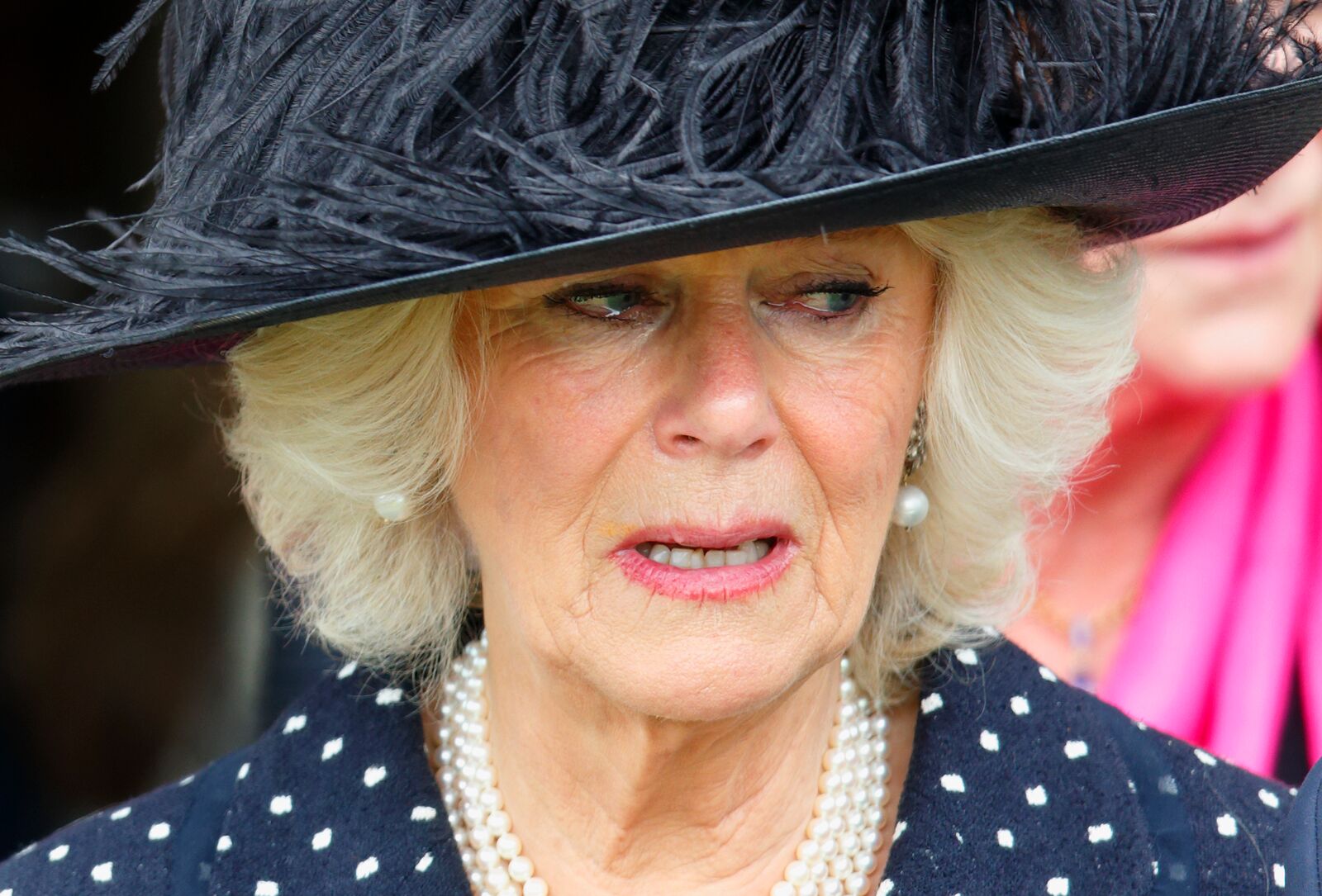 As the years went by, Charles and Camilla became best friends, and their relationship was entirely platonic. Prince Charles also became Camilla and Andrew's first child godfather. Times when Charles was away from Camilla, they'd both speak on the phone for hours while talking about everything or exchange long letters. Later on, the Prince and Camilla' relationship took a turn, and they became lovers. It is not sure if it began in 1978, or 1979 after the birth of Laura, her second child.
It is believed that Andrew later became aware of the nature of their relationship, but he didn't fret. Perhaps it was because he felt guilty about his own cheating affairs with other women or the fact that he was assured that nothing would come out of the affair. Even though everything went on regularly; people eventually became aware of their relationship.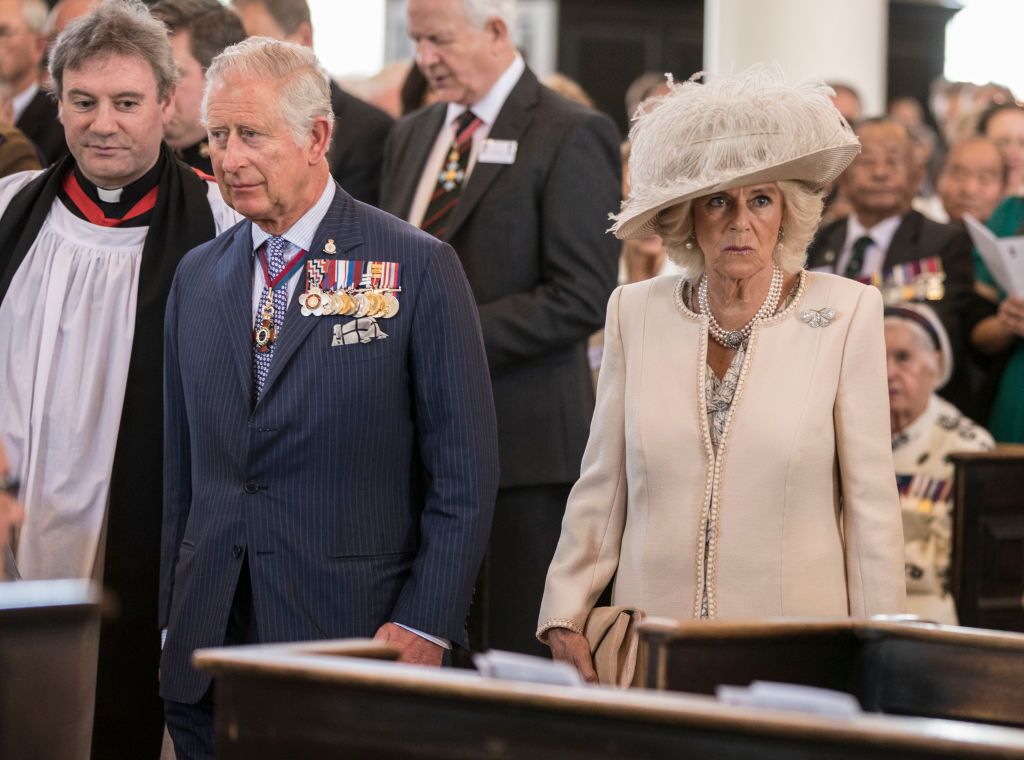 With the Prince being under constant intense scrutiny, rumors began spreading about the two being together. It was reported that members of the royal family called him to order, and warned him of the consequences. However, Prince Charles had become too involved with Camilla even though he was married to Princess Diana, and wasn't ready to let go this time around.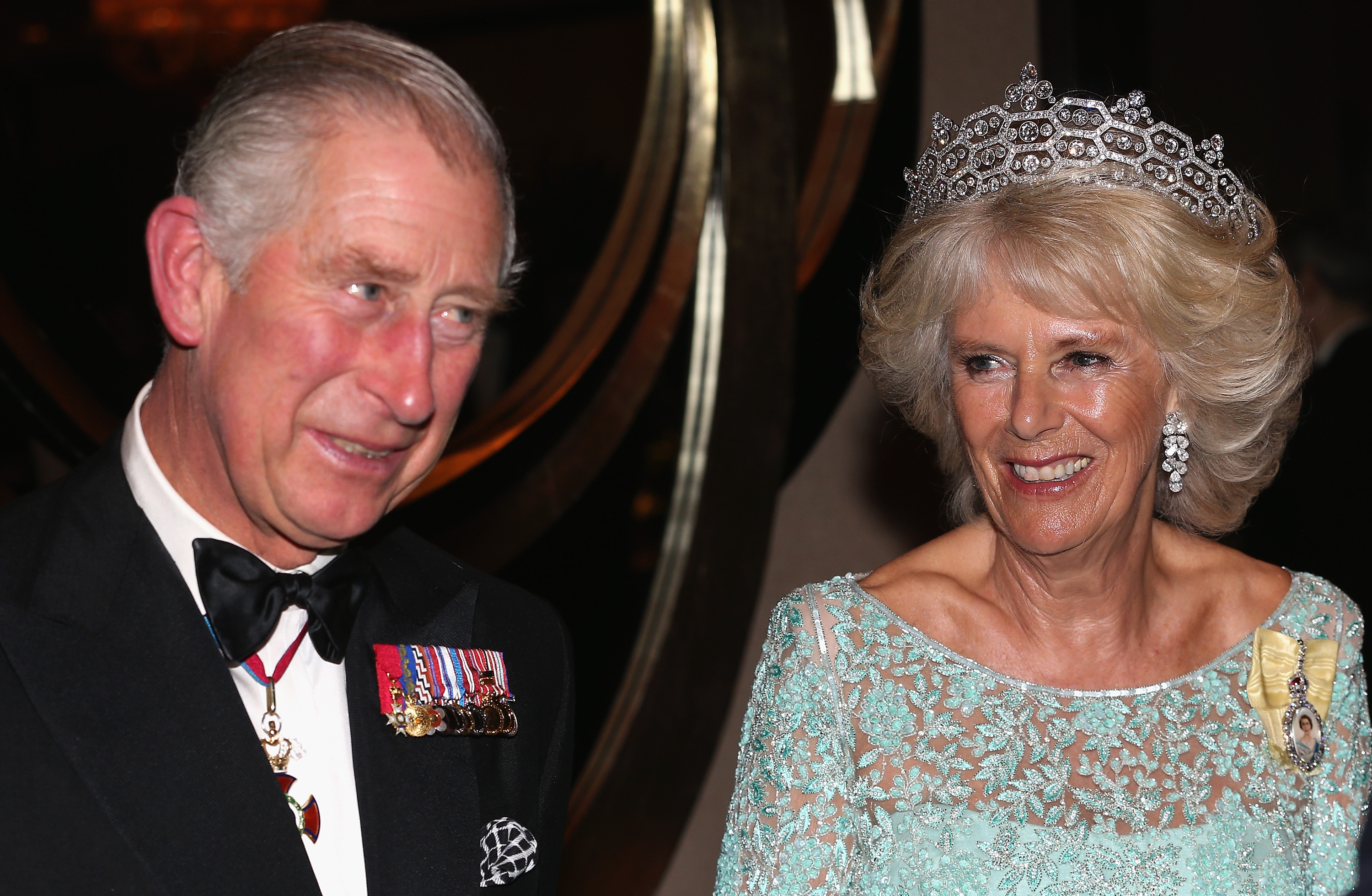 It's not news that the affair with Camilla damaged Prince Charles's public image, and the media constantly criticized Camilla for a while. Nonetheless, we are glad those days are over, and the duo is happily married now. What do you think about Charles and Camilla's relationship right from the start? Do you think they both made the right choice despite the unfavorable situation in their marriages? We'll love to read your thoughts. If you found this article interesting, share it with your friends who are fans of the Royal family.
Source: Daily Mail
Get More Exciting Articles On The Royal Family Here: