Sarah Ferguson And Prince Andrew Reportedly Are More Than Friends Now
With all the attention Princess Diana and Prince Charles received, even after their separation, the public seemed to forget about one of the most beloved royal couples. Everybody seemed to be rooting for Sarah "Fergie" Ferguson and her now ex-husband, Prince Andrew. They didn't gather many headlines when they were married, aside from the fact that the public loved seeing the two of them together. Many had high hopes for the couple, as their marriage seemed truly perfect at the beginning.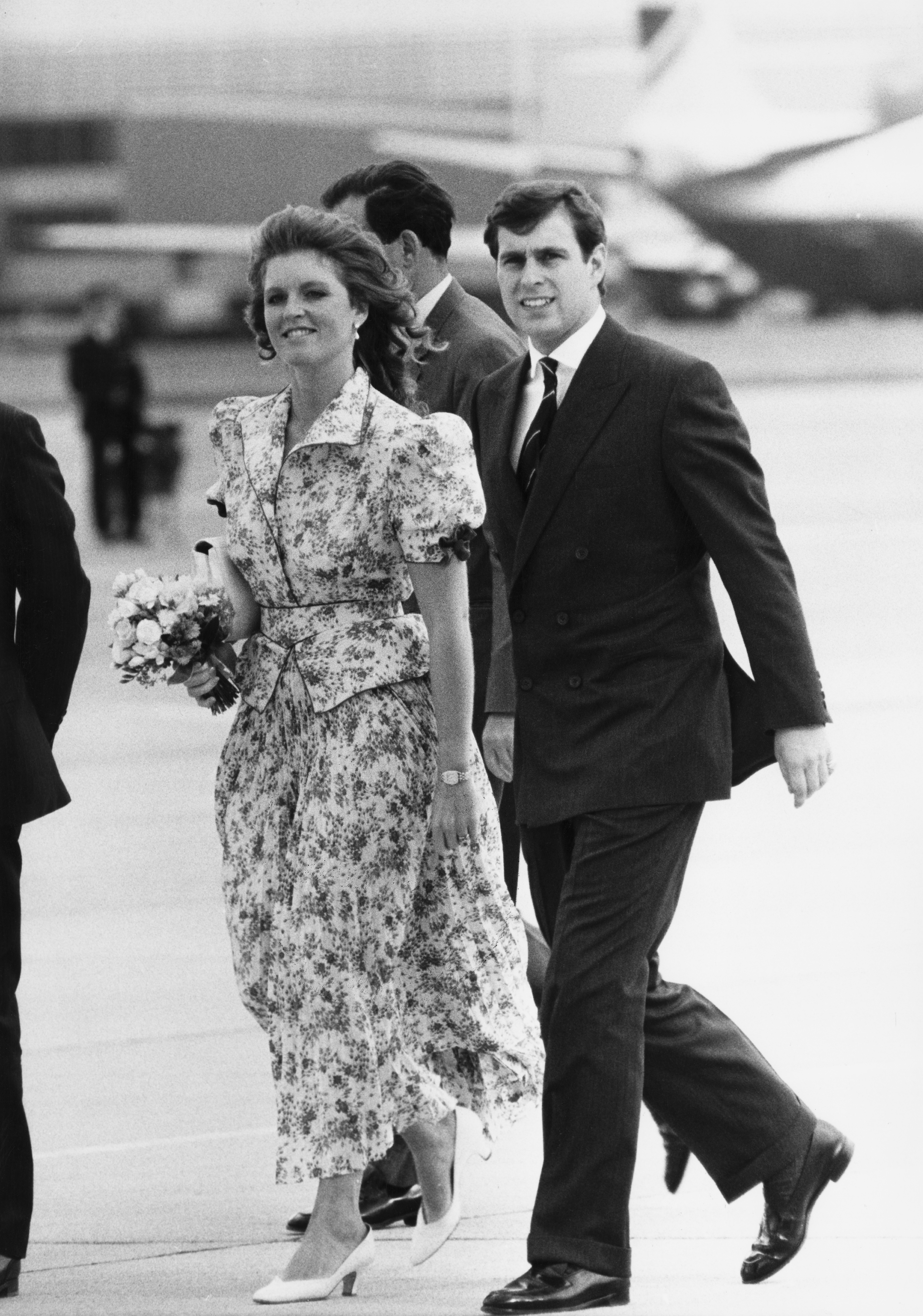 However, we've come to learn that things aren't always what they seem. Their marriage ended up falling apart, and Fergie's relationship with the royals turned sour fast once her scandalous affair (and explicit photos) were leaked to the press. Alas, now that Andrew and Sarah are divorced, it seems like their relationship is making headlines now more often than when they were together. Why? Because of the nature of their relationship. Royal fans are more curious than ever to figure out the truth behind the former married couple's relationship.
Inside Sarah Ferguson's wedding to Prince Andrew - with naughty pageboy Williamhttps://t.co/htHjldzst9 pic.twitter.com/omubmcPCHe

— Mirror Royal (@MirrorRoyal) October 9, 2018
Ever since Princess Eugenie, their youngest daughter, got married in October 2018, Fergie and Prince Andrew have been pictured together and photographed with each other constantly. The ex-couple has been seen together on numerous occasions, high in spirits, laughing, and looking happy as ever. Naturally, this has stirred some rumors and speculations that the separated couple might have secretly reconciled.
When previously questioned about the nature of their relationship, the Duchess of York denied everything and assured that everything was strictly platonic. However, after attending the Royal Ascot together, it looks like there might be something more. Ferguson reportedly admitted that she and Prince Andrew are more than just friends. Find out what Fergie had to say about it here!
What happened after Prince Andrew and Fergie got divorced?
Sarah Ferguson says marrying ex-husband Prince Andrew is still "the best thing I've ever done." https://t.co/nDK70IwO19

— O The Oprah Magazine (@oprahmagazine) December 27, 2018
What started off as a happy marriage, ended up with reports of infidelity and Sarah's scandalous toe-sucking incident (which Prince Philip still hasn't forgiven her for). The Duke and Duchess of York ended up separating in 1992 and officially divorced in 1996. Although their marriage might have come to an end, their close relationship didn't. What's more, is that both of them still live together in the Royal Lodge at Windsor.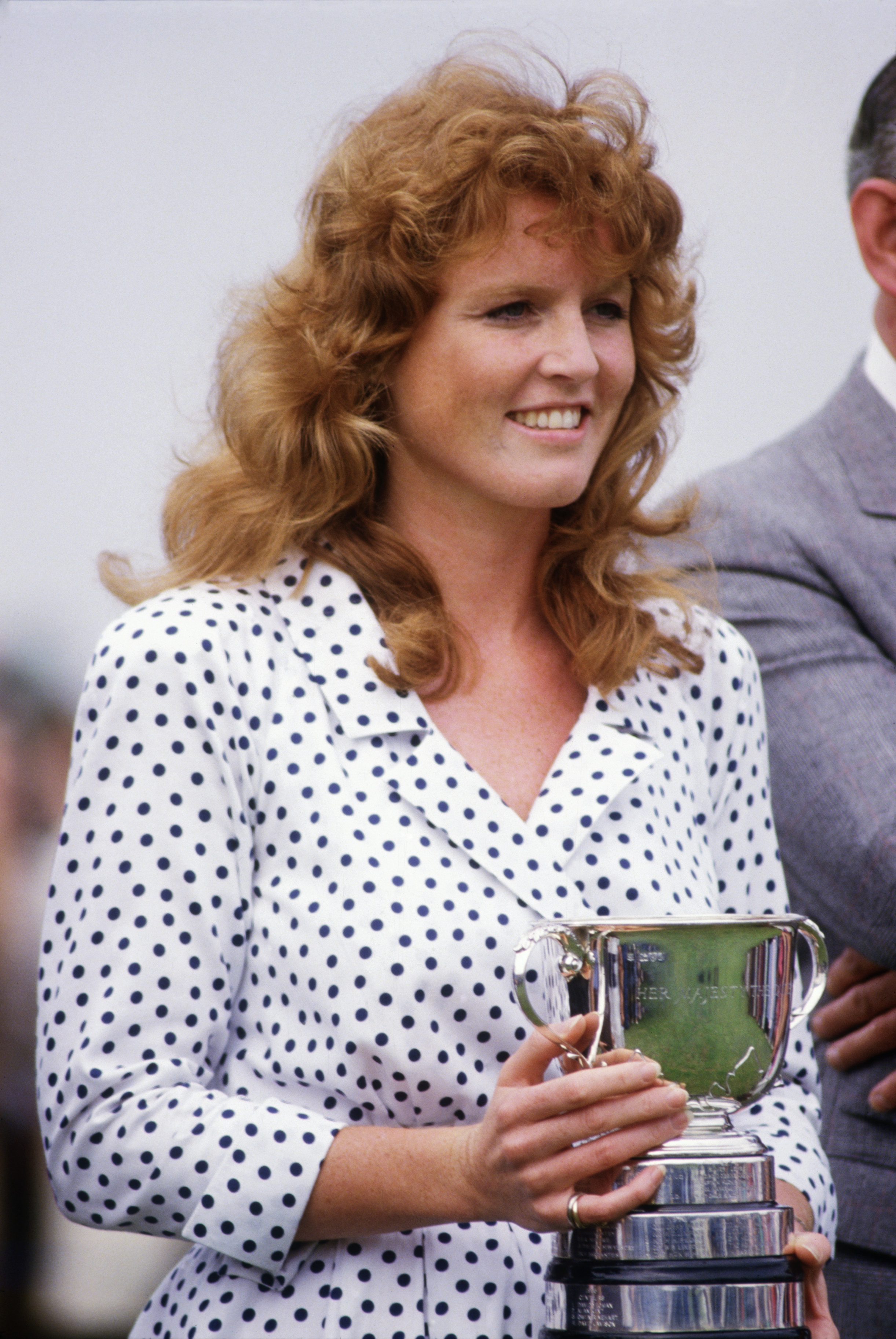 For some time, reports suggested that the duchess moved out of the residence in 2015 and moved into a different property. However, the property - that was located in Verbier, Switzerland - was actually shared by the exes. In a move that sparked rumors once again, Sarah moved back to Windsor Great Park by 2018. The ex-couple were living with each other once again and even admitted to enjoying tea time together. Ferguson commented on the situation, saying:
"Although we are not a couple, we really believe in each other. We're totally respectful of each other's position and thoughts and we listen to each other … And we sit round the table and have afternoon tea together. It's a very important part of our lives."
The Duchess of York commented on reconciliation rumors earlier
Prince Andrew and Sarah Ferguson's relationship back on as she joins duke on first royal overseas trip in 25 years, reports @chrisshipitvhttps://t.co/XBRPmWZuU5 pic.twitter.com/xlsx9fesY1

— ITV News (@itvnews) April 1, 2019
After all the buzz came about regarding their relationship, Ferguson finally decided to address the rumors in April 2019. Once the press started suggesting that Sarah and Prince Andrew got back together, the Duchess of York decided to release an official statement through her spokesman, and address the rumors herself. Fergie's spokesperson said,
"The duke and duchess remain good friends as they have been for many years, and nothing has changed." 
On top of the official statement denying their relationship, a source close to Prince Andrew also told The Express that the former couple have not, in fact, rekindled their romance.
What Ferguson recently admitted about her relationship with Prince Andrew
Sarah Ferguson says she and Prince Andrew are 'bigger than friends' https://t.co/ybFQprjUav pic.twitter.com/DAvU9ndSbr

— Mirror Royal (@MirrorRoyal) June 24, 2019
Although Fergie put out that statement, the fact that the two attended the Royal Ascot together in June reignited rumors that they are back on. Hearing so often that they are more than friends, Ferguson spoke to Hello! about that and admitted it's actually true.
It wasn't too long ago that Sarah released a statement denying her rekindling with Andrew. However, the duchess has seemingly gone back on her words recently. After Fergie and the prince attended the Royal Ascot together in June, the royals reignited rumors once again that they were back on.
Princess Eugenie, Princess Beatrice and Sarah Ferguson all came out to support Prince Andrew for his first time acting as Colonel of the Guards today - what a lovely family! 💖 (Photo: @princesseugenie) pic.twitter.com/zj9UEBLoRv

— HELLO! Canada (@HelloCanada) June 1, 2019
After so much talk about them being more than friends, Sarah finally spoke to Hello! on the topic and admitted that they are, in fact, more than friends. The duchess explained,
"We work in unity and Andrew and I are focused on being good parents together. We are bigger than friends. We learn from each other, support each other and understand it's about communication, compromise, and compassion."
Prince Andrew and Sarah Ferguson Are Not Back Together But 'Continue to Be Good Friends' https://t.co/QKP61YTnHd

— People (@people) April 1, 2019
Sadly, those were all the hints we got. It's unclear whether the former couple will ever be walking down the aisle again, but the fact that Fergie just publicly admitted that her and Andrew are more than friends is a pretty big deal. Looks like we were right all along! But, for now, all royal fans can do is take what they've been given, and continue to hope that the Duke and Duchess of York will one day announce that they're walking down the aisle. What do you think about the nature of their unique relationship? Share your thoughts with us below! And make sure to stay tuned for more updates on your favorite royals.
Sources: CheatSheet, The Express, Hello! Magazine
Related: