Elvis That We Did Not Think Possible: What The King Of Rock Hid Beyond The Mask
Elvis Presley may be gone from this earth, but his memory is forever ingrained in the hearts of many around the world. Elvis was indeed a force to reckon with. As the king of rock, Elvis held his crown high enough to bring command in his performances.
The superstar's million dollar moves earned him an esteemed position as a top-notch artiste. With a blend of skill and prowess, he effortlessly yet enjoyably showed off his flexibility on stage. Famous for his tunes and vibes, Elvis also has influenced the growing need in ardent fans to look, dress, and act like him.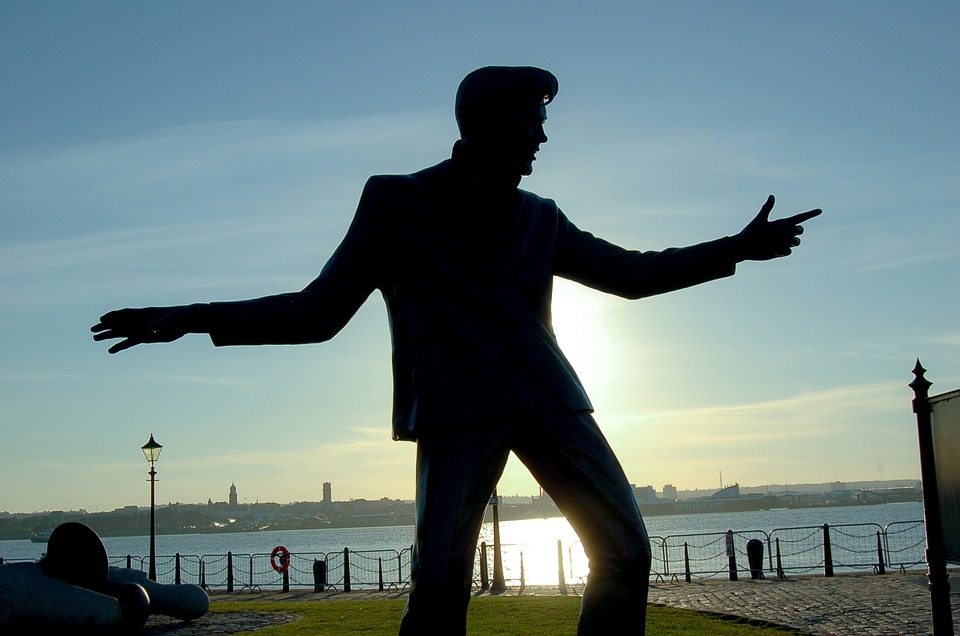 Over the years, there have been recorded cases of over 80,000 Elvis wannabes. However, like most celebrities, Elvis had a mysterious side to him that many people didn't know about. For instance, one could take five guesses and might still not get the right answer to the kind of special pet that the music legend loved. Luckily, we compiled a list of 25 things you most likely never knew about "The King." You're bound to get fascinated!
25. His Hair Wasn't Truly Black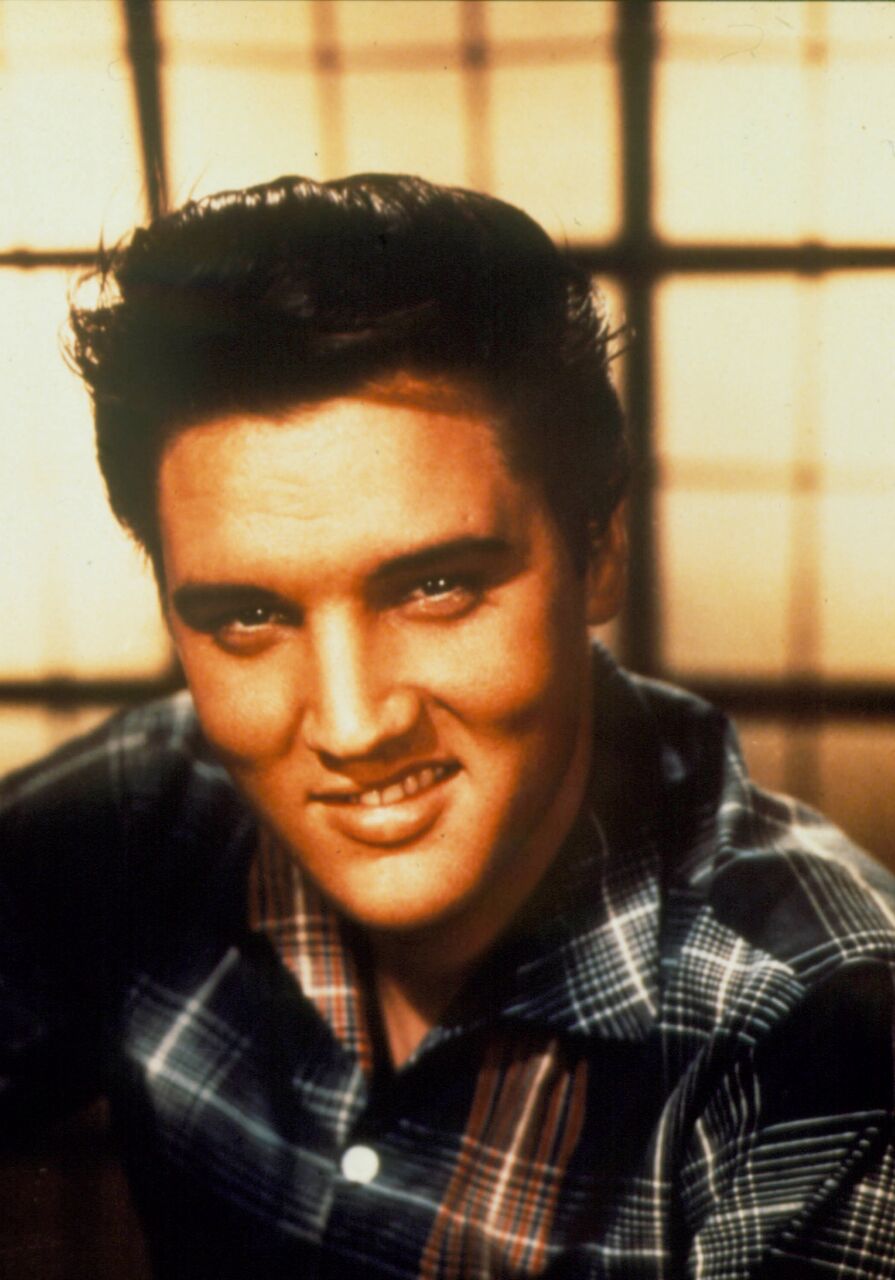 Notable for his superb hair flip game, Elvis' black lush of hair completed his swag. However, the lustrous dark hair wasn't Elvis' natural hair color. He was born blonde and employed the use of dyes to get that iconic dark feel. 
24. He Wasn't Always Confident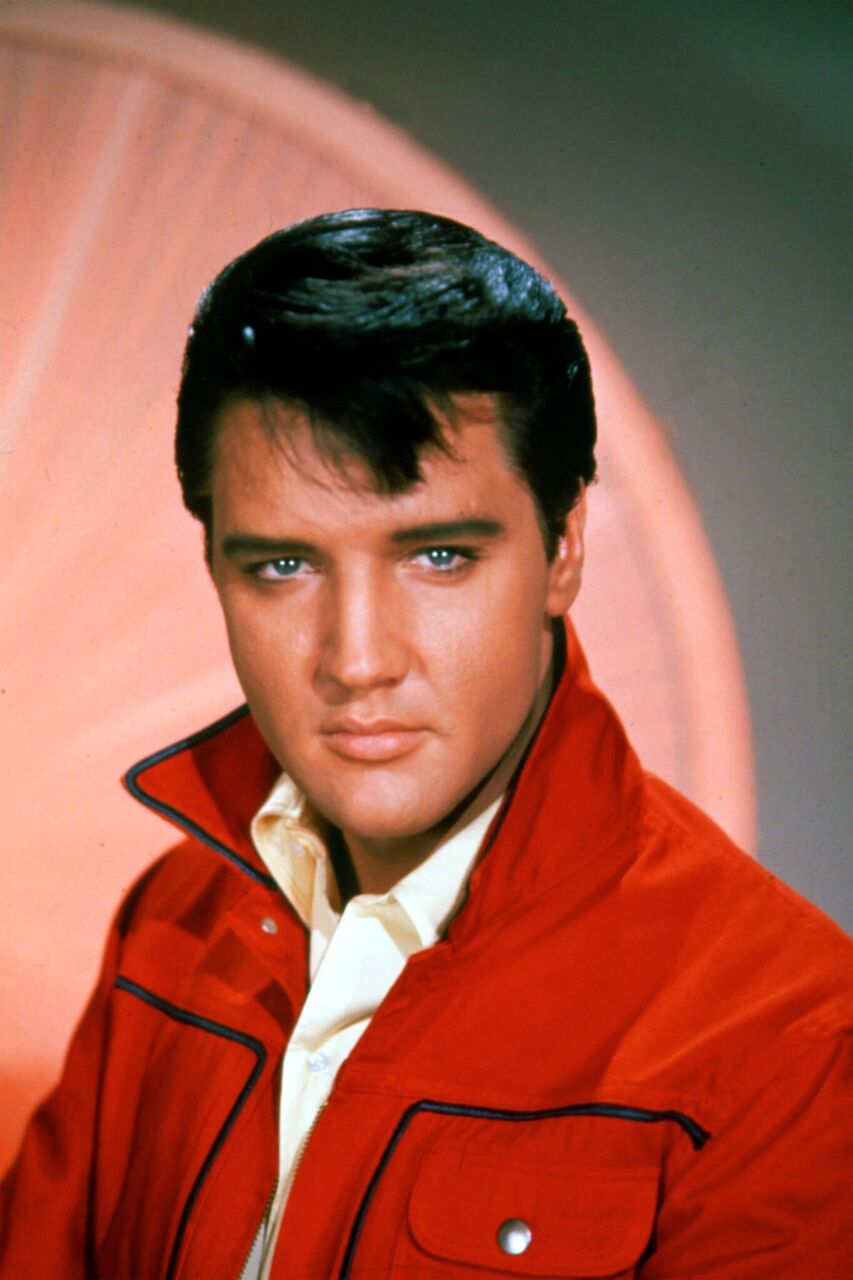 Elvis was not as bold as a child. While growing up, he was the joke of the class. He got taunted by other kids. Although he was musically inclined, he was not too sure of his skills, and this affected his demeanor in public. Young Elvis was even described as "merely average" by his class teacher.
23. A Guitar Wasn't His First Choice For A Gift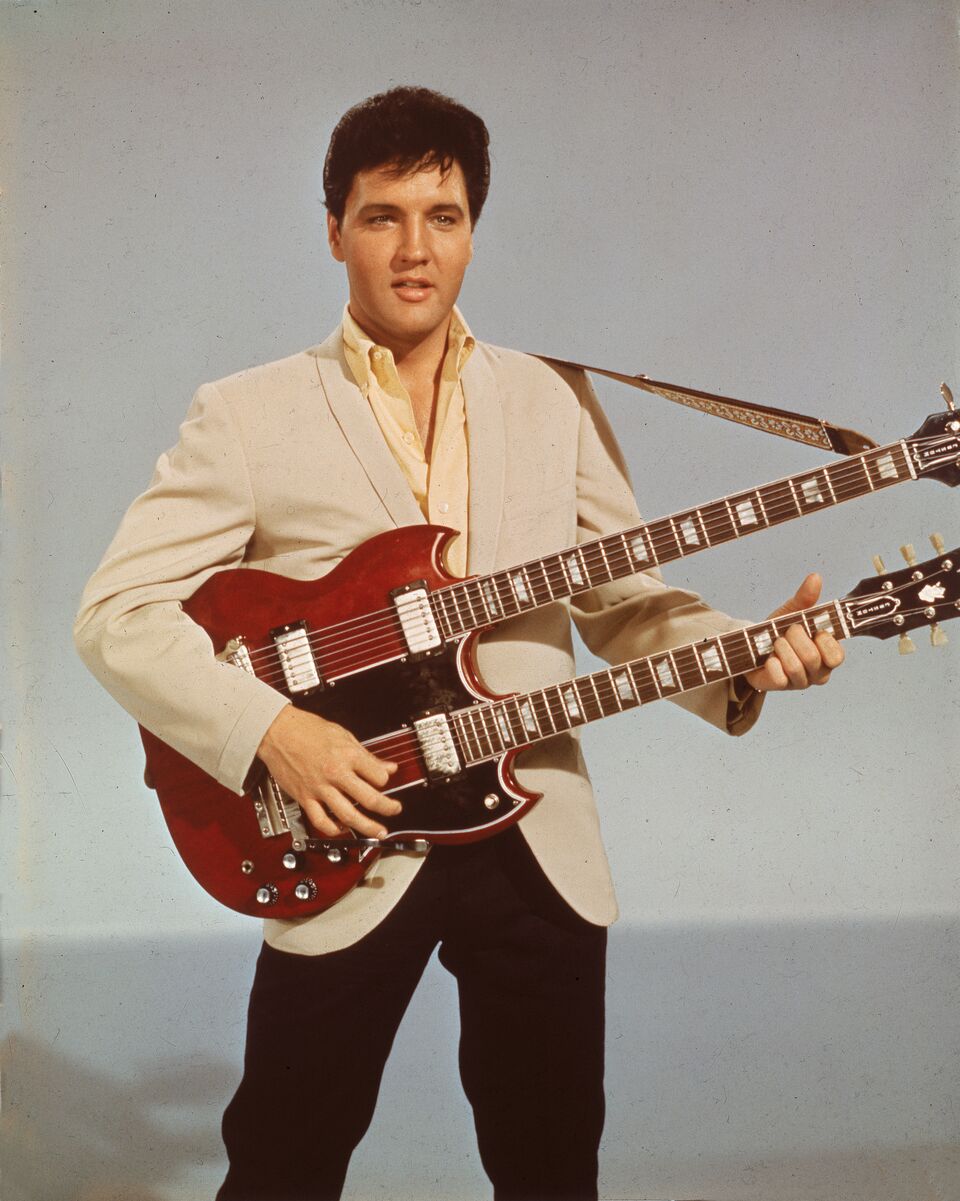 As a young child, the rock n roll star wasn't tuned to love music. Not until he turned 11-years-old. His initial interest was in firearms. He wanted a rifle but was turned down by his mother for fear of what might happen if an 11-year-old obtained a gun.
Eventually, Little Elvis keyed into playing the instrument which supposedly shaped his future, but he never played away from his affiliation for weapons.
22. North America Was His Only Tour Location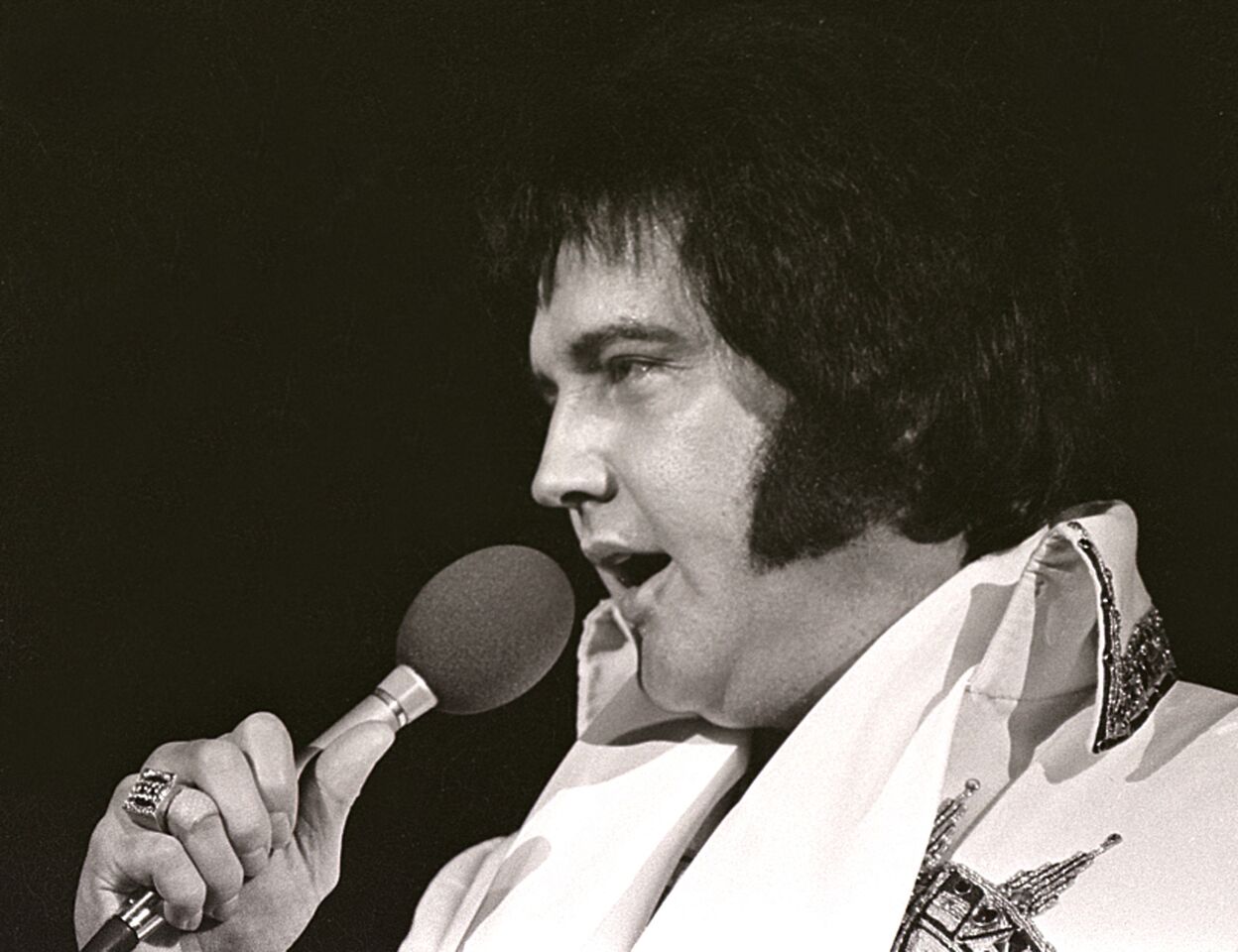 As the 'Heartbreak Hotel' crooner never left the shores of North America. His name ran far and wide, but he only tours around his continent. In 1957, he performed a show in Canada, but that was how far he went. Most often, it was in cities around North America that he played. Why he chose so, no one would know.
21. He Was Always An Average Joe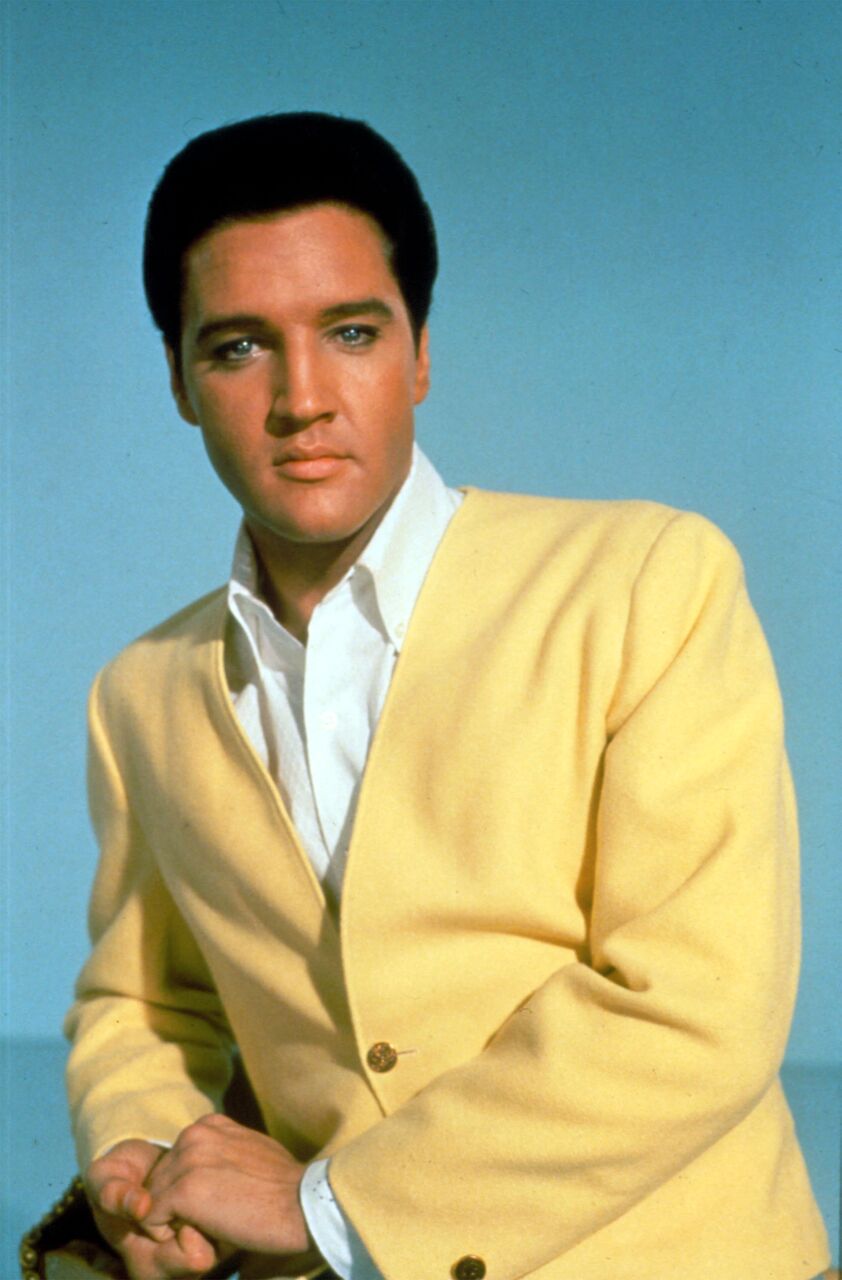 His homely and welcoming personality bagged him tons of love from his fans. But the star even took it a step further when he left his rising profession for the army in 1958. This act garnered more love and admiration from people all around.
While in the military, he declined an offer of preference, where he was to live in the Special Houses and serenade the "preferentially" treated individuals with his music. Again, Elvis' fans grew even more significant in number.
20. He Met Priscilla Beaulieu When She Was 14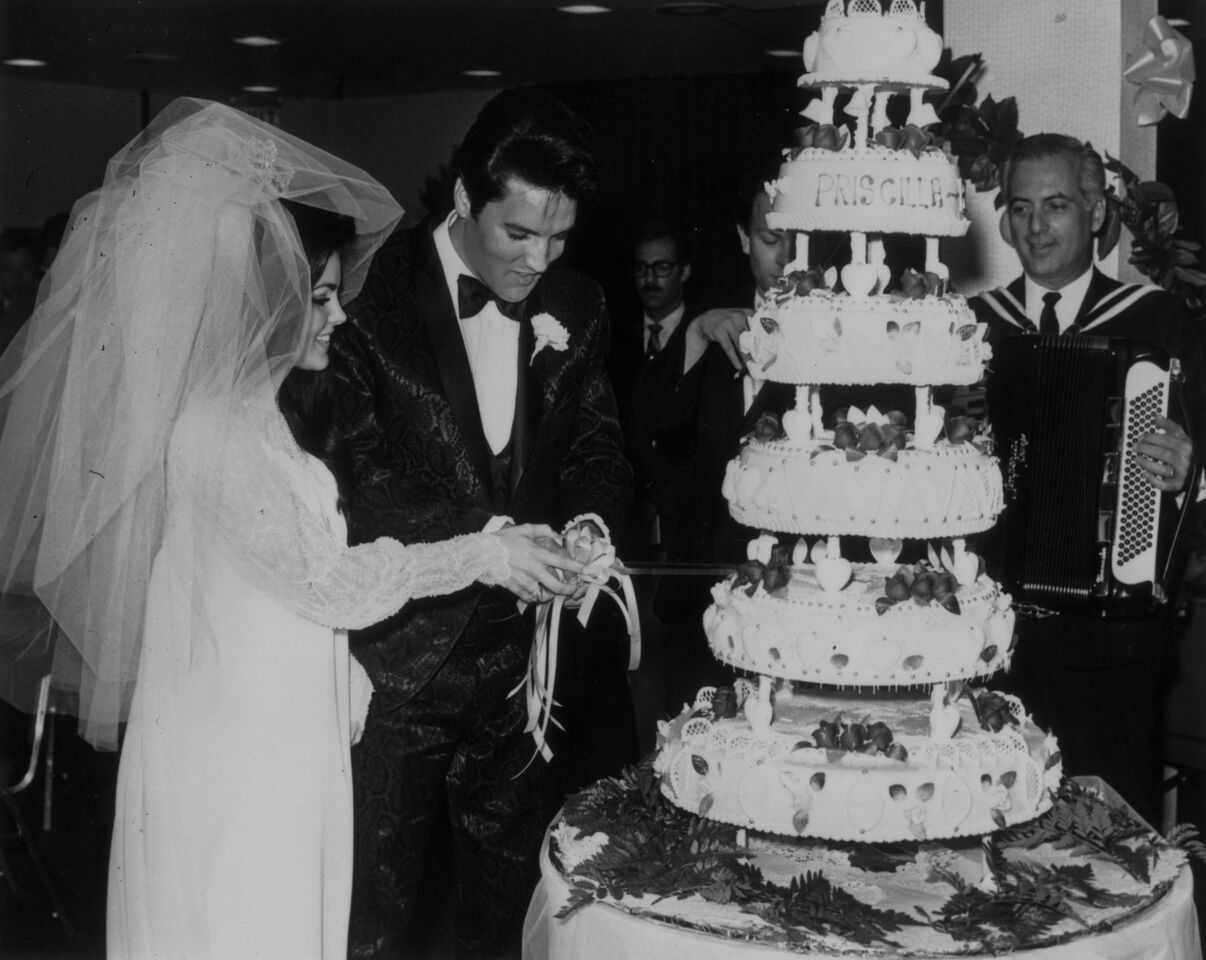 It would seem increasing his fan base wasn't the only thing Elvis achieved by joining the army. The 'That's All Right' singer first set eyes on Priscilla, a woman whom he married and had a kid with much later, in Germany. He was 24-years-old while she was 14. She was so young!
19. Priscilla Felt The Weight Of Dating Elvis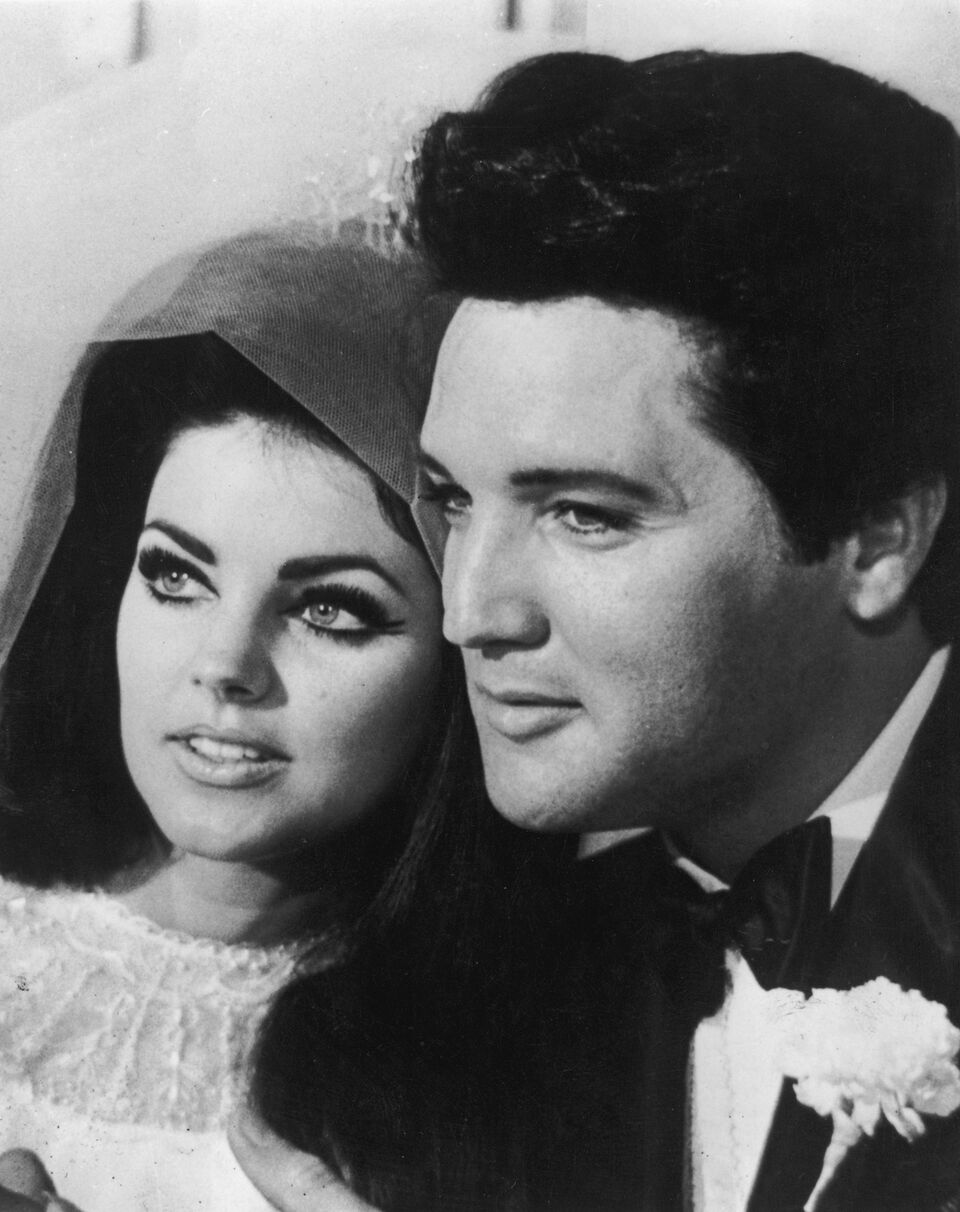 With an array of female fans, chunks of workload, paparazzi everywhere, Priscilla explained that she didn't have much of a childhood while rolling with the rock star as his beau. She found herself immersed in him; she thought like him and liked the same thing he wanted. It was challenging to walk in his shadows at such a young age.
18. Lonely Nights Were Something He Never Liked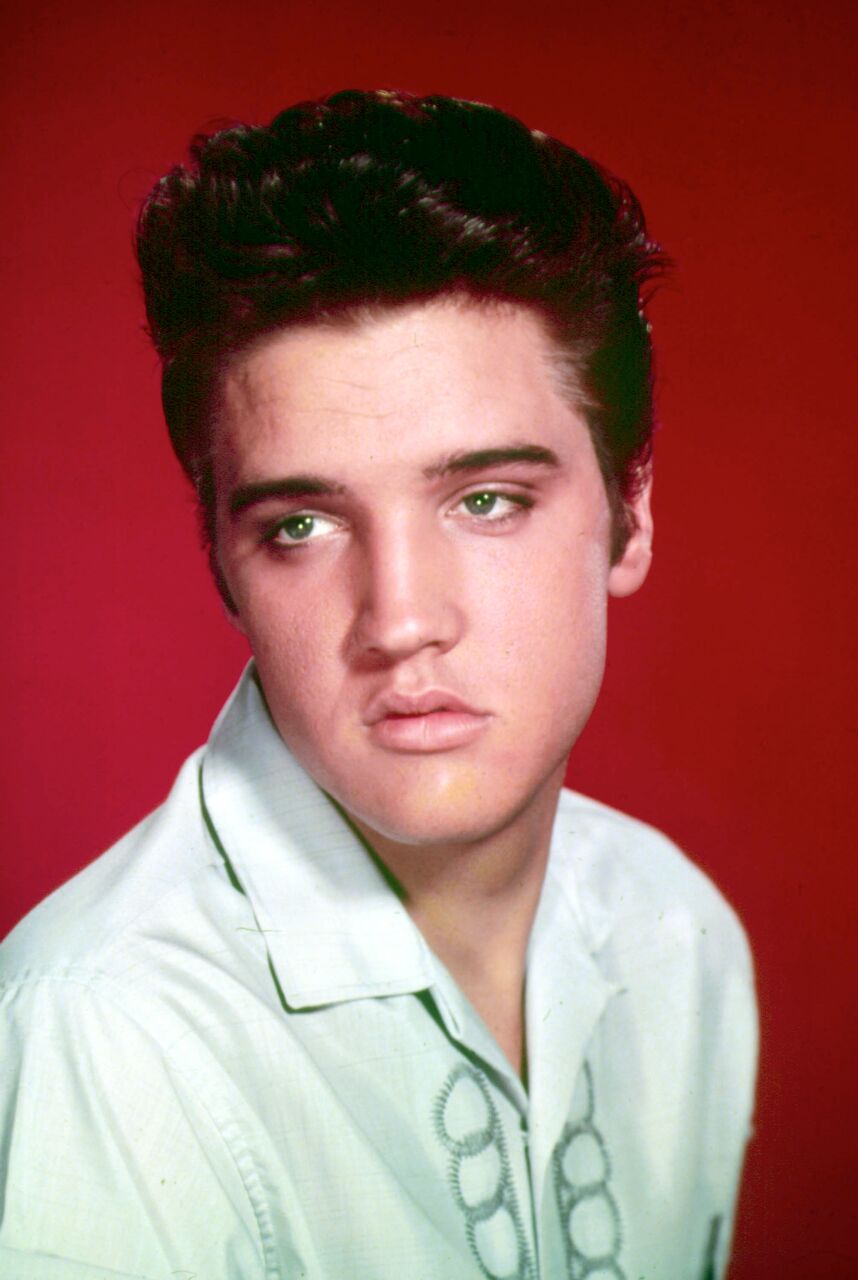 The superstar was cocky in his moves, and groove but experienced trouble sleeping alone at night. His sleeping problem began after his mother kicked the bucket. While he was in Germany in the army, he always had a sleeping buddy.
17. His Flings With Other Women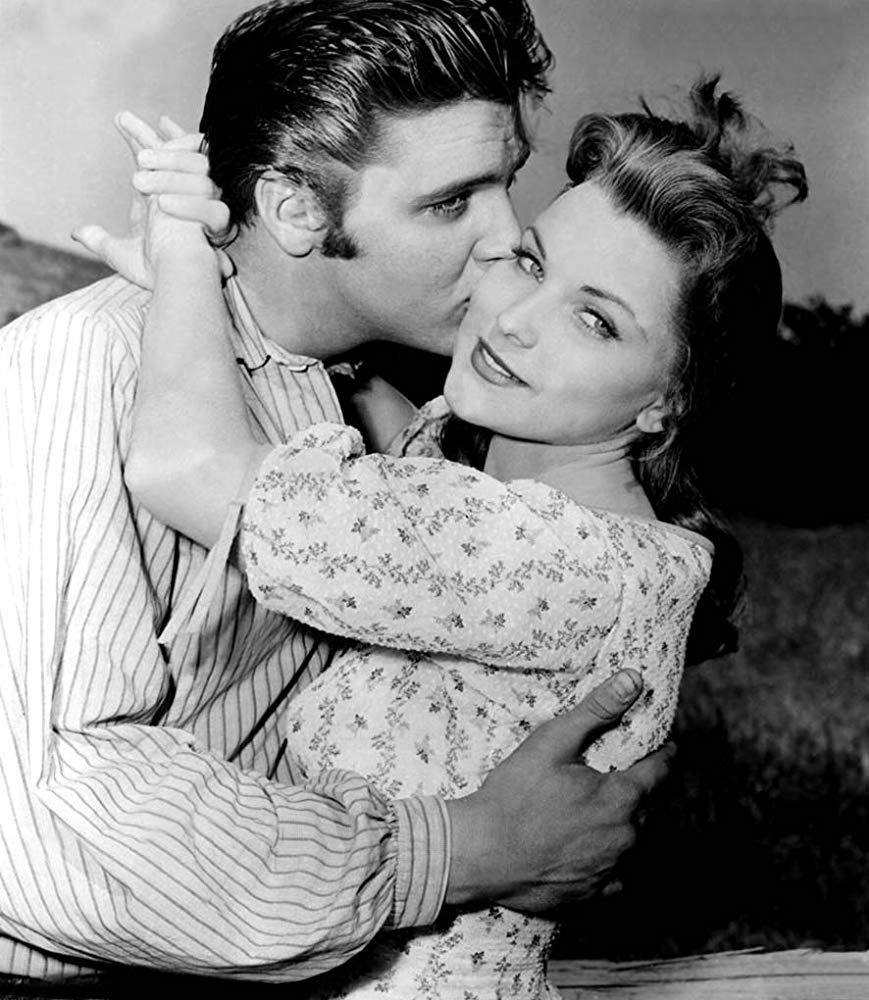 Priscilla wasn't the only woman in Elvis' life. A man of his finesse surely had women who gave themselves up. Elvis was once attracted to a young adult named Elisabeth Stefaniak, who was his fan mailer in Germany. Their affair was short, as he continued with Priscilla upon his return to the US.
16. He Said "I Do" Only Once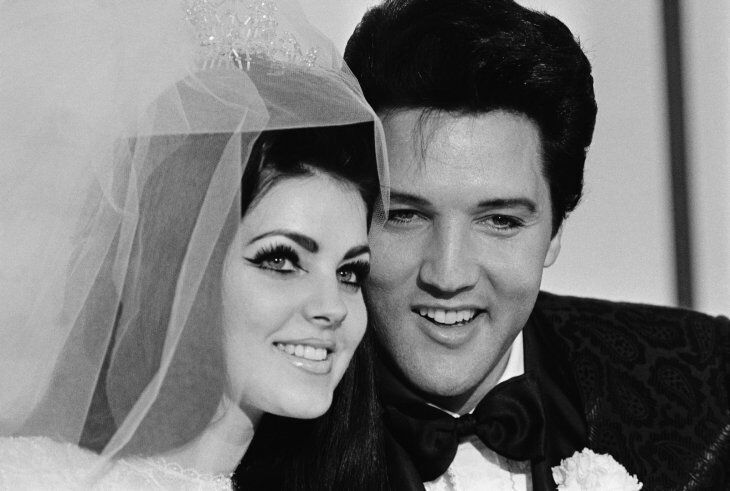 Even though Elvis had his fair share of escapades with several women, his heart was only for one woman, Priscilla. The two lovebirds exchanged their vows in Las Vegas, in 1967. He may have been a ladies' man, but throughout his lifetime, he made that significant commitment to just one person, and that was Priscilla.
15. The Creepy Way He loved His Woman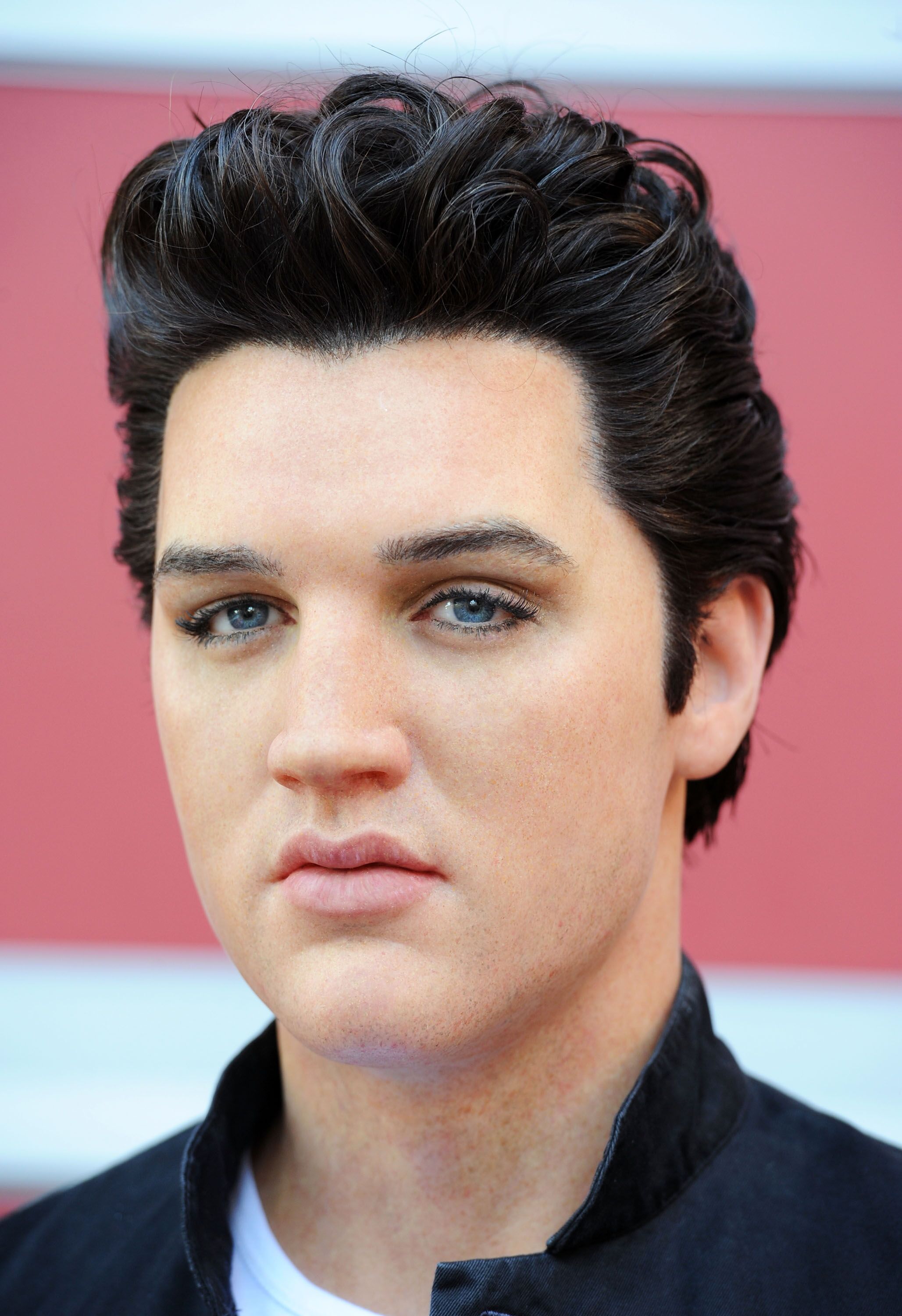 Priscilla claimed that the rock icon never subscribed to seeing her get dressed; he always wanted the finished product and wasn't interested in seeing the whole process. In her words:
"To Elvis, the mystique was very important. He never wanted to see me getting dressed."
14. The Decision To Tie The Knot Wasn't Solely Elvis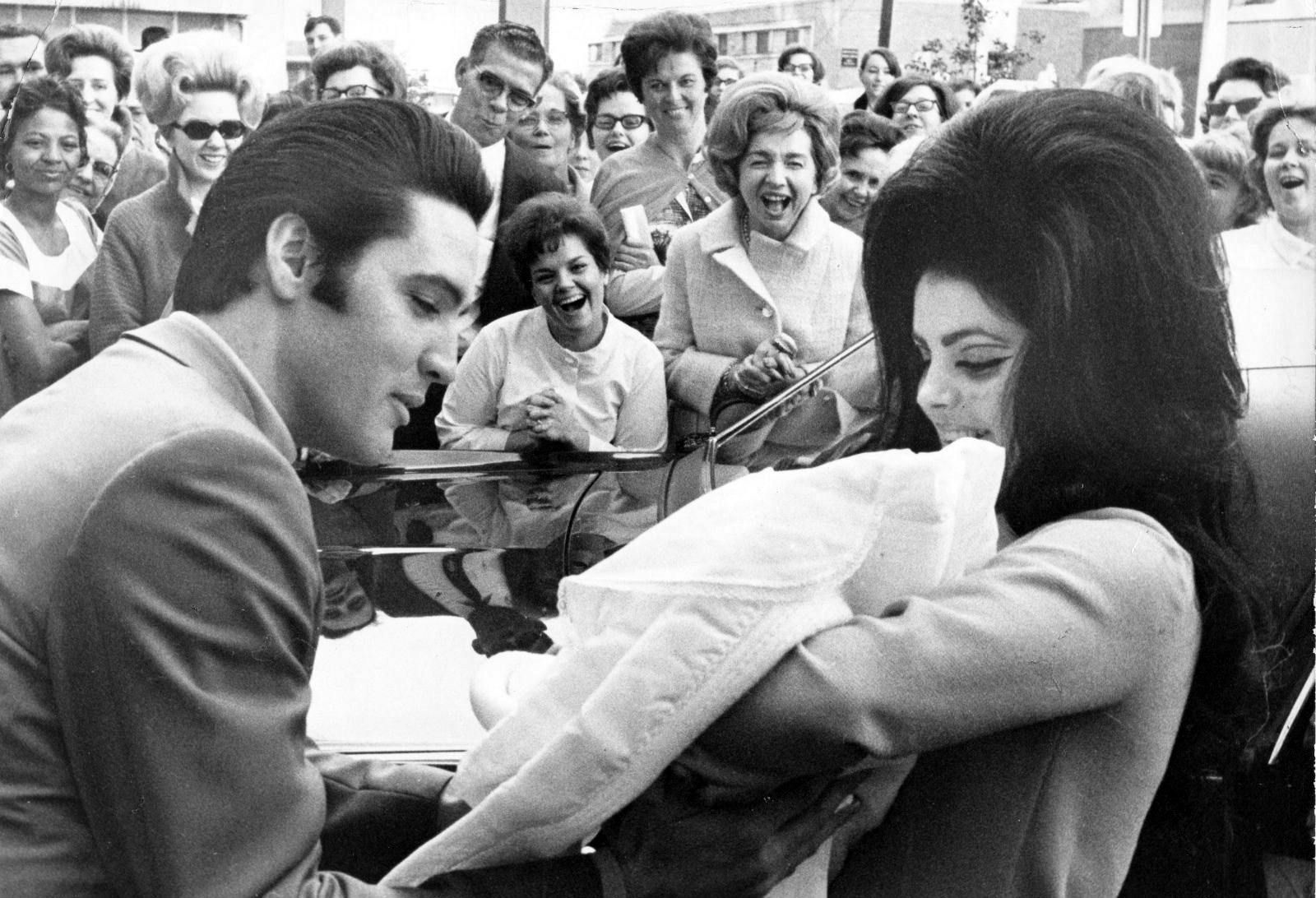 Elvis was only married once, but when it happened, rumors had it that it was his manager, Colonel Tom Parker, who orchestrated the whole thing. He was quite in love with his woman, Priscilla, but not in love enough to go on the "Til death do us part" journey! However, Tom thought it profitable for his career for him to marry Priscilla.
13. Then The Distance Began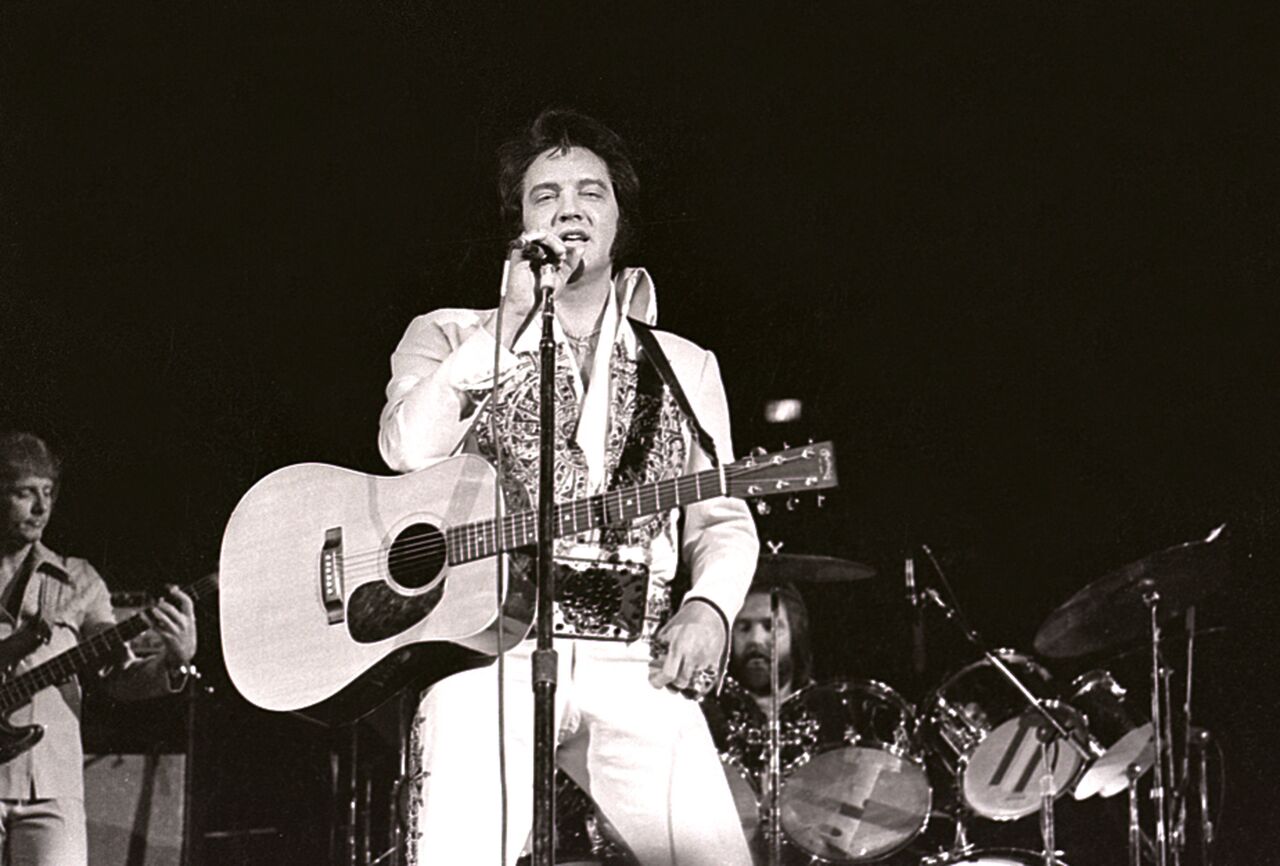 Both Elvis and his wife began to grow apart after they welcomed their daughter, and in 1972, their marriage hit rock bottom. They split after just a few years together. Priscilla thinks it's the birth of their daughter that caused the distance.
12. Even Elvis Was Afraid Of Something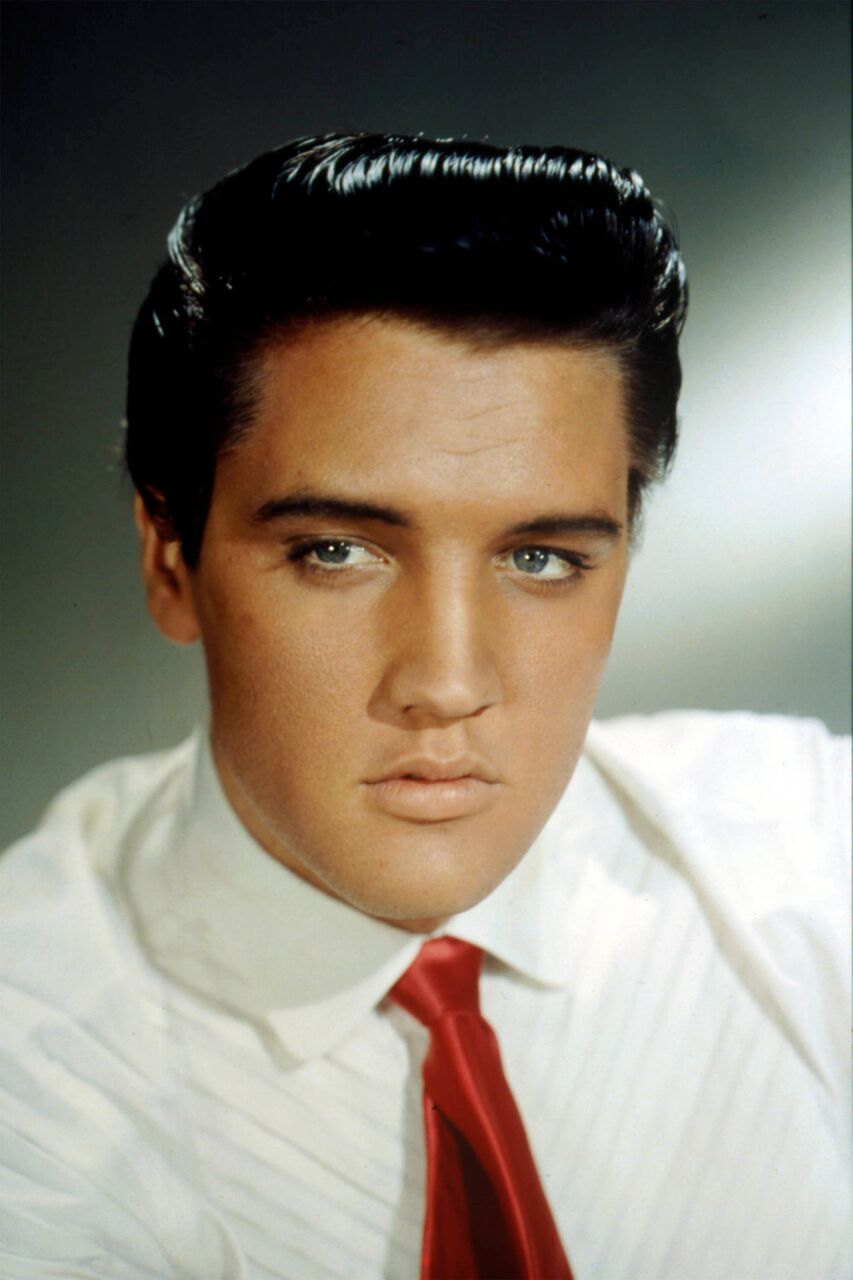 According to his wife, Elvis was scared of germs. It was so bad that he avoided eating in people's homes. He always took his dish whenever he went to visit people. Also, he drank from his using the part where the handle is as he considered it the safest.
11. His Pet Chimpanzee Was His Close Buddy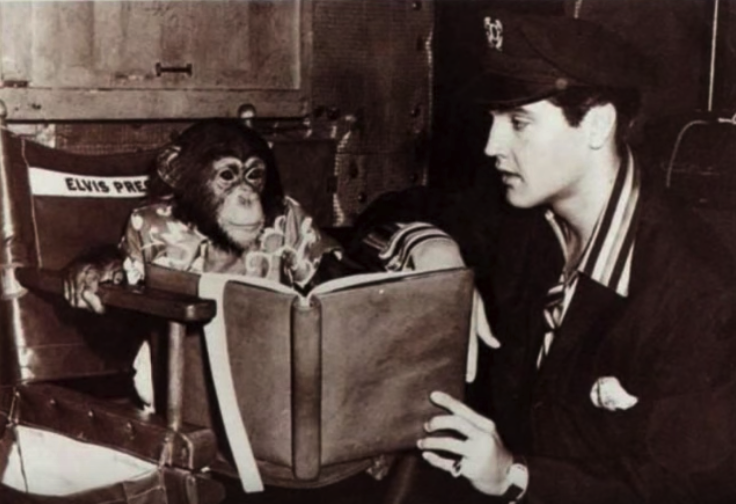 The rock star owned a chimpanzee named Scatter. Scatter was notable for his mischief and was usually adorned in suits. On one occasion, Scatter got dealt with a blow to his chin by a frustrated female friend of Elvis.
10. Elvis Had A Love For Firearms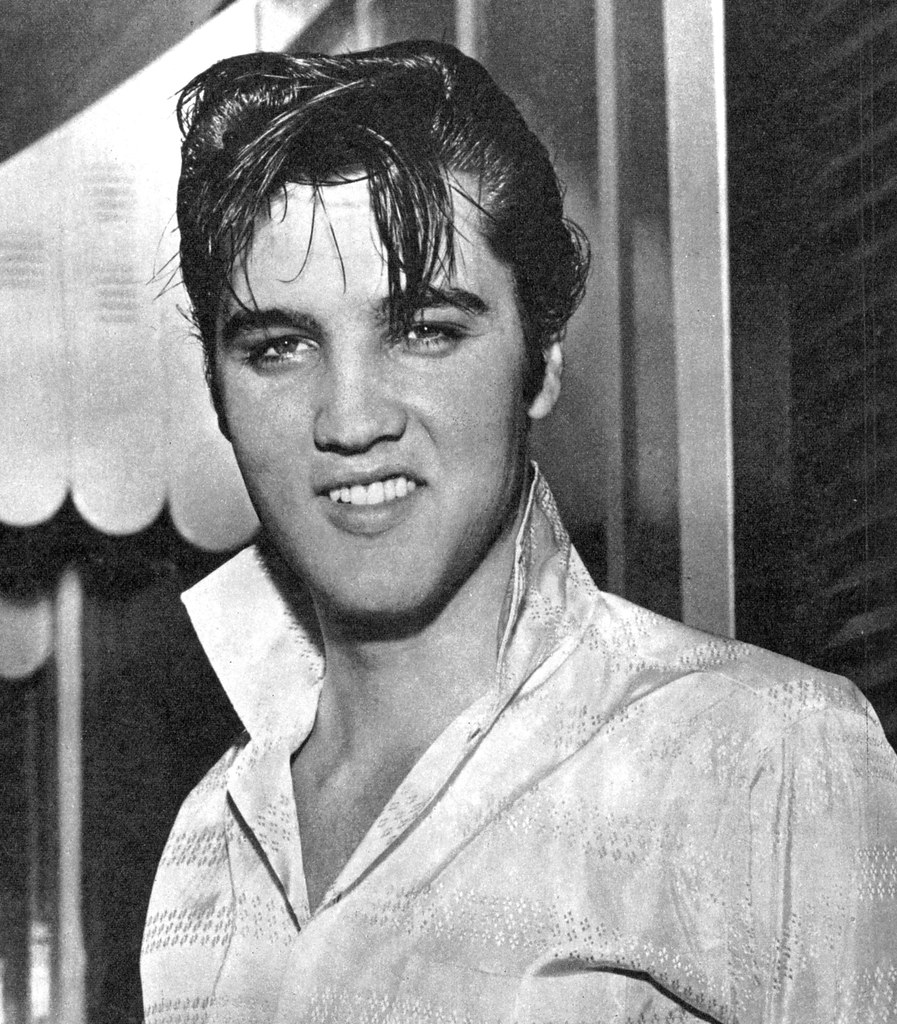 The "Heartbreak Hotel" crooner loved firearms, even though he was denied of it as a kid. In his adulthood, he regularly fondled with guns. There have been several accounts signifying the rock star's recklessness with firearms. One of his exes, Ginger Alden, revealed that he shot at the television. Oh dear!
9. He Was An Avid Attention Seeker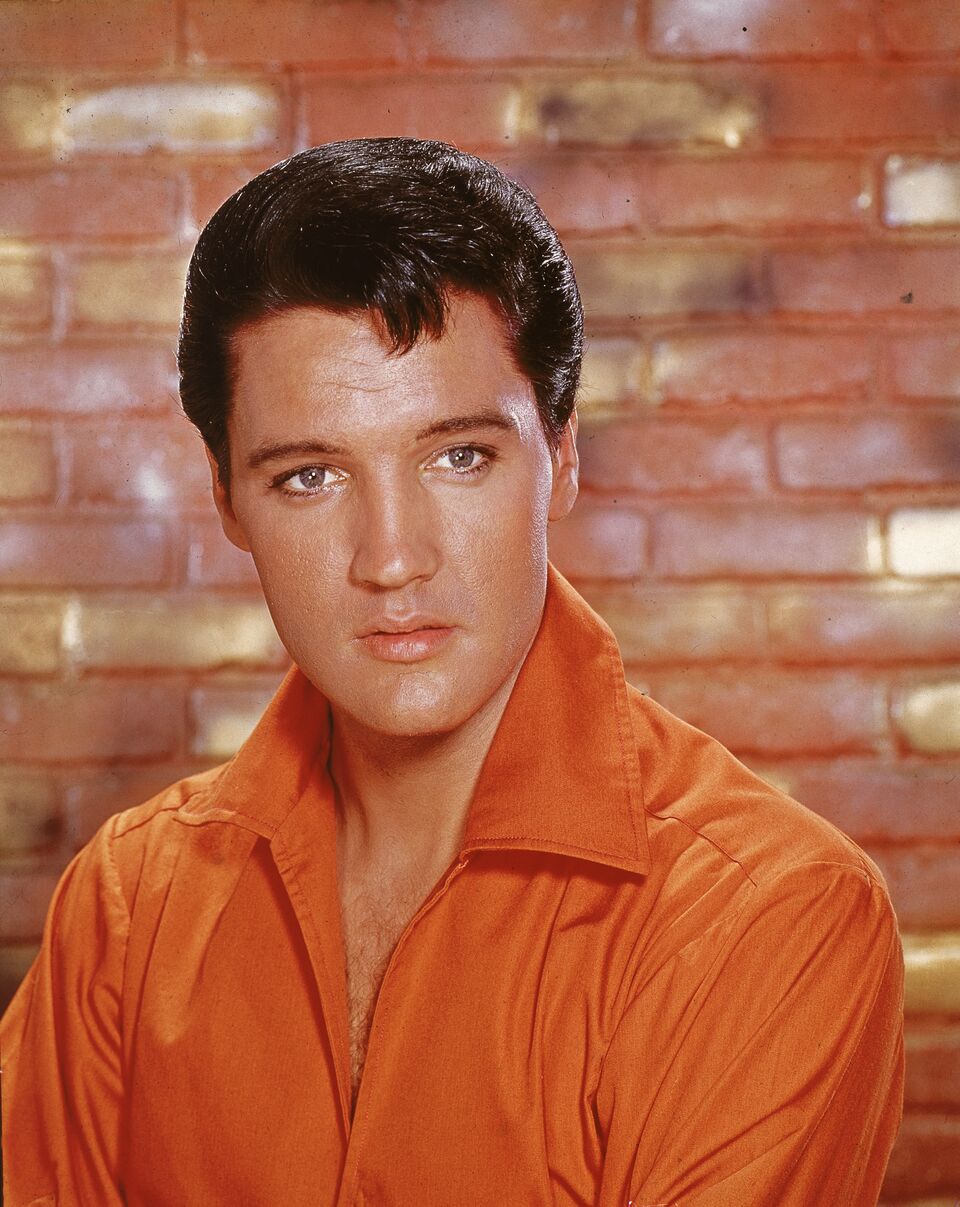 The king of rock 'n' roll toyed with guns often. However, he used them more as a means of garnering attention. One of his ex-girlfriends, Ginger, narrated an incident that involved him shooting at the head of the bed to make her pay attention to him. It must have been quite a fright! 
8. The Rock King Didn't Care About People's Race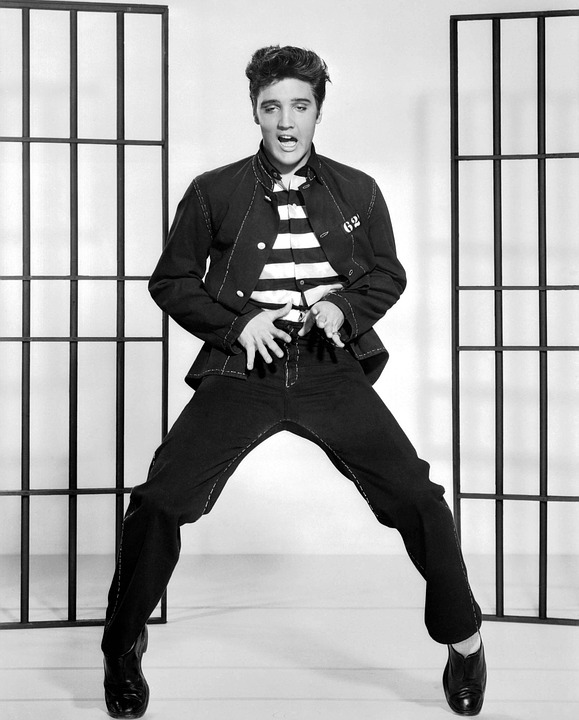 The king of rock was blind to color and race. His manager Colonel Tom Parker happened to be an illegal immigrant. He rose to dominance working for Elvis and was a native of the Netherlands. His nationality, race or skin color mattered nothing to Elvis.
7. A Giver At Heart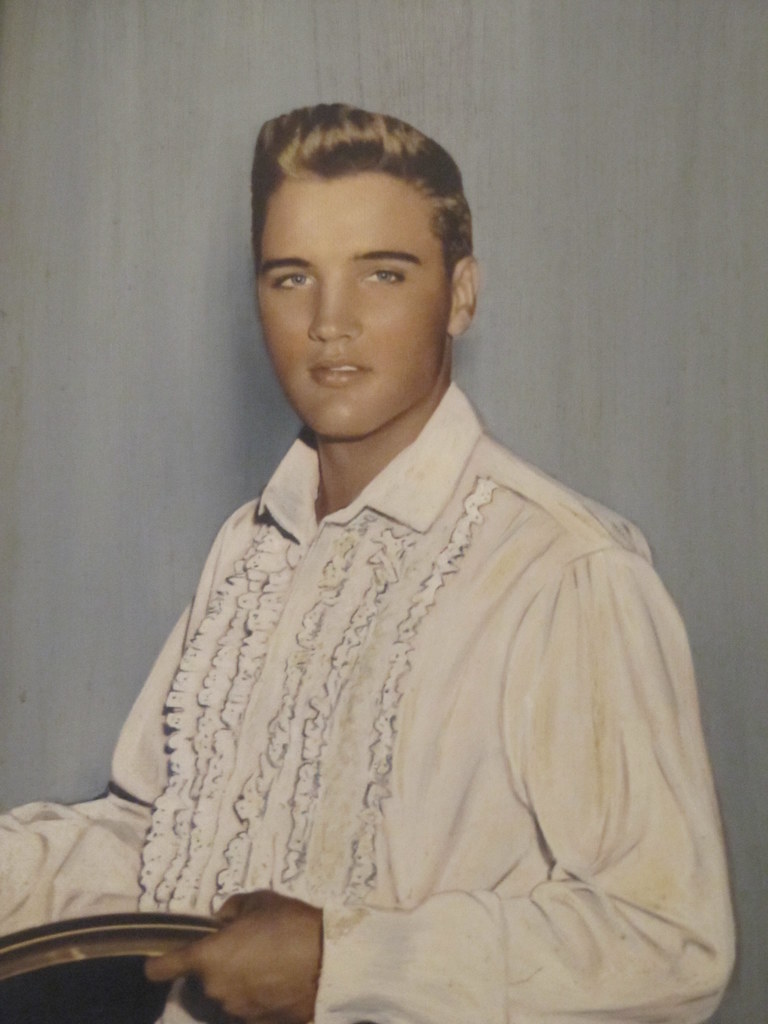 His manager is a good testimony of his generosity. Tom got a considerable cut from Elvis's earnings, which made him one of the most successful managers in history. The rock star also granted financial favors to fans and families any time he could.
6. Policeman Elvis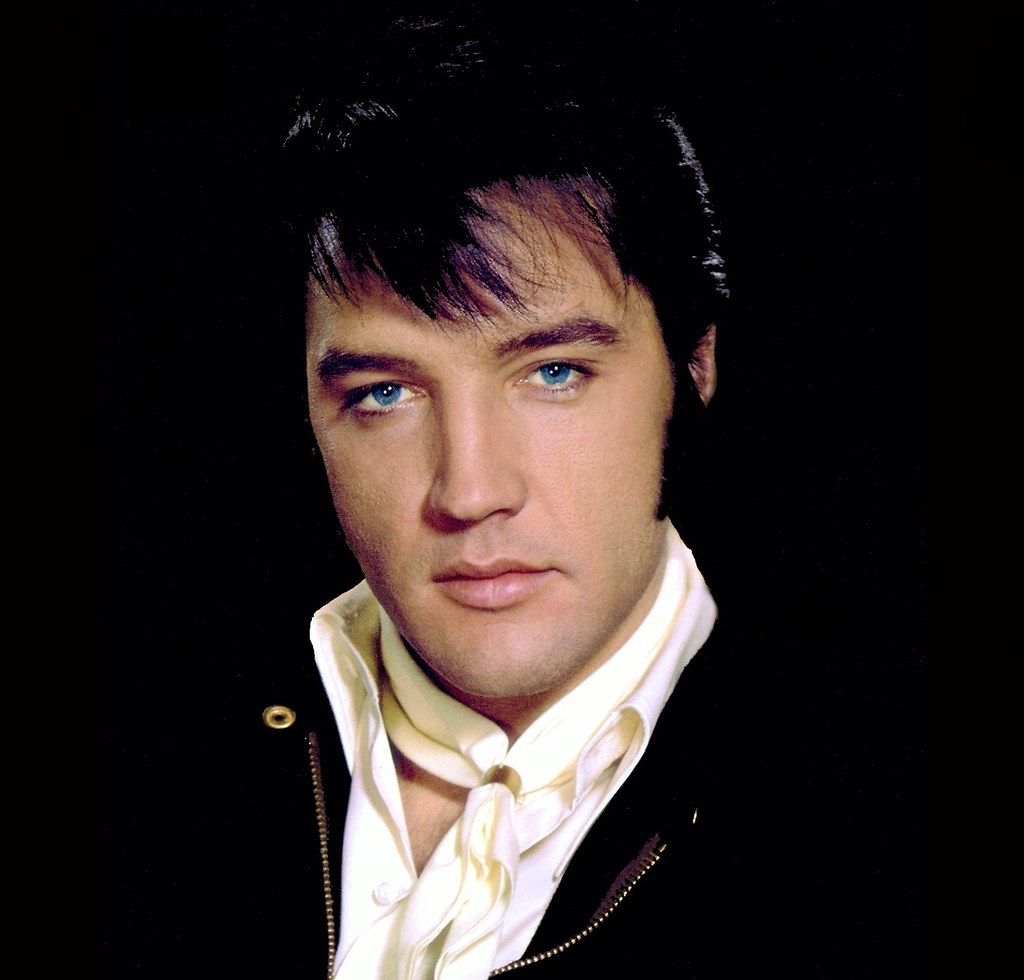 The singer's generosity led him to involve himself in acts he thought were beneficial to the community. Yeah, right they were. He once stood in the middle of the road dressed in a police costume and serving people his autographs as tickets. How sweet!
5. The Presidential Meeting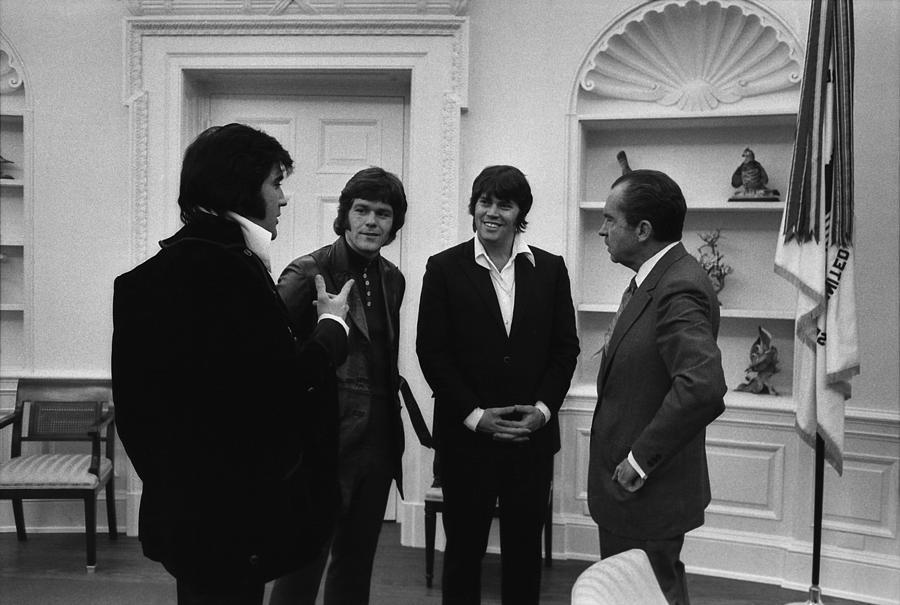 President Nixon and Elvis seemed to be fond of each other during their meeting in 1970, so much that The president accepted to give him a federal narcotics badge. The star was free to all, political stance did not matter to him, as the other presidents from a different political umbrella.
4. The Presidential Call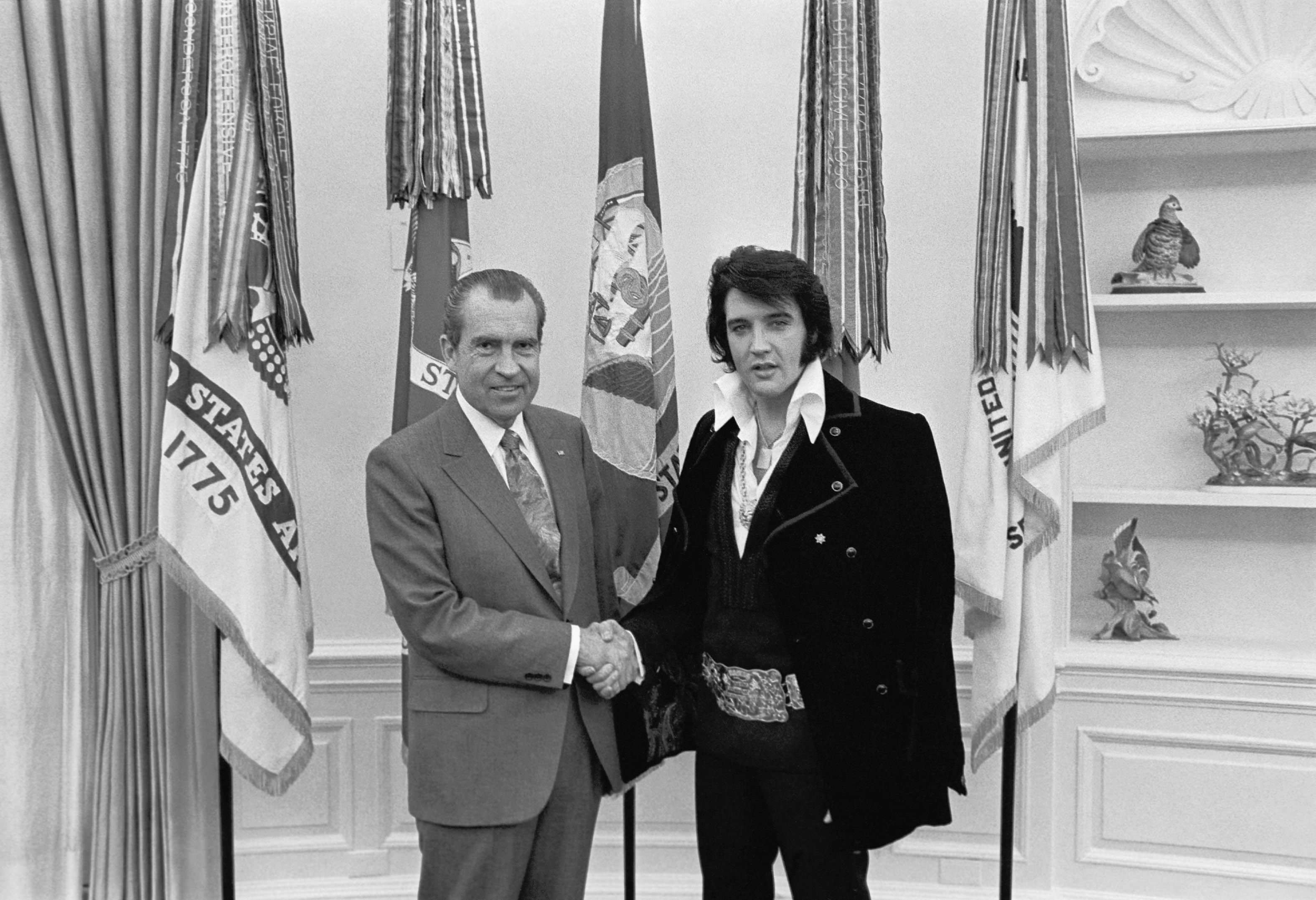 A few years after he met with Richard Nixon, Elvis also maintained a relationship with President Jimmy Carter. On one occasion he called President Jimmy to request for a pardon from his inmate friend but was declined. Nevertheless, he didn't hesitate to gist with the president during the call.
3. His Preferred Fast Food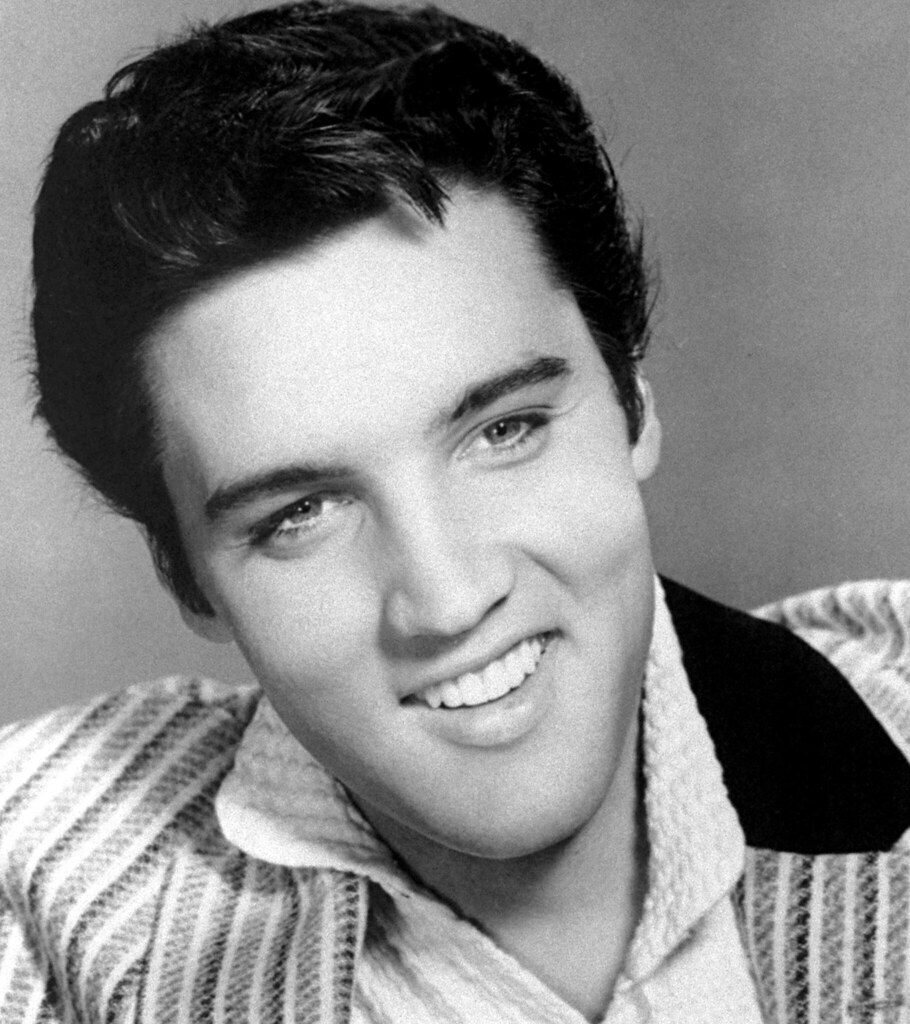 Unlike most people who prefer a kind of sandwich, Elvis was a man for all types of sandwich. A complexity of flavors worked magic for the star. His favorite piece of fast food was a sandwich of different tastes. It included peanut butter, bacon, banana, and honey.​​​​​
2. A Mama's Boy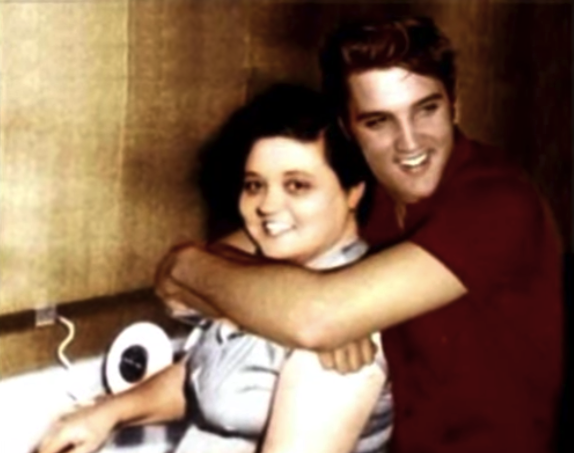 ​​​
There was an invaluable bond between him and his mother. Elvis loved his mother very much, and he even bought his Graceland house for his parents. When his mama passed away, he made sure to keep her belongings close.
1. His Humour On Missing Heaven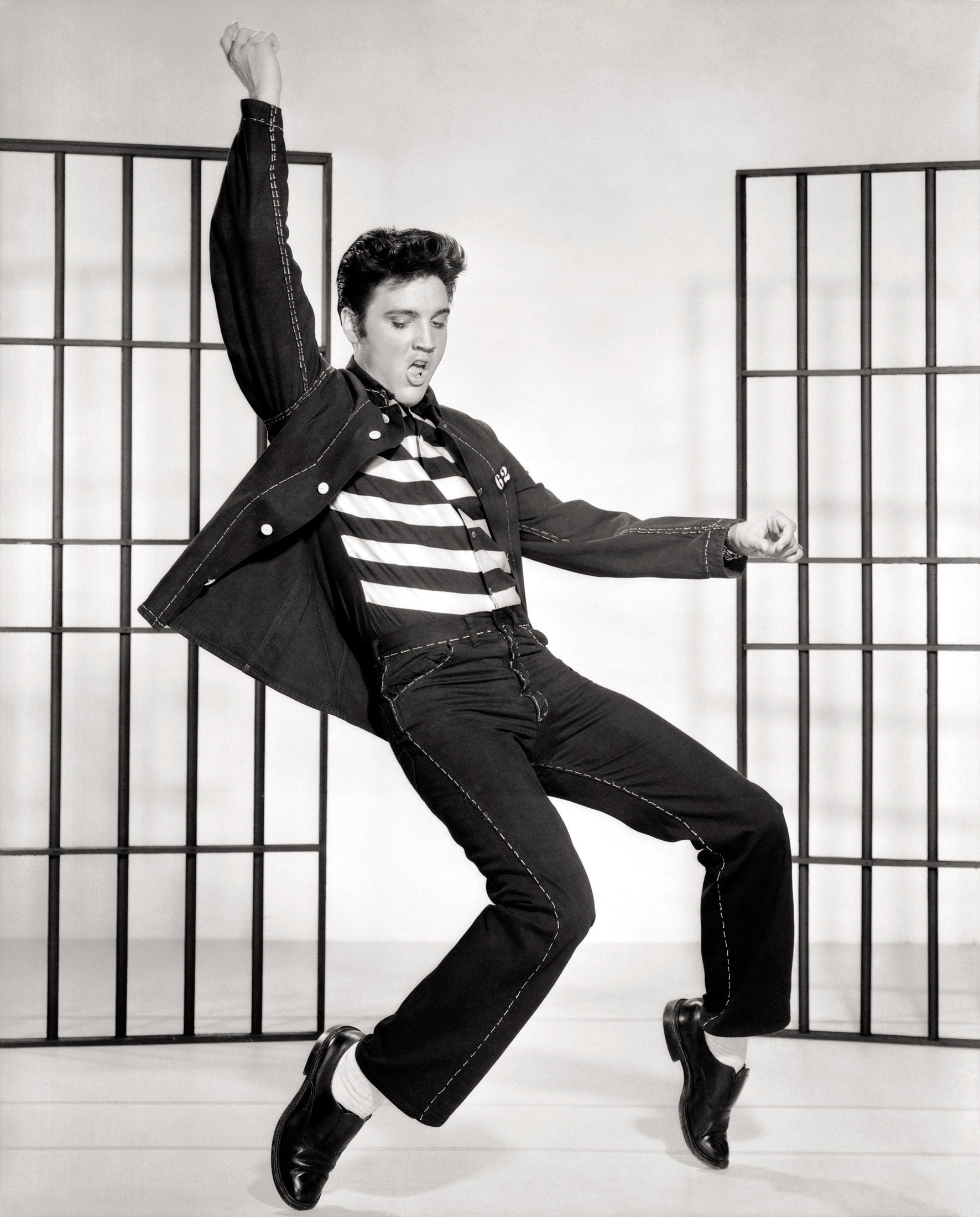 Elvis was not much of a religious guy, but he confessed that he would like to go to heaven when the time came. In light of that, he usually hung a cross, the Star of David, and a symbolic Hebrew word that read "Chai" on his neck.
Elvis was indeed a special being that made every moment of his life worth it. For sure, he would forever be in our hearts. Now that you have found out some spooky things about your favorite Elvis, do you see him differently? What fact knocked you off your feet? Keep your answers rolling in the comments section.
Source: Directexpose
Get More Related Articles Here: