Disrespectful Way Prince Charles Proposed To Lady Diana Spencer
A marriage proposal is a momentous milestone that couples cherish for the rest of their lives, so it is expected from men to make it as unique as possible. And if we talk about members of the British Royal Family, all the details surrounding the big step should be flawless and splendid.
Kate Middleton and Meghan Markle experience it as such, but sadly, Princess Diana did not have the same fate. It turns out that for the Queen of Hearts, the marriage proposal was far from being a fairy tale. It was riddled with uncaring and sort of discourteous aspects. So, if you want to know what we're talking about, scroll down and read more!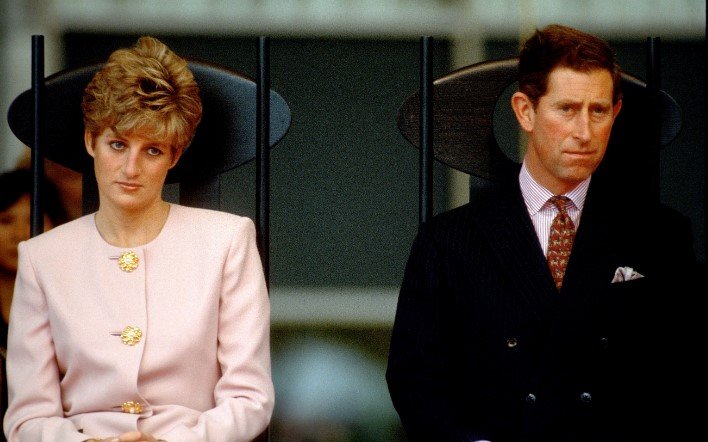 A GLOOMY BACKGROUND
It is no secret that Princess Diana and Prince Charles relationship is indeed an intricate matter, and it all comes down to the early stages of their romance. According to News Australia, the lovebirds got acquainted in 1977 when the heir to the throne was dating Lady Sarah McCorquodale, Di's elder sister. Yes, you read well!
Sarah was only 22 when she began a casual relationship with 28-year-old Charles. Back in that time, the Prince was a playboy amid a dating spree, but he was started to feel the increasing pressure from the palace to find his future wife. Lady Sarah seemed like a suitable candidate for royal life.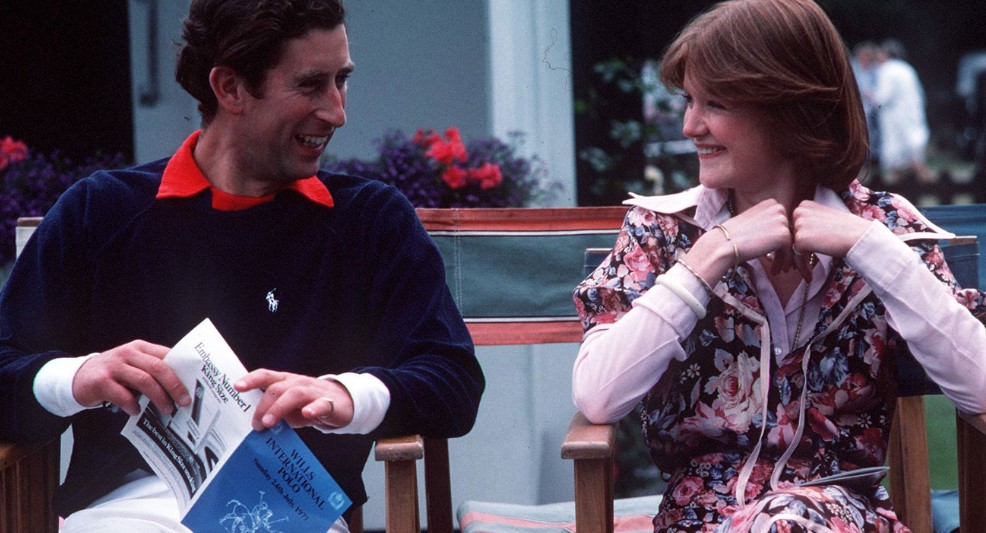 Her family had close ties with the monarchy, so from a status quo point of view, they appeared to be the perfect match. But after a lavish vacation in Switzerland, the romance came to an abrupt end in 1977. And shockingly, Express noted that the Lady publicly rejected her beau, stating: 
"He is fabulous as a person, but I am not in love with him. He is a romantic who falls in love easily. Our relationship is totally platonic. I think of him as the big brother I never had. I wouldn't marry anyone I didn't love, whether it was the dustman or the King of England."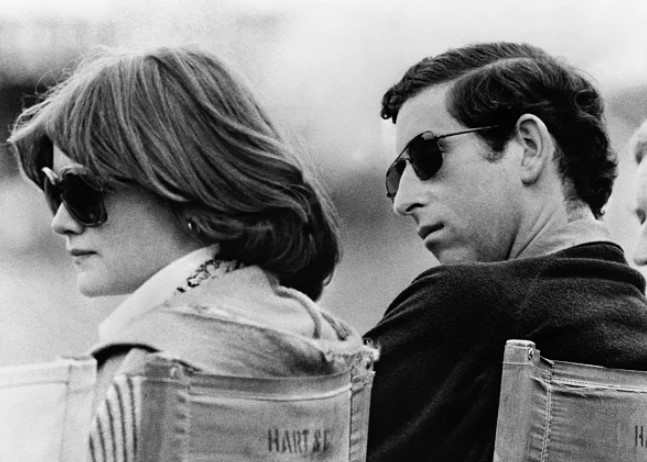 MEETING "THE LOVE OF HIS LIFE"
Of course, Charles did not take this well and was furious. Reports indicate that he told Sarah she had made a stupid decision and called off the relationship. Shortly after, in November 1977, Charles met the other Spencer Lady, who was only 16 years old. He visited Althrop, the Spencers' ancestral family estate to go grouse hunting. 
Apparently, the Cupid was the very Sarah. She gave them her blessing and set them up in the first place. The source added that this was when Lady Di began to dream of marrying the future King of England, but she remembered "being a fat, podgy, no makeup, unsmart lady."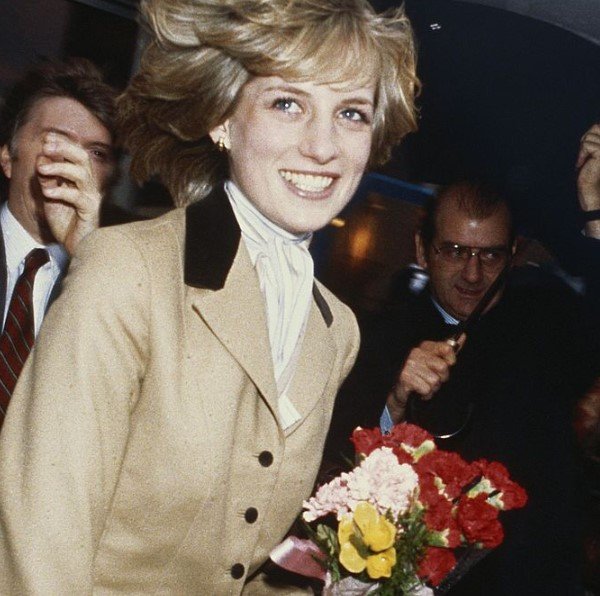 The relationship did not heat up until Di was around 18 years old. As per Reader's Digest, the youngsters reconnected at a friend's house in Sussex after a long stint without contact. Allegedly, Charles was utterly smitten and all over her that evening; he even kissed her and followed her the rest of the night like a puppy. 
A SHAKY GET-GO
After that soiree, the Prince began to court Lady Di, but he wasn't consistent. As the source explained, he would ring Diana for a week and then disappear for three weeks. Despite their weird courtship, there were butterflies at this first stage.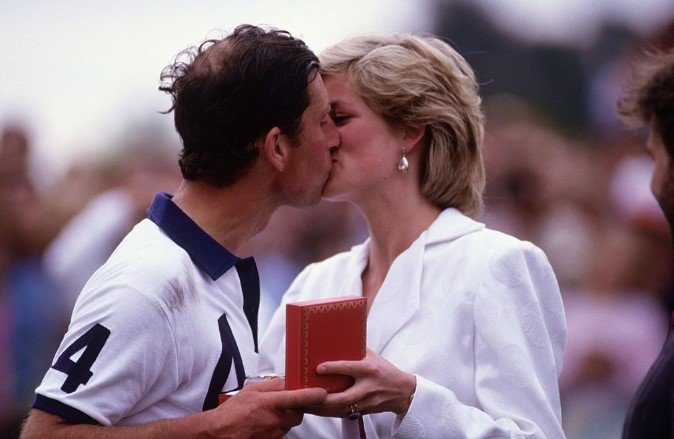 But the thing is that people expect couples to get to know each other very well before taking the big step. So at the eyes of the world, these lovebirds undoubtedly had a whirlwind relationship, going out on 12 mere dates before Charles popped the question, allegedly, without being in love. 
So, the remaining question then is: why did he do it? It was Prince Philip who sort of "forced" his eldest son to propose to Lady Spencer. Yes, you did not misread, so let us explain this thoroughly. According to 12News, back in 1981, Philip resorted to his regrettable way of communicating with his son (aka a letter) to speak up his mind.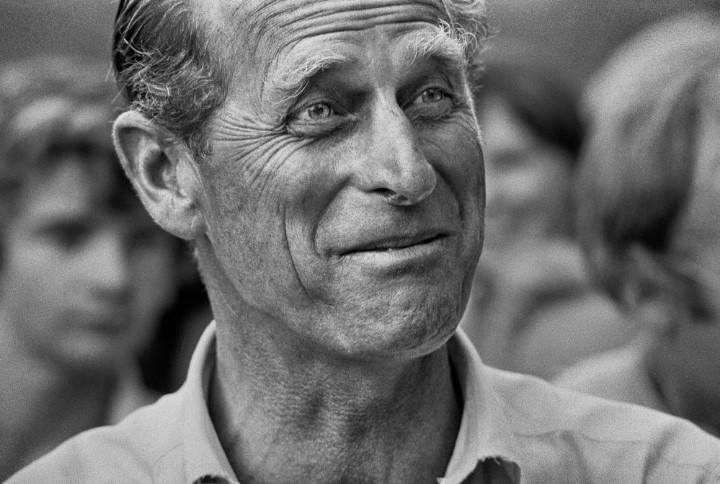 According to the source, the missive was measured, sensitive, and seemed to be an uncanny threat. Part of it said that he "should either propose to Diana or release her." But what is even worse, Prince Charles read it as a bullying letter. So he felt pushed to ask the question, so he did! 
THE GHASTLY PROPOSAL
Prince William chose a sumptuous family heirloom to propose to his soulmate. On the other side, Prince Harry designed a stunning and exotic engagement ring for his American girl. And like those, we have many more cases of fiancés hitting a home run with their gem choices.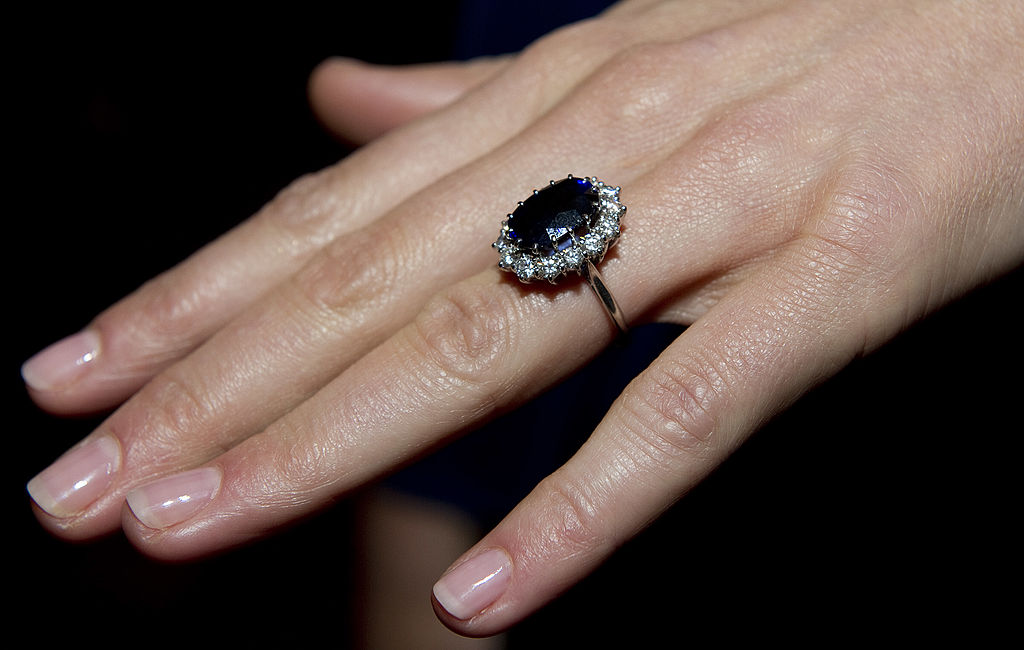 But the poor Diana did not get to enjoy the same privilege. In stark contrast to her daughters-in-law, Lady Spencer chose her own engagement ring after she agreed with the marriage proposal. After looking at a jeweler's catalog, she went for a large 12-carat oval blue Ceylon sapphire ringed with 14 solitaire diamonds, all set in 18K white gold, by Good Housekeeping. 
THIS WAS THE WORST OF ALL
Okay, maybe Diana got to choose her own engagement ring, but boy was it gorgeous! Thus, it's something we can let slide. However, what Charles did for the very moment of popping the question was undoubtedly insulting and disrespectful. You may agree that a proposal should be at a memorable and romantic site, right?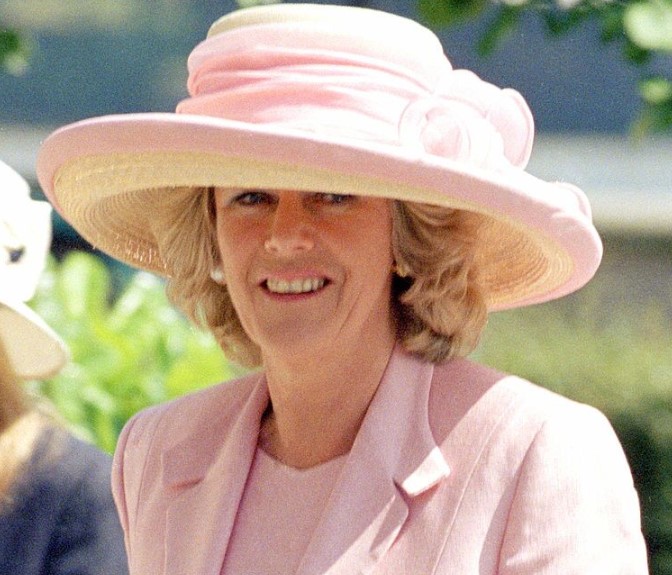 But it turns out that Charles did it... wait for it... in the garden of Camilla Parker Bowles' house! Can you believe that? Express gave the shocking reveal by stating that Di and the Prince of Wales were guests at Camilla's marital home, so the heir apparent decided to ask the big question next to the cabbage patch in the Parker-Bowleses' backyard.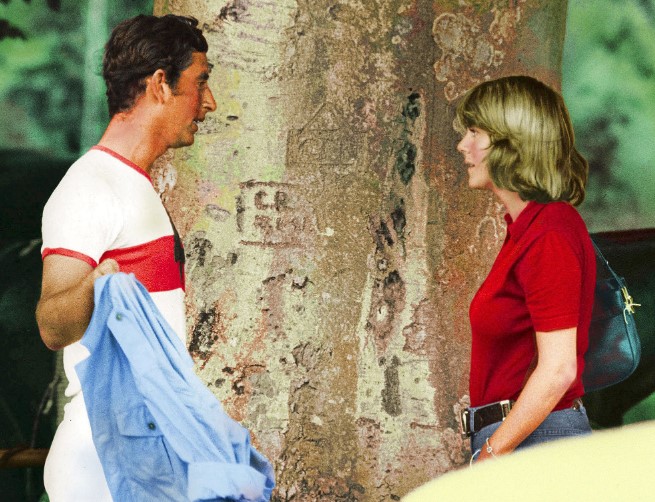 A DISAPPOINTING REPLY
Charles and Diana announced their engagement to the world in February 1981, as per Marie Claire. The new couple posed for paparazzi outside Buckingham Palace and gave an exclusive interview. But it was during that conversation that it came evident to everyone that Charles was not head over heels for his fiancée.  
If you remember Kate and Wil or Harry and Meg during that occasion, you could definitely tell they were thrilled and completely in love, smiling and holding hands. But in Charles and Diana's case, well, you can judge by yourself.  As Reader's Digest noted, Charles appeared rigid and far from being delighted to be there.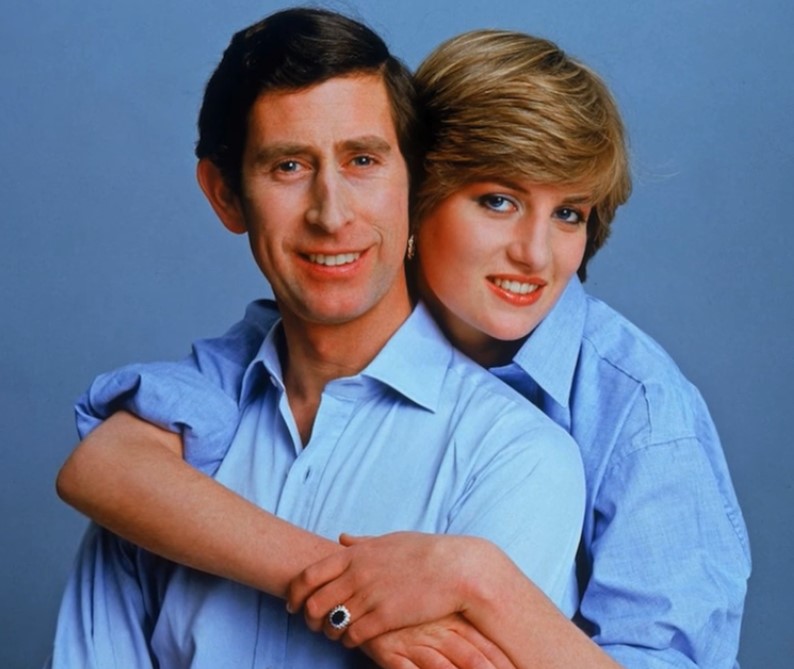 On top of that, he gave a quite puzzling answer to the interviewer when he asked, "are you truly in love?" The future People's Princess promptly replied, "Yes, of course, we are!" Nevertheless, Charles honestly claimed, "whatever love means." 
"And that threw me completely. I thought, 'what a strange answer.' It traumatized me," Diana confessed later on. The answer indeed brought to light the reason why their tumultuous relationship turned out to be an even more disastrous marriage that lasted the blink of an eye.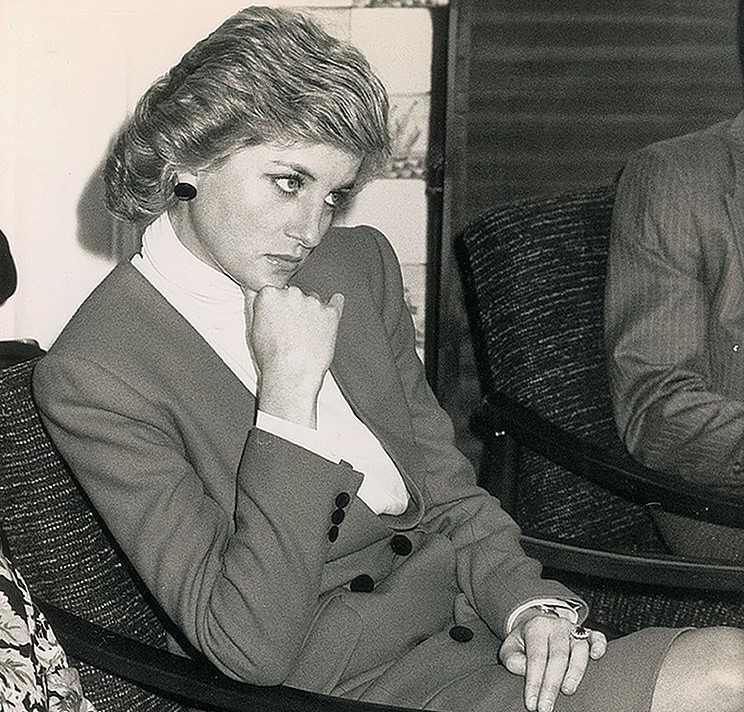 THE DREARY END
Fast forward a couple of months, Lady Spencer and the future King of England tied the knot in an elaborate and majestic ceremony at London's St. Paul's Cathedral on Wednesday, July 29. Seven hundred fifty million people worldwide witnessed the first commoner in 300 years of history to marry into the British Royal Family and become the Princess of Wales. 
Sadly, a fairy-tale big day does not guarantee a happy ending. Shortly after the royal wedding, their marriage began to fall apart. The rest, as it's said, is history. A couple of years more down the road in 1992, they were separated, and by 1996, they divorced.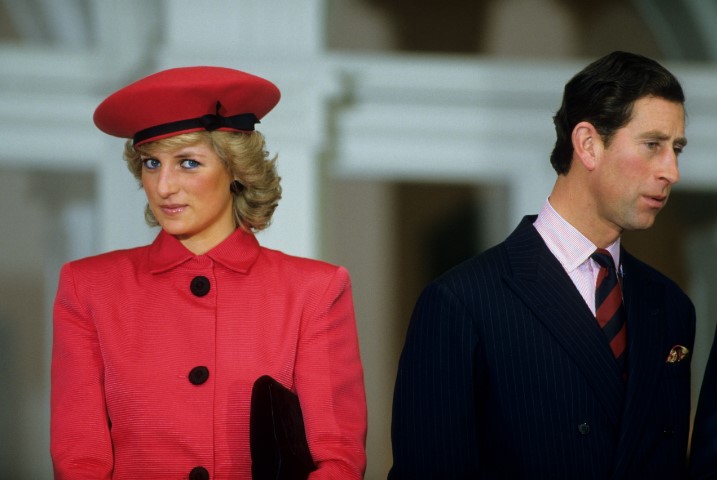 Wow! We knew that Princess Diana of Wales had a troubled marriage, but did you know how awful things were since the moment she met Charles? Tell us your opinion about it in the comment section down below, but don't go too far as we have many more articles like this one just for you. Check them out on our website! 
Source: News Australia, Express, Reader's Digest, 12News, Express, Marie Claire, CheatSheet, Good Housekeeping, Pop Sugar
Related: