Patrick Swayze: Inspiring And Tragic Life Of The Pop Culture Phenomenon
We all wish to live a worthy life and leave behind a long-lasting legacy long after our death. Not everyone has been able to attain this, but for Patrick Swayze, he seems to have achieved this feat. Patrick Swayze was a distinguished Hollywood star, his amazing acting and dancing skills brought him fame, recognition, and loads of money.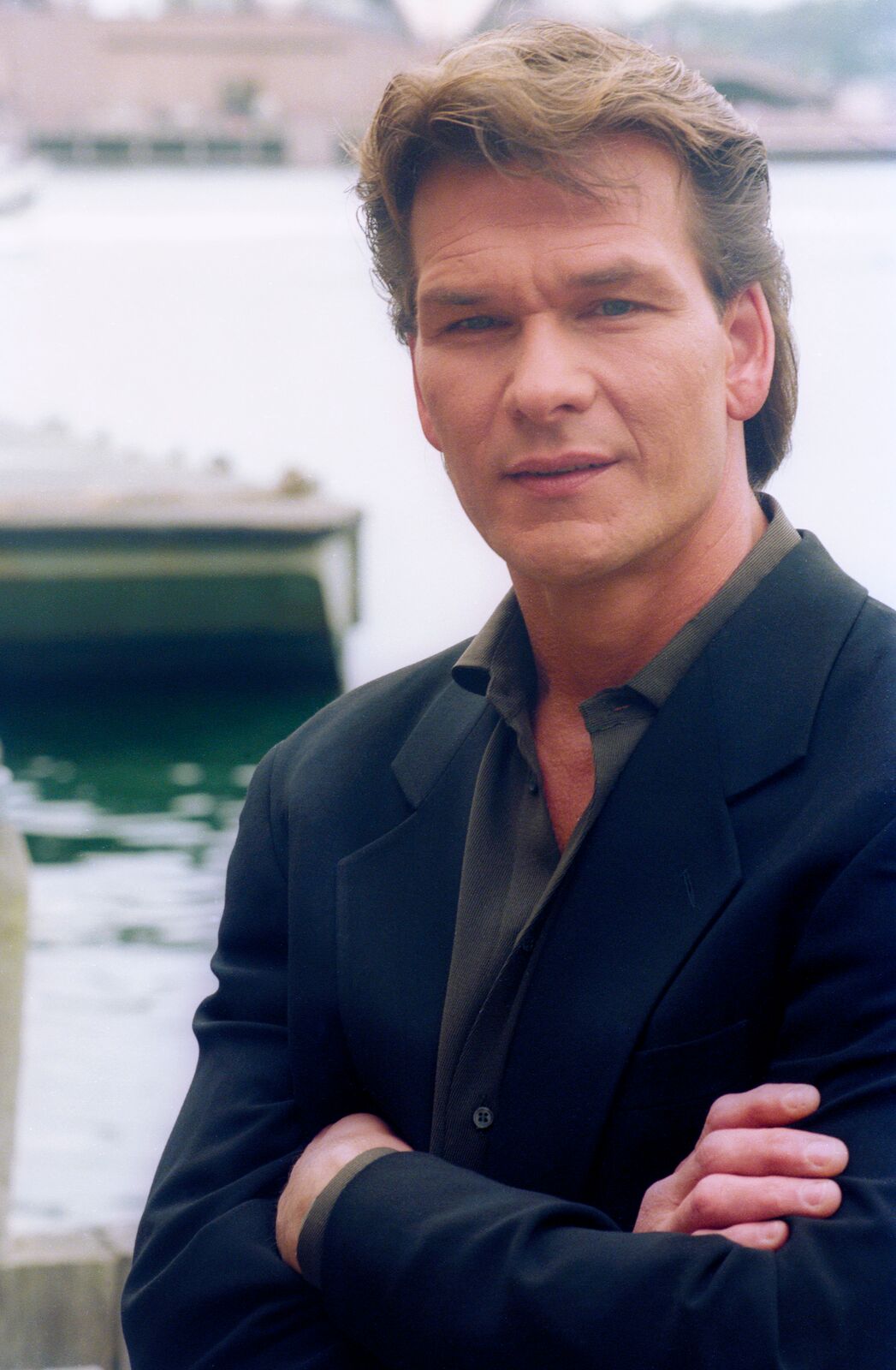 Even though he sadly passed away in 2009, the memories he left behind will never be forgotten. His life is an interesting one to read about as he once survived a plane crash. Some weird allegations followed after the crash. This and more details have been compiled here about the soul-stirring 'Dirty Dancing' star, Patrick Swayze. 
A STAR IS BORN
Patrick Swayze was given birth to on August 18, 1962. His father, Jesse Wayne Swayze, was an engineering draftsman while his mother, Patsy Swayze, owned a dance school. Swayze, who was born in Houston, Texas, was the second child of his parents.
Swayze's family roots can be trailed to a John Swasey, who moved from England to America during the famous great migration. The first lineage of Swasey to use the name 'Swayze' was one of his grandsons named Samuel. We bet Swayze's parents never knew their second child would grow up to become a vibrant and popular figure.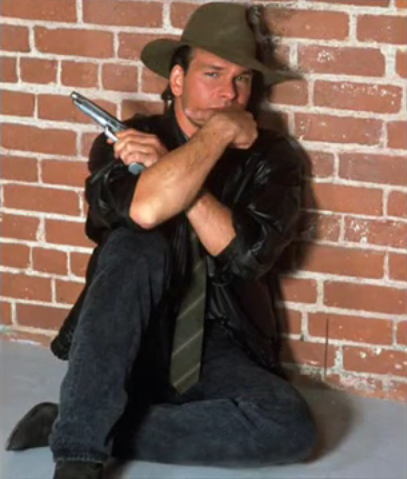 SCHOOL LIFE
Swayze grew up as an active child who was interested in lots of activities. He attended various schools in the area he grew up, which was in the neighborhood of Oak Forest in Houston, Texas. The schools included Waltrip High School, Black Middle School, Oak Forest Elementary School, and St. Rose of Lima Catholic School.
Swayze was keenly fascinated by many extra-curricular activities at school, including, dancing, swimming, gymnastics, and football. He aspired to earn a football scholarship for college, but sadly, he had a knee injury, and he couldn't pursue his football dream.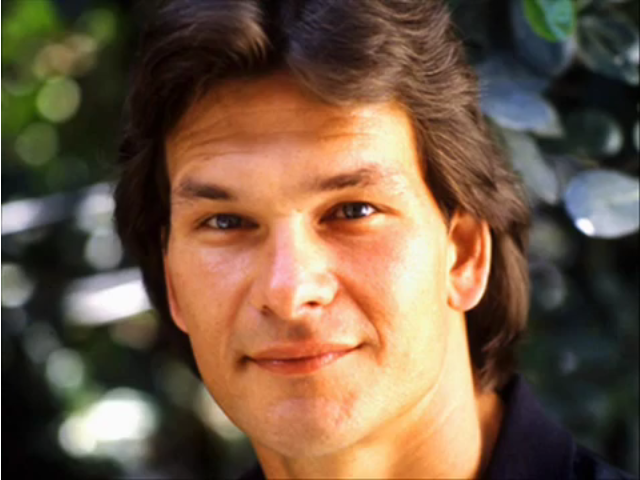 DANCING FEET  
As stated above, his mom, Patsy Swayze, had a career in dancing. She worked as a dance instructor and established the Houston Jazz Ballet Company, in which she served as the company's director. 
Later on, she founded a dance studio named the Swayze School of Dance. Swayze took his first dance lessons in the dance studio under the guidance and instructions of his mom.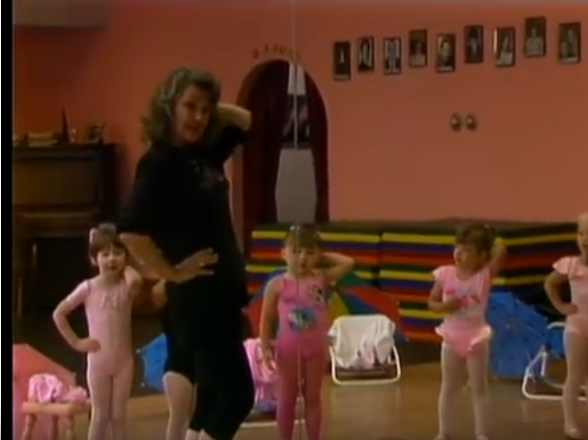 AN INTEREST IN GYMNASTICS
Getting a football scholarship into college wasn't Patrick's only dream, Swayze also hoped to compete in gymnastics in the U.S Olympics. He received training at San Jacinto College for the sport while studying there. According to claims, he had started taking lessons from an Olympic coach during that period.
Somehow, Swayze didn't end up participating in the U.S Olympics. Perhaps, his knee injury for which he had received physical therapy, still prevented him from eventually trying out.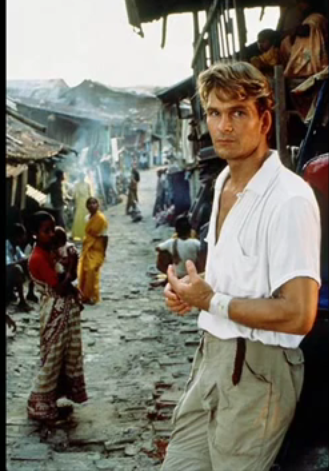 THE DANCE TOUR -'DISNEY ON PARADE.'
With the desire to pursue a career in dancing, Swayze left Houston for New York. He joined the 'Disney on Parade' tour where he performed his first professional dance. The tour was made public during its first show on December 25, 1969.
Many famous Disney characters were featured through song and dance acts. This job enabled Swayze to have enough money to save. 'Disney on Parade' didn't only tour the entire country, but also went global later on.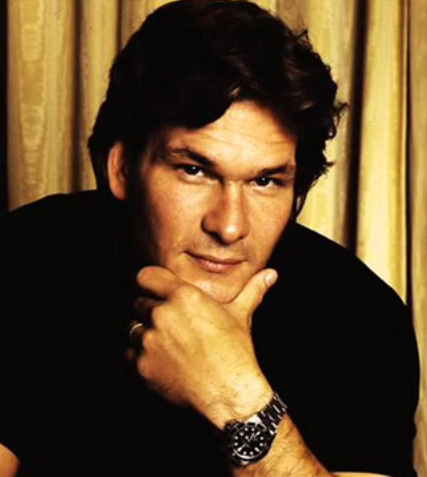 SWAYZE ON BROADWAY
Swayze's participation in the 'Disney on Parade' tour opened a big door of opportunity for him. After the tour, he got a gig on Broadway. Swayze served as the replacement for the actor playing the role of Danny Zuko in 'Grease,' a musical play.
The movie version of the musical brought renowned actor, John Travolta into the spotlight. Being on Broadway was a considerable achievement for Swayze.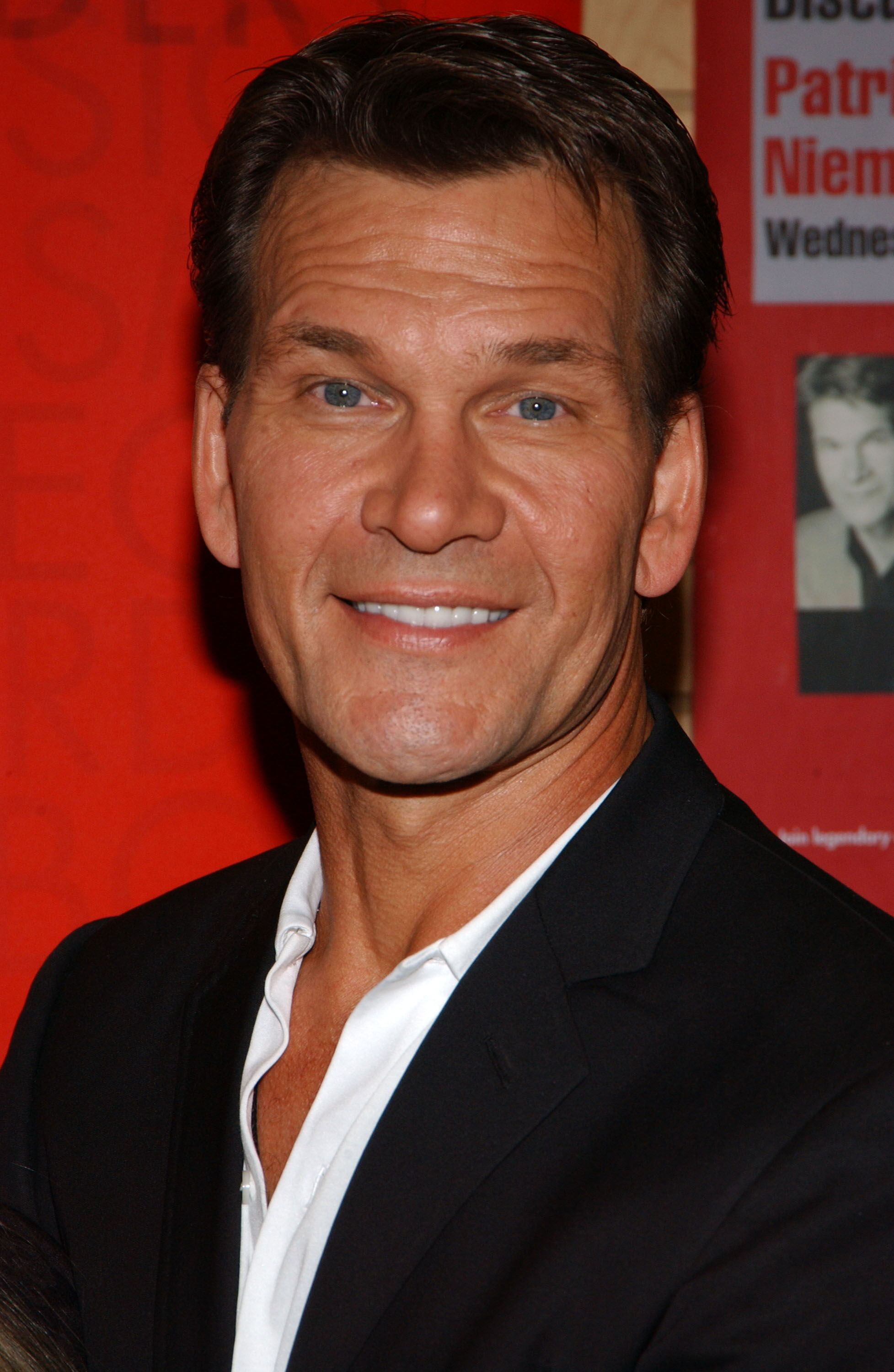 LOVE FOUND HIM
Swayze met his sweetheart, Lisa Niemi who later became his wife in 1970 when he was just 18 years old. At the time, Niemi had just enrolled in Swayze's mother's dance school and was 14 years old. The two stuck together, and their love blossomed as the years went by. They got married in 1975 and were together until Swayze's death in 2009.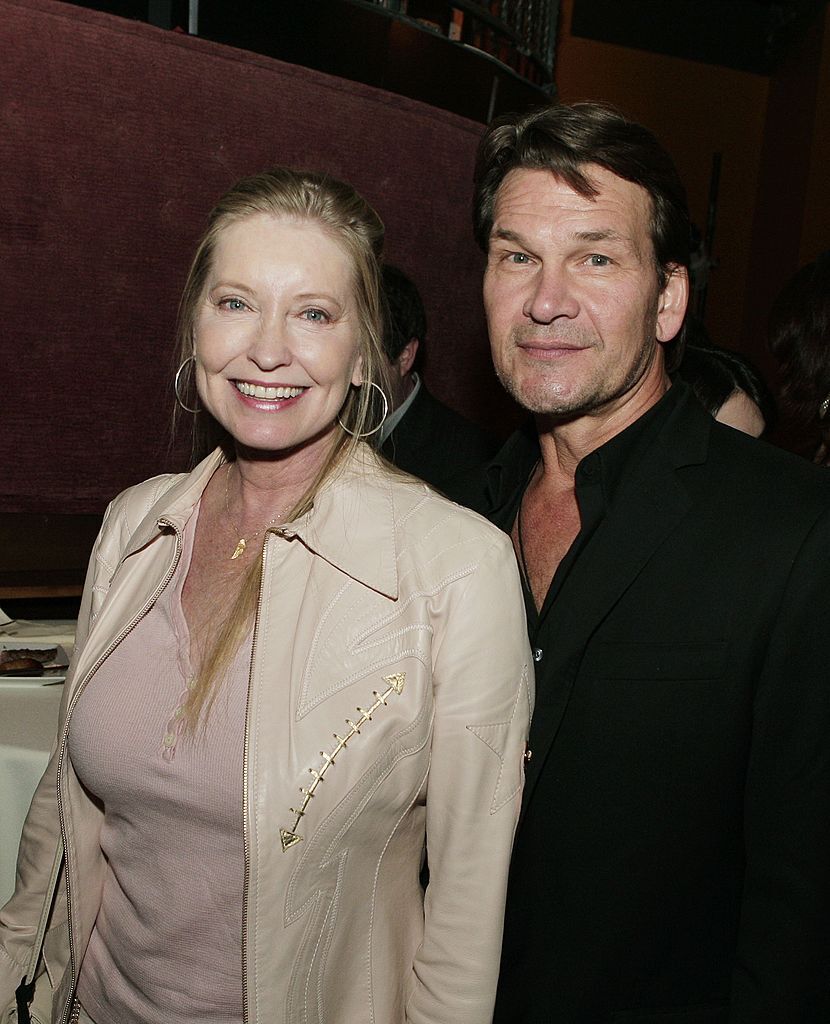 SWAYZE BADE HIS FATHER AND SISTER GOODBYE
Everyone is familiar with the significant role Swayze's mother played in his life, especially as regards his dancing career. However, Swayze once revealed how he had a tough childhood because his mother was a perfectionist and hard-hearted. He disclosed that he cherished his dad's sensitive, kind, and lovely personality, and took after him.
It was a tragic time for Swayze when his father passed on in 1982, and his sister, Vicki, committed suicide in 1994. According to reports, during these challenging situations, Swayze felt he was cursed and unfortunate.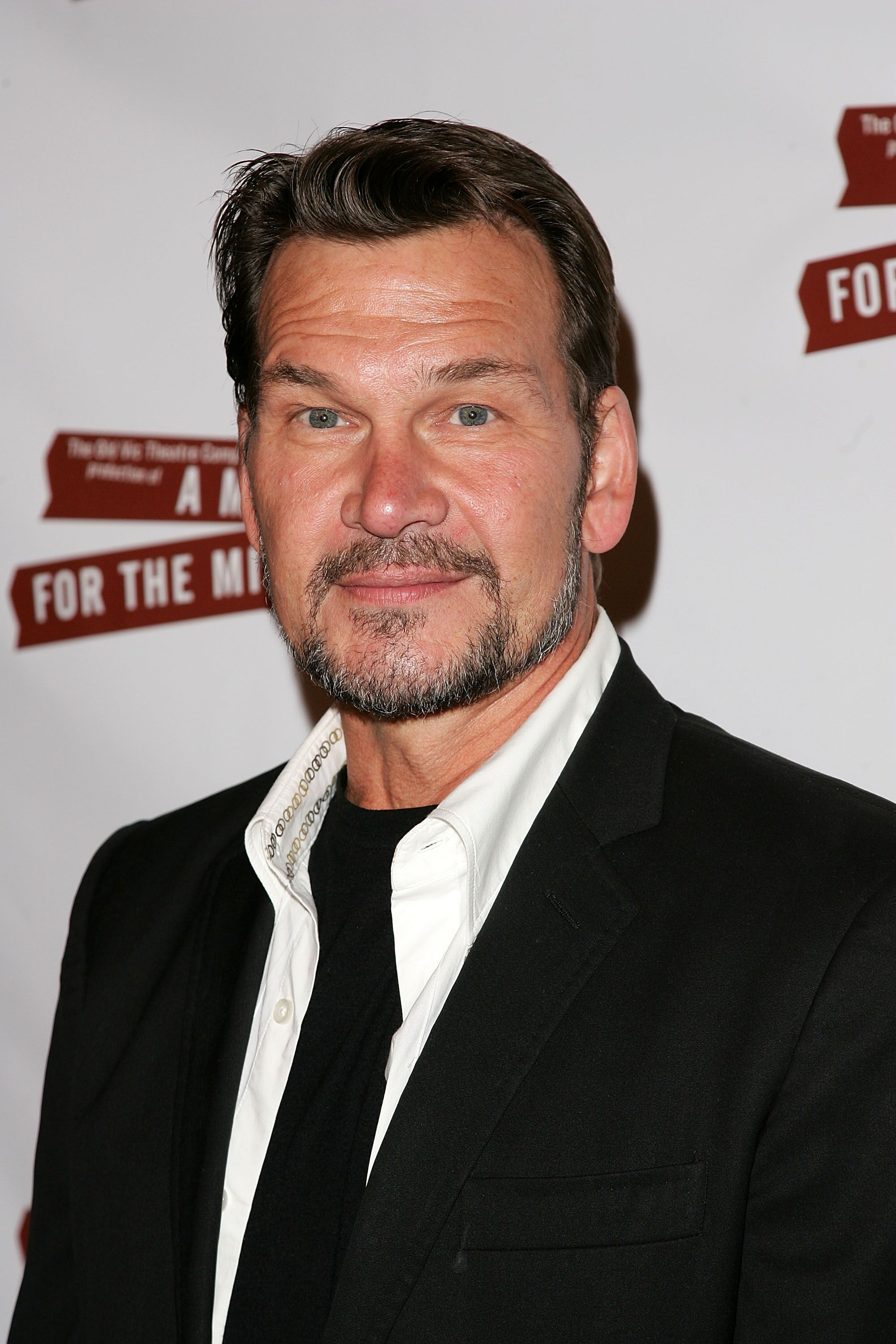 COPING WITH LOSS AND ADDICTION ISSUES
Swayze dealt with his father's death by engaging in heavy drinking, and his sister's demise didn't help matters. In addition to coping with the demands and stress of Hollywood, he seldom tried using drugs. When Swayze passed on in 2009, his wife Niemi revealed details about his alcohol addiction.
She opened up that Swayze transformed into a different person whenever he was drunk. When Niemi decided to leave him in 2003 because of his addiction issues, Swayze enrolled in rehab to get some help.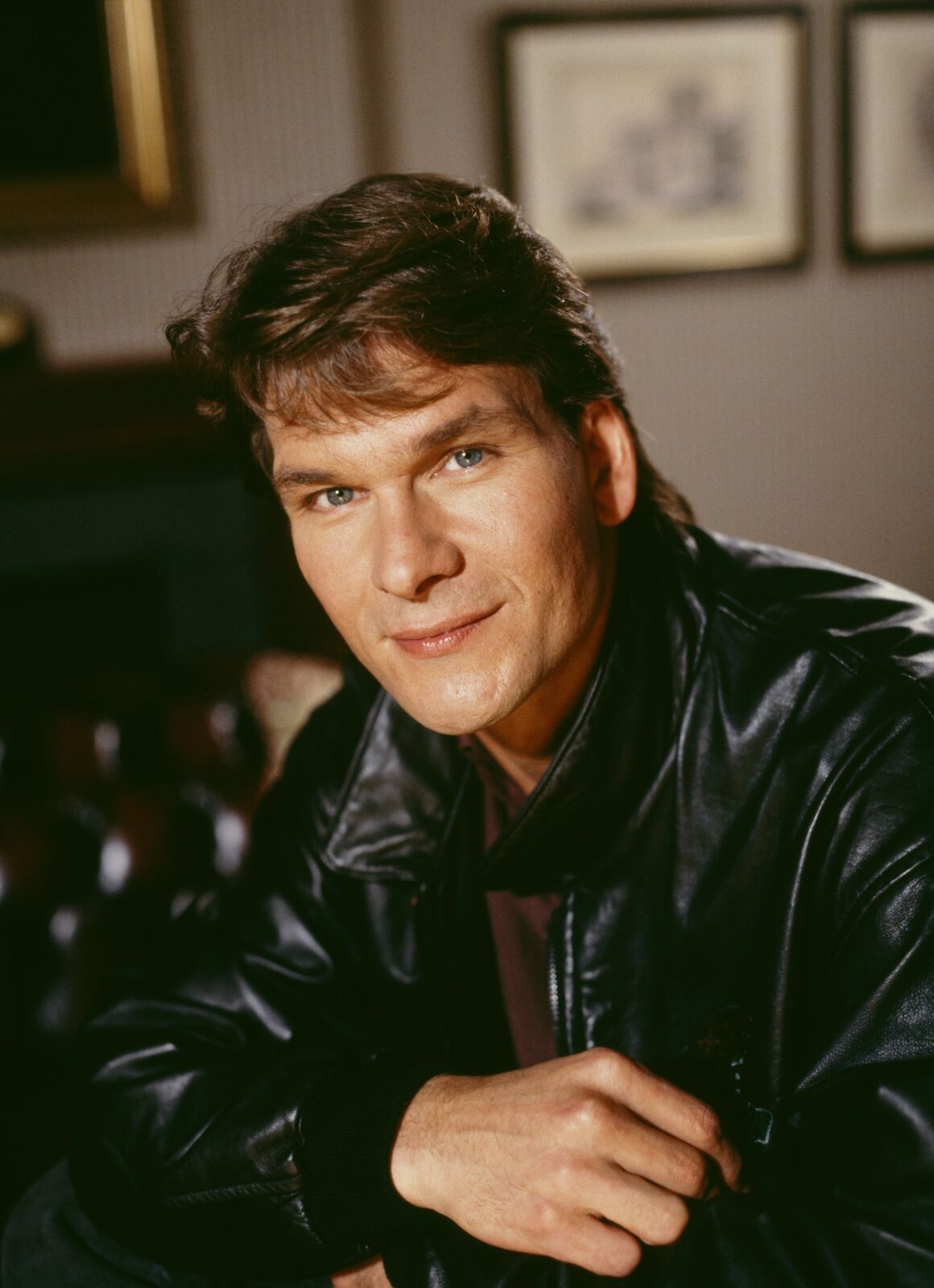 FILM DEBUT
Swayze got his first movie role as Ace in 'Skatetown, U.S.A' after his Broadway appearance. His character was a lead role in the movie. The film which was set in the late 70s centered around Ace and Stan, two rival skaters. His dancing skills gave him an edge over other actors for the role. Swayze would go on to star in other successful movies in his life.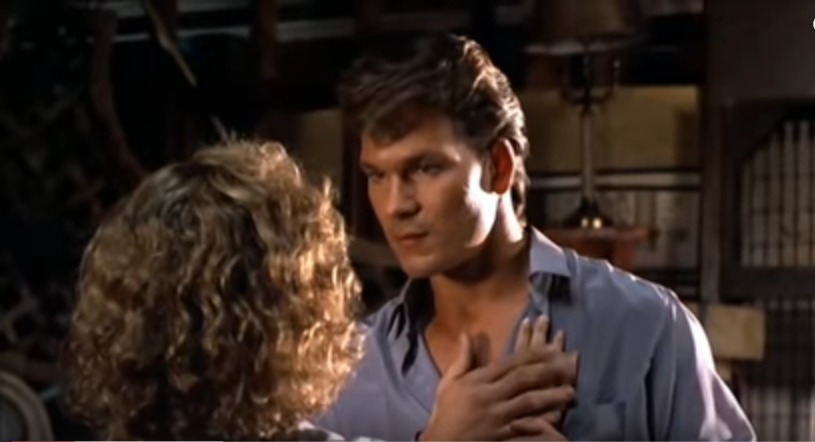 DIRTY DANCING
The movie,' Dirty Dancing' was Swayze's Hollywood big break. He got to play the male lead character as Johnny Castle. Swayze had the perfect looks and dancing skills that made him the right candidate for the movie.
Surprisingly, the low-cost film became a huge box-office success, which brought Swayze and Jennifer Grey, the female lead, into the limelight. It earned over $214 million worldwide.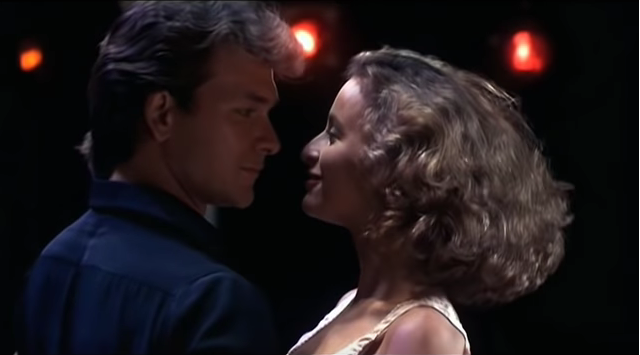 BEHIND-THE-SCENES OF 'DIRTY DANCING'
The film commemorated its 30th anniversary in 2017. During the celebration, screenwriter Eleanor Bergstein disclosed a couple of behind-the-scenes secrets of the movie. She narrated that they never thought of anyone else for the male lead role for the film apart from Swayze.
Apparently, Bergstein had seen Swayze's picture and knew he was a dancer from Joffrey Ballet School, so she specifically wanted him to play the part. Also, they were going to change the title of the movie to 'I Was a Teenage Mambo Queen' since 'Dirty Dancing' wouldn't come across to people as a family film.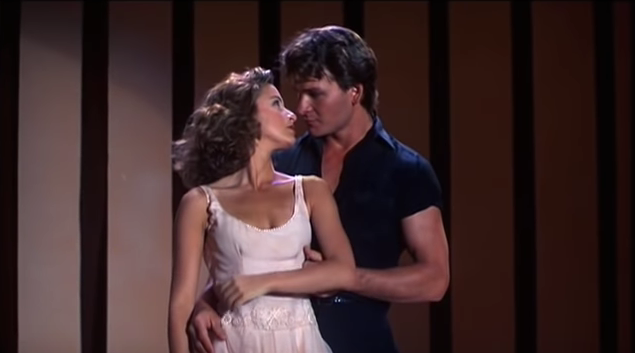 SWAYZE'S SPIRITUAL EXPEDITIONS
Swayze was raised a Catholic and even attended Catholic schools. Although Swayze affirmed that he always remained a man of faith, he stopped practicing the Catholic religion. During his lifetime, especially when he was battling with alcohol addiction, he got interested in Buddhism, Scientology, and even New Age belief system. He hoped to find what he was looking for in these religions.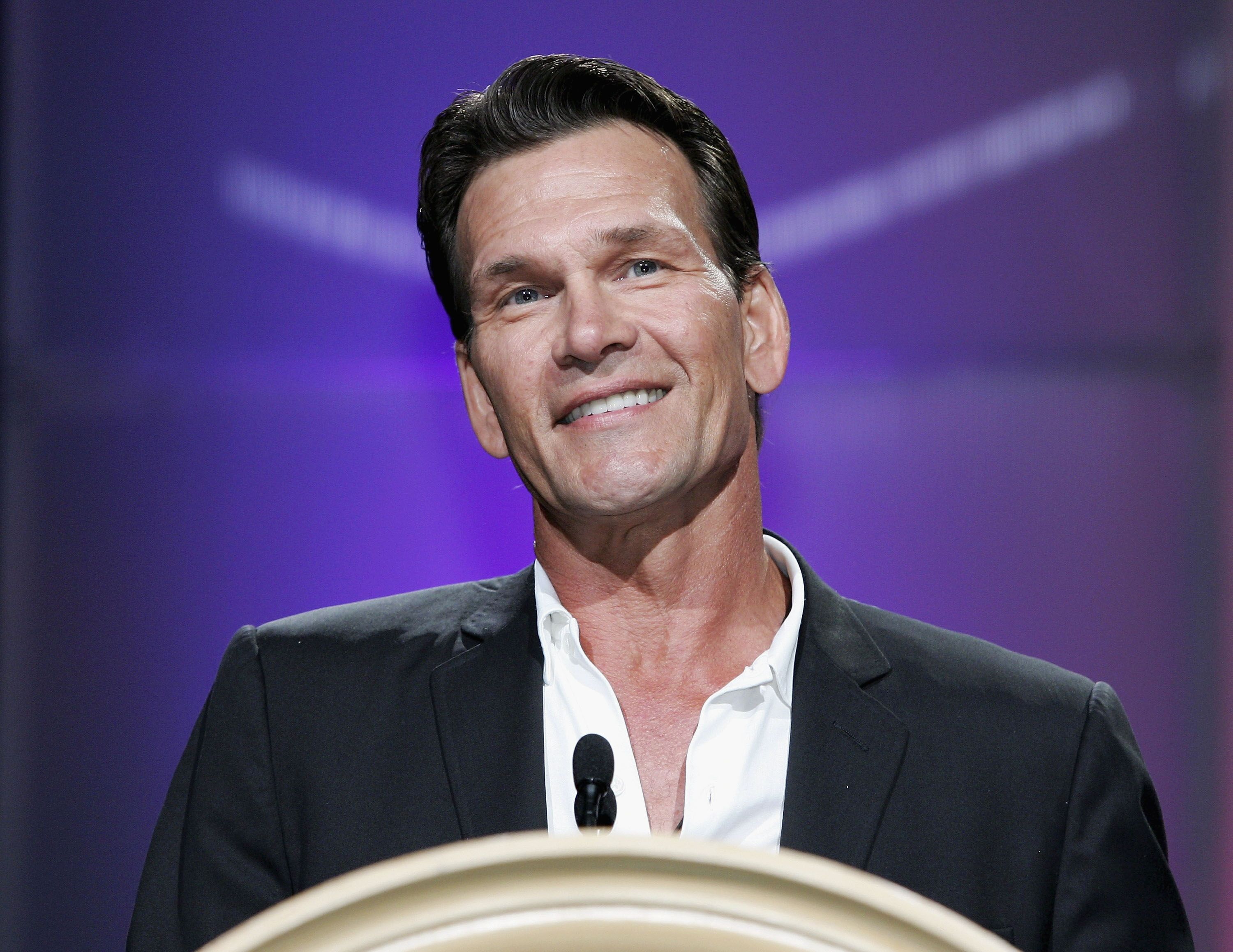 HE IS A HUGE FAN OF HORSES
During a visit to Gleannloch Farms, Swayze became fascinated with horses. He particularly fell in love with these animals when he saw the popular stud Morafic. When he and his wife purchased their ranch; they bought an Arabian horse.
Later on, they began to groom horses and engaged in show competitions. As their life got busier, the couple left their horses in the hands of a caretaker in Texas and visited them as frequently.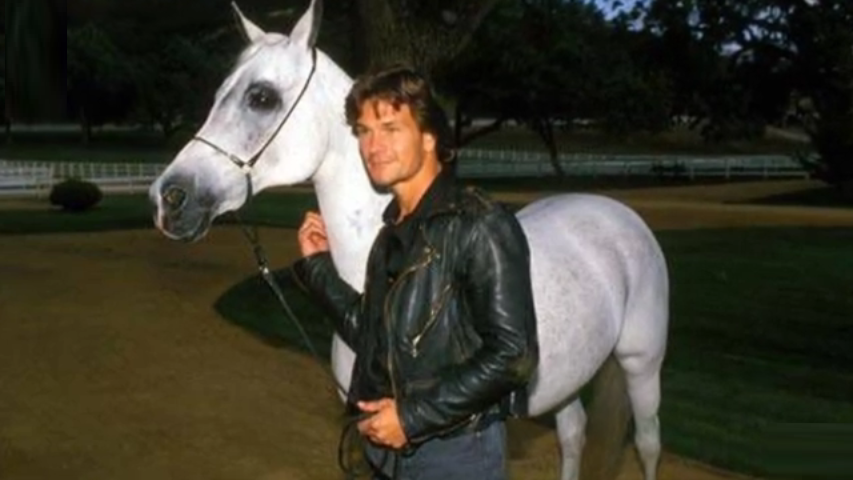 A LEG INJURY ON THE SET OF 'LETTERS FROM A KILLER'
During the filming of 'Dirty Dancing' Swayze knee injury became very painful due to exhausting practice and routines for the movie. He made sure he endured the pain and hid it from everyone else to conclude the film.
However, while filming 'Letters from a Killer' in 1997, he broke his right leg after he fell from a horse. This time, he needed the help of medical practitioners. Luckily, his leg healed up at the appropriate time for him to finish shooting the movie.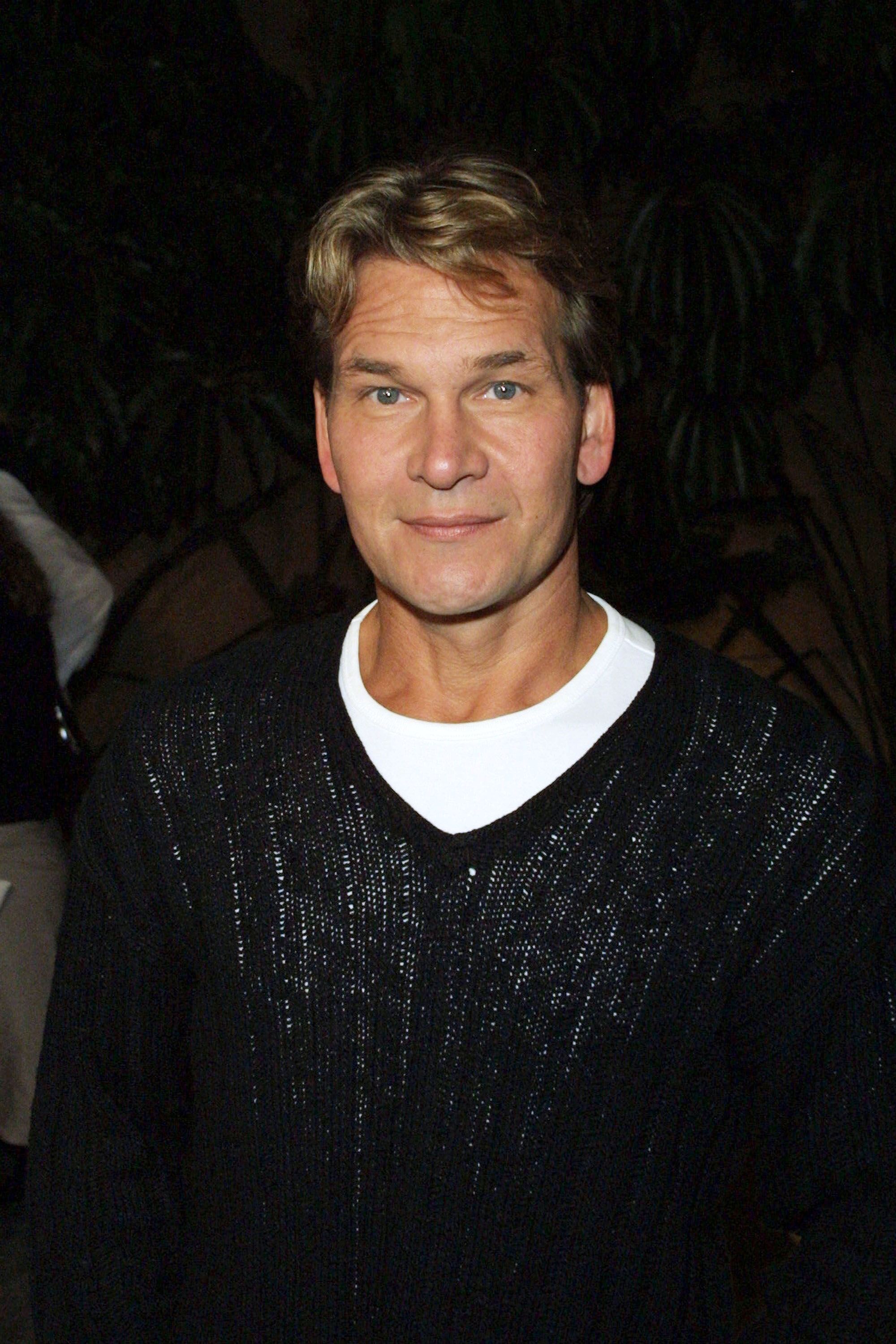 SWAYZE AS SAM WHEAT IN 'GHOST'
While Swayze's big break might have been from 'Dirty Dancing' his role in 'Ghost' actually earned him bigger recognition and accolades. He starred alongside the distinguished Demi Moore as Sam Wheat. Comedian Whoopi Goldberg was also featured in the movie.
Her role as Oda Mae Brown, a psychic, got her an Academy Award for Best Supporting Actress. The film performed well at the box office and was the highest grossing film in 1990. It earned over $505.7 million on a budget of $22 million.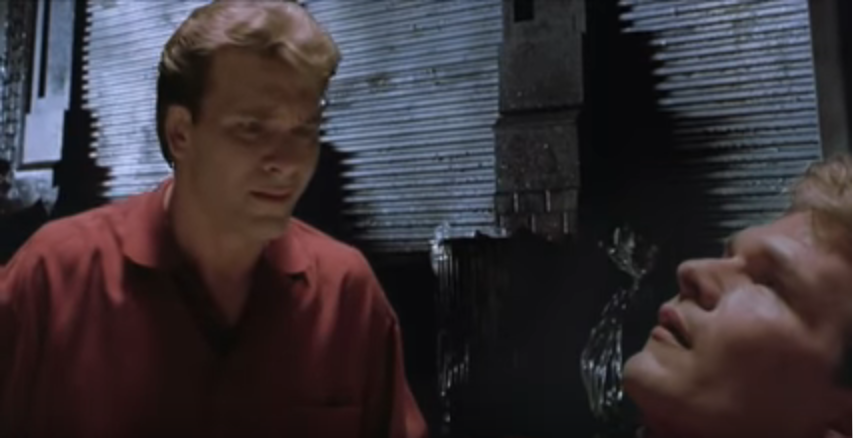 HOW SWAYZE BAGGED THE ROLE OF SAM WHEAT 
Almost everyone would agree that Swayze was the ideal man for the role of Sam Wheat in the 'Ghost.' However, it was revealed by the scriptwriter Bruce Joel Rubin that one of Swayze's interviews aided them in choosing him for the role.
He narrated that during the interview, Swayze burst into tears while he spoke about his father, and that showed the actor's emotional side. Swayze was deeply pained by the loss of his father in the early 1980s, and he was vulnerable enough to have expressed how he truly felt about it, even if it meant crying in front of the world.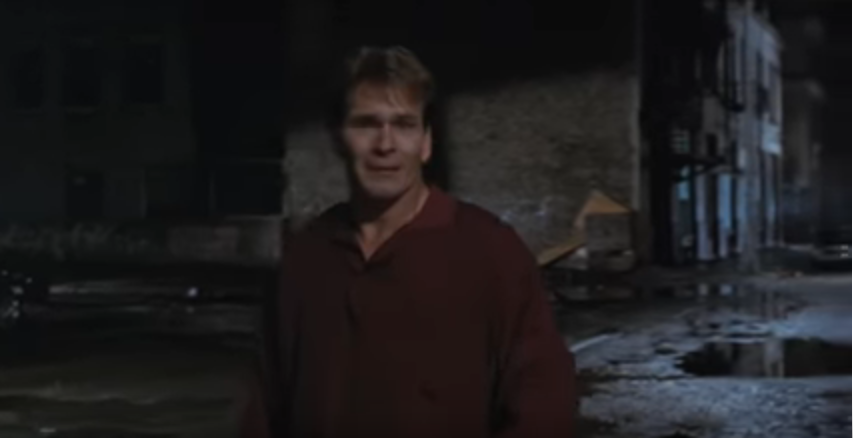 DANCE TRAINING
Swayze really loved dancing, and after he couldn't pursue his dream of participating in the Olympics as a gymnast, he focused on dancing. He relocated from Texas to get more dancing lessons. He enrolled in Harkness Ballet School and Joffrey Ballet School to concentrate on ballet. This worked out well for him when he had to be cast in 'Dirty Dancing.'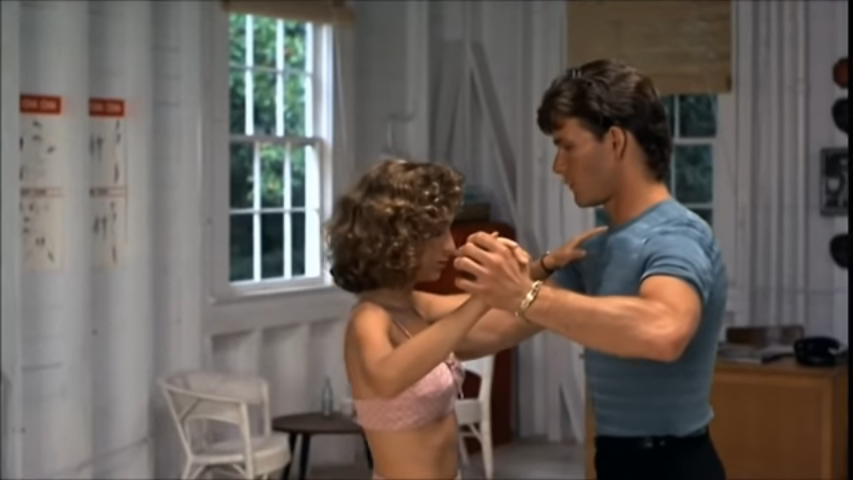 HOME SWEET HOME
Swayze and his wife settled and lived in a  3,000 square-foot on a 4.5-acre ranch in the San Fernando Valley. Whenever Swayze wanted to take a break from Hollywood, he opted to retreat to the ranch. The property had many features, such as a swimming pool, a horse corral, several outbuildings, and the gable-roofed house that had 4 bedrooms.
A couple of years after Swayze had passed away, his wife, Nieme, sold off the house for $2.9 million. This brought a shock to Swayze's family members who hoped to turn the ranch into a museum devoted to his life.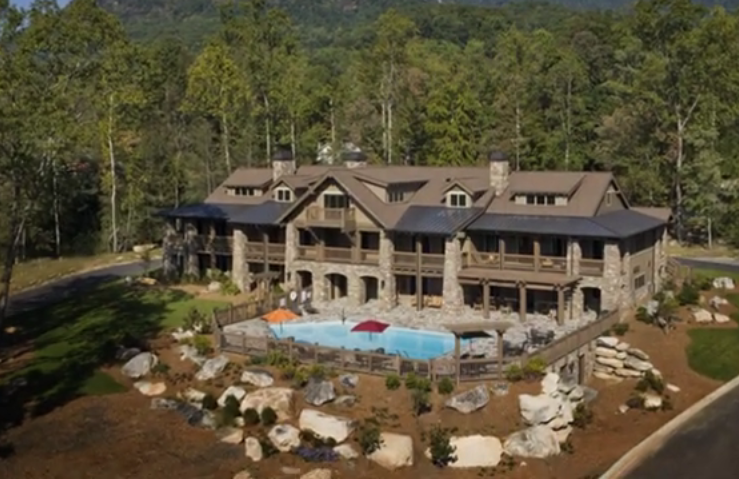 HOLLYWOOD WALK OF FAME STAR
In 1997, during Swayze's 45th birthday, he got his very own Hollywood Walk of Fame Star! Furthermore, on the same day, the 10th anniversary of 'Dirty Dancing' was celebrated. His star can be seen in front of the Johnny Grant Building close to the Hollywood Roosevelt Hotel. In that year, Swayze was awarded the 2,094th star specially assigned to exceptional icons in the entertainment industry.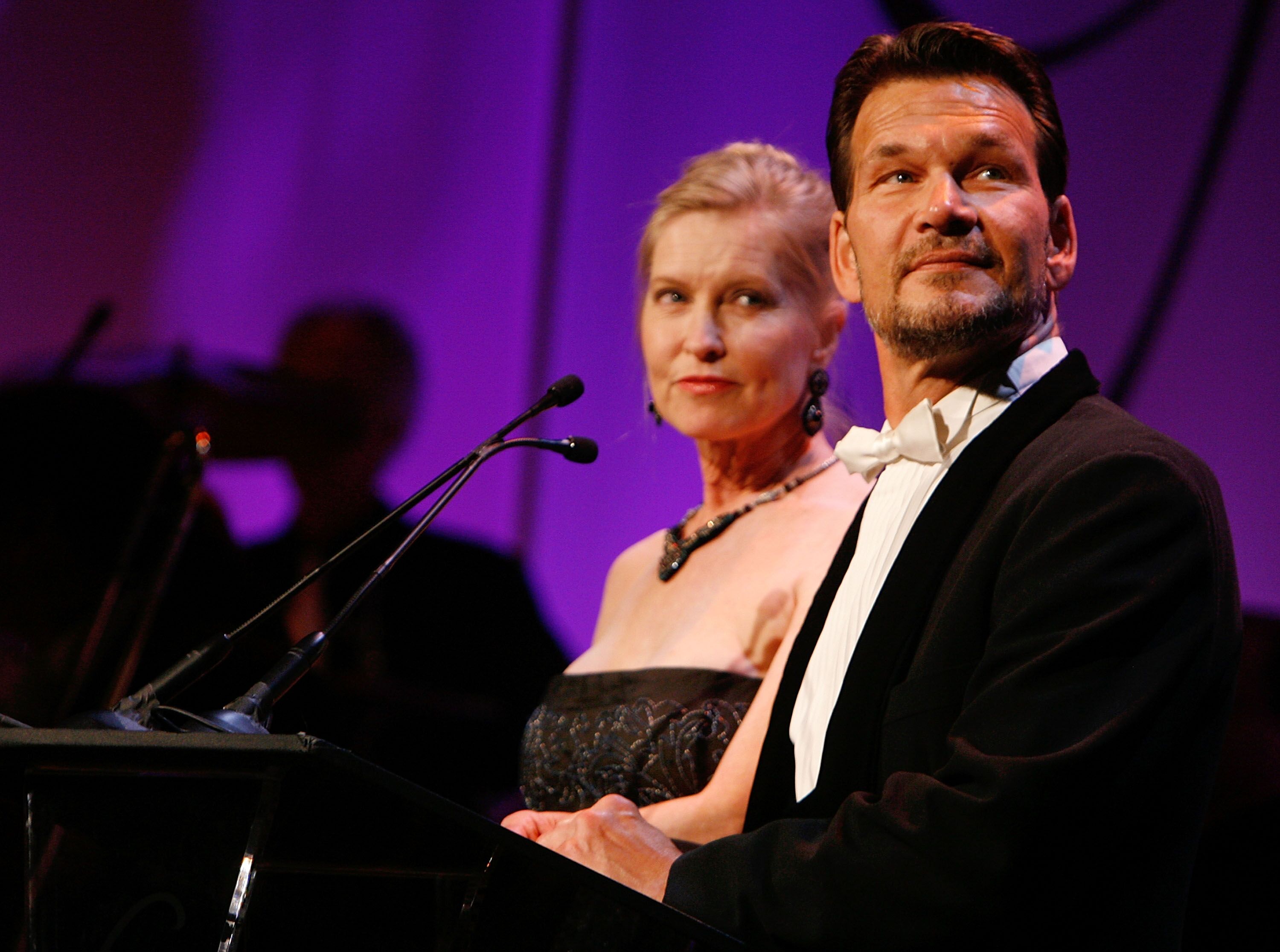 A SON IN THE PICTURE
It is widely known that Swayze and his wife never had kids together. They were married for 34 years but were unable to conceive. Swayze once stated in an interview that Niemi had suffered two miscarriages and was hoping to adopt a child. However, this never happened.
Intriguingly, 44-year-old Jason Whittle, a father of three children, made it known that Swayze was his biological father. He claimed that he was born out of a short dalliance with Bonnie Kay in the early 1970s, and was an accepted child. No one has been able to affirm his claims to date. However, he bears a huge resemblance with Swayze, which is too apparent to be ignored.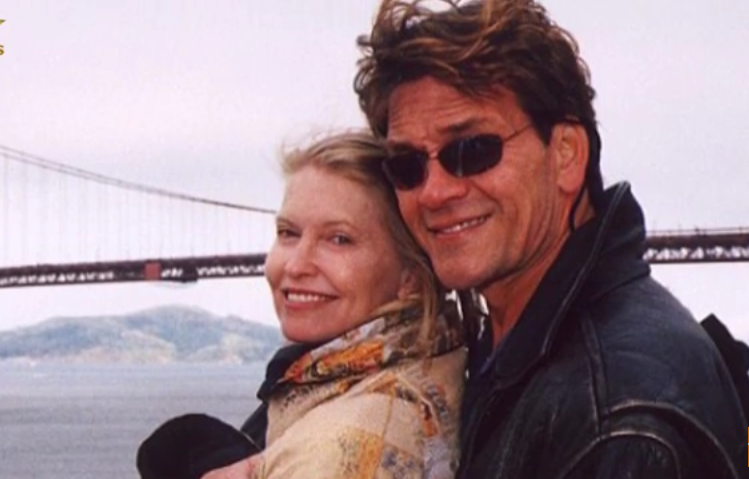 THE PLANE CRASH EXPERIENCE
In June 2000, Swayze was involved in a plane crash. Swayze was a certified pilot, and he often flew his 1978 Cessna plane around. During this particular occasion, he noticed that there was something wrong with his plane while flying, but he was able to pull off an emergency landing in Prescott Valley, Arizona. Luckily, he wasn't injured at all.
However, rumors erupted that he was drunk when the plane crashed and that he employed people around to help him clear away the bottles of beer in his aircraft. This accusation was never proven, so no allegation was held against him.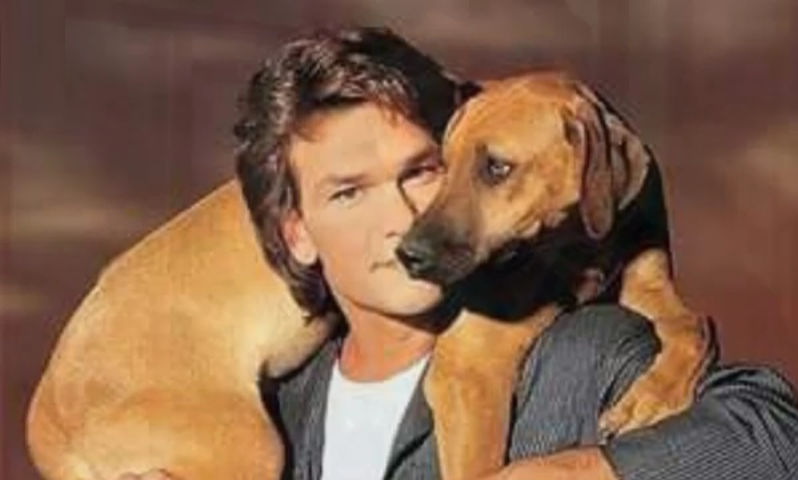 MEDICAL ISSUES
Apart from his leg injuries and alcohol addictions, Swayze endured another medical condition. In January 2008, Swayze was diagnosed with stage IV pancreatic cancer. In a bid to fight the disease, he went through chemotherapy and was given Vatalanib, an experimental drug at Stanford University Medical Center.
Niemi made it known that, despite her husband's positive outlook to life, when he found out that he had cancer, he said, "I'm a dead man." Sadly, Swayze gave up the ghost on September 14, 2009, 20 months after his diagnosis.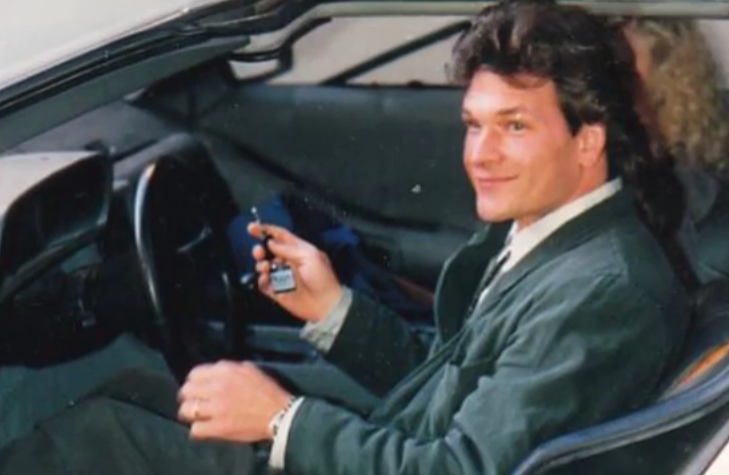 A LEGACY NEVER TO BE FORGOTTEN
Swayze might have passed away, but his legacy still lives on. His wife, Niemi released a memoir 'The Time of My Life' after his death which was co-authored by Swayze. Also, Niemi auctioned Swayze's epic movie memorabilia to aid the organization PanCAN, which was devoted to helping people with pancreatic cancer. Some of the items auctioned off included the leather jacket Swayze wore in 'Dirty Dancing' and a maroon colored shirt in 'Ghost.'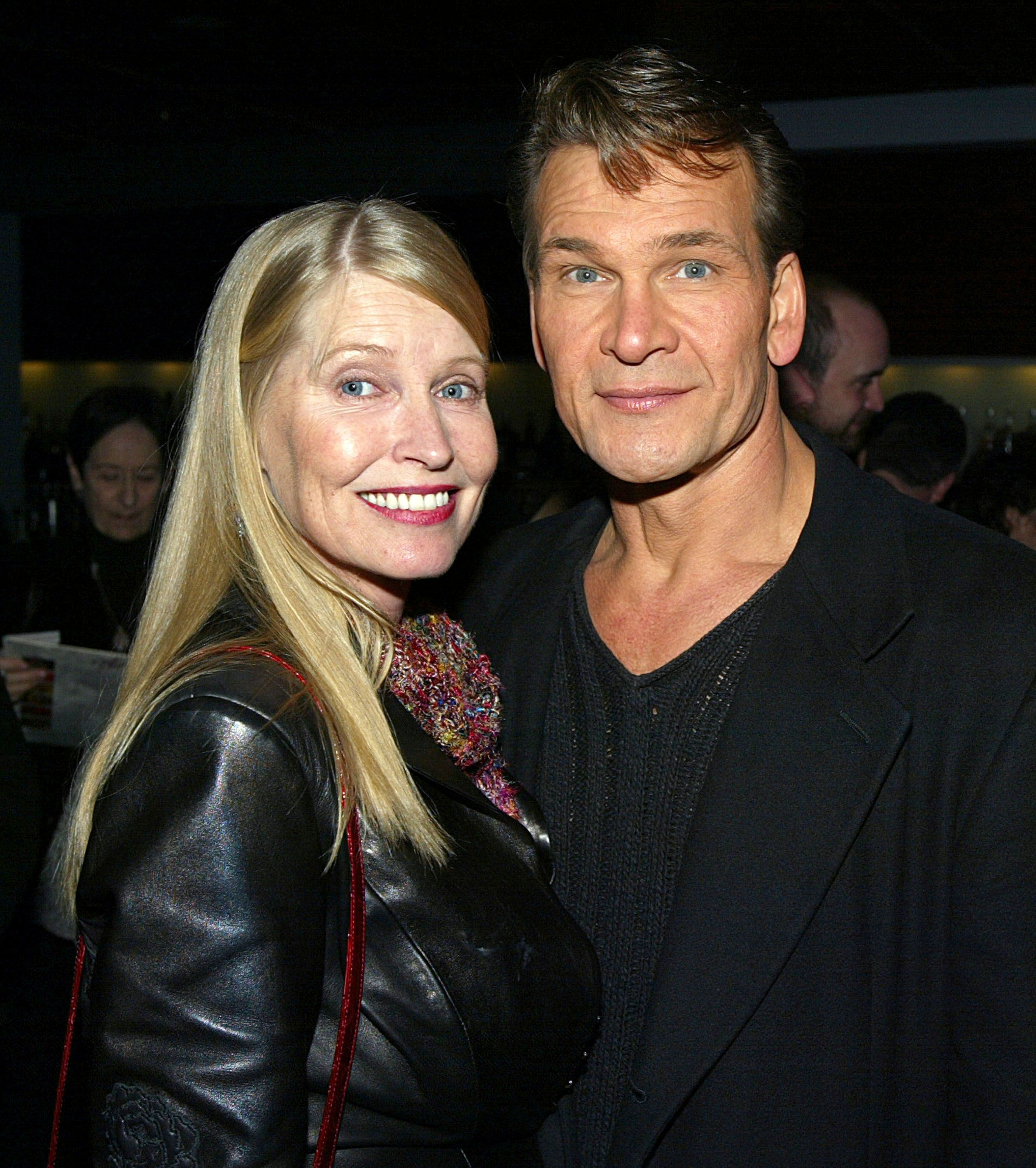 It is certain, Swayze's legacy will live on forever, and we will always cherish the memories he left behind in his movies. What do you think about Patrick Swayze's life? Which of his films do you like the most? Let us know your thoughts in the comment section. If you found this article inspiring, share it with your friends who are fans of Patrick Swayze. 
Source: REFINANCE GOLD
Get More Related Articles Here: