The Life-Long Princess: No-Nonsense Attitude Of Queen Elizabeth's Only Daughter
Princess Anne is the second child of Queen Elizabeth and the only daughter. She was born on August 15, 1950, and was the second in the line of succession to the throne, after Prince Charles. With the birth of her grandnephews, Prince Louis, and Archie Harrison Mountbatten-Windsor, Princess Anne is presently the fourteenth in line.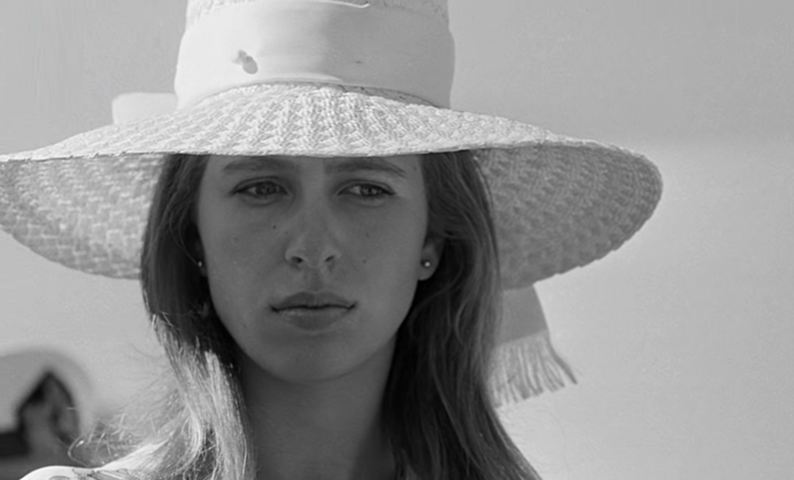 Anne got farther behind in succession as her brothers were born because of the Act of Settlement of 1701, which states that male offsprings come first in line to the throne. Unfortunately, the Succession to the Crown Act of 2013, which prohibits female heirs from being outstepped by male royals, only applies to royals born after October 28, 2011. Princess Anne is one of the most hardworking royals, and we are here to fill you up on all the things you need to know about this phenomenal woman!
SHE IS THE PRINCESS ROYAL
Princess Anne was given the title of a princess at birth as she is the daughter of a ruling monarch. Years later in 1987, the Queen bestowed on her the title of Princess Royal. This title will most likely go to Princess Charlotte after Prince William ascends the throne, but it is not perfunctory. Duncan Larcombe, a royal writer, clarified to Town & Country,
"It is a title that remains for life, so Princess Charlotte will have to wait at least until the death of the current Princess Royal."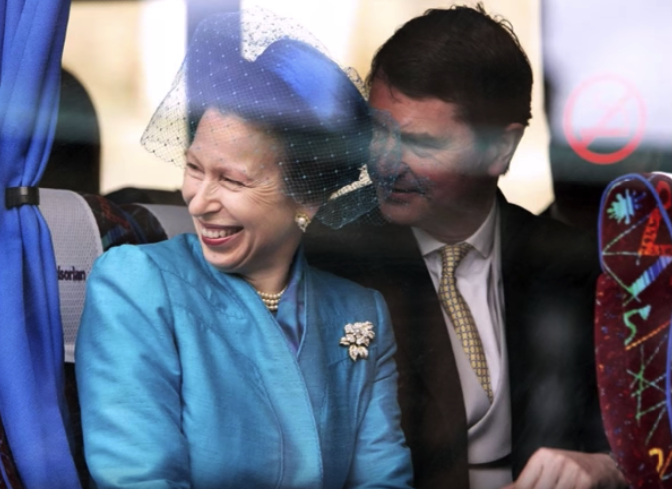 PRINCESS ANNE IS PRESENTLY MARRIED TO SIR TIMOTHY LAURENCE
Princess Anne got married to Sir Timothy Laurence in a simple wedding ceremony at a Presbyterian Church close to Balmoral in December 1992. Sir Laurence is a retired British naval officer and former attendant to the Queen. The Princess Royal was formerly married to Captain Mark Phillips, who was an Olympic equestrian and retired military officer.
Her marriage to Philips came to an end in April 1992 as a result of cheating scandals that plagued their marriage. Anne and Mark have two children, namely: Peter Phillips and Zara Tindall. Princess Anne is a grandmother to Savannah Phillips, Isla Phillips, Mia Tindall, and Lena Tindall.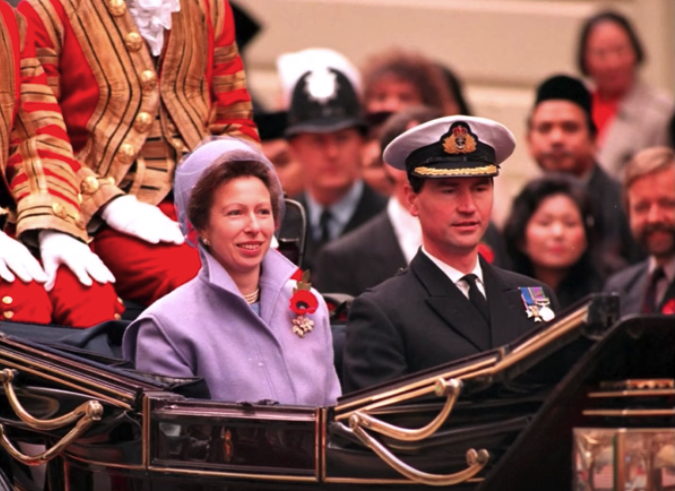 SHE WORKS FULL-TIME AS A ROYAL
Princess Anne started a civic life at the age of 18, and until today, she still works as a royal. She has involvement in over 300 various charity management. Last year, she spent close to 180 days on royal assignments, which made her the most engaged royal family member. Also in 2017, Princess Anne attended a total of 455 events at home and participated in 85 engagements abroad, summing up to a total of 540 appearances in all.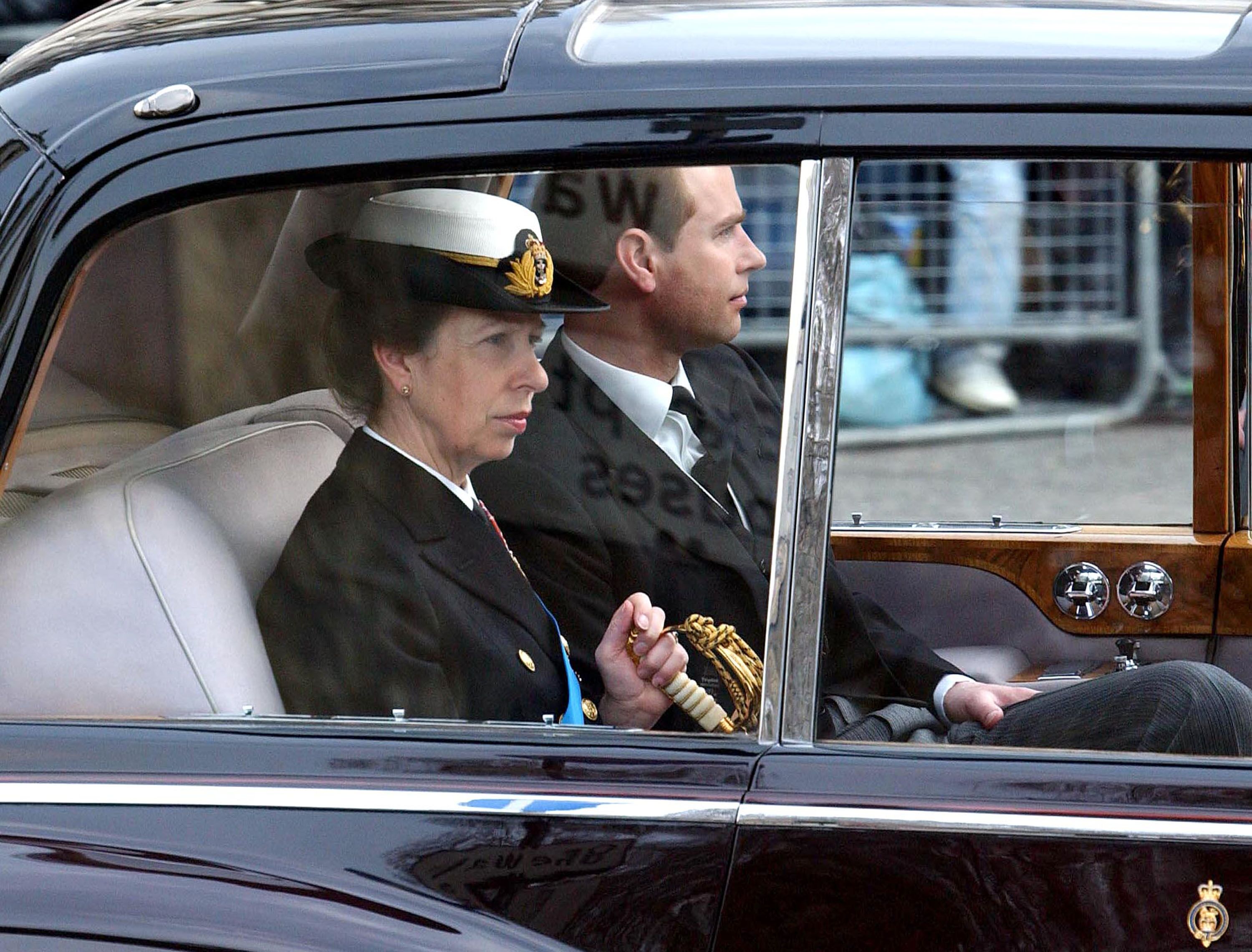 SHE IS AN ENTHUSIASTIC HORSEMAN, JUST LIKE HER MUM
She is an intense lover of horses. In 1976, she partook in the Olympic Games as she rode one of her mother's horses. She is currently the head of the British Olympic Association and also a member of the International Olympic Committee. The royal family's
website
states that
"The Princess also competed in multiple European Three-Day Event Championships, winning a gold medal in the 1971 individual discipline and silver in both the individual and team disciplines in 1975."
Her father once said fondly of her liking to horses,
"If it doesn't fart or eat hay, she isn't interested."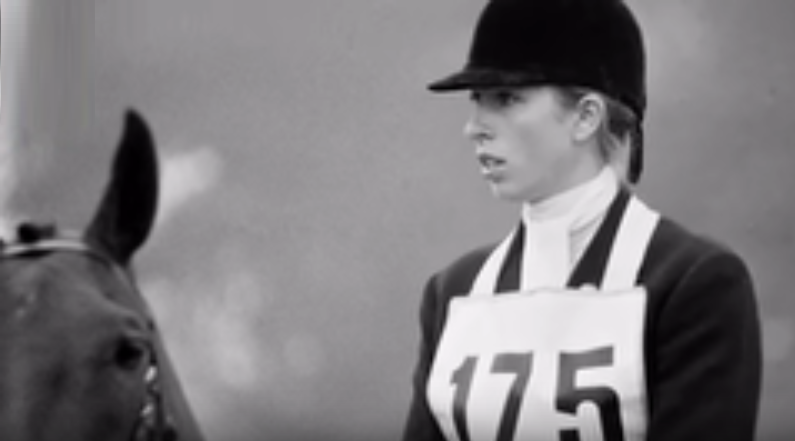 SHE ONCE THWARTED A KIDNAPPING SCHEME
A mentally unstable man named Ian Ball concocted a plan to abduct Princess Anne in 1974. 26-year-old Ian wanted to get a ransom of £2 million pounds, But of course, the Princess was not having any of it as she was not to be tampered with. As reported by
BBC
, the Princess said:
"It was all so infuriating; I kept saying I didn't want to get out of the car, and I was not going to get out of the car. I nearly lost my temper with him, but I knew that if I did, I should hit him and he would shoot me".
The Police later captured Ian Ball. The then-Prime Minister Harold Wilson commended Anne in government papers. He said that she acted as someone with "quite extraordinary courage and presence of mind," under the circumstances.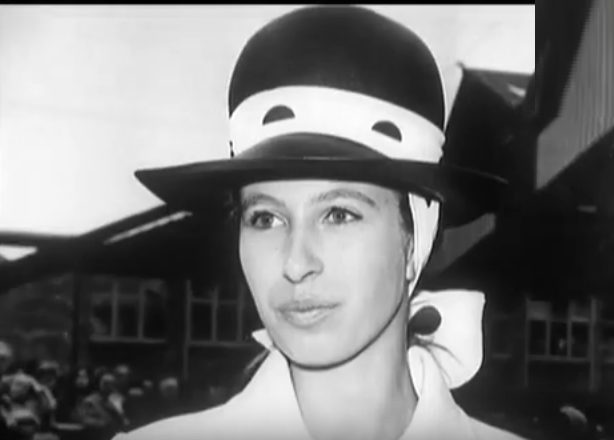 PRINCESS ANNE IS CLOSE TO HER MOTHER, QUEEN ELIZABETH THAN MOST THINK
Princess Anne was given birth to a year after her brother Prince Charles, and they both shared the same experiences of childhood as they were close in age. Given the fact that Anne is the only girl of Queen Elizabeth II, many have wondered what kind of relationship she has with her mother.
The Queen was a very busy woman as a result of her position; therefore, Prince Charles and Princess Anne were majorly taken care of by nannies.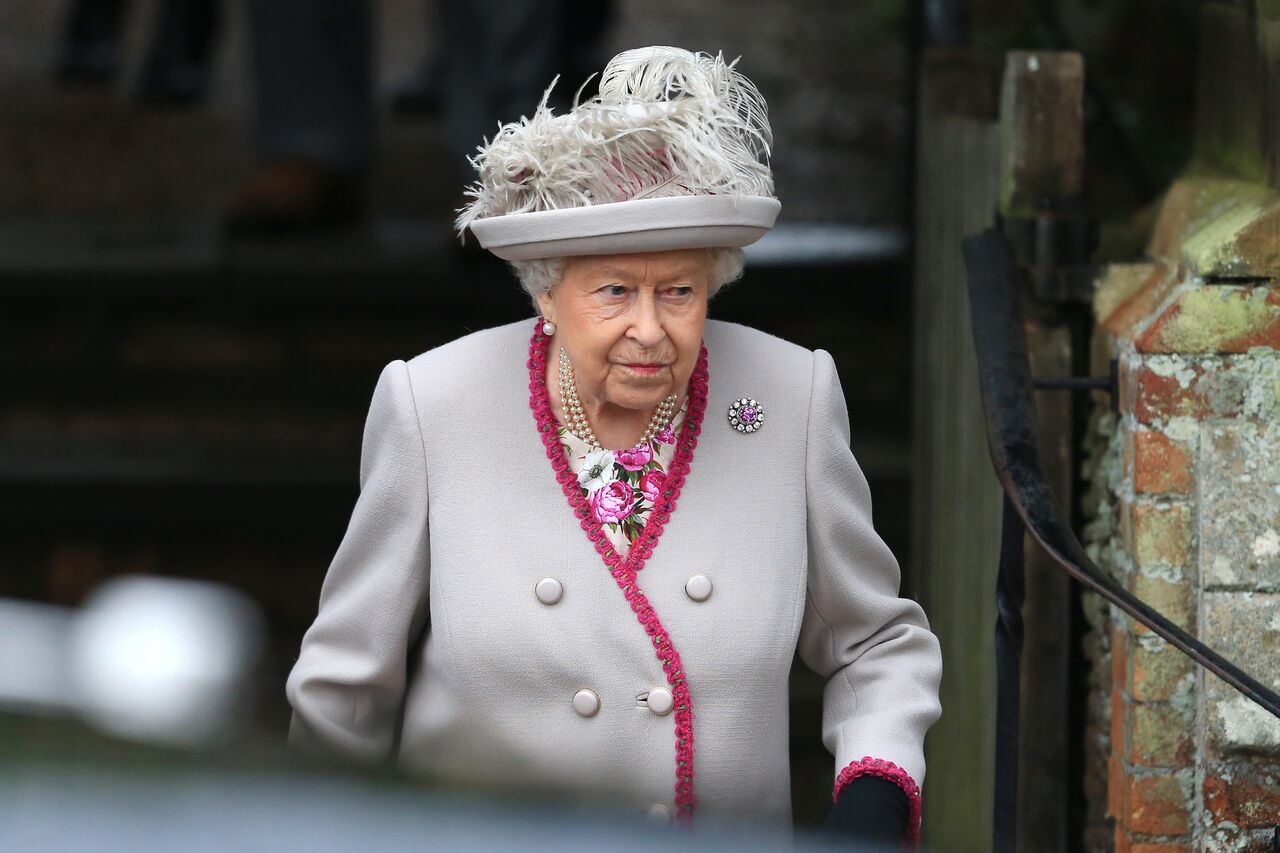 This made Prince Charles grow up to be closer to nannies and his grandmother. Surprisingly, Princess Anne didn't follow the same path as she grew up to be very close to her mother.
She is a very understanding daughter, so she knew that the Queen had restraints when it came to how she spent her time. Princess Royal once publicly countered the falsehood that Queen Elizabeth was uninvolved in her kids' lives.
The Princess said during an interview,
"I simply don't believe there is any evidence whatsoever to suggest that she wasn't caring. I don't believe any of us for a second thought she didn't care for us in exactly the same way as any other mother did."
To bolster this, historian Robert Lacey
said
that Lord Mountbatten — Prince Philip's uncle — also confirms that the Queen caters for and loves her children. Lord Mountbatten had said once before that the Monarch's most enjoyed day was 'Mabel's night off' — the night off of her children's nanny.
"When nanny Mabel was off duty, Elizabeth could kneel beside the bath, bathe her babies, read to them and put them to bed herself."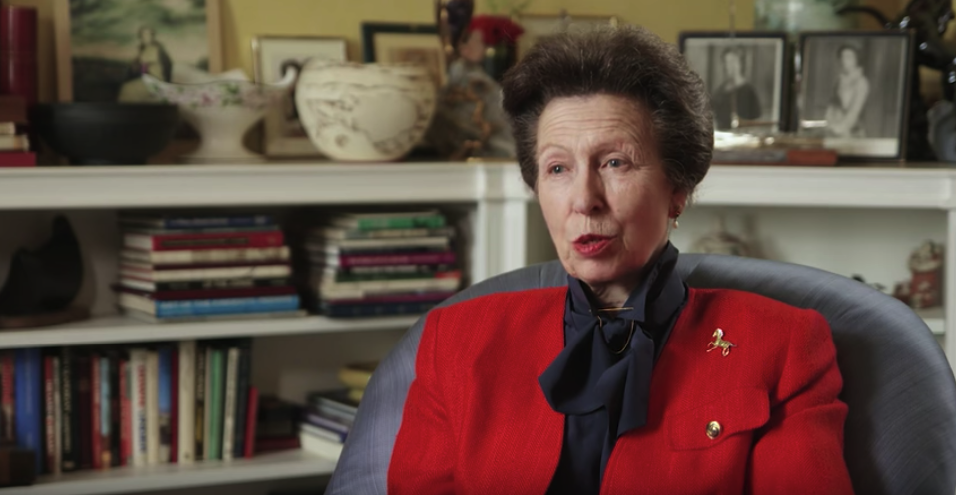 Anne's love for horses is another thing she and her mother bonds on. According to Lacey, their appreciation of horses made them have a special relationship. Later on, as Princess Anne grew up, she and her mother would talk about fashion and clothes.
Queen Elizabeth is also very proud of her only daughter as she works the hardest amongst the royal family. Only this year, she has been to almost twice the engagements Kate Middleton, and Meghan Markle has been to, combined.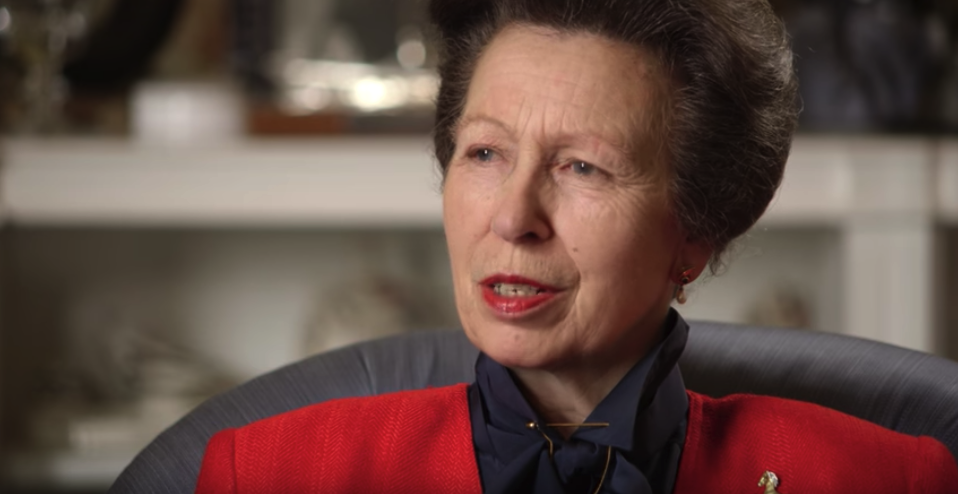 Princess Anne is a remarkable woman as she has lots of accomplishments. Although she is not as talked about as other members of the British Royal family, it's hard to deny her importance. She is also a great daughter to the Queen!  What do you love most about the Princess? Which of the facts above did you not know? Share with us in the comment section and if you enjoyed this article, share with your friends.
Sources: Town & Country, Latin Times, BBC, Royal Website
Get Excited With More Fascinating Royal Articles Here: