Famous Royal Balcony Kiss Tradition Is A Result Of Prince Charles's Outrageous Wedding Mishap
The royal family are no strangers to tradition - in fact, rules and traditions are one of the important things that separate royalty from commoners. Although many royal traditions have been around for generations, some of them, surprisingly, are more modern. And you'd be surprised to find out that one of these includes the iconic royal wedding balcony kiss!
To us, it's one of the most romantic gestures that a newlywed royal couple shares with us, and has become one of the most anticipated moments at the wedding ceremony. However, the real story behind it? Not too cute. Find out which royal couple started the now-iconic tradition, and what exactly made it happen!
Who decided to greet onlookers from the balcony?
#QueenVictoria's needs for more space in Buckingham Palace for accommodation & entertaining led to the development of a new wing, including the, now famous, central balcony on the new main façade, at Prince Albert's suggestion. #VictoriasPalace https://t.co/UcTUP0cH51 pic.twitter.com/rMmJM3158R

— RoyalCollectionTrust (@RCT) May 13, 2019
First things first - who made the decision to go to the balcony and greet wellwishers? Well, according to Britain Magazine, the first royal appearance from the Buckingham Palace balcony was made in 1840 by Queen Victoria, during her wedding to Prince Albert. Before using it as a way to put on a romantic kiss for the public to see, the balcony was initially used as a way for the Royals to greet the masses.
Town & Country reported that the Royals decided to use the balcony once again after Princess Victoria's, Queen Elizabeth's daughter, wedding in 1858. And it was after this moment that the balcony had become an infamous royal tradition and a standard protocol for royal couples. But, up until then, no kisses were actually made - and we can thank Prince Charles and Princess Diana for spicing things up! This means that it took the royal family a whole 141 years after their first public appearance to start serving the public with post-nuptial kisses on the royal balcony.
When exactly did the first royal wedding balcony kiss happen?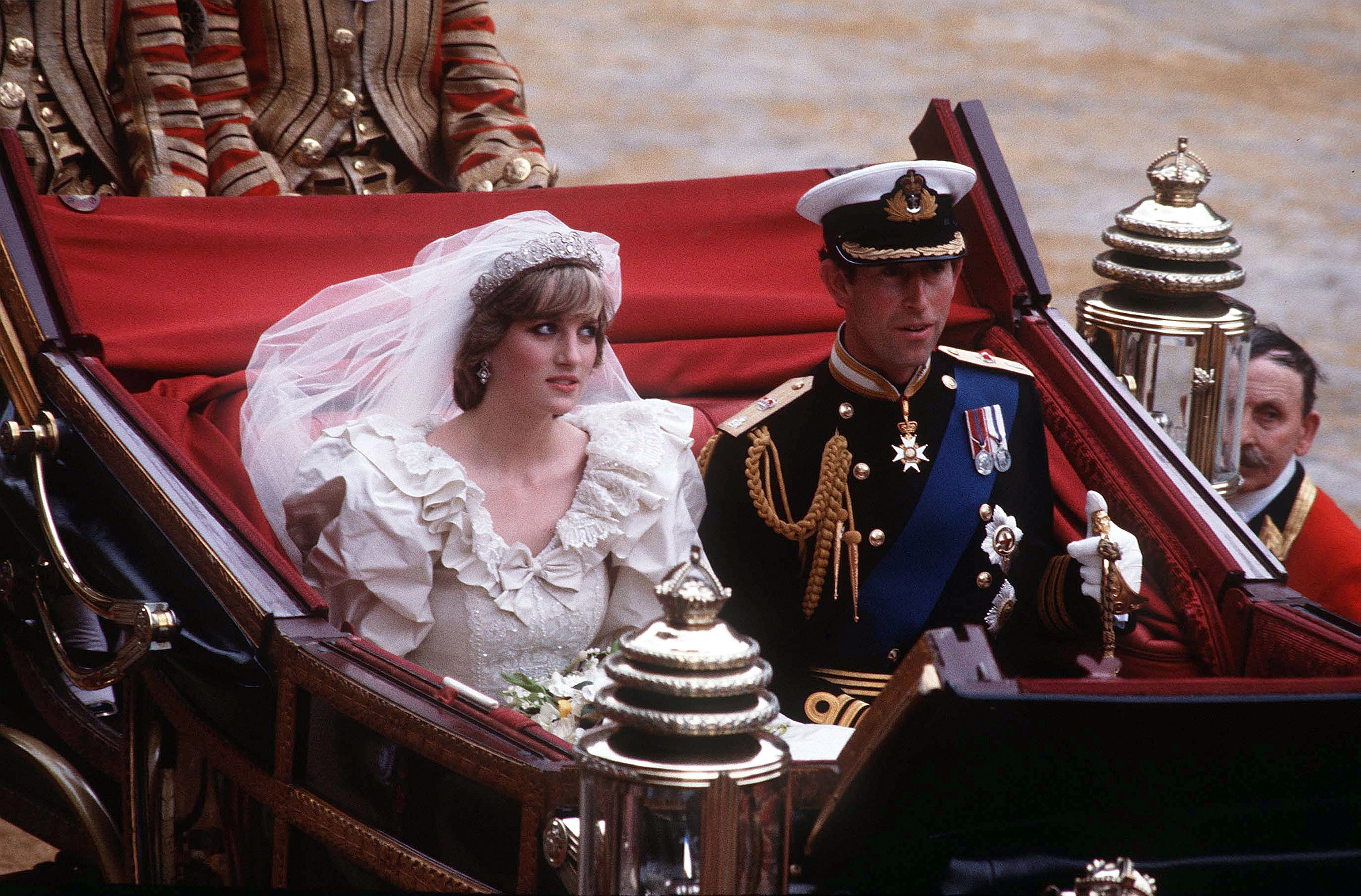 It's one of the things we look forward to the most when it comes to a royal wedding, so it's hard to imagine that the tradition has only become one recently. Prince Charles and Princess Diana were the first couple to share the iconic kiss on their wedding day. Before that moment, public displays of affection weren't necessarily displayed by newlyweds. Instead, they would simply stand and wave to the crowd, in front of their loving fans.
Funny enough, the kiss was just a single incident that somehow turned into a tradition. Royal fans and onlookers expected couples afterward, such as Prince Andrew and Sarah Ferguson, along with Prince William and Kate Middleton, to follow suit and share the same kiss and in the same place on their big day.
In fact, the tradition has become such a big deal that fans started to panic after finding out that Prince Harry and Meghan Markle won't be sharing the same iconic kiss. It's not that the couple didn't want to - they simply couldn't do so because they didn't get married in Buckingham Palace, leaving them of the infamous balcony where royal newlyweds would display their affection. The two switched things up again by sharing a kiss in the church doorway, in the spirit of the beloved tradition.
The actual sad truth behind the balcony kiss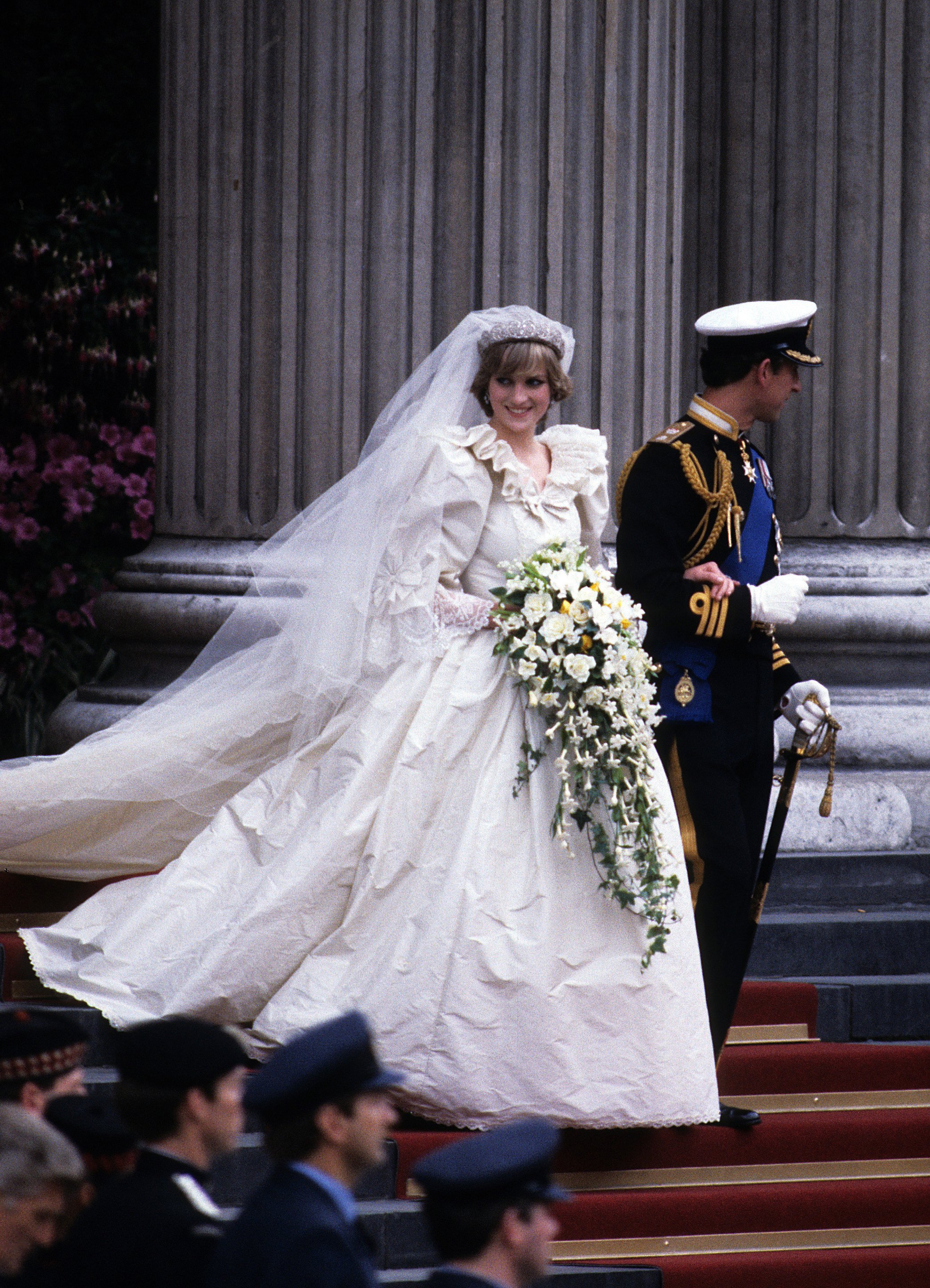 One of the most looked-forward-to moments at a wedding is the kiss at the altar, which supposedly seals the newlywed's wedding vows. However, despite being one of the most - if not THE most - important moments, Prince Charles, well, seemingly forgot to do so. Some people automatically made the connection that this predicted a difficult marriage and a messy split. 
Whilst others believed this happened simply due to stage fright. Which, of course, isn't unreasonable to think since 3,500 people attended Diana's and Charles' wedding, with millions more tuning in to watch it live on television. So, this is how the balcony kiss was born: Charles was making up for the missed kiss at the altar.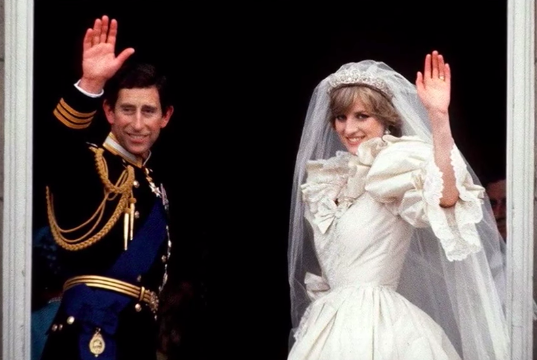 And it seems like this wasn't the only red flag of their union. According to recent reports, the princess was having doubts about getting married to Charles - even during the morning of the wedding! In fact, Diana was considering calling the whole thing off, as she discovered a suspicious wedding gift from Camilla Parker Bowles (whom, which we all know now, Charles later married). Bowles had given Charles a pair of cufflinks, engraved with two intertwined C's.
The public was absolutely thrilled with Princess Diana's and Prince Charles' balcony smooch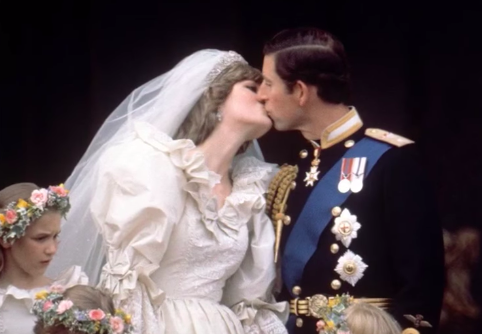 Disregarding the red flags before the wedding, and all the drama and heartbreak the couple went through afterward, the public was very obviously overjoyed with seeing Prince Charles and Princess Diana share that intimate kiss with everybody on the balcony. And, the kiss wasn't the only thing that grabbed everyone's attention. Every single detail of the wedding ceremony was absolutely breathtaking and gorgeous.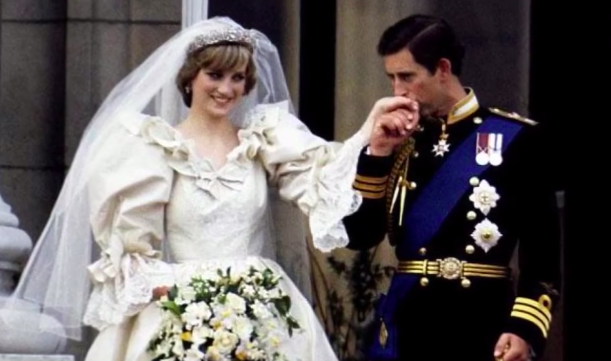 Starting with Diana's dress, which was covered in 10,000 pearls, plus her wedding ring which was a 12-carat sapphire, surrounded with 14 solitaire diamonds, everything about their big day screamed luxury. And with all the guests at the reception, the ceremony served 30 wedding cakes in order to feed every mouth! The official cake was a towering fruit cake, which was baked by David Avery, the Royal Naval cooking school head baker. Needless to say, with all the glamour, extravagancy, and all the detail put into their wedding ceremony, Prince Charles' and Princess Diana's wedding remains one of the most infamous and iconic days in the royal family history.
Princess Diana's wedding dress was made of silk and antique lace, covered in 10,000 hand-sewn pearls, and featured a 25-foot train. It remains one of the most copied dresses in history. ❤️ #HappyBirthdayDiana pic.twitter.com/q40voWI0M8

— OMGFacts (@OMGFacts) July 1, 2019
What started off as an embarrassing mistake, ended up turning into a loving and meaningful tradition of every royal wedding. And while some like things big and flashy - like Charles and Diana with their grandiose wedding - others prefer a more subtle ceremony. Out of all the royal couples, who's wedding ceremony was your favorite? We'd love to hear your thoughts! Make sure you comment below and stay tuned for more exciting updates on your favorite royal family.
Sources: CheatSheet, EliteDaily
Related: