Mysterious Personalities Of Princess Diana's Sisters
With all the talk about our beloved People's Princess, the late Diana, many have forgotten about the rest of her family. And with the gorgeous photo the Duke and Duchess of Sussex have blessed us with from Archie's baptism, it looks like the spotlight has shifted towards Princess Diana's sisters - Lady Sarah McCorquodale and Lady Jane Fellowes. Now, royal fans have begun to question the nature of the prince's relationship with the Spencers.
THE SPENCER SISTERS: WHERE THEY DISAPPEARED AFTER DIANA'S TRAGIC DEATH
We had no idea Prince Charles dated one of Princess Diana's sisters before her 😱 pic.twitter.com/tAT4u2oZNv

— Harper's Bazaar (@harpersbazaarus) November 10, 2017
Ever since their dear sister tragically passed away, the two have retreated from public life and have avoided the spotlight. But, this isn't the first time that both Sarah and Jane have been a part of a major milestone in their nephew's life. In fact, we saw them back in May 2018, during Prince Harry's and Meghan Markle's wedding. Before the big day, the Palace released an official statement regarding the sisters' participation in the wedding ceremony:
"In addition to having the support of The Queen, his father The Prince of Wales, and his brother Prince William as Best Man, Prince Harry is also keen to involve his mother's family in his wedding.

All three siblings of Diana, Princess of Wales will be in attendance and Lady Jane Fellowes will give the reading. Prince Harry and Ms. Markle both feel honoured that Lady Jane will be representing her family and helping to celebrate the memory of the late Princess on the wedding day."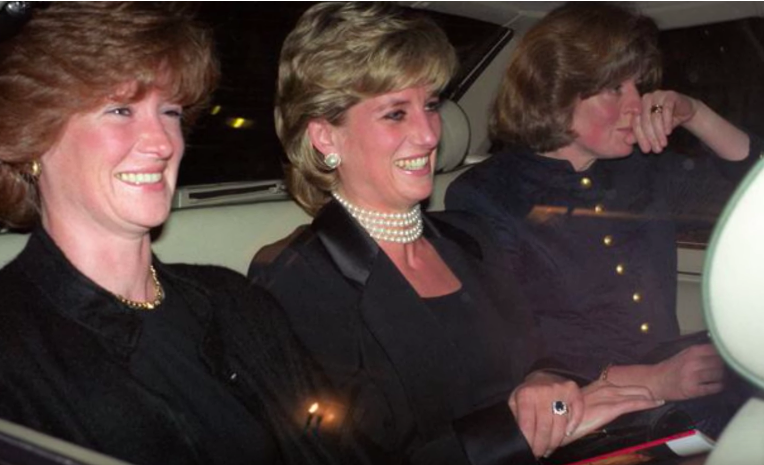 The last time Lady Jane was in the spotlight, was during her sister's funeral in 1997, so it's been over two decades since Jane has spoken to the public and made an official appearance. And although their current involvement might come as a surprise to us, for the royals, it was well expected.
In fact, Prince Harry has actually maintained a close relationship with both of his aunts and has even worked with Lady Jane on charity work. An unknown source told Vanity Fair: "Harry has always kept in close touch with the Spencers and they have all received invitations. Harry gets on well with his aunts and uncle and they have met Meghan."
ABOUT LADY JANE FELLOWES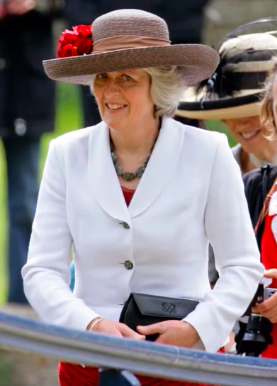 Ever since her sister Diana passed away, Jane has rarely made public appearances or spoken to the media. Earl and Lady Sarah Spencer shared that it was, in fact, Jane who told them about Princess Diana's tragic death. Both of them recalled the events of that horrible morning in 1997, in a BBC documentary.
After bringing back her sister's body after the accident along with her sister, Lady Sarah, and Diana's ex-husband, Prince Charles, Jane read a poem written by Henry Van Dyke Jr at her funeral. Even though Jane has been depicted as the "least assertive" amongst her sibling in Bradford's biography, and didn't necessarily have a close relationship to Diana until they became adults, she had a strong connection to the royal family regardless.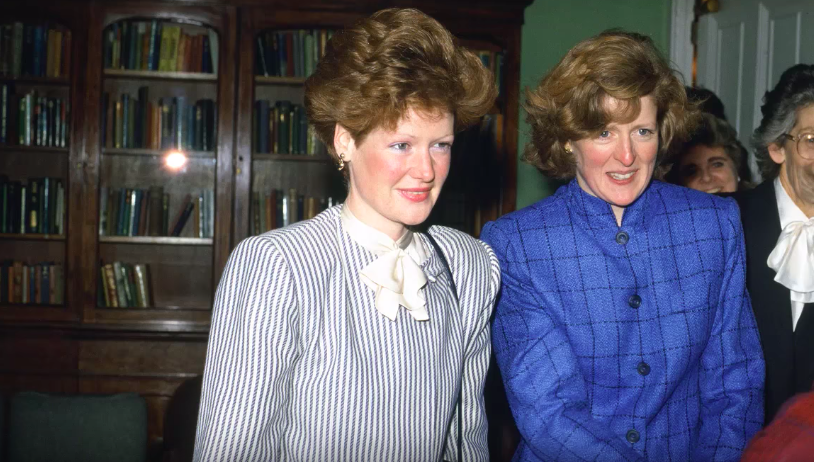 Lady Jane's surprising connection to the royals began through her husband, Robert Fellowes. From 1990 to 1999, Robert acted as Private Secretary to the Queen. The responsibility he had was a pretty large one since he was essentially the main channel of communication between the monarch and the government.
On top of that, Fellowes was in charge of overseeing Queen Elizabeth's program and correspondence. Some royal biographers have suggested that Jane was put in a difficult position with Charles and Diana's divorce since she was both Diana's sister and Fellowes' wife at the same time. Once Robert Fellowes was appointed a Baron and inducted into the House of Lords, Lady Jane was also granted the official title as Baroness.
Since Diana's funeral, Lady Jane has only spoken to the media one time in 2013. The Baroness talked about her experience in the charity that she and Prince Harry are both involved with and working on together.
ABOUT LADY SARAH MCCORQUODALE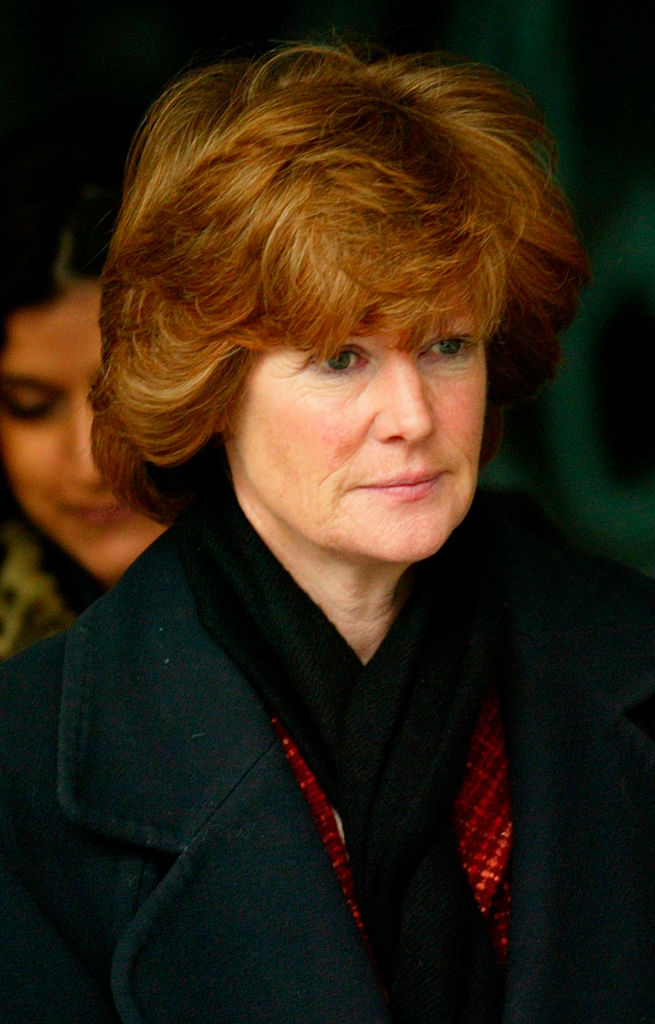 Amongst all four of the Spencer children, Lady Sarah is the oldest and is also reported to be the most clever. In Bradford's biography, Sarah was described as being "hero-worshipped" by Diana. She was very close to the princess as well, and was the one that actually introduced her to Prince Charles!
Interestingly enough, Lady Sarah and Prince Charles had previously dated in 1977 but approved of her relationship with the prince regardless. Sarah reportedly said shortly after her sister's engagement in 1981, "I introduced them, I'm cupid."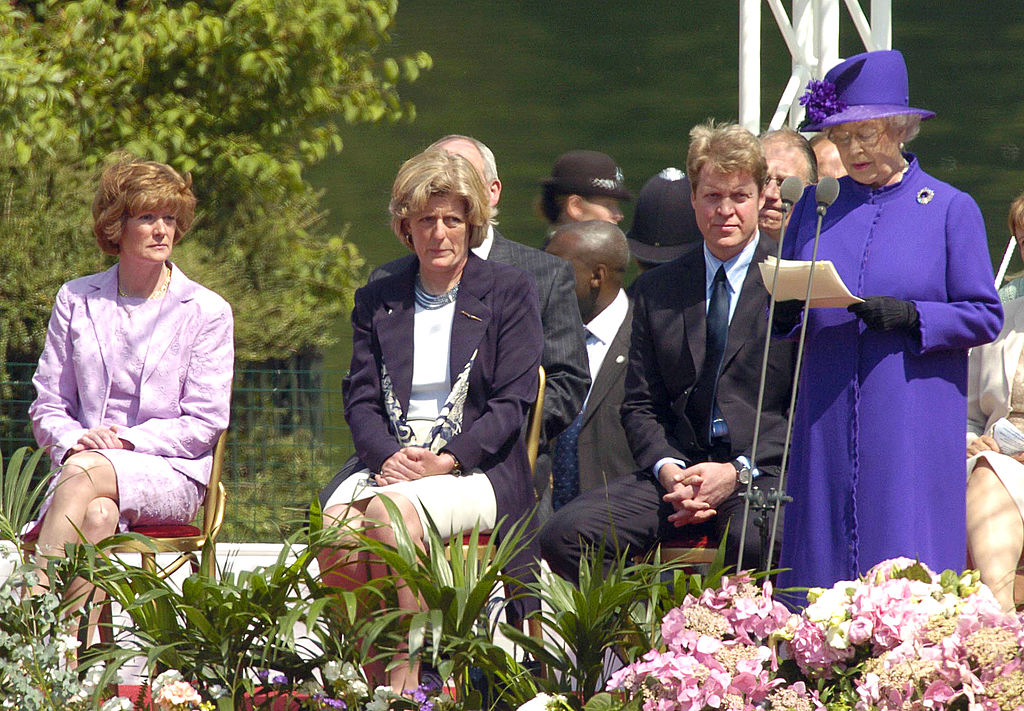 Just like Lady Jane, Lady Sarah was also present to collect her sister's body from Paris. Diana's sister recalls "feeling nothing but shock" between the princess' death and the funeral. After the funeral, where Jane recited a poem to the public, she became the president of the Diana Memorial Fund, raising over £112 million for multiple charities in the 15 years after her passing.
In recent years, Sarah has maintained a close relationship with both of her nephews, William and Harry. She was seen accompanying Prince William to a number of different charity events in Lincolnshire, stayed by his side during his nanny's funeral in 2012, and even watched him marry Kate Middleton in 2011. 
PRINCE HARRY'S CLOSE RELATIONSHIP WITH THE SPENCERS
With Archie's recent christening, Harry showed how close he really is with Lady Jane and Lady Sarah. The two sisters held a prime position in Baby Sussex' official christening portraits, which says a lot about the nature of their relationship to their nephew. And whoever keeps up with the royals, didn't find their prominence in the photos surprising whatsoever.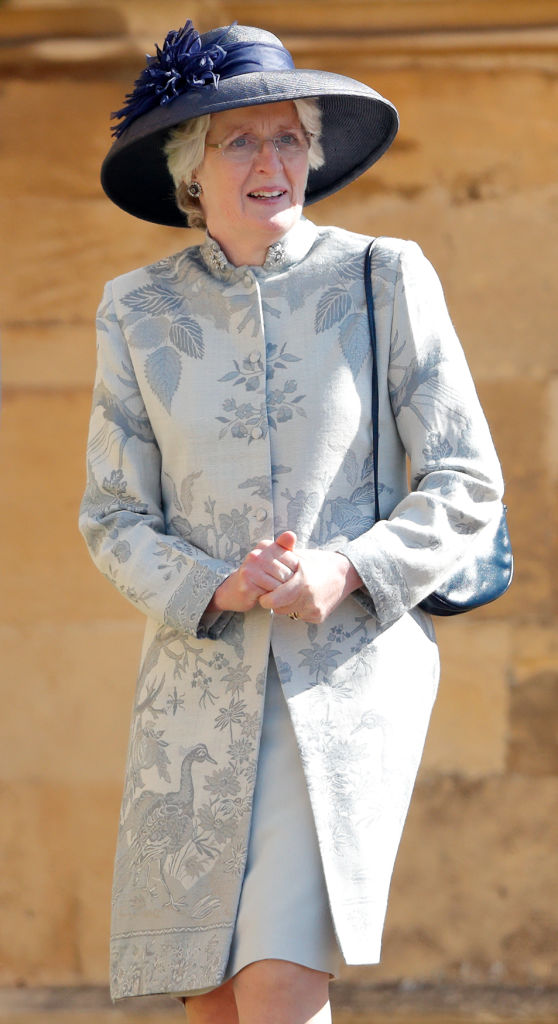 The Telegraph reported that Lady Jane Fellowes was one of the very first people to visit the Duke and Duchess after Archie's birth - even before his brother, Prince Harry, and his wife, Kate Middleton. The prince's aunts were also named in the official birth announcement released from Buckingham Palace:
"The Queen, The Duke of Edinburgh, The Prince of Wales, The Duchess of Cornwall, The Duke and Duchess of Cambridge, Lady Jane Fellowes, Lady Sarah McCorquodale and Earl Spencer have been informed and are delighted with the news."
IS THERE DISTANCE BETWEEN THEM AND PRINCE WILLIAM?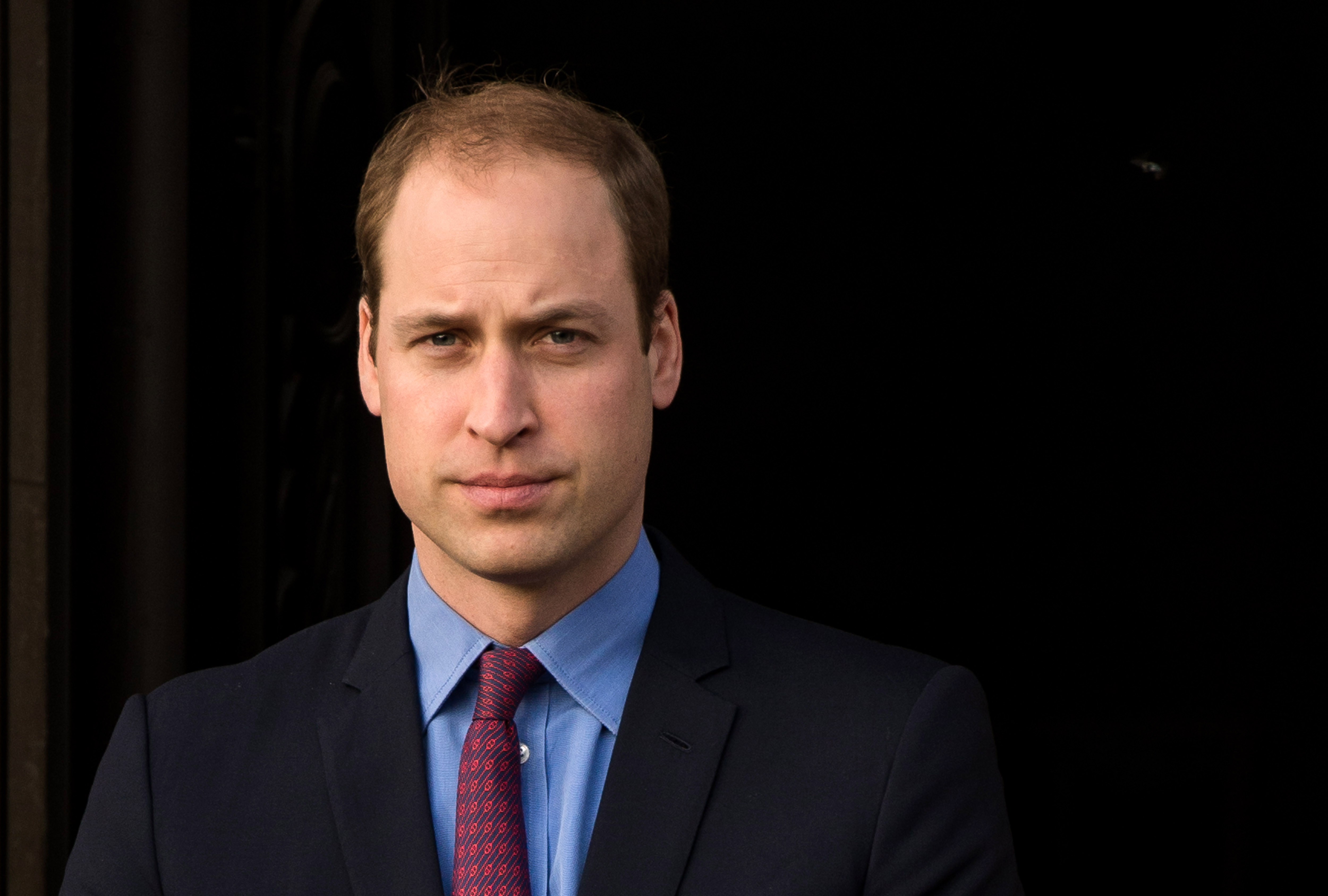 Although Prince Harry's close relationship with his aunt in evident, royal fans have started to assume that William doesn't share the same relationship with his late mother's sisters. According to former professor Gwendolyn Hendrix McGregor Scherer, a former professor, there isn't any bad blood between the future King and Diana's siblings. 
The reason for their slightly distant relationship might simply be due to different temperaments and personalities. Scherer said,
"Harry is so like his mother, outgoing, gregarious, enjoys humor. Harry may have felt more of a connection or felt he needed that connection to his mother's family more than Will."
Another royal fan chimed in, however, with a completely different opinion. The unnamed fan believes that both of the brothers are equally close to the Spencers. And this is certainly believable since they served as godparents to William's and Kate's children.
Like always, it's impossible to find out the truth - but from what we've seen, it certainly does look like Diana's sisters have made an effort to keep a close relationship with their late sister's sons. What do you guys think? Comment your thoughts below! And stay tuned for more updates about the Royals.
Sources: Town & Country Mag, PEOPLE, HELLO!, IB Times
Related: