The Influence Of Time And Destiny Upon The Members Of The Royal Family
For as long as we can remember, the British Royal family has existed. While we might not know exactly how they came to be, we have sure witnessed them evolve over the years. The British Royal family has transitioned from an era of cousins marrying each other to a time where royals can now freely marry a commoner. Some traditions have gone extinct, while new ones have been created.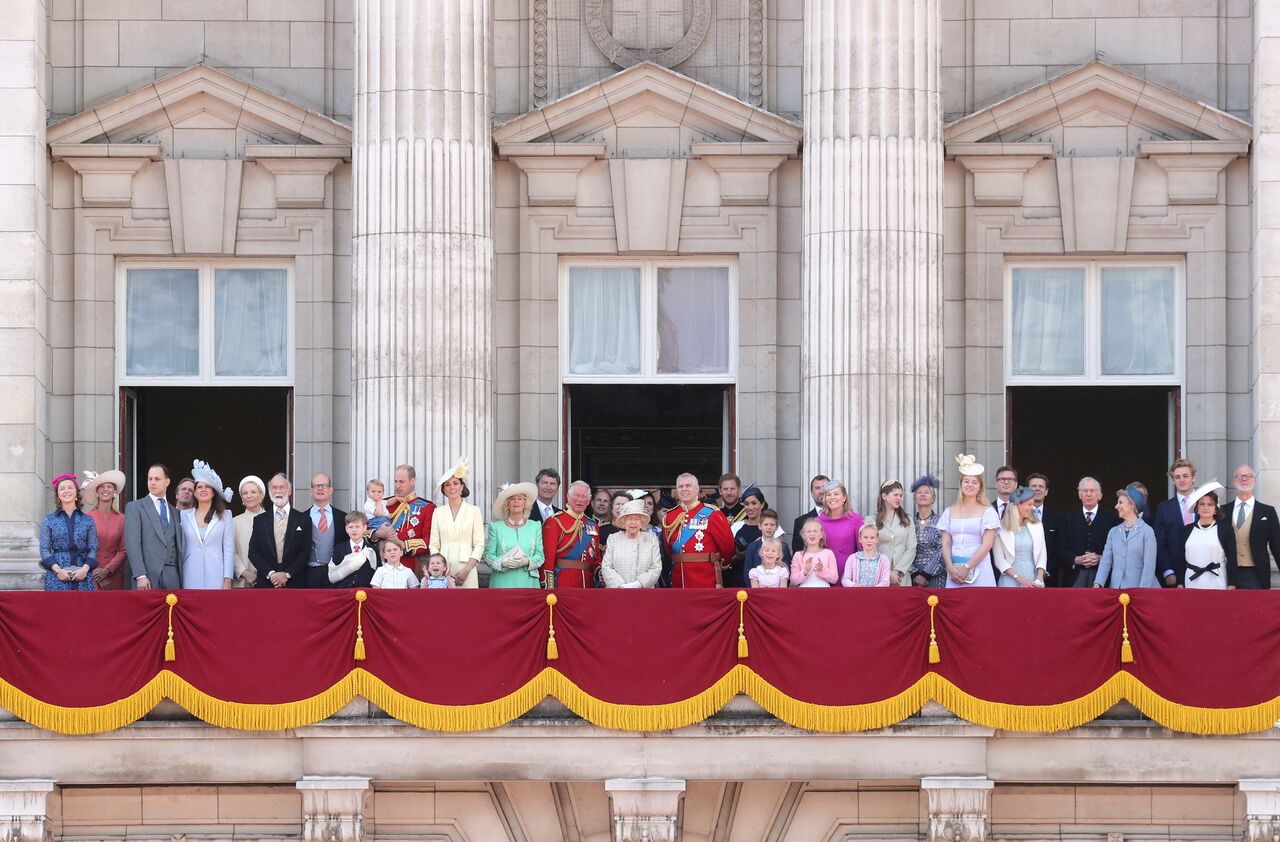 Nevertheless, the intriguing part is how each member of the family has changed through the years. We have seen this in the life of Prince Harry, who transitioned from a rebellious royal with love for parties, drugs, and women to a responsible husband and father. To find out more about how other members of the royal family have advanced through the years, stay with us on this article! We promise you a thrilling ride!
QUEEN ELIZABETH II (THE MONARCH)
Elizabeth Alexandra Mary Windsor was welcomed to the world by King George VI and Elizabeth Bowes Lyon on April 21, 1926. Her journey to becoming the longest-serving monarch didn't begin at birth. It started when her father, Prince Albert, became the king after his brother, King Edward VIII relinquished the throne in 1936.  After her father's demise in February 1952, Elizabeth became the Queen at the young age of 25. At the time Elizabeth was a young wife with two little children— Prince Charles and Princess Anne—  and was in Kenya when she heard of her father's demise.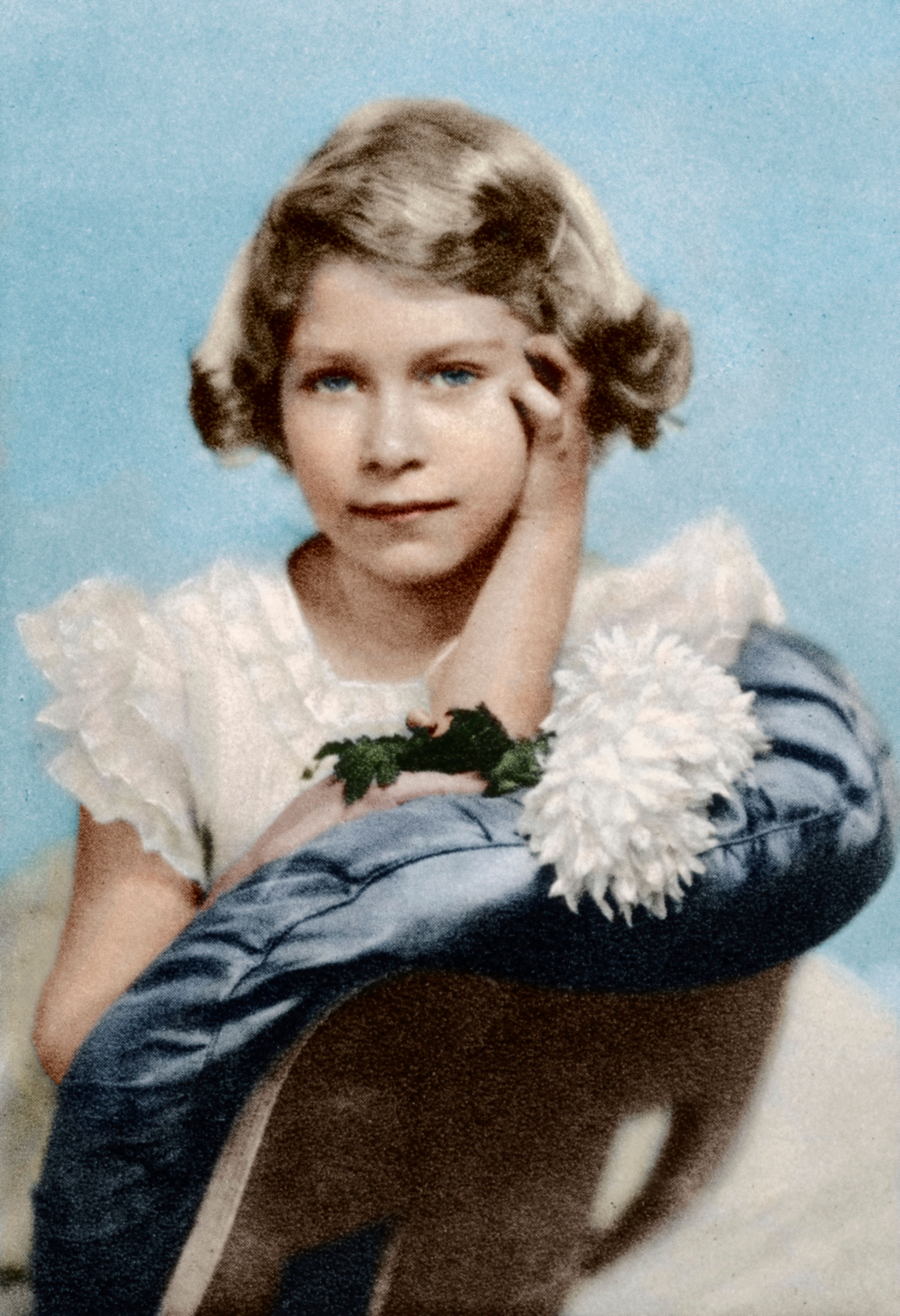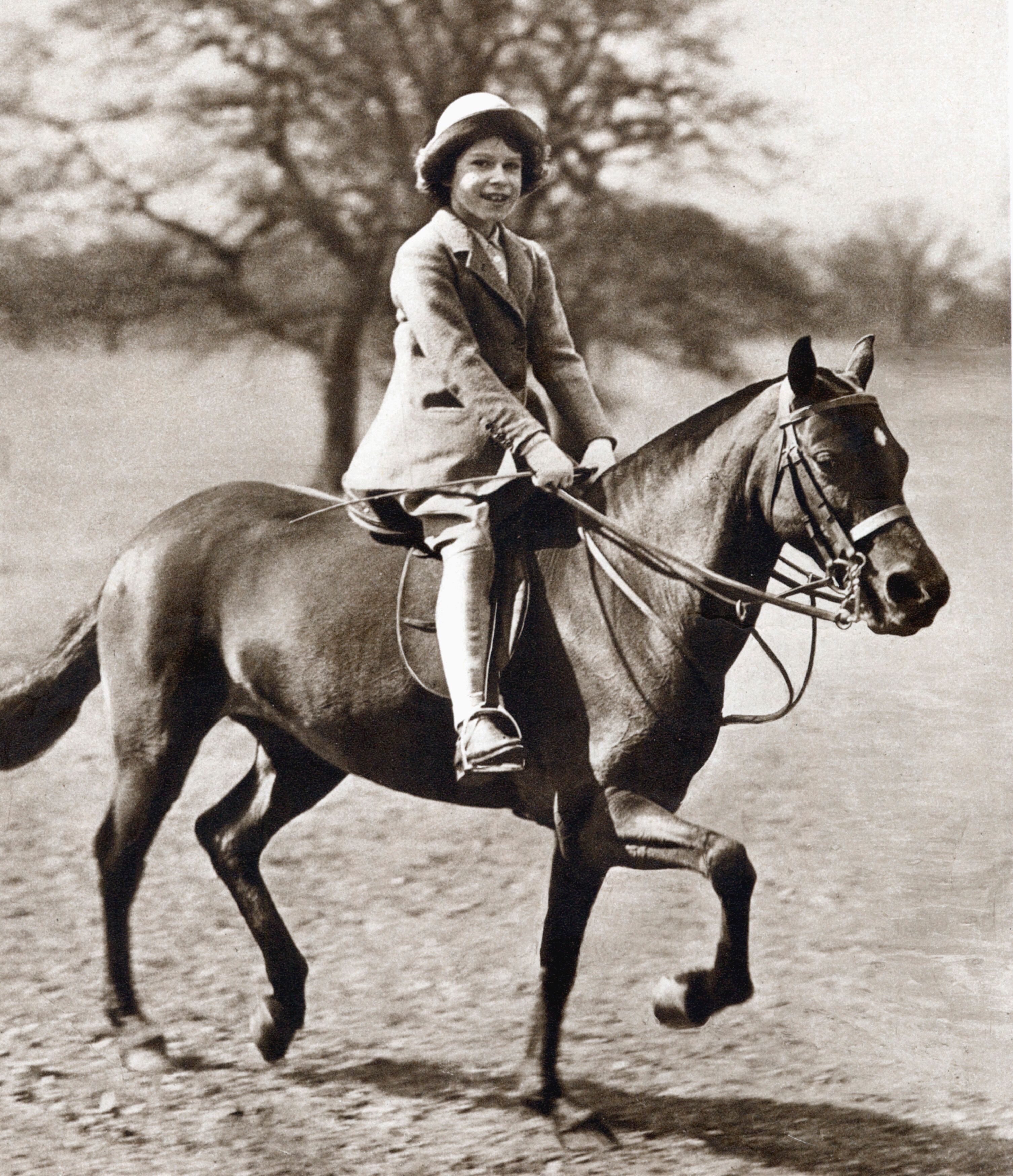 Now, Queen Elizabeth has four children, eight grandchildren, and eight great-grandchildren. The world has seen the monarch transform from a shy teenager to the oldest and longest-serving current head of state. She celebrated her Silver, Golden, Diamond, and Sapphire Jubilees in 1977, 2002, 2012, and 2017 respectively.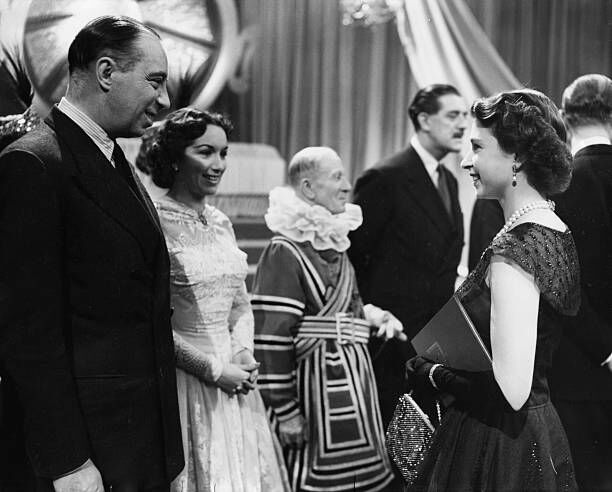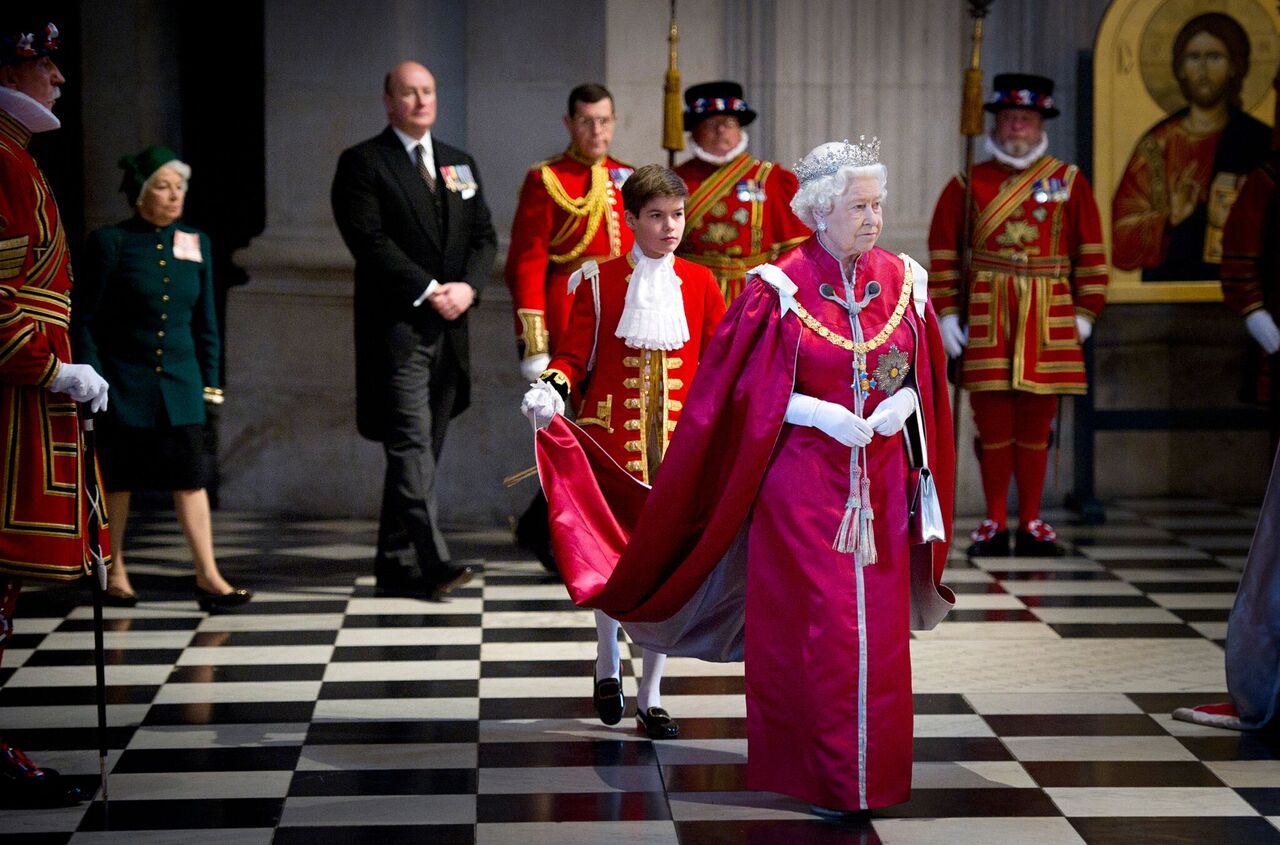 PRINCE PHILIP (THE DUKE OF EDINBURGH - THE QUEEN'S HUSBAND)
Prince Philip was born as Prince Philip of Greece and Denmark on June 10, 1921, and is the only son of his parents. Philip was born into the family of Prince Andrew of Greece and Denmark and Princess Alice of Battenberg. He has four other sisters, namely; Margarita, Theodora, Cecilie, and Sophie.
He is from the line of Greek and Danish royals. When he was an infant, he had to be transported from Greece as his family was banished from the country. At the tender age of 18, he became a part of the British Royal Navy after receiving education widely in France, Germany, and the United Kingdom. However, his naval dreams took a different course when Elizabeth became Queen.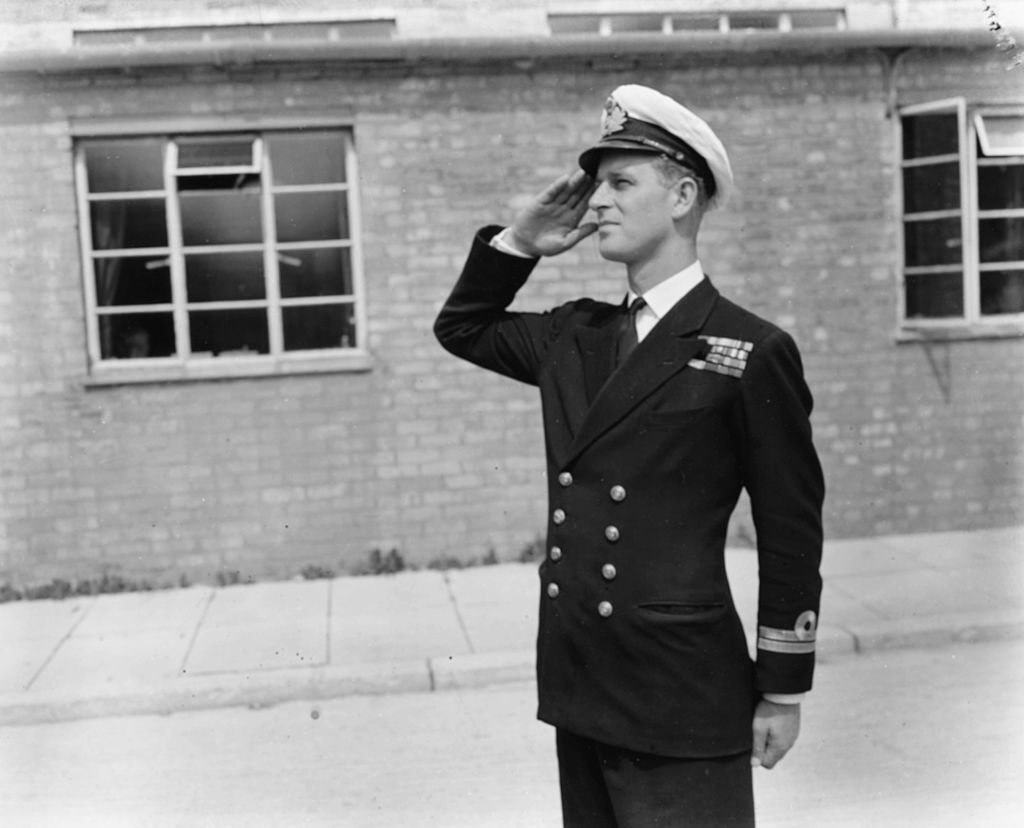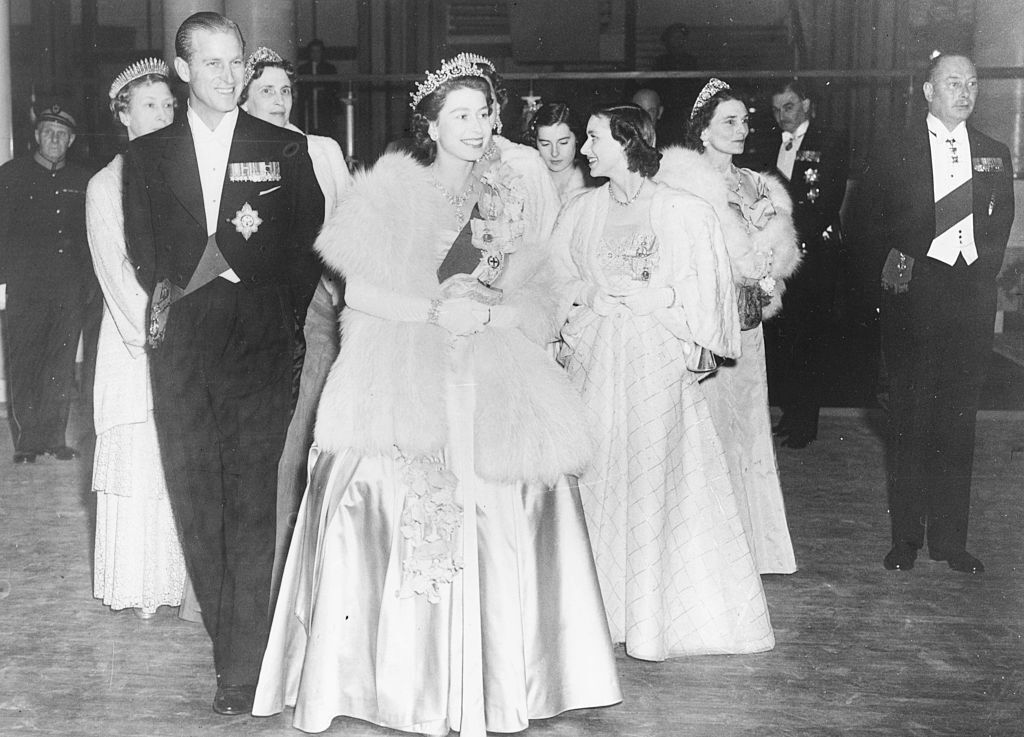 On November 20, 1947, he married his long-time love interest who he had met when she was just 8 in 1934. Before the wedding, Philip was conferred the following titles; Duke of Edinburgh, Earl of Merioneth and Baron Greenwich. When his wife became Queen, he had to resign from the military after reaching the rank of commander. He was made Prince in 1957. Today, Prince Philip and his wife have the longest-lasting marriage as monarch and consort. He is also the oldest male member of the British family. The Duke of Edinburgh retired from royal assignments in 2017 at the old age of 96. In his lifetime, he has seen through 22,219 solo engagements.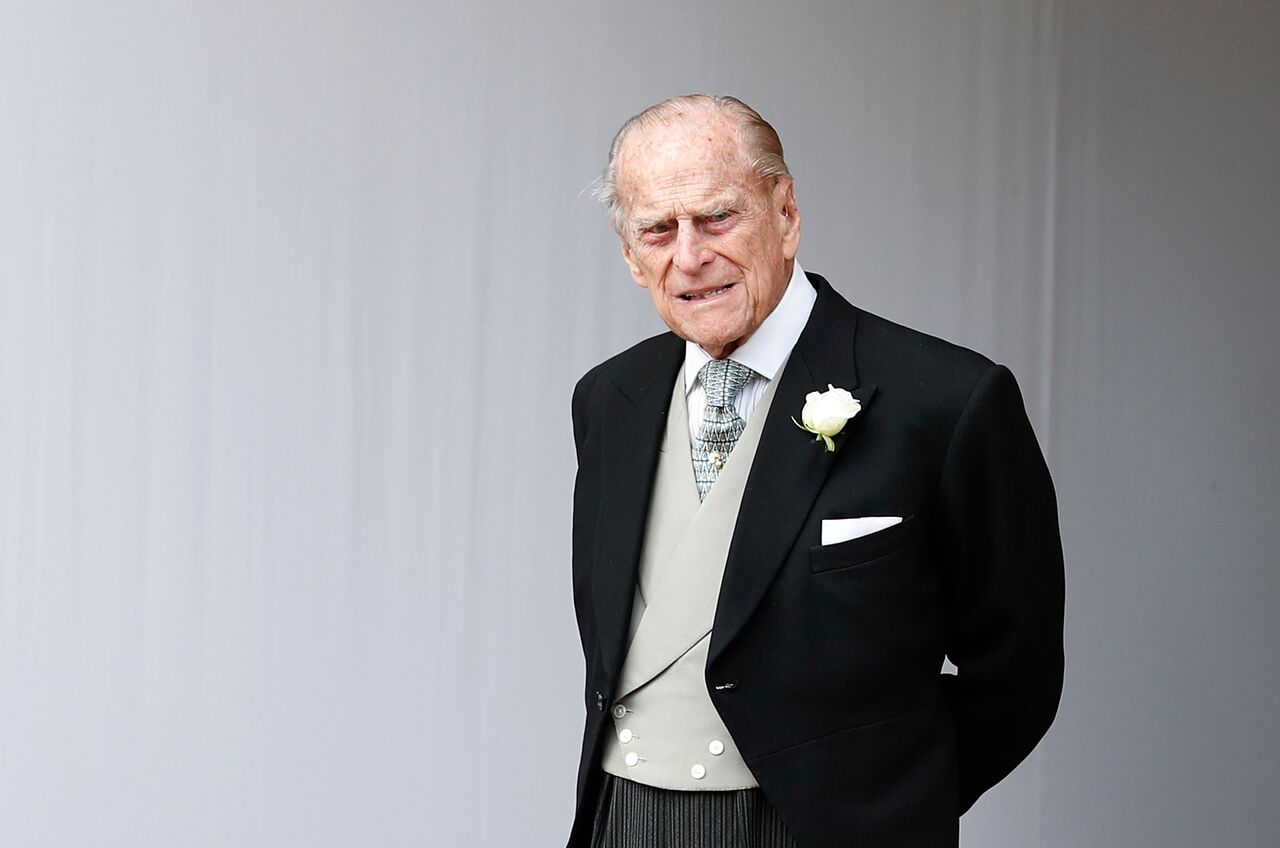 PRINCE CHARLES (THE PRINCE OF WALES - THE QUEEN'S SON)
Charles, Prince of Wales, christened Charles Philip Arthur George was born on November 14, 1948. Being the eldest son of the reigning British monarch and heir apparent, Prince Charles has always lived his life in the spotlight. His highlight in public, however, was his tumultuous marriage to Princess Diana. As a result of his affair with Camilla Parker-Bowles during his marriage to Diana, Charles was branded as a cheater and horrible husband by the media.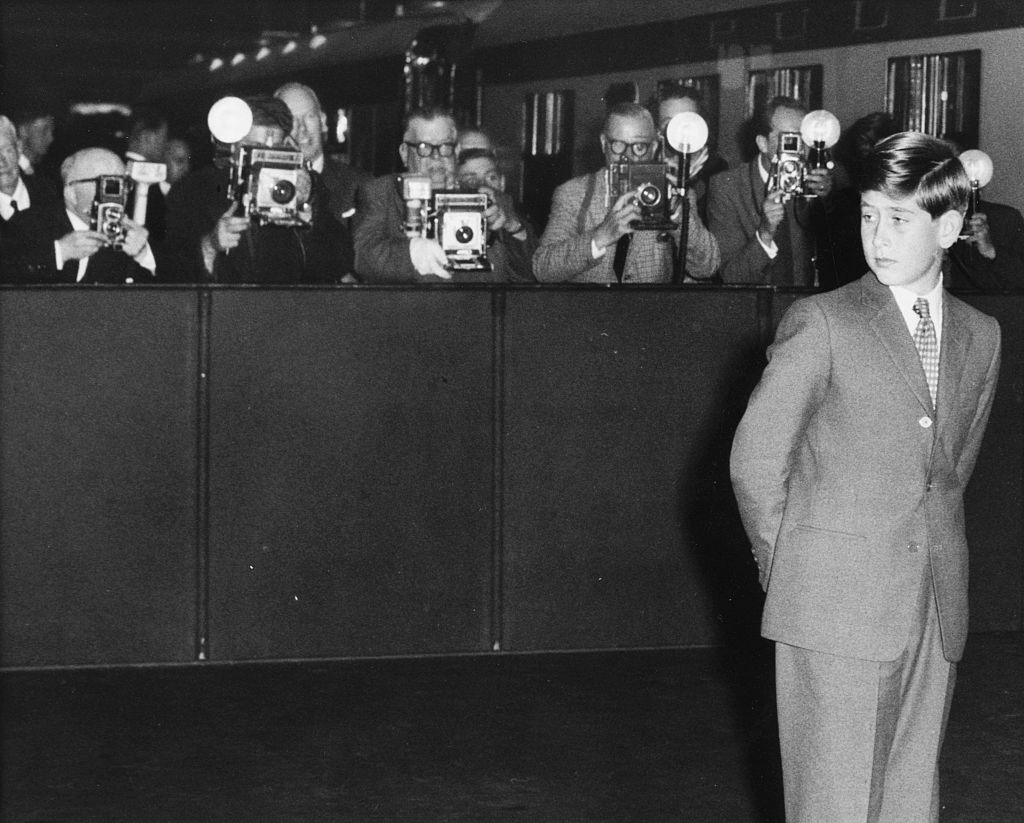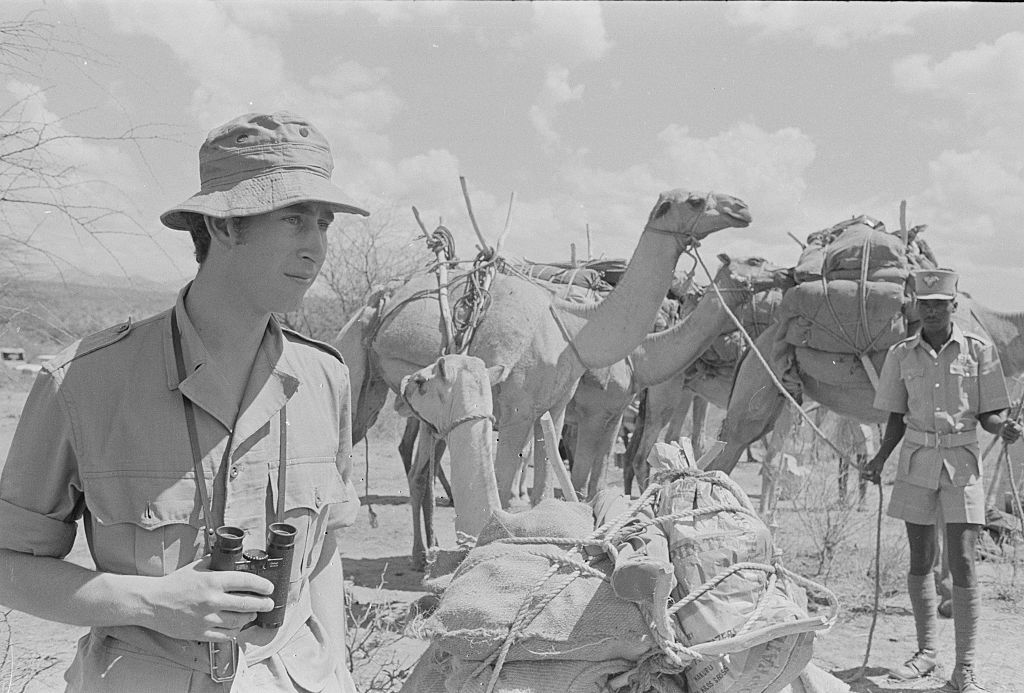 Although his actions still haunt him, Charles has managed to redeem himself. In 2005, he re-married Camilla, now Duchess of Cornwall. Right now he is living happily with his second wife, going about with his royal duties, and a proud grandfather to four grandchildren.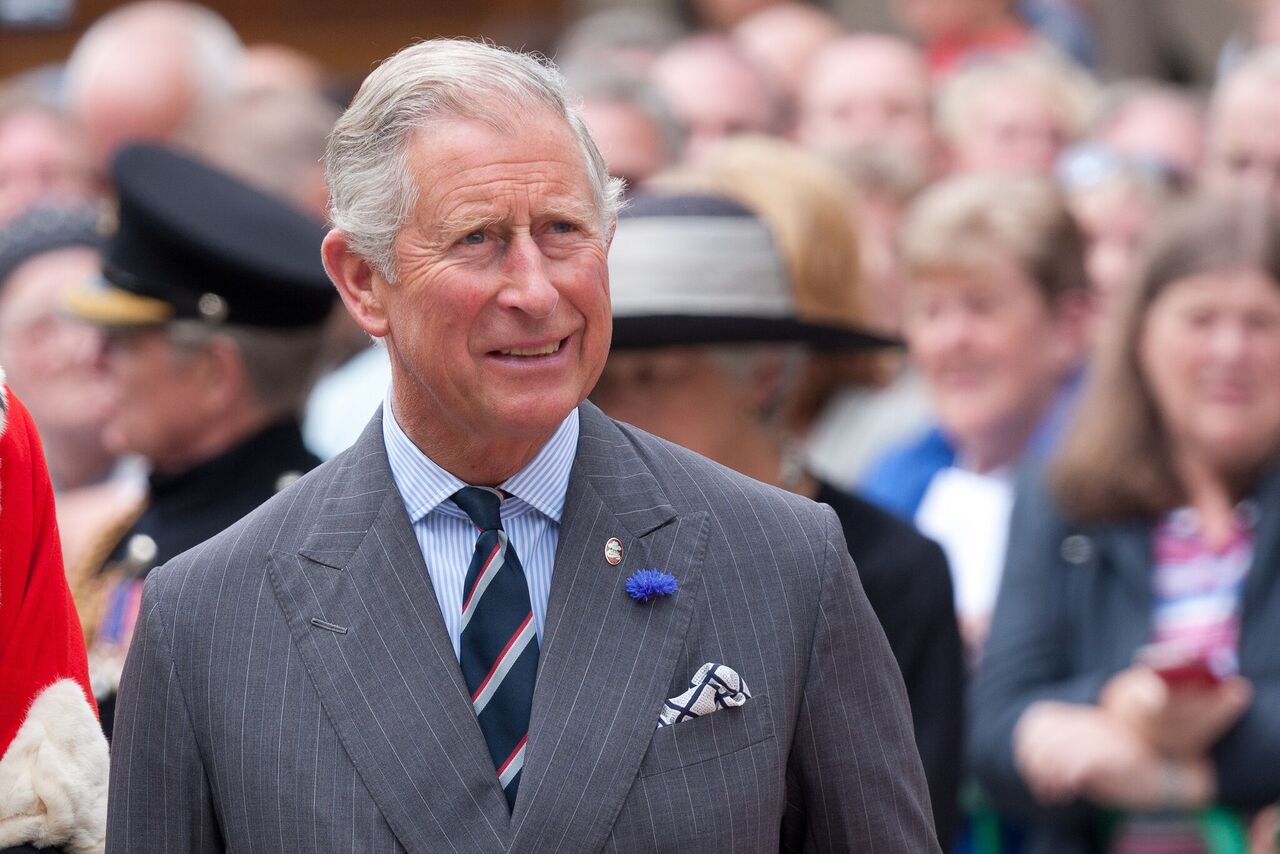 PRINCESS DIANA (FORMER PRINCESS OF WALES - THE QUEEN'S FORMER DAUGHTER-IN-LAW)
Diana was born to John Spencer, the 8th Earl Spencer, and Mrs. Frances Shand Kydd on July 1, 1961. She was named Diana Frances Spencer and was a member of the royal till her death in 1997. Diana became a member of the British Royal family when she got engaged to Prince Charles in 1981. That same year, they got married at St Paul's Cathedral on July 29, 1981. Upon her marriage, she was bestowed with various titles like Princess of Wales, Duchess of Cornwall, Duchess of Rothesay, and Countess of Chester.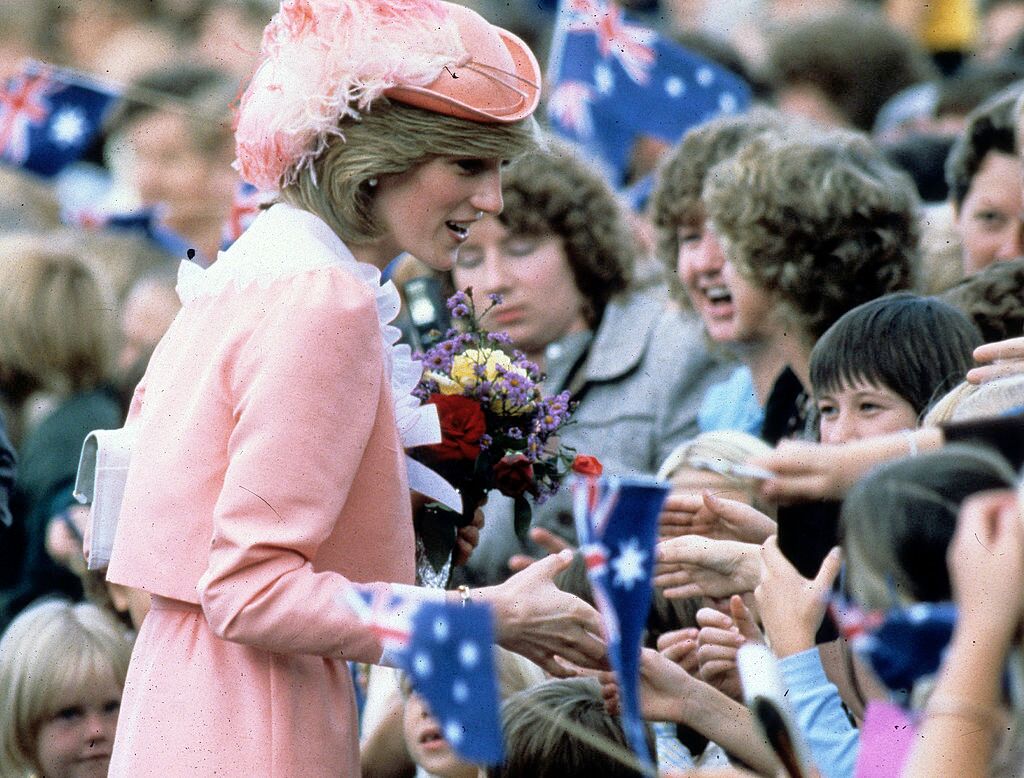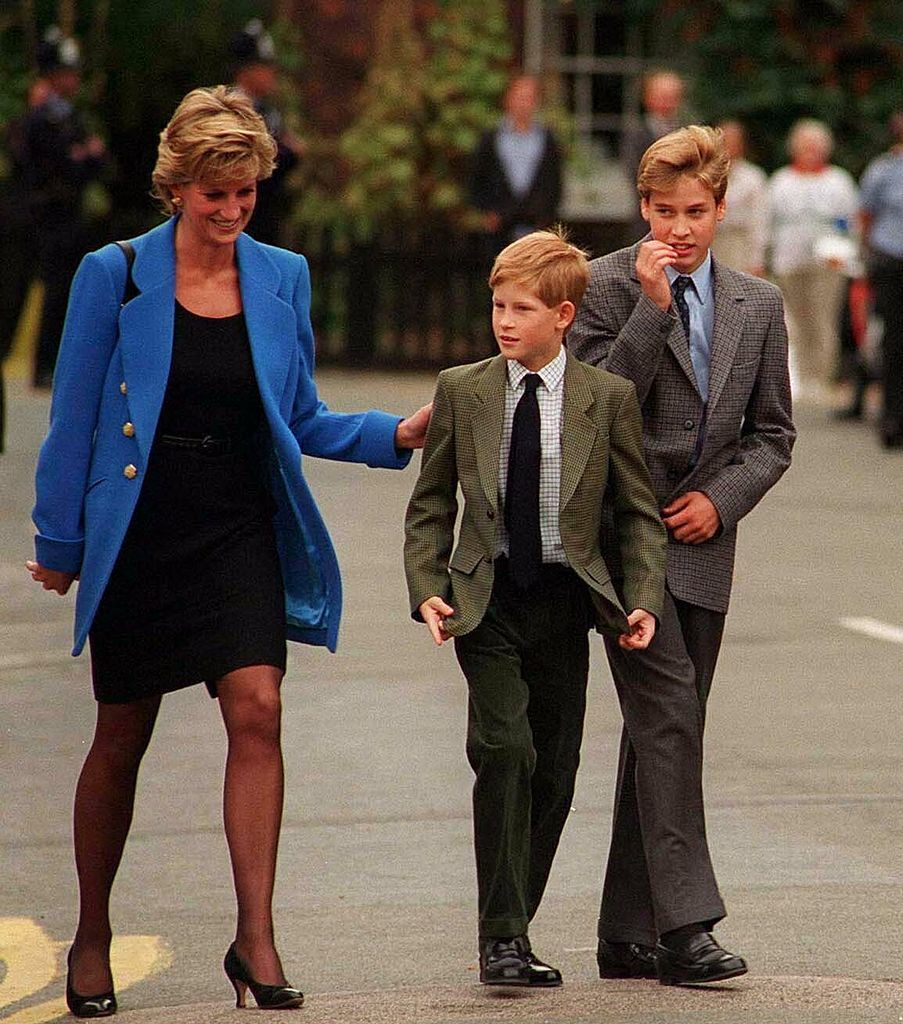 She was a mother of two boys, Prince William and Prince Harry who were second and third in line to the throne as at then. When she was Princess of Wales, she did a lot of royal duties on behalf of the Queen and even representing her sometimes. She was well known for her charity work and her compassion, which earned her the tag of 'people's princess.' However, her life ended on August 31, 1997.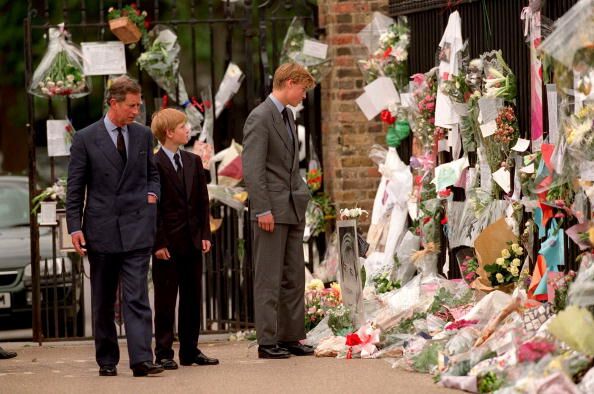 CAMILLA PARKER BOWLES (DUCHESS OF CORNWALL - THE QUEEN'S DAUGHTER-IN-LAW)
Camilla was born as Camilla Rosemary Shand on July 17, 1947. She is the present and second wife of Prince Charles and goes by the title Duchess of Cornwall in Britain and Duchess of Rothesay in Scotland. Before she became a part of the British Royal Family, Camilla was previously married to British Army officer, Andrew Parker Bowles in 1973. Their marriage produced two children, Tom and Laura, who were born in 1974 and 1978, respectively. Camilla and Andrew eventually got divorced in 1995.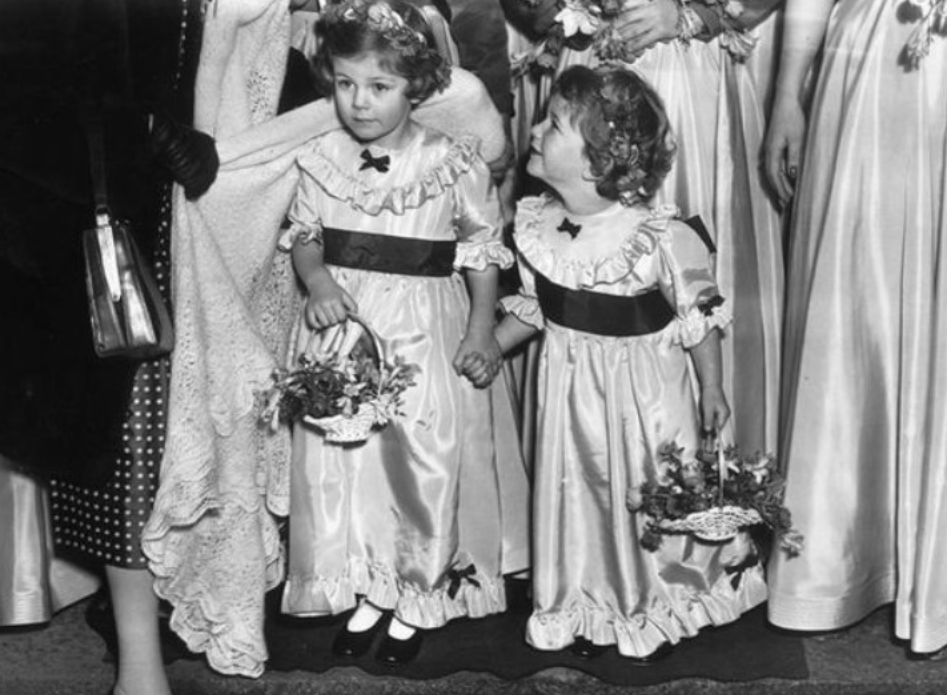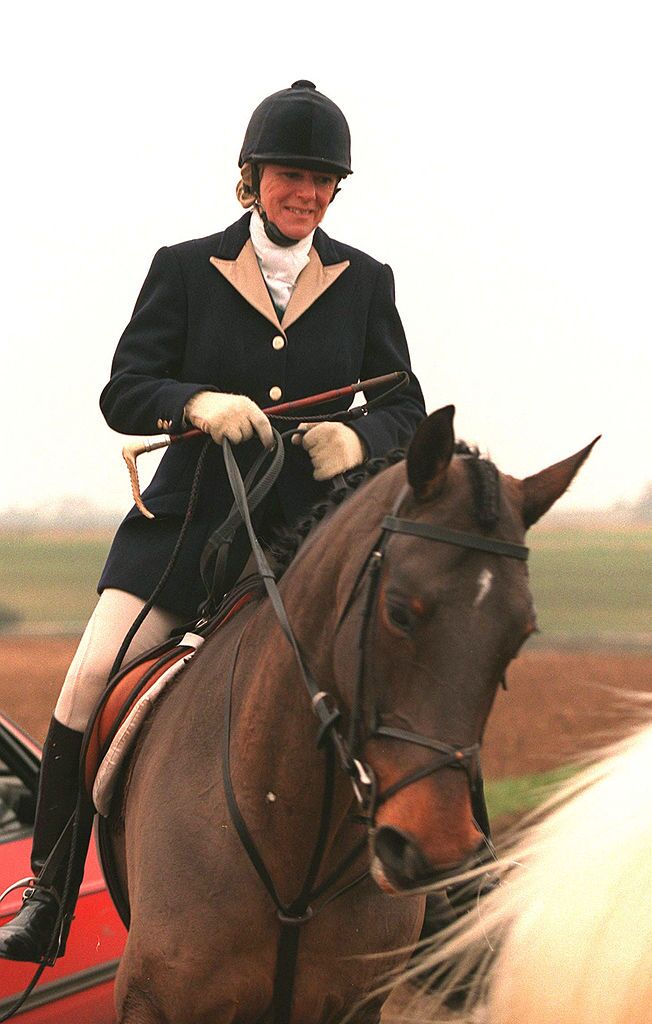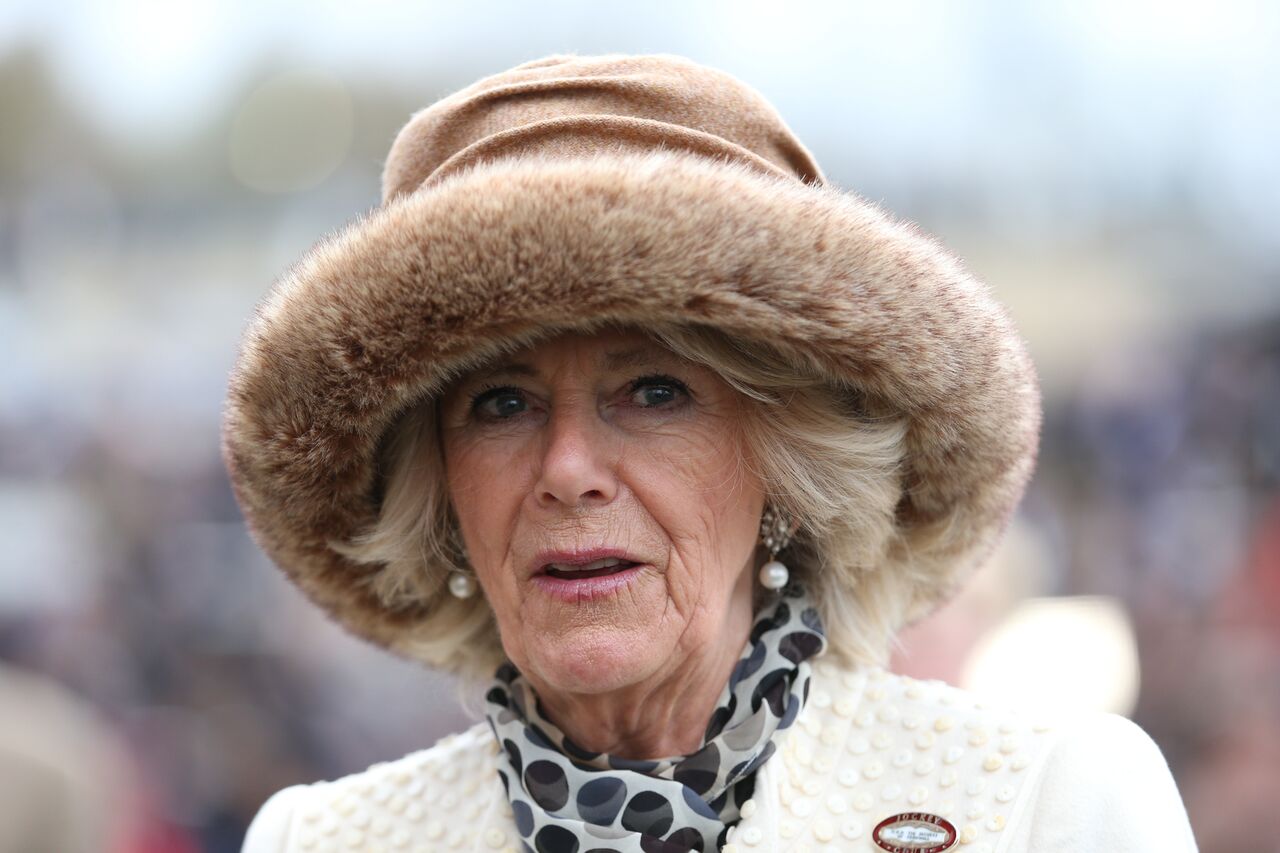 Before her acceptance as the Duchess of Cornwall, Camilla was labeled as the third wheel in Prince Charles and Diana's marriage. She was the woman who broke their union, and the world found it difficult to forgive her. In 2005, however, she got married to Prince Charles at Windsor Guildhall. Camilla presently helps her husband with official duties. She is the head of lots of charities and organizations and has managed to sit in her royal position effortlessly.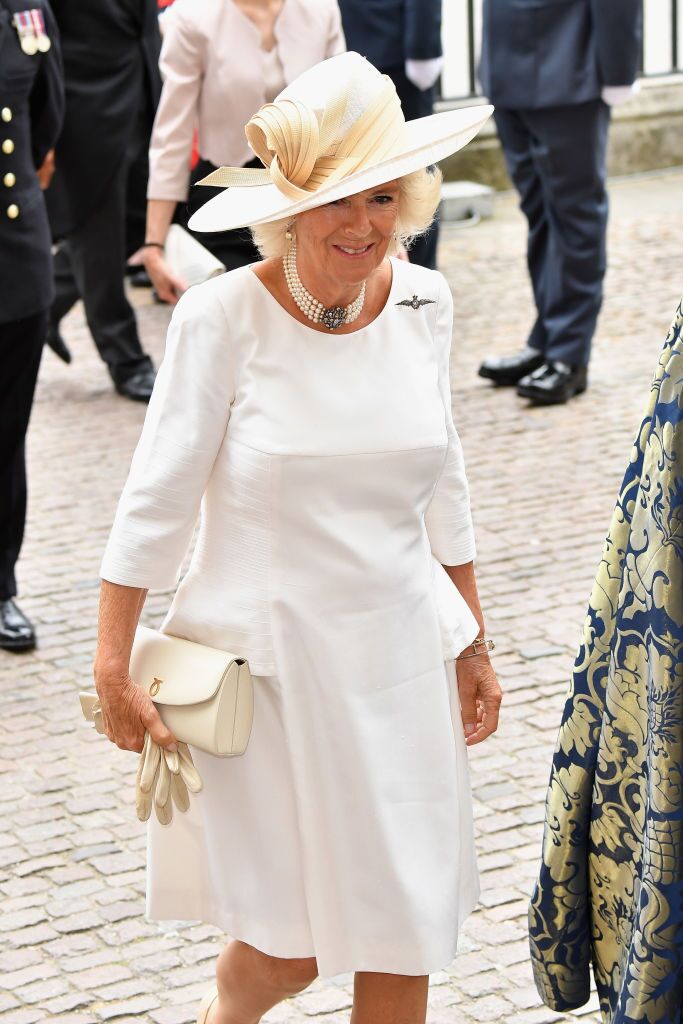 PRINCE WILLIAM (THE DUKE OF CAMBRIDGE - THE QUEEN'S GRANDSON)
Prince William Arthur Philip Louis was born on June 21, 1982. He is the eldest of Prince Charles and Princess Diana's two sons. Like most royals, Prince William spent most of his life in the spotlight. The world saw him evolve from the teenager who mourned his mother's loss in front of everyone to a husband and father. Like his brother, William had his bad-boy days of clubbing with models, but the second in line quickly transitioned into the royals of our dreams.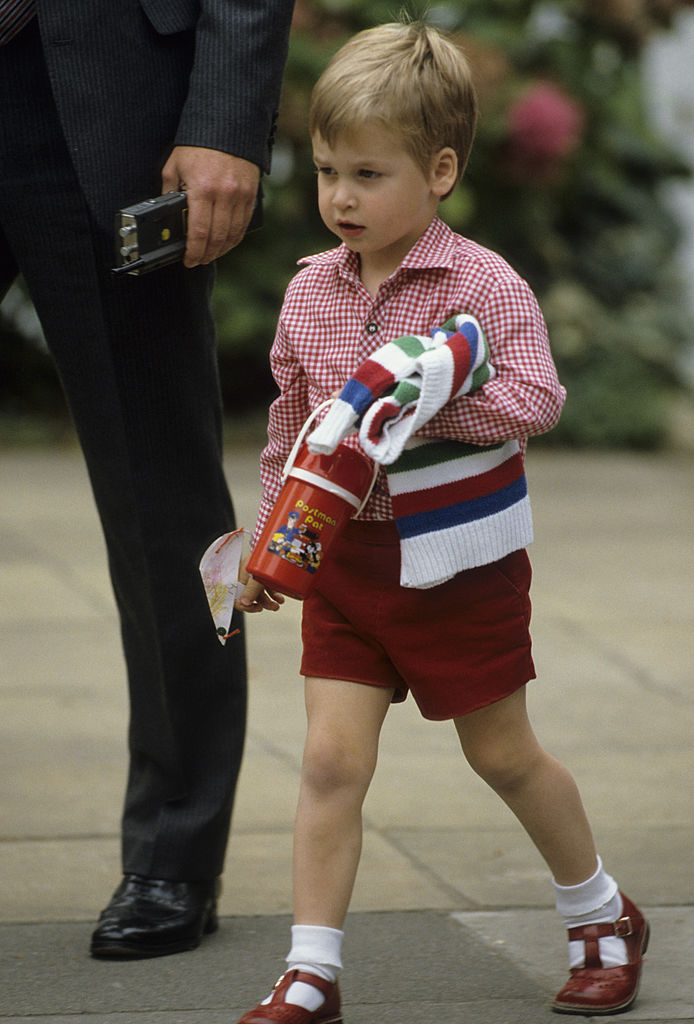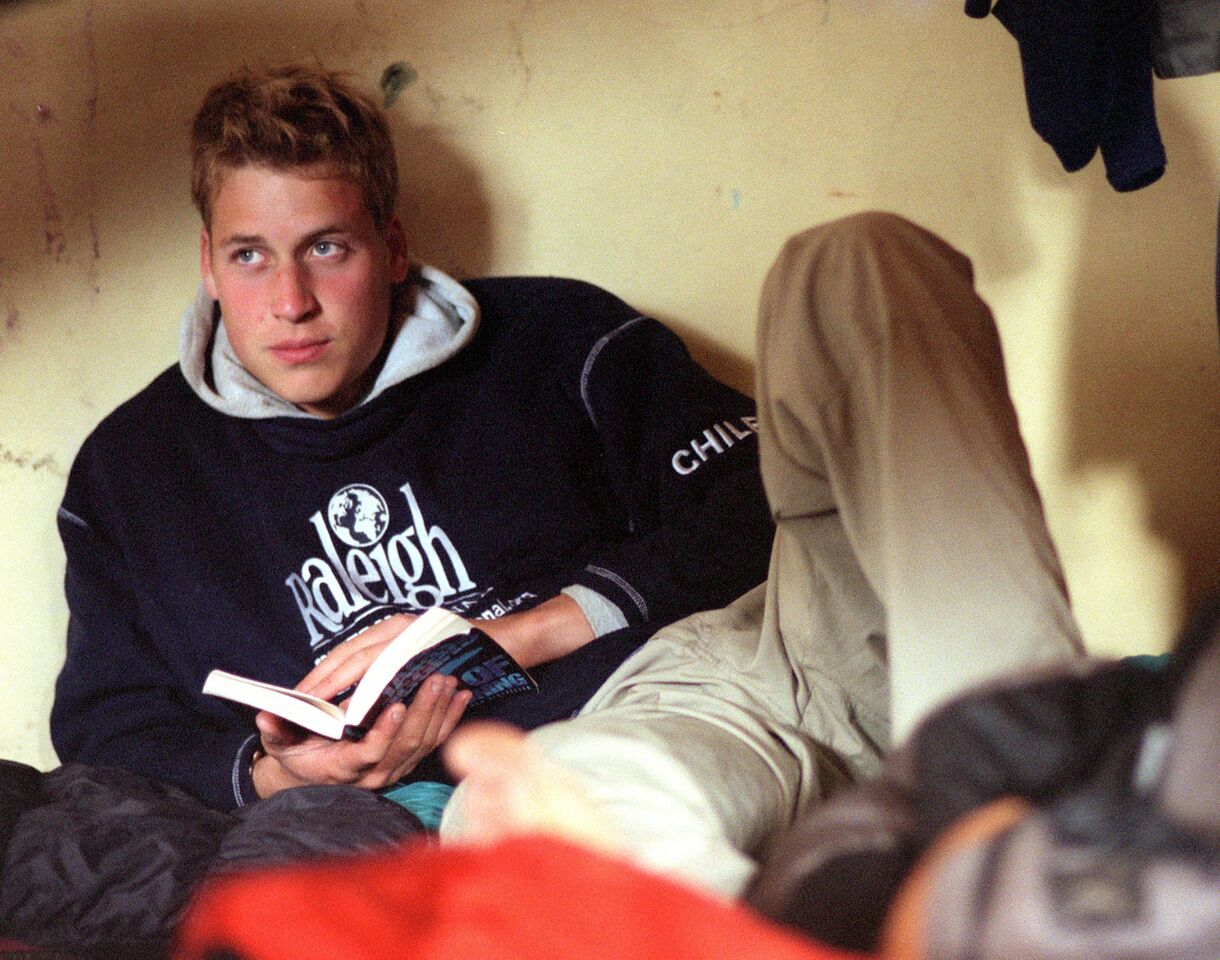 After his university days, William worked as a pilot for the East Anglian Air Ambulance. On April 29,  2011, he married Kate Middleton. The ceremony took place at Westminster Abbey, London. Before the ceremony, he was made Duke of Cambridge, Earl of Strathearn, and Baron Carrickfergus. Their marriage has produced three children; Prince George, Princess Charlotte, and Prince Louis.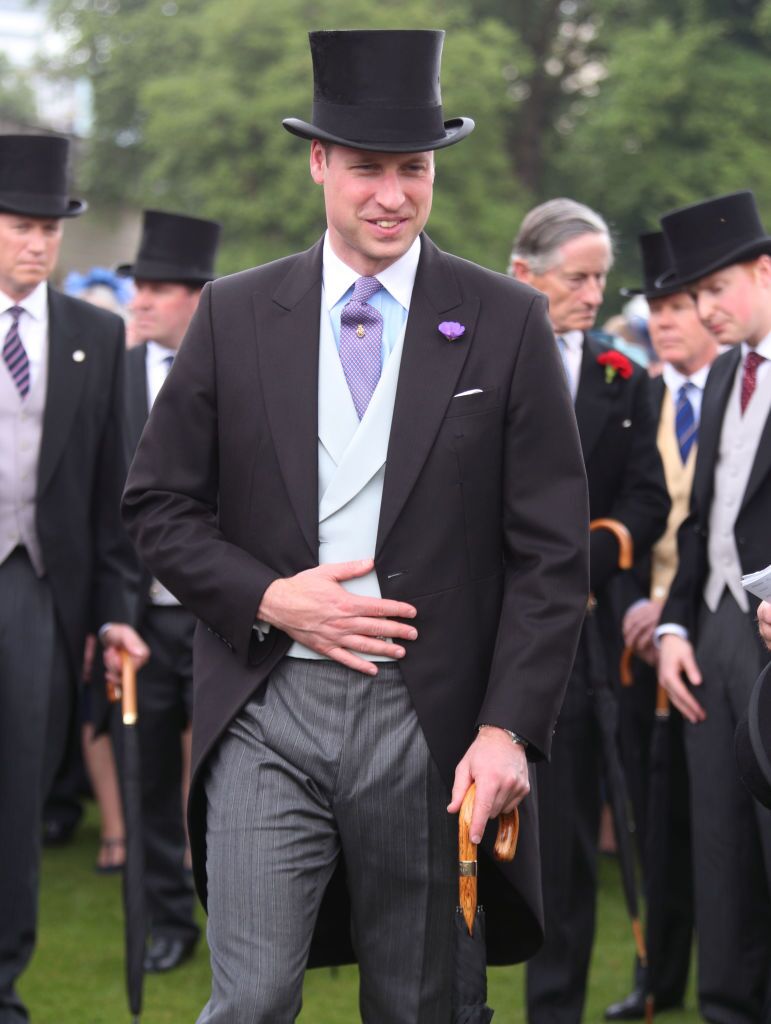 KATE MIDDLETON (THE DUCHESS OF CAMBRIDGE - THE QUEEN'S GRANDDAUGHTER IN-LAW) 
Catherine Elizabeth Middleton was born on January 9, 1982. Catherine, popularly called Kate joined the British Royal family by marriage to Prince William. She was raised in Chapel Row, close to Newbury, Berkshire, England. Kate got her degree from the University of St Andrews in Scotland; it was here she met her husband in 2001. Although Kate didn't come from a noble lineage, she was raised in an influential family.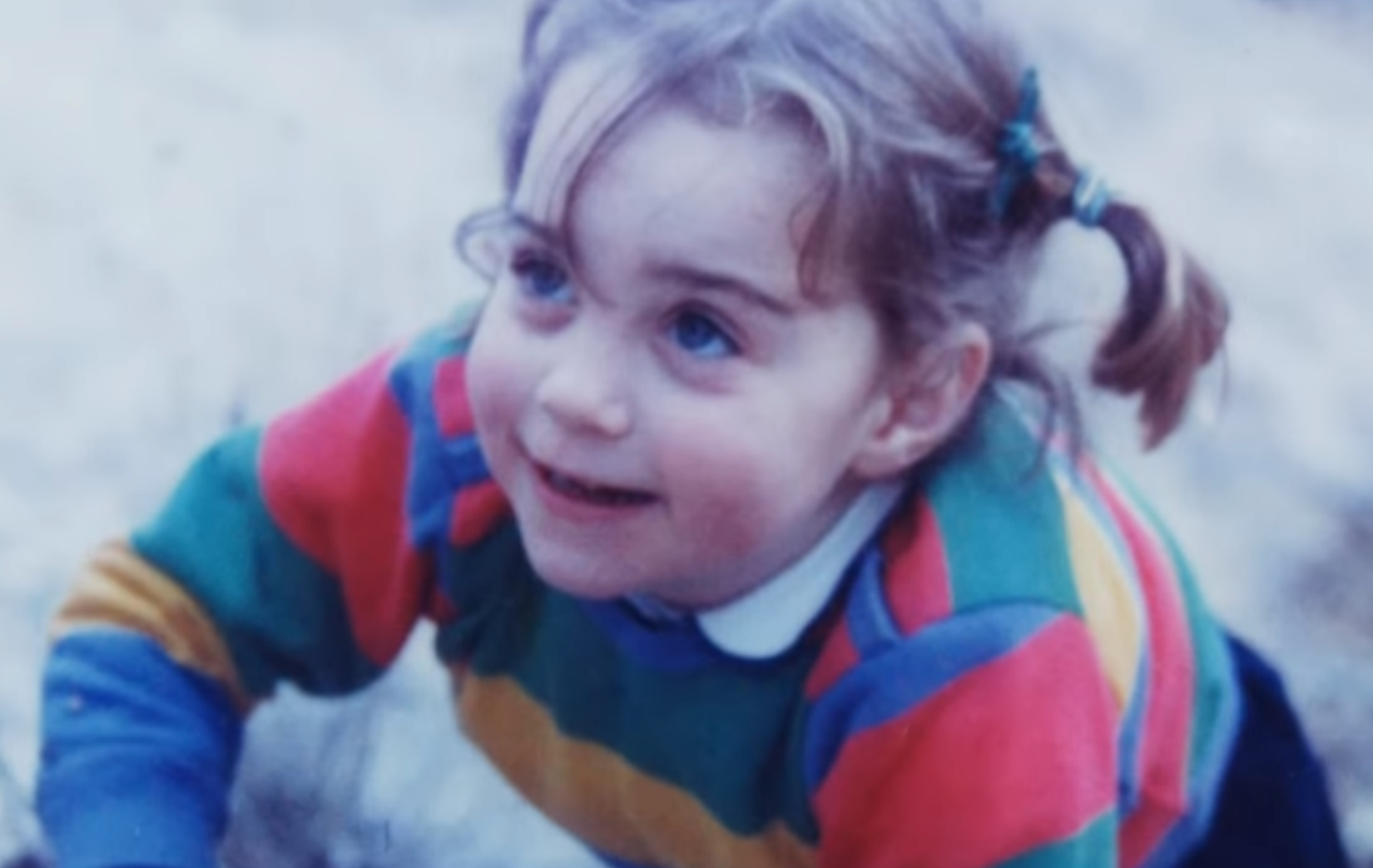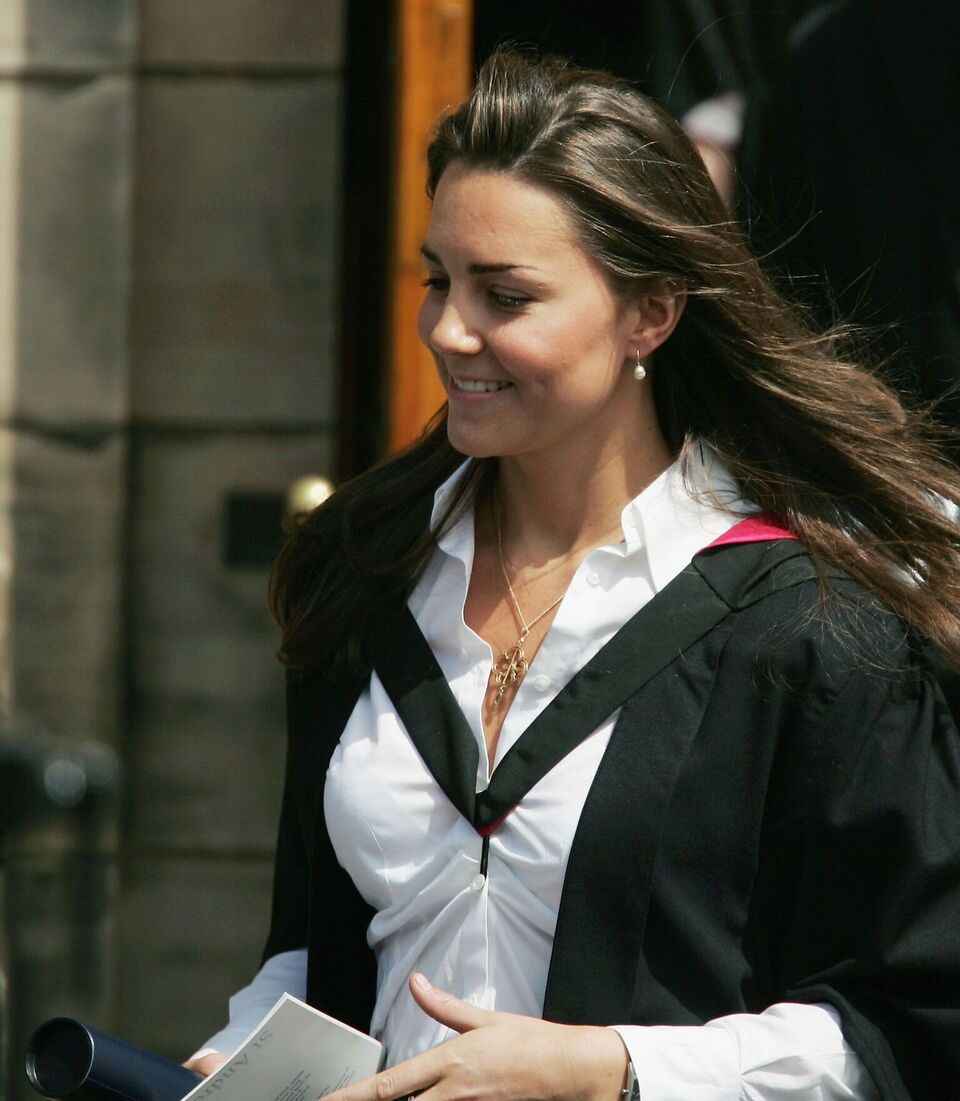 Her parents Michael and Carole Middleton are the founders of a private mail-order company named Party Places, that sells party supplies. It is estimated at £30 million. Before her marriage, Kate worked in the family business in catalog design and production, marketing, and photography. Now, she is the Duchess of Cambridge and mother to three children Prince George, Princess Charlotte, and Prince Louis of Cambridge. Her children are the third, fourth, and fifth in the line of ascension to the British throne, respectively.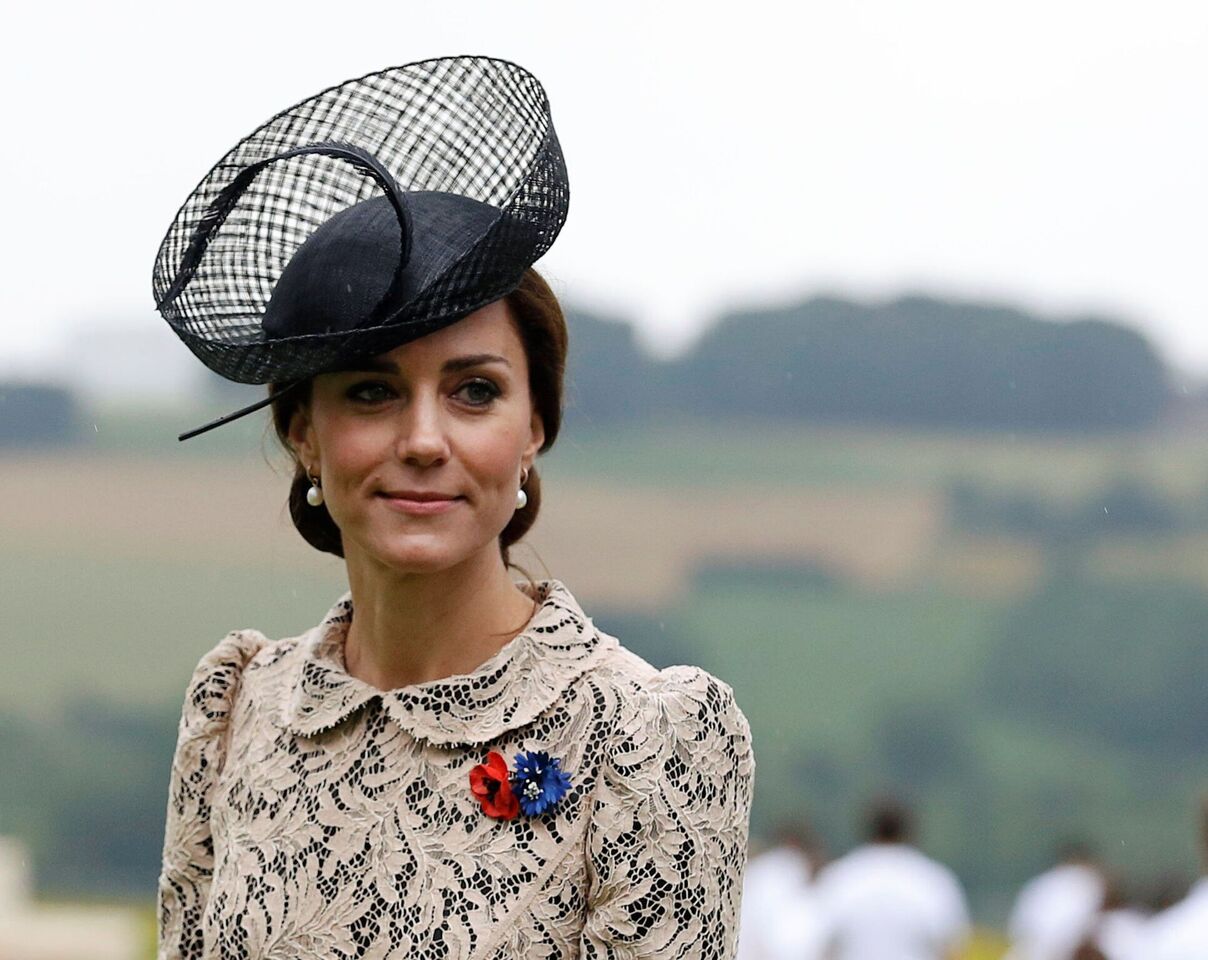 PRINCE GEORGE OF CAMBRIDGE (THE QUEEN'S GREAT-GRANDSON)
The eldest son of Prince William and Kate Middleton is George Alexander Louis and was born on July 22, 2013. He was born at St Mary's hospital in the Lindo wing in England, and is the third in line to the throne, after his grandfather and father. We have hopes that he will be king someday. Following in his father's footsteps, Prince George is growing up in the eyes of the public. His birth was the second time ever that three heirs apparent are alive simultaneously.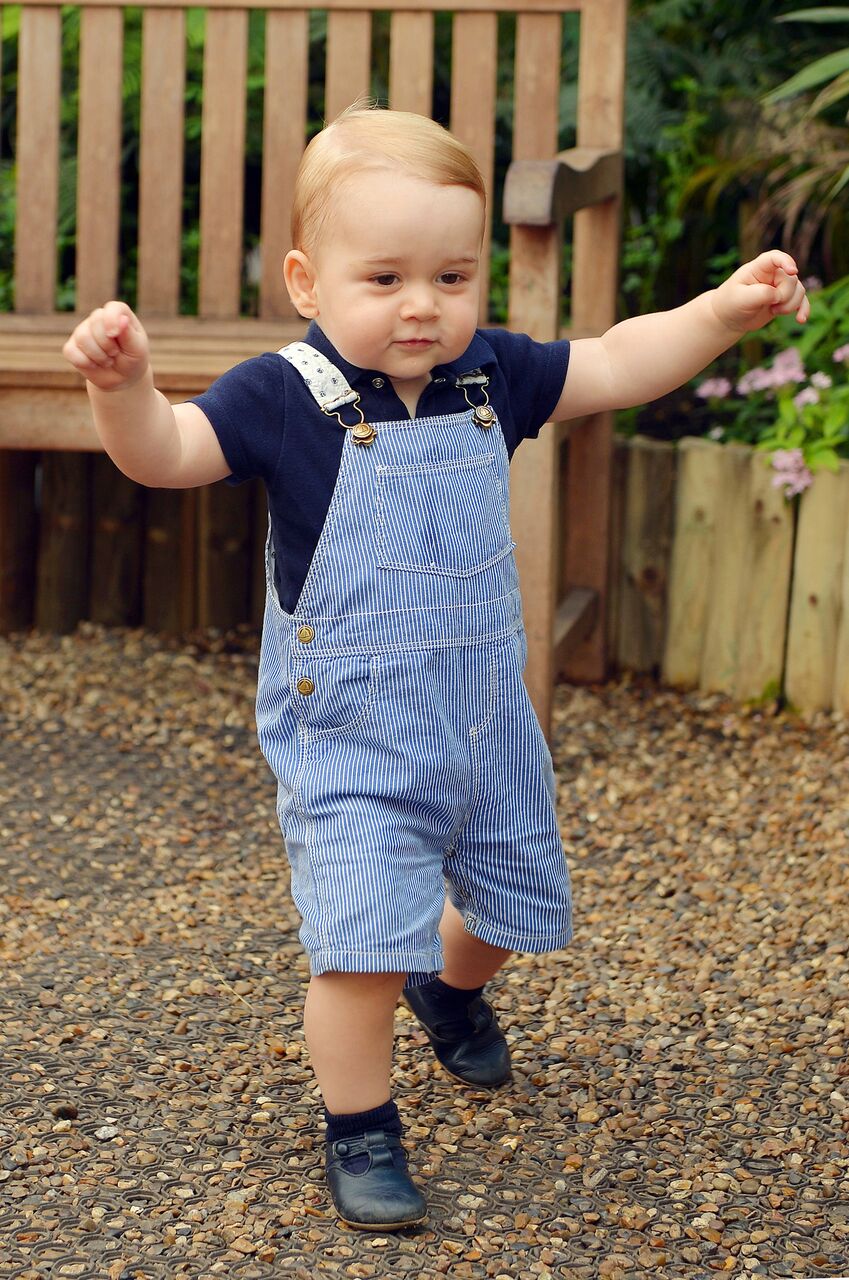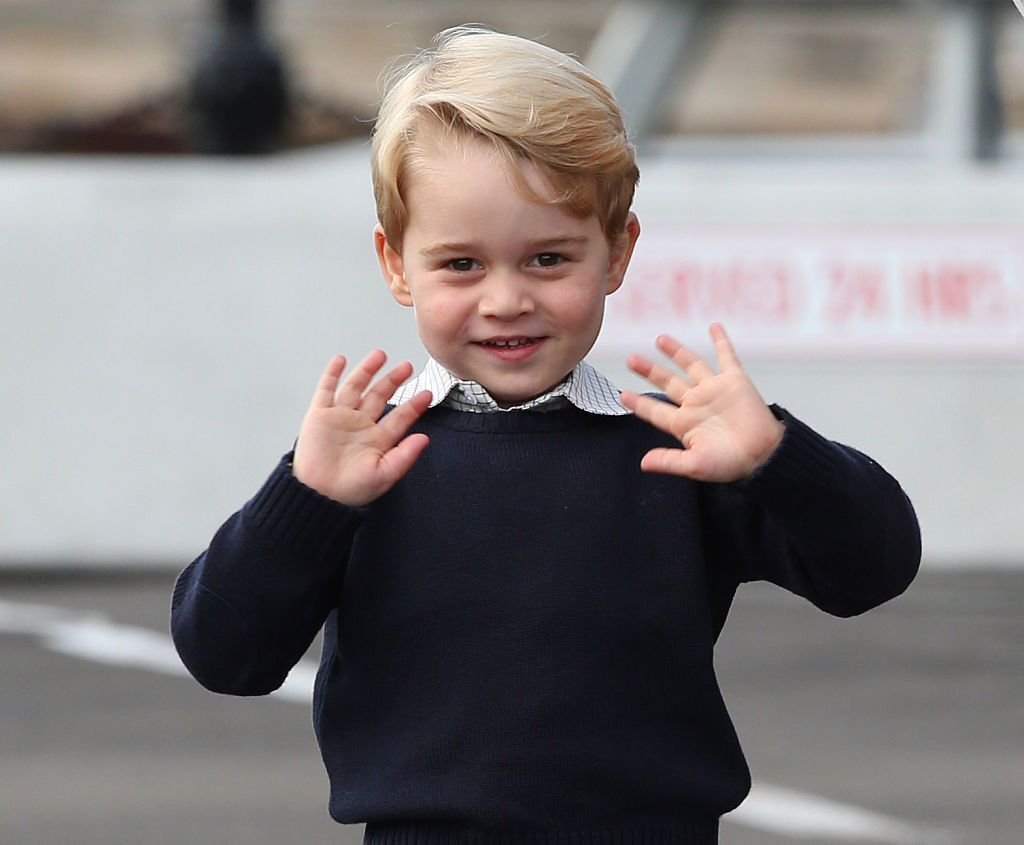 We saw him mature from the baby at the steps of St Mary's hospital to a vibrant young royal with two younger ones. He embarked on his first royal tour in 2014 when he was just nine months, and made his first public appearance in June 2015 for Trooping the Color.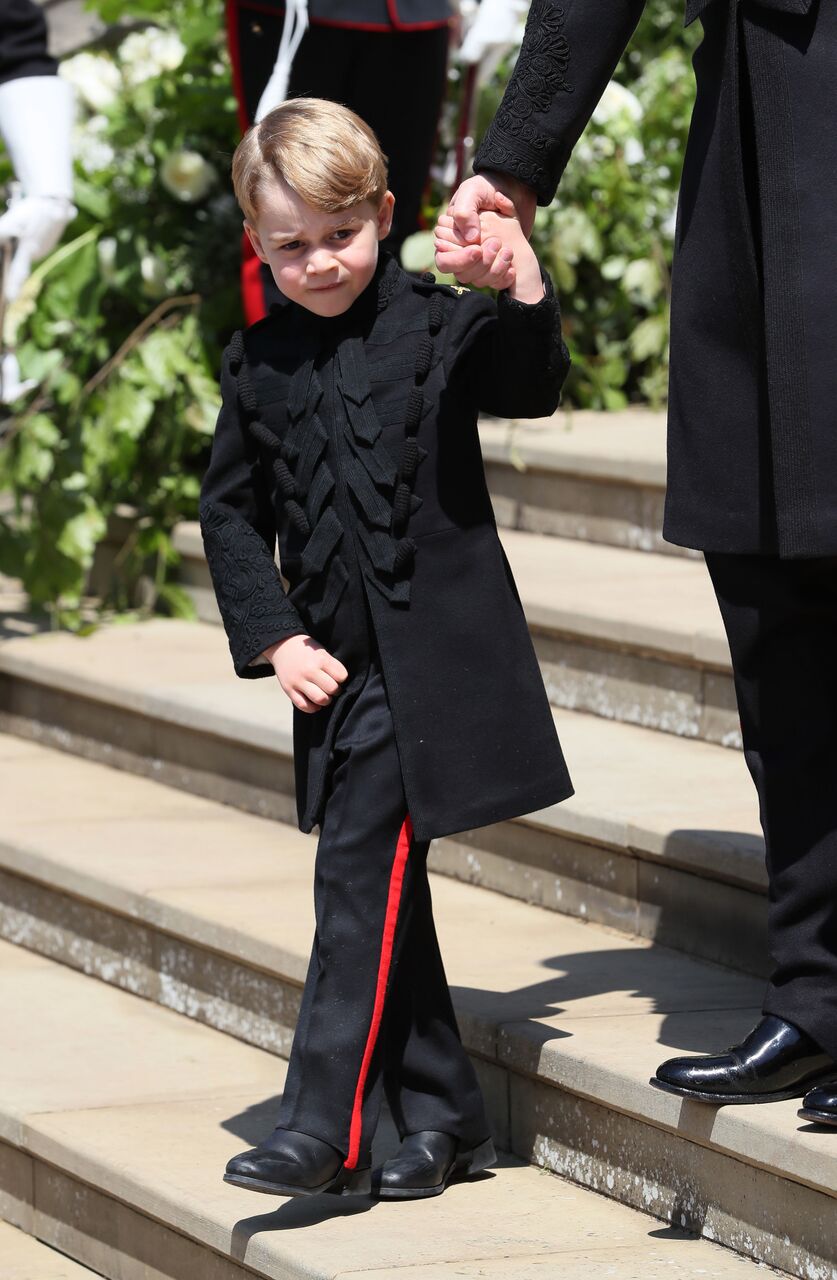 PRINCESS CHARLOTTE OF CAMBRIDGE (THE QUEEN'S GREAT-GRANDDAUGHTER)
Charlotte Elizabeth Diana was born on May 2, 2015. She is the second child and only daughter of Prince William and Kate Middleton. She was also born in the Lindo wing at St Mary's hospital in London, and her birth was celebrated by lighting important landmarks pink. Her middle names— Elizabeth and  Diana— pay homage to her late paternal grandmother, Princess Diana and great paternal grandmother, Queen Elizabeth II.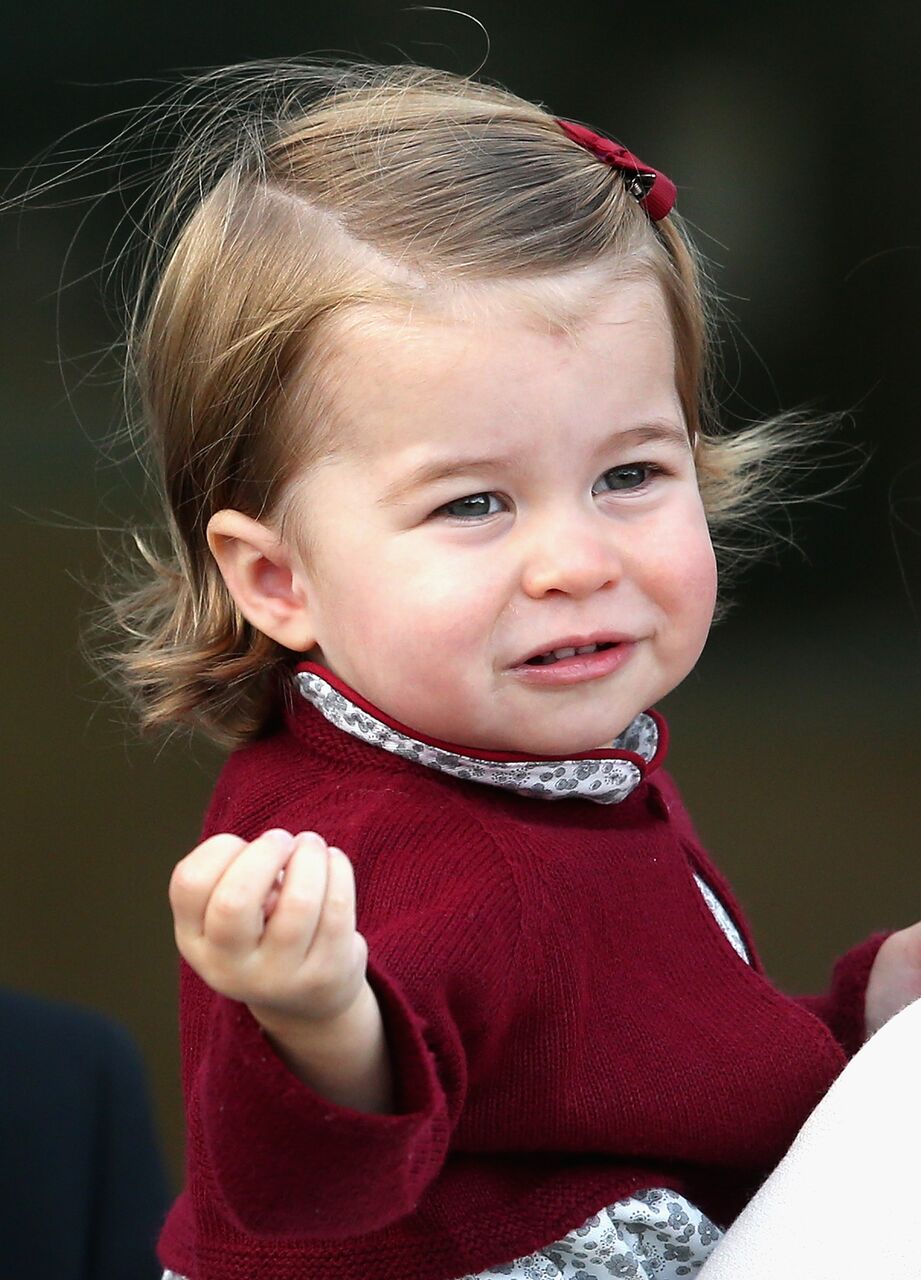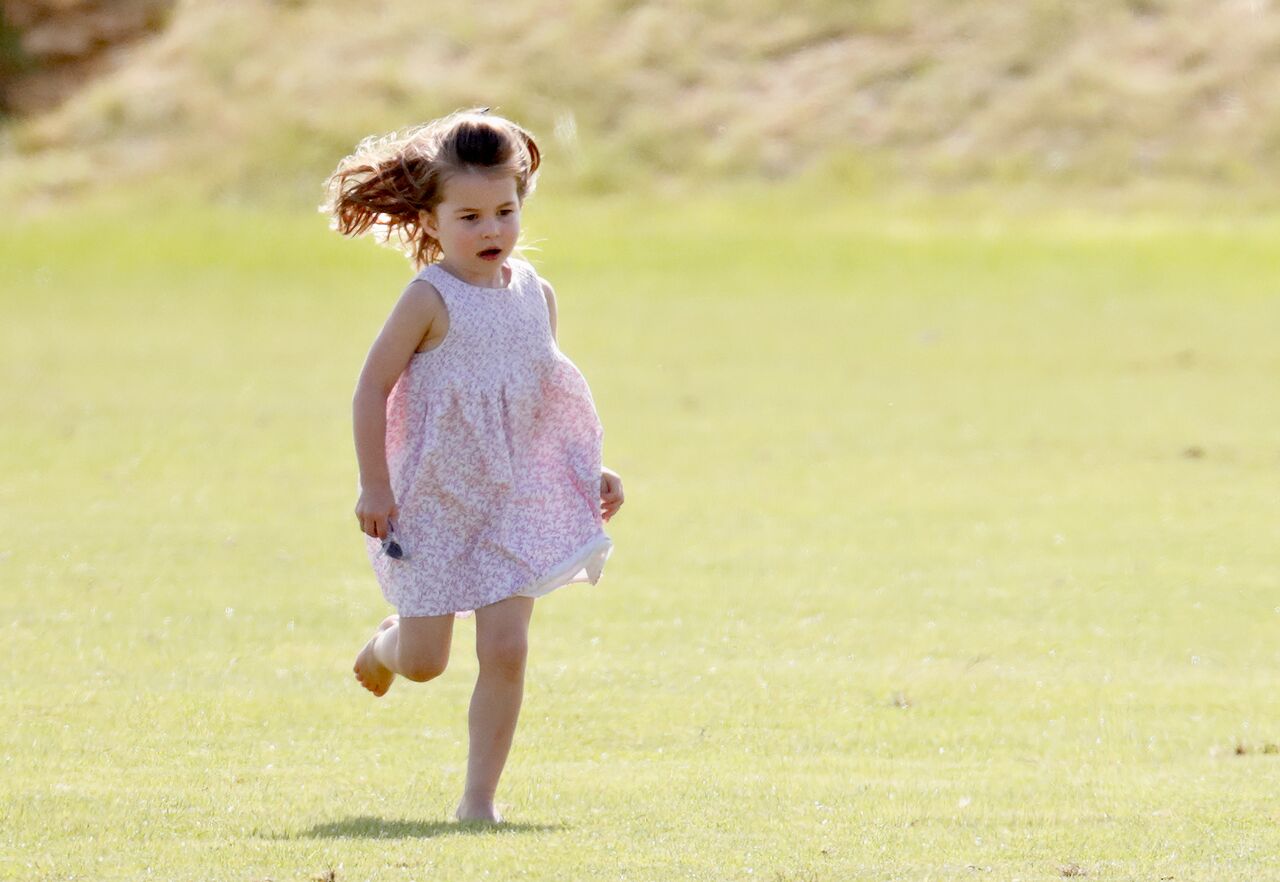 On July 5, 2015, she was baptized in the same church her paternal grandmother was christened, St. Mary Magdalene Church, Sandringham. Charlotte has grown from the chubby royal baby to a pro flower girl with four wedding ceremonies to her name.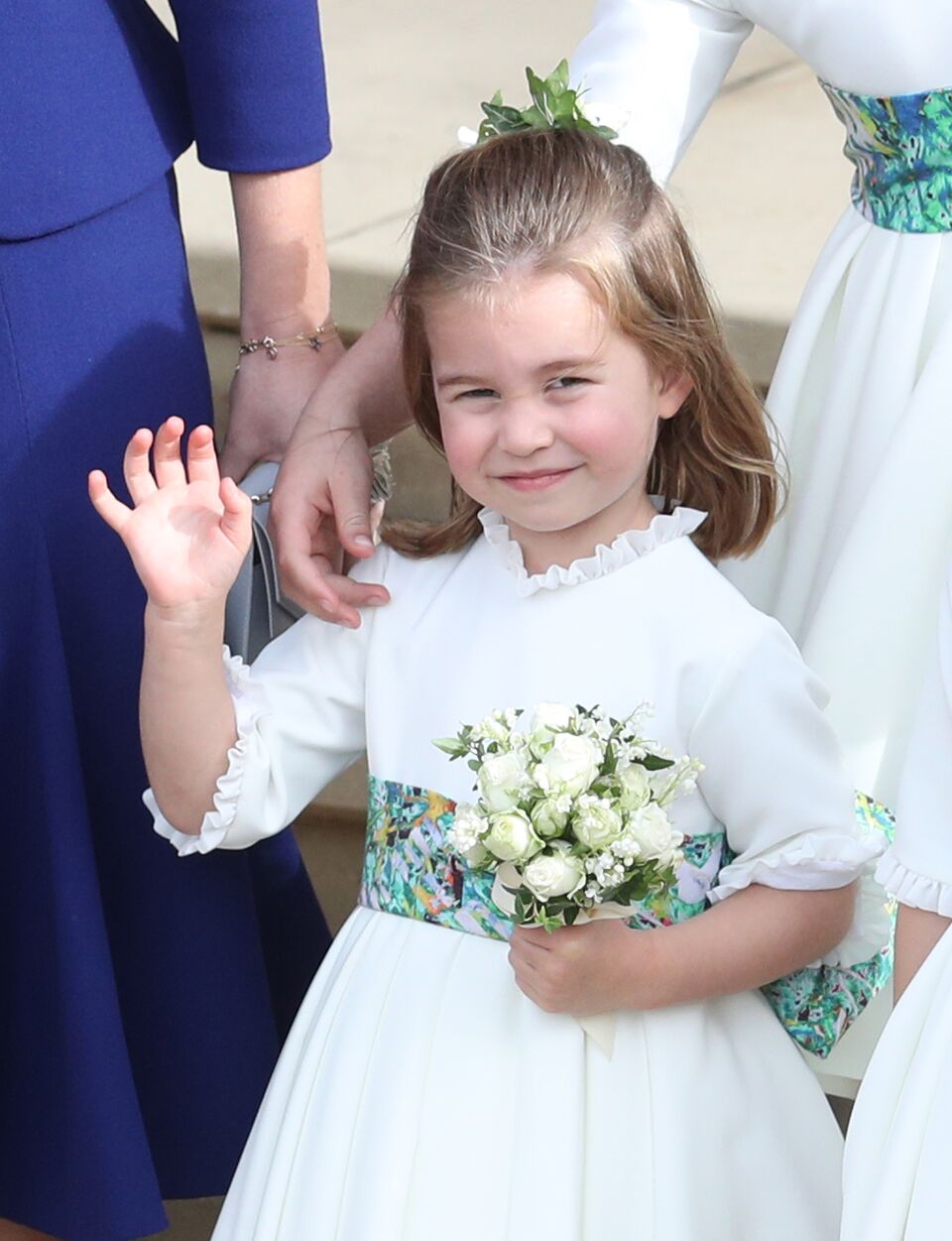 PRINCE LOUIS OF CAMBRIDGE (THE QUEEN'S GREAT-GRANDSON)
Louis Arthur Charles was born on April 23, 2018, to Kate Middleton and Prince William. He is their youngest and third child. He is also the fifth in line to the throne. His names were announced on April 27, 2018, and they pay homage to the Prince of Wales (his paternal grandfather) and his paternal great great great uncle, Lord Mountbatten.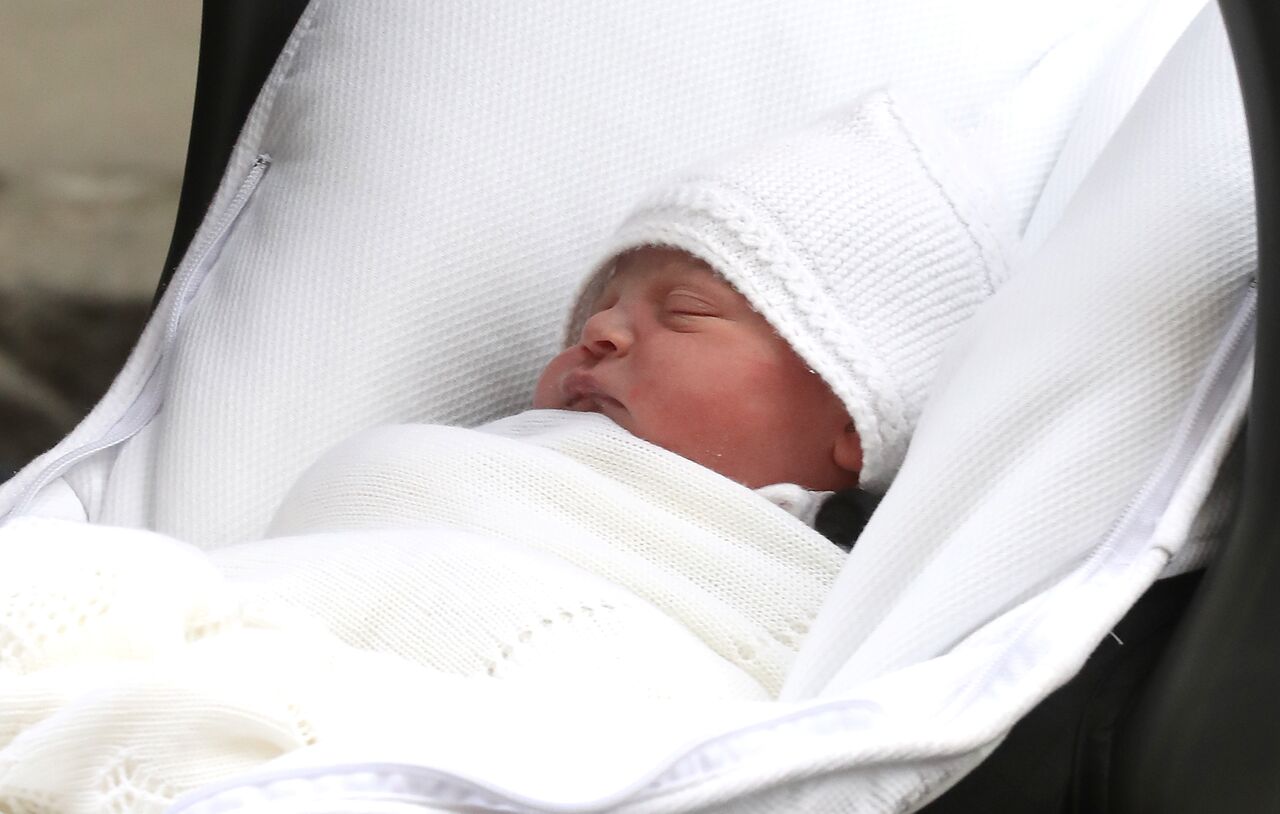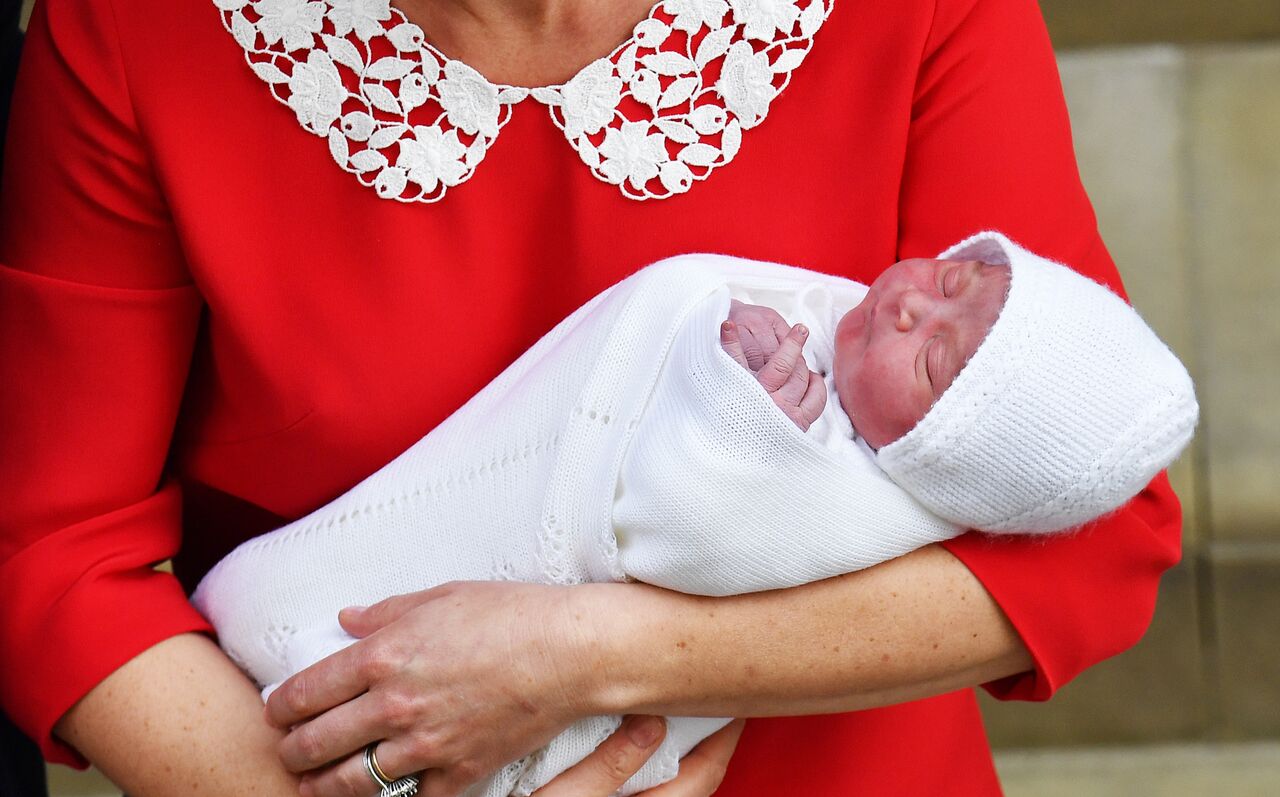 He was baptized in the Chapel Royal at St James's Palace on July 9, 2018. At his christening, he was donned in a look-alike of the royal christening gown that was made in 2016. This was an imitation of the 1841 gown that Queen Victoria's first daughter wore for her christening. He made his first public appearance at 2019 Trooping the Colour.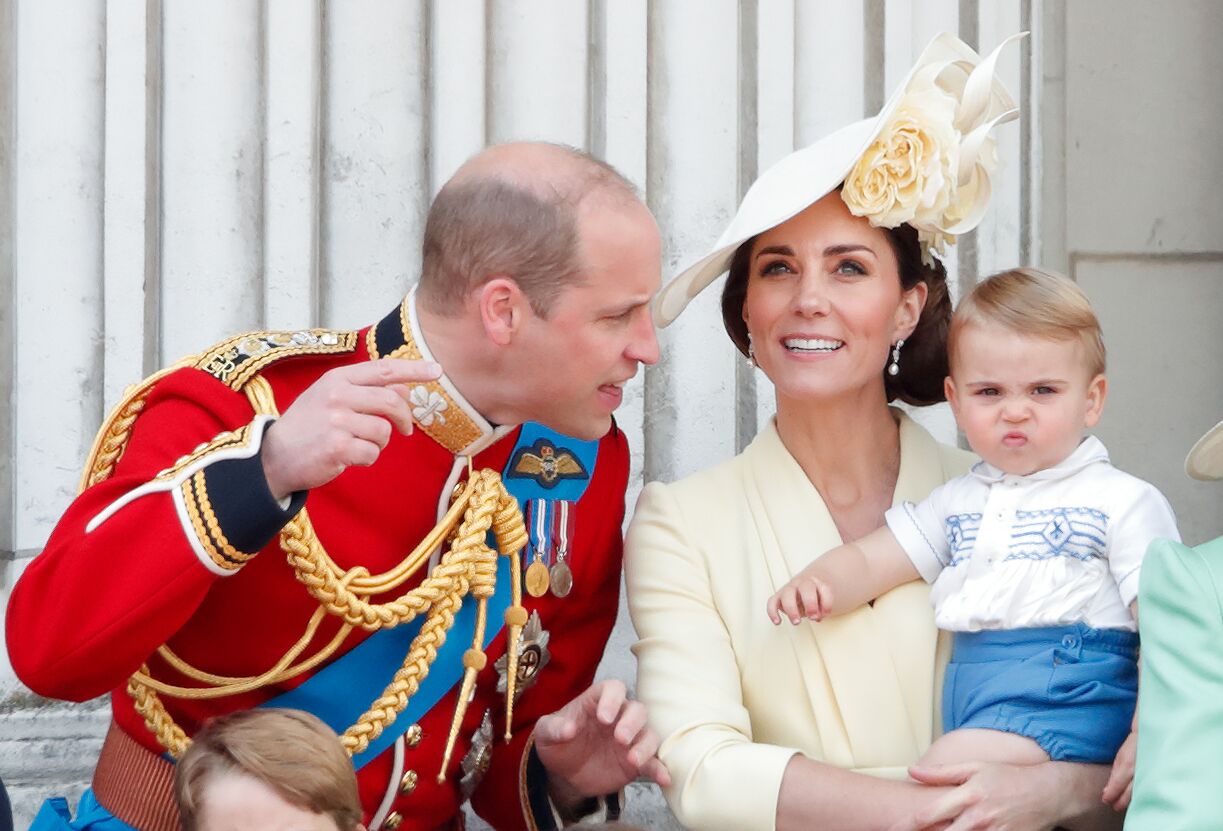 PRINCE HARRY (THE DUKE SUSSEX - THE QUEEN'S GRANDSON)
Henry Charles Albert David was given birth to on September 15, 1984, to Prince of Wales and Princess Diana. He schooled at Wetherby Preparatory School, Ludgrove School, and Eton College.  As a redhead, Harry gained instant acceptance from the moment of his birth, and it didn't take long before the ladies began fawning over him. After his mother's demise, Harry took up the title of the "wild child" as he always made headlines for partying, drinking, doing drugs and flirting with the ladies. He was once photographed wearing a Nazi uniform at a themed party, and that caused some controversy.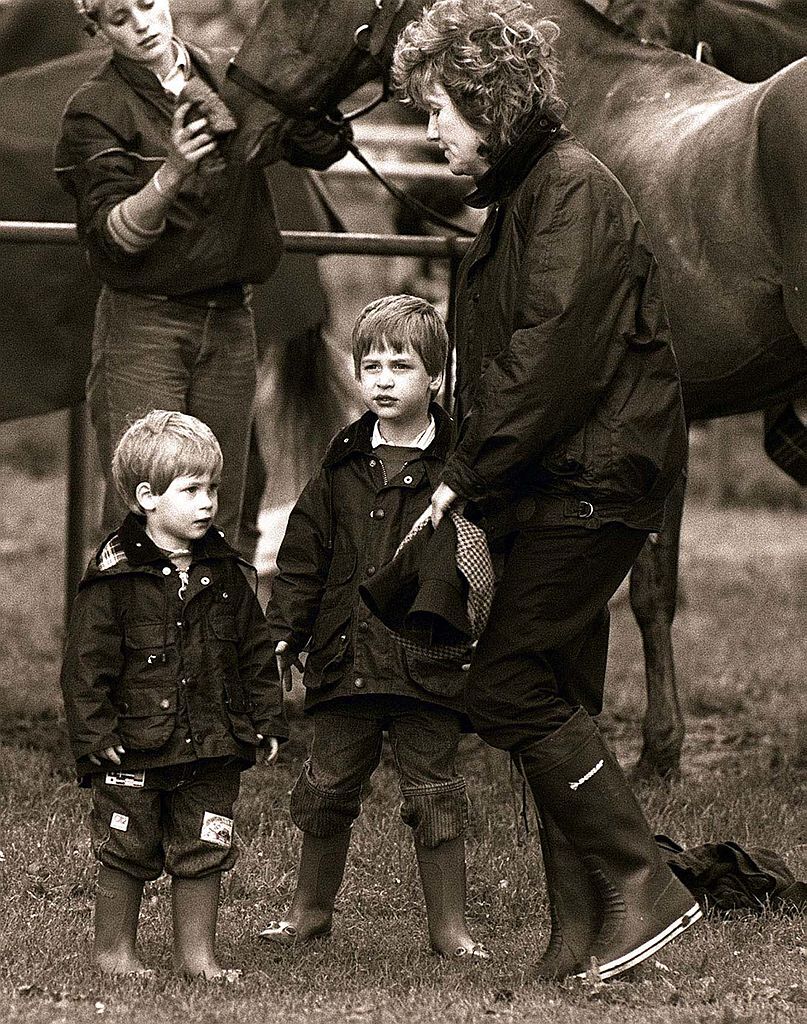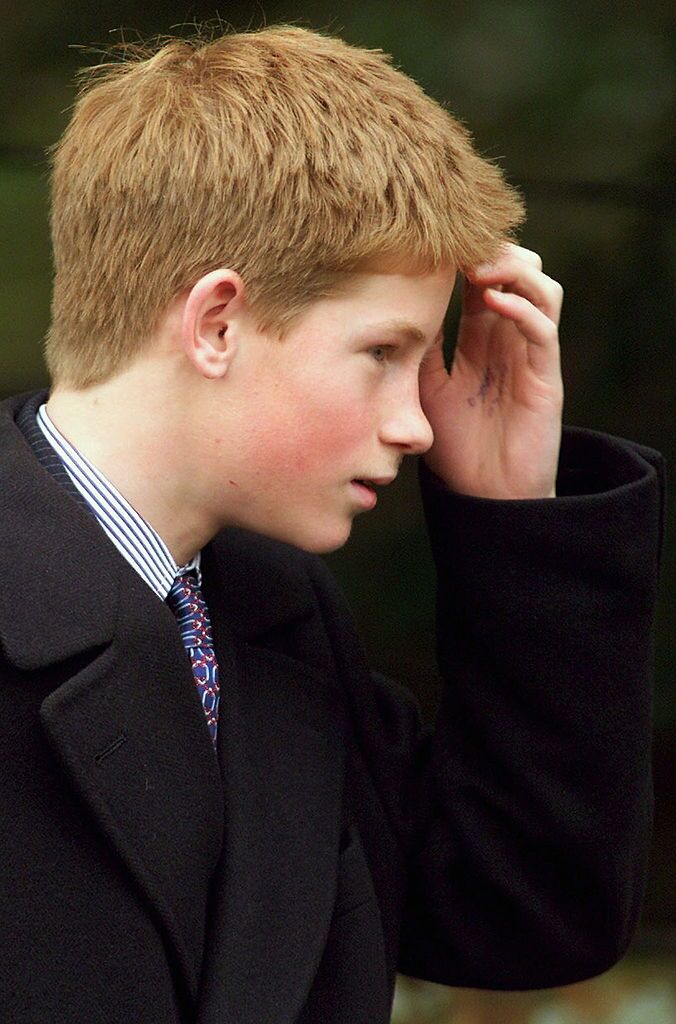 Harry, has however changed from the rebellious royal to a proud father and husband. The world saw the Duke's transformation when actress, Meghan Markle came into his life. On May 19, 2018, he tied the knot with Meghan. Before the wedding, he was given the title of Duke of Sussex, Earl of Dumbarton and Baron Kilkeel. All in the Peerage of the United Kingdom by the Queen. He and his wife welcomed their first son, Archie Harrison Mountbatten-Windsor on May 6, 2019. We guess love does genuinely change a man!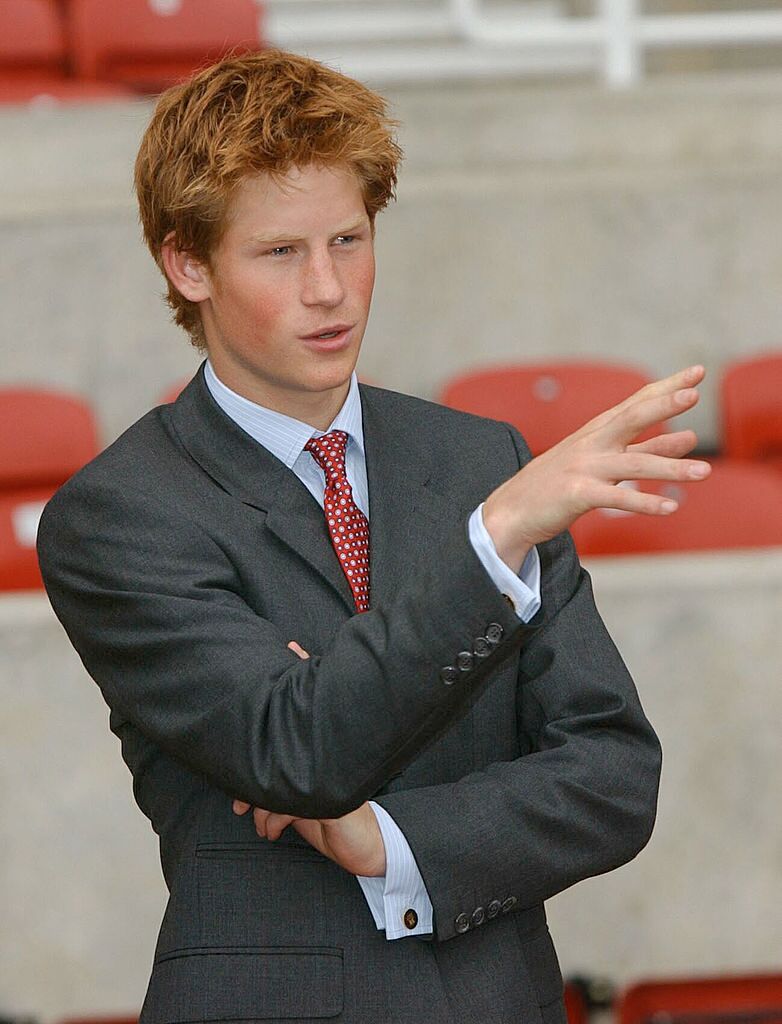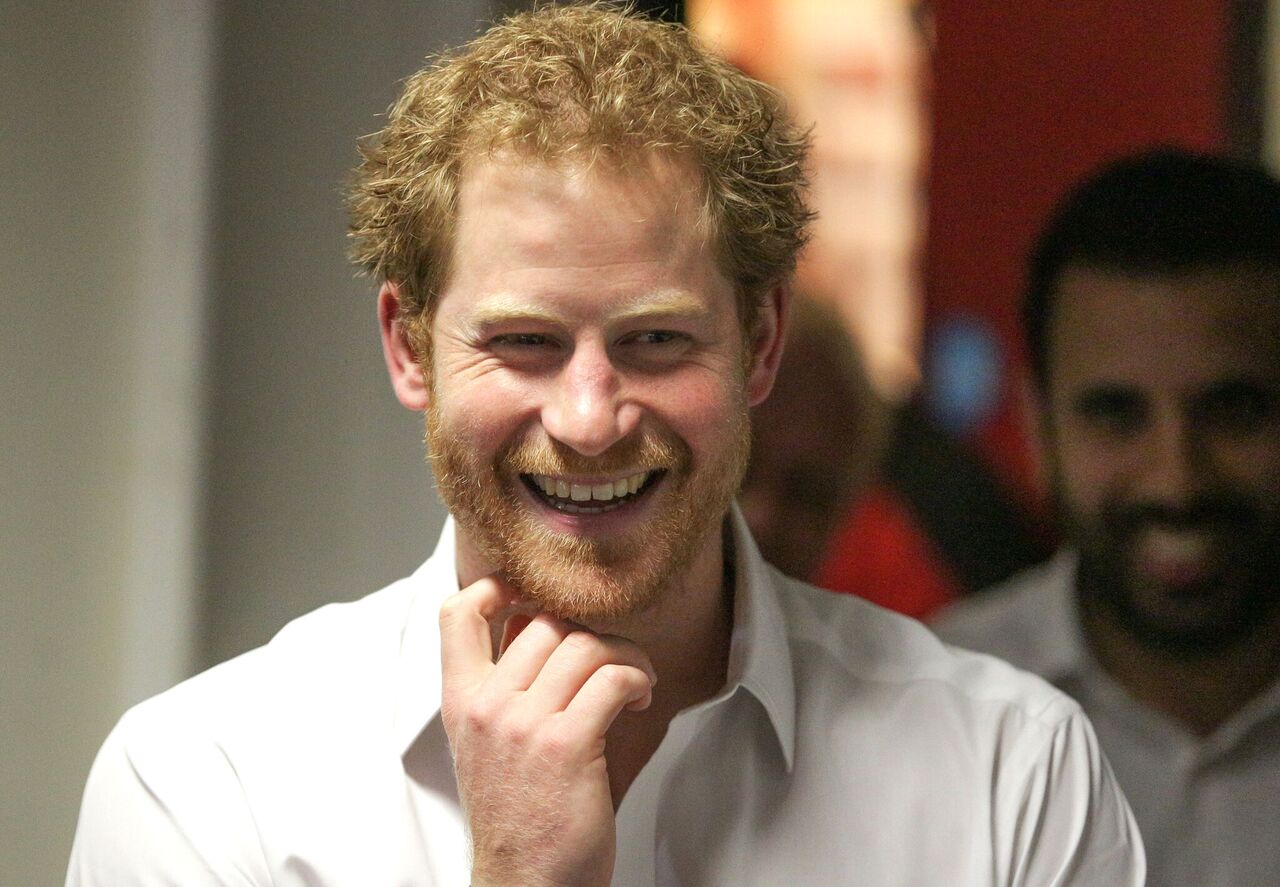 MEGHAN MARKLE (DUCHESS OF SUSSEX - THE QUEEN'S GRANDDAUGHTER-IN-LAW)
Rachel Meghan Markle was born on August 4, 1981, to Thomas Markle and Doria Ragland. She is an American member of the British royal family by marriage to Prince Harry. The duo tied the knot on May 19, 2018.  Meghan was a breath of fresh air to the British Royal family as she was not only an American but an actress and divorcee when she began dating Prince Harry. Meghan grew up in Los Angeles, California and is of mixed ethnic background. She studied at Northwestern University and during that period ventured into acting. Meghan was previously married to an actor and producer, Trevor Engelson from 2011-2013.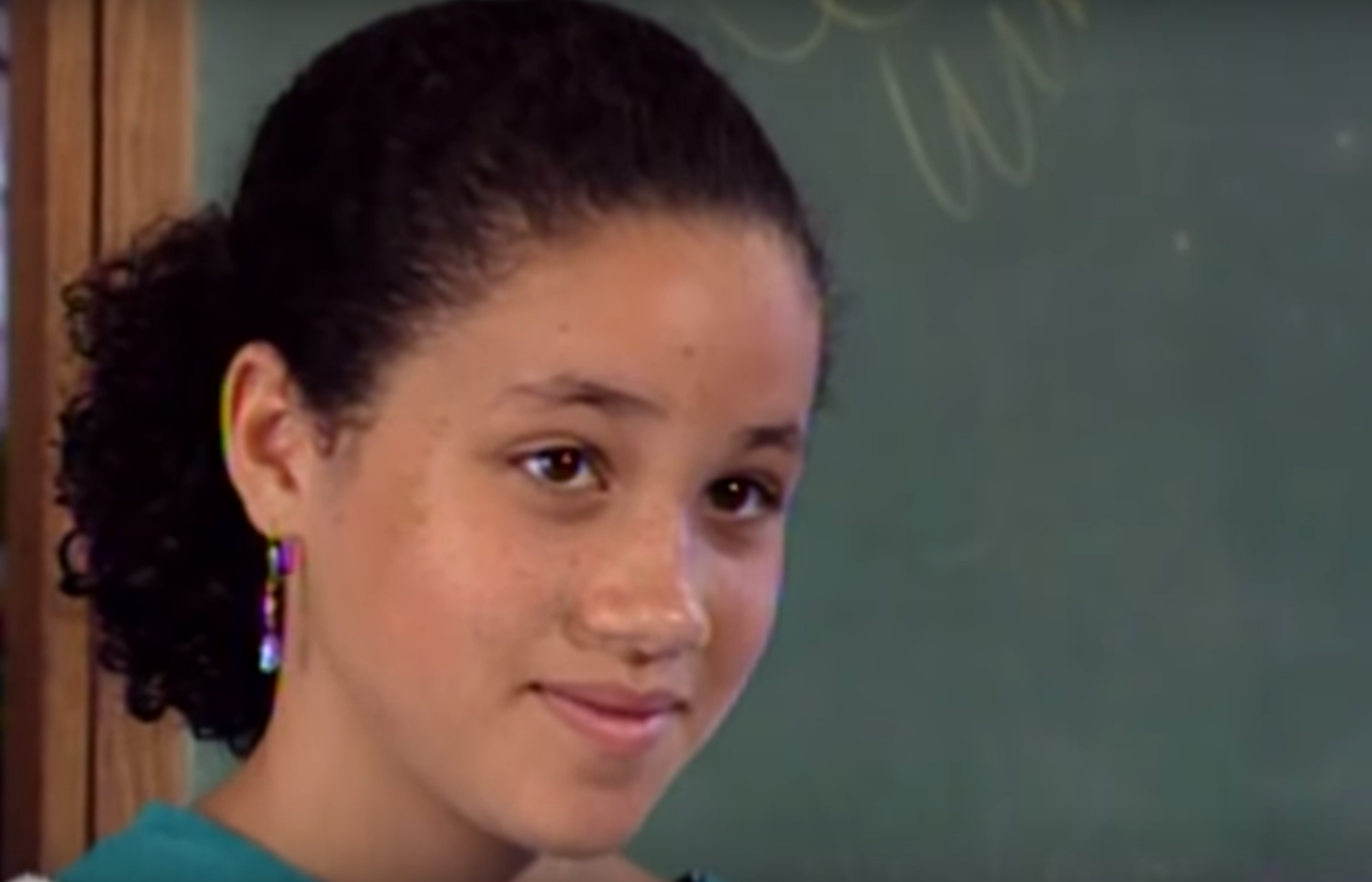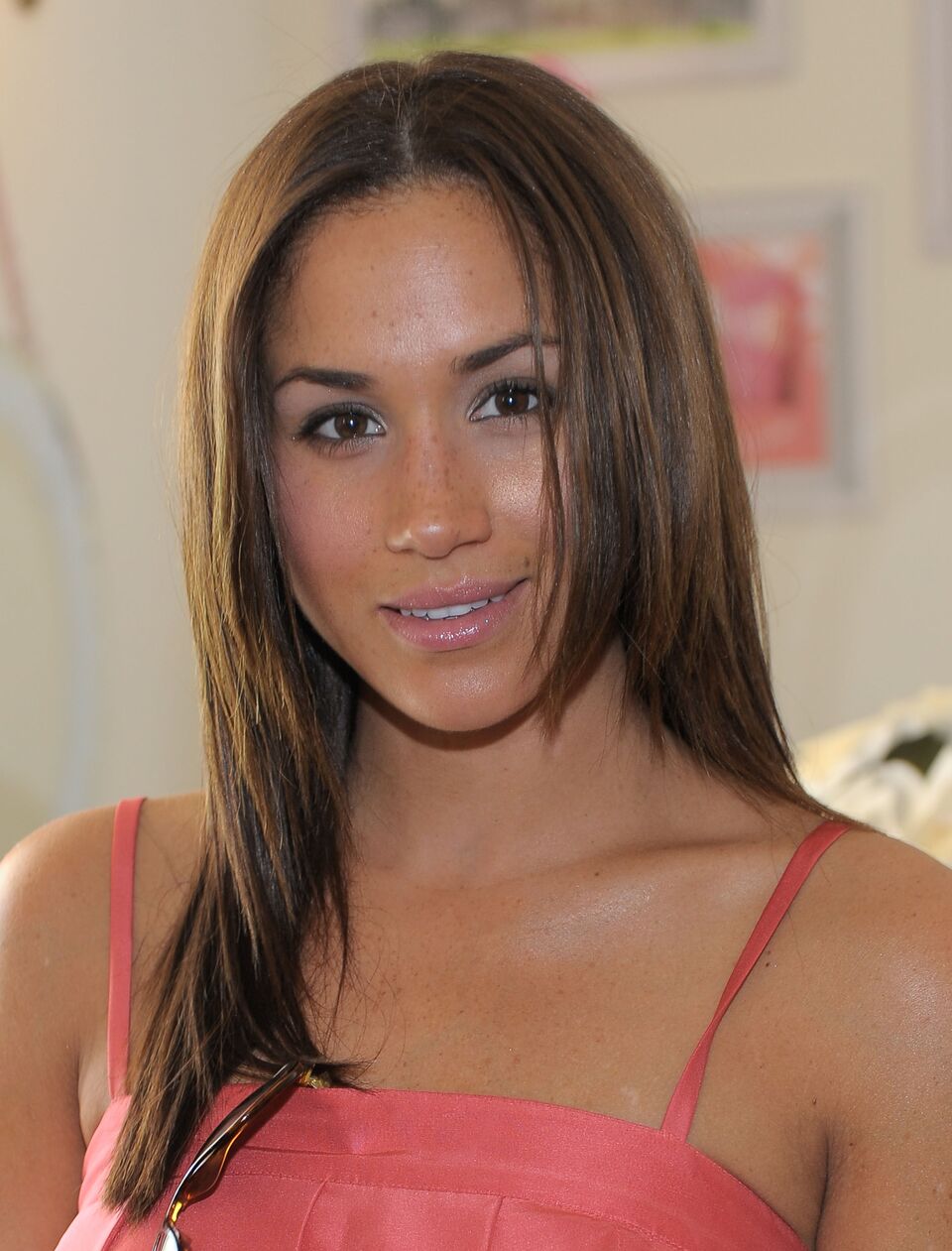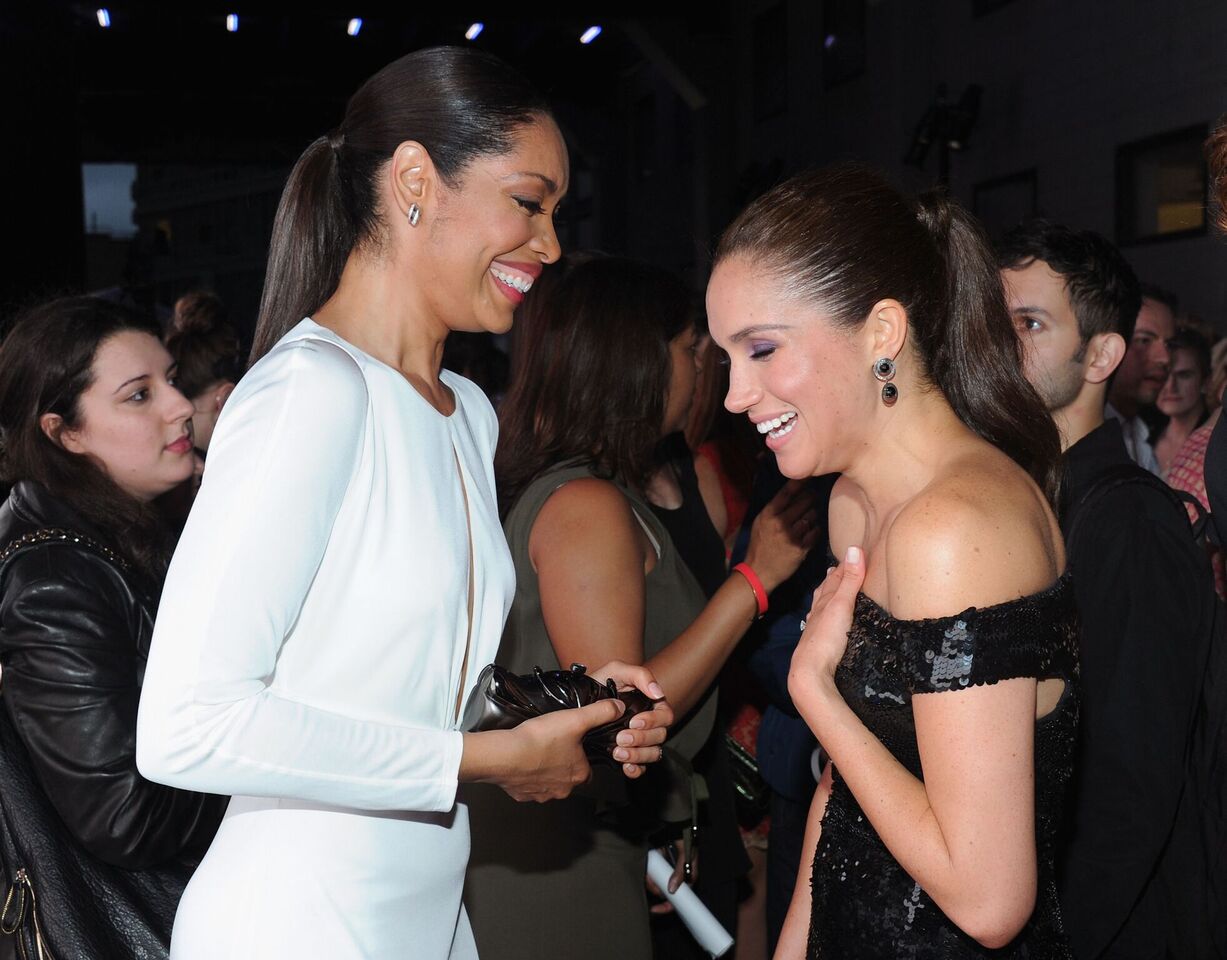 Meghan's inclusion into the royal family caused a lot of stir because she was famous for her role as Rachel Zane on 'Suits' from 2011-2017. In just a year of officially becoming a royal, Meghan as evolved from our favorite character on the legal series to a lovely wife, a mother, the Duchess of Sussex, and royal fashion rebel! She and her husband, Prince Harry had their first son, Archie on May 6, 2019.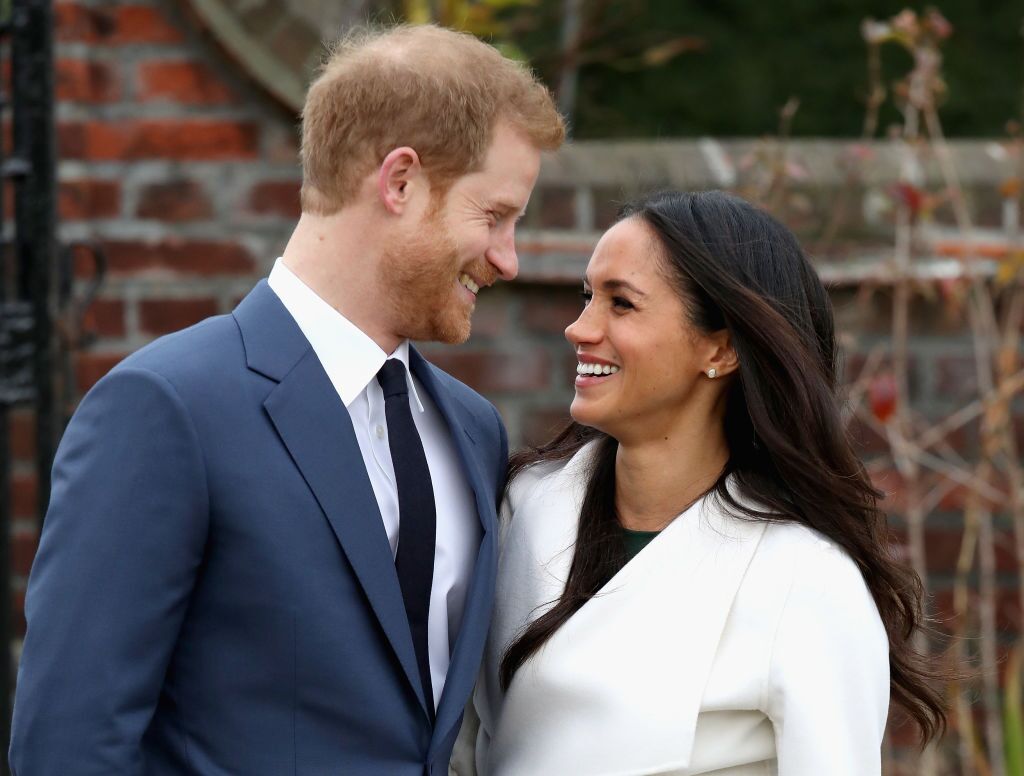 ARCHIE OF SUSSEX (THE QUEEN'S GREAT-GRANDSON)
Archie Harrison Mountbatten-Windsor was born on 6th May 2019 to Duke and Duchess of Sussex. He is the seventh in line to the throne. His birth was celebrated by some landmarks being lit up, like; Niagara Falls, the CN Tower, and the London Eye. His parents announced his name on 8th May 2019.
He was baptized on the 6th July 2019 in the Private Chapel of Windsor Castle wearing the royal christening gown. The Daily Telegraph stated that he is "the first half-American, biracial royal baby." He is also a citizen of both Britain and America.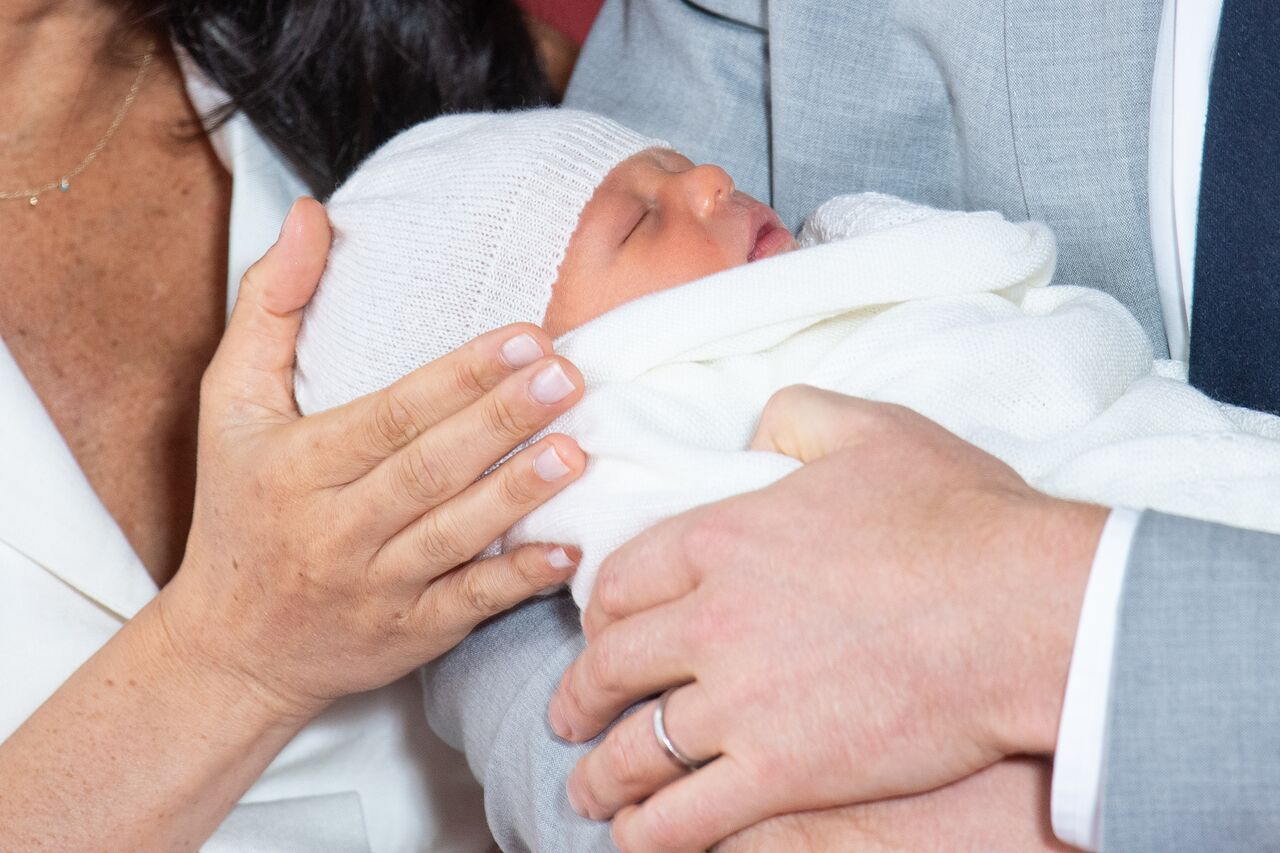 PRINCESS ANNE - (THE PRINCESS ROYAL - THE QUEEN'S DAUGHTER)
Anne Elizabeth Alice Louise was born on 15th August 1950. She is the second offspring and only daughter of Queen Elizabeth II and Prince Philip. When she was given birth to, she was third in line, after her mother and brother, Prince Charles. But she was the second in line when her mother ascended the throne. Presently she is the 14th inline as at May 2019.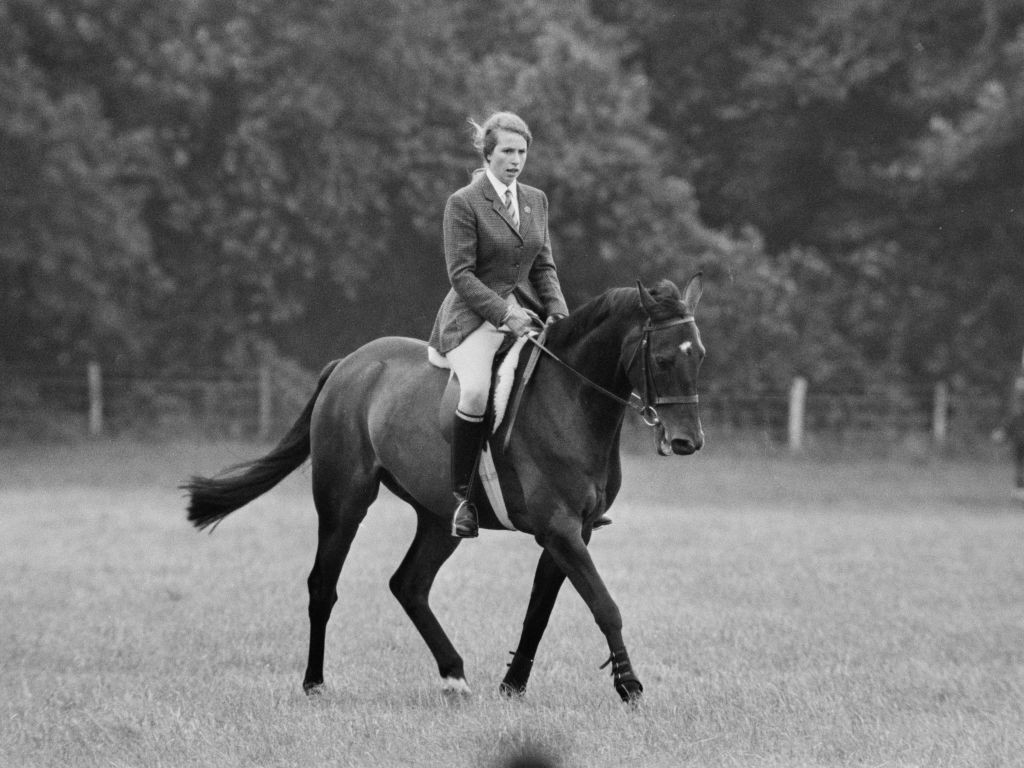 She was born at Clarence House, and a 21-gun salute in Hyde Park marked her birth. When she was little, she was homeschooled by her governess until she went to a boarding school. Anne started education at Benenden School in 1963. In 1968, she graduated with six GCE O-Levels and two A-Levels. She is well known for charities and also known as the first royal to have partaken in the Olympics game.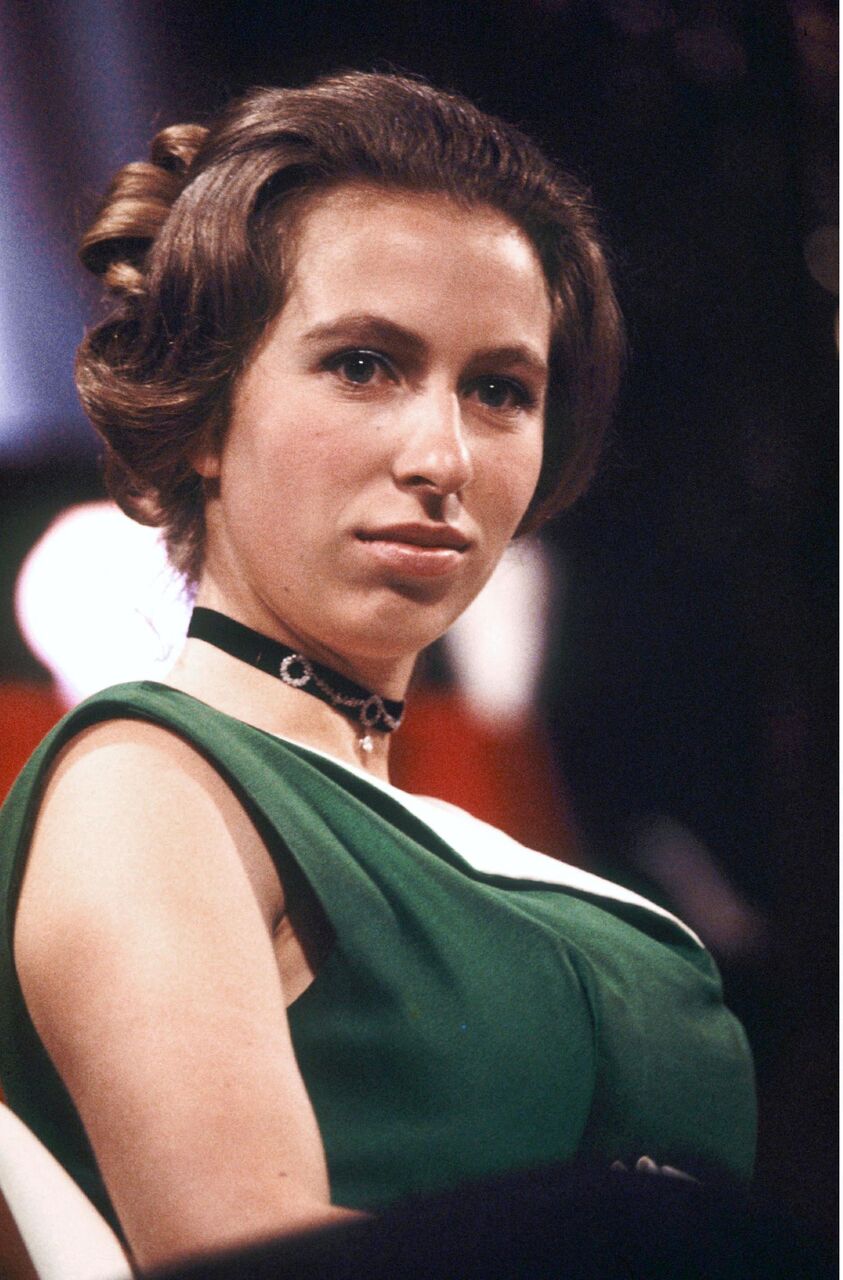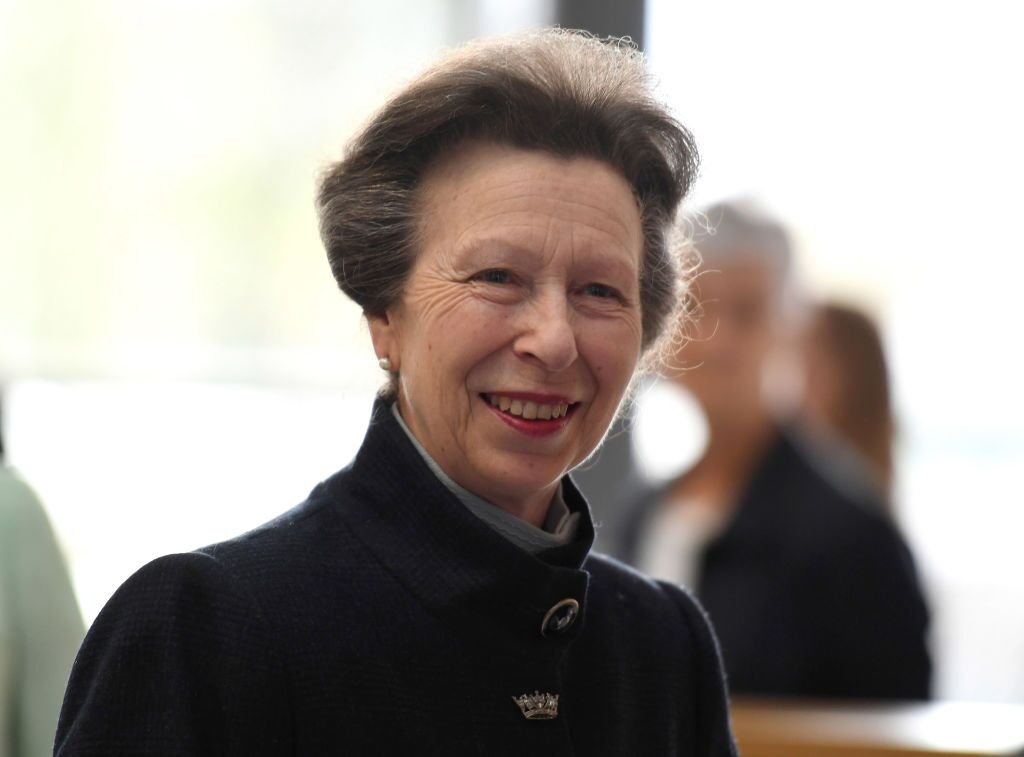 Princess Anne has been The Princess Royal since 1987 and is the seventh bearer. She initially got married to Captain Mark Phillips in 1973 before they divorced in 1992. Together they raised two children and have four grandchildren. She moved on months after their split to marry Commander (now Vice Admiral), Sir Timothy Laurence. She has been the Admiral and Chief Commandant of Women in the Royal Navy since 2012 
PRINCE ANDREW (THE DUKE OF YORK - THE QUEEN'S SON)
Andrew Albert Christian Edward, born 19th February 1960 is the second son and third born of his parents. He was birthed in the Belgian Suite of Buckingham Palace. His baptismal took place in the Palace's Music Room on 8th April 1960. He was born after his mother became Queen. He is the first child to be conceived by a ruling Queen since Queen Victoria birthed her last-child, Princess Beatrice.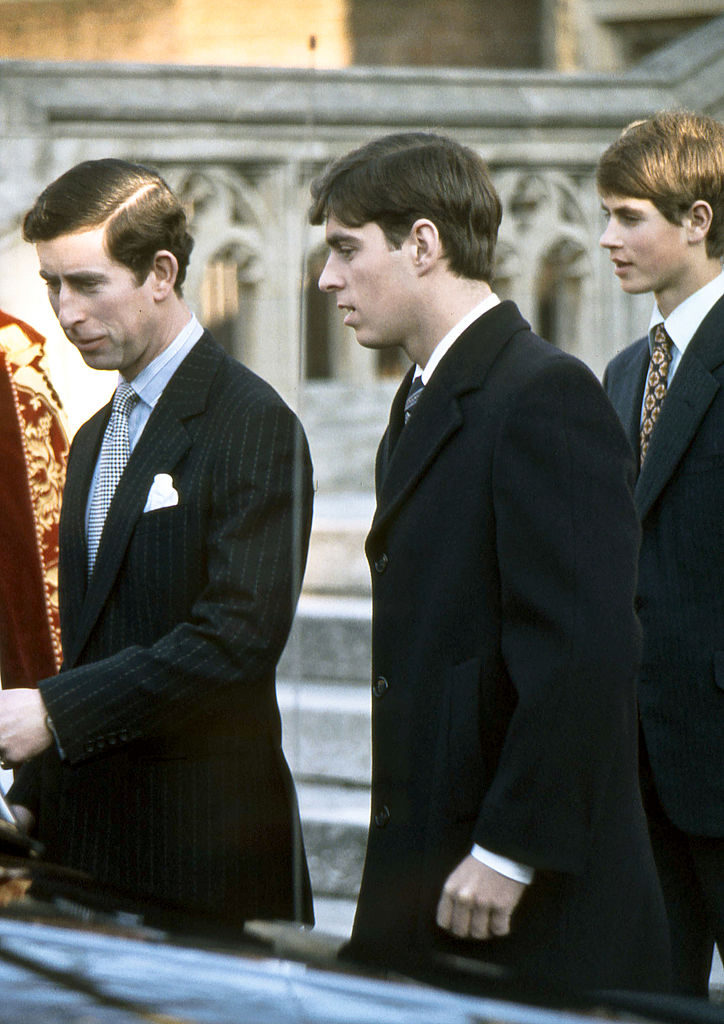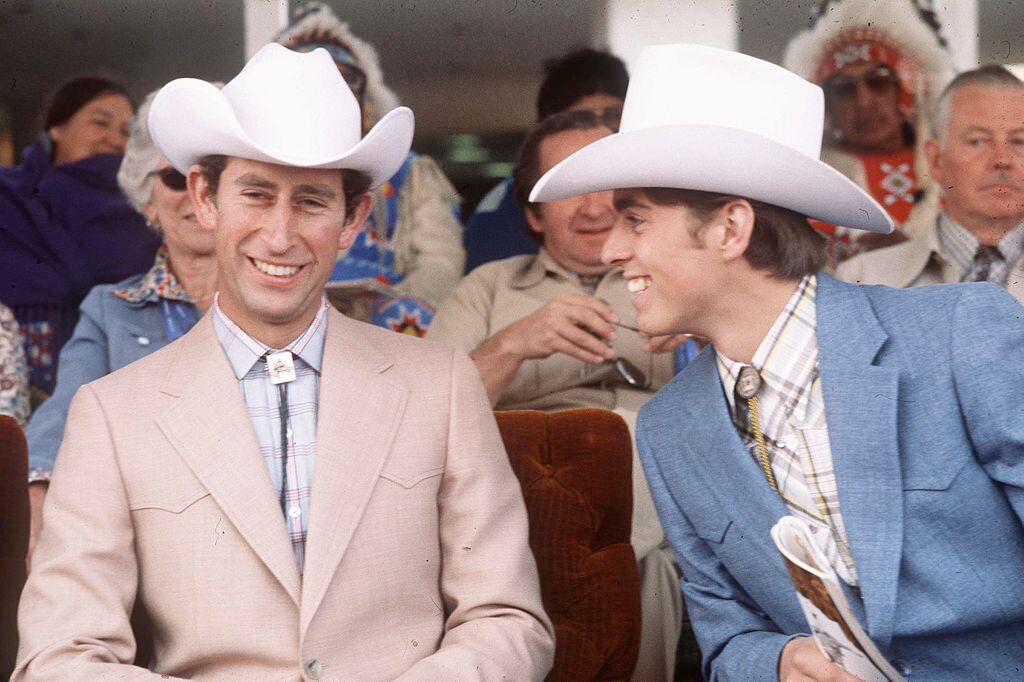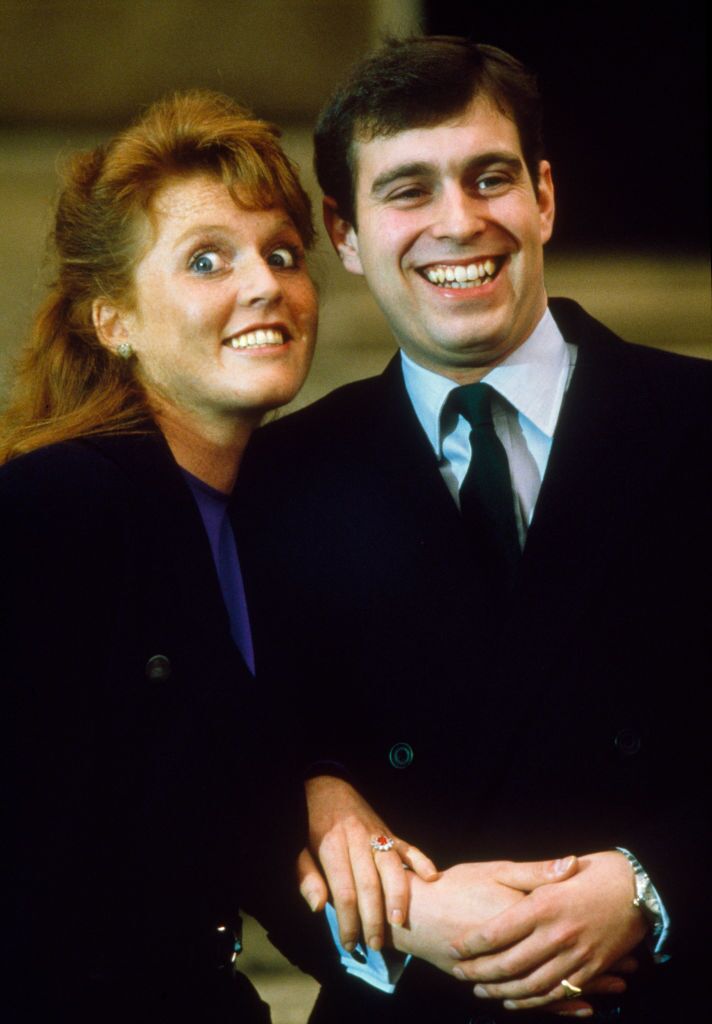 Prince Andrew is a commander and also Vice-Admiral in the Royal Navy. He also served as a helicopter pilot, an instructor, and a warship captain. He got married to Sarah Ferguson in 1986. They got a lot of attention from the media during their marriage, separation, and divorce, which took place in 1996. In addition to other royal assignments, he was Britain's Special Representative for International Trade and Investment till July 2011.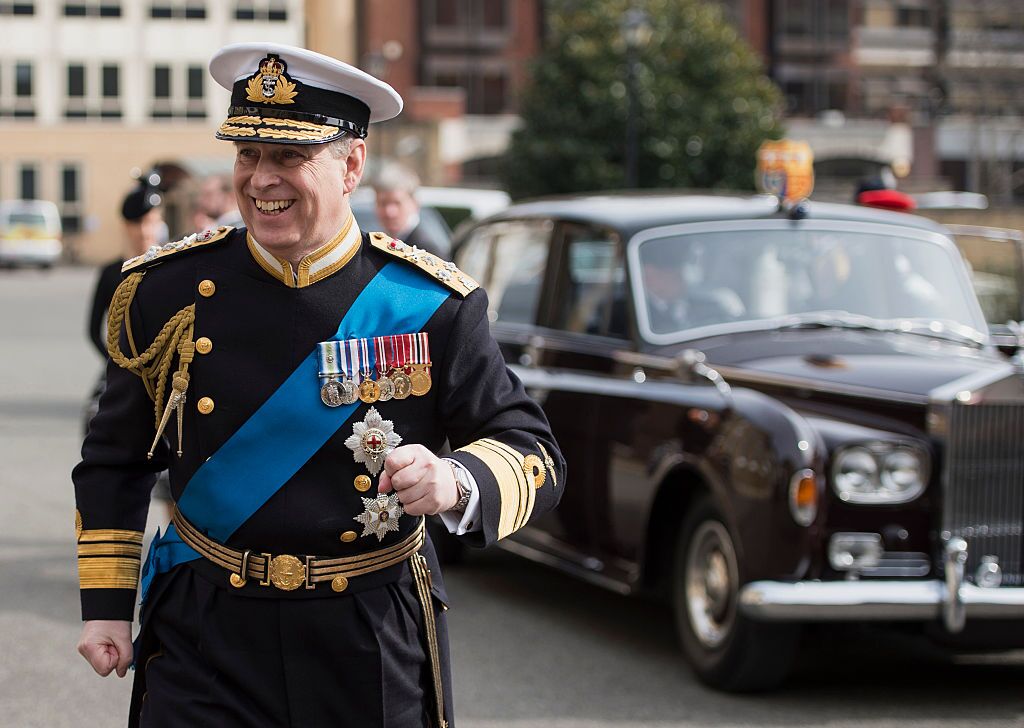 SARAH FERGUSON (THE DUCHESS OF YORK - THE QUEEN'S FORMER DAUGHTER-IN-LAW)
Sarah Margaret Ferguson was born on 15th October 1959 at London Welbeck Hospital. She is a British writer, charity patron, film producer, and television personality. She was born to the family of Ronald Ferguson and Susan Barrantes. Sarah was a student at Daneshill School, Stratfield Turgis. She was  referred to by the staff of the school as a "courageous, bubbly and outgoing little girl."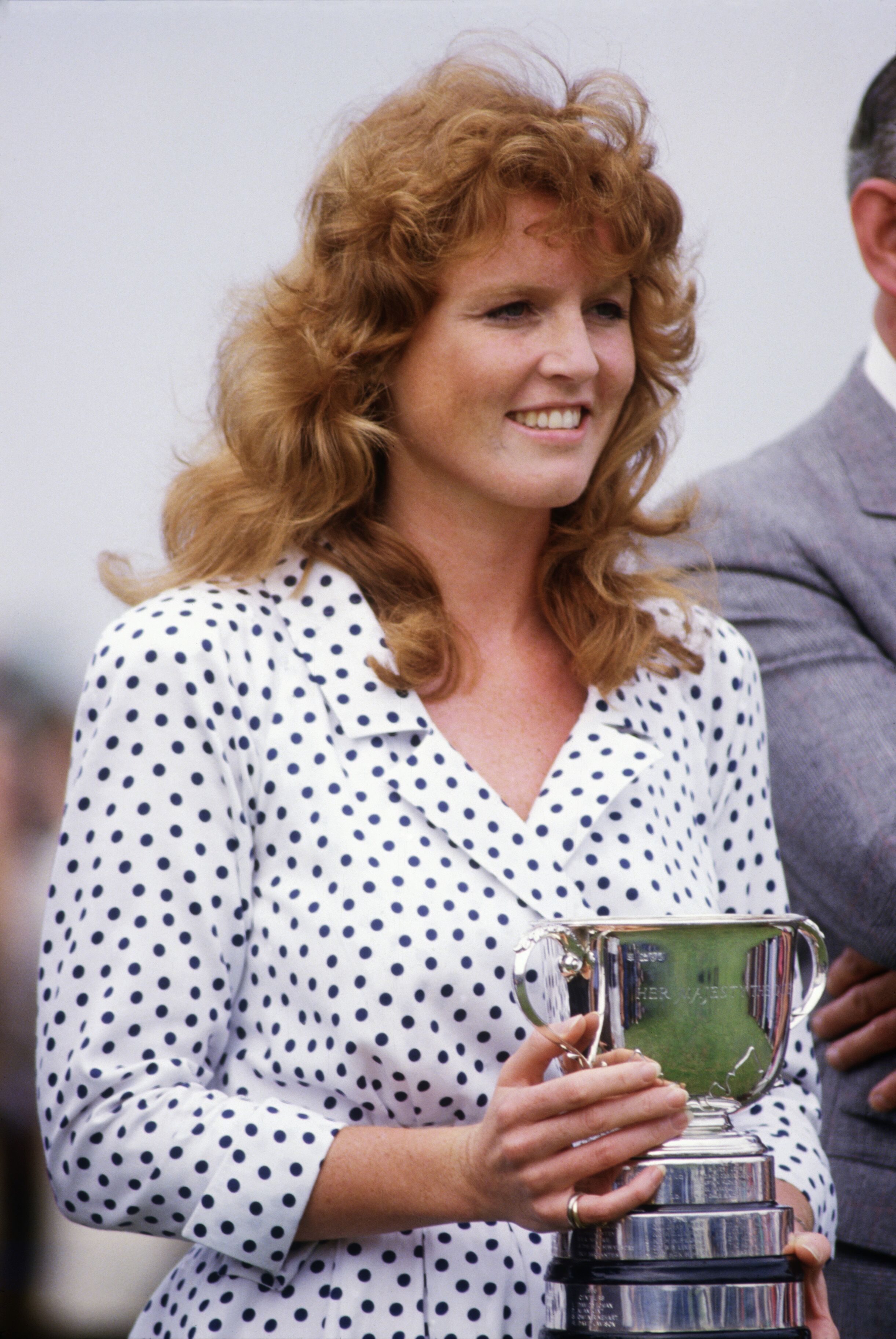 She got married to Prince Andrew in 1986 after a whirlwind romance. But sadly they divorced in 1996. They have two daughters; Princess Beatrice and Princess Eugenie, who are respectively ninth and tenth in the line of succession to the British throne. She is well known for her charity work.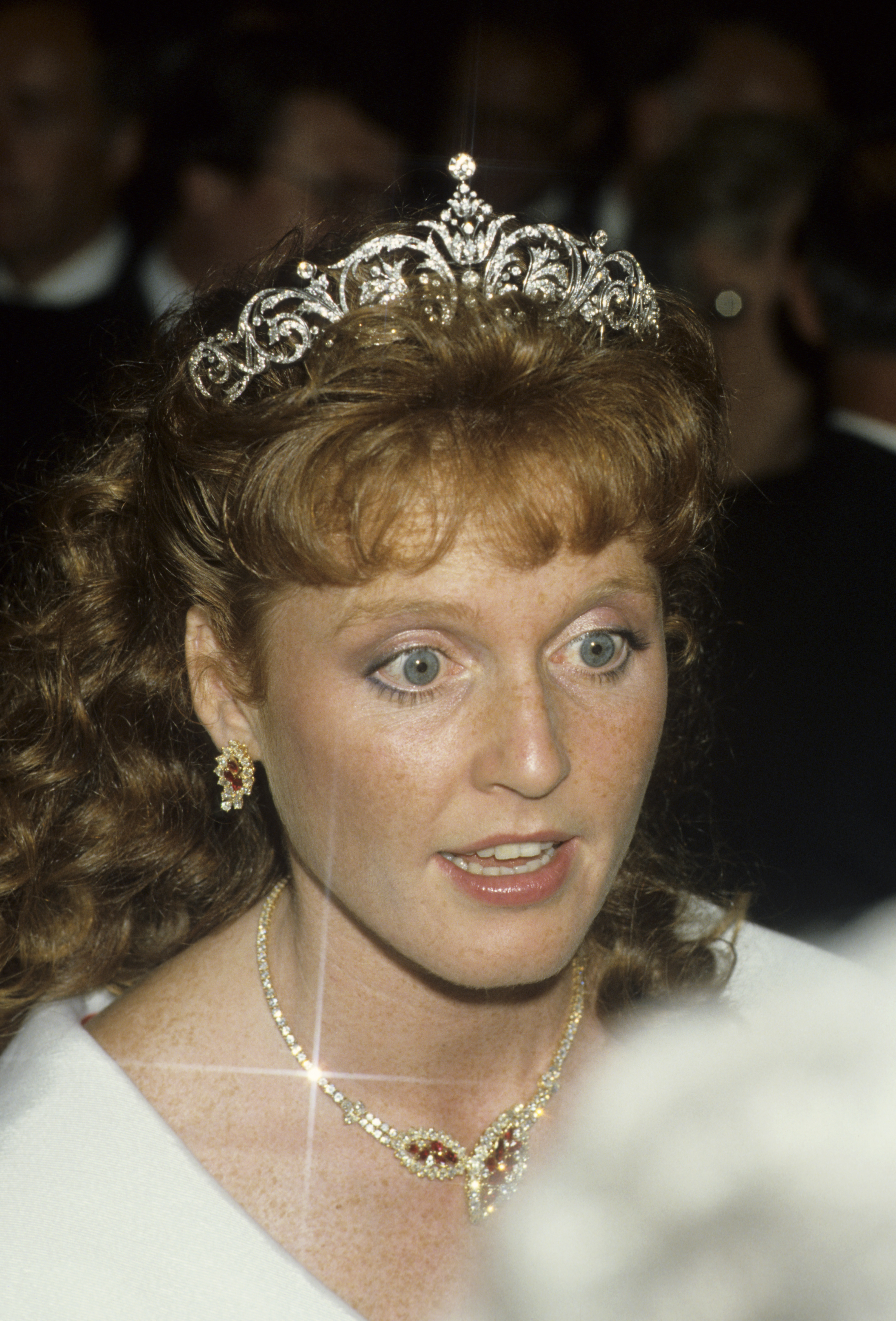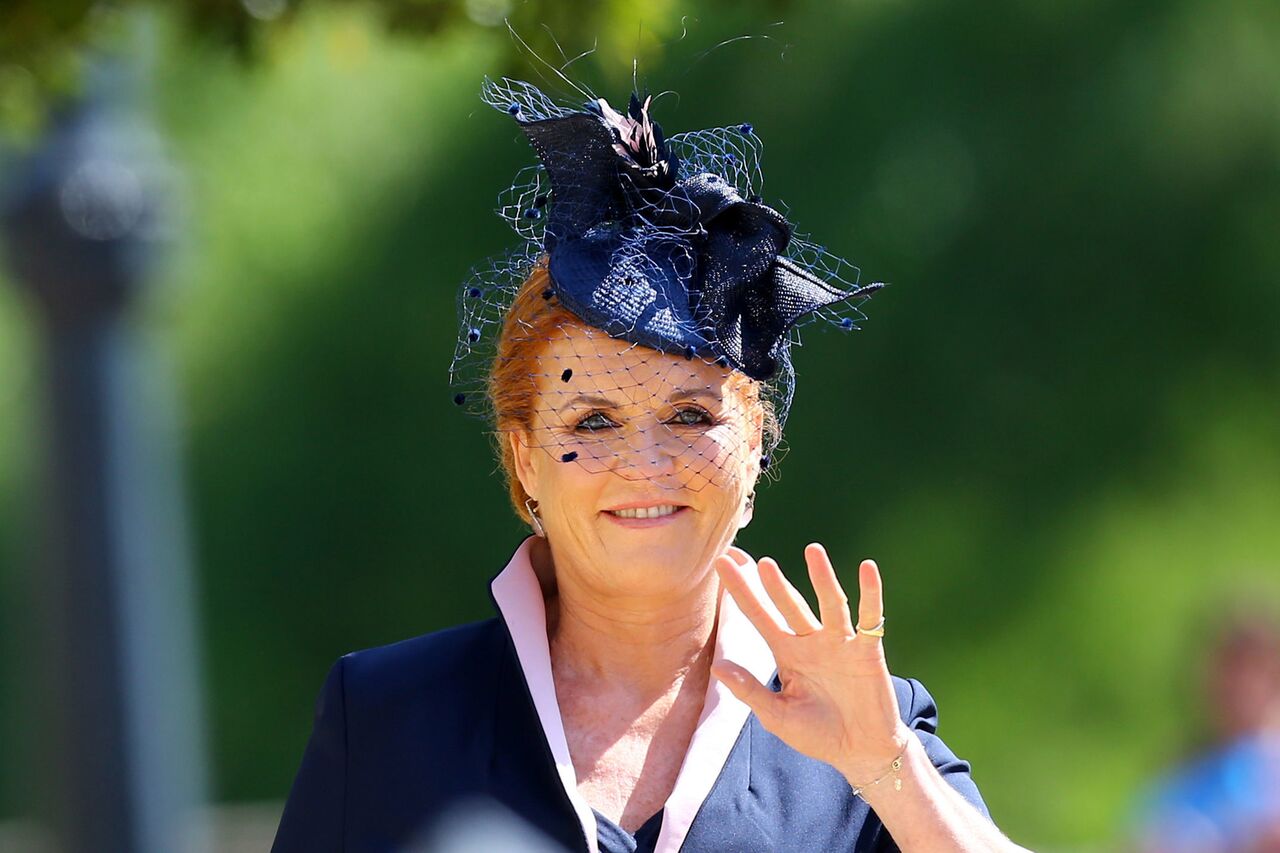 PRINCESS BEATRICE OF YORK (THE QUEEN'S GRANDDAUGHTER)
Beatrice Elizabeth Mary was born on 8th August 1988. She is the first born daughter of the Duke and Duchess of York. She is ninth in line to the British throne. Her baptismal took place in the Chapel Royal at St James's Palace on 20th December 1988. Her name was not expected and wasn't even revealed until almost two weeks after her birth. She started education at independent Upton House School in Windsor, in 1991.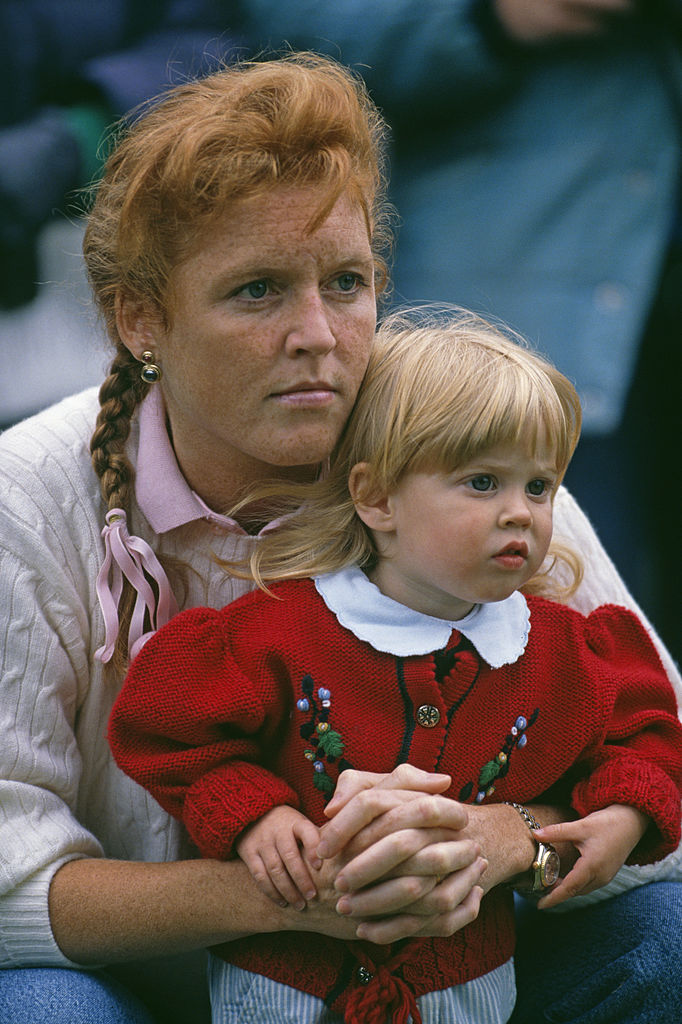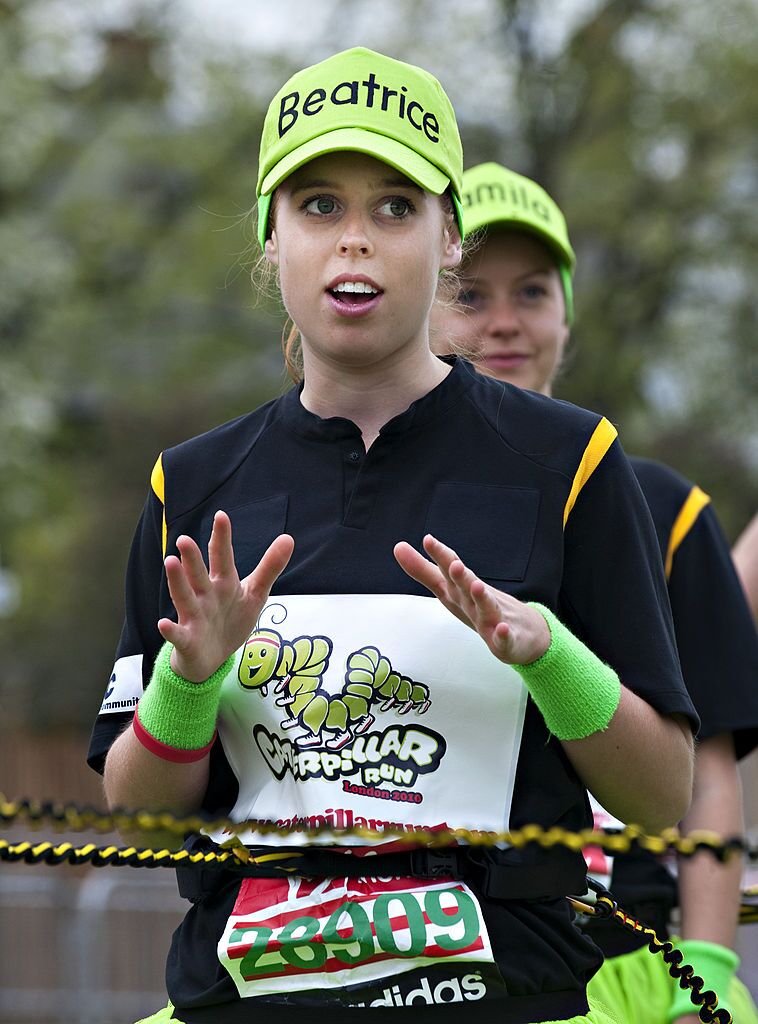 Then she went on to attend the independent Coworth Park School from 1995. From 2000 to 2007 Beatrice attended the independent St George's School in Ascot. In 2005, she opened up about her dyslexia. In 2011, she graduated from  Goldsmiths College, London with a 2:1 degree in BA History and History of Ideas. Just like her mother, she is also known for her charitable works.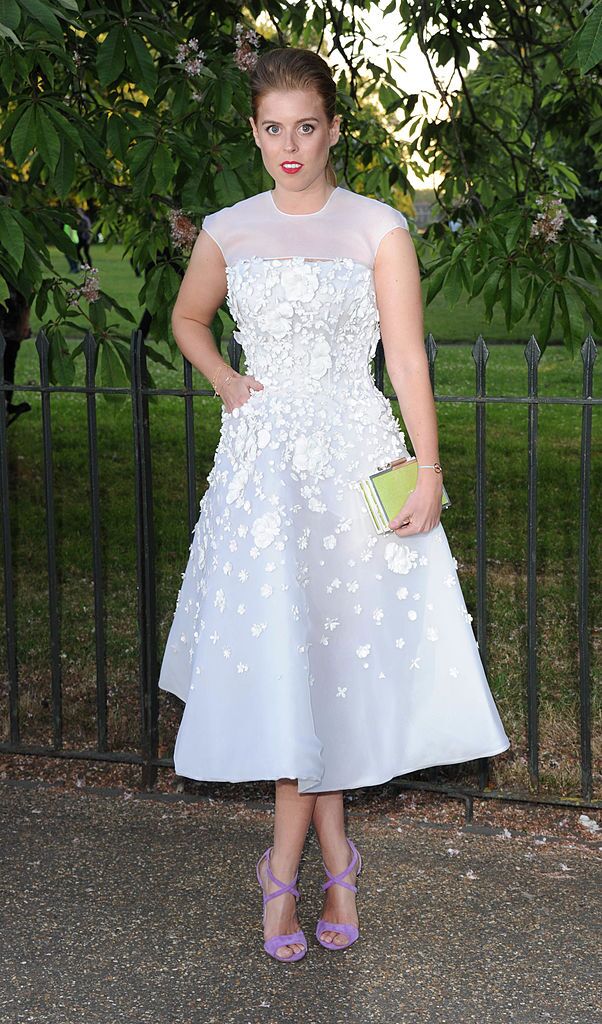 PRINCESS EUGENIE OF YORK (THE QUEEN'S GRANDDAUGHTER)
Eugenie Victoria Helena was born 23rd March 1990 to Prince Andrew, Duke of York and Sarah, Duchess of York. She is the younger sister of Princess Beatrice. She is now Mrs. Jack Brooksbank. Her names were announced seven days after her birth. She was baptized on 23rd November 1990 at St. Mary Magdalene Church, Sandringham.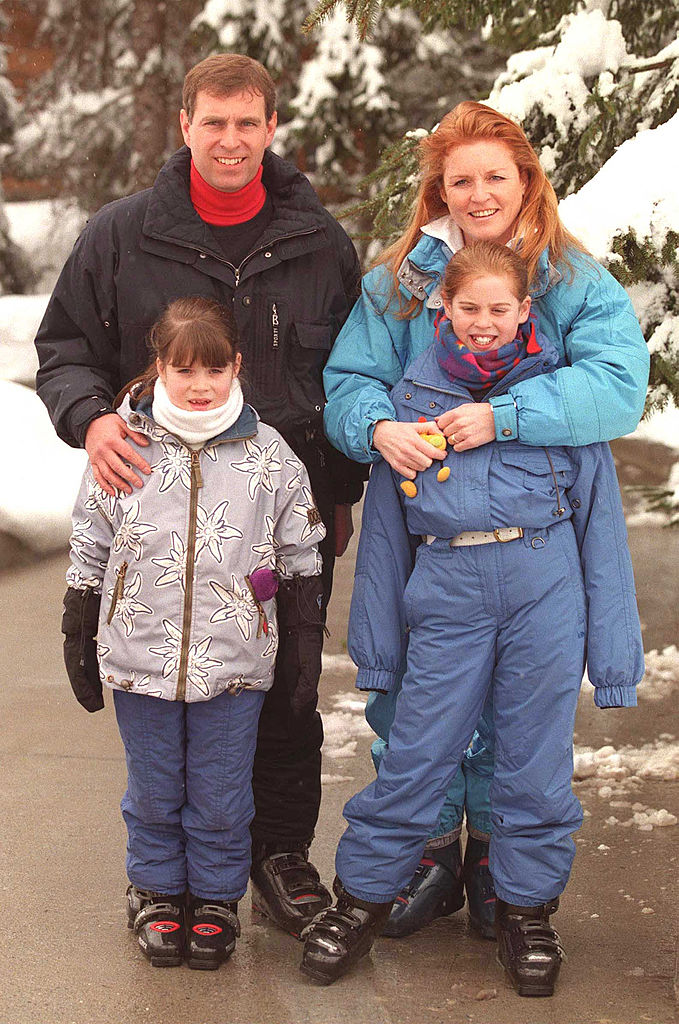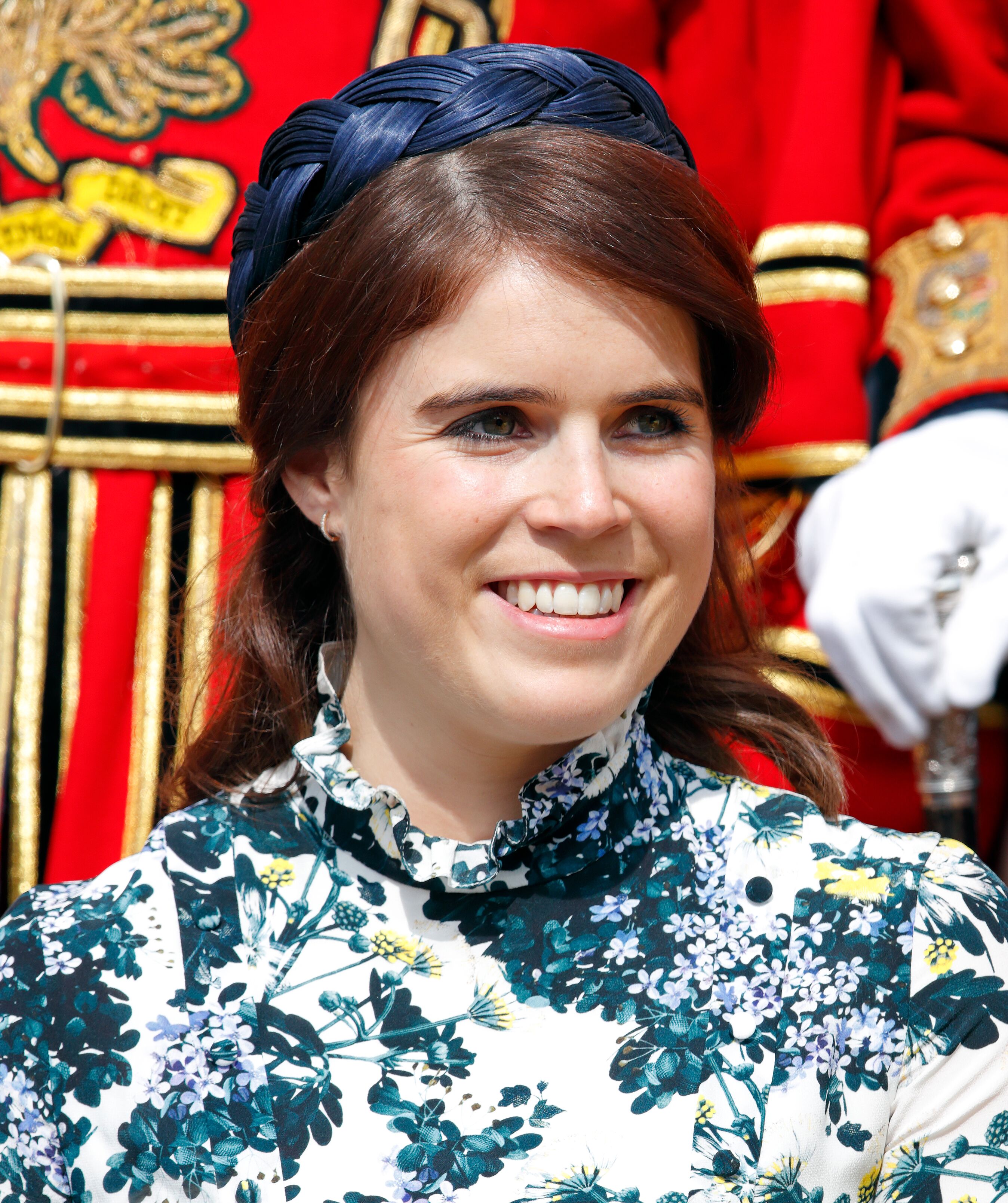 She was the first royal baby to be publicly christened. She is also the only one the Queen's grandchildren not baptized in the Lily Font. While growing up, Princess Eugenie experienced a defect of scoliosis. 12-year-old Eugenie was diagnosed with scoliosis and had to undergo surgery at the Royal National Orthopaedic Hospital in London on October 2002.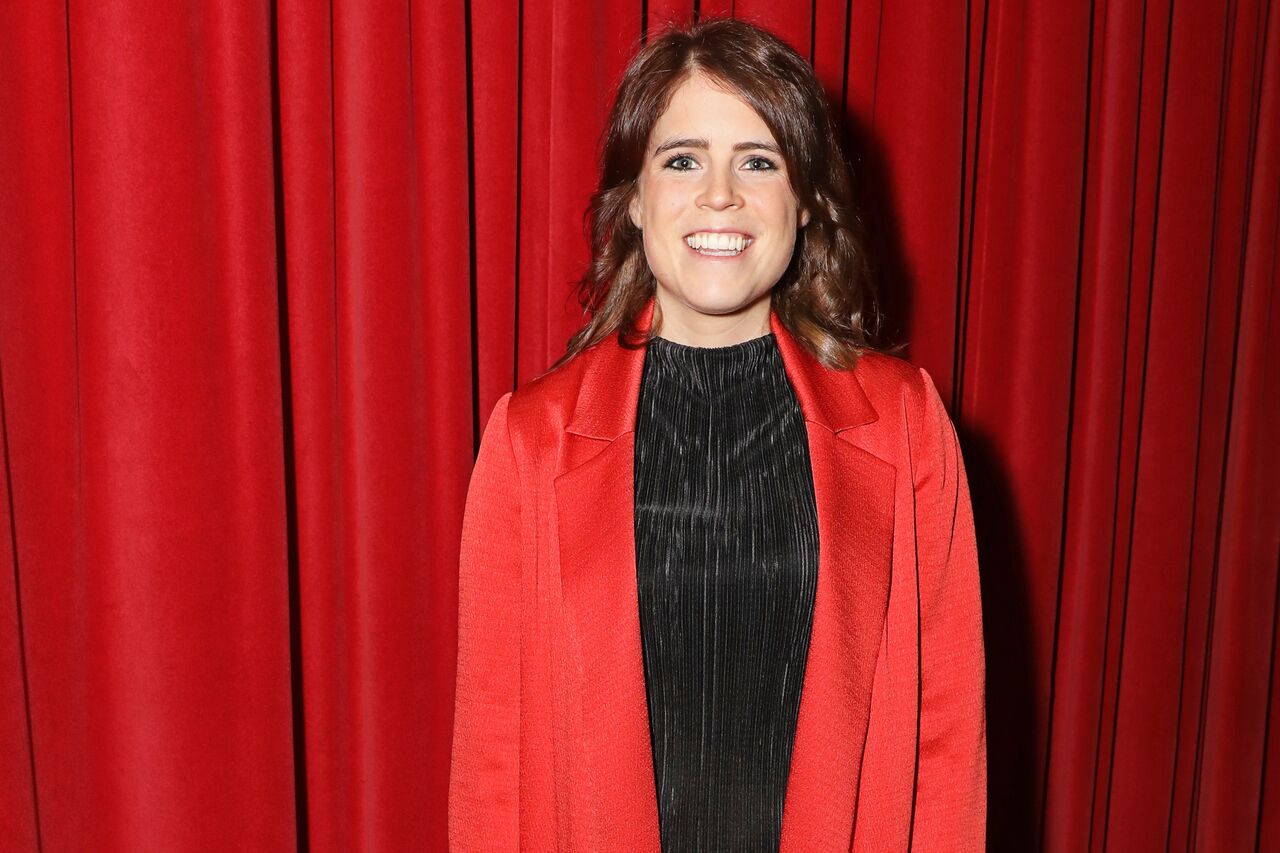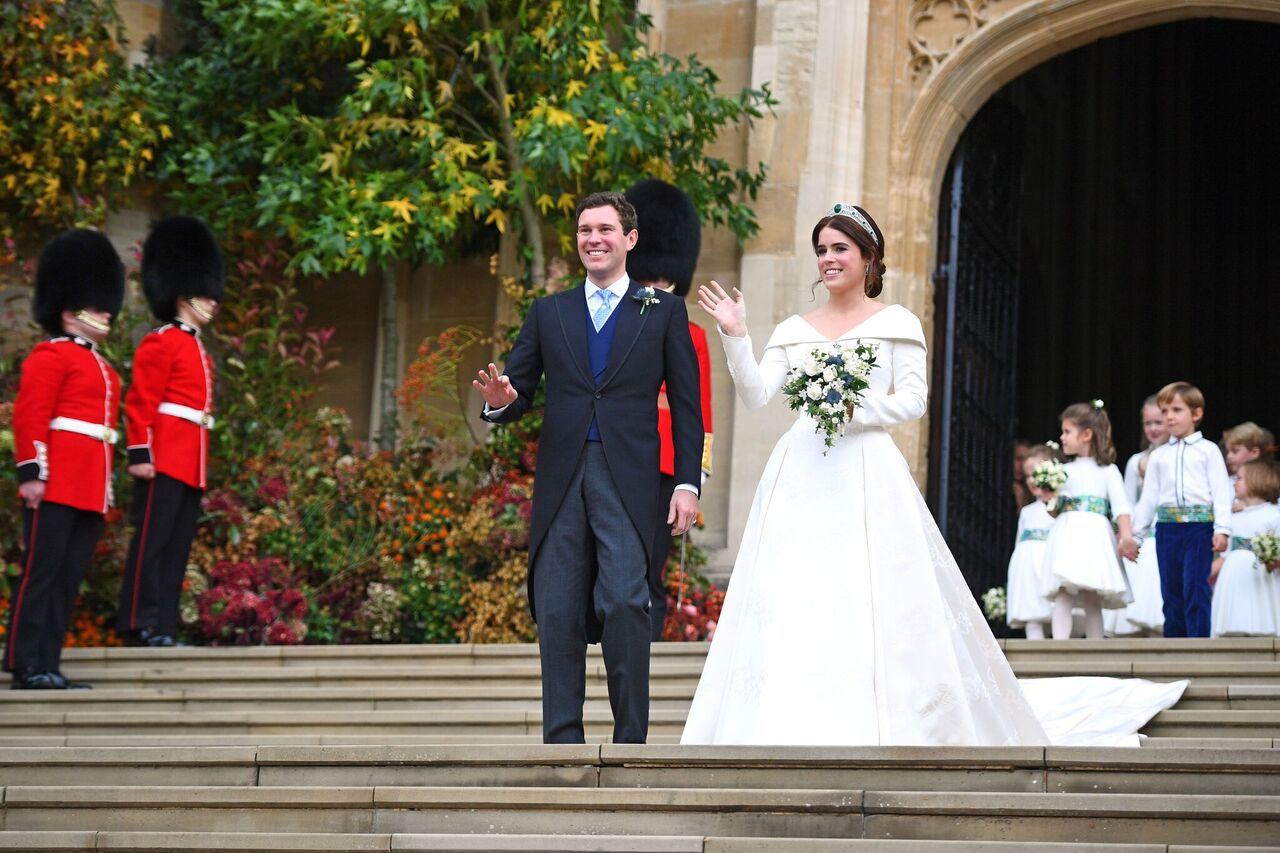 Princess Eugenie's wedding was the talk of the town in 2018. Princess Eugenie's engagement was announced on 22nd January 2019. She and Jack Brooksbank had earlier been dating for seven years before their marriage. Their wedding was at St George's Chapel, Windsor Castle, on 12th October 2018.
PRINCE EDWARD - (THE EARL OF WESSEX - THE QUEEN'S SON)
Edward Antony Richard Louis was born 10th March 1964. He is the youngest son and third son of the Queen and Prince Philip, Duke of Edinburgh. When he was given birth to, he was third in line to the throne, right now, he is the eleventh. His baptismal took place on 2nd May 1964 in the private chapel at Windsor Castle. His early education was also handled by a governess, just like his siblings, before he attended Gibbs School in Kensington. He started schooling in Heatherdown School in September 1972. He also moved to Gordonstoun, in northern Scotland just like his father and brothers.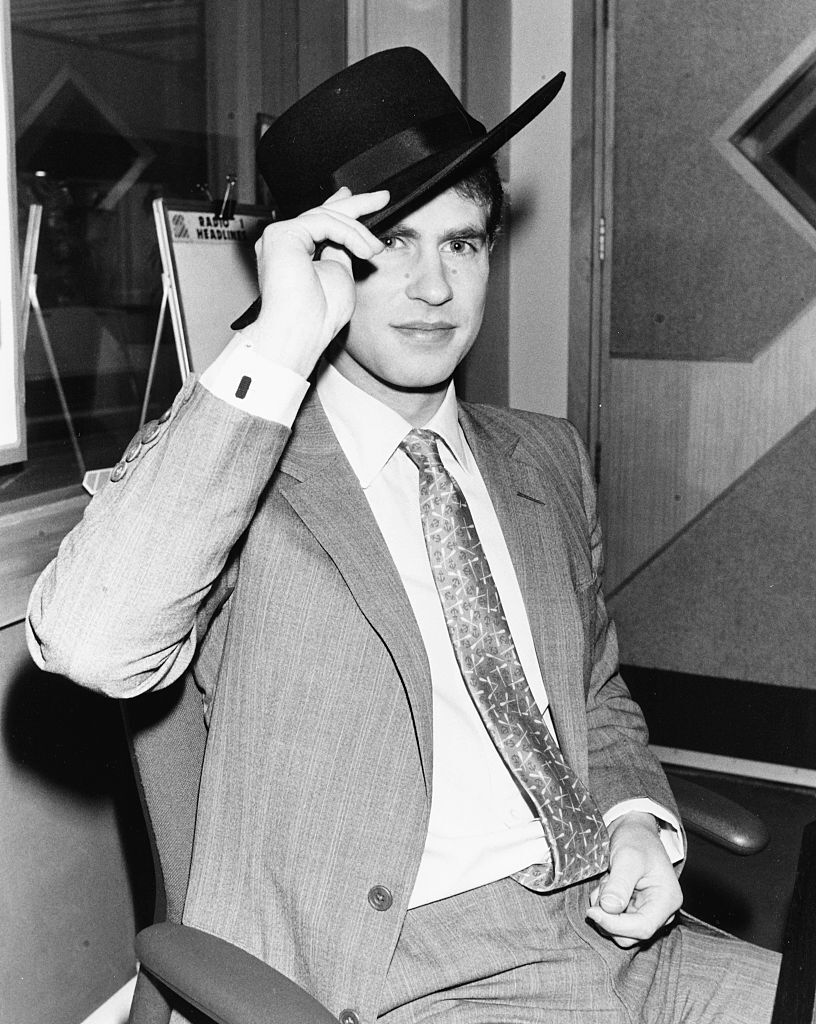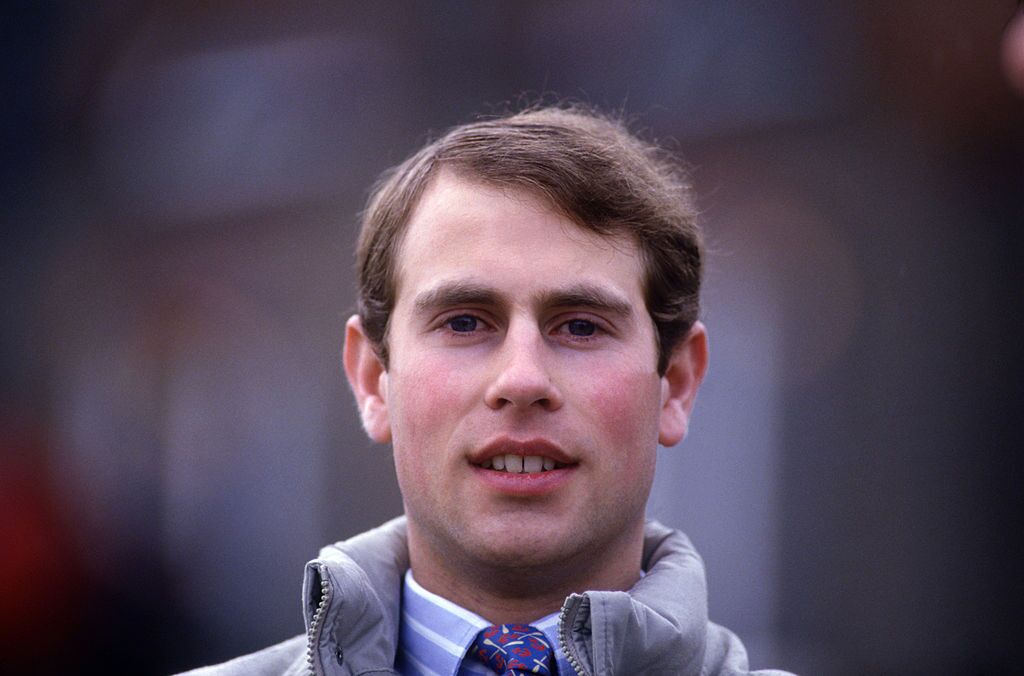 After school, he went abroad for his gap year where he worked as a house tutor and junior master for two terms at the Wanganui Collegiate School in New Zealand. He met his wife, Sophie Rhys-Jones, in 1994 and engaged her in 1999. Their wedding ceremony took place on 19th June 1999 in St George's Chapel at Windsor Castle. Upon his marriage, he was conferred the title Earl of Wessex, with the subsidiary title of Viscount Severn. He works full-time and helps the Queen with many of her duties.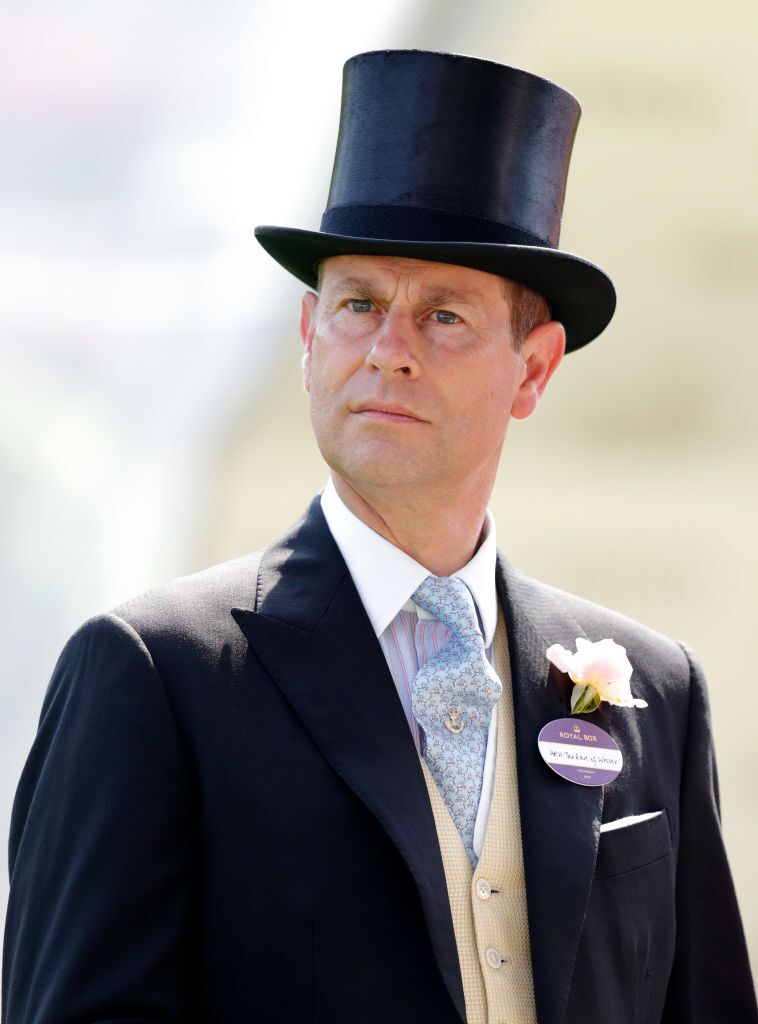 SOPHIE (THE COUNTESS OF WESSEX - THE QUEEN'S DAUGHTER-IN-LAW)
Sophie Helen Rhys-Jones, born on 20th January 1965 is the Countess of Wessex. She was born to Christopher Rhys-Jones and Mary O'Sullivan at Radcliffe Infirmary, Oxford. Sophie grew up living in a four-bedroom 17th-century farmhouse in Brenchley, Kent. She started her education at Dulwich Preparatory School. Then she went on to Kent College, Pembury.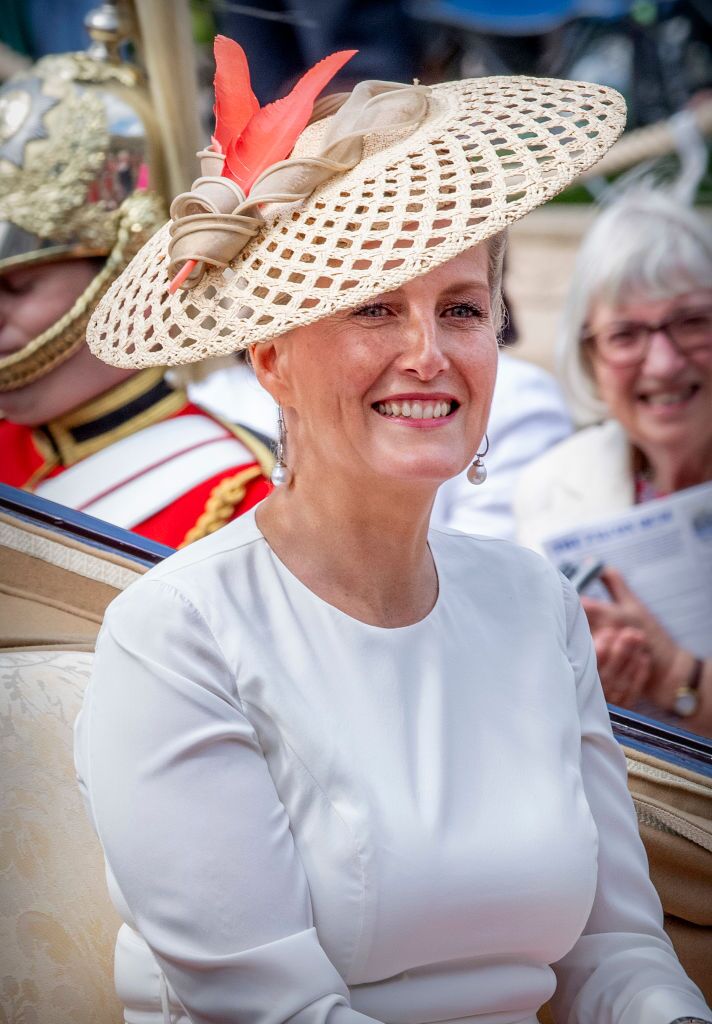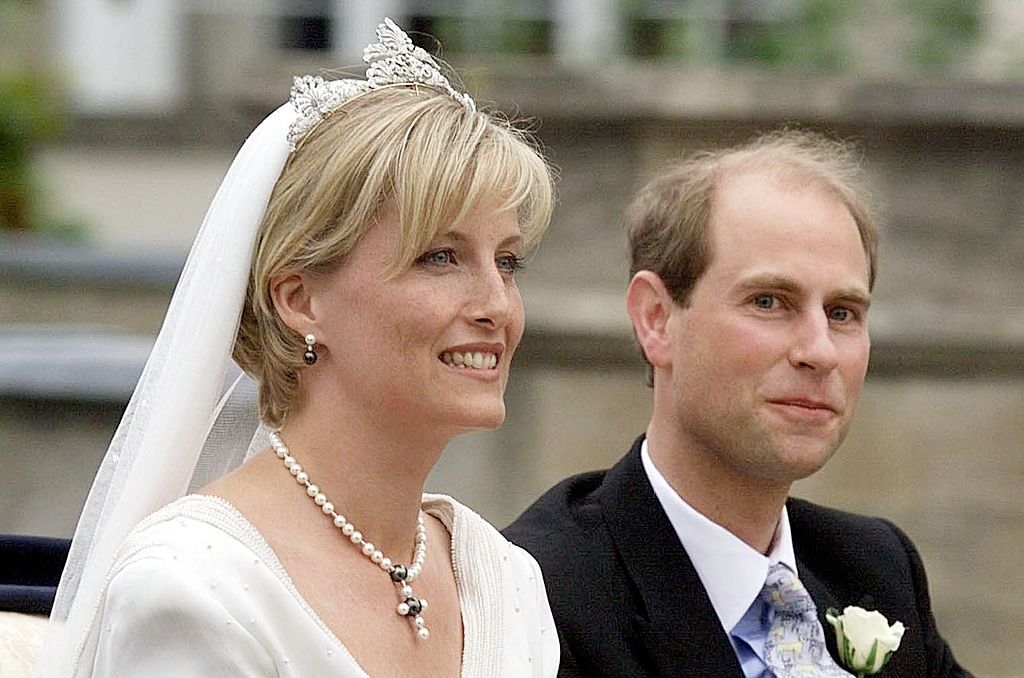 She is married to Prince Edward, the youngest child of the monarch. She and her husband, Earl of Wessex have two children: Lady Louise Windsor and James, Viscount Severn, who are thirteenth and twelfth in line to the British throne. She is a full-time working royal that also finds time for her charity organizations.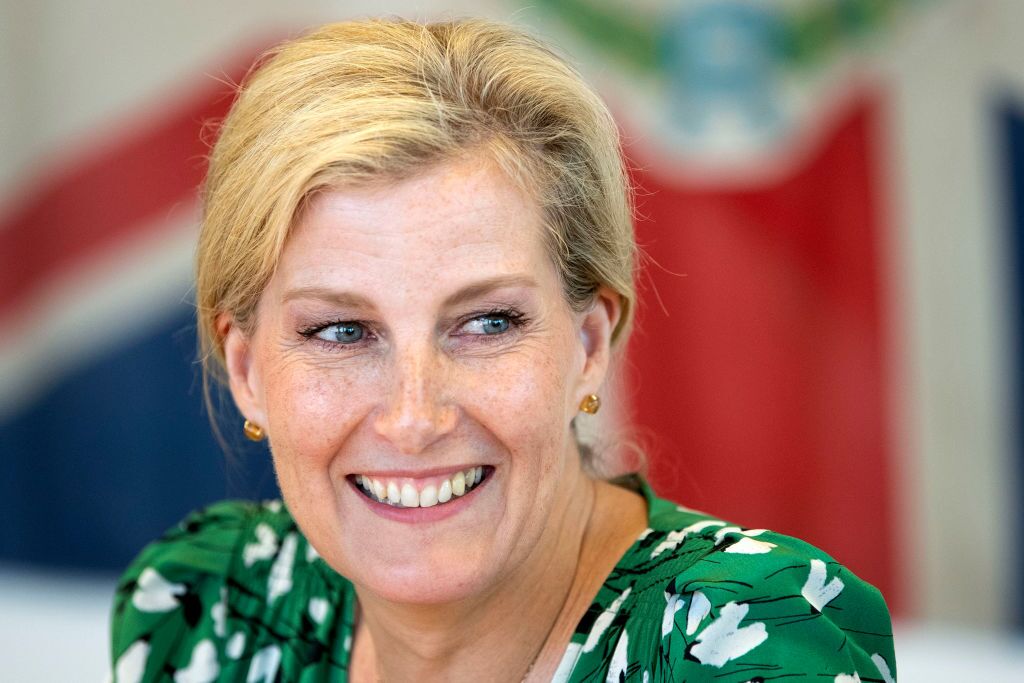 The British Royal family are one regal bunch. They live the life of glamour you see, but they all were once kids, and you should know how your favorite royals grew up. Which royal is your favorite? Which of the facts above interests you the most? Which of the facts surprised you the most? Tell us in the comments section and share this article with a royal fan. 
Source: Wikipedia, Daily Telegraph
Get More Exciting Articles On The Royal Family Here: